…20,000, of course! And that's how many views I discovered we'd had when I checked our stats a few days ago – pretty amazing stuff for our geeky little blog! So this is a quick fill in post to thank all of you who keep coming pack to discover what we've managed to build out of cardboard and junk picked out of the recycling – all of you who like, comment and share, it's really a wonderful feeling to think we're connecting with people across the world. Particularly when we've learned so much from other posters on YouTube, TMP, Dakka Dakka and Warseer – building on their ideas and spreading the word to others. So a very merry Christmas and Happy New Year to all of you out there in cyberspace!
This is probably our last post of 2018 – certainly the last sober one – so what's in store for 2019? Well, we've got the 2nd Ed 40k Armageddon campaign to fight, a Firefight campaign to play through– not to mention that in the war torn world of Apocalypse: Earth, the vital plasma generator complex at Skalk Point is still in the hands of the evil Holy Soviet Empire! And with Buffalo 2-7 devastated by the losses they took, it's going to be the League Of European Nations leading the charge to retake the facility.. that's going to be a scrap to look forward to! And let's throw in the fact that June 6 2019 will be 75 years from D-Day – there has to be some way to commemorate that…. plus the Betrayal at Calth campaign to run… oh, and I have a project I want to try using foamboard to build a variety of vehicles for Epic… let's see how many of these projects we can turn from ideas into actual models this coming year!
And as a teaser for our next battle report, let us present scenario #1 from the 2nd Edition mini campaign book, "First Blood"!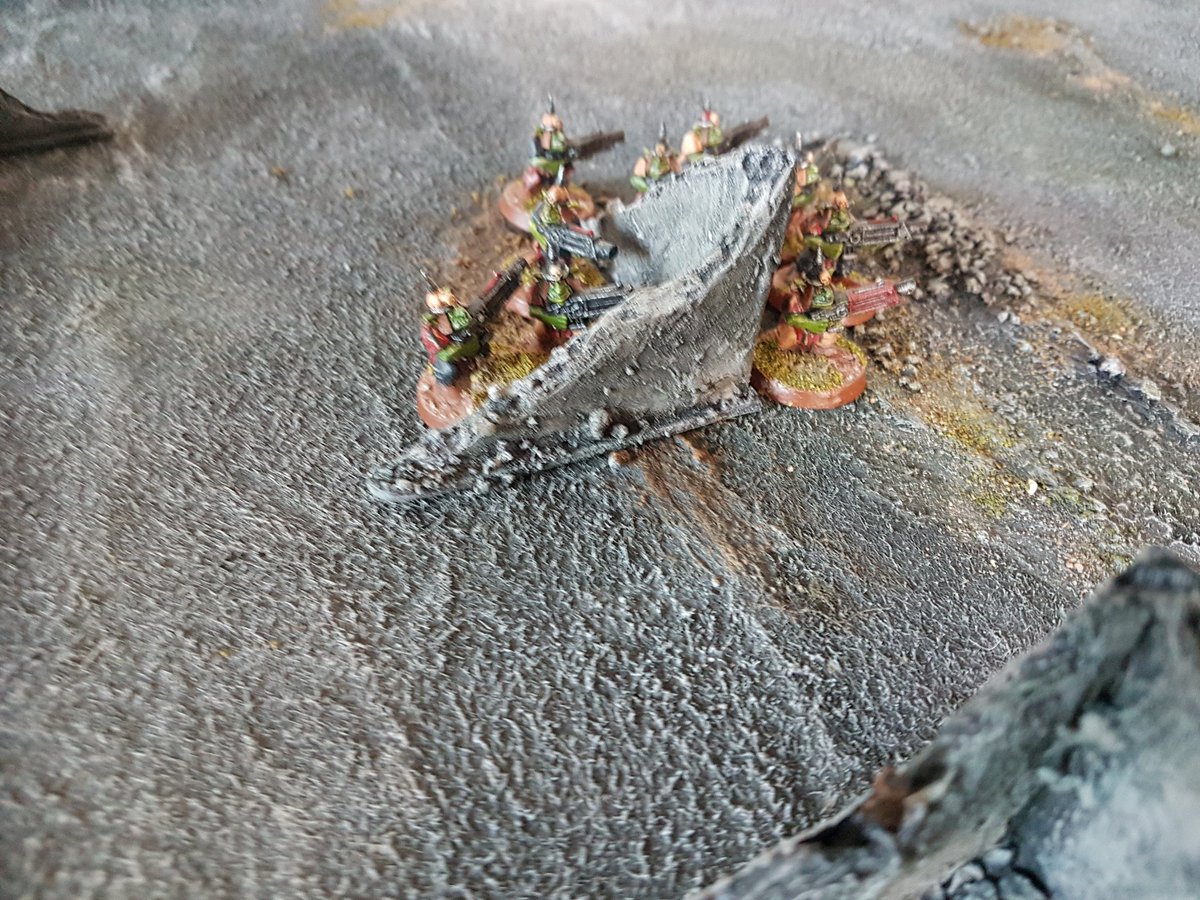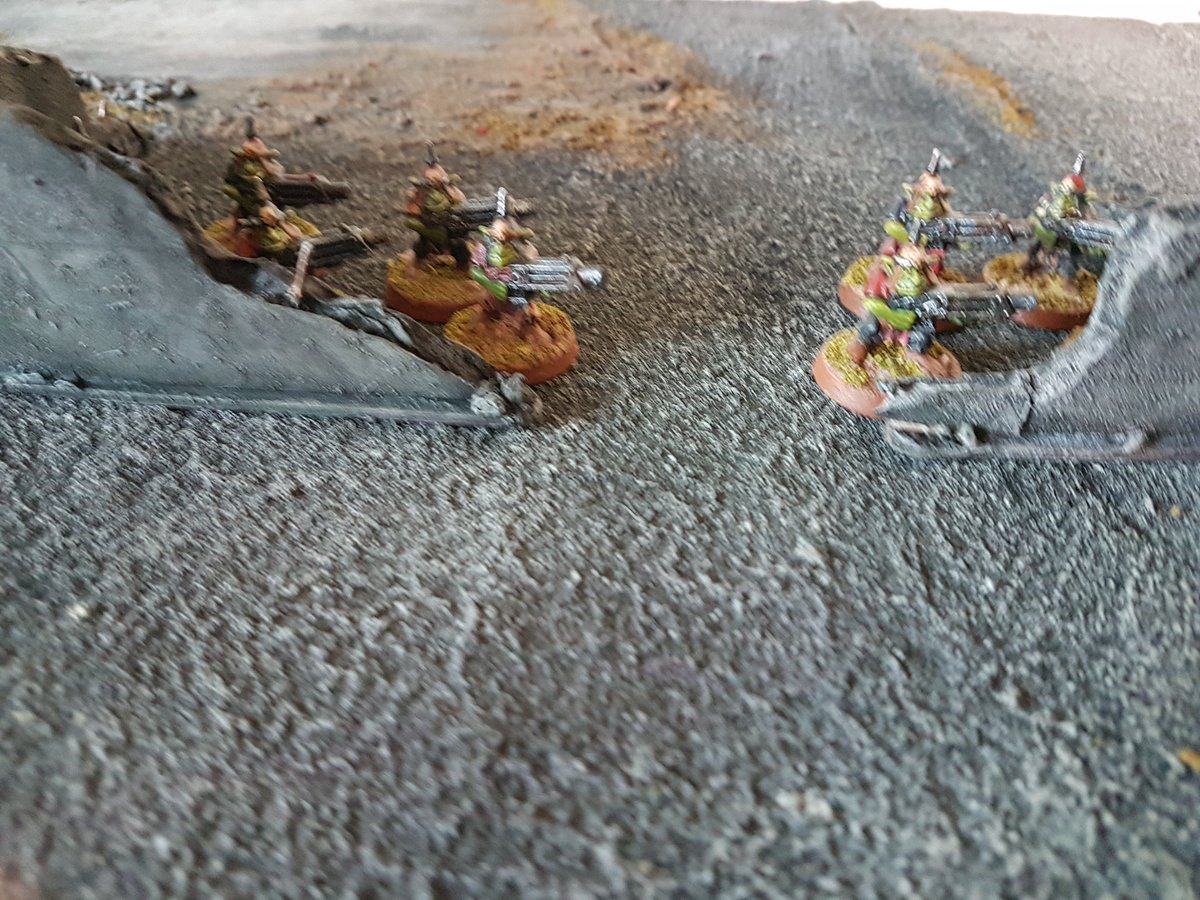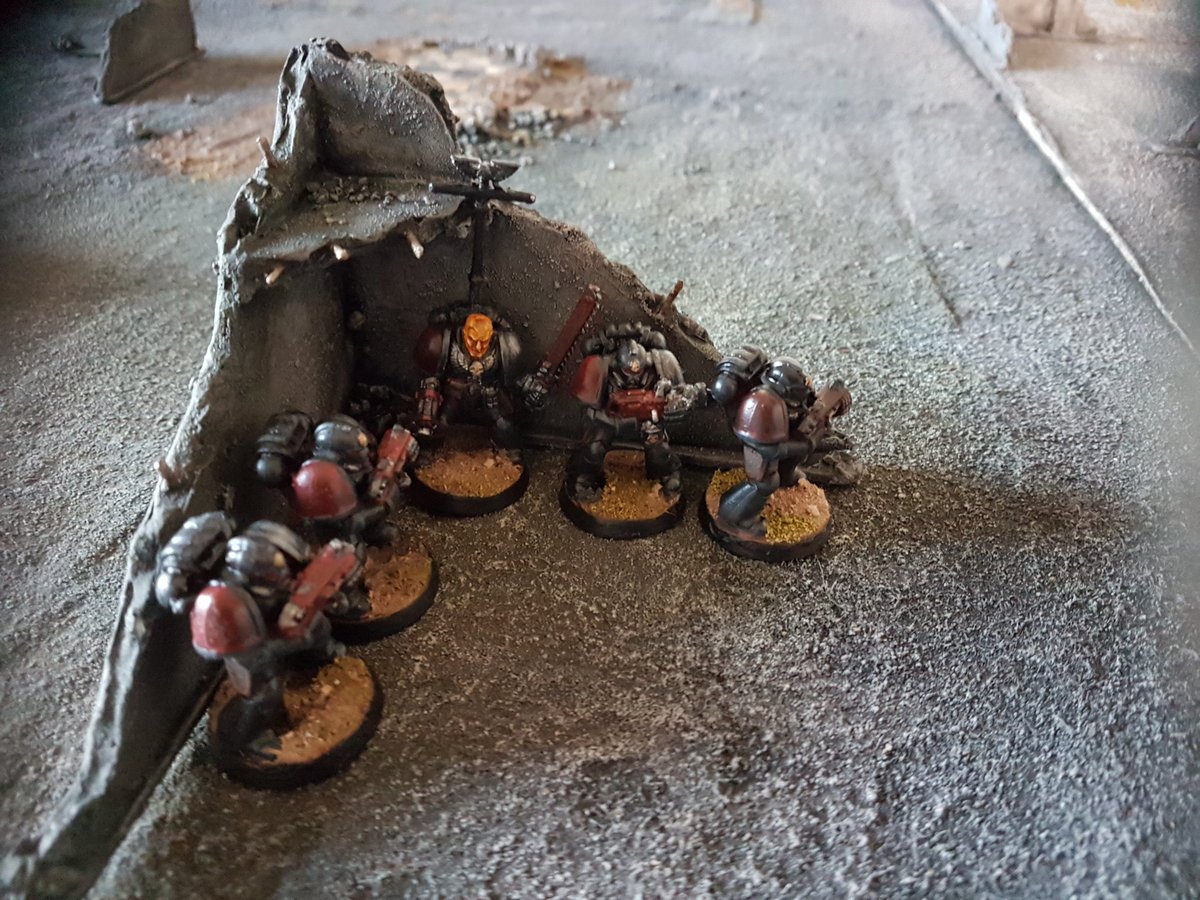 Marines and Gretchin deploy to fight it out in the rubble of a ruined hive world…
Stay tuned, stay thrifty, and have a fantastic Christmas! See you in 2019..