The dust of broken glass ground underfoot, and the smoke of a million corpse-fires fouled the air. Boss Bludguzzla WarBastard IV took to his feet and breathed deeply of the Armageddon stench. Beautiful.
He belched, cocked a leg and let go an insouciant, musical fart. "I luvz da smell of roastin' humiez in da morning".
Turning to the motley assortment of Orks gathered in the shell crater before him, he waved a hand toward the biggest ruin on the horizon.
"Dat's where they are, ladz! Sneaky gitz holed up in dat temple wiv a missile launcher. We's got to splat dem so we can bring da Dread around and get da boyz ready to kick some proper humie arse. Cumlicka!" 
One of the larger Orks cocked an ear. 
"You takes your ladz up da front. Keep shootin', keep their heads down. Ratbollock!"
A second oversized Ork shuffled to attention,
"You ladz folla mine, we's going to get round da side of 'em, chuck da stikkbomz, and go feth 'em up, up close and personal like"
WarBastard jammed a magazine into his bolt pistol.
"Dat concludes da breefin'. Let's go feth it up! WAAAAAAAAAAARGH!!!!!!!"
"WAAAAAAAAAAARGGGGHHH" rose from more throats than an Ork could count (somewhere between 8 and 20) – and the Boyz rolled to war once again…
Welcome to Mission 2 from the 2nd Edition Scenario Booklet – High Ground! After a close fought first round (no spoilers here), and some frenzied painting on my part after a a couple of lucky eBay wins fleshed out my Ork forces to full strength, Dan and I warmed up the shed and got busy deploying Ork and Marine alike for the next round.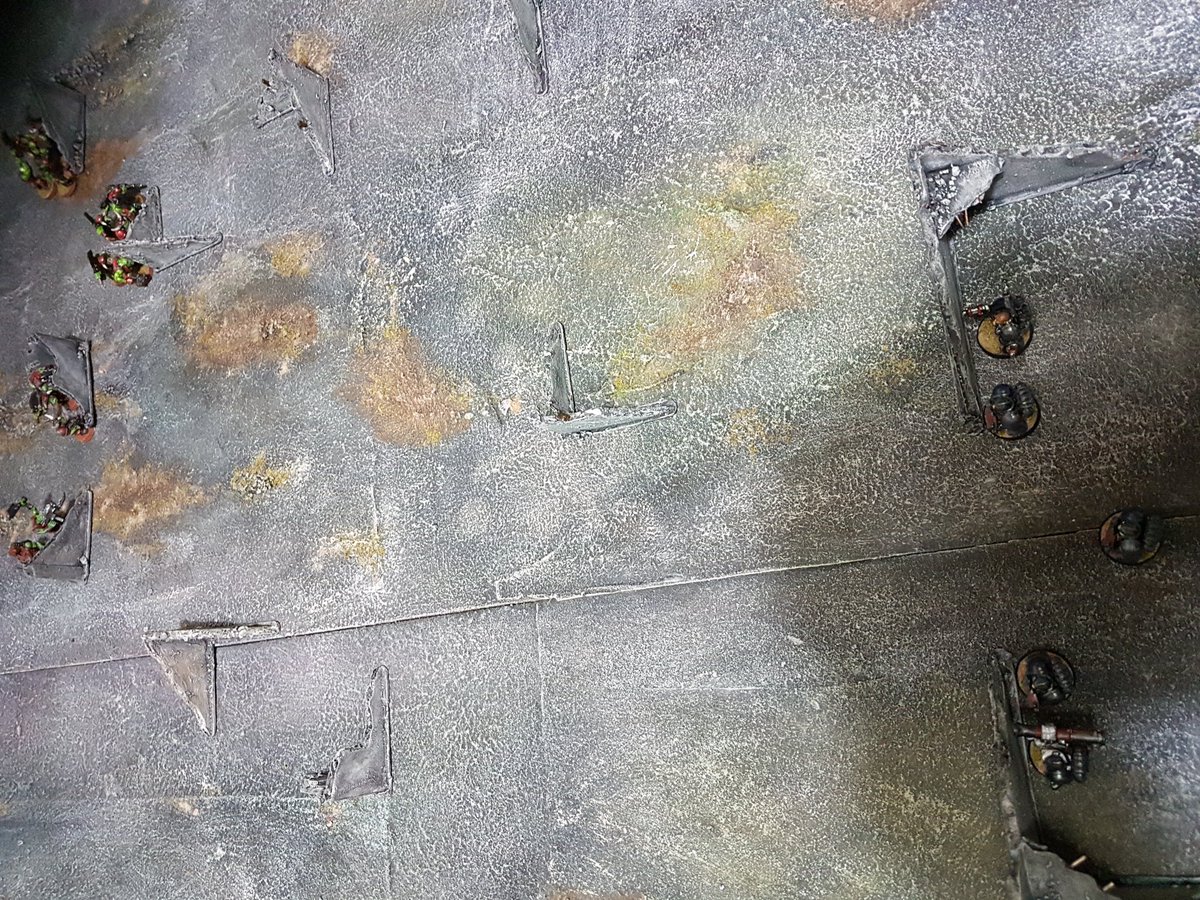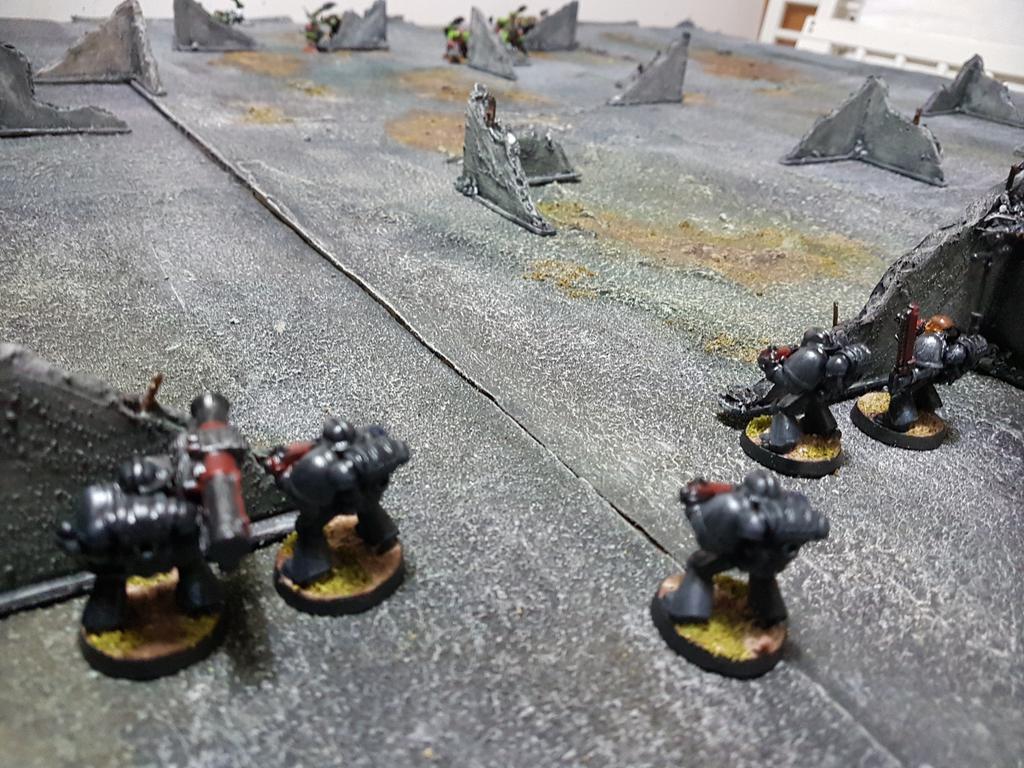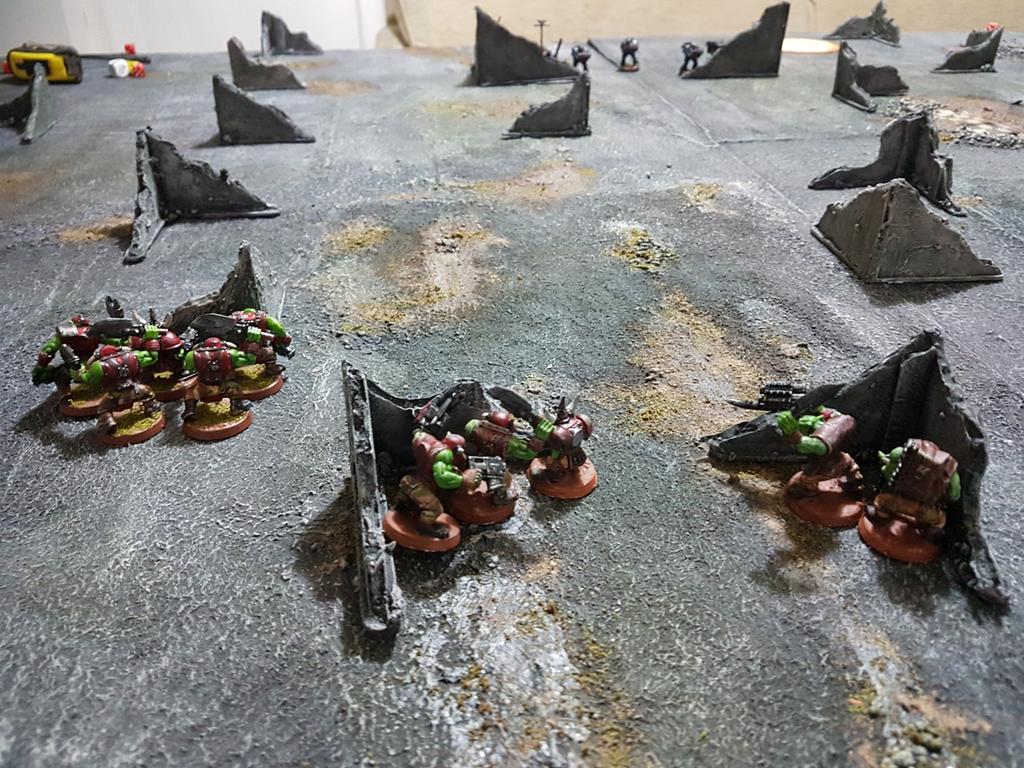 Turn 1 kicked off with the Marines gaining the initiative – no point in breaking cover yet, and no one in range, so they elected to hunker down and blast a frag missile into the densely packed boyz mobs facing them..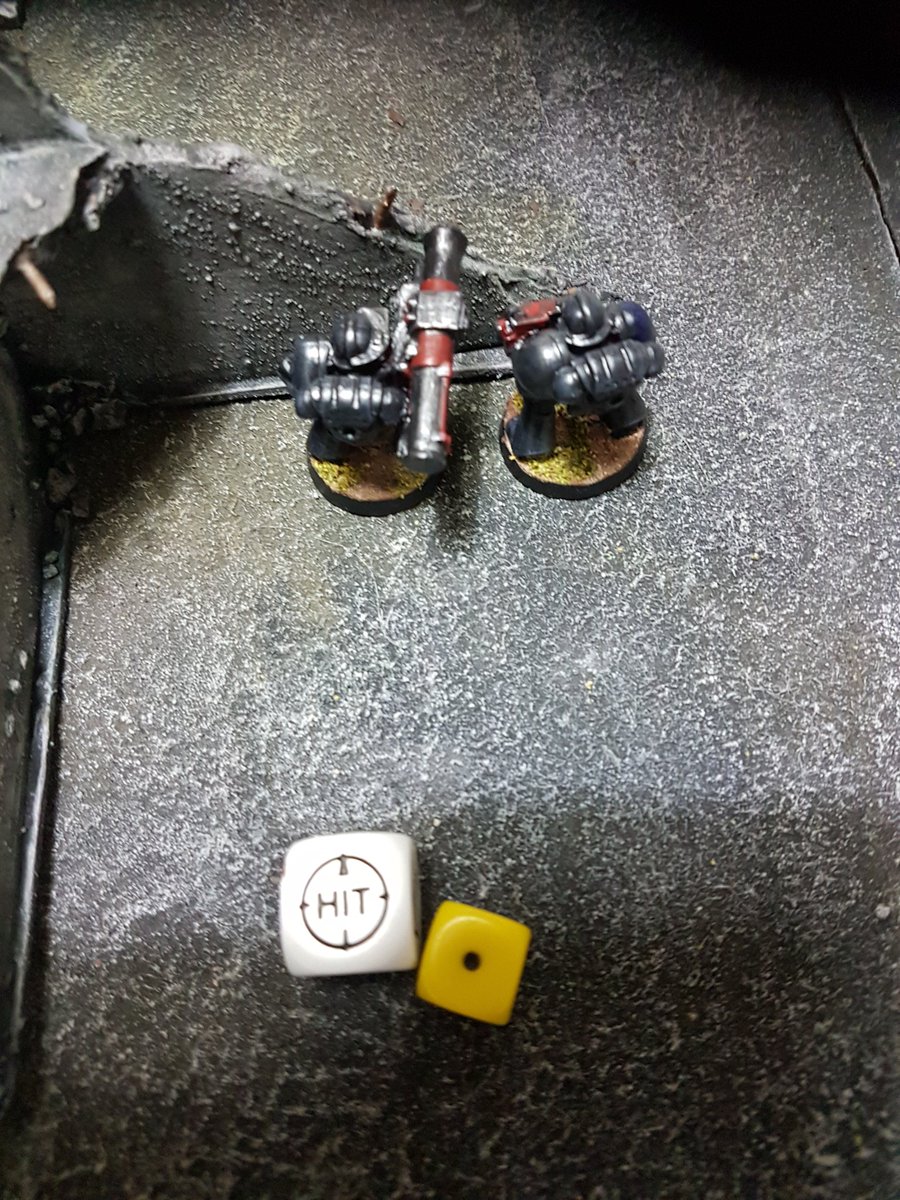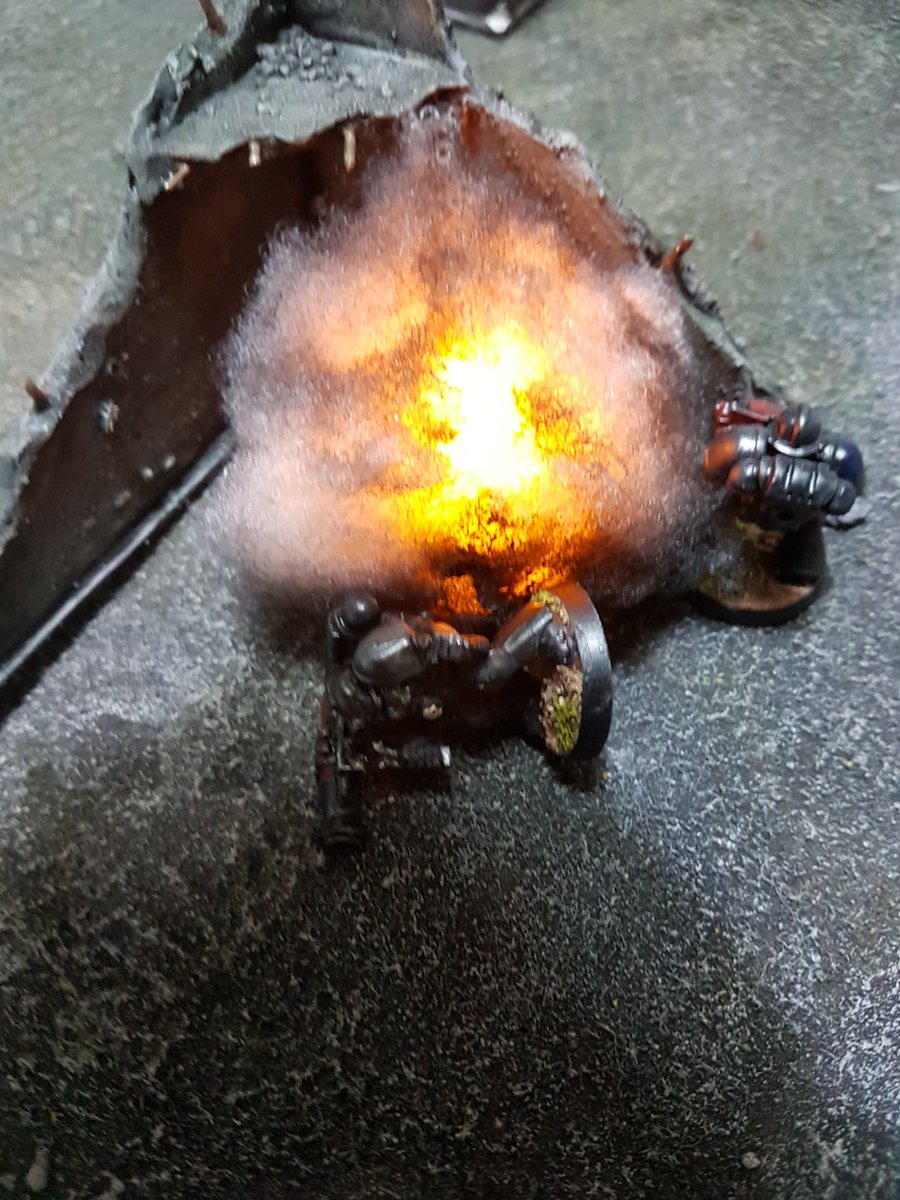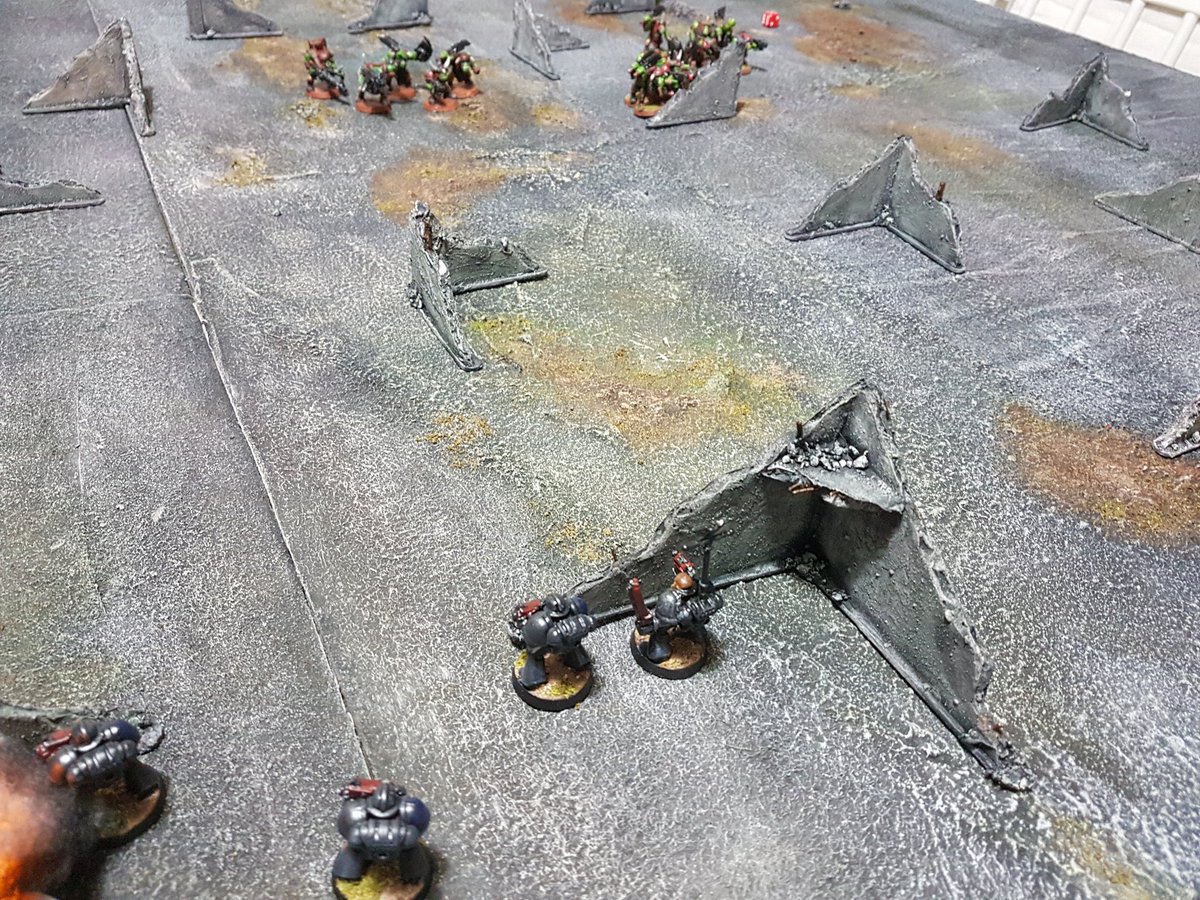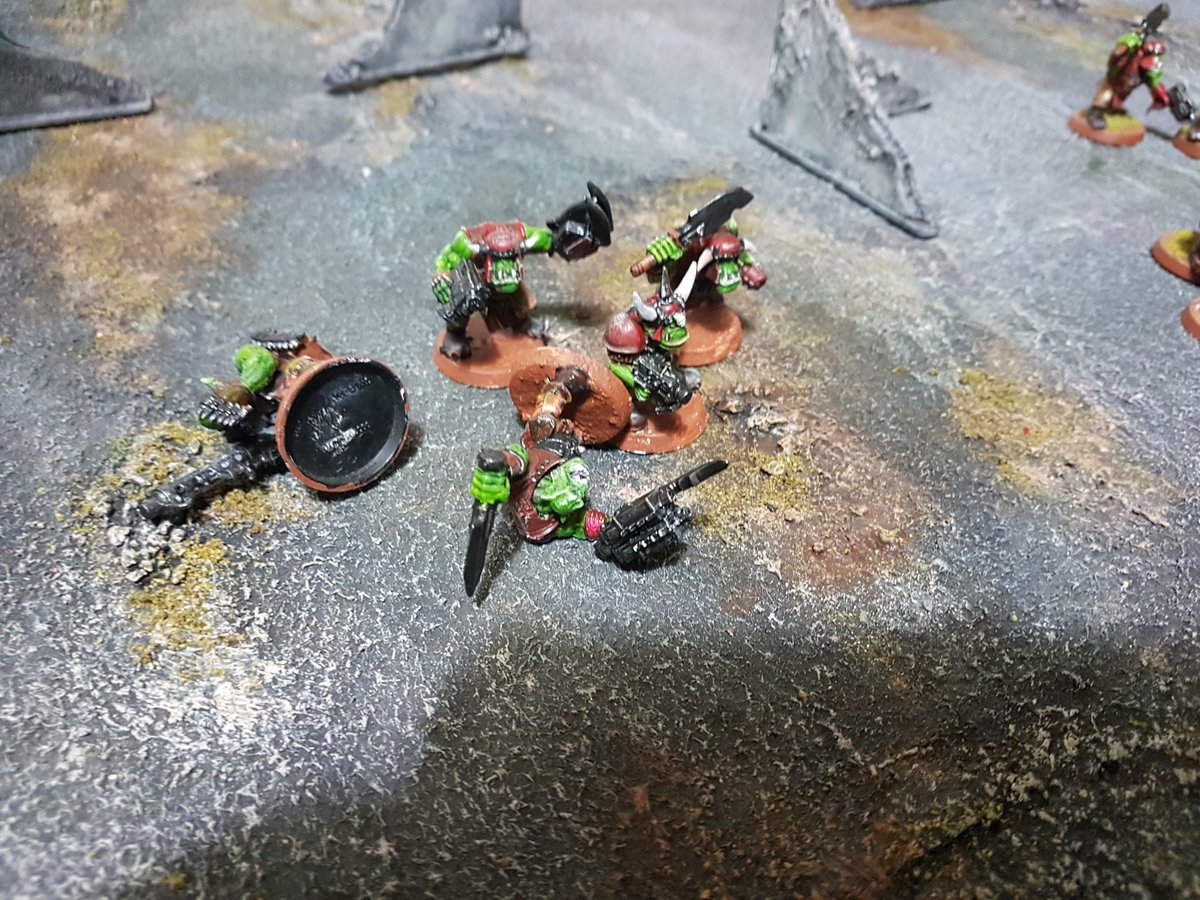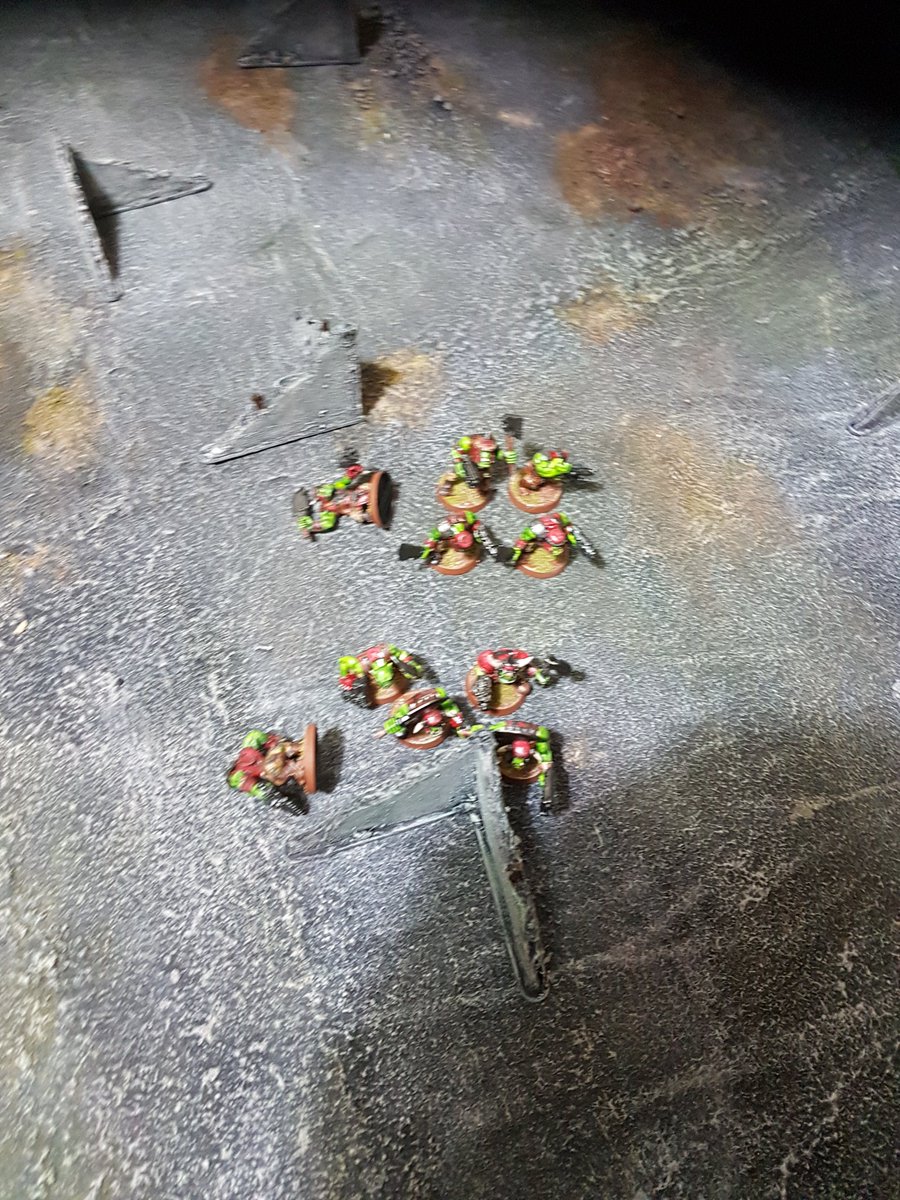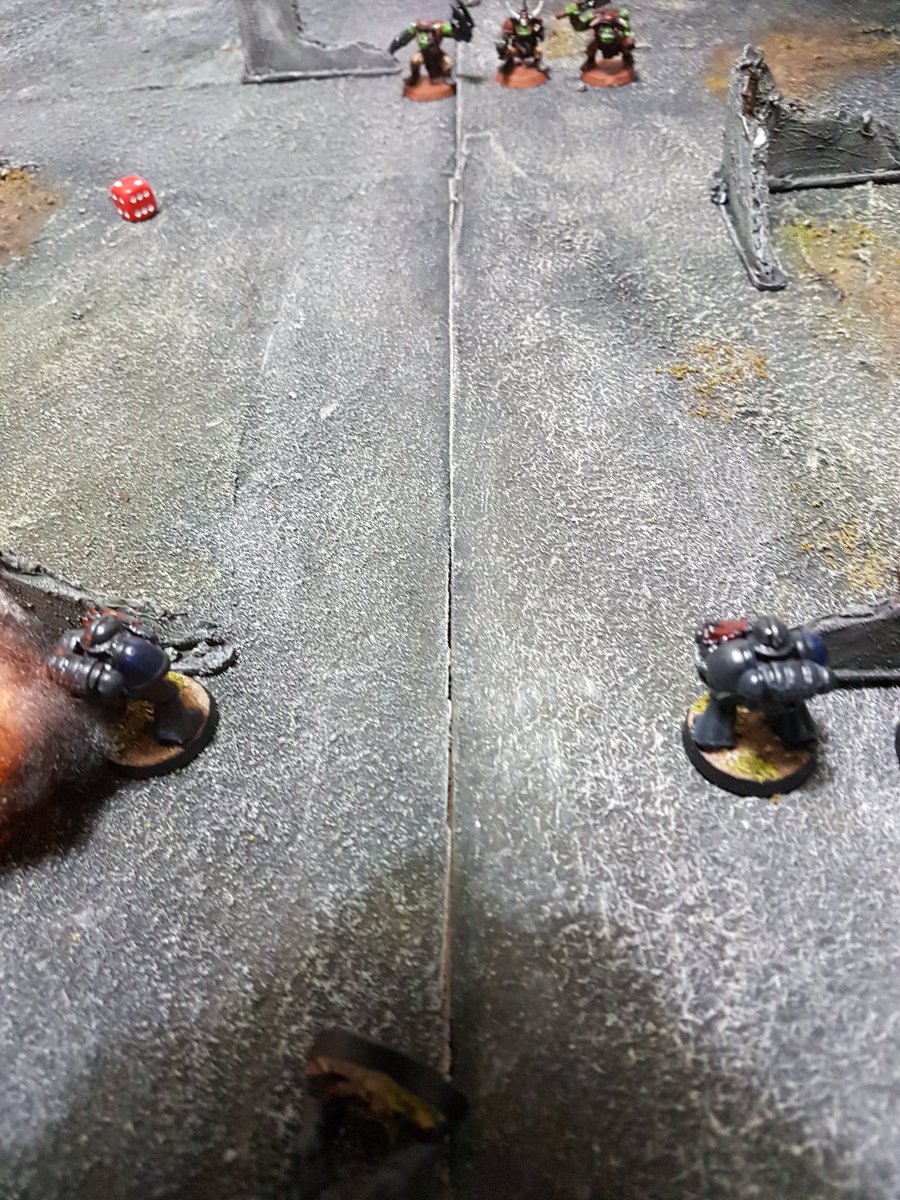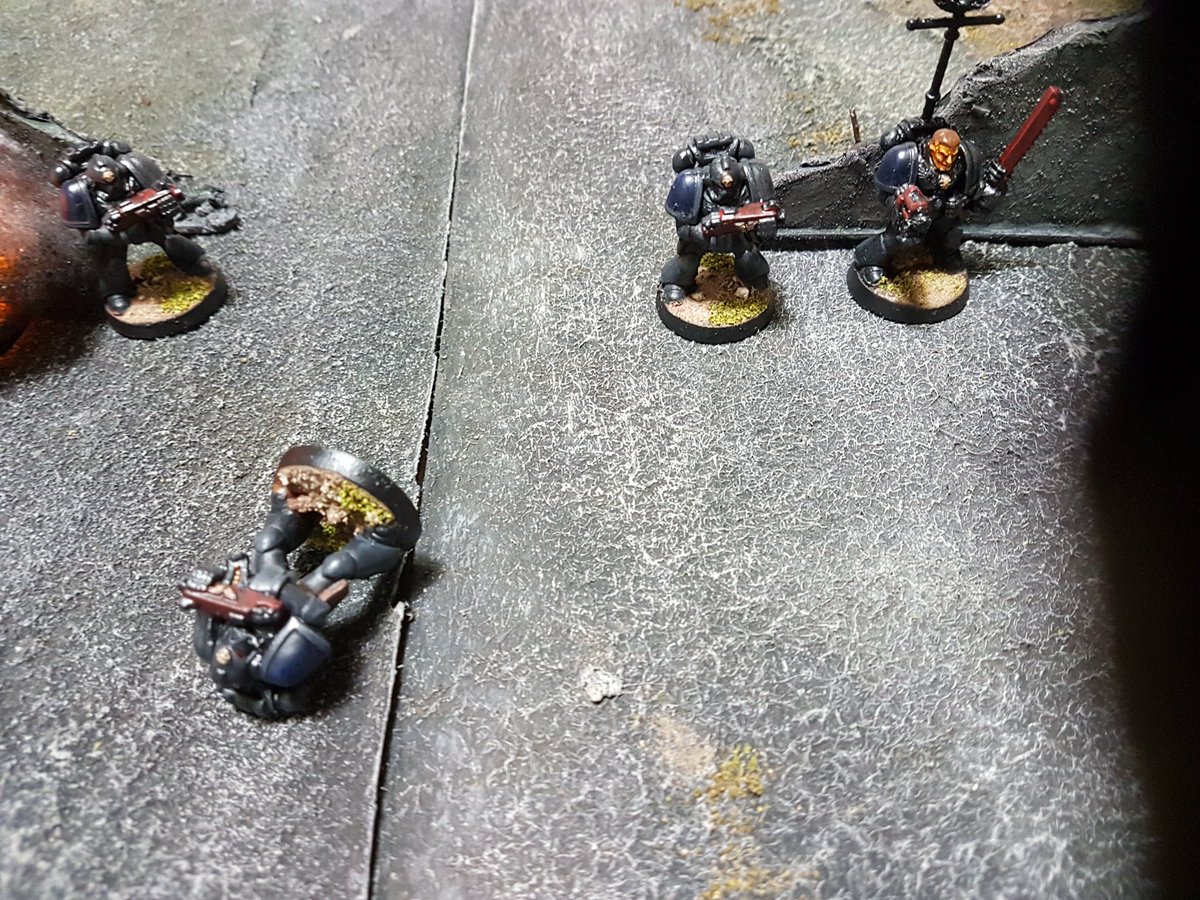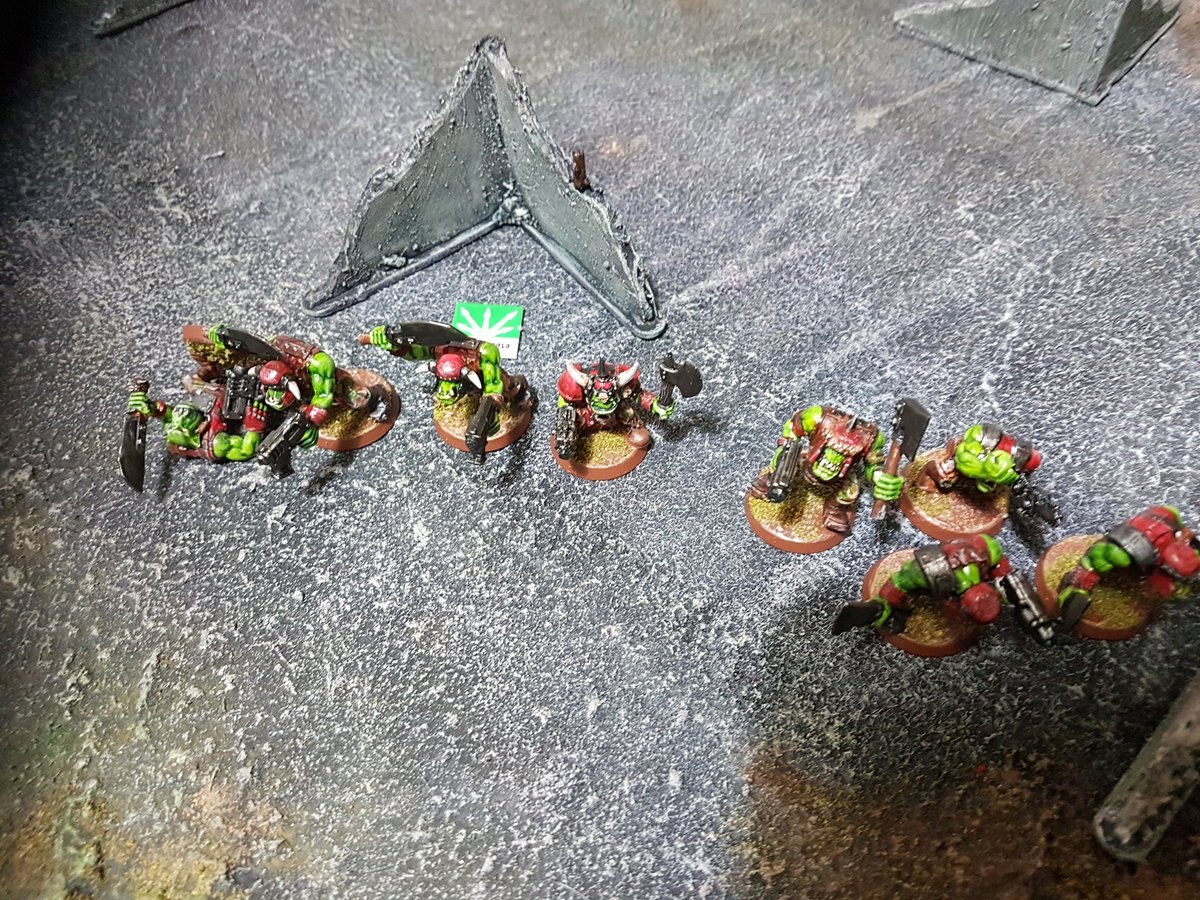 While Boss Cumlicka and his boyz died to an Ork taking the Marines on in place, Bludguzzla and Ratbollock led their boyz in a kunnin' flanking manouvre, hurling frag stikkbomz onto the hated humiez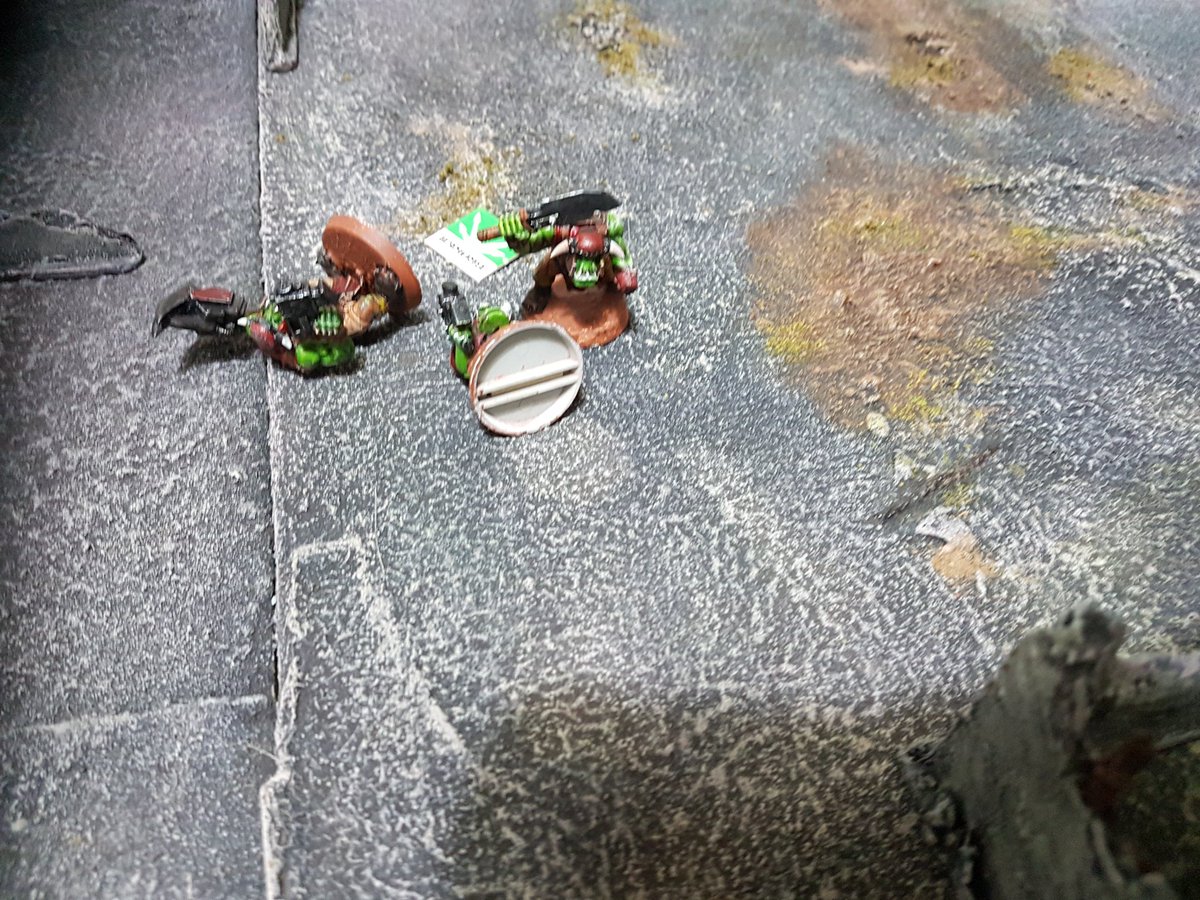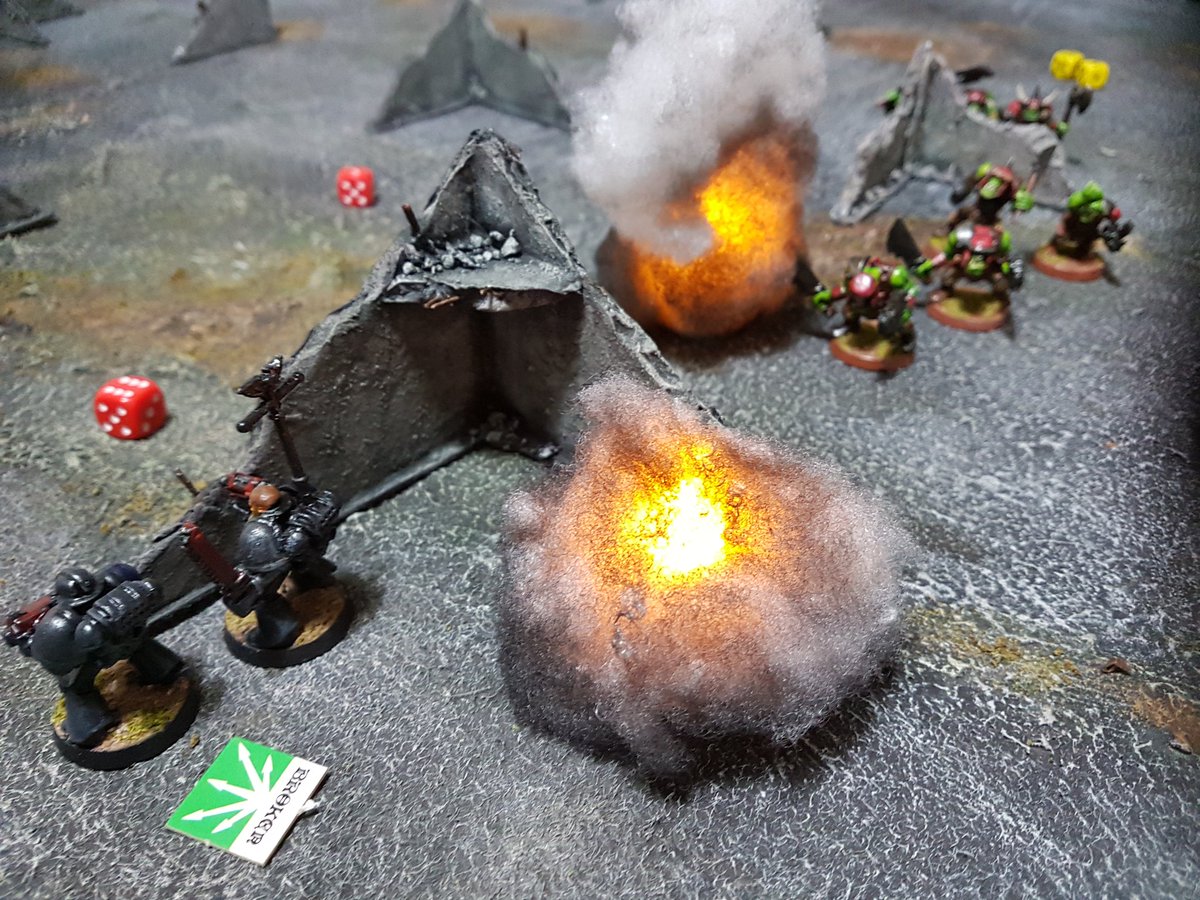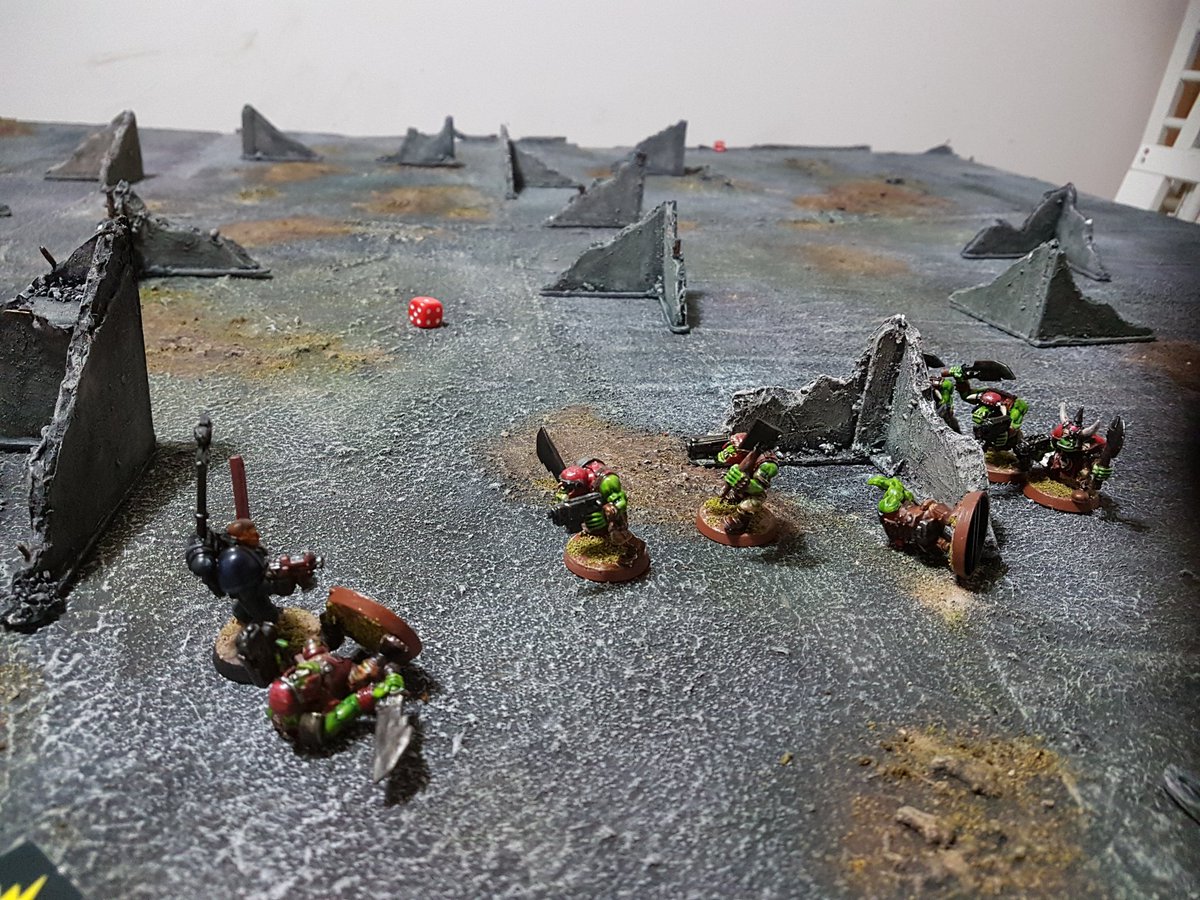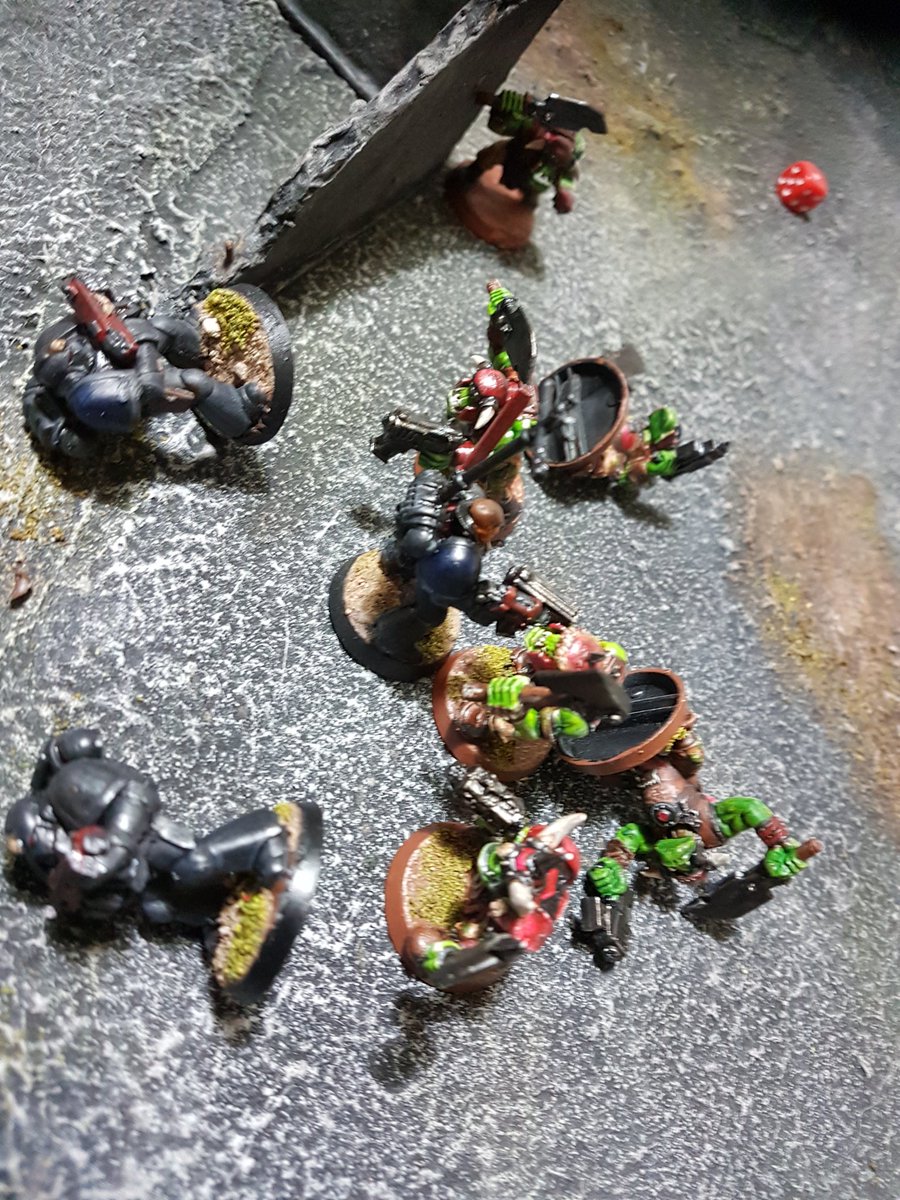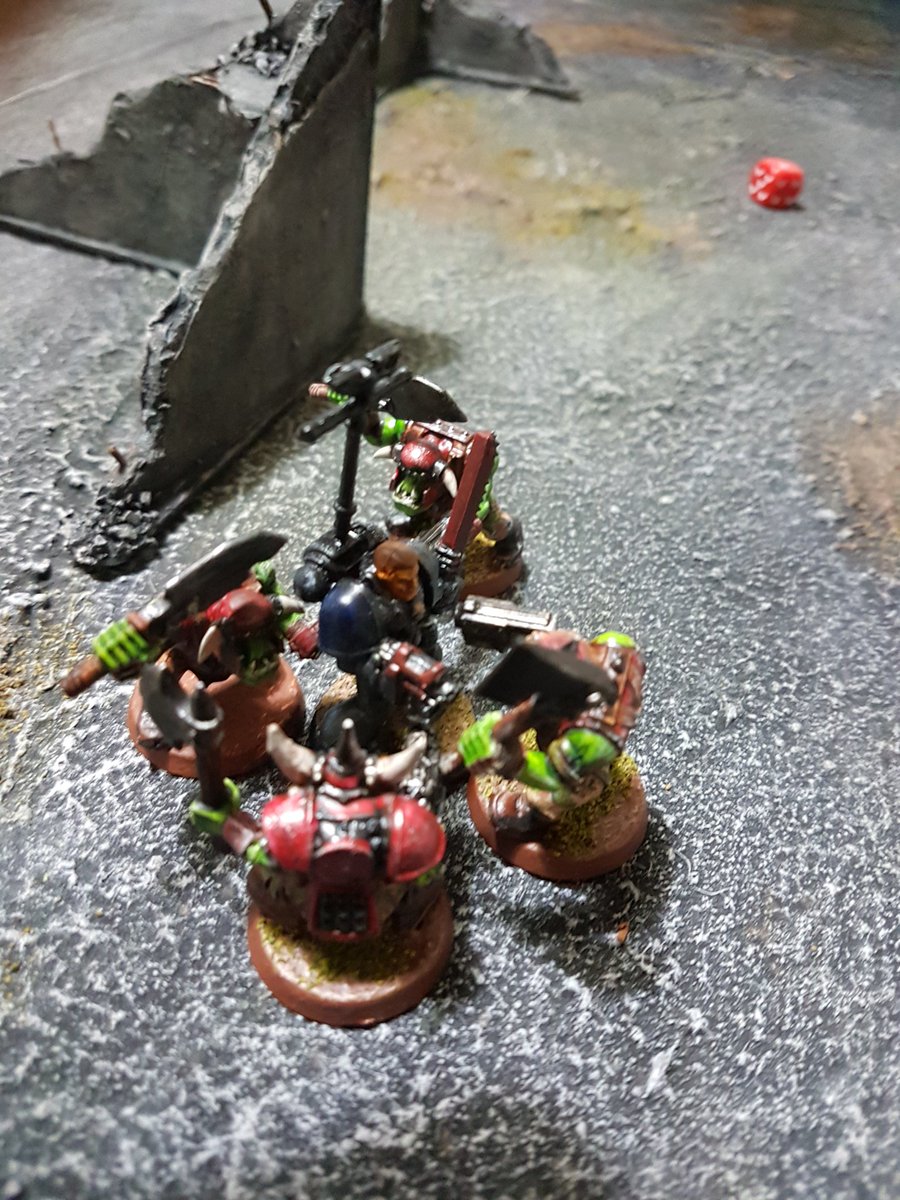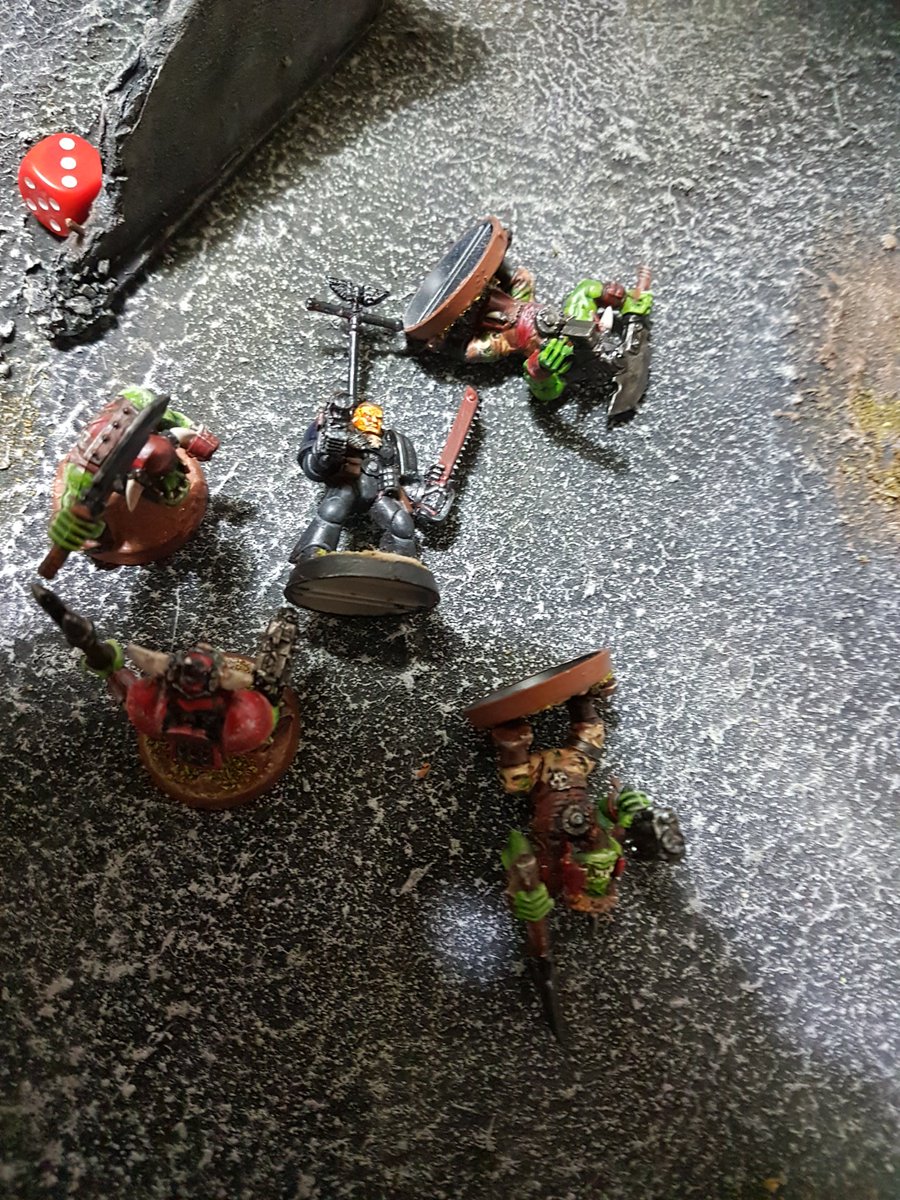 And there we are, and Ork victory, but what a game! Right from the off the Marines were on the back foot, their most potent weapon blowing itself up – but what says 40k more than the last stand of Marine Sergeant Taddeus, surrounded by Ork corpses? Brilliant fun, despite 40ks inherent limitations, very cinematic – the game really wrote it's own story, and isn't that exactly why we play these things?
Next up, a truly epic battle as 20 marines face a dreadnought, 20 Orks and 40 Gretchin as our campaign reaches its conclusion! Stay tuned, stay thrifty, we'll see you soon 😉