Well damn. The dice are just cooling down after an absolutely blistering playtest of our steampunk/ fantasy/ VSF mashup system, "Hyperian Wars" – today featuring the Sky Marines of the Grand Alliance versus the villainous Virum Nascii. And DAMN, the result was really not what we expected, but it was an absolutely corking game! So, with memories still relatively fresh and unclouded by liquor, time to dive into this evening's battle report –
Lists:
Grand Alliance Sky Marines (all troops are skirmishers):
HQ – Commander, Mortar, Rifleman, 2x Signallers
3 Sections – 9 Marines w/ Bolt Action Rifle, Fragmentation Bombs, Bayonets
Virum Nascii:
Warlord – Hand Weapons
16 x Warriors – Hand Weapons
16 x Slaves – Hand Weapons
16 x Slaves – Bow & Arrow
5 x Poison Grenadiers (skirmishers) – Poison Grenades, Hand Weapons
10 x Stormtroopers – Hand Weapons
8 x Plague Priests – Hand Weapons
So, one side has the firepower – but the other has numbers. And speed. Who would prevail?
Deployment: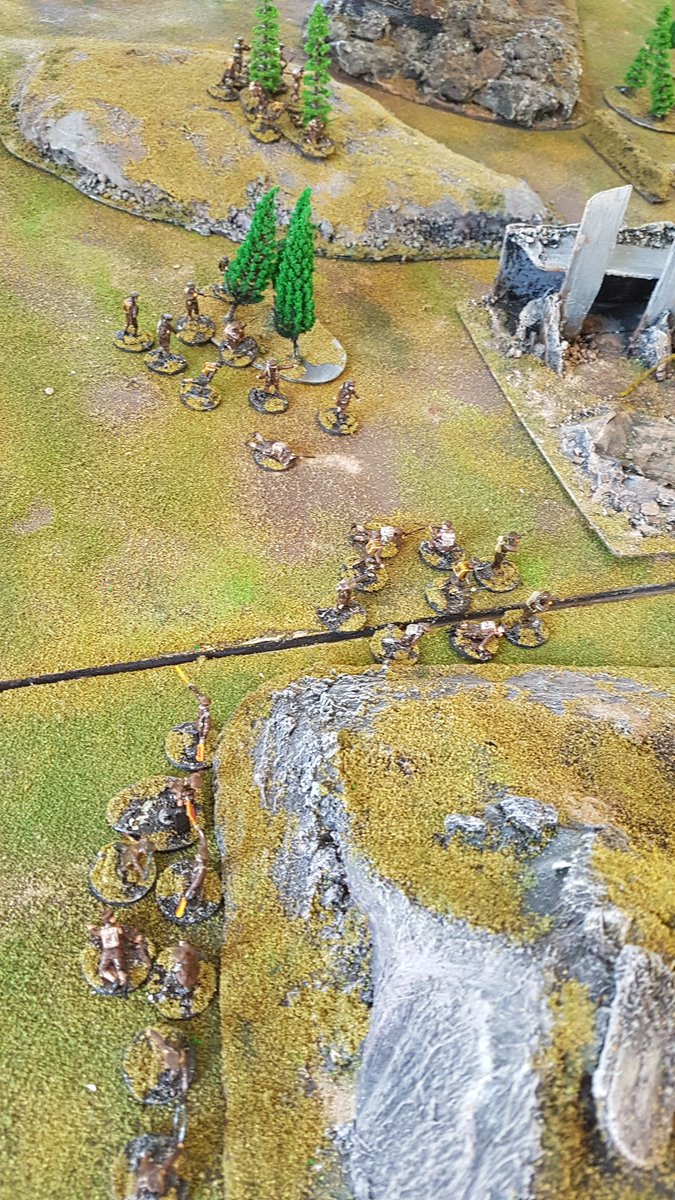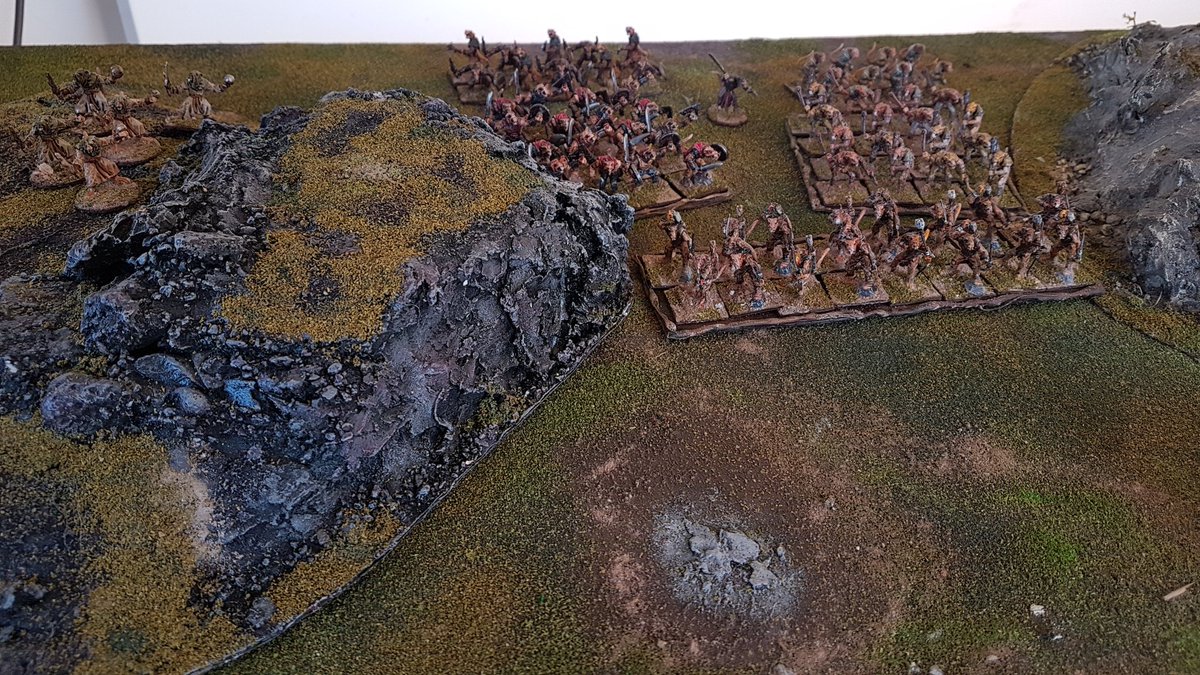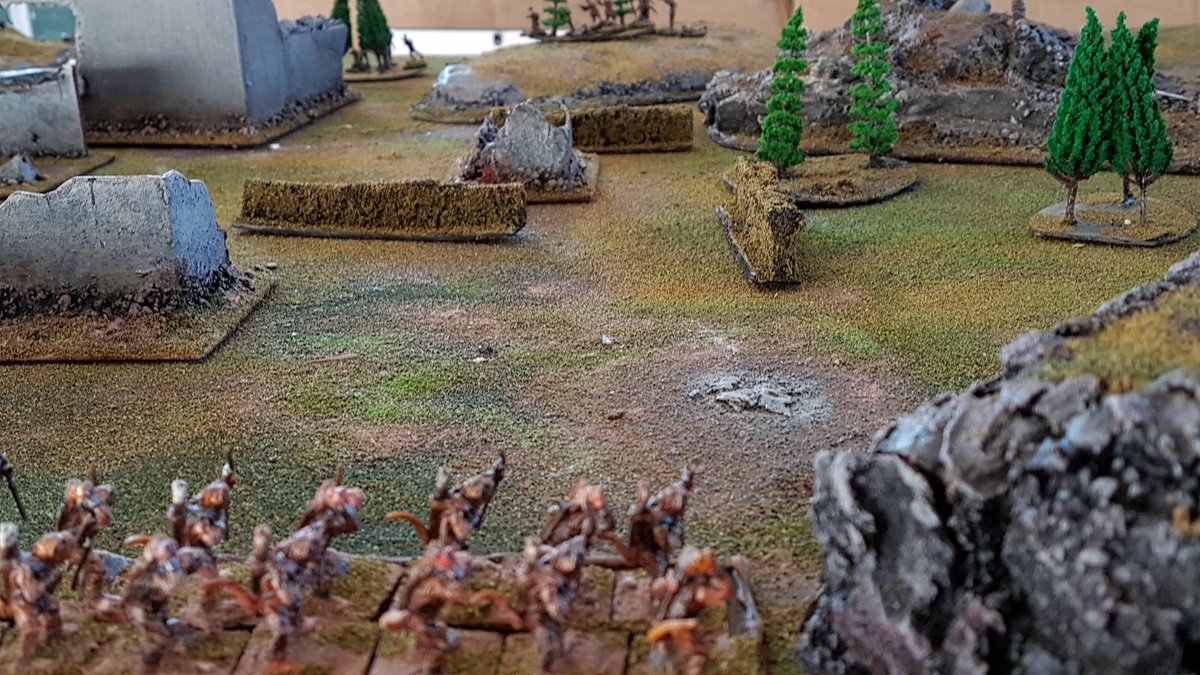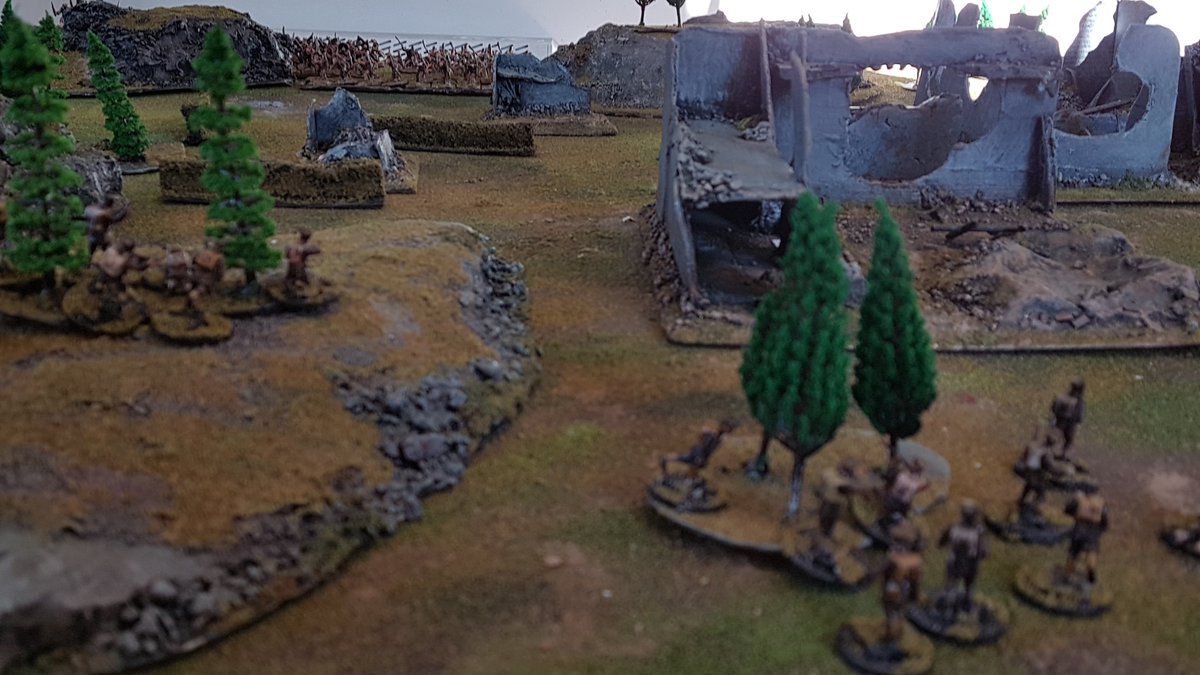 Turn 1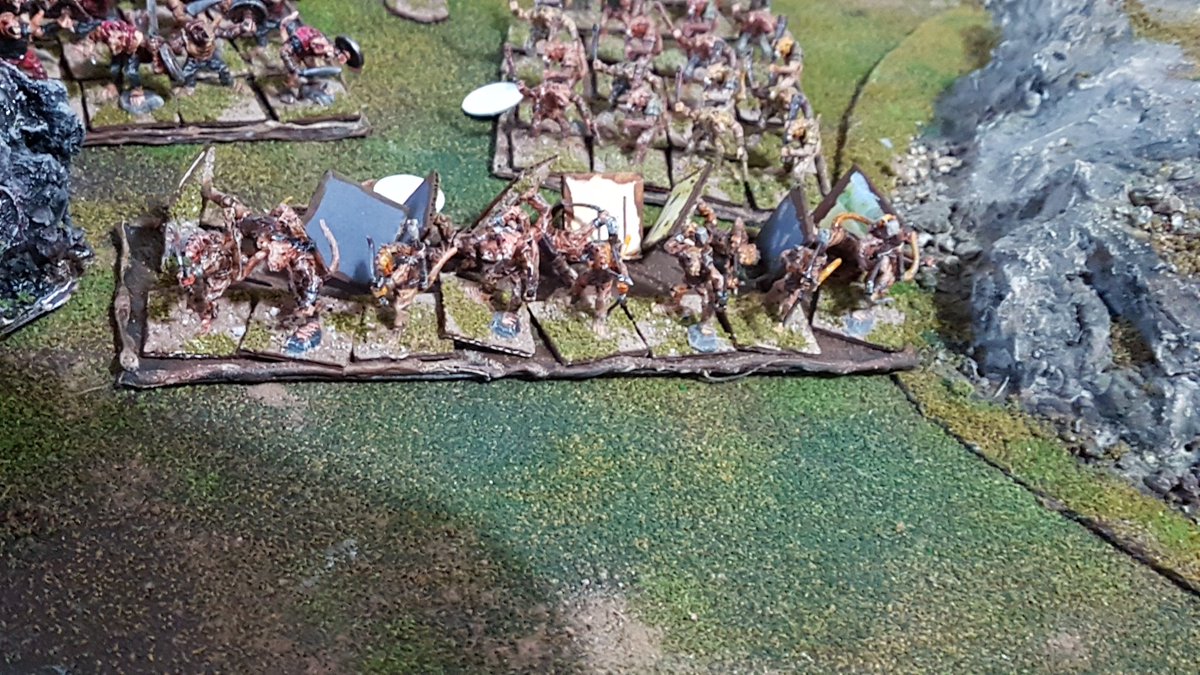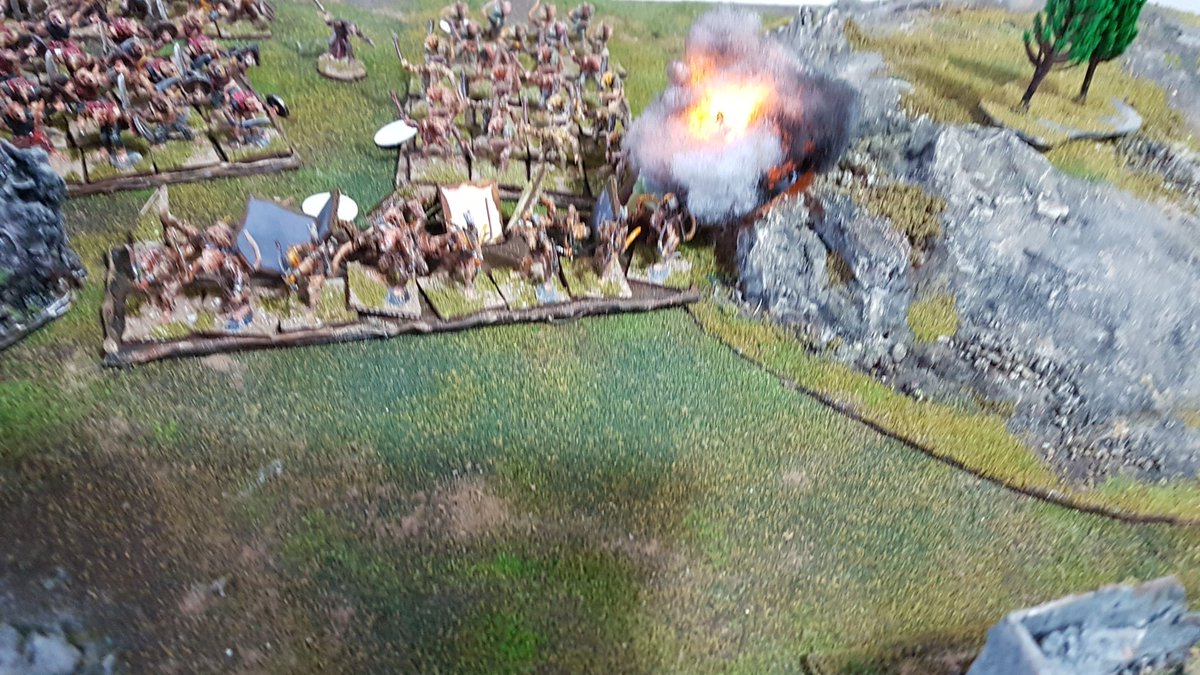 Turn 2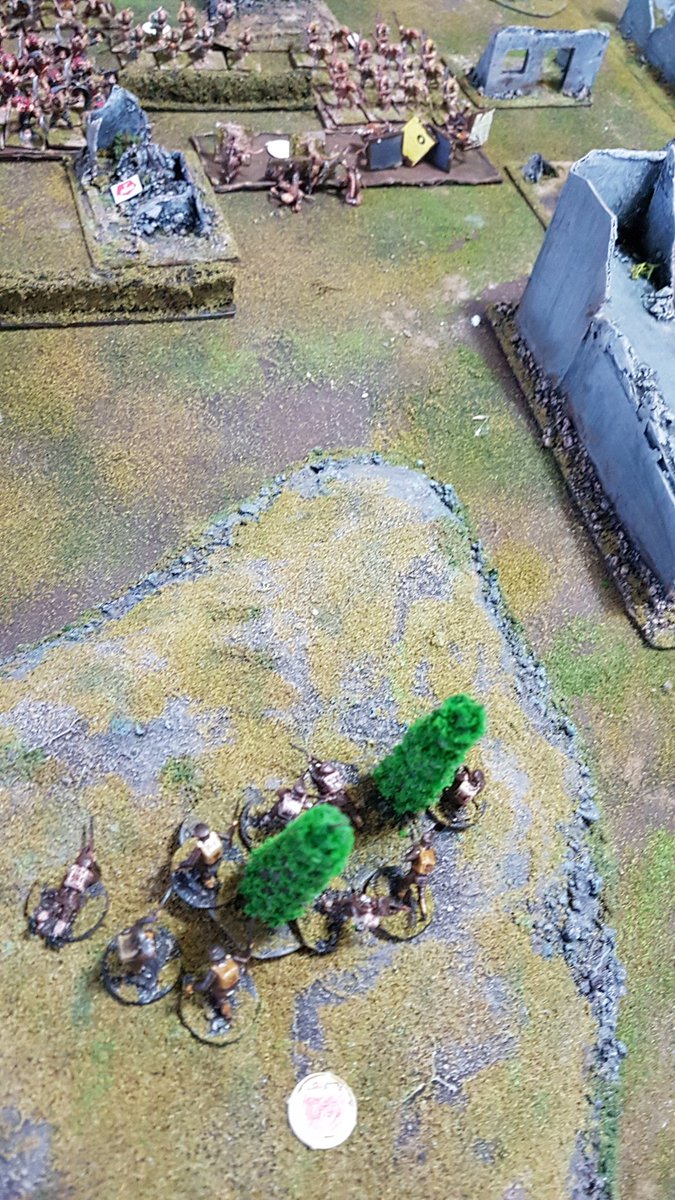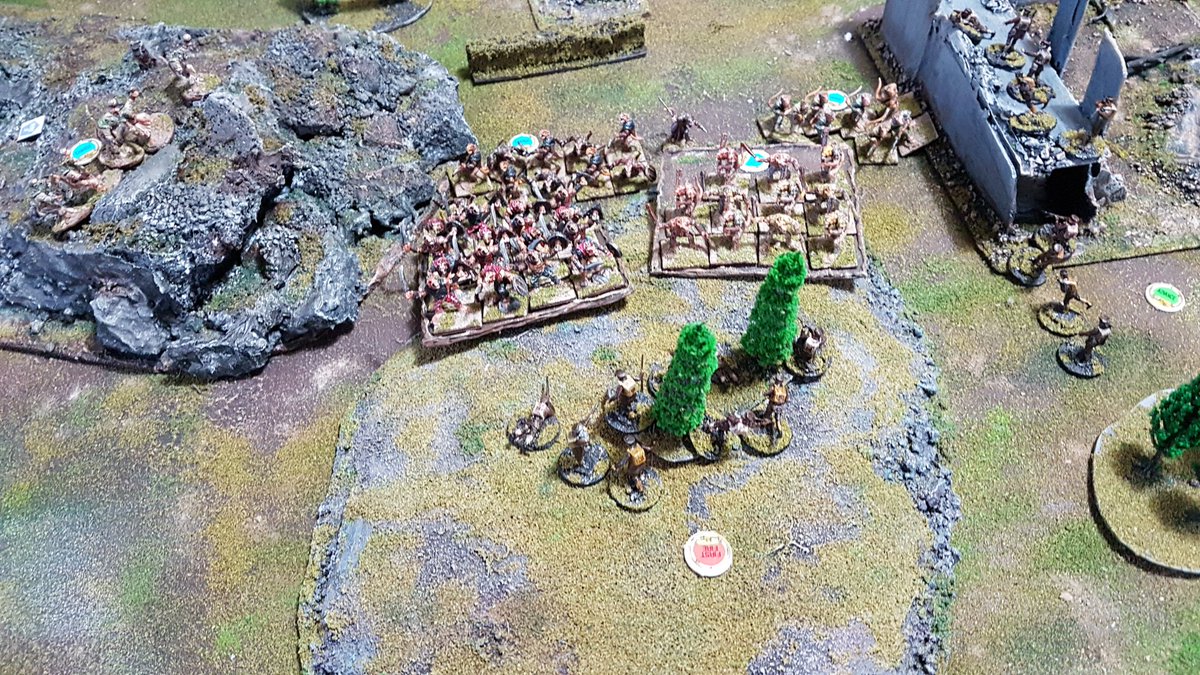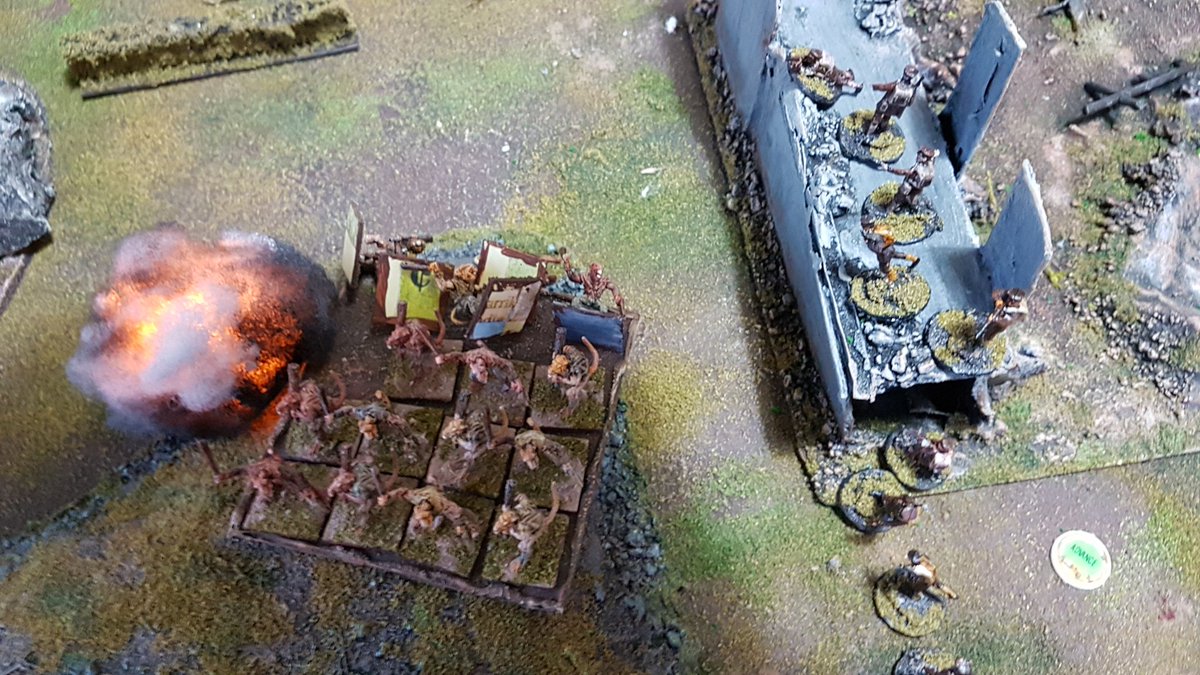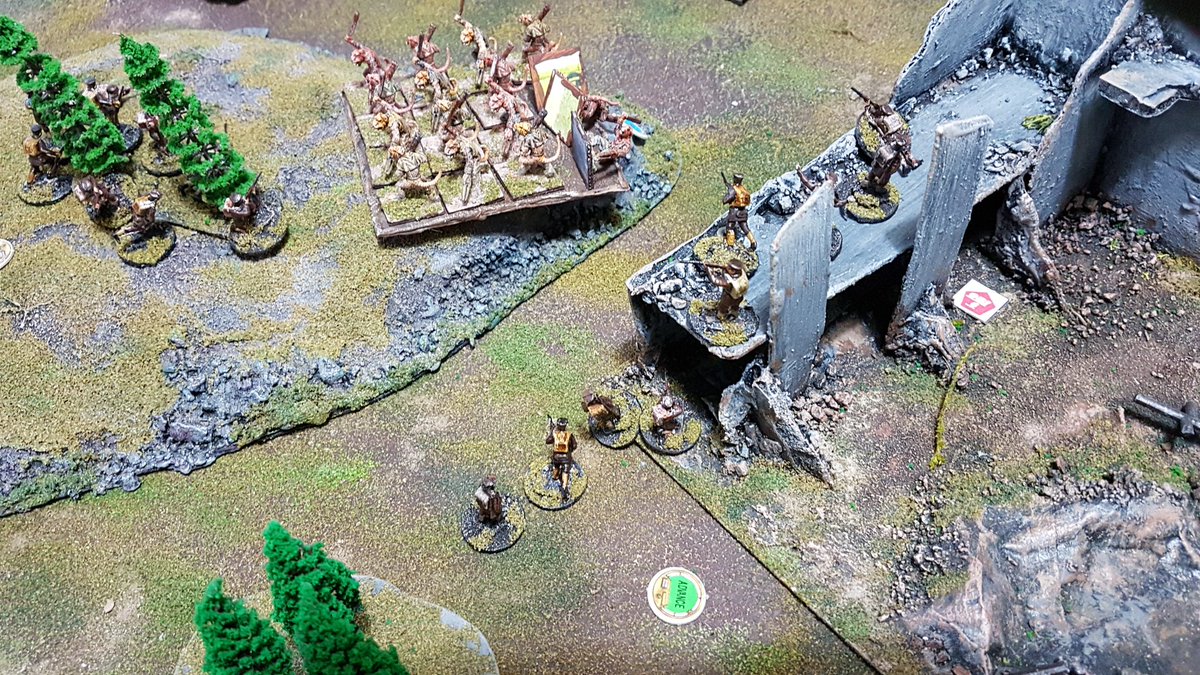 Turn 3
Virum Nascii were just about to hit Sky Marine positions, and things were about to get… interesting…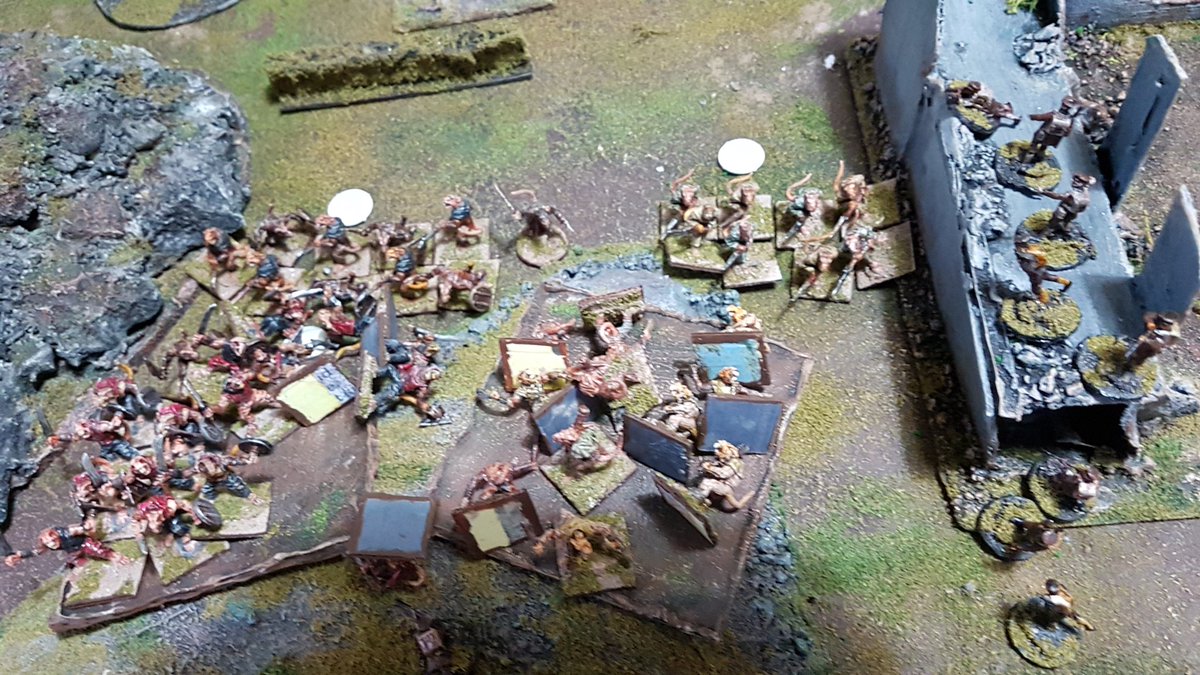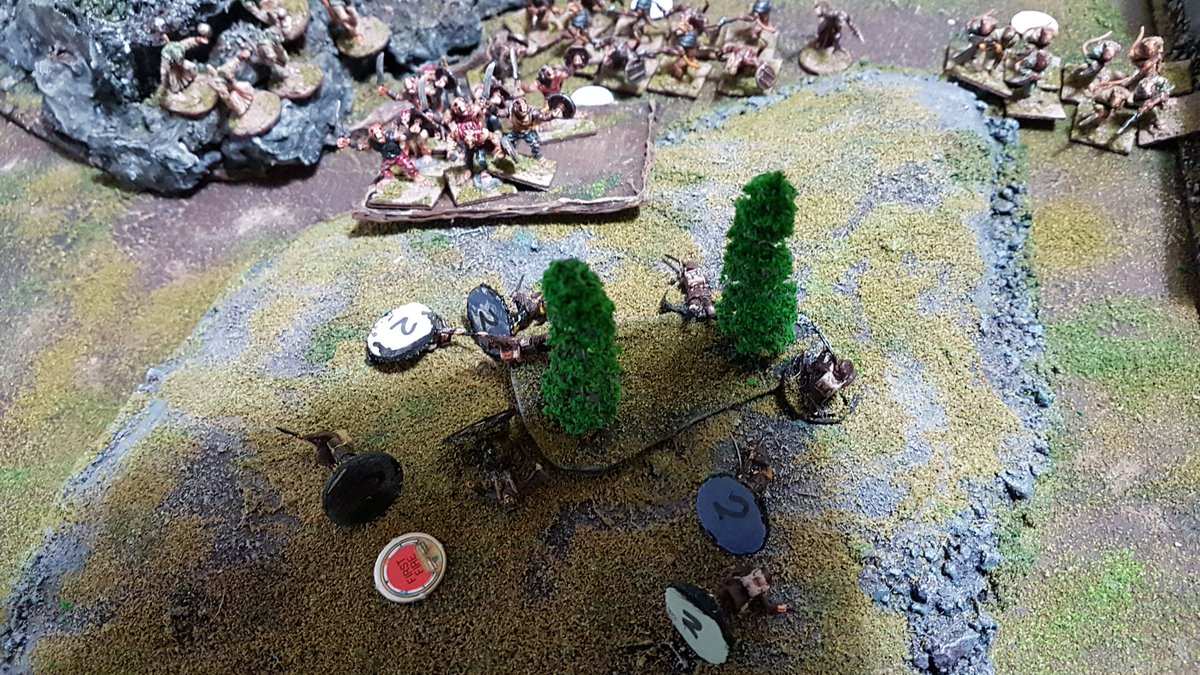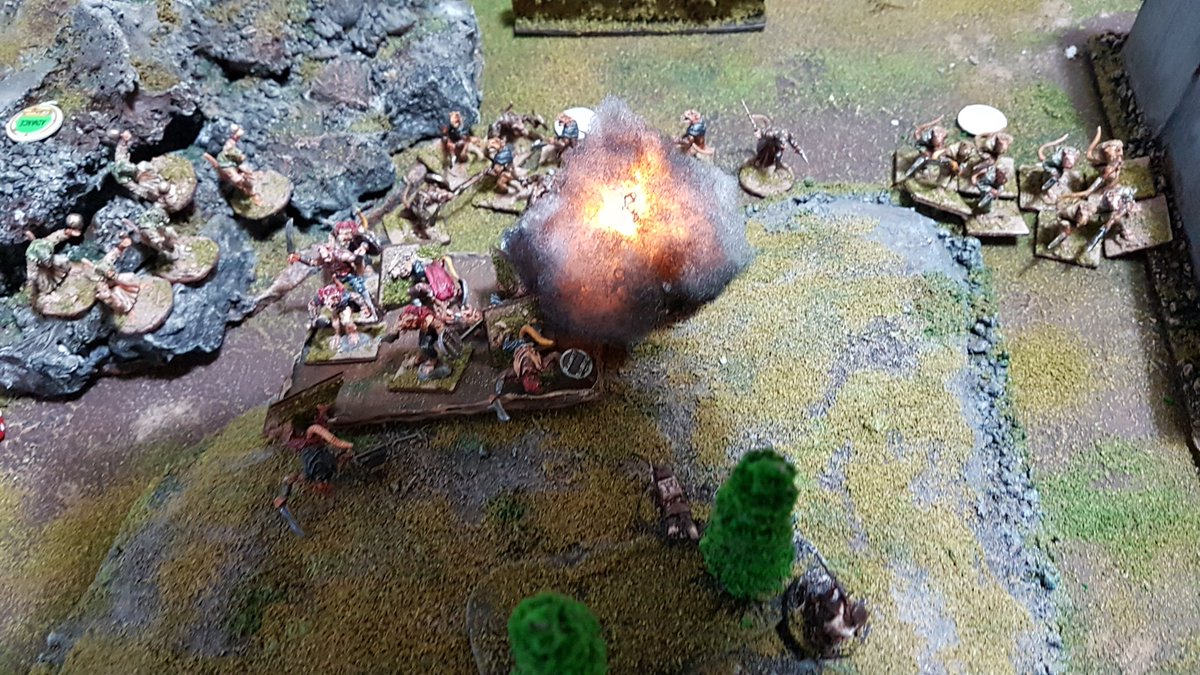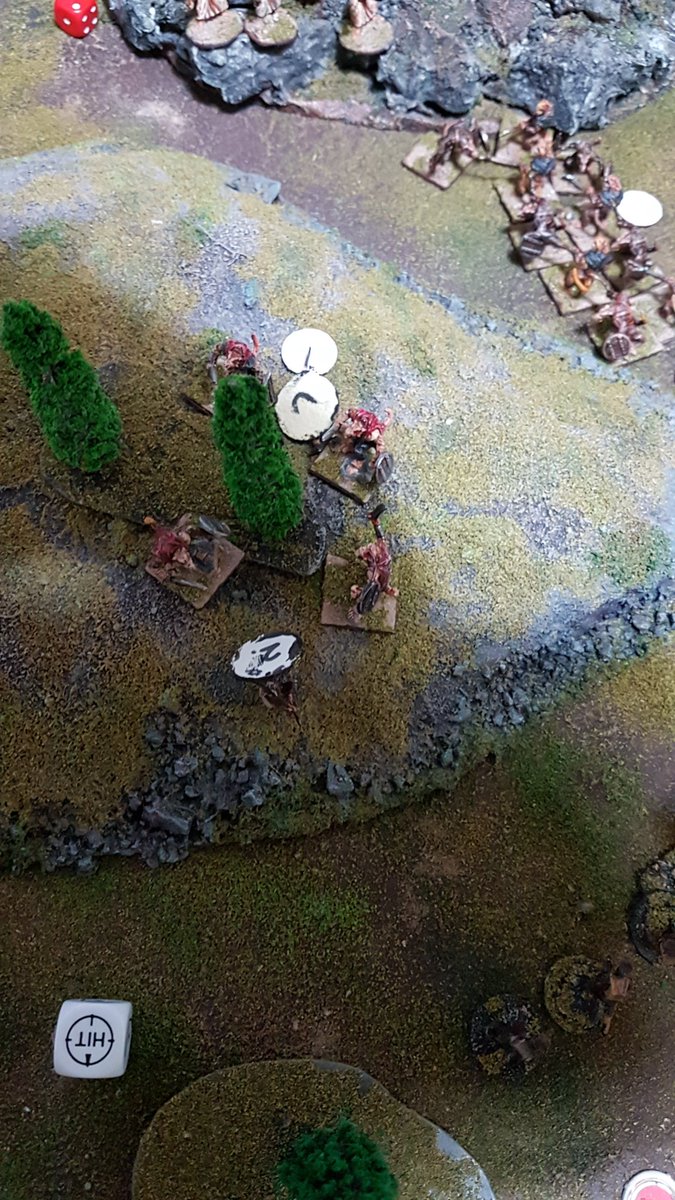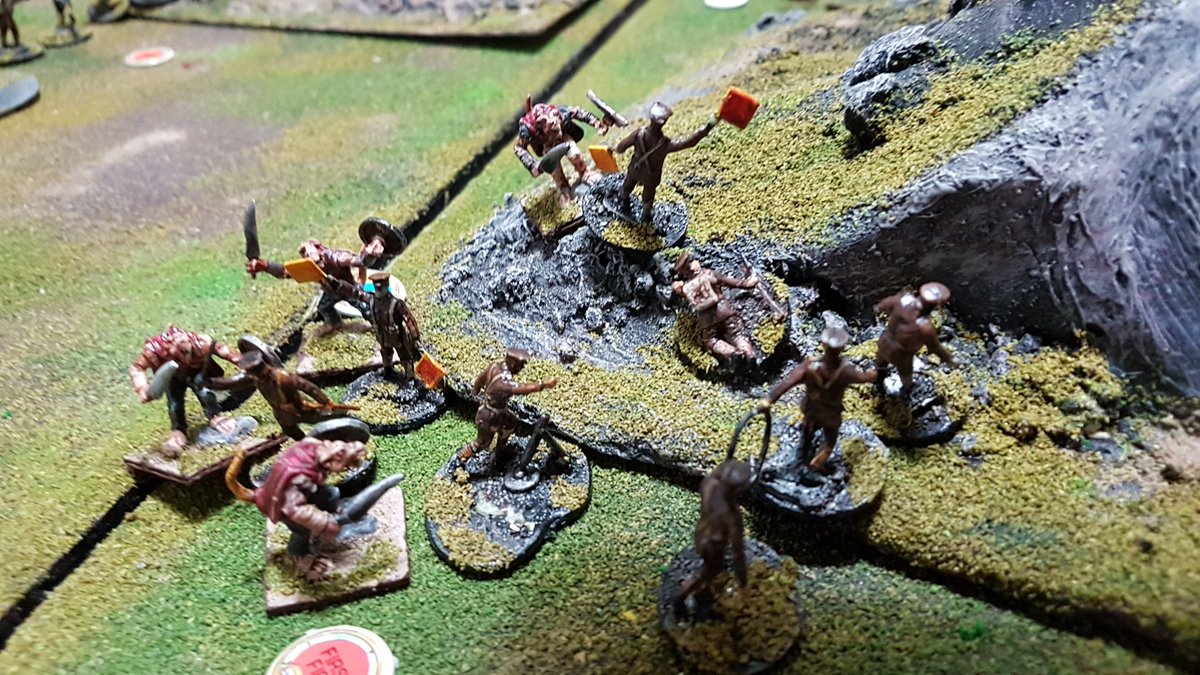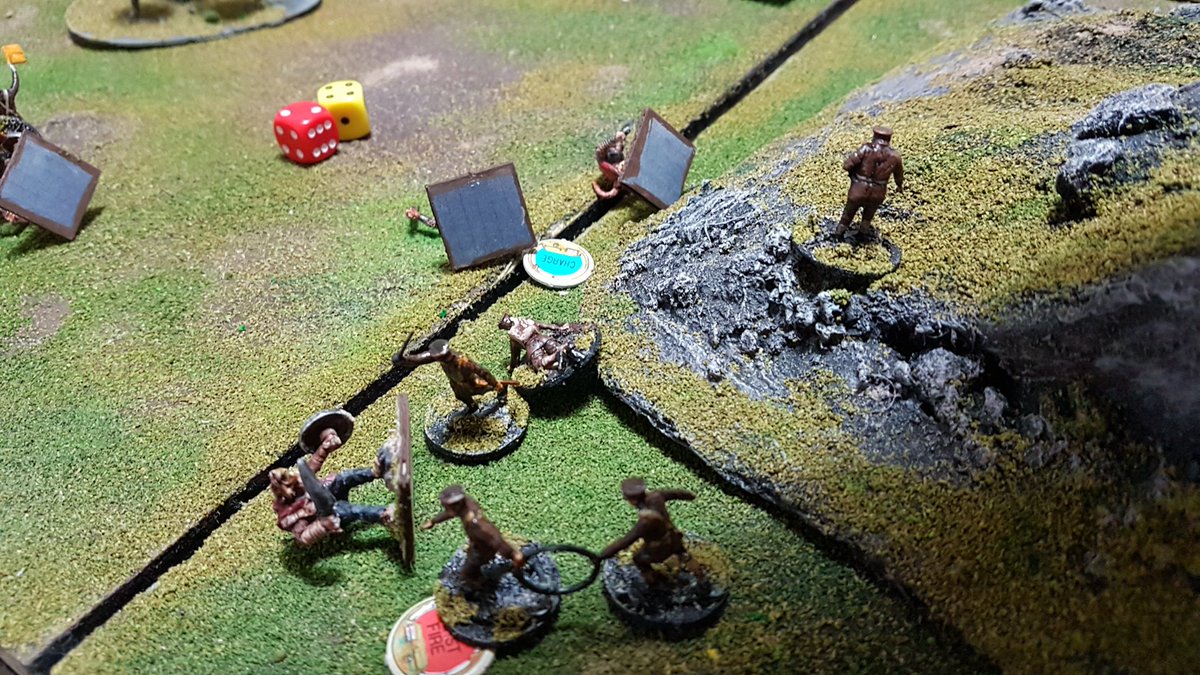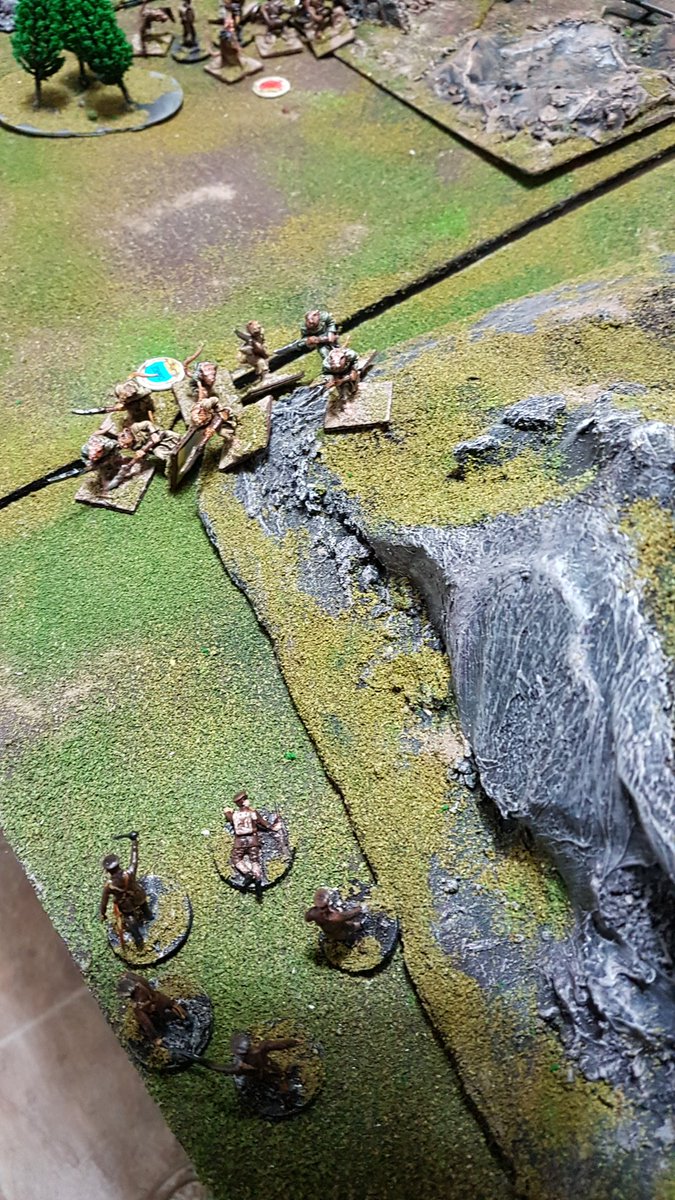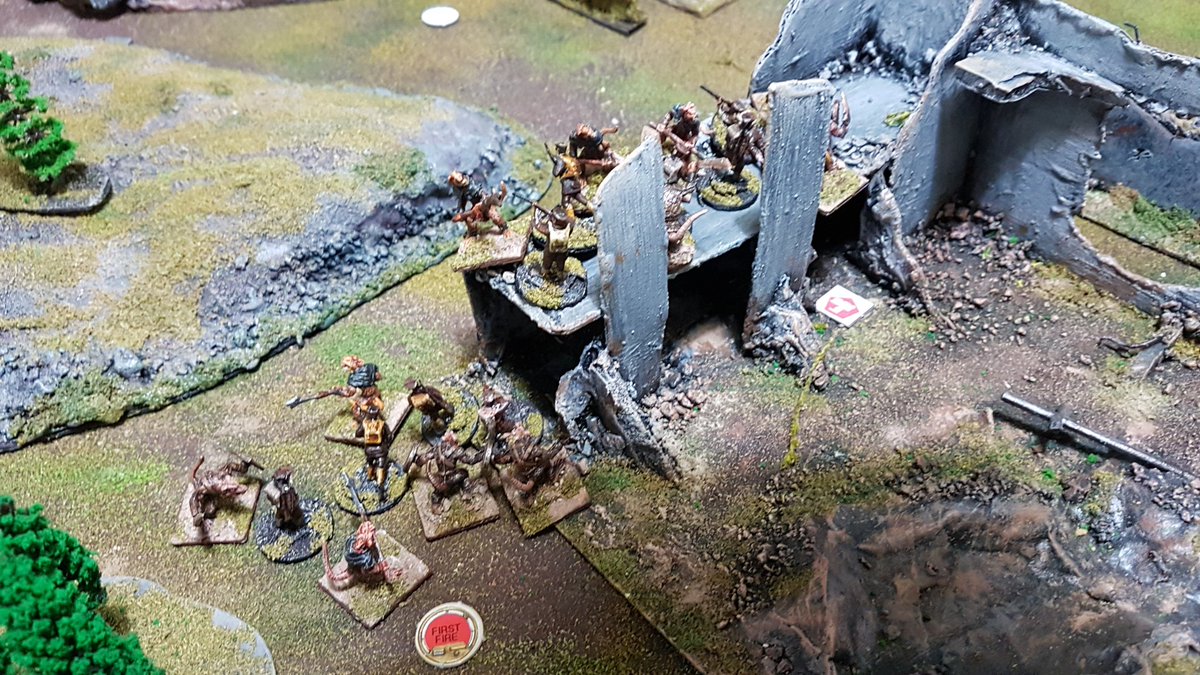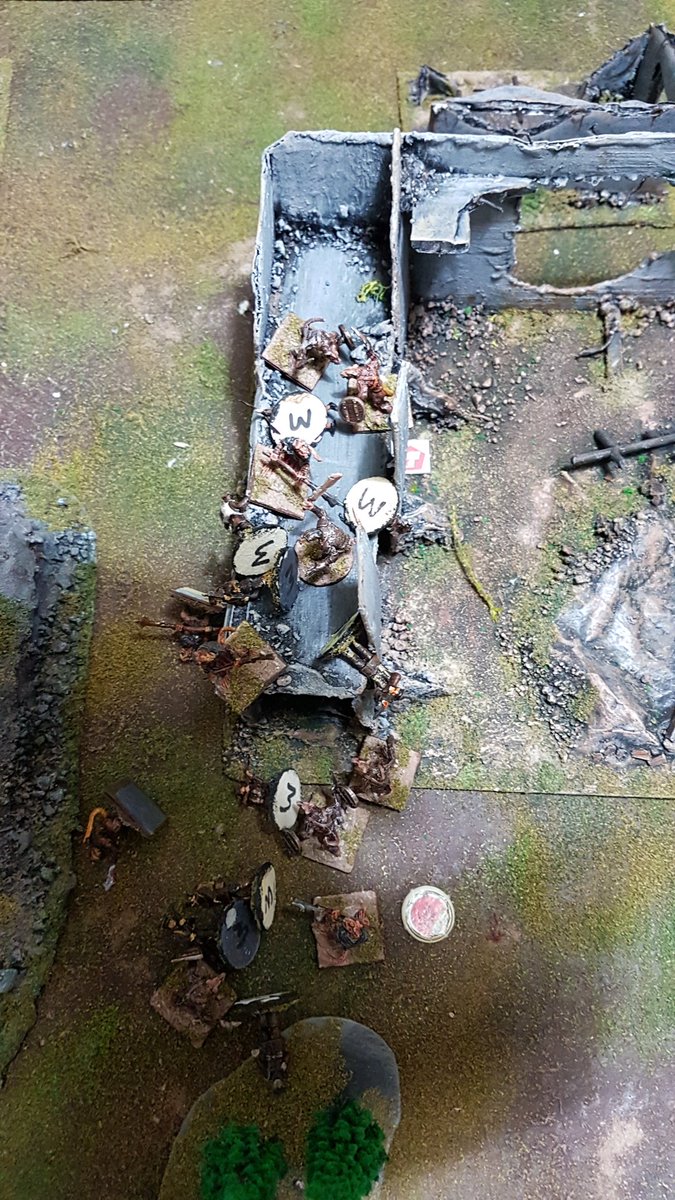 Turn 4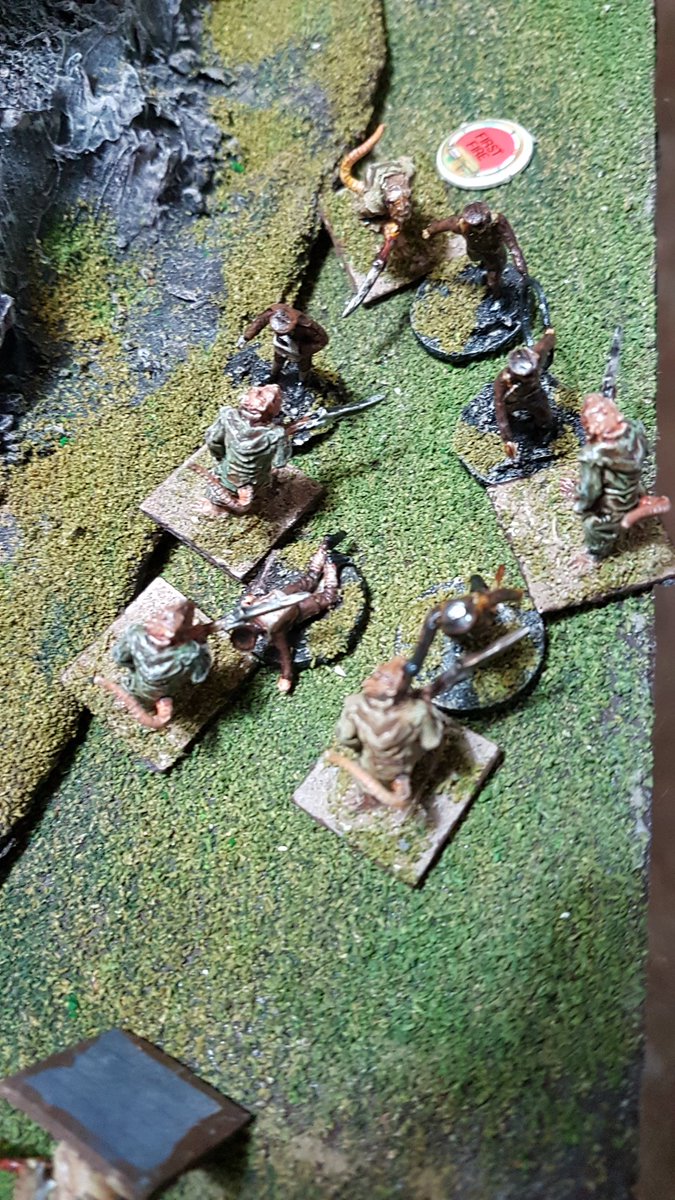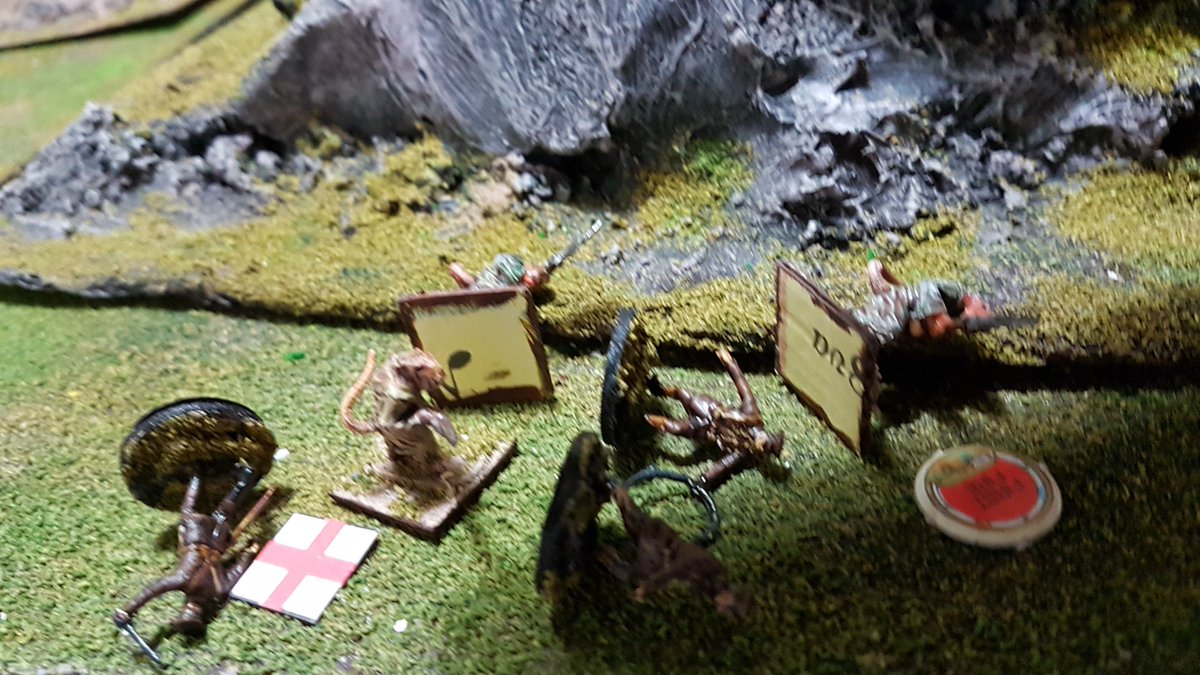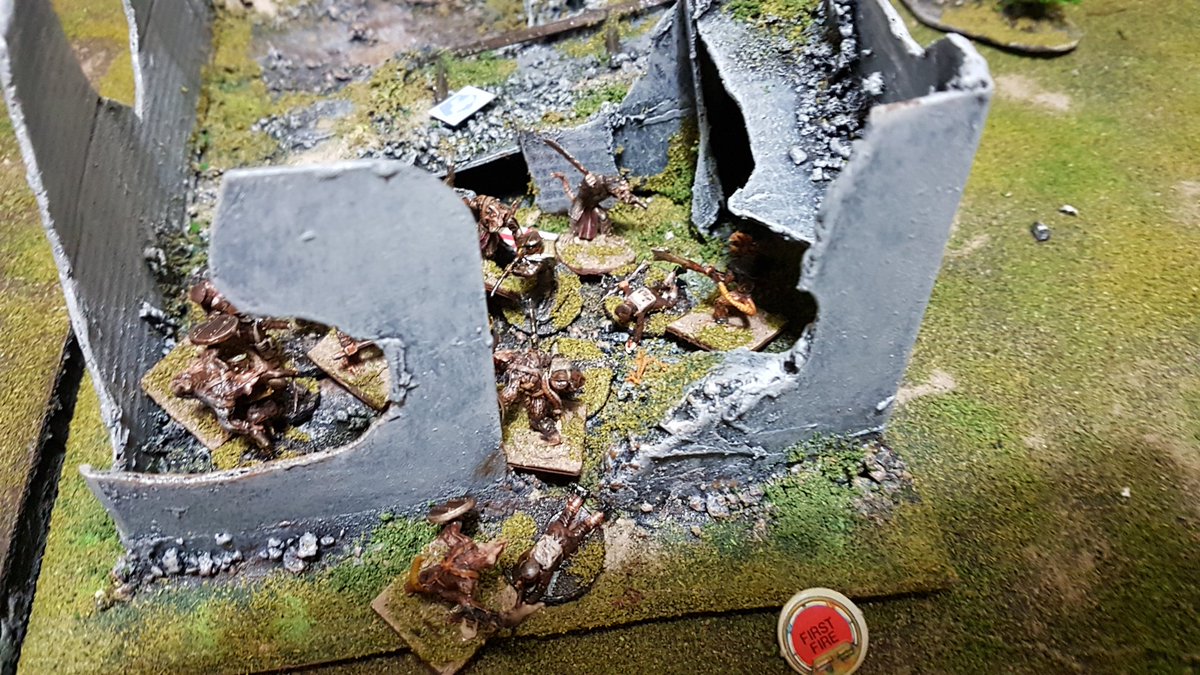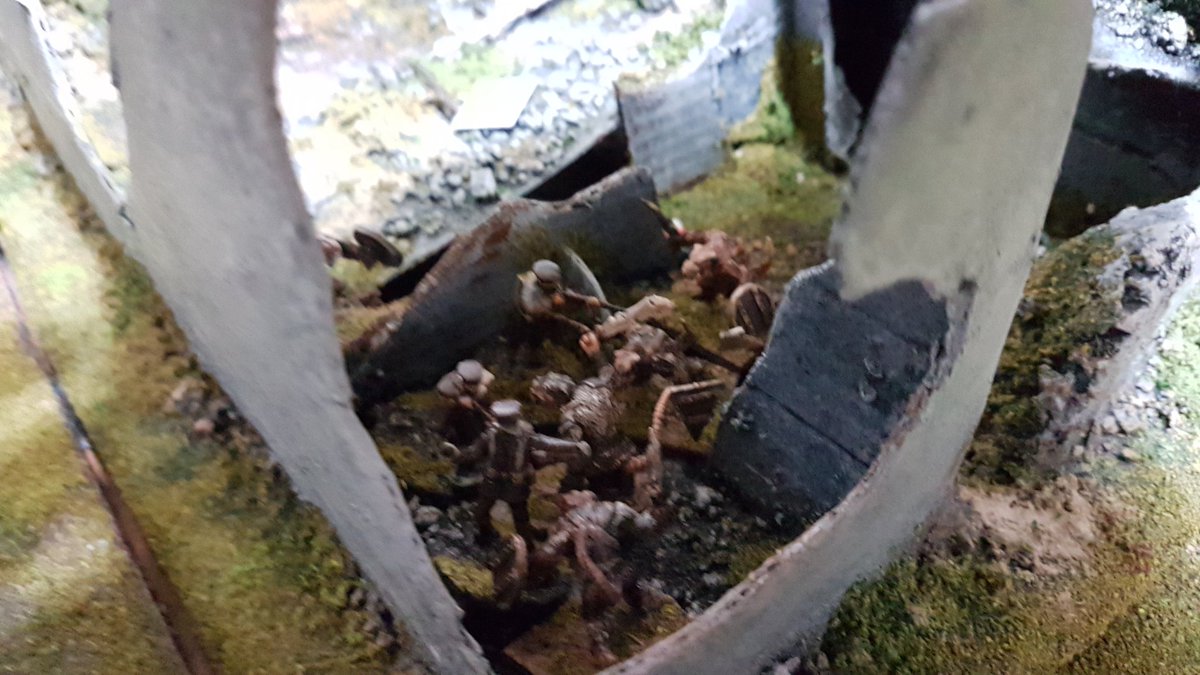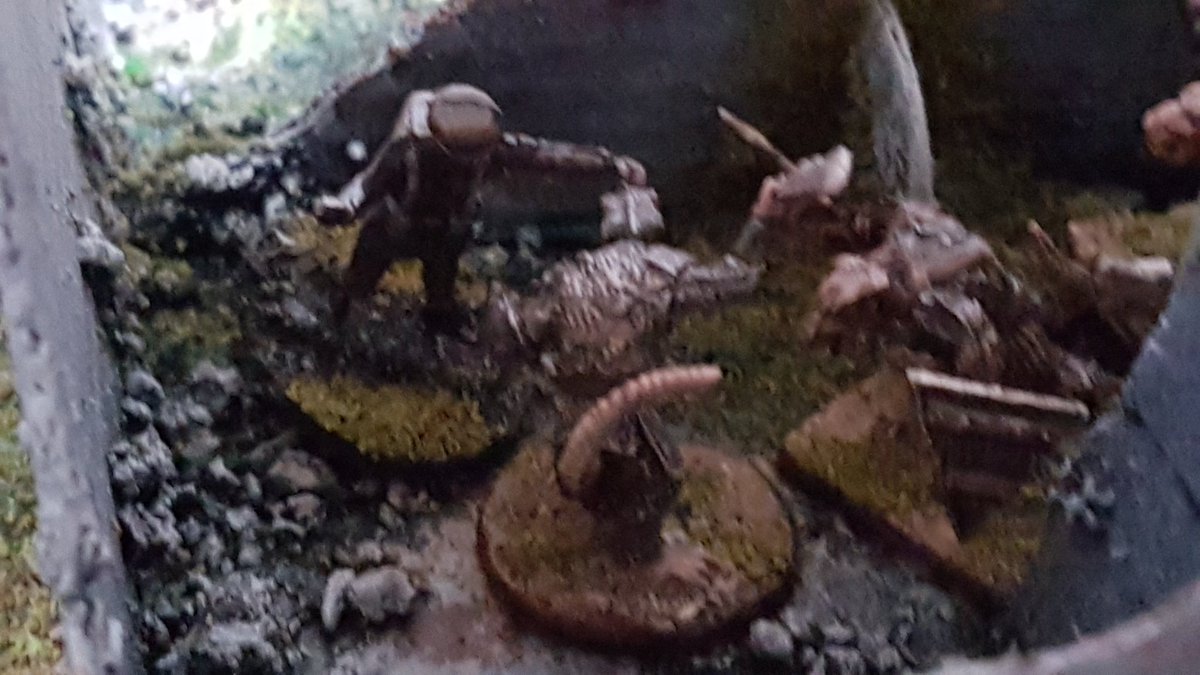 But in the end.. it was game over, man. Game over.
Wow. Holy sh*t but that was a blast – the Sky Marines deploying, full of confidence in our ranged firepower, taking down huge numbers of Virum Nascii….. right up until the rats got into charge range and then it hit the fan and no mistake! My outnumbered squads were ripped apart in short order, and damn but the Ratmen are FAST!!
In fact, the battle played out much like a steampunk/ fantasy version of the classic movie "Aliens" – the Sky Marines inflicting huge losses on the ratmen for no loss to themselves… right up until the moment when they weren't.. and then it became a massacre! Hence the title – fans will recognise Hadley's Hope as the colony established on LV426.
All in all, a hell of a game, right down to PFC Hudson's last stand in the temple! And we should add, this got the attention of none other than Black Library author himself, Gav Thorpe!
@GavThorpeCreate yes, we thought of you at this point in the game! 😉 #HeroicLastStands

— Apocalypse: Earth (@ApocalyseEarth) 12 July 2019
Word 😎👍 https://t.co/26ot3DAgBT

— Apocalypse: Earth (@ApocalyseEarth) 12 July 2019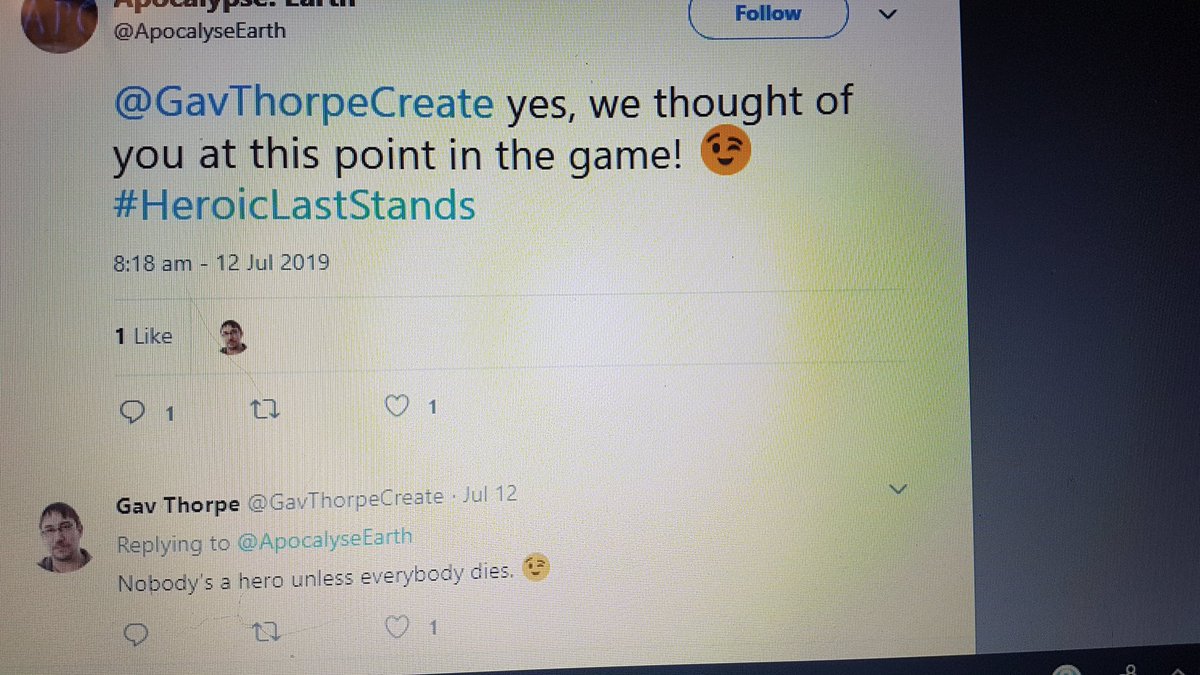 Phew – we're going to go lie down after that one, so until next time, stay thrifty out there and see you soon!