Dan and I have been busily working our way through the four – FOUR – boxes of Miniknight Ratmen we wound up buying last year, and don't y'all be fretting as there's a big update coming on them. But in the meantime, we're planning a sequel to the last Hyperian Wars battle report – after a taut pitched battle against the Sky Marines of the Grand Alliance, the Virum Nascii are going up against the massed armies of the Ancien Regime.. and with Dan in the hot seat for the little furry guys, I found myself flying the flag for humanity…
Enter the first ever papercraft either of us made, way back in 2015….
Yeah, not great. But the Ancien Regime are going to need every bit of firepower they can get on Friday, because those rats are lethal. So a few nights ago I decided to attempt an upgrade: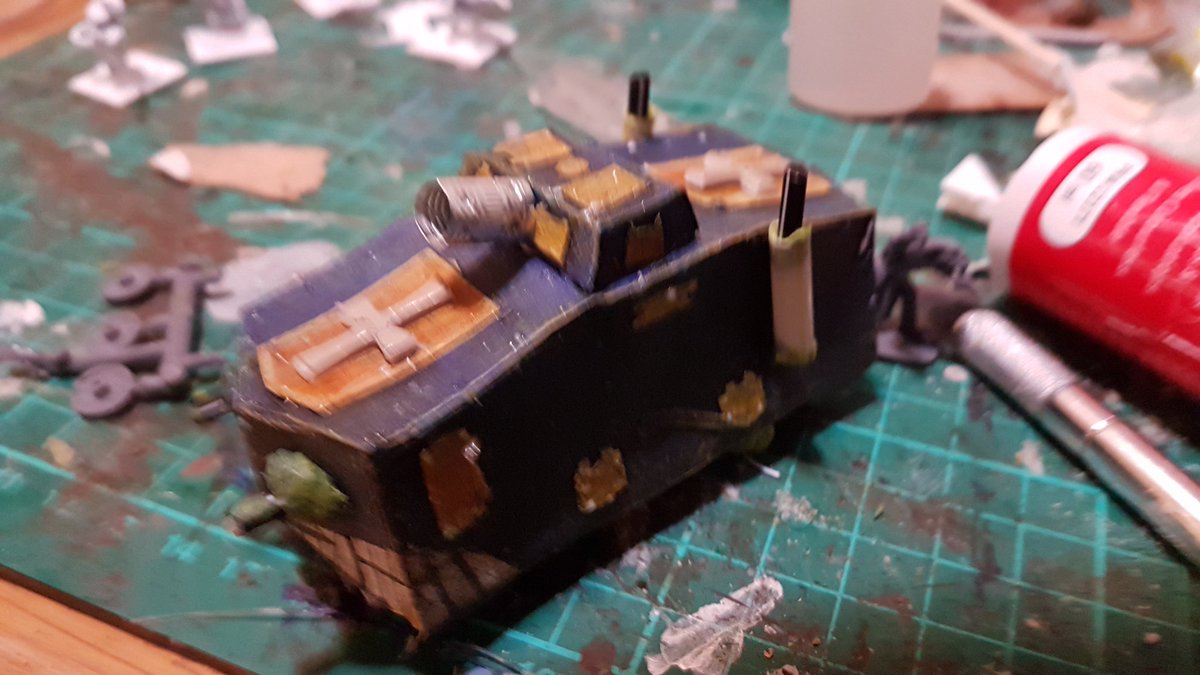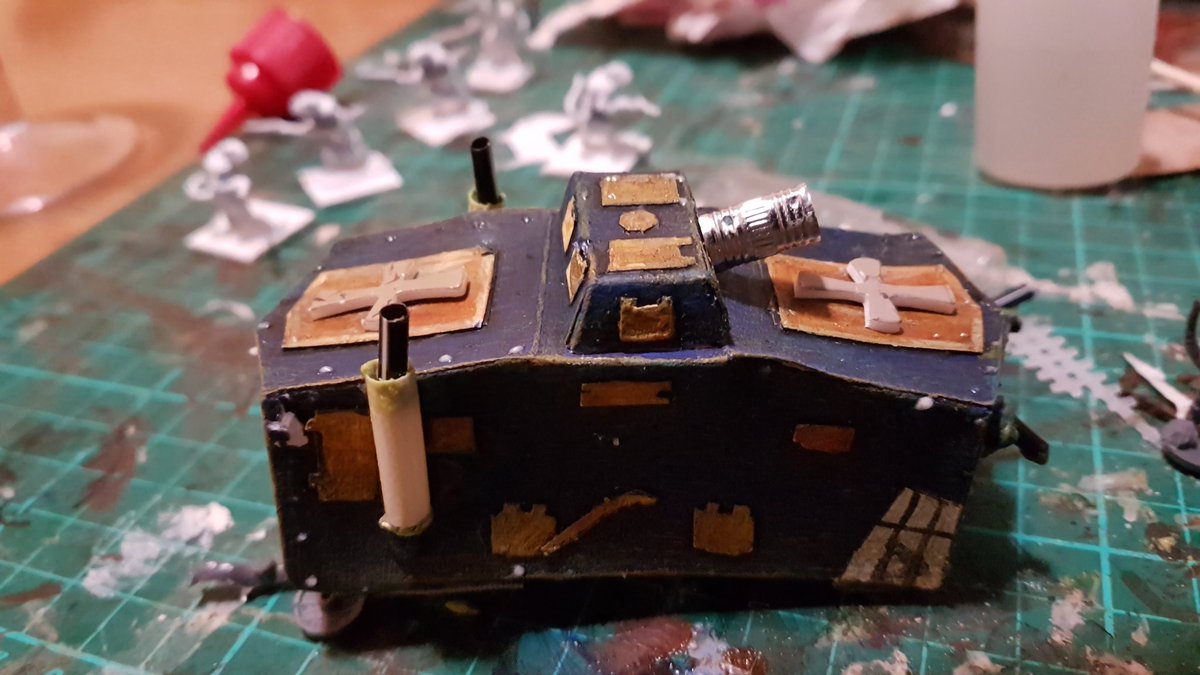 Then came the repaint – grey basecoat, washed with thinned black ink, pin wash pf smokey ink , red and yellow for the detailing, silver washed with blank ink for the metallics. Spot of sponge chipping with craft black paint and drybrushed earth tones for mud, banners drawn out, painted freehand and then wrapped around a paperclip rolled straight (ish) with a rolling pin. And the result…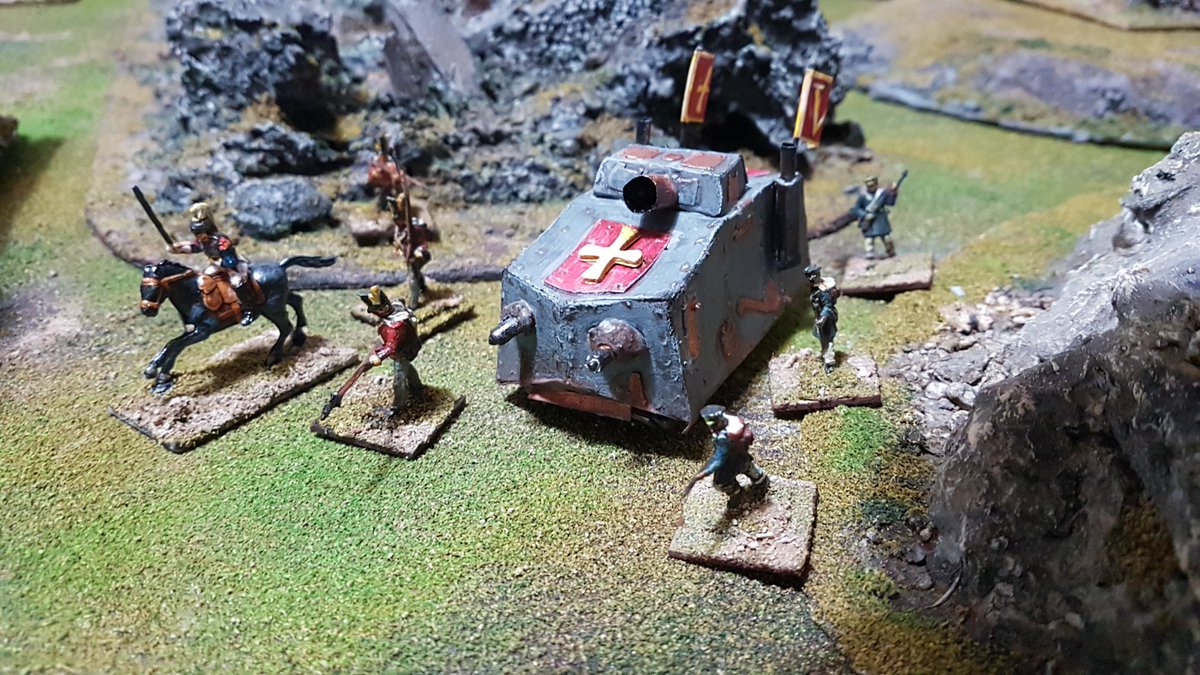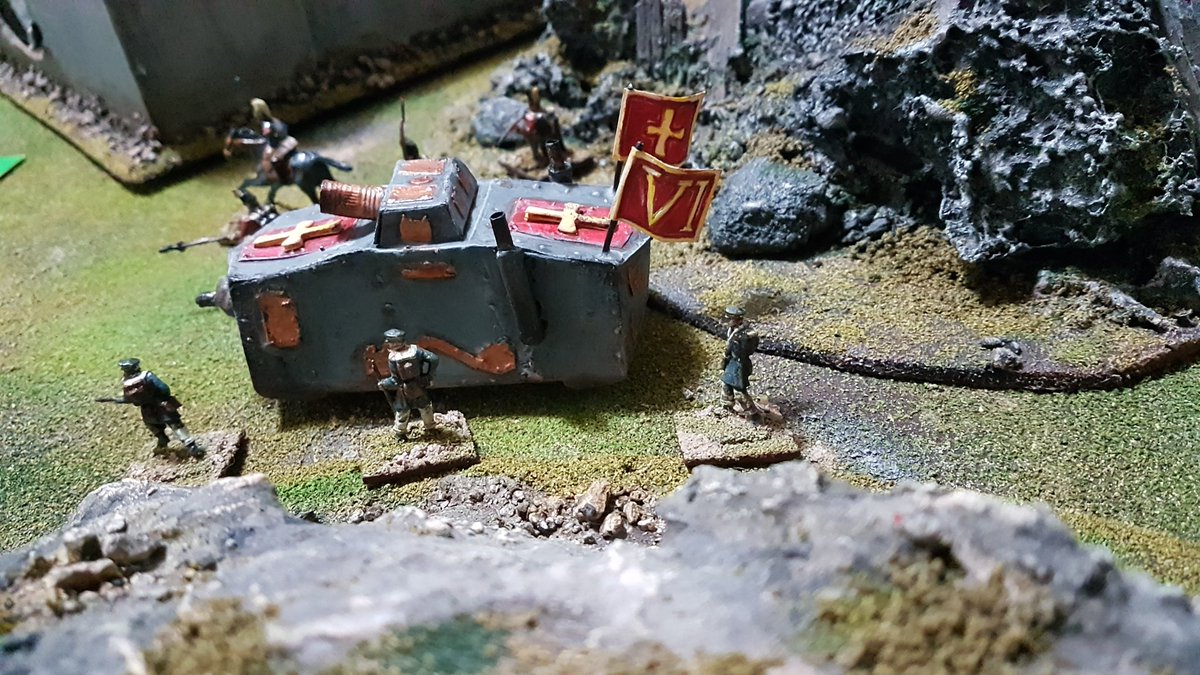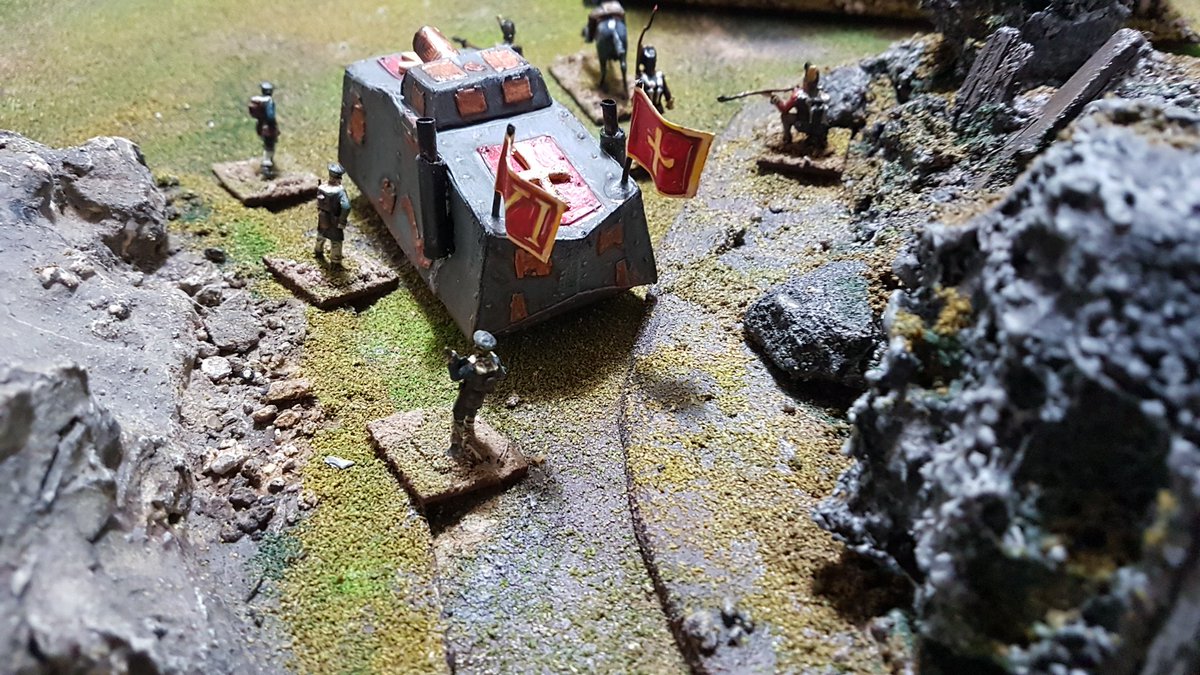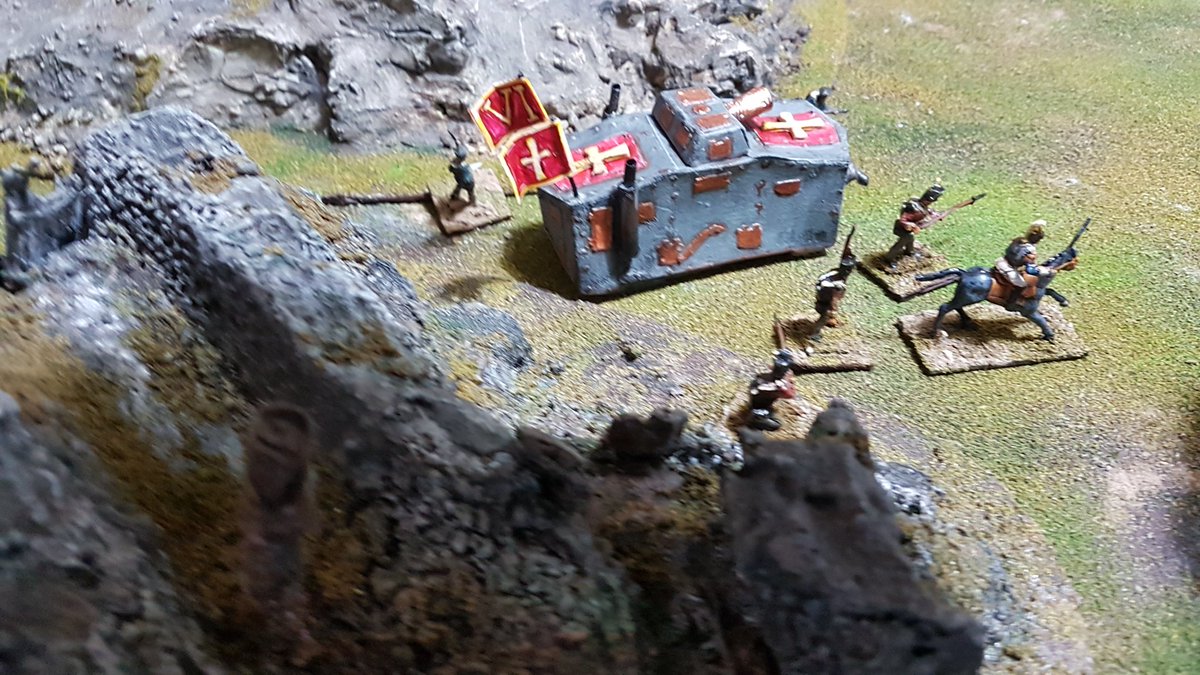 Oh yeah, and brass painted with craft paint and washed with brown ink, tracks added with cut up IDE cables. Pictured here in situ with some Ancien Regime troops on patrol!