A quarter of the world is on lockdown (as of Thursday – probably more now). Try and wrap your head around that – a quarter of the world. We are living in unprecedented, historic times as coronavirus wreaks its' havoc across the globe. Indeed, as I write this the UK is locked down, all non-essential travel forbidden.
Which kind of rules out our regular games night. Pretty certain going to play soldiers and drink beer with your mate doesn't count as essential travel. So this has left me picking through the pile of toy soldiers we acquired in an eBay haul waaaaaaay back in 2012, with an idea in mind.
I've long fancied doing a "renegade" army, Chaos but without featuring Chaos Space Marines (as to my mind, they should be as rare as Loyalist marines) – just as the vast bulk of the Imperium's battles are fought by the Guard, surely the vast bulk of Chaos forces will be cultists? But all the Codex stuff leans heavily on Traitor Astartes or full on Daemons.. not what I was looking for.
However, the good folks at One Page Rules have got you covered! Their Renegade Guerilla force – I believe it's based on the Rebels from Star Wars, but it looks like a pretty good fit. We dig their Grimdark Future game, having had a couple of good scraps last year (plus it includes solo rules for when you're missing your gaming buddy). Plus I liked the idea of a Chaos cult not really understanding that that's what they are – having been educated in the Siege of Vraks by the excellent Arch Warhammer (a great listen while you're cleaning, painting, decorating etc) – the rebels initially had no idea they were fighting for Chaos, initially believing they were the true loyalists… and that fits into a vague idea of the Star Wars and 40k universes being the same thing from different perspectives, Star Wars rebels thinking they're noble freedom fighters against the repressive Galactic Empire, the Galactic Empire knowing that repression and stringent restrictions are the only way to fight Chaos/ The Force….
…or indeed coronavirus…
So I planned my list. I'll show the infantry when they're done, but let's start off with the armoured component of the force – a Creighton-pattern light assault vehicle, a design native to the world of Hazzard Prime.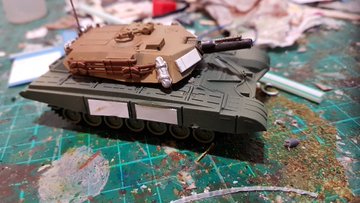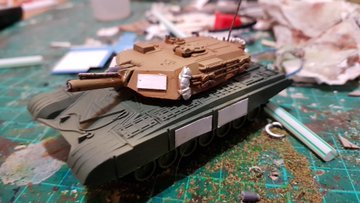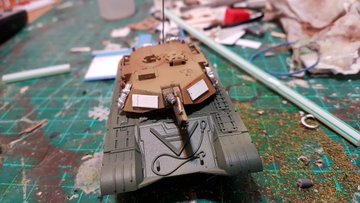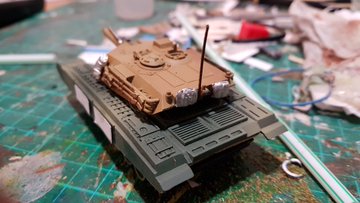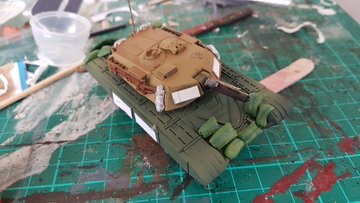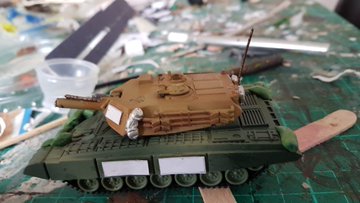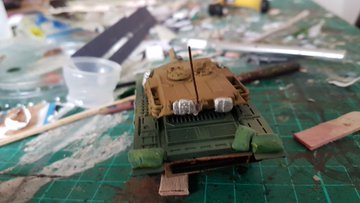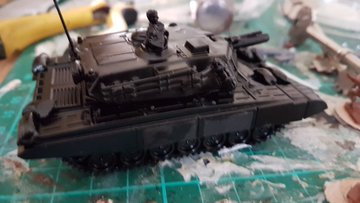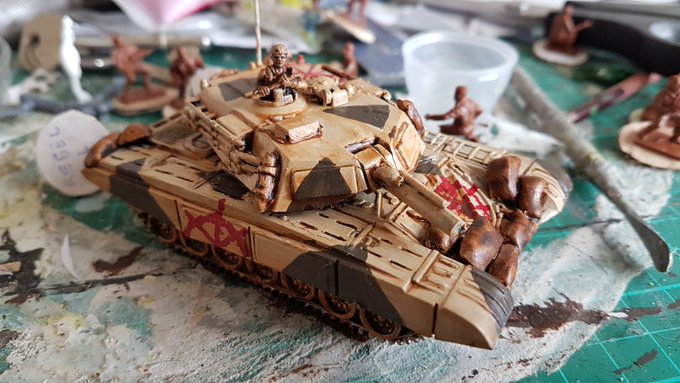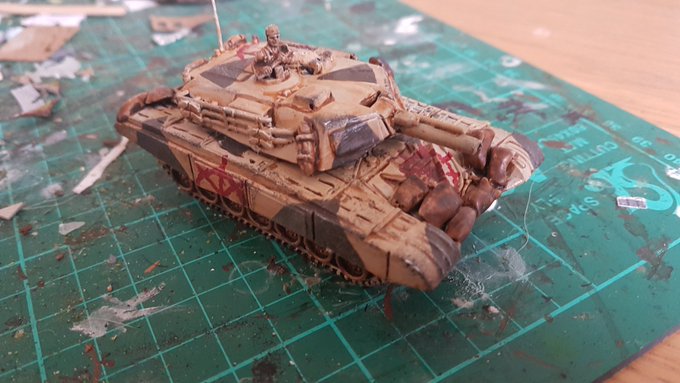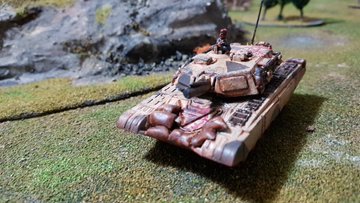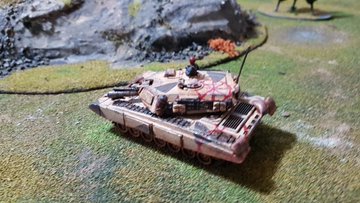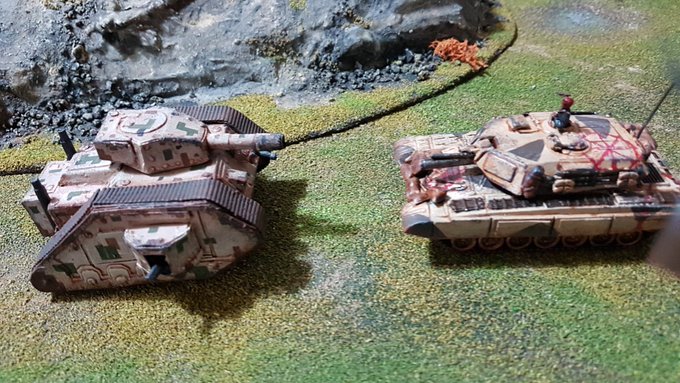 I'll be showing the infantry soon, and then it'll be nice to have another faction to scuffle on Hazzard Prime – plus these guys will probably count as "baddies" (whether they agree with it or not) which will provide a nice bit of balance when we next do a REALLY BIG GAME – and we will… things might seem grim now, but it's not forever.
Till next time, stay home, stay safe, wash your hands and don't do anything stupid. If you're NHS and reading this, then thank f*ck for you and may any and every deity protect you going about your duties. The world will turn soon enough, hang in there folks.