For a while now we've been playing with the idea of "scaling" the Apocalypse: Earth setting for different games – just as back in the day GW had Epic, 40k and Necromunda for massed battles, intermediate and small scale skirmishes with different levels of detail, we've been toying with the idea of a 6mm mass battle version as well as an intimate, up-close-and-personal RPG (of sorts) set in the shadows of the Apocalypse: Earth universe.
To begin with, we thought we'd shift the focus from Allies v Holy Soviet Empire, and shine a light on some of the small scale behind the lines security.. Now, one of the factions that we haven't explored too much on the tabletop are the extraterrestrials – the iconic Greys! If you've read the fluff, you'll know that the main reason the Atlantic Alliance has the jump on the other sides in terms of technology is due to an alien spacecraft crashing in the deserts of Roswell, New Mexico, in 1947. Ever since then, Alliance scientists have been busily reverse engineering every aspect they can, creating the UNIVAC artificial intelligence to run the everyday infrastructure (and maybe more..) of Alliance nations, and the ARPANet instant electronic communications network, as well as the antigrav tech that powers things like the Silverbug gunships.
But although we haven't seen the Greys in open battle yet, behind the lines it's a different story, as elite security teams drawn from the best Allied combat units fight desperate small unit actions against alien infiltrators!
Accordingly tonight's game pitted our gallant Alliance Special Forces team against an unknown foe, sweeping across an abandoned industrial sector..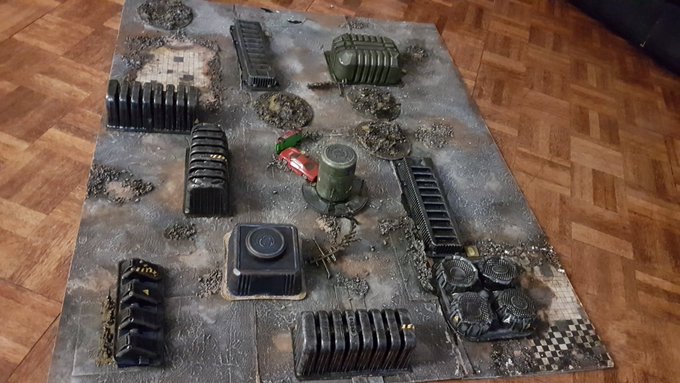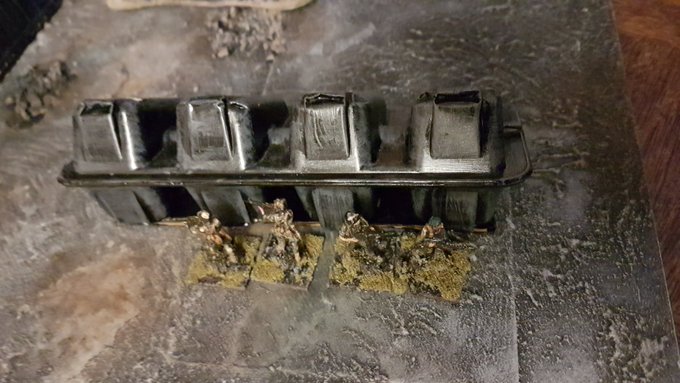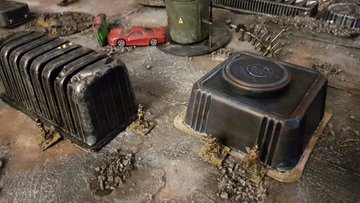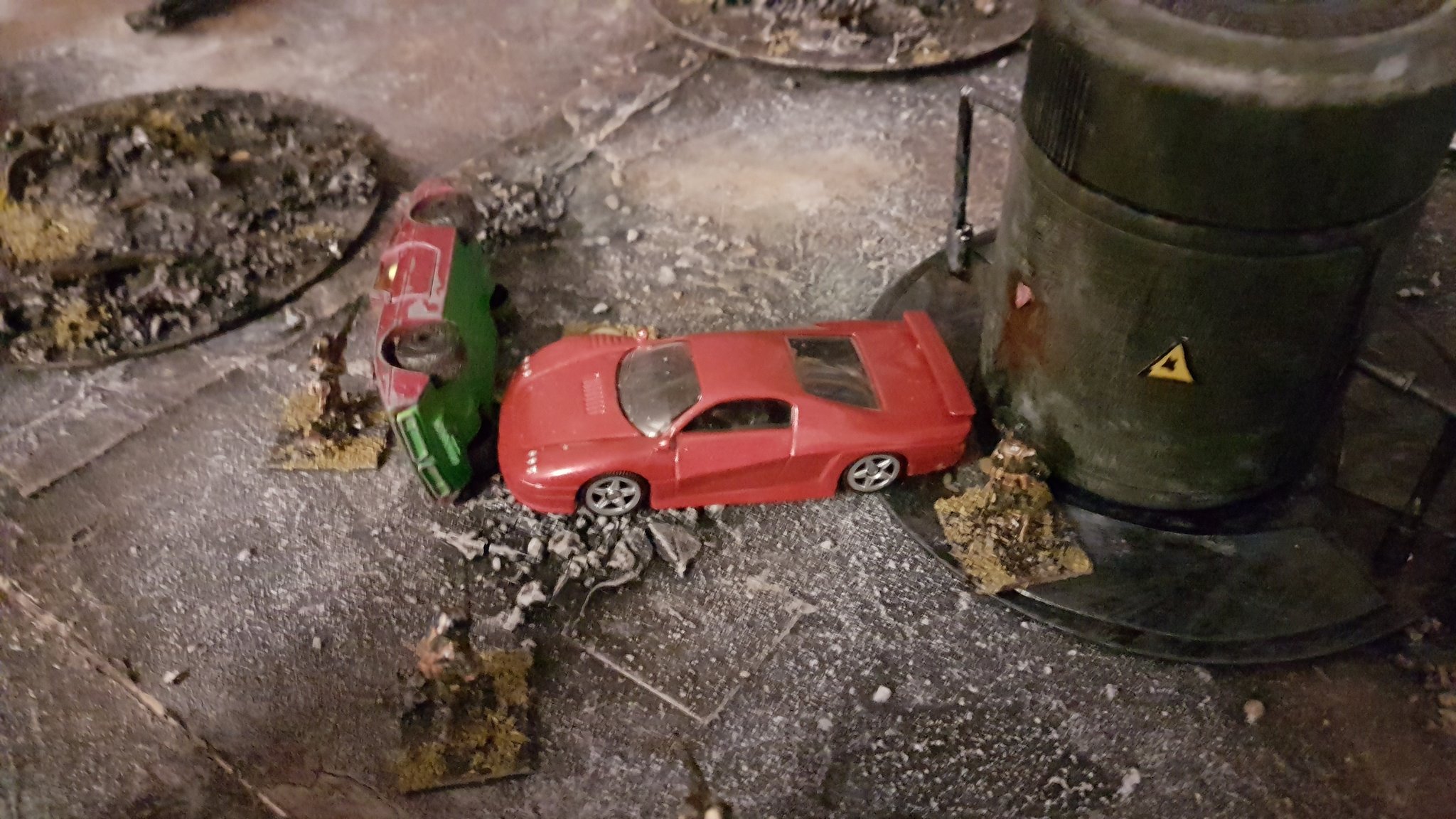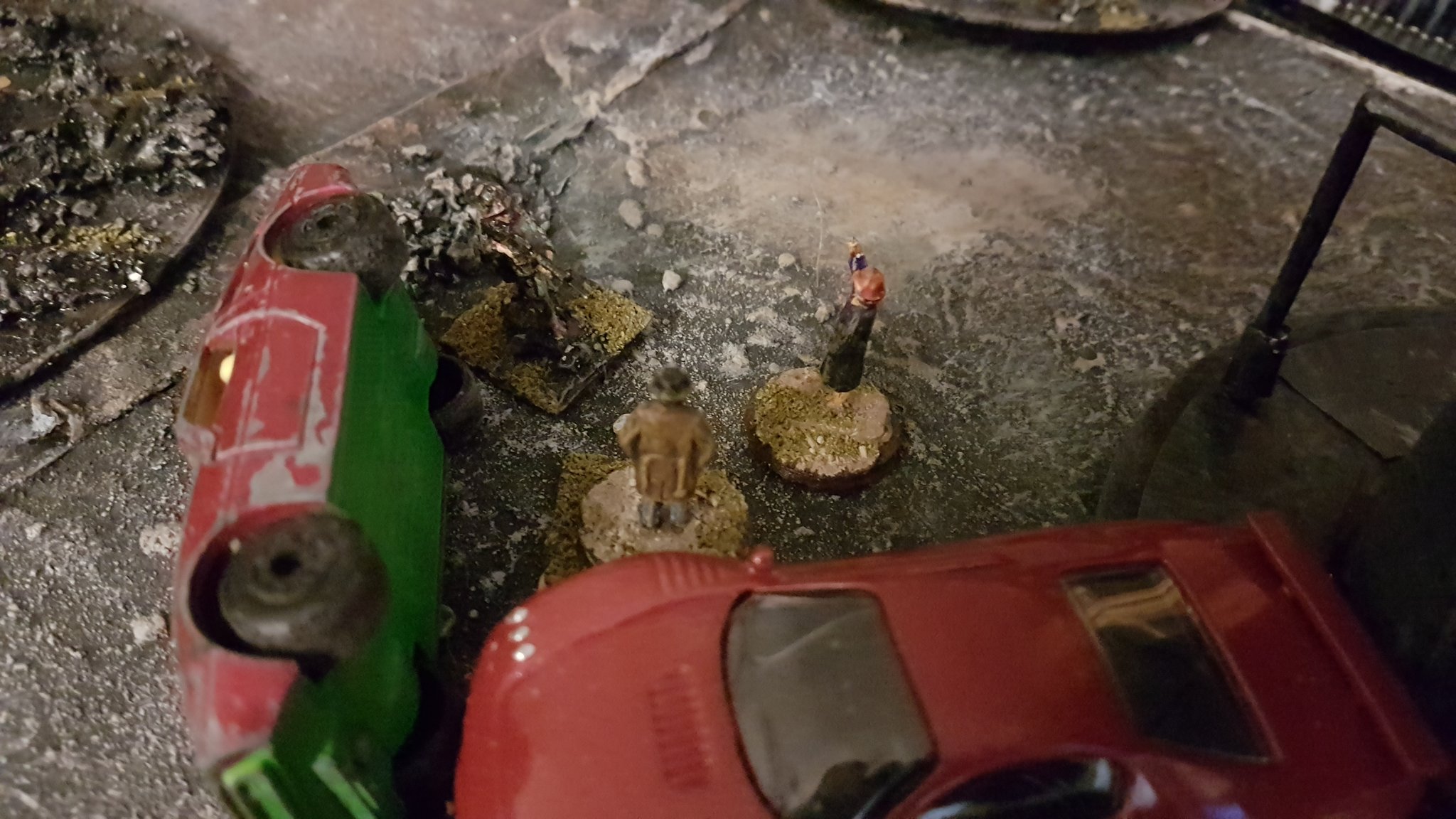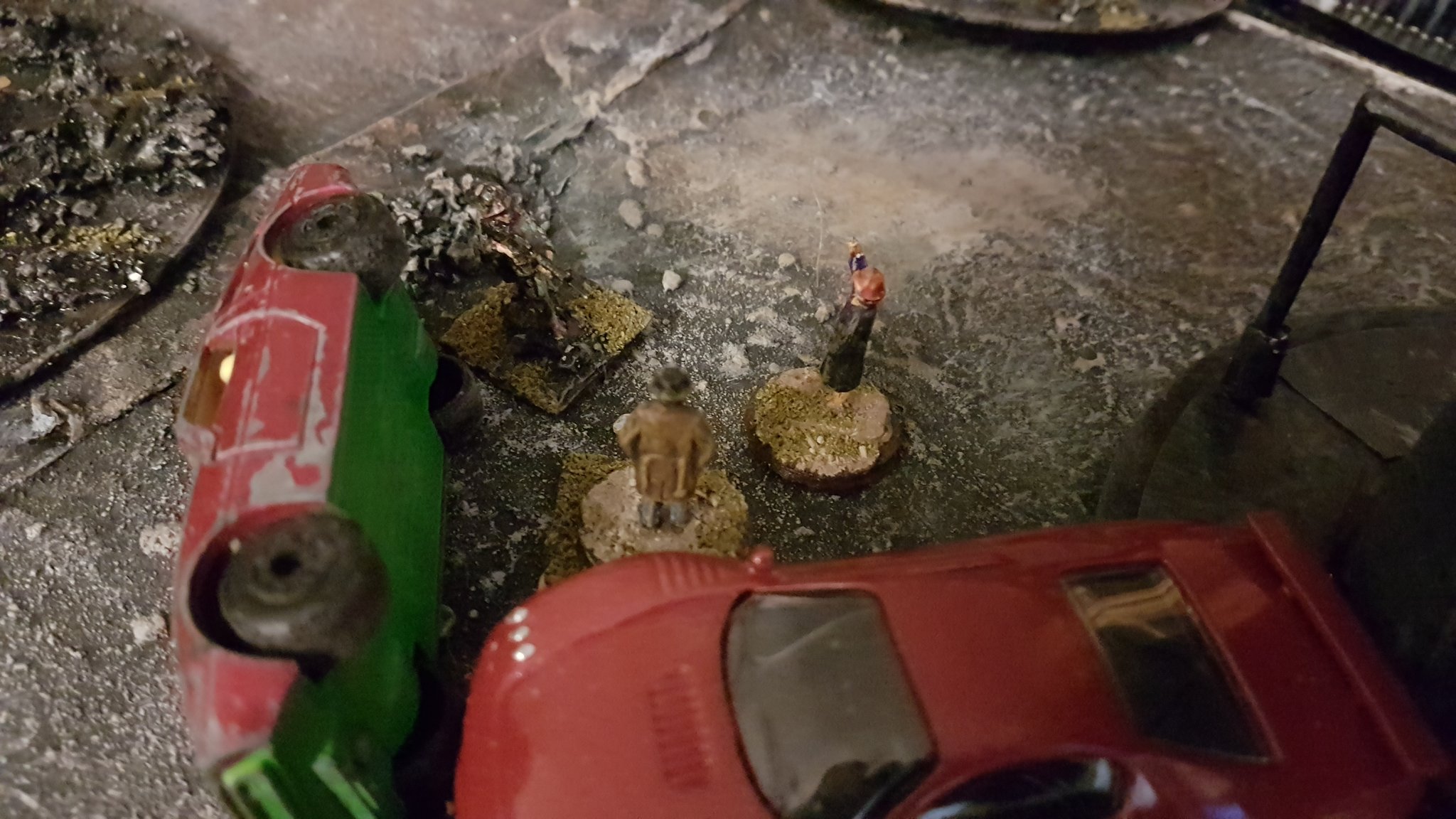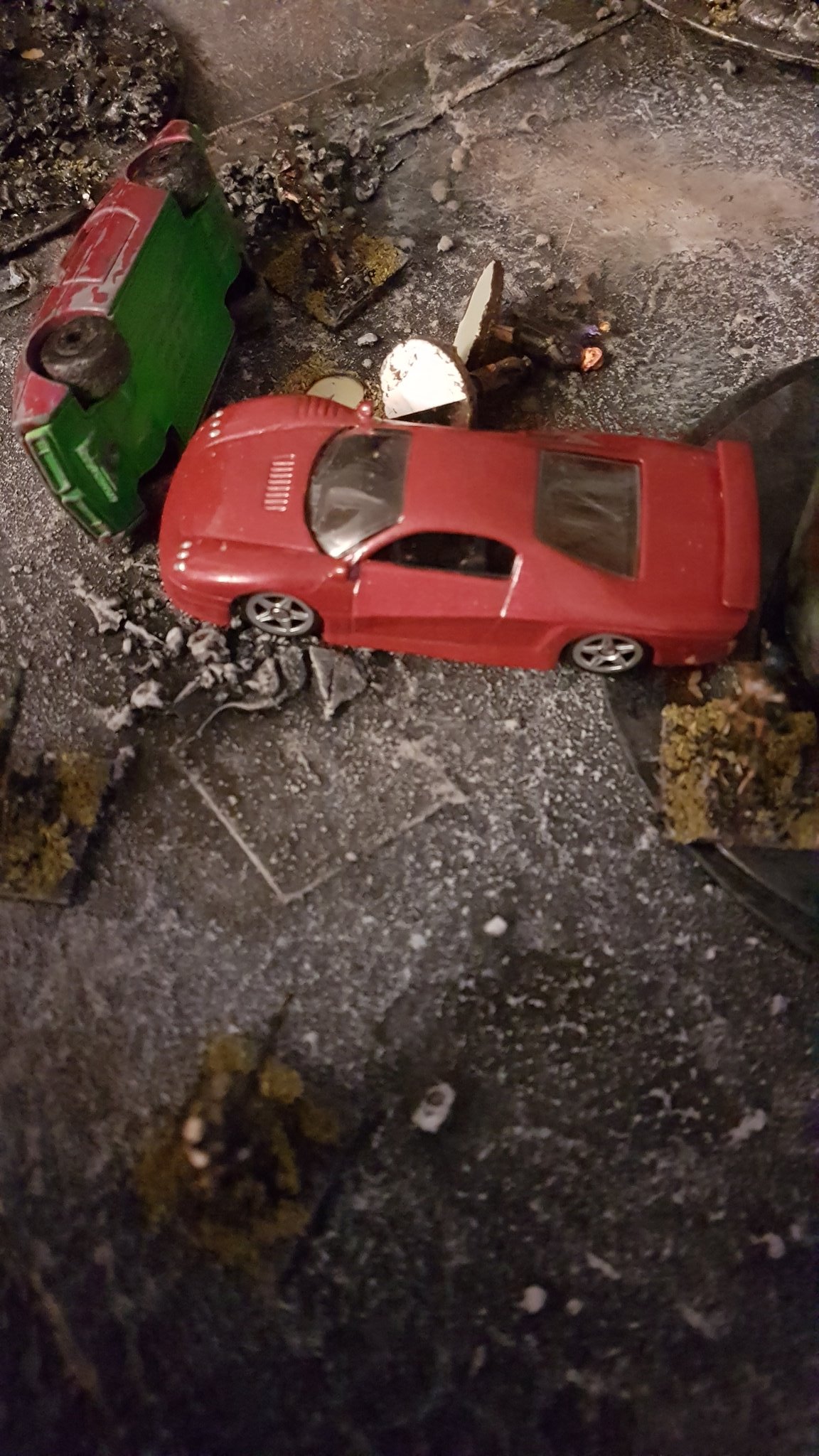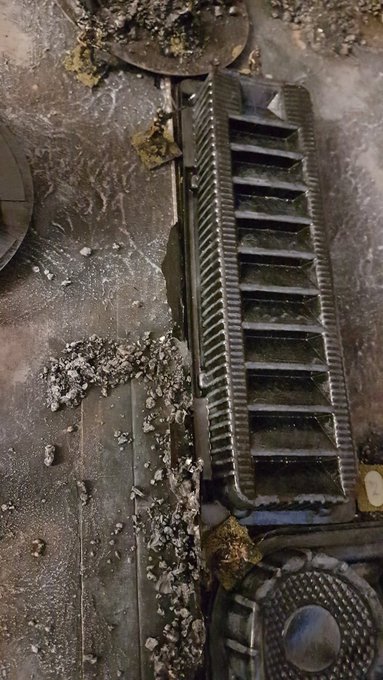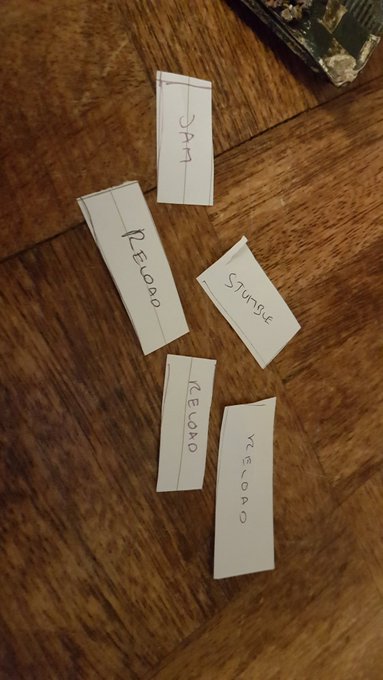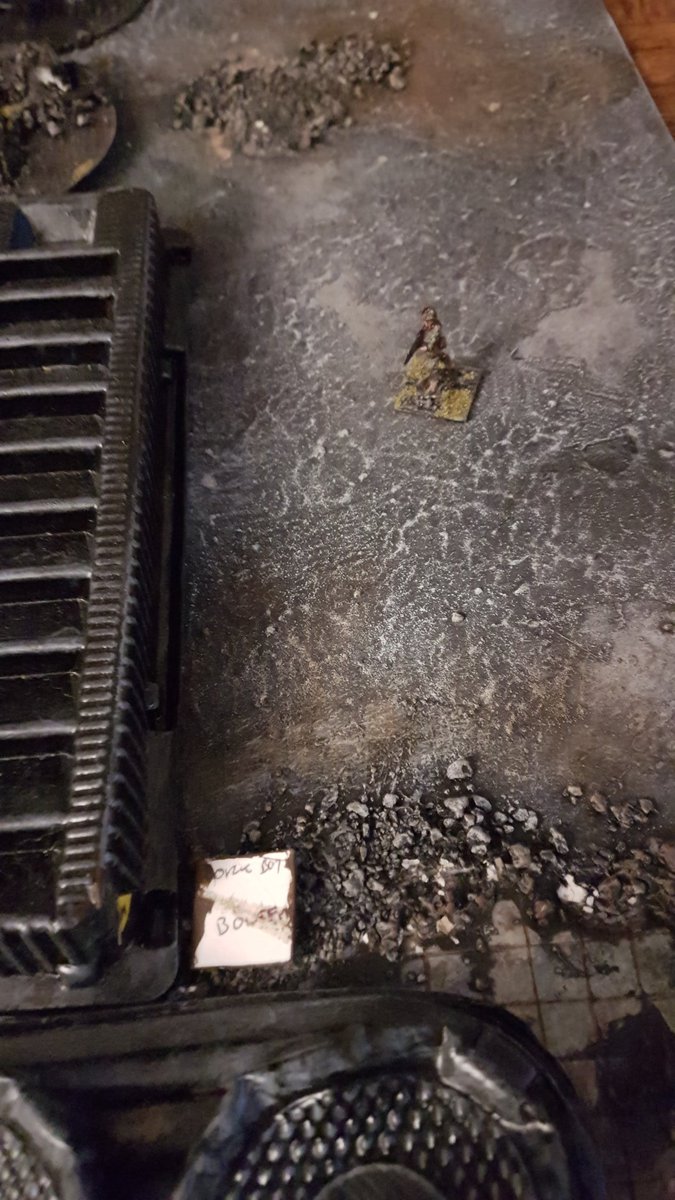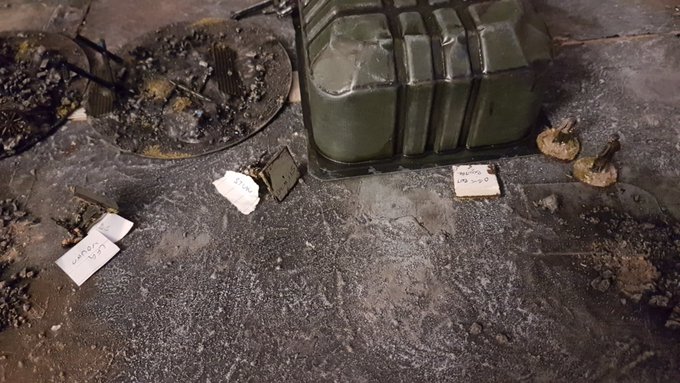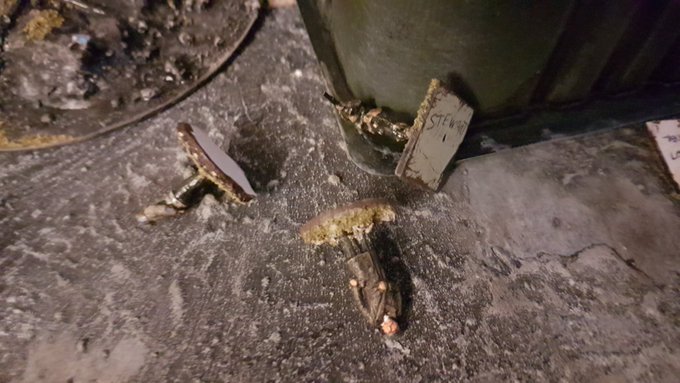 And with that, the game is over! A resounding victory for the Special Forces team, but bear in mind that this is the lowest threat level, and would be an encounter that takes place at the start of a campaign. A fun, and at times pretty tense mission, looking forward to more playtesting on this!
Till next time, stay thrifty (and dry..) out there, see you soon!