Carrying on from our discovery of how you can use old CDs as basing material for scatter terrain, I've been occupied with upcycling ALL of our trees.. this is what lockdowns are good for, folks! But to keep myself sane I decided to vary things a little and create some rocky clusters after checking out an old battle report that GW put online recently. Catching a bit of classic 90s flava and updating it to fit the look of our table – and to be fair, this is a really simple and effective build.
So, as before, take your CDs and put them in a bowl. Boil the kettle, pour the water into the bowl, leave for about ten minutes or so. This will soften the plastic enough that a normal pair of kitchen scissors will be able to cut through it – it's a bit of an art but you'll get the hang of it. I cut random curved lozenge shapes out of it – you don't want to make anything too recognisable as a geometric shape like a circle or oval. It won't look natural, it'll distract the eye and bug you like hell.
Well, it would me.
Anyway, next step was a couple of nicely sized and shaped stones from the garden – I disinfected them (can't be too careful these days), and glued them onto the CD base using a generic "No More Nails" knockoff (something like acrylic caulk or hot glue would probably work just as well). I pressed some cat litter into the excess glue splodges around the big rocks for some extra detail, then stippled home made texture paste (PVA, filler powder, sand, water and black paint) onto the "ground" of the piece (not the rocks themselves though).
After all that, the whole thing got primed with cheap black spray paint and the "ground" areas got a drybrush with burnt umber, brown and then a final drybrush with bone craft paints. I painted the rocks with Granite Dust house paint from a tester pot I got a few years back: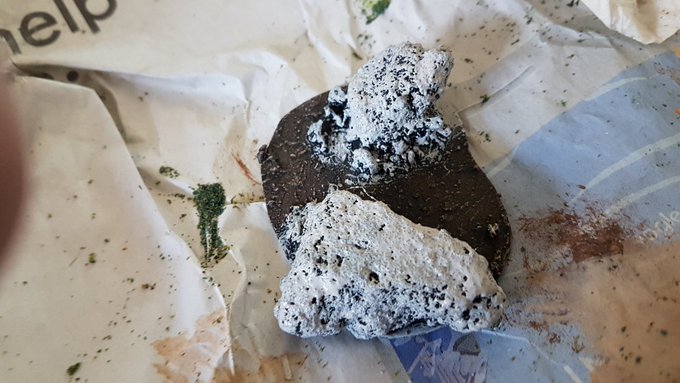 Next up – leopard spotting! This involves daubing on first a yellow wash: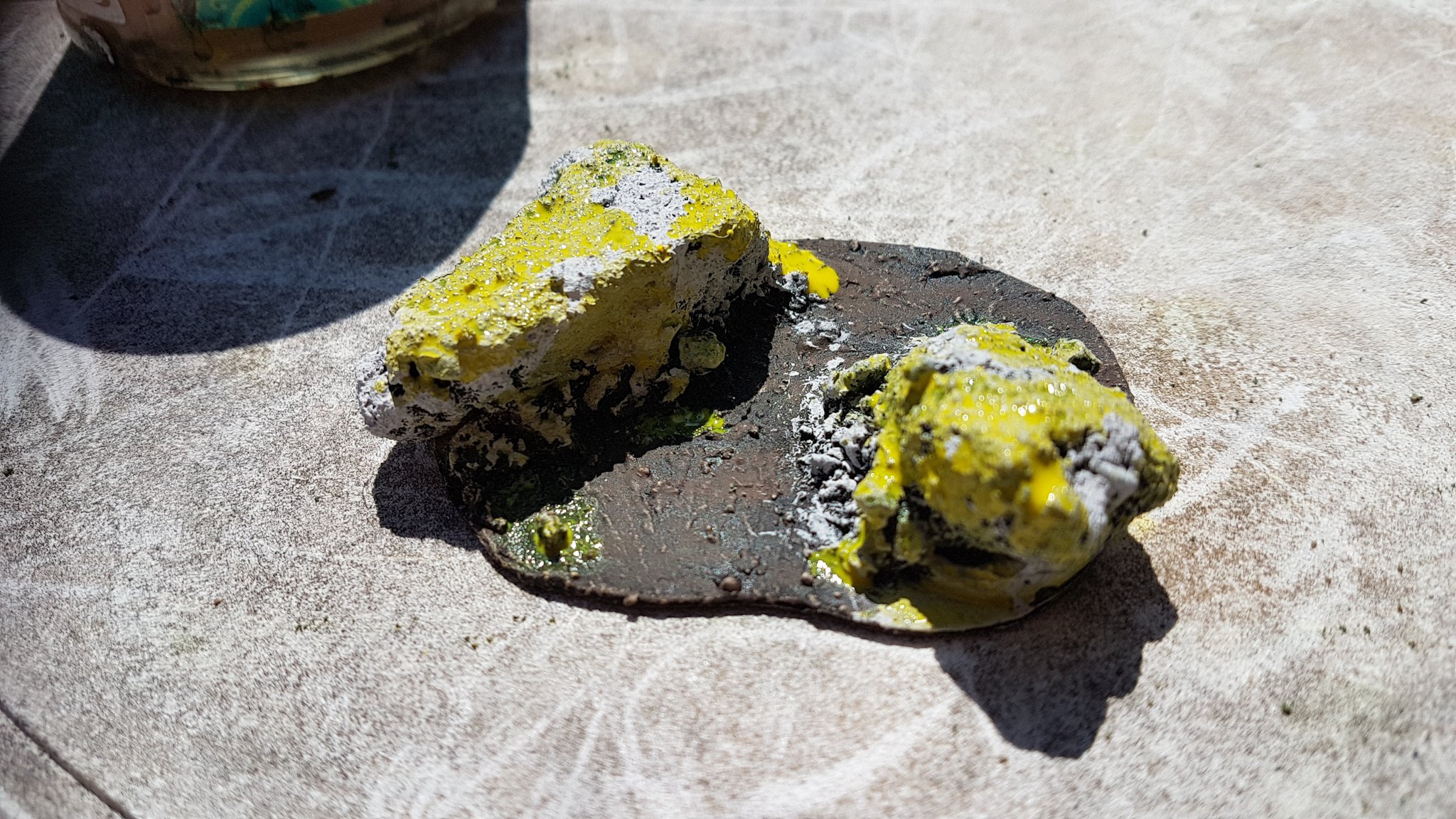 Followed by a brown wash: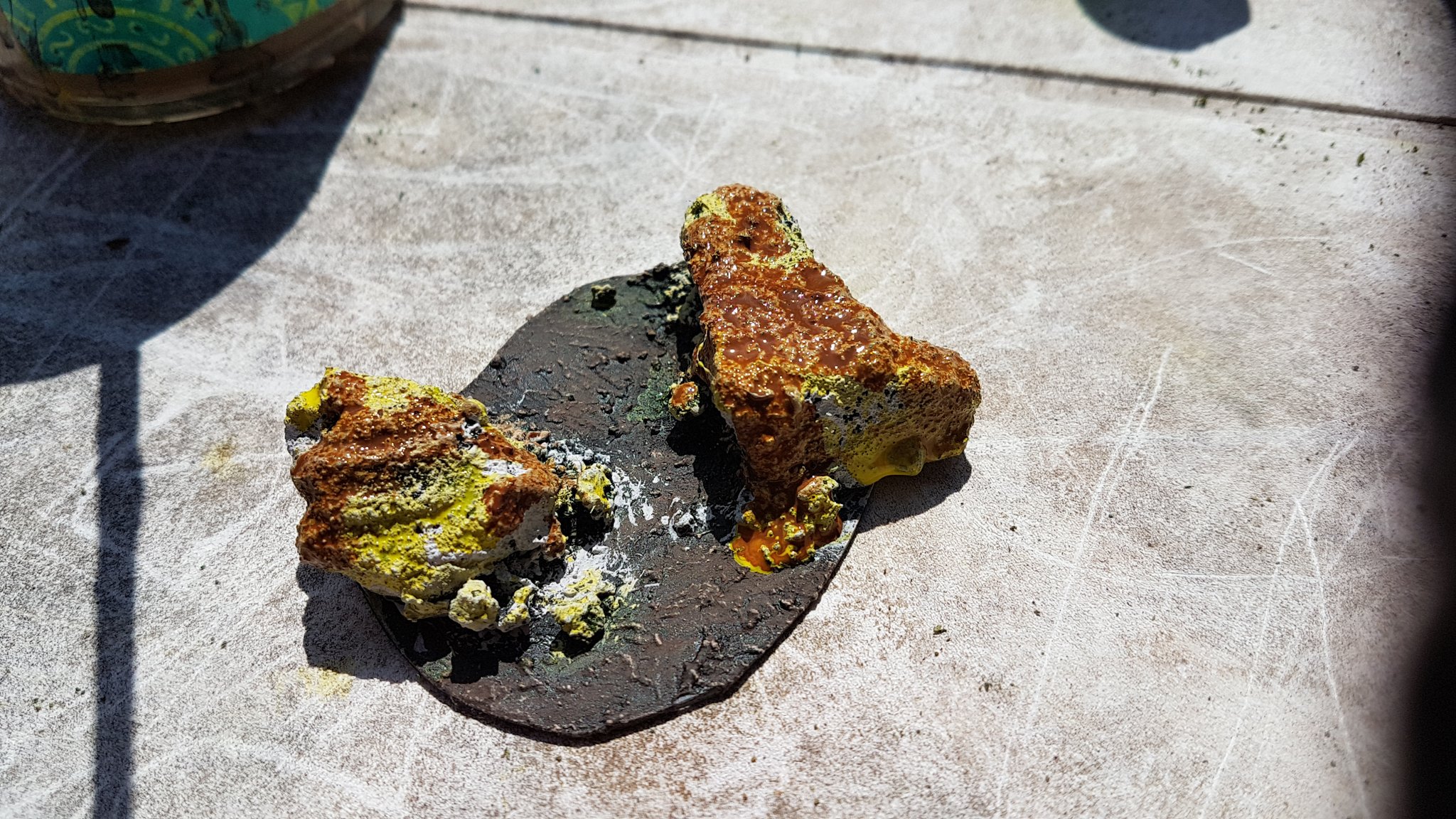 Followed by a black wash: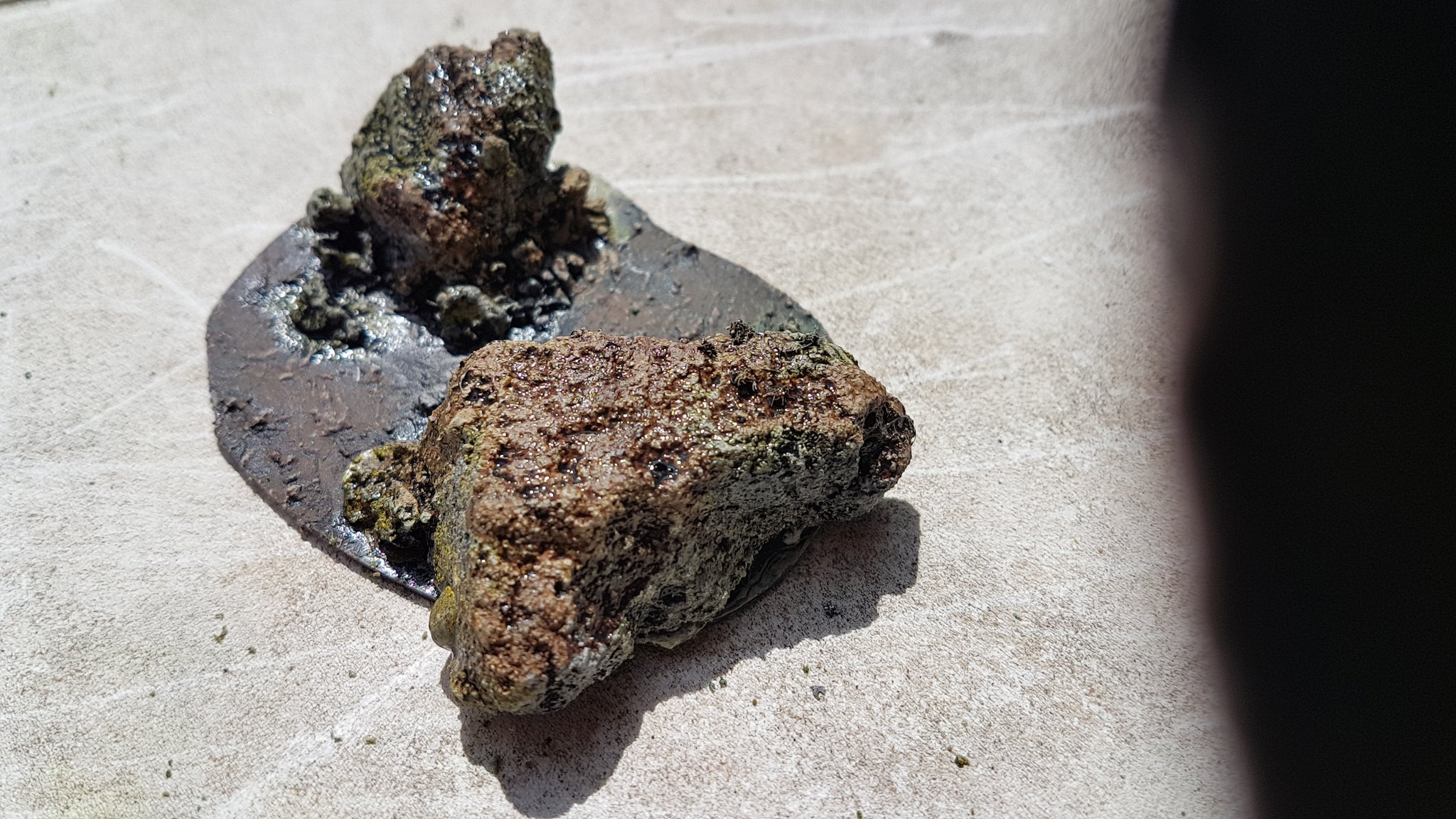 And then a bone drybrush to bring everything together: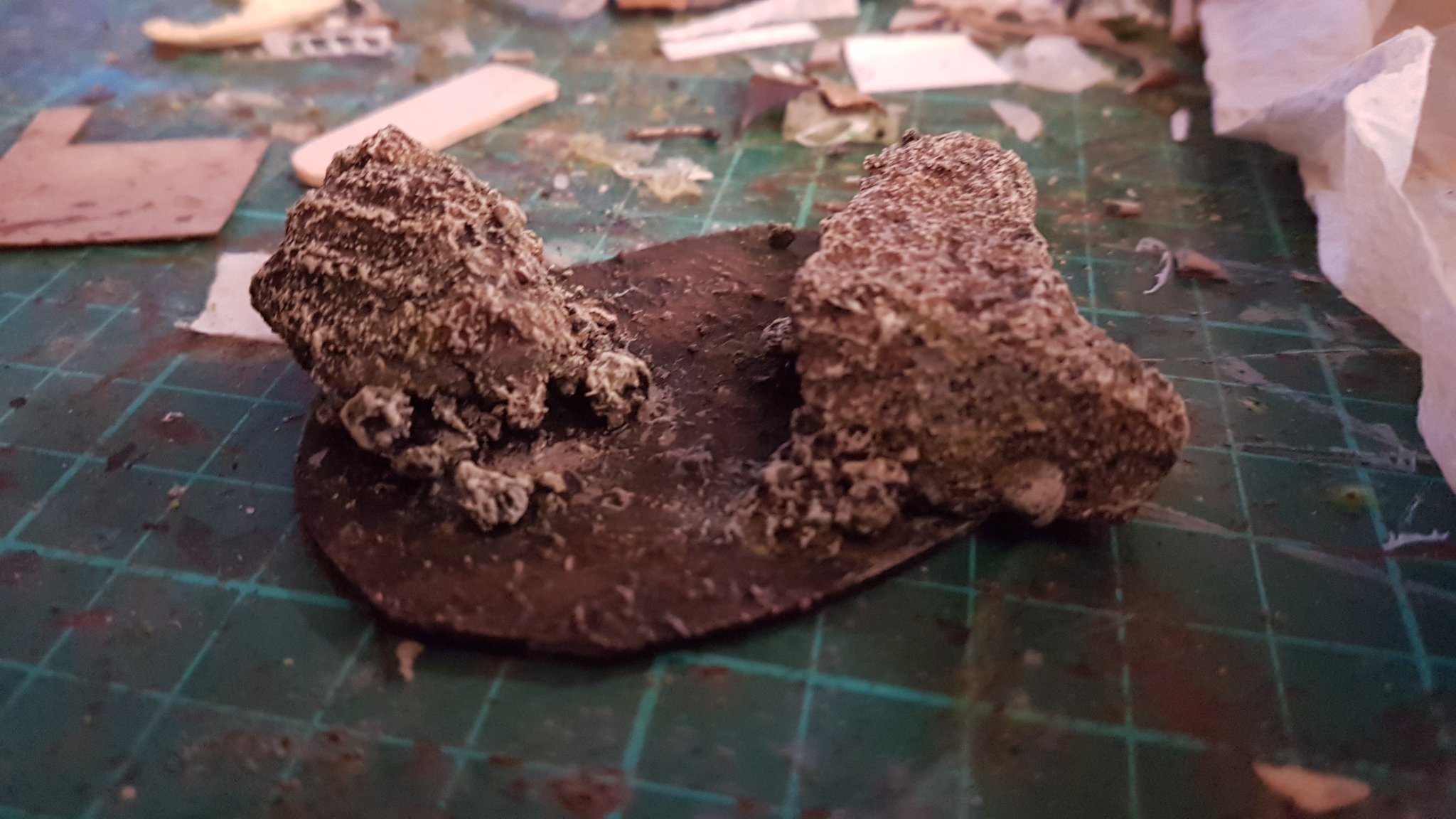 Finally, flock! We're both sworn adherents of Mel The Terrain Tutor's 3 tone flocking technique, with the addition of Jarvis JTF 1 as a cover tone and Garage Floor Dust (TM) drizzled on as a final touch. Then it was out to the shed for sealing – two coats of PVA thinned 10 parts water to 1 art glue (or thereabouts).
And finally, pics of the finished article in situ!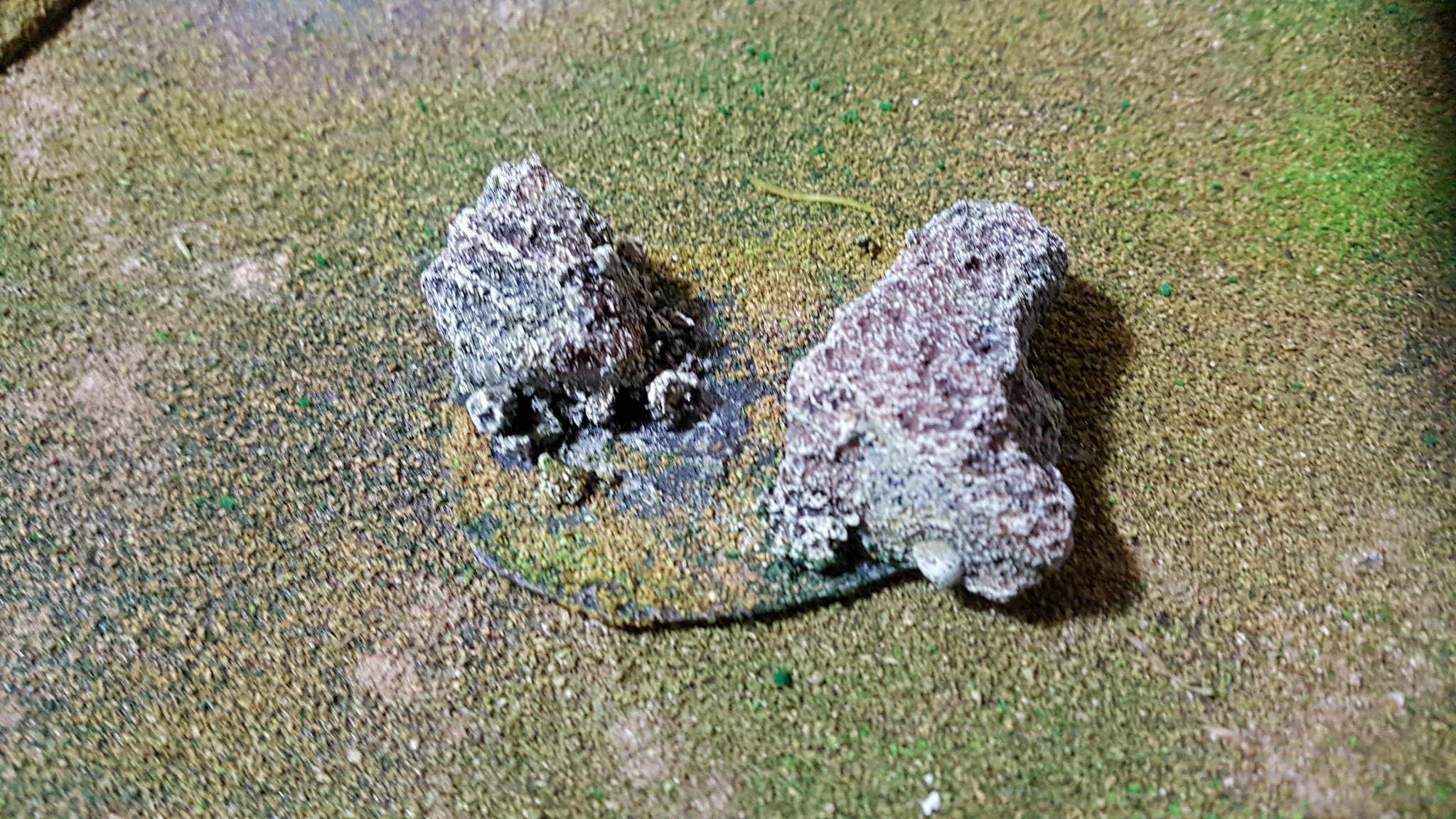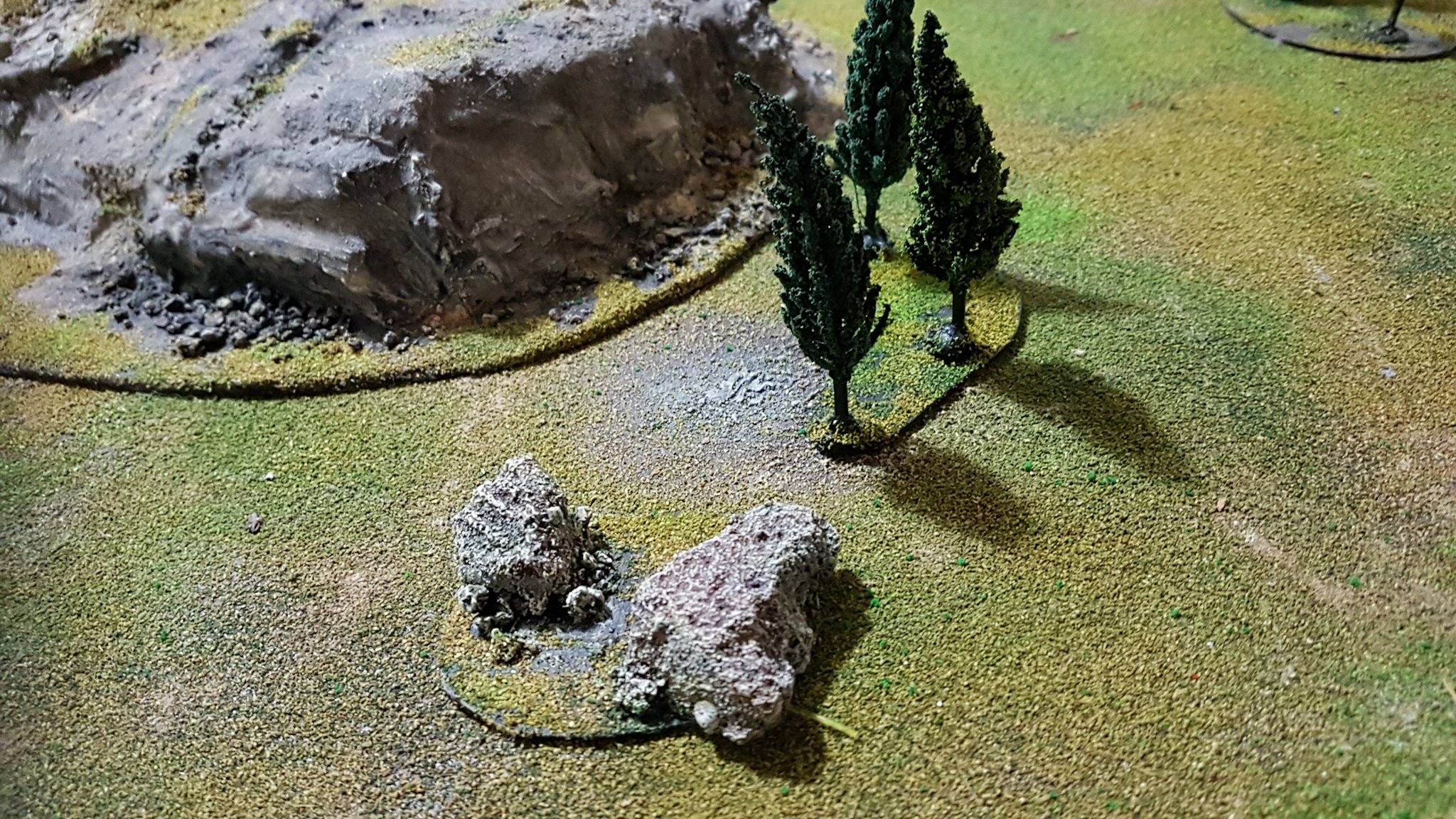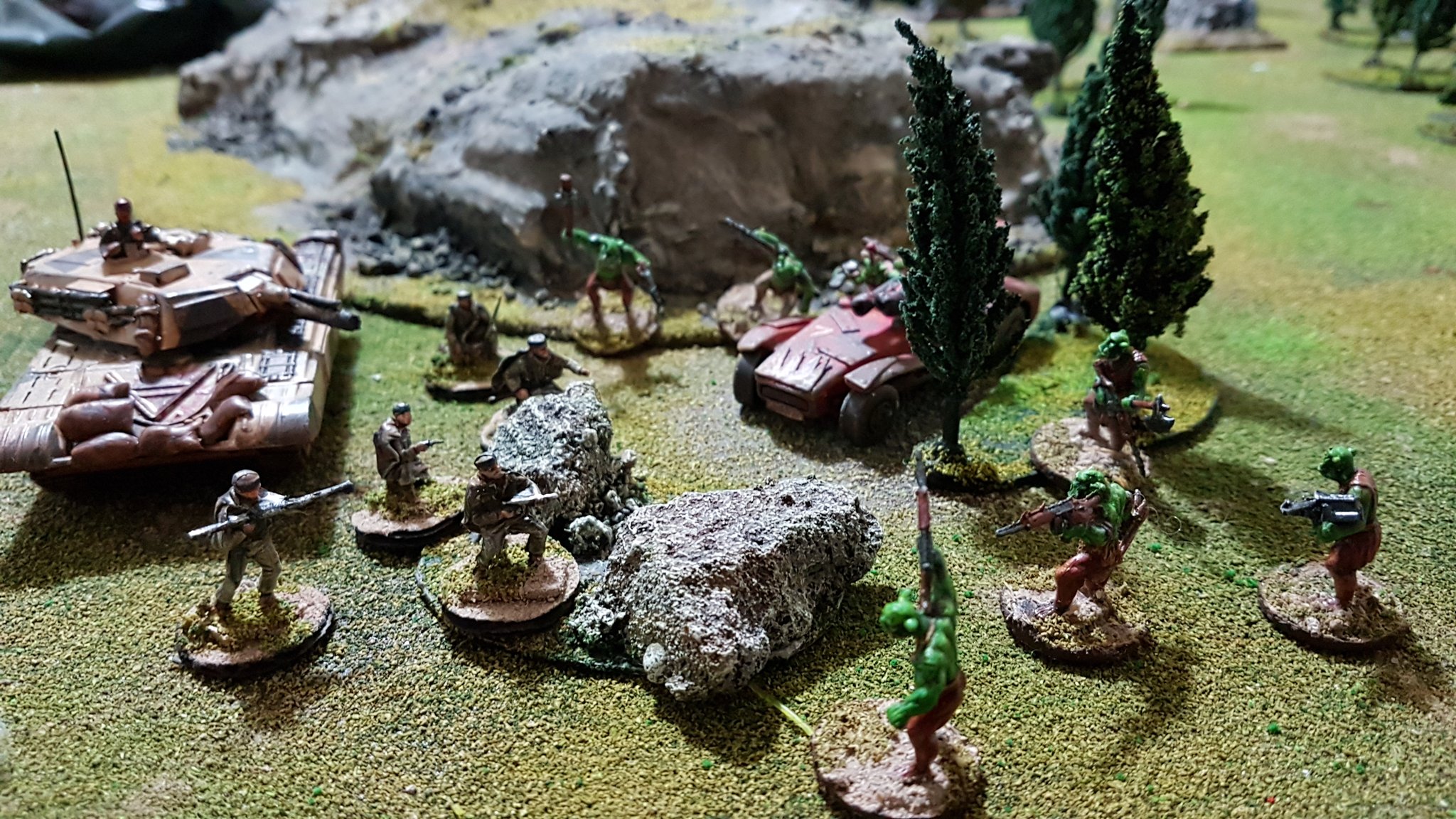 And there we go folks, a nice quick, cheap, easy build! I've got five more stands of trees to do so I'll be banging out some more rocks to help keep myself sane during the build process… at the very least, when this lockdown lifts we'll have a VERY pretty to scuffle over…
Till next time, stay safe, stay thrifty, someday soon this will all be a memory…