The bridged was wreathed in darkness. The faces of the crew and officers frozen, eerily distorted in masks of terror as the vast Gothic class battleship was buffeted like a toy by the extradimensional forces beyond the flickering Gellar field.
With a deafening silence, the ship exploded beck into realspace and the bridge erupted with warning klaxons, sparking consoles and the raised voices of hundreds of terrified bridge crew. The captain fought in vain to get his voice heard before reaching for his laspistol and shooting the nearest panicking crewman in the face.
Immediately, the hubbub subsided.
Better.
"Report!" bellowed the captain. "First Officer Volodsky."
The XO shivered involuntarily. "My Captain, it would appear that we have been knocked off course by unexpected Warp activity. Navigator DeSalle has suffered a mental collapse due to whatever malevolent force caused our diversion."
"Damage?"
"Largely cosmetic, it would seem, some limited damage to manoeuvring thrusters and life support but secondaries coming on line now. No hull breach."
"The Gellar field generator?"
"It would seem to be suffering a minor intermittent fault, my Captain. I shall despatch tech priests to investigate"
The Captain grunted. "Very good. Now, our next concern is where we are – and what of the Agamemnon?"
"My Captain, she was information with us and auspex indicates she translated close by. Communications should be re-established in moments. As to our location-"
"Contact!" shouted a crewman, peering intensely at his scope. "Long range auspex reports two contacts, definitely not Imperial. Energy signature matches no known human ship, our auspex returns are distorted."
Captain Fong drew a short breath. Auspex distortion was too sophisticated for orks, and the lack of warp shadow ruled out Tyranids. The Tau had a crude version of this technology, but the main suspects had to be eldar. This could be a friendly encounter – or deadly.
"Agamemnon on vox, Captain, they have detected a missile launch!"
"Confirmed, Captain, the second vessel has also launched!"
So, the Eldar had made the decision for him.
"Battle stations! All hands brace for impact! Power to shields and weaponry! AVE IMPERATOR!"
Welcome to the brave new world of remote gaming! With COVID still wreaking havoc left right and centre, it's pretty clear that despite the heroic efforts of the NHS vaccination program (something like 200 jabs per minute, last time I checked), lockdown isn't lifting any time soon. Now, we have tried playing conventional games like 40k, Apocalypse Earth and so on remotely before but we've really not been that successful as the freeform movement makes it difficult to interpret exactly where you're supposed to move units too ("No, left a bit, behind that tree.. no not that one – my left.. no, the other left… " for twenty minutes to move one bloody squad, Dan X-D ), plus "model's eye view" doesn't translate too well ("Can I shoot that guy? No, next to him…. no, the other side… no, the guy in front of him" "That's a bush").. so in order to maintain our mutual sanity, we both decided something more of a boardgame nature was probably a better idea.
Continuing our love affair with 1991 and the bold primary colours of the grimly dark far future, and thanks to this awesome website full of retro gaming goodness, we followed the trail taking us back to the precursor of Battlefleet Gothic, the short lived Space Fleet. In fact, White Dwarf 139, Dan's first ever issue and the inspiration for his retro 40k Blood Angels, contained a slew of rules to expand on the basic boxed game. With a bit of research (thank you Snipe & Wib at Codex Compliant), we figured out what you needed, built a board and some spaceships, cut out the endearing Helm Computers, and after a few practice games over Zoom with beers on hand to figure out exactly what we were doing, we were ready to give you guys a proper battle!
In this scenario it's a straight up fight between two Imperial Gothic Battleships (mine – "Ajax" and "Agamemnon") and the two Eldar Wraithships (Dan's – "Mikael Khaine", "Khainenabel") as the Imperials have unwittingly strayed into what the Eldar view as their territory. Of course, all the Milky Way Galaxy are belong to the Holy God Emperor, and so battle was duly joined.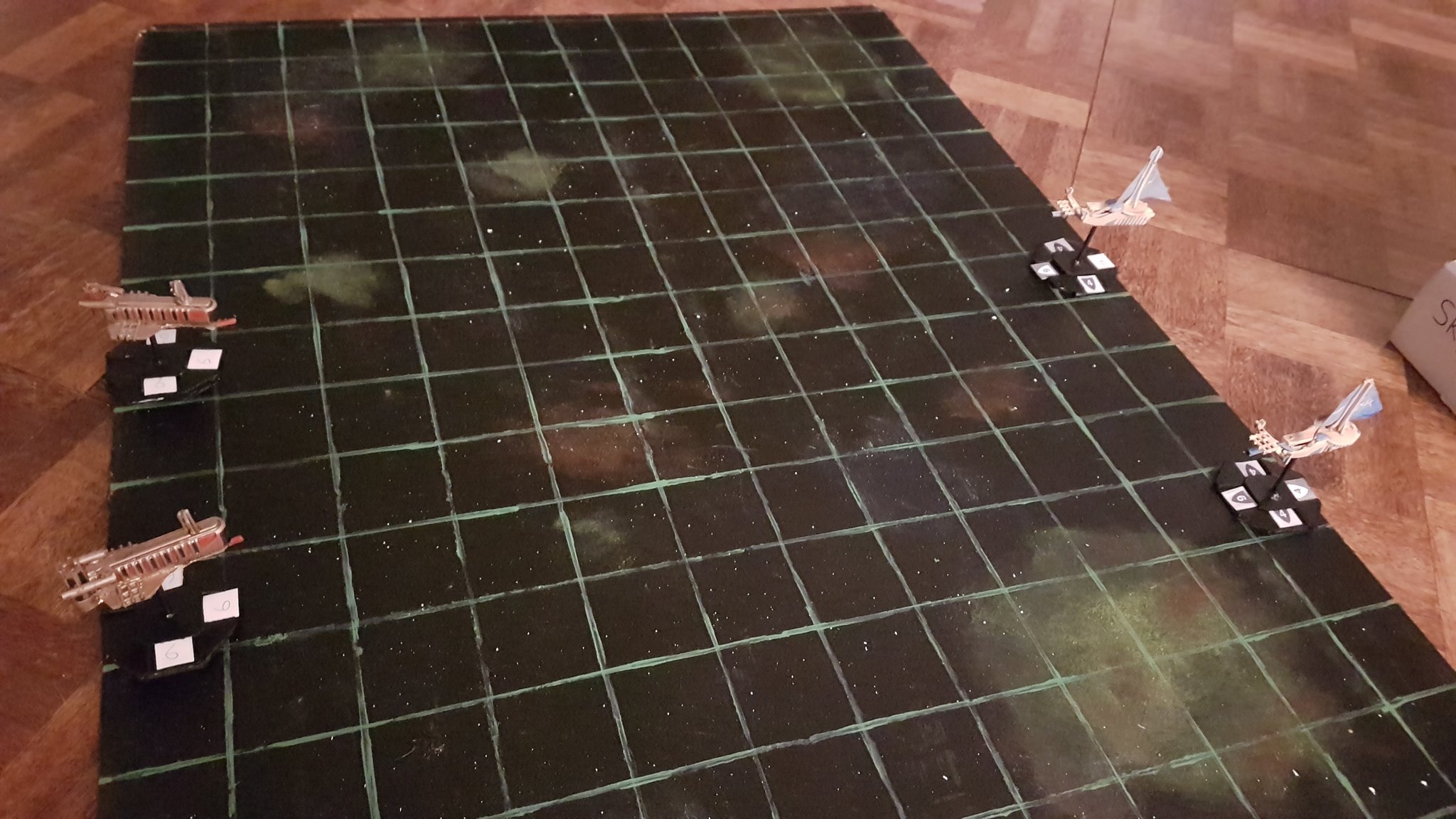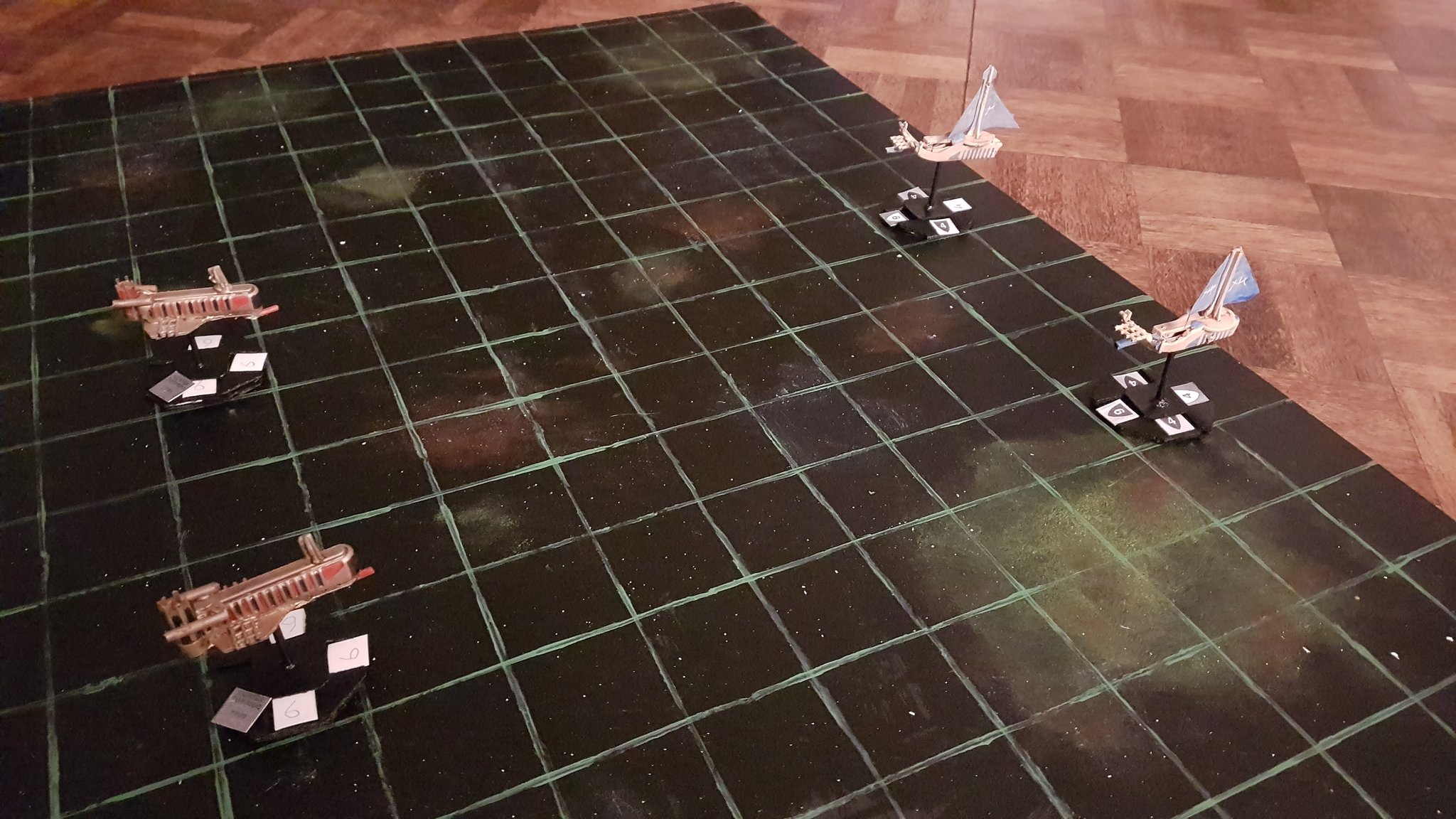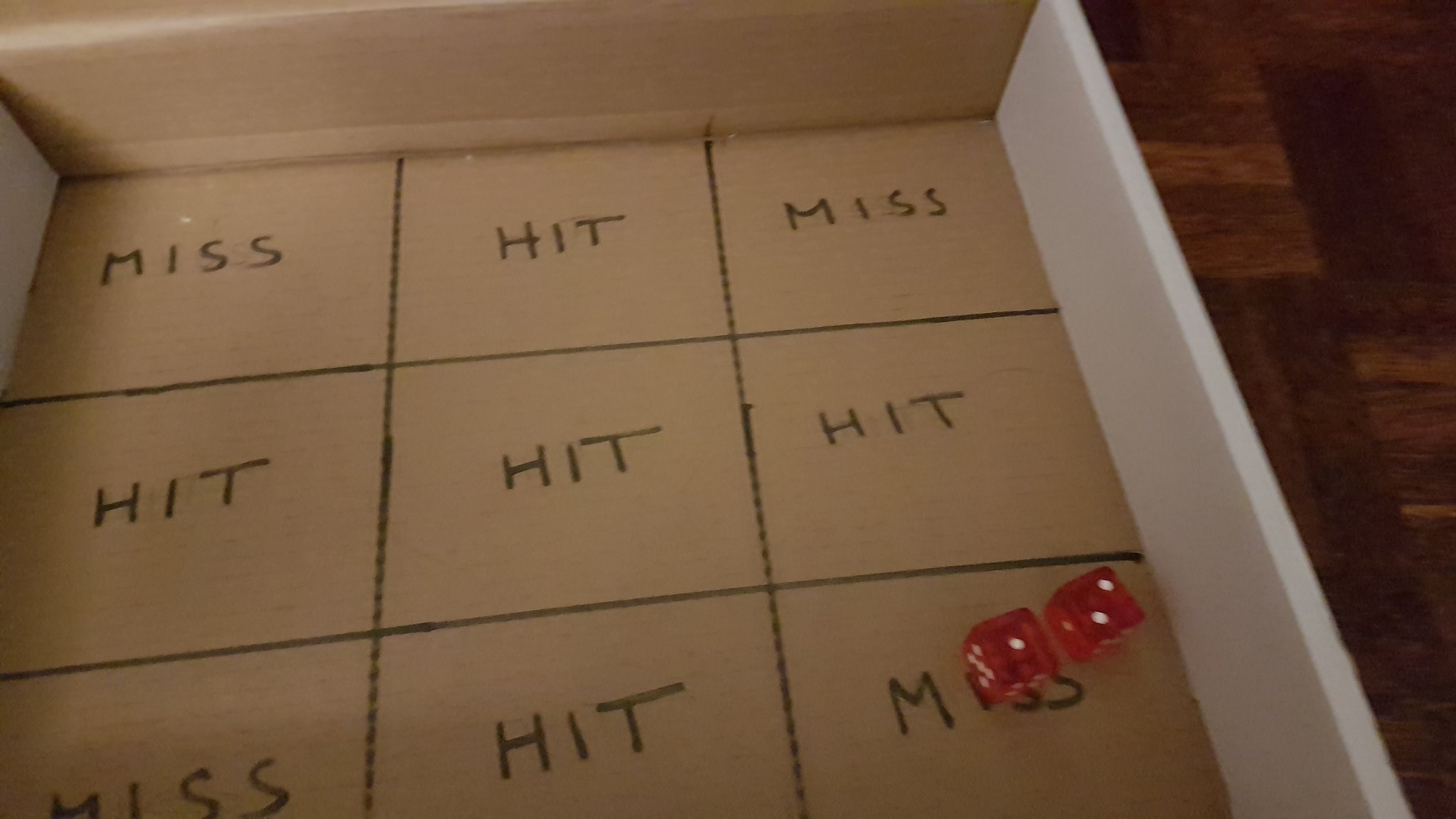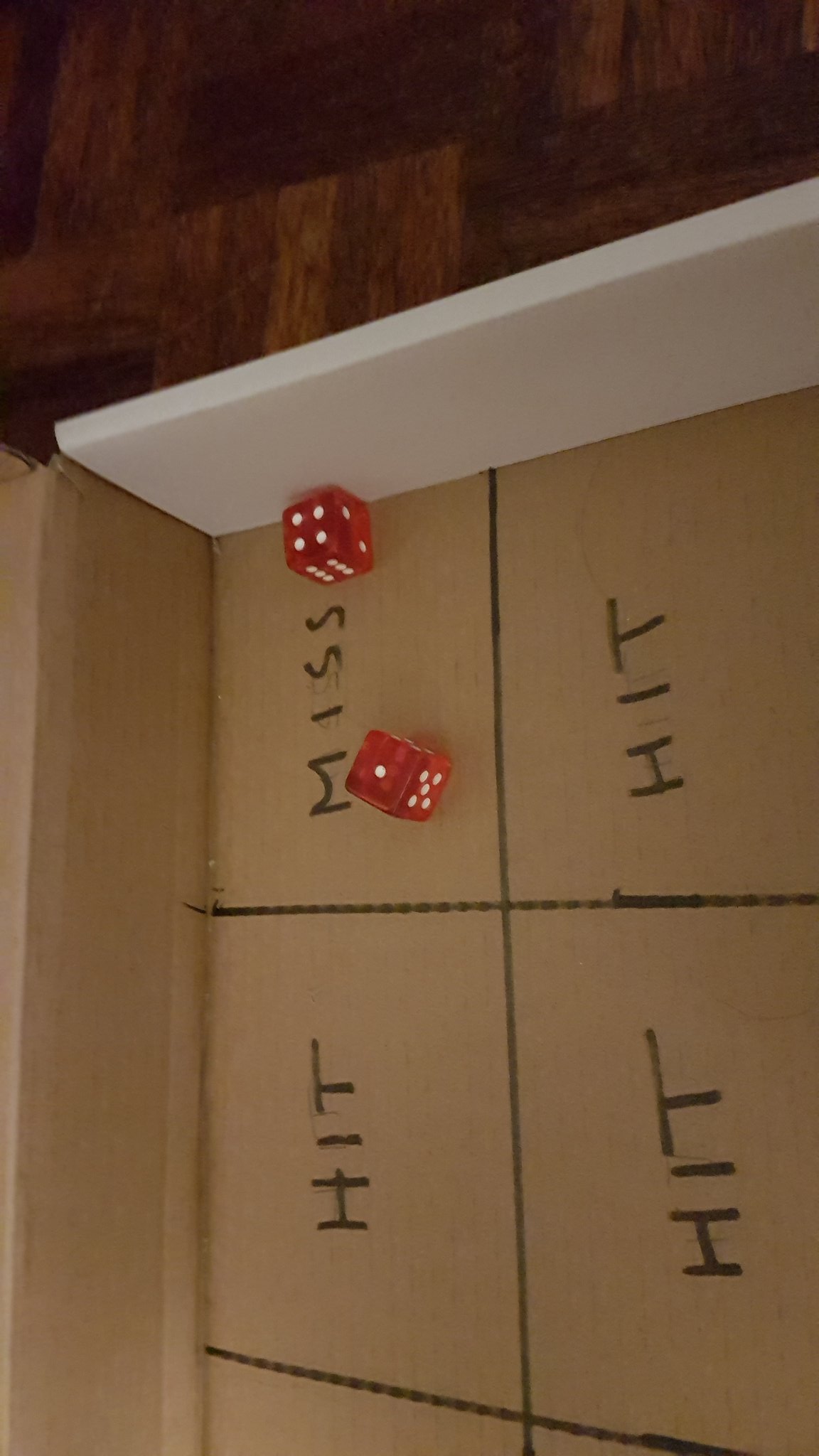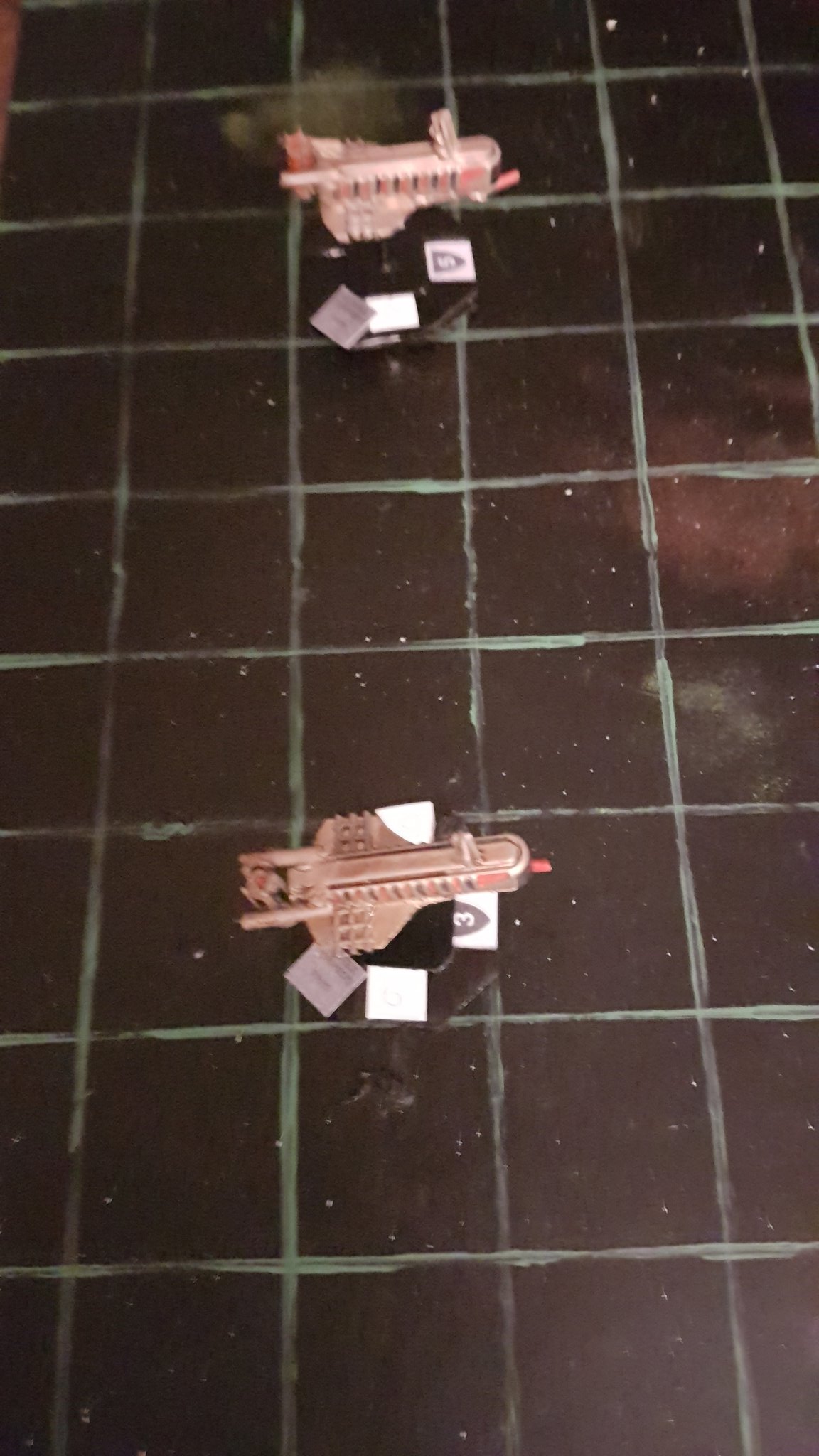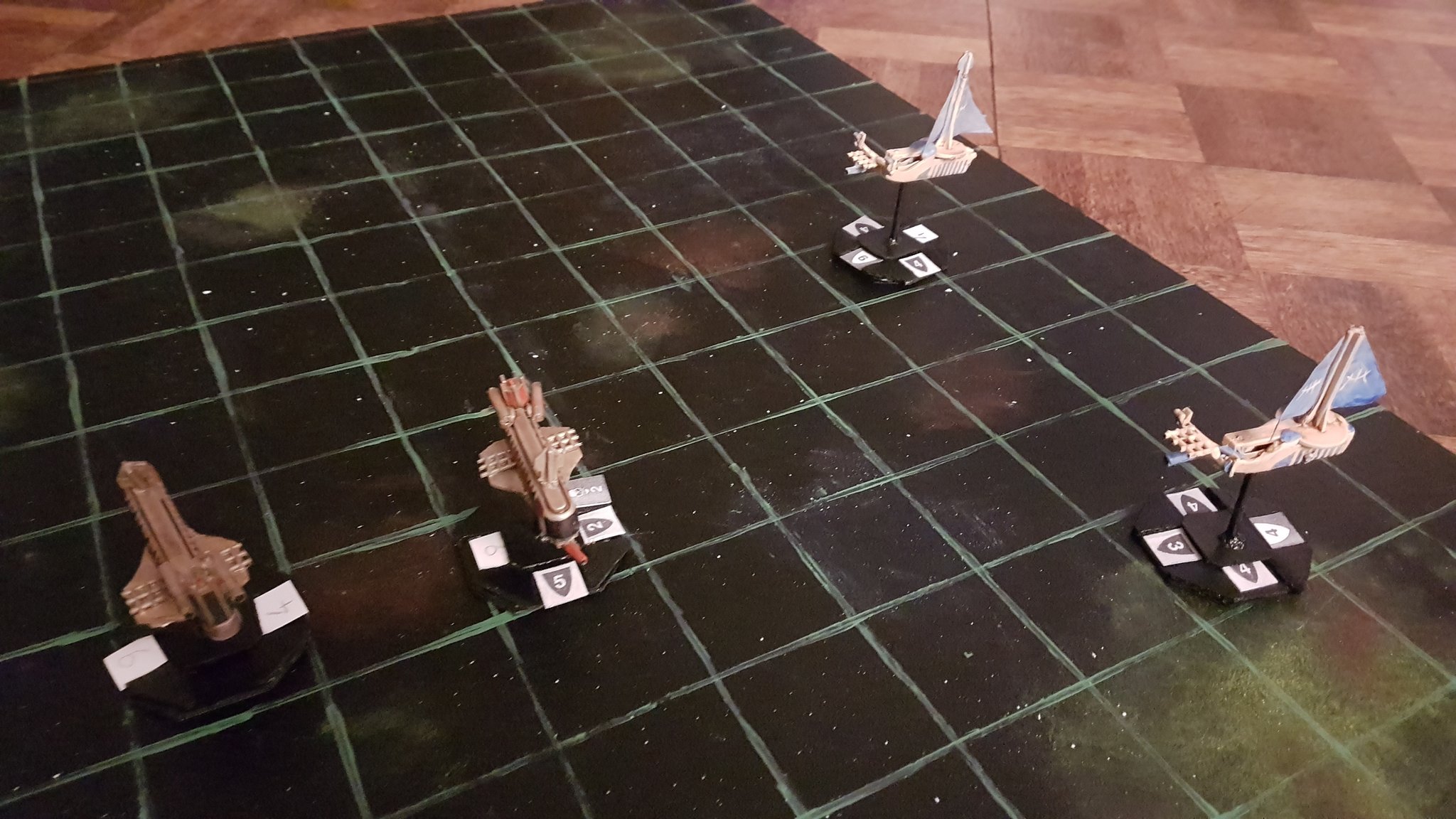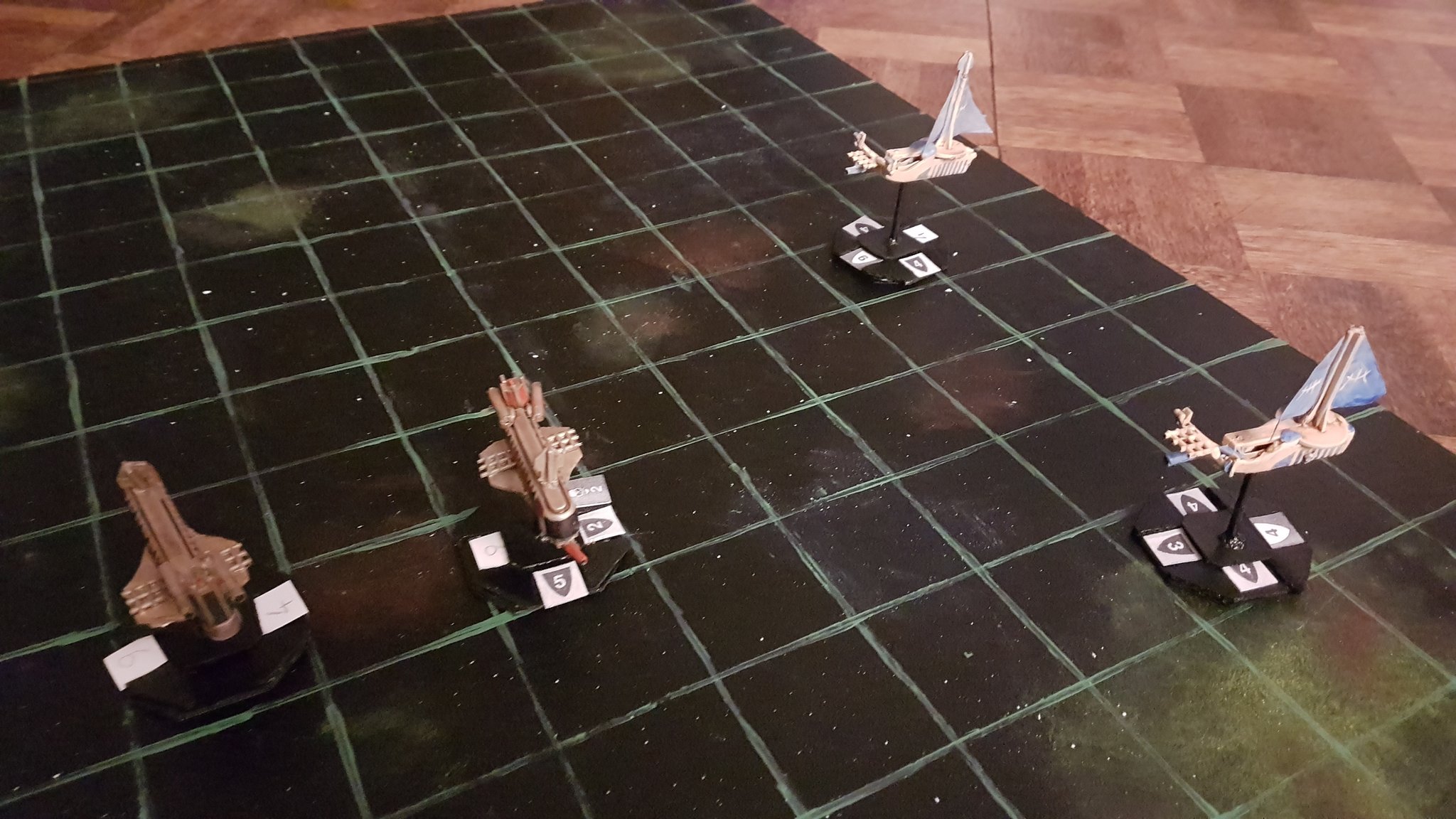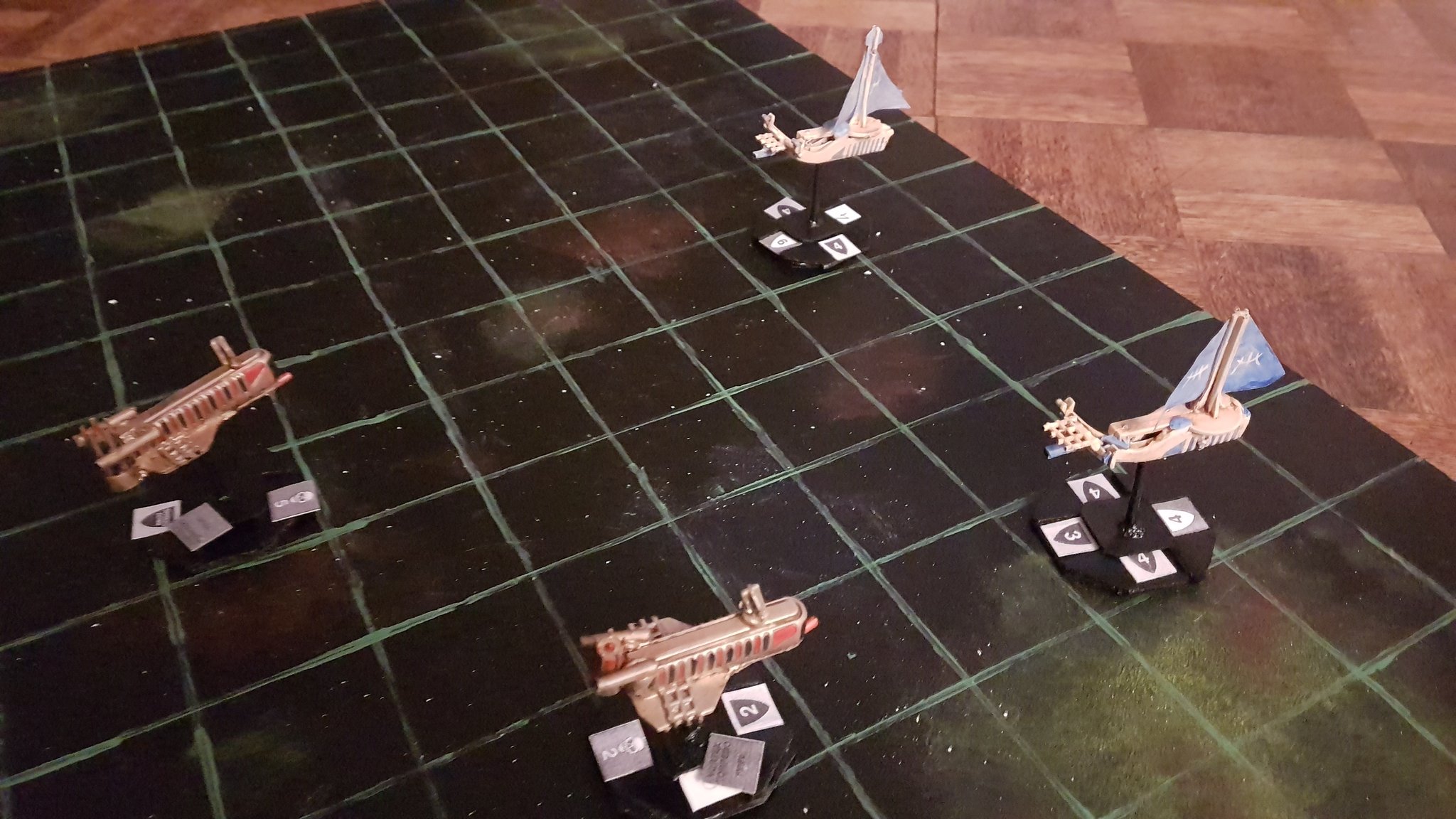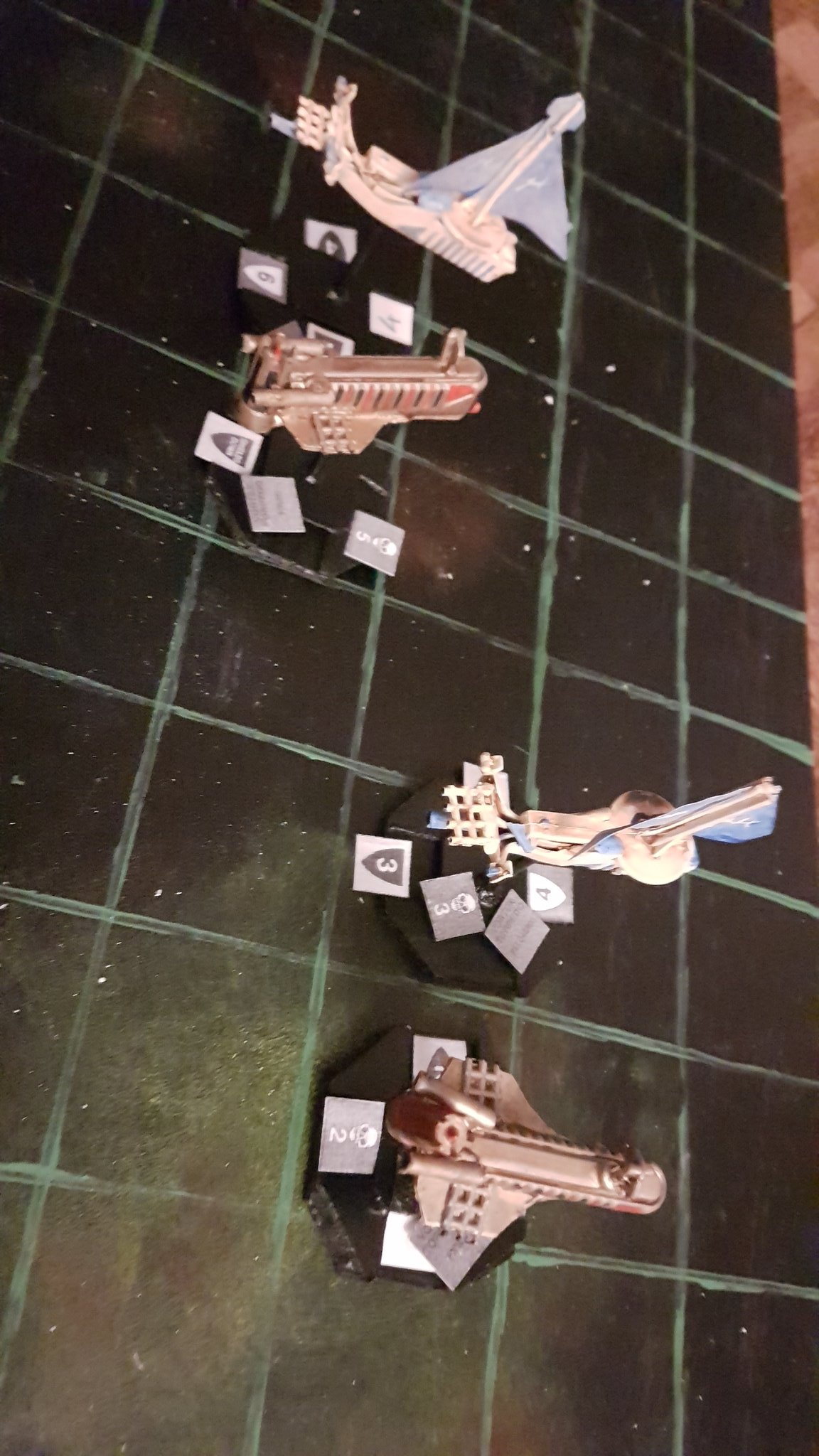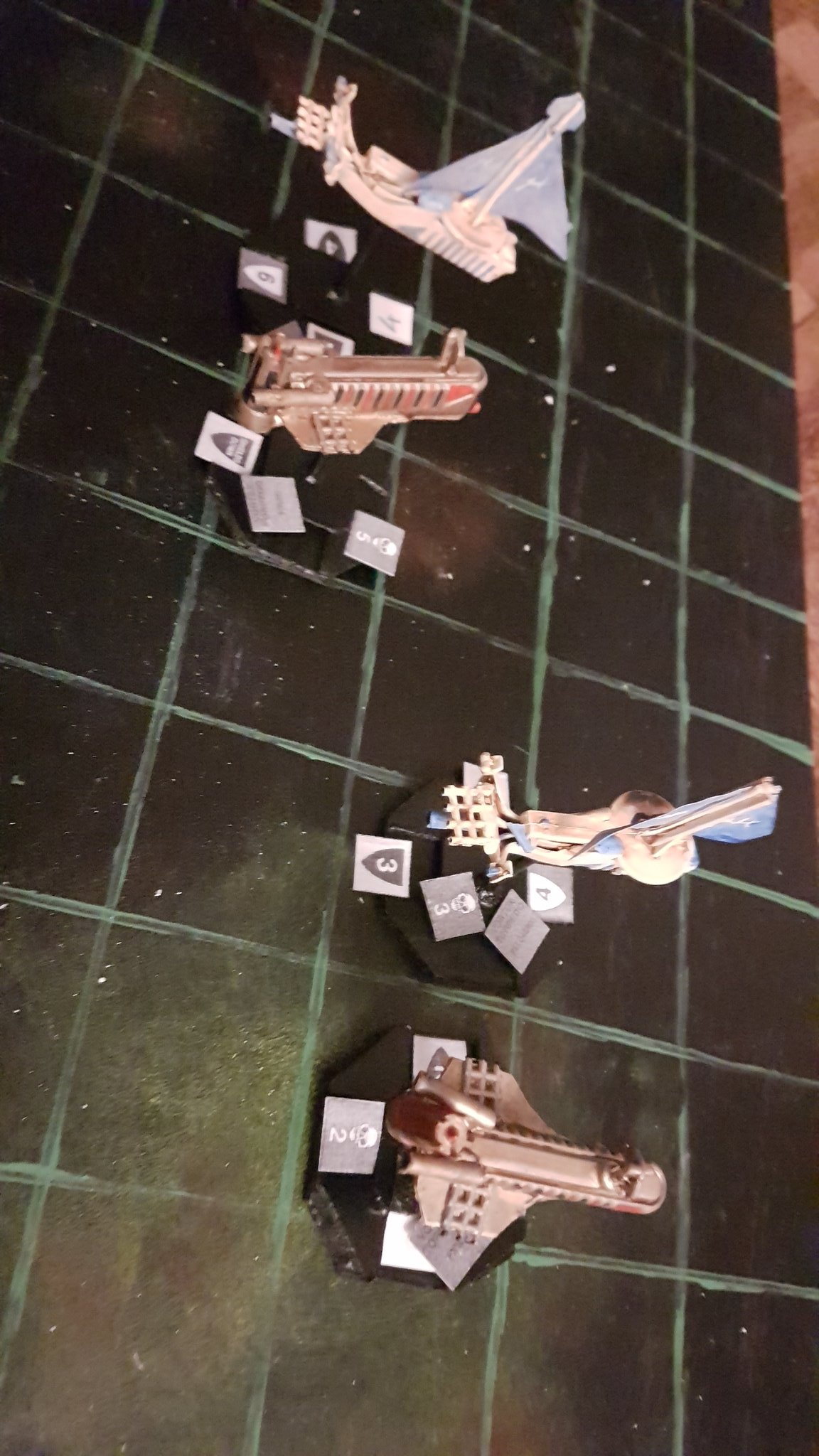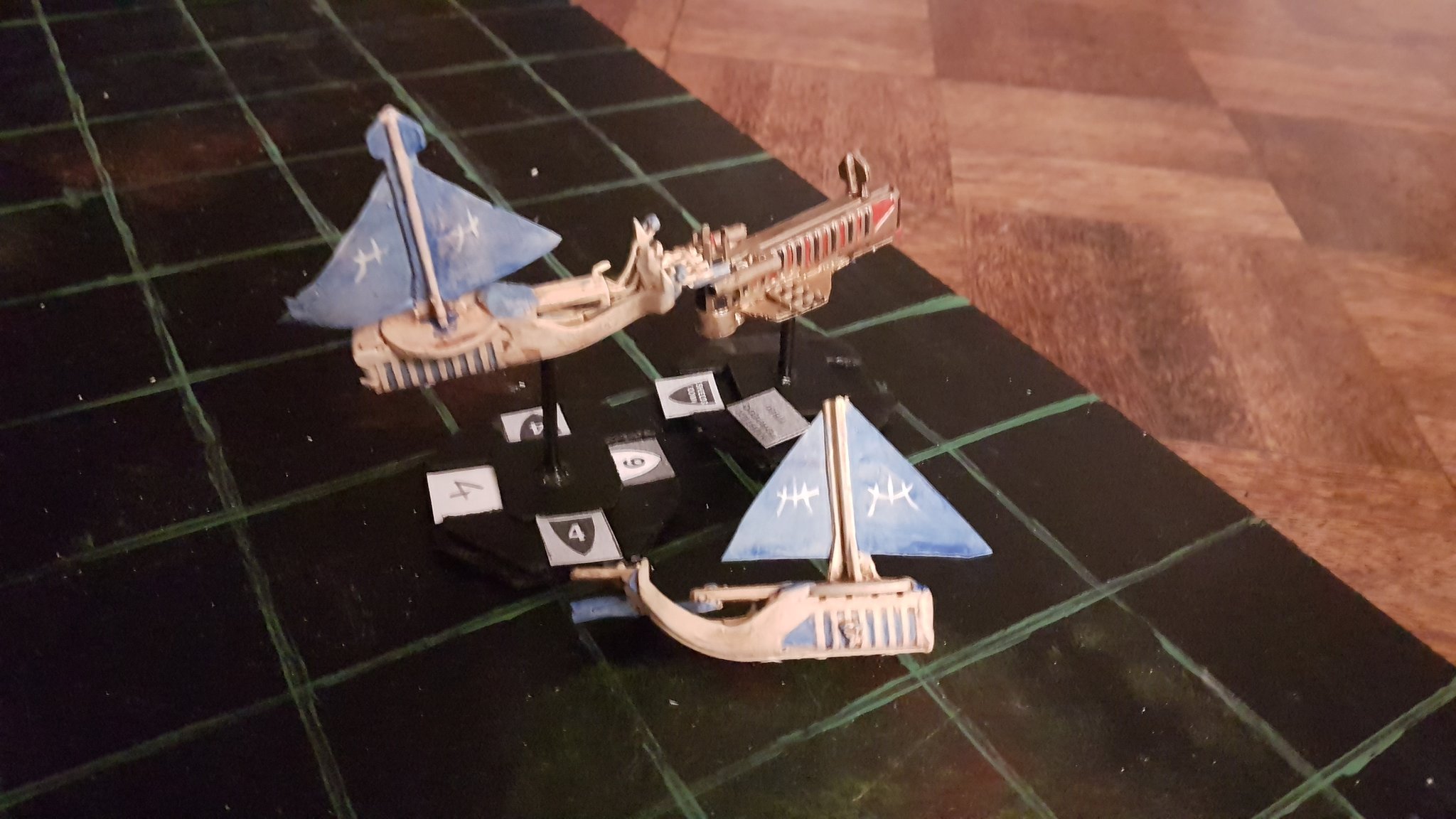 It was at this point we called the game – Dan had a still largely functional Wraithship (with a slightly more sensible name) whereas I had a limping, listing Agamemnon with no shields left and a mere one damage point left. I felt at this point the interests of the Imperial Navy were best served by getting my warship to safety for repairs, and Dan agreed to let me go while searching for survivors from the Mikaelkhaine wreck! Result – solid Eldar victory, well done Dan 🙂
All in all a fun game, and well suited to remote gaming – I can already see how we might expand things… bigger board, add in some of the different spacecraft GW did rules for, plus the Tyranids who apparently play completely differently to the other factions….
Of course, as is often the case with GW, the Imperials got the vast majority of the support – different ships, rules etc.. but thankfully in the 41st millenium it's not difficult to envisage a scenario where two loyalist sectors wind up fighting each other… so look out for more Space Fleet, and maybe we can even cook up some sort of Spacefleet/ Epic/ 40k mega campaign once we're all free again? Here's hoping….
Stay safe, sane and thrifty, we'll see you again soon!