After taking what seemed like a decade to finish the last Devastator squad for my retro Blood Angels project, I fancied a quick fix – get a project done, get the dopamine high and then move on to the next. So, the obvious thing was a big block of 30 Orcs (Caesar Miniatures 1/72 Fantasy Orcs), right?
Well, yeah. I mean I bought these things on a whim, for a steal, and almost forgotten about them over the last couple of months. But now – well, my fellow Brits, we have something to look forward to.. freedom by June 21st! Assuming COVID cooperates… That said, my other half is NHS and I can definitely say that her morale has been improving greatly over the past couple of weeks, which I'm taking as a good sign. I think it's safe to say that one way or another we'll be getting some games in come the summer.
So with that in mind, let's get these greenskins together!
Here are the meat and potatoes of the army, a big block of 30 Orcs arranged 6×5 on 20mm cardboard bases, with their own movement tray. Primed white, Goblin Green for the skin washed with Army Painter Green Tone. Reds were Vallejo Hot Orange washed with red ink, and then the whole lot got a yellow drybrush. The browns were craft bone and Vallejo Filthy Brown and Vallejo Mithril Silver for the metallics which then all got a wash with Vallejo Smokey Ink.
I painted the bases dark chocolate brown, then gave them a coat of PVA and dunked them in sand, an extra coat and then flock (Jarvis medium green) and repainted the edges with chocolate again.
So that was the how, these are the results: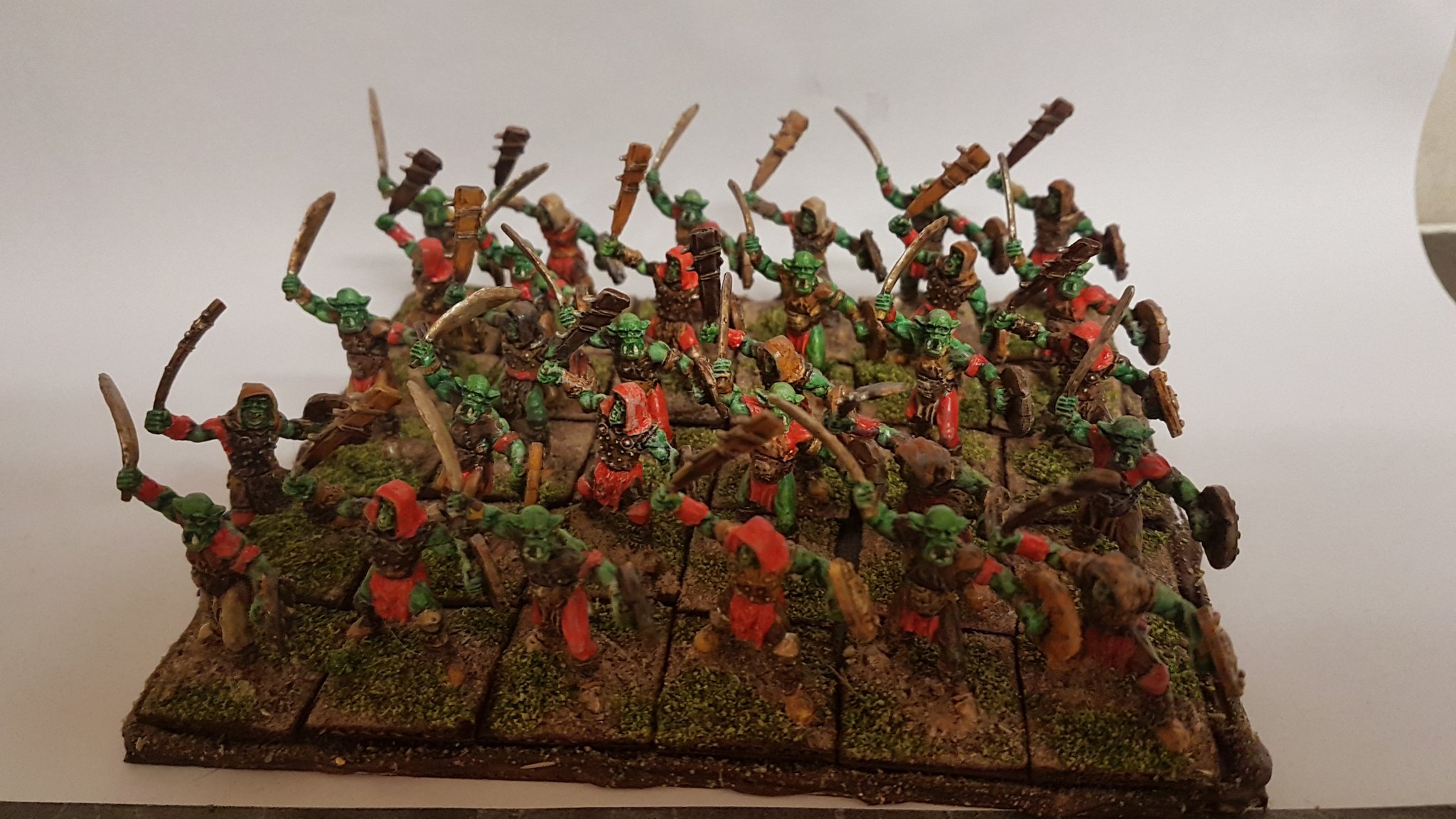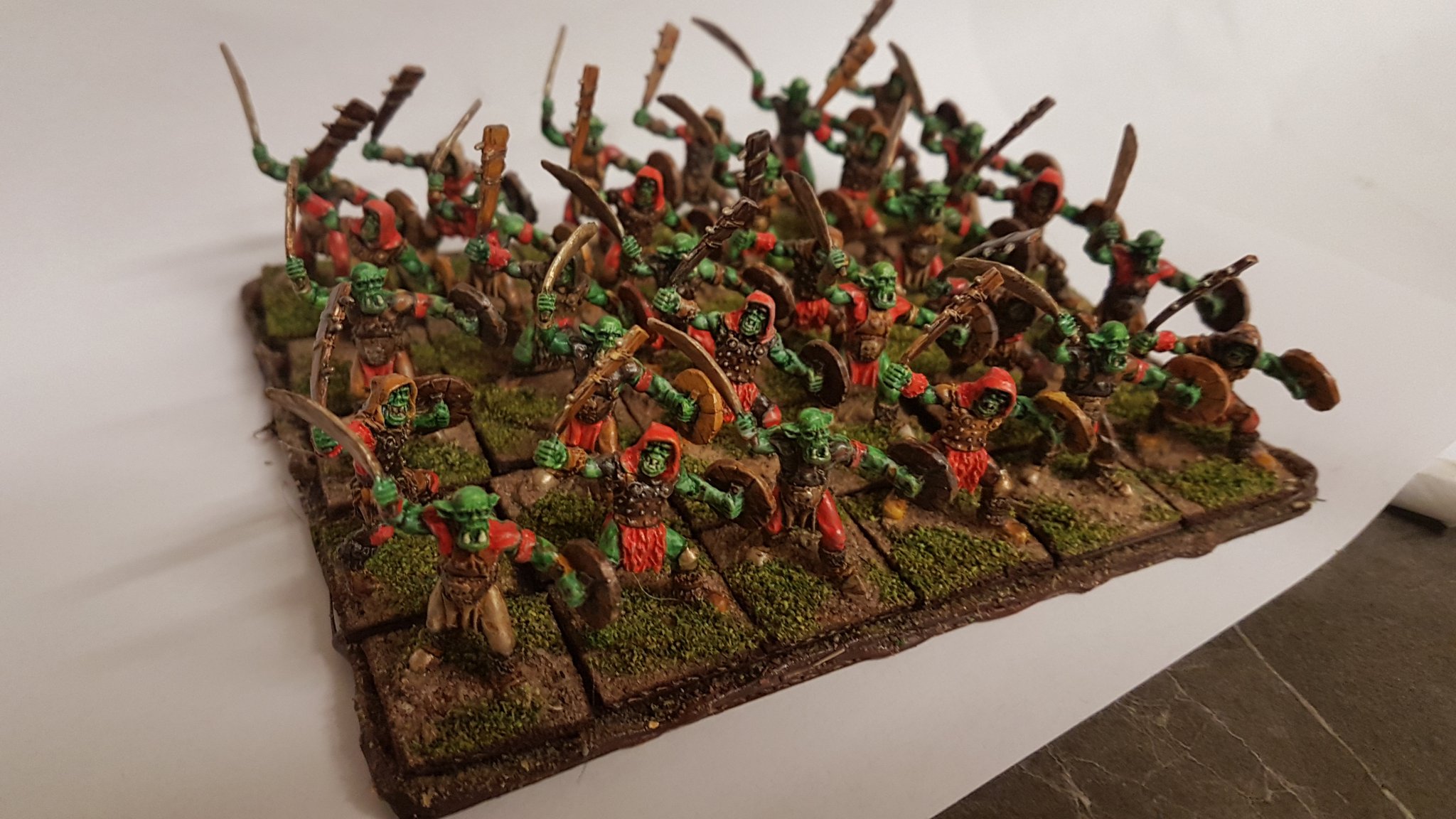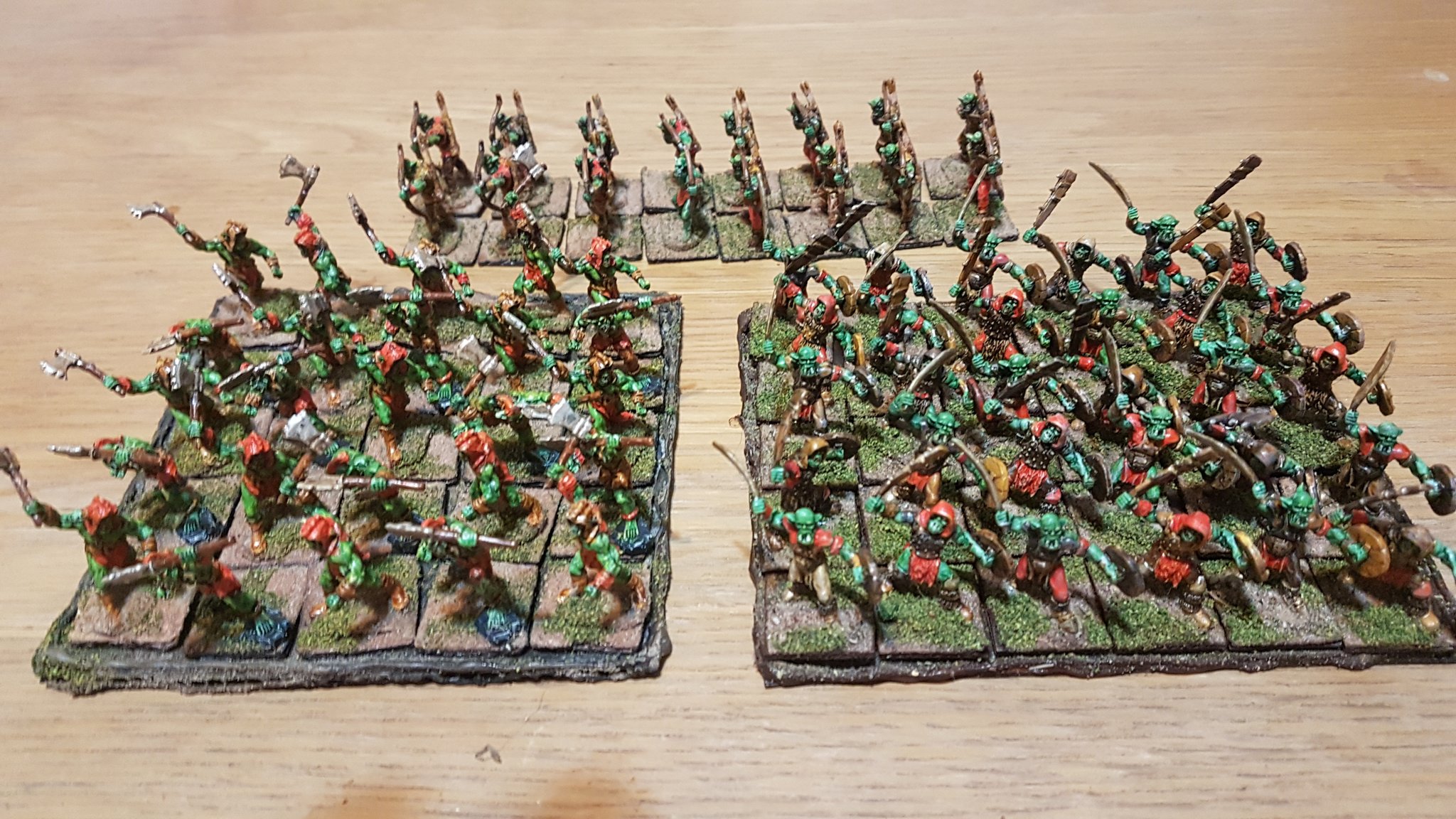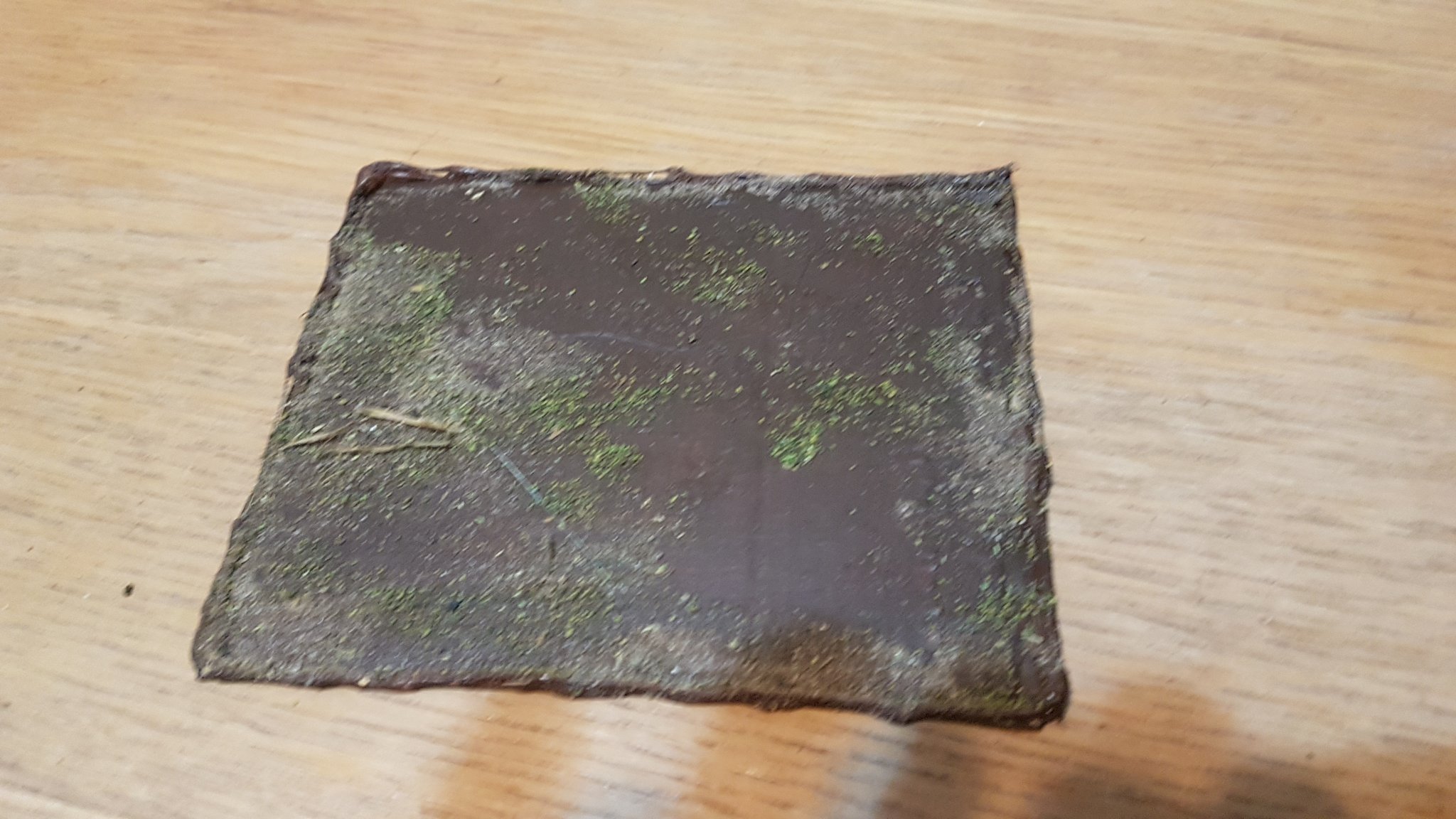 So there we go, that's 71 figures for my Orc army so far, a fair bit done! I'll head back to the 90's Blood Angels next, I think, got a hankering to build some vehicles….. Lots of cardboard hanging around the house going "Build with me"… so let's see what happens next.
Meanwhile, stay safe, stay sane, stay thrifty, 114 to go til freedom!