Ok, so here in Blighty it is allegedly the height of summer but the sun has been an inconsistent companion.. however, in the grim darkness of the far future the primary colours are always bright and the grass is always Goblin Green.
And to give some variety, let me present a post that is NOT all about granny grating… we're back to 1991 for some retro Blood Angels assault troops!
Now these guys were a little more speculative in terms of colour scheme as they certainly weren't in the initial magazine article in White Dwarf 139, and in fact I'm not sure they ever made it into a battle report before Space Wolves and then Ultramarines became the flavour of the month, but really the only difference is in the helmet – those that are wearing them – being painted bright yellow.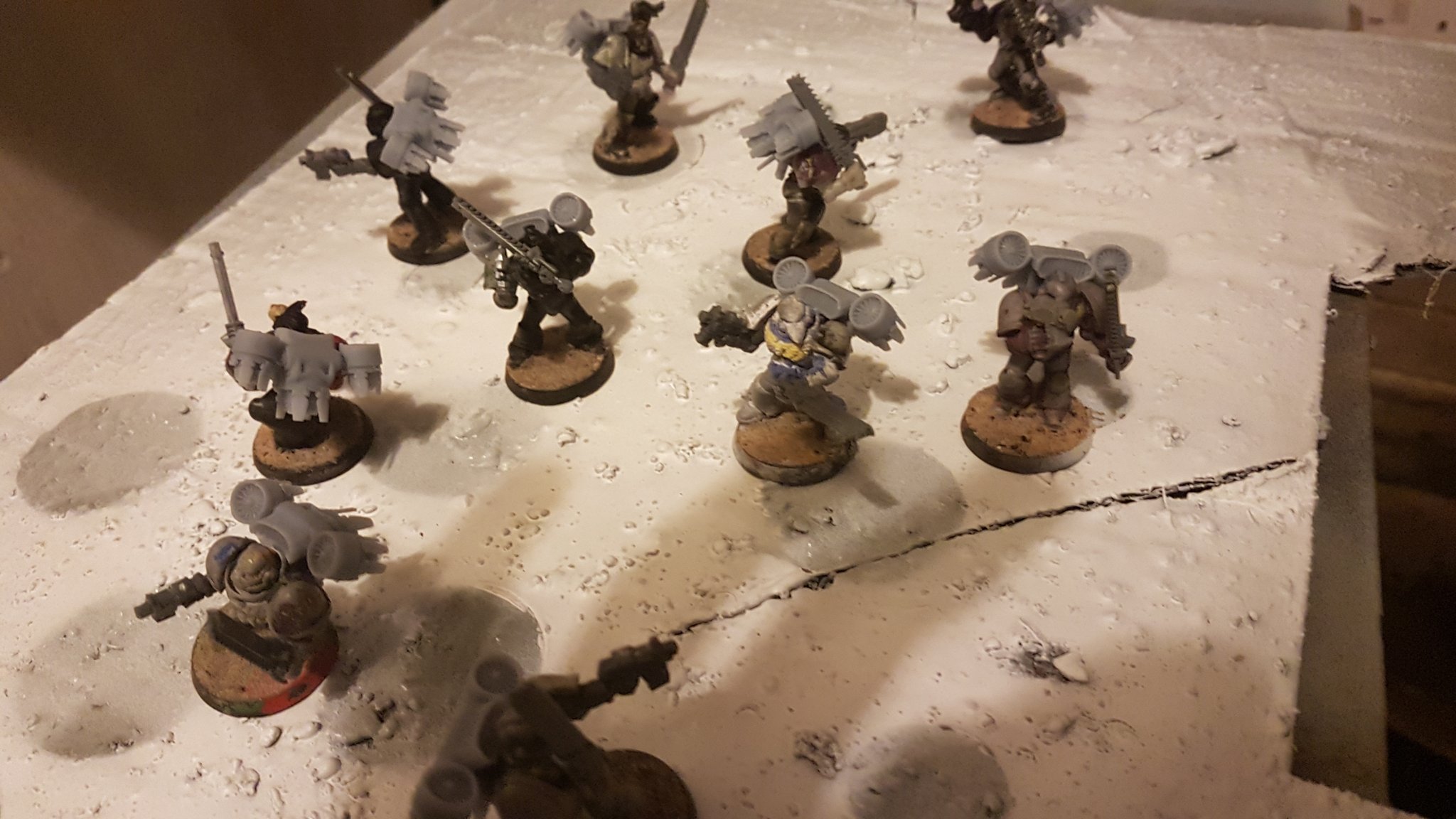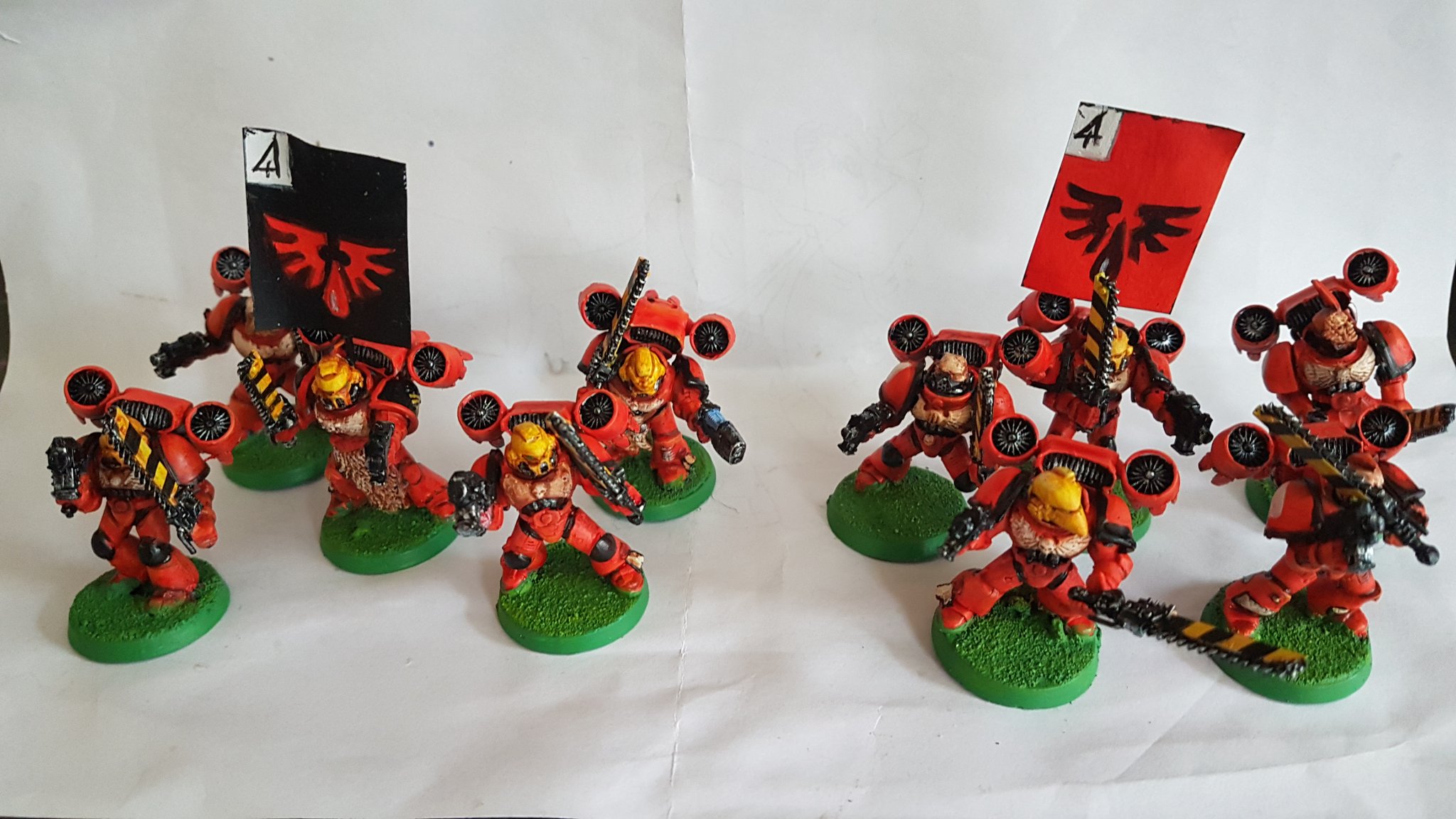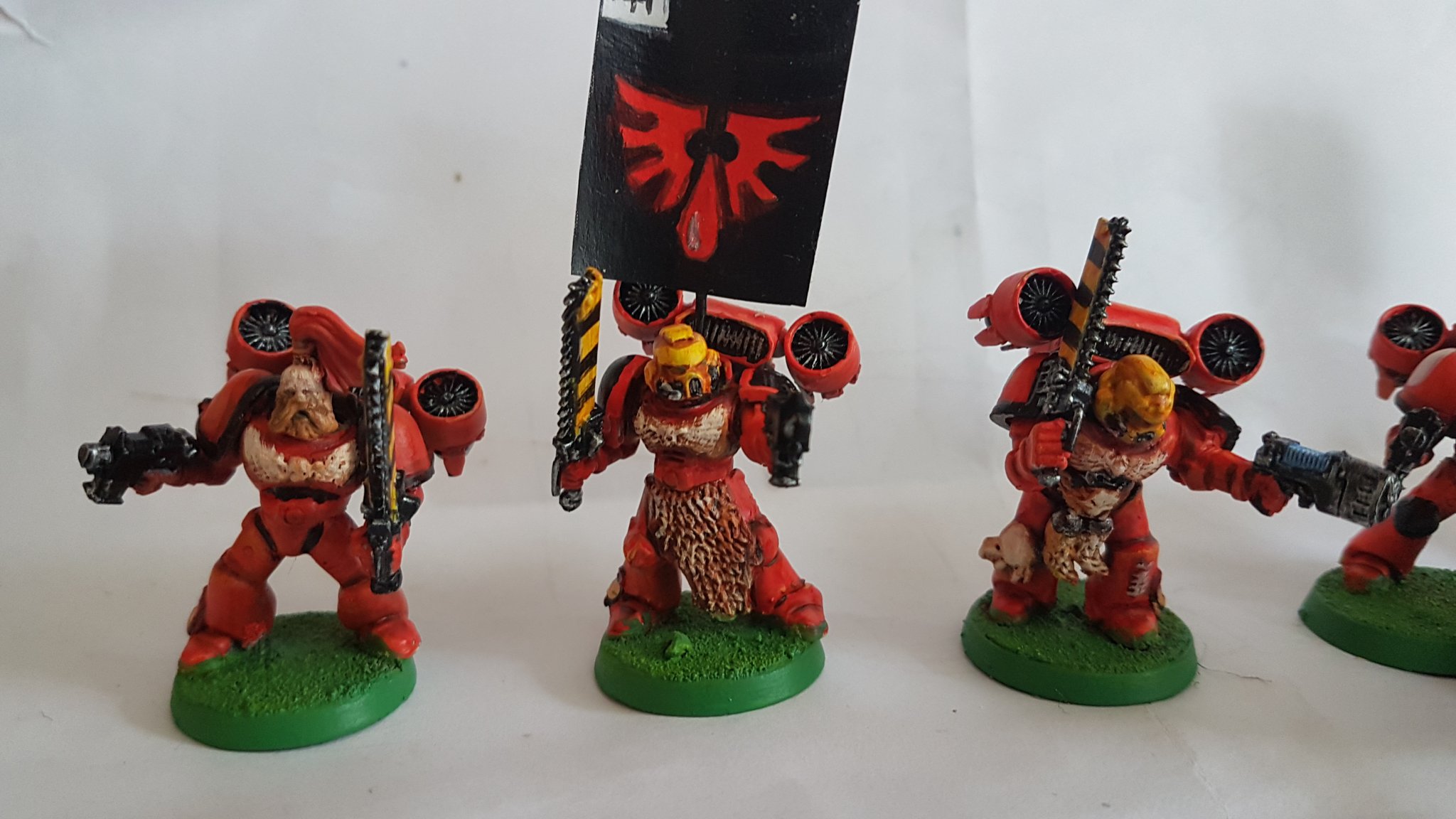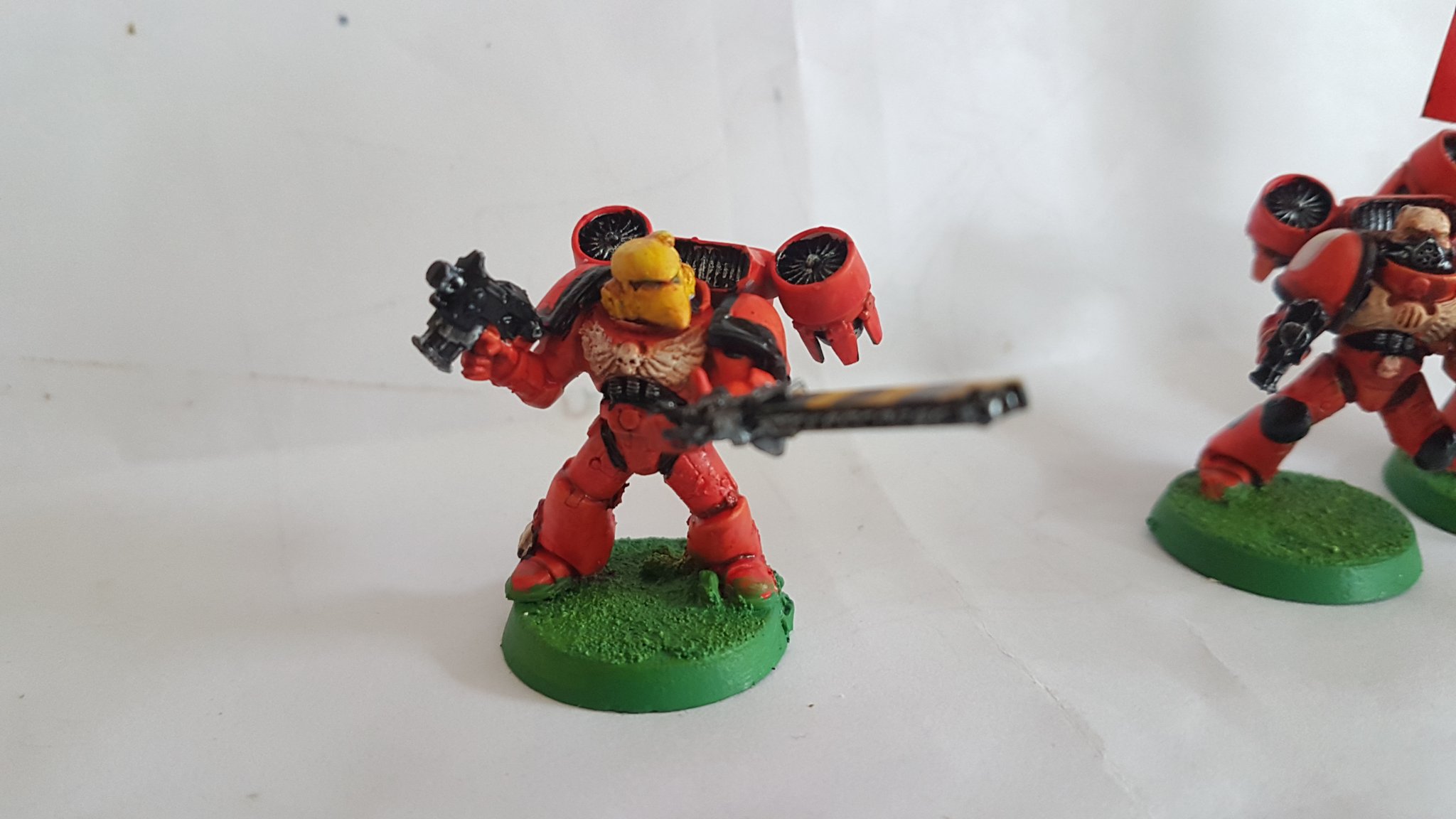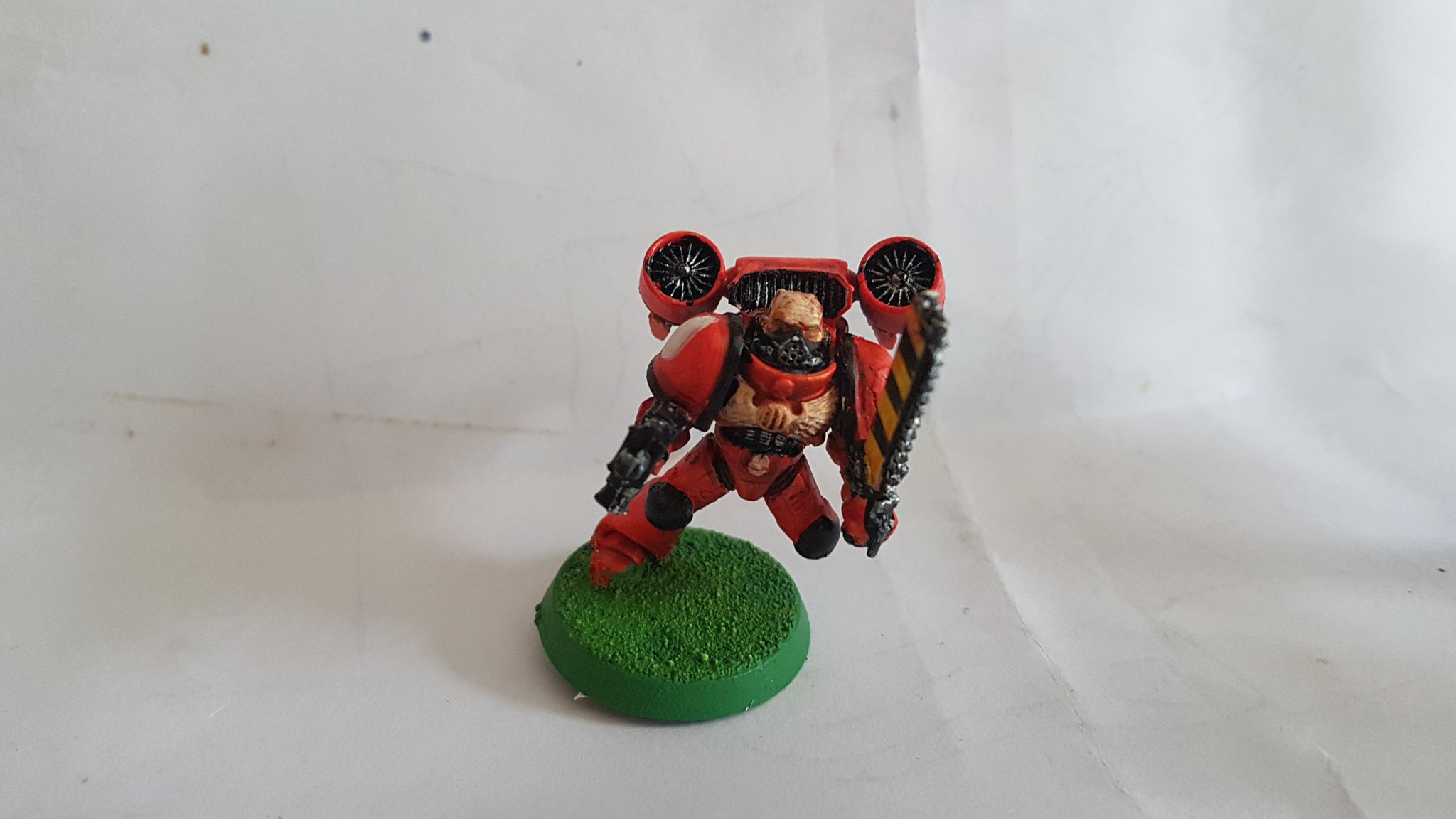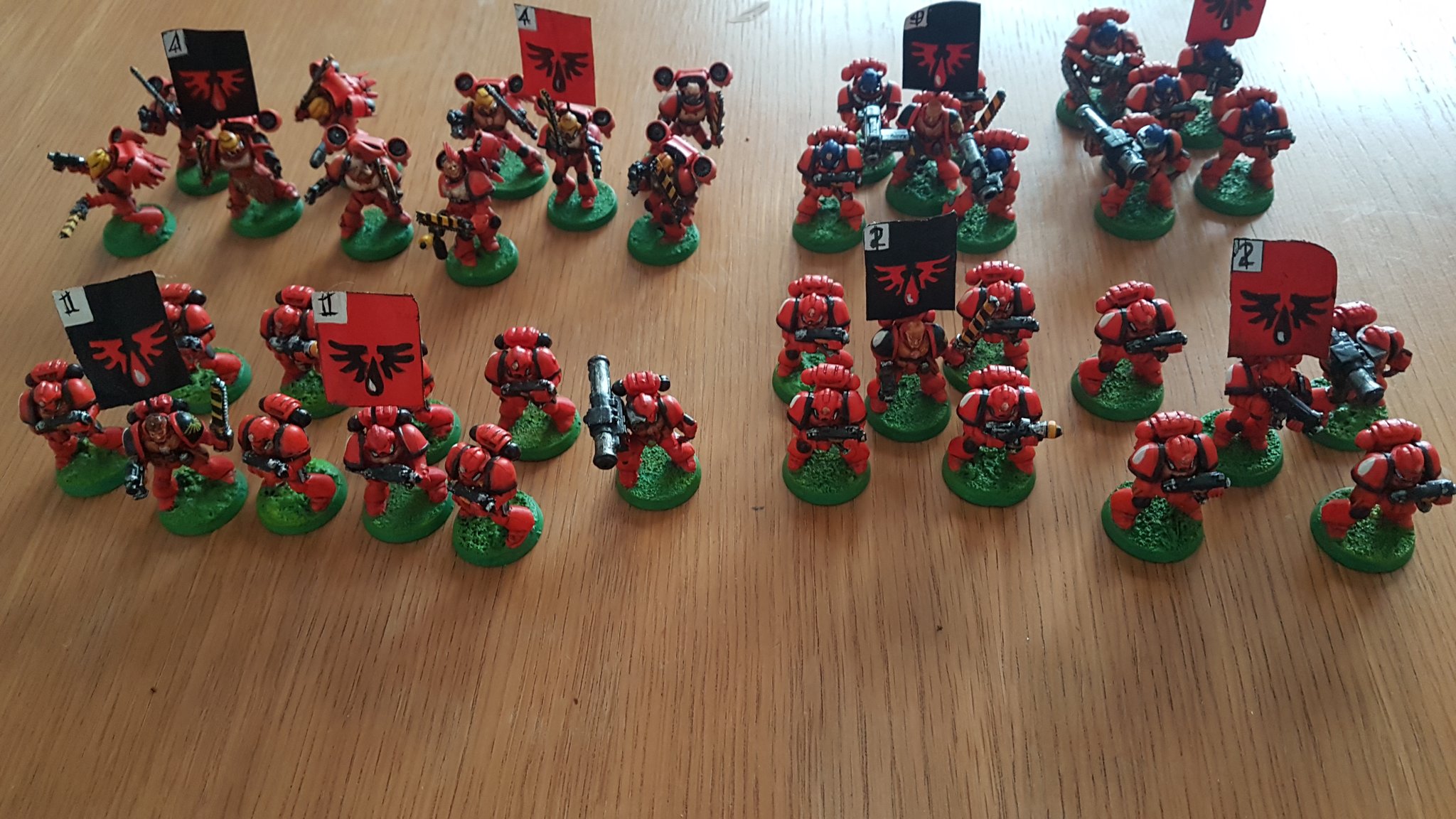 Shout out to Whittlesey40k for the decals that set the whole thing off, very kind of you – and when things FINALLY open back up, these lads will be making their pilgrimage to Warhammer World… stay safe, stay thrifty and we'll see you again soon