And thus was battle joined… We've decided to split this report across a couple of posts due to the sheer size of the game and therefore the length of time posts take to write… with this one, there's every chance you wouldn't be hearing from us again this side of Christmas! Anyway – enjoy the first two turns:
Turn 1 –
Goodies – most of the Atlantic Alliance, all the Sky Marines and the Crimson Fists arrive.
Baddies – most of the Holy Soviet Army (but no IS-6 or Stompy Uncle Joe), Da Skooderia, most of the PFH 237th arrive.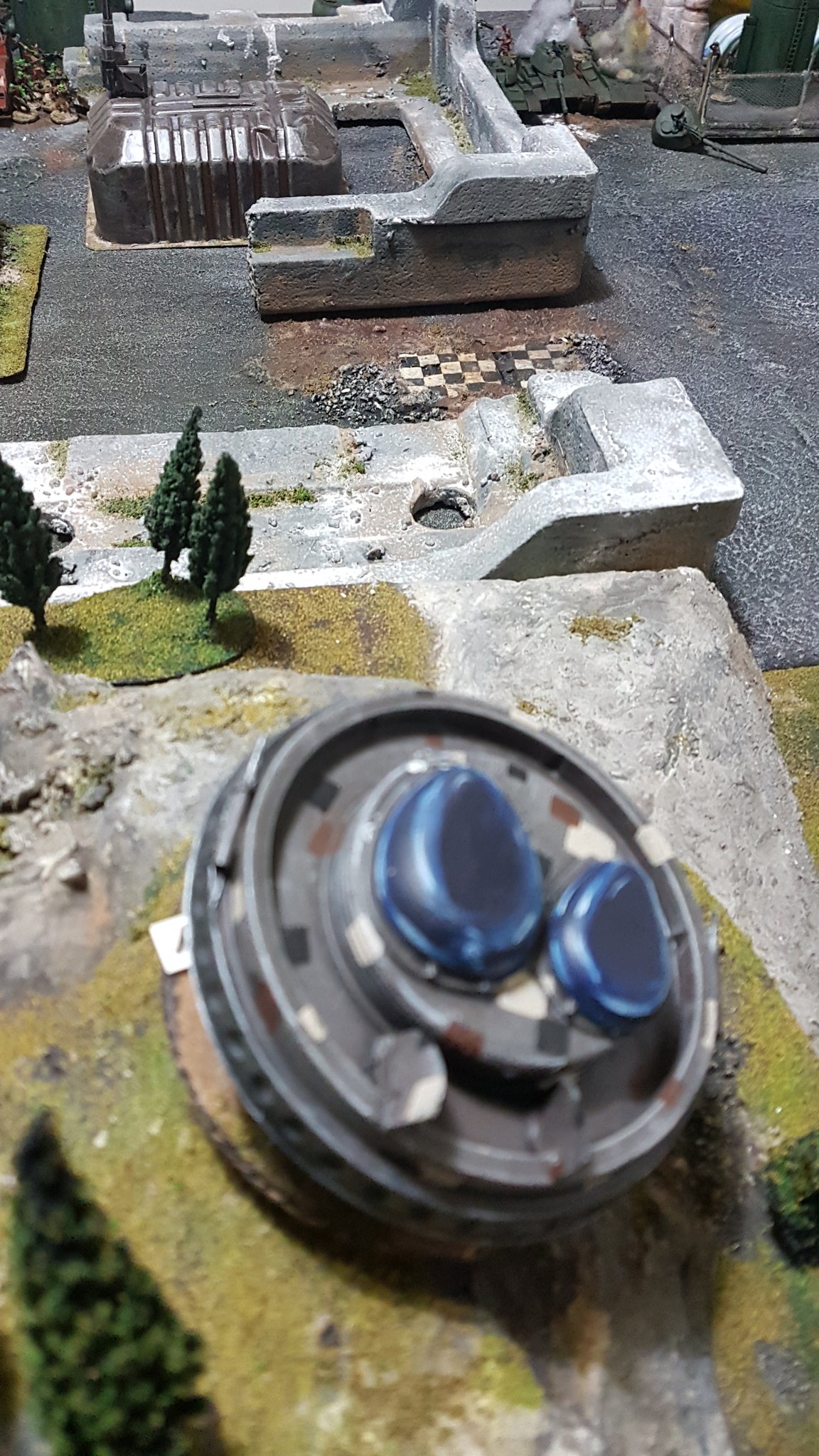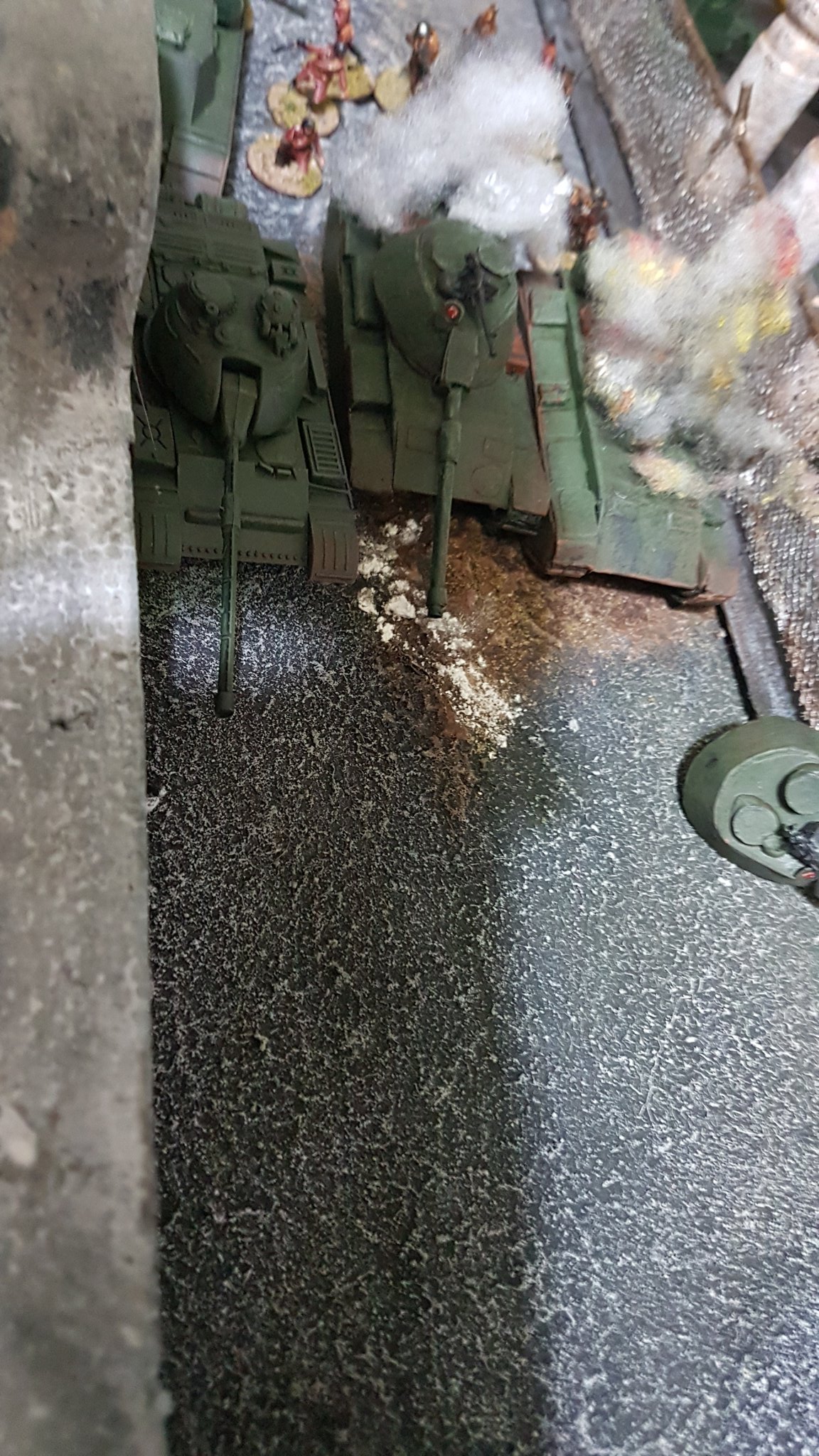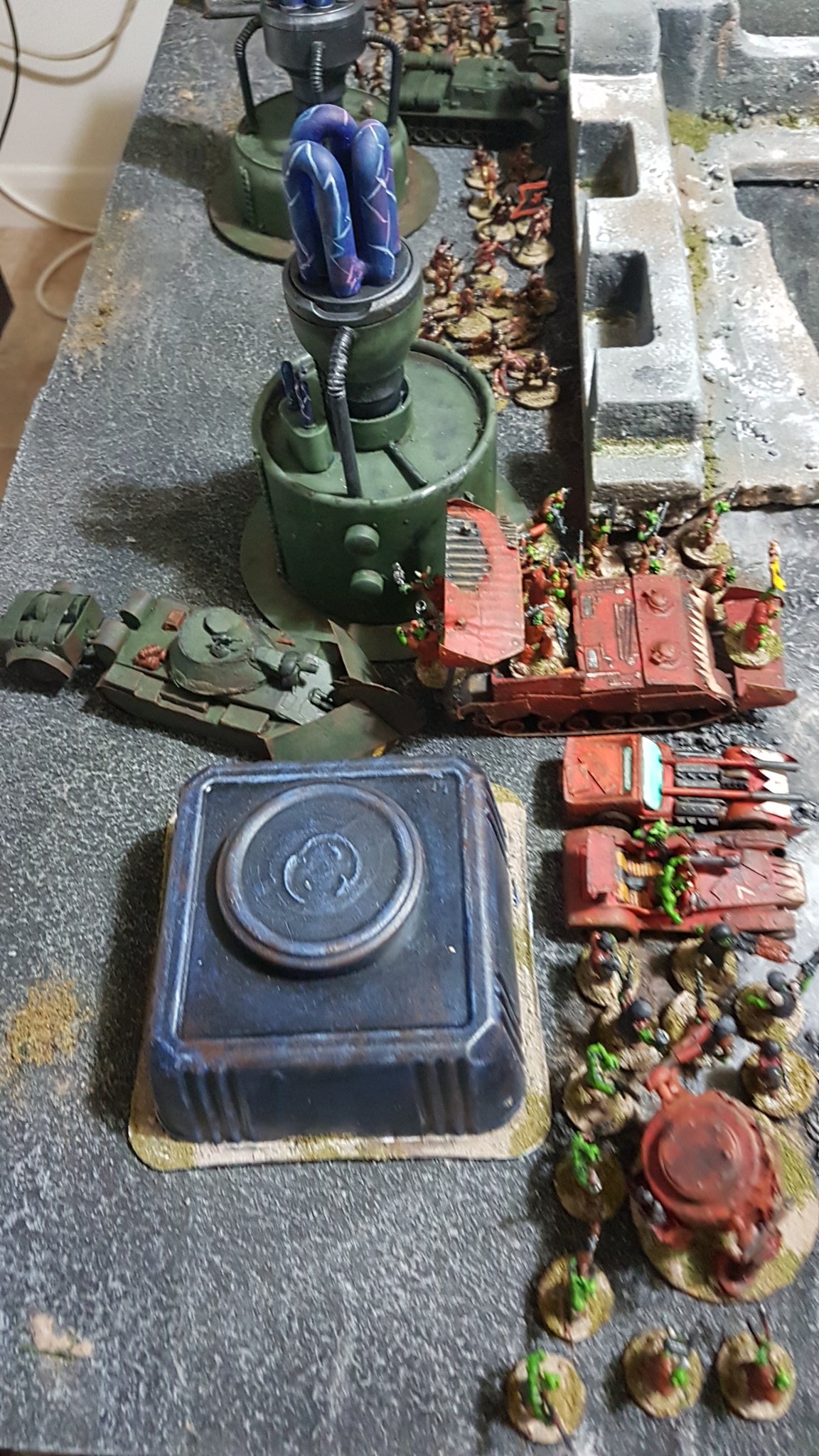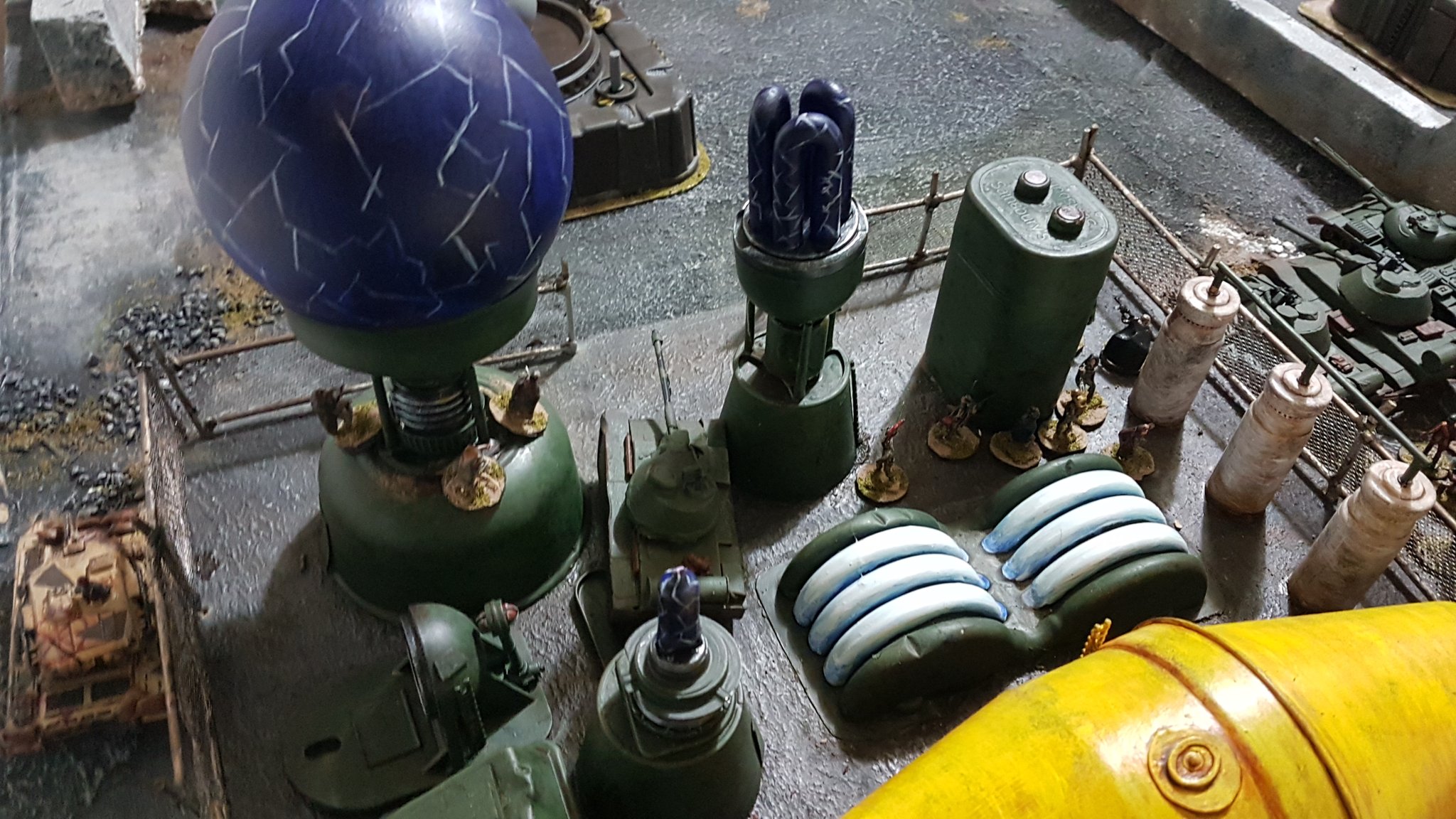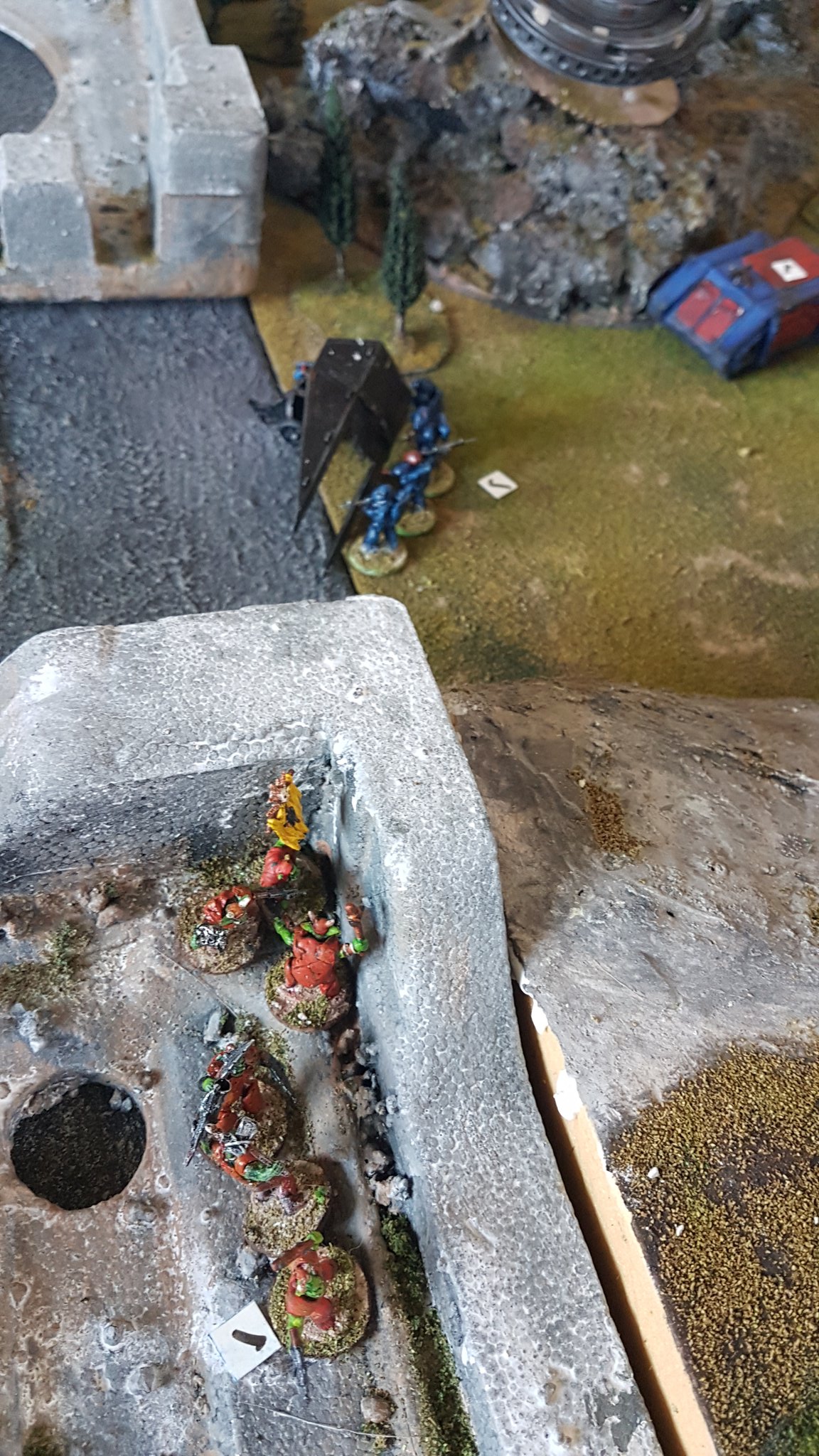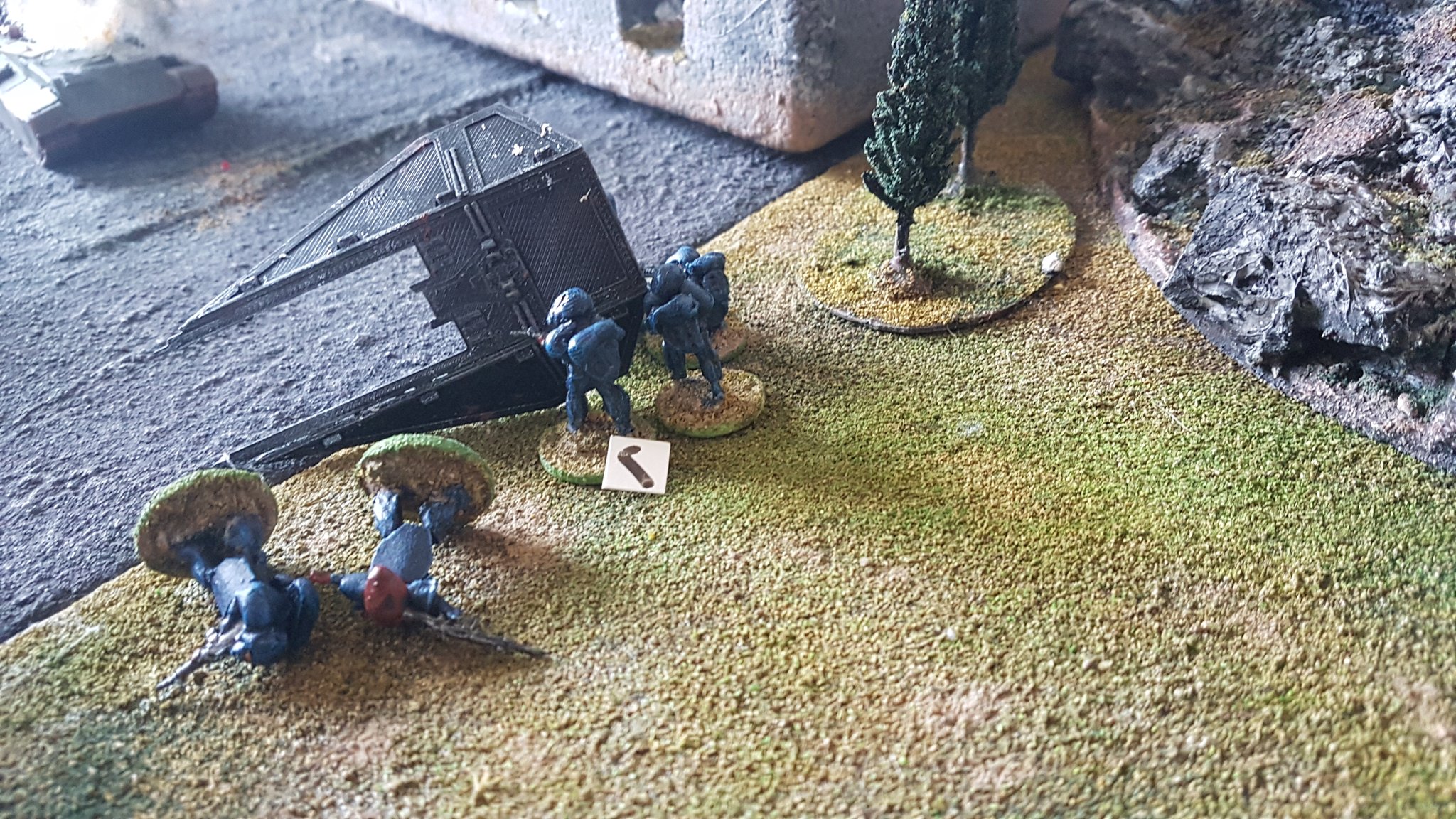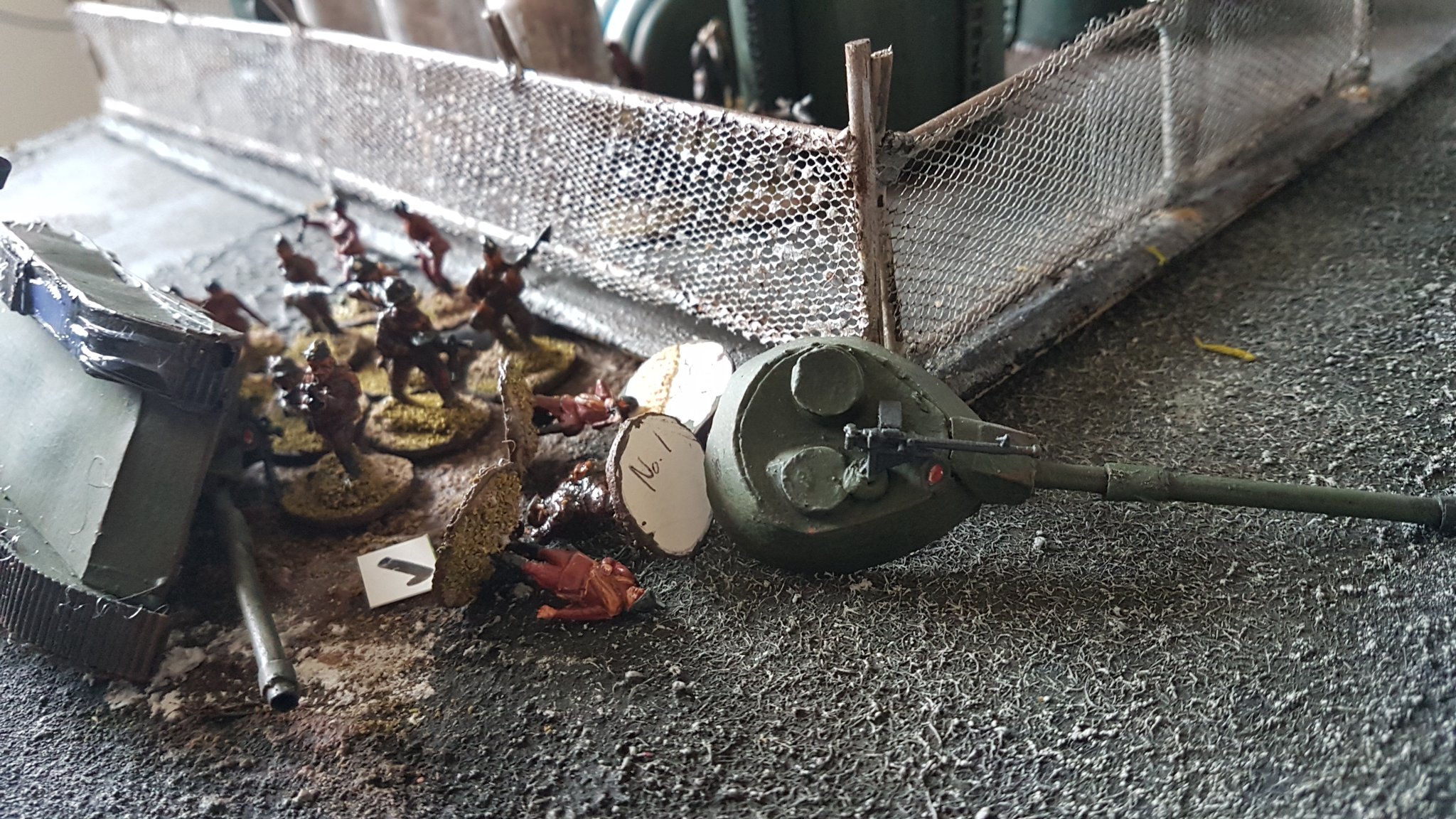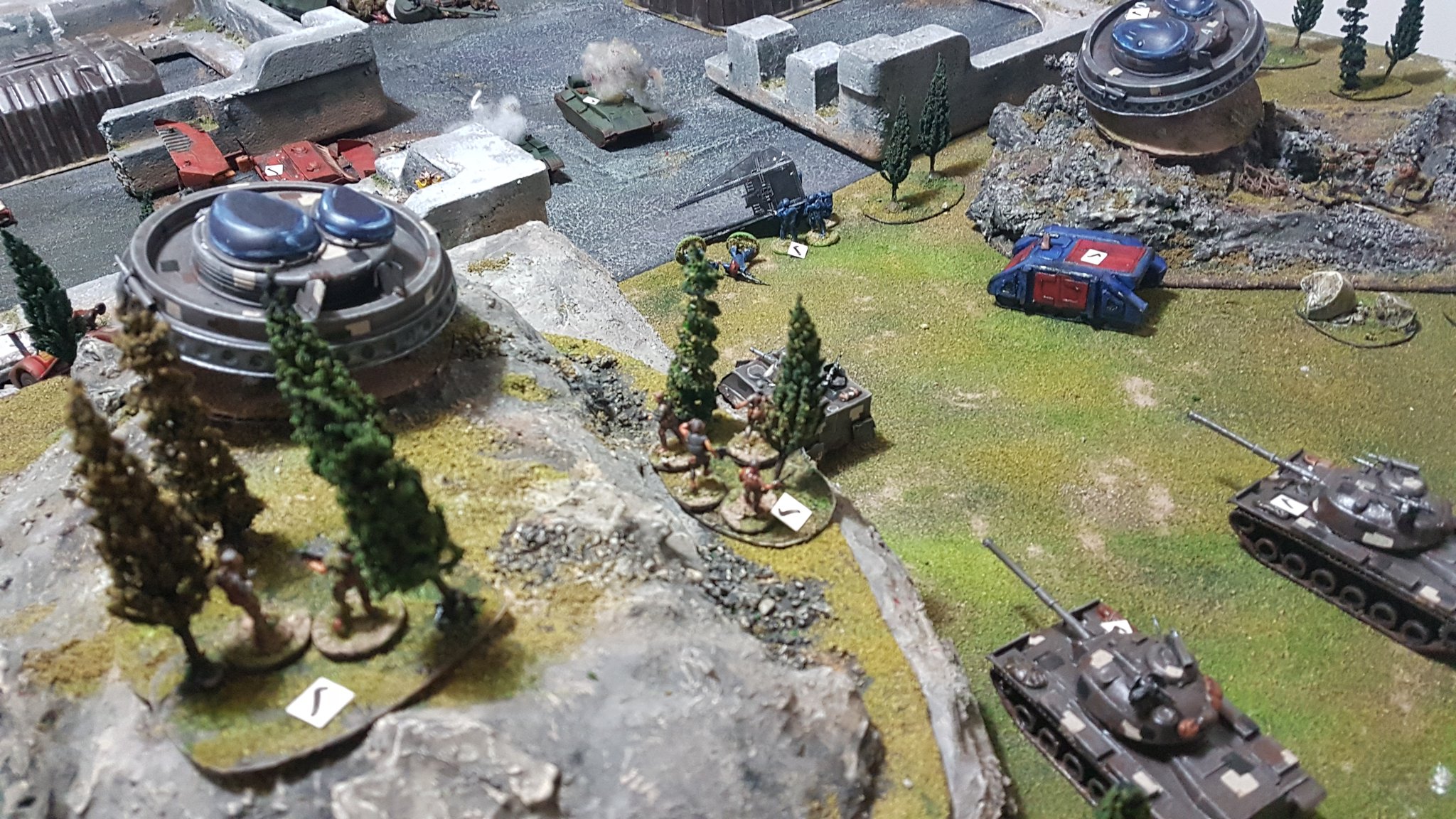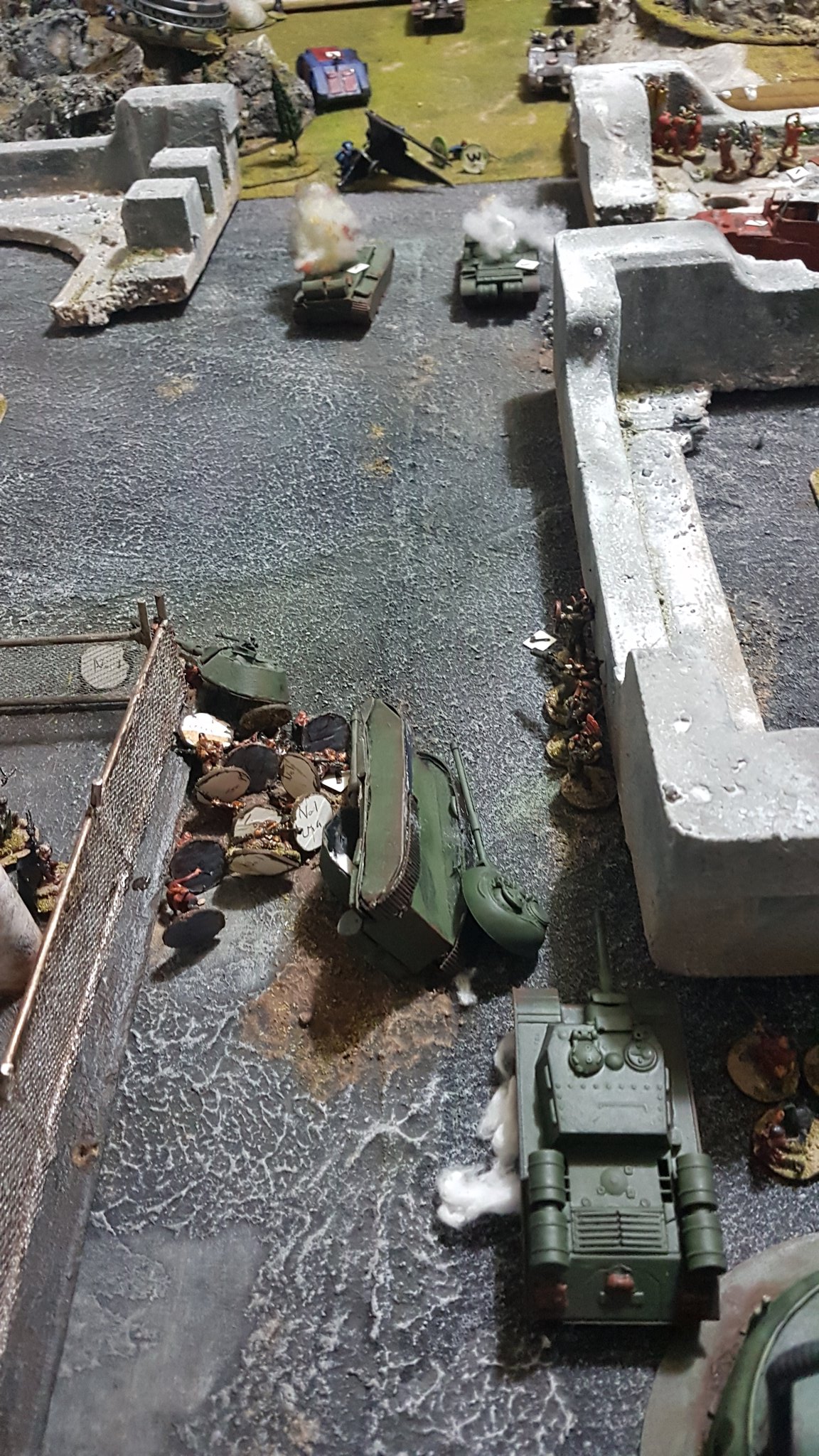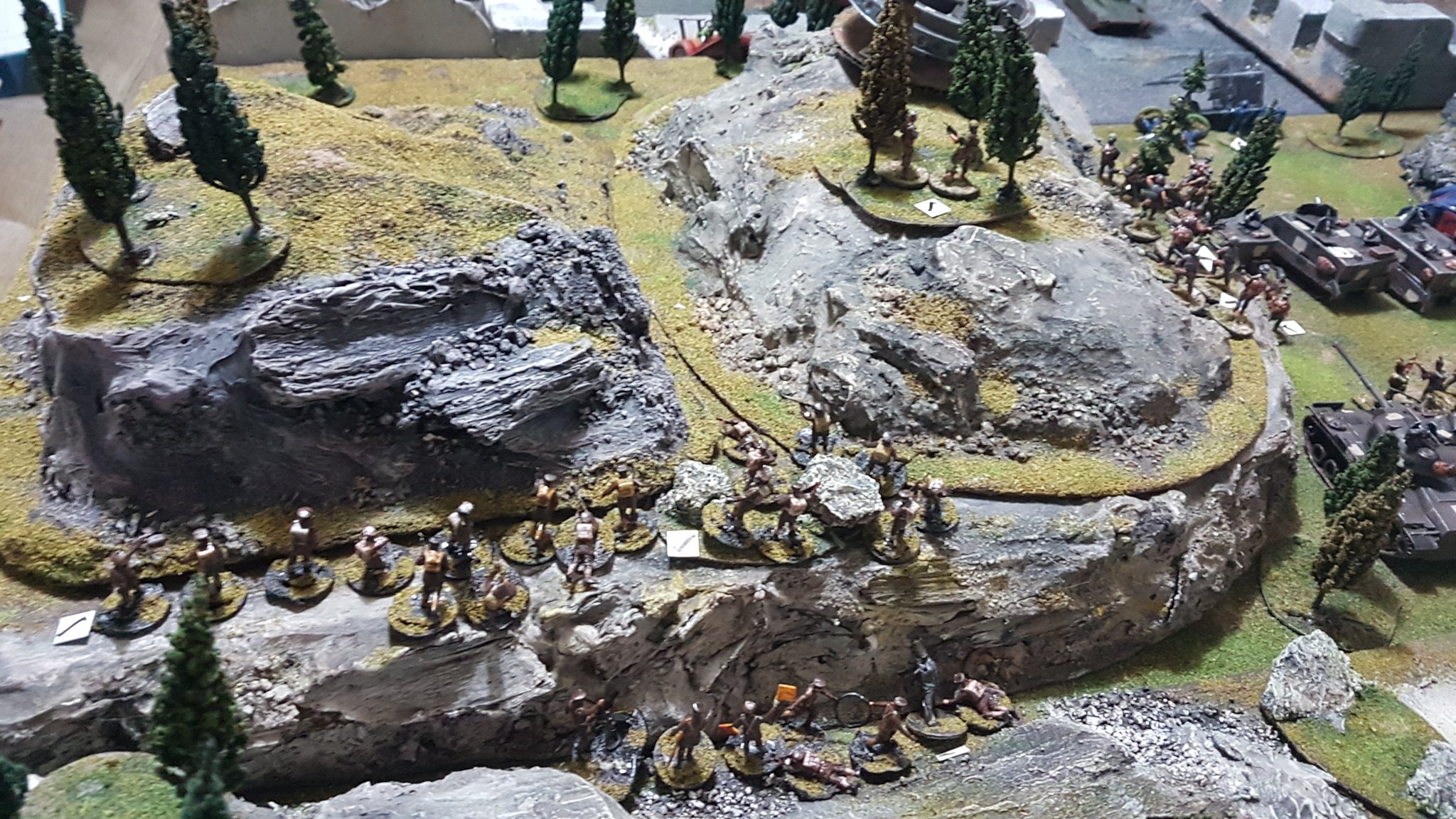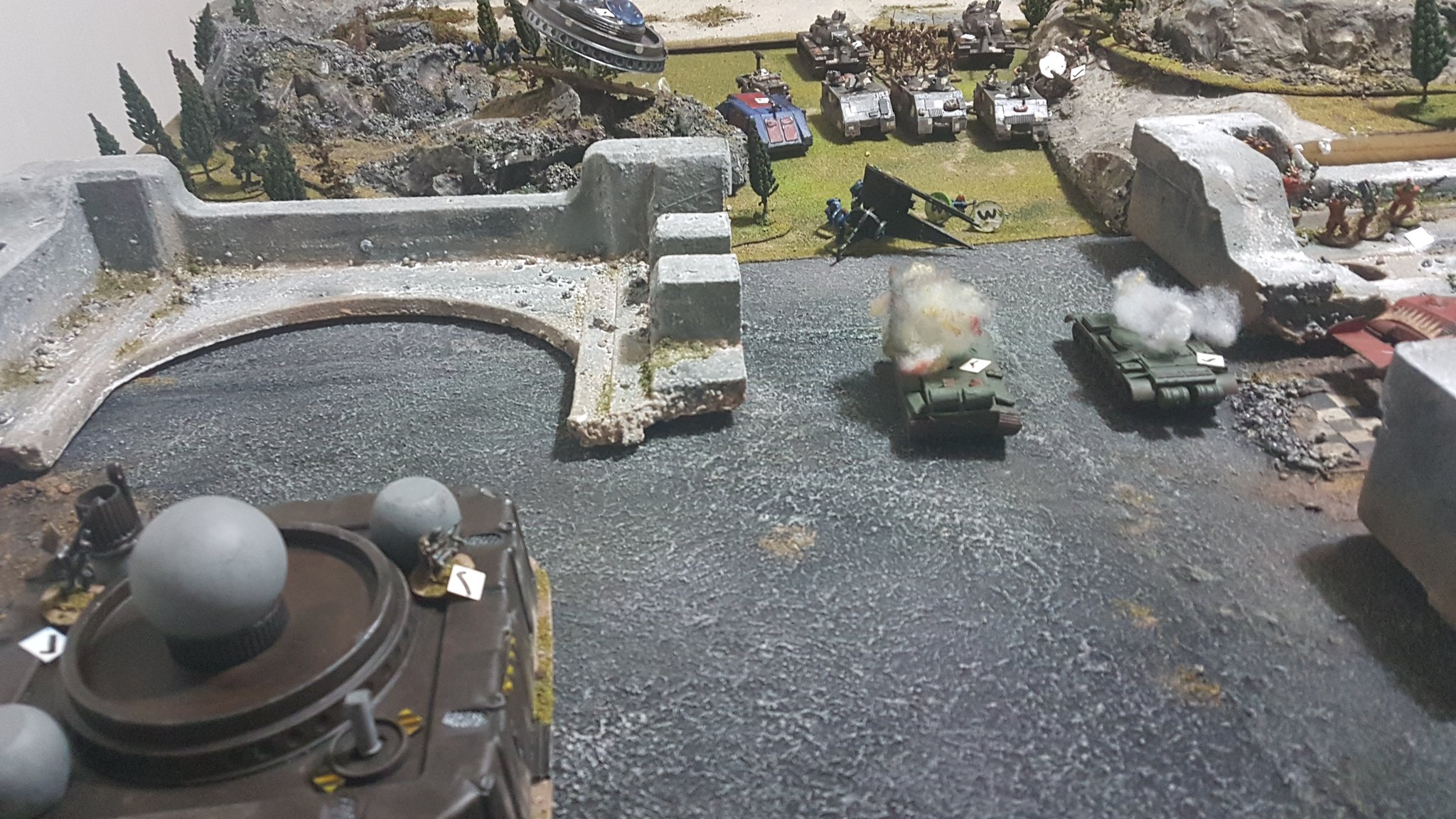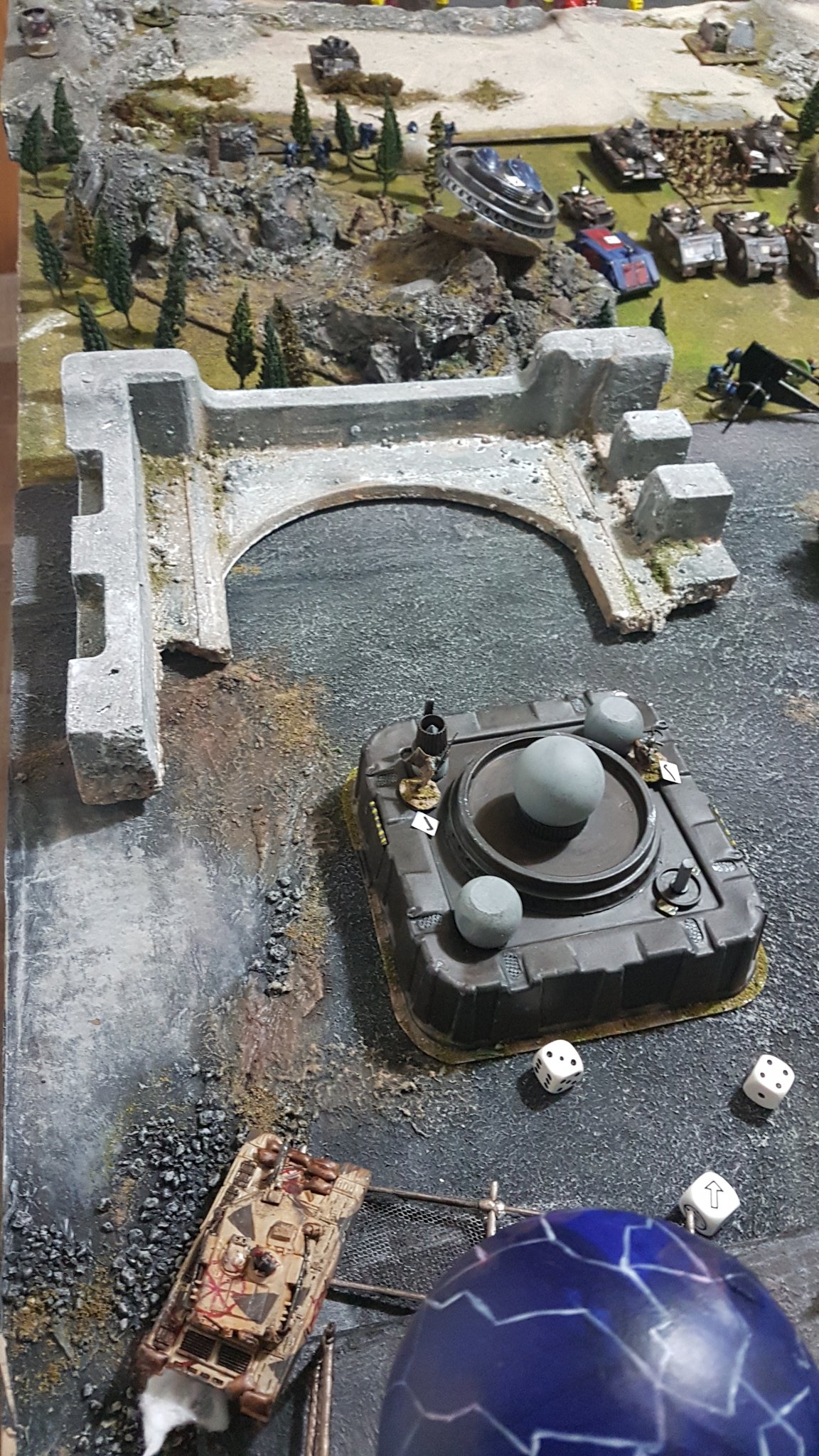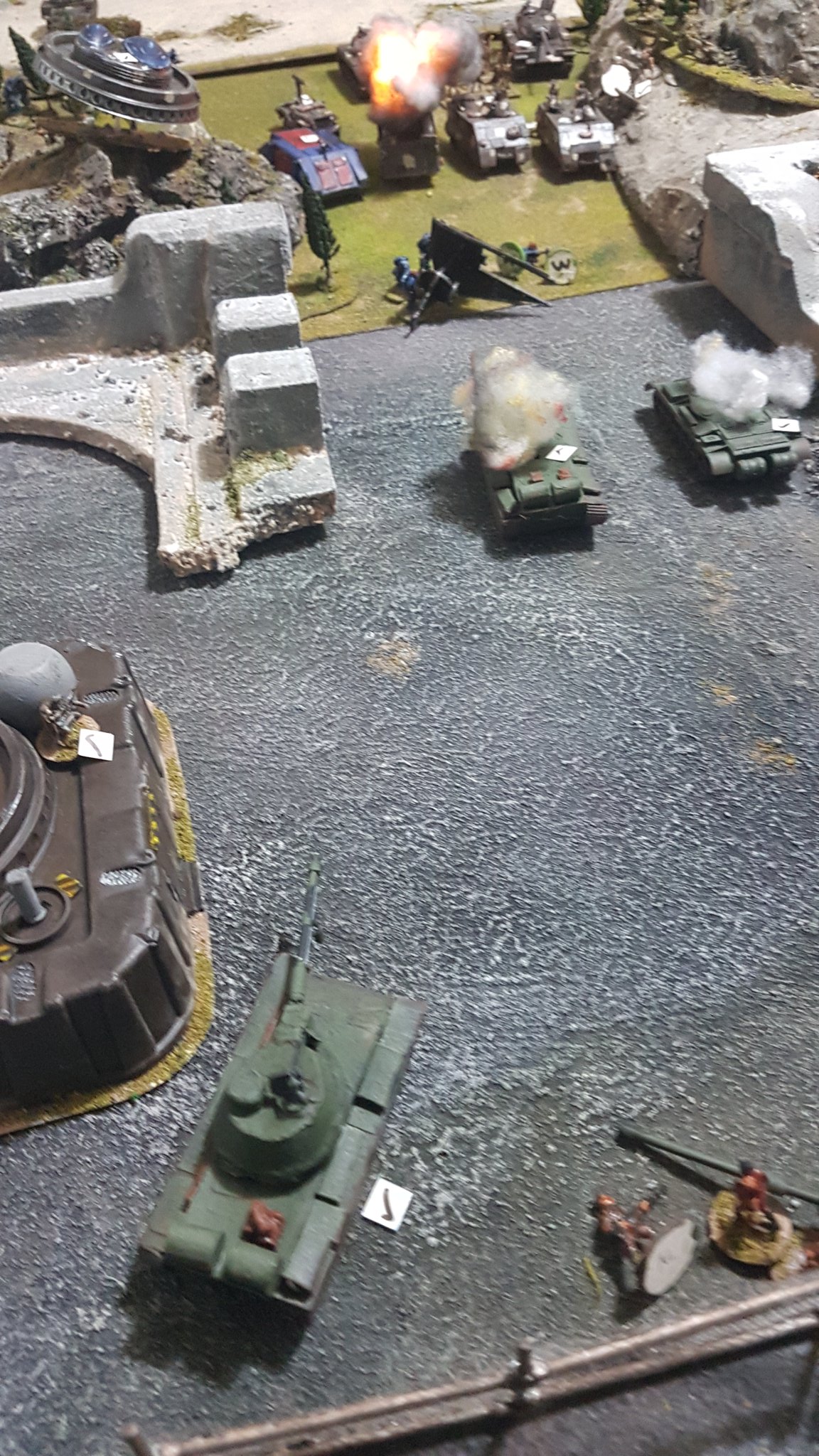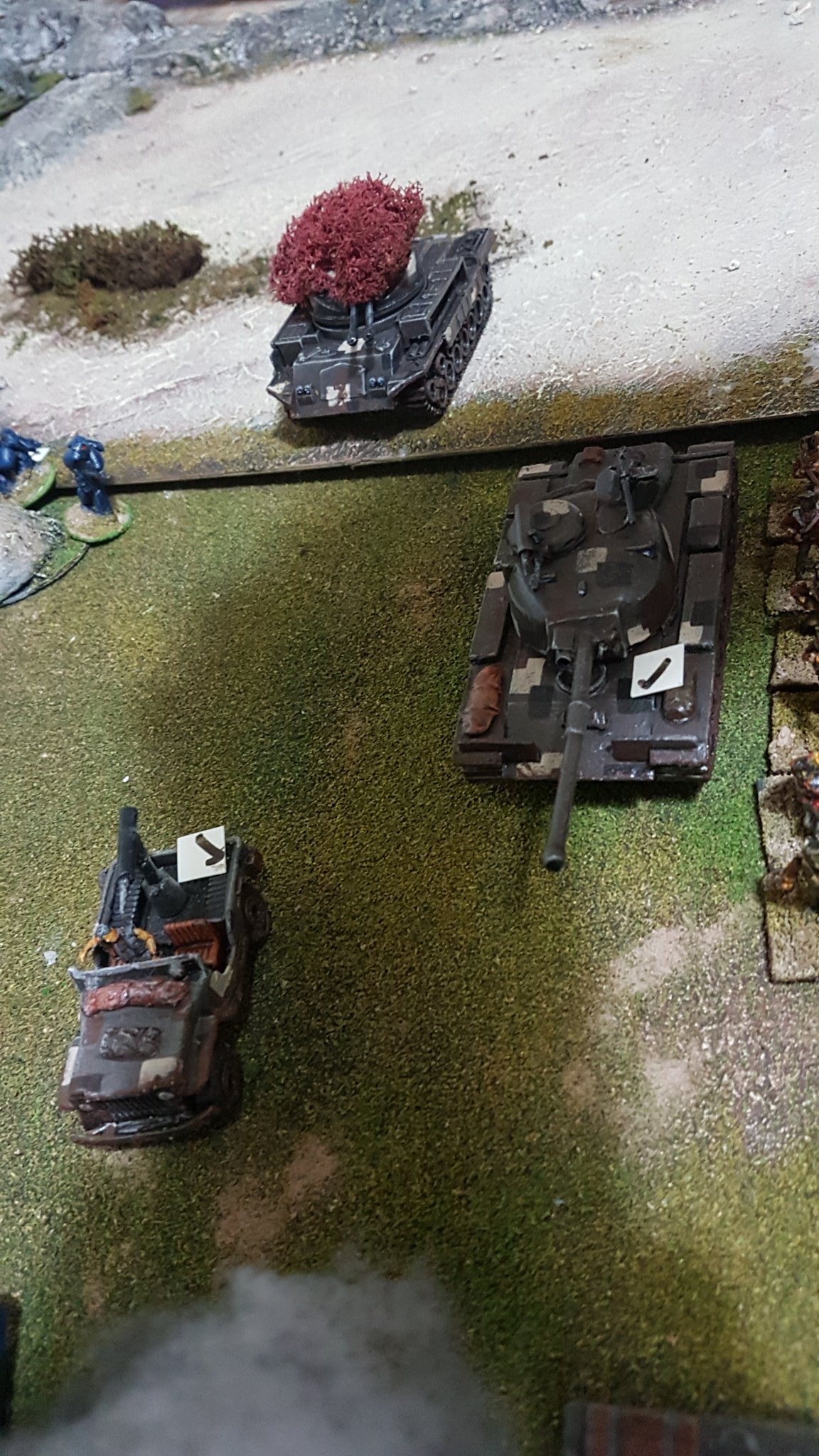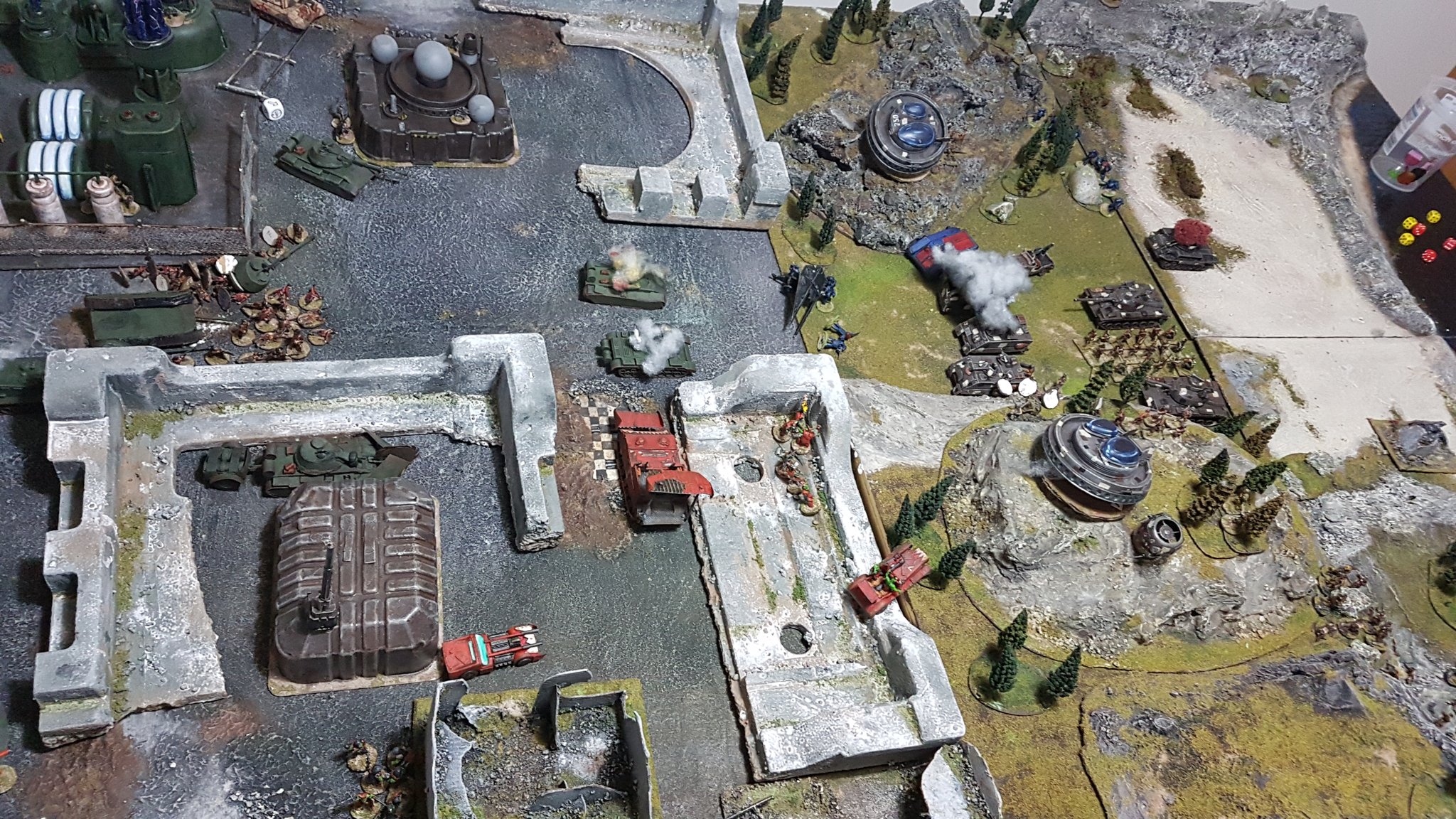 Turn 2 –
Goodies – most of the rest of the Atlantic Alliance bar the two Humvees, League of European Nations – HQ, Jagers, infantry, Ancien Regime rifle regiment & Steam Tank
Baddies – More Soviet infantry, Orc Archers, and as you'll see, the bulk of the Virum Nascii…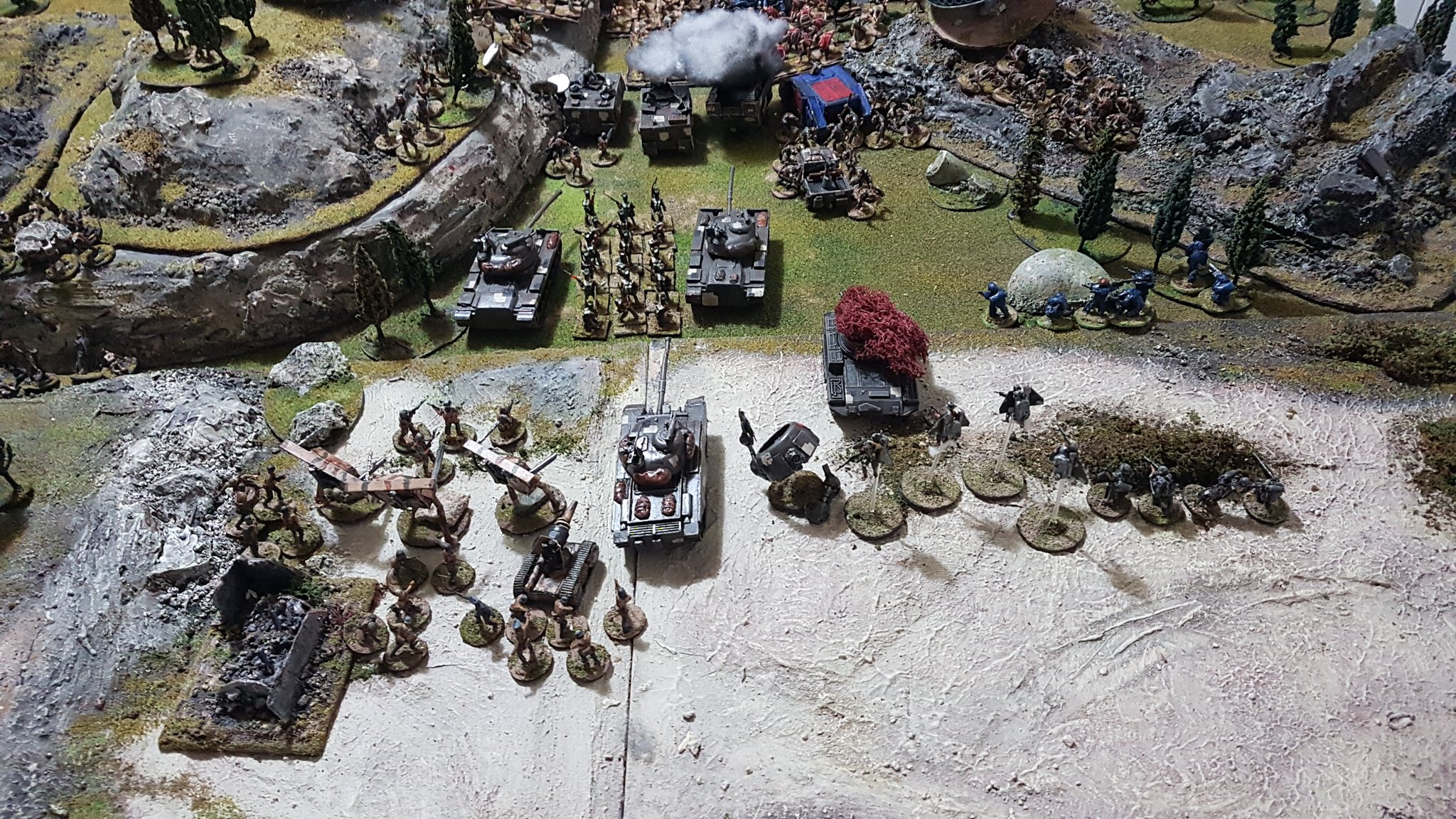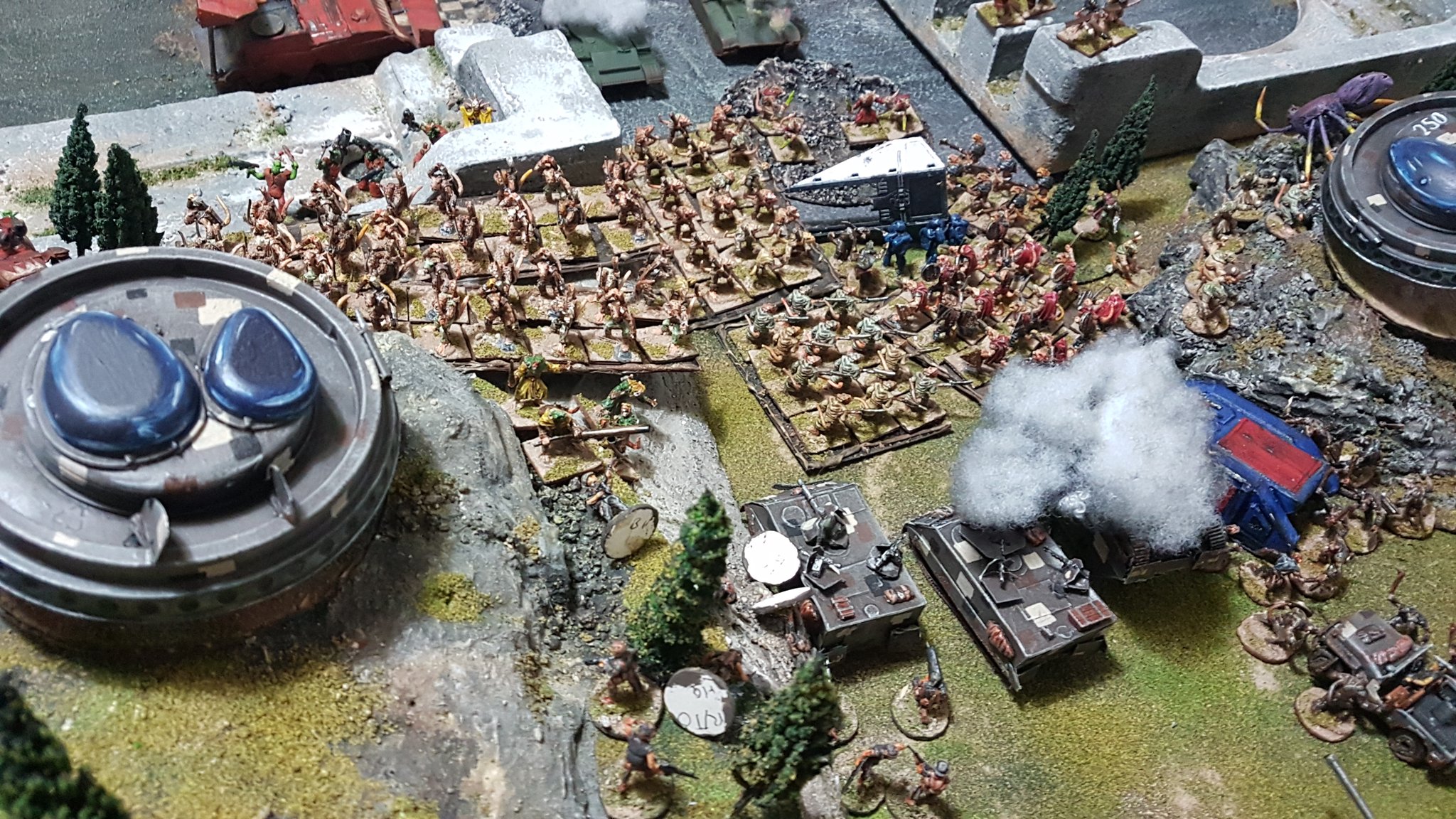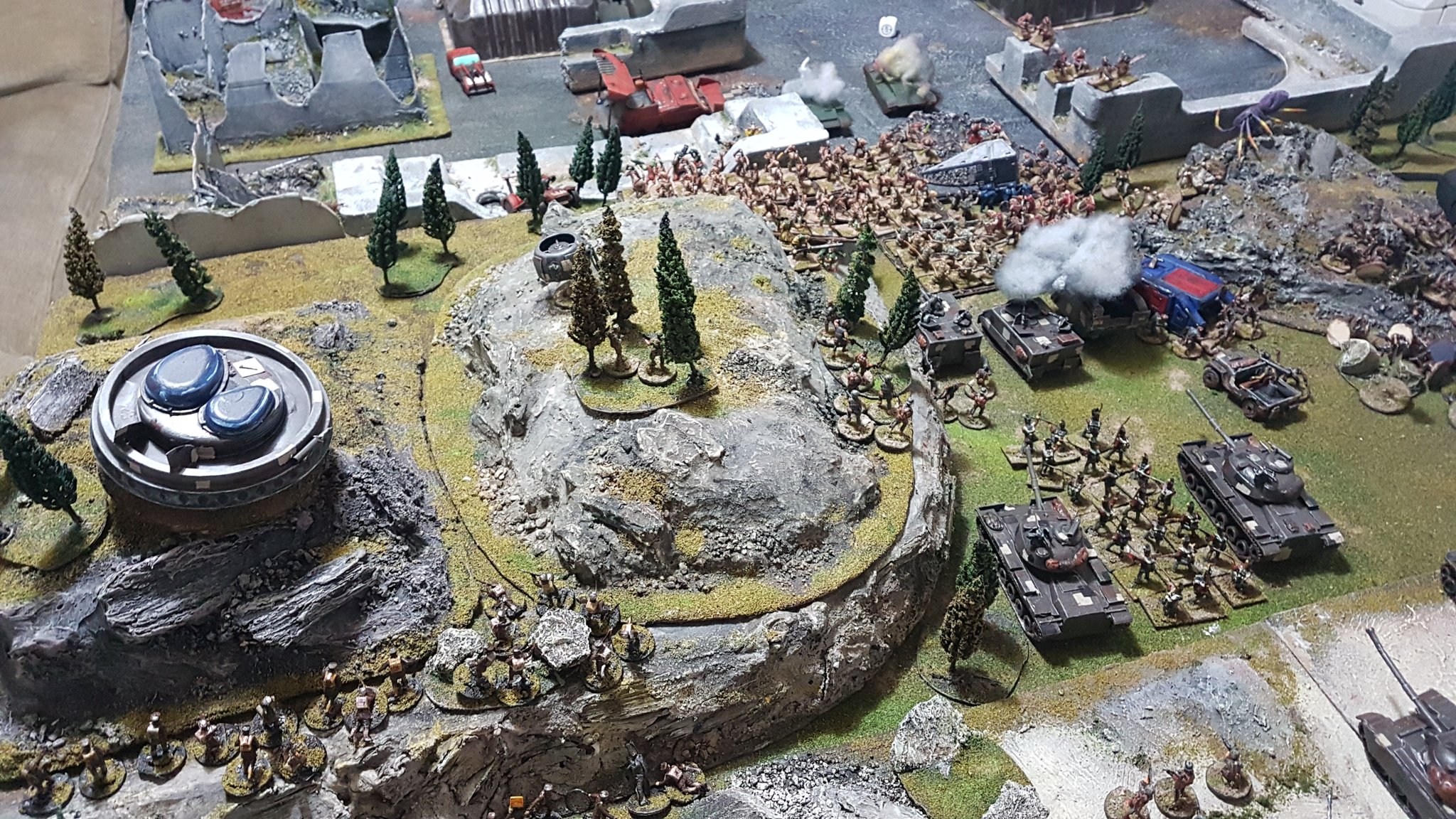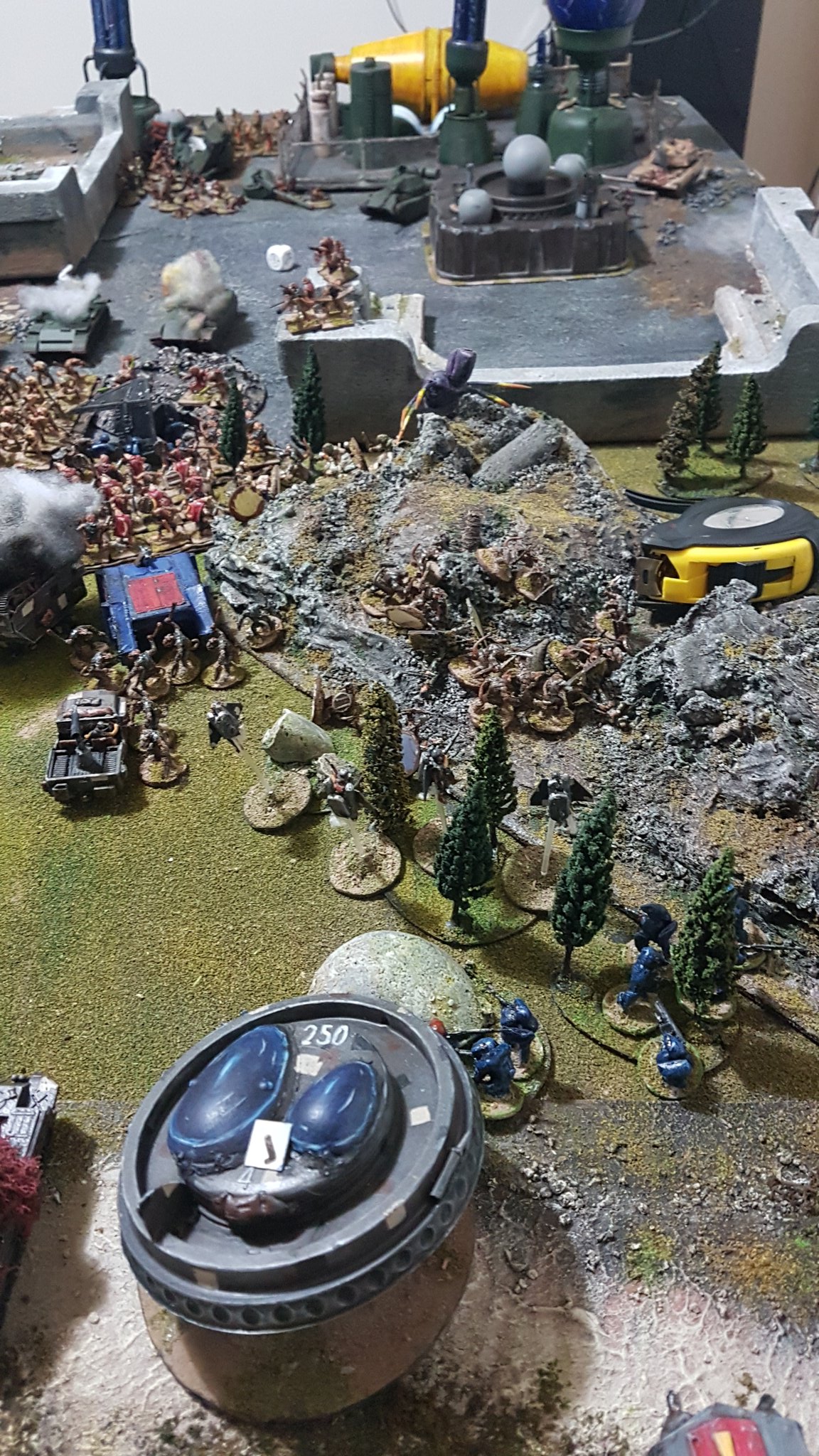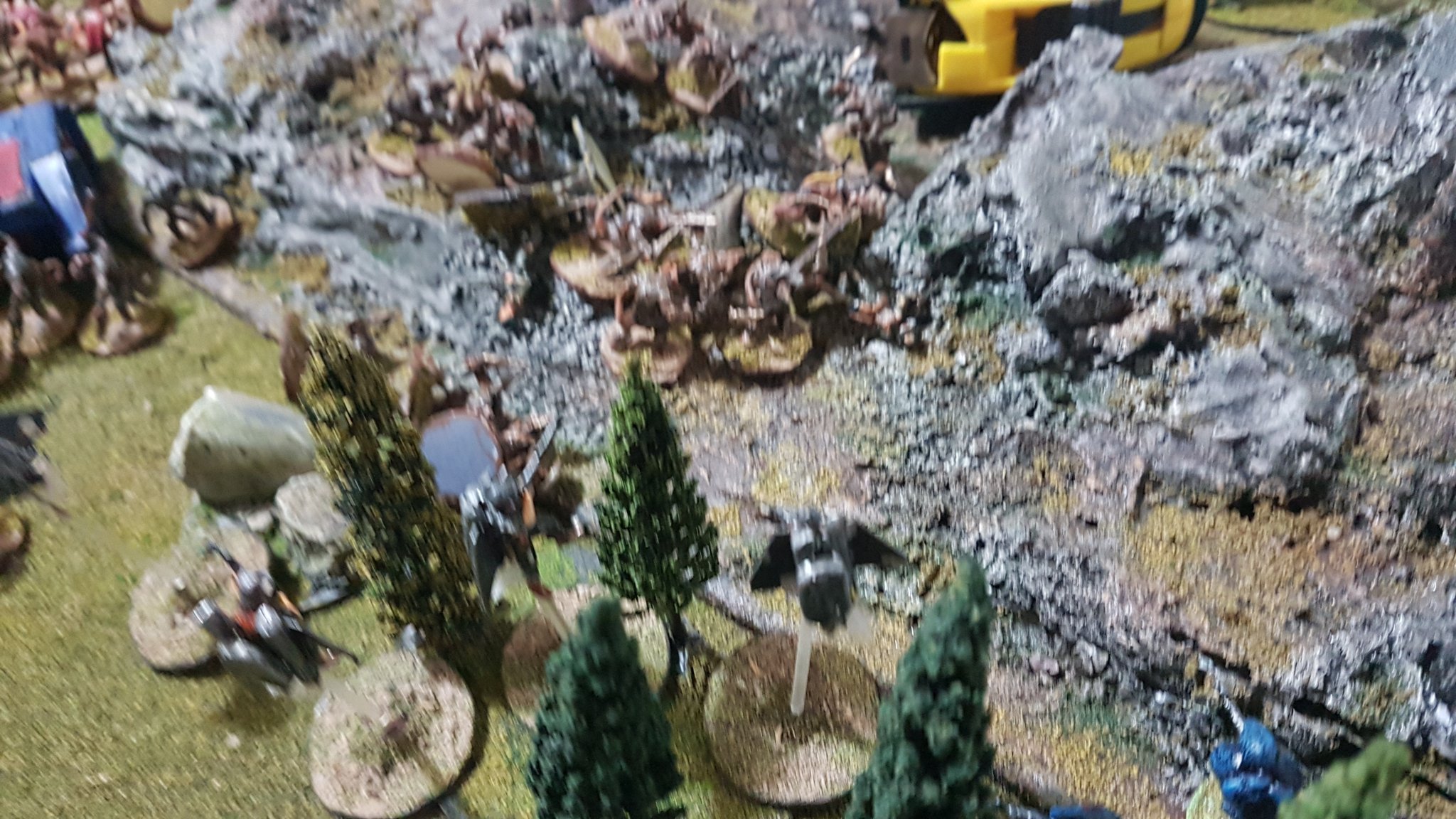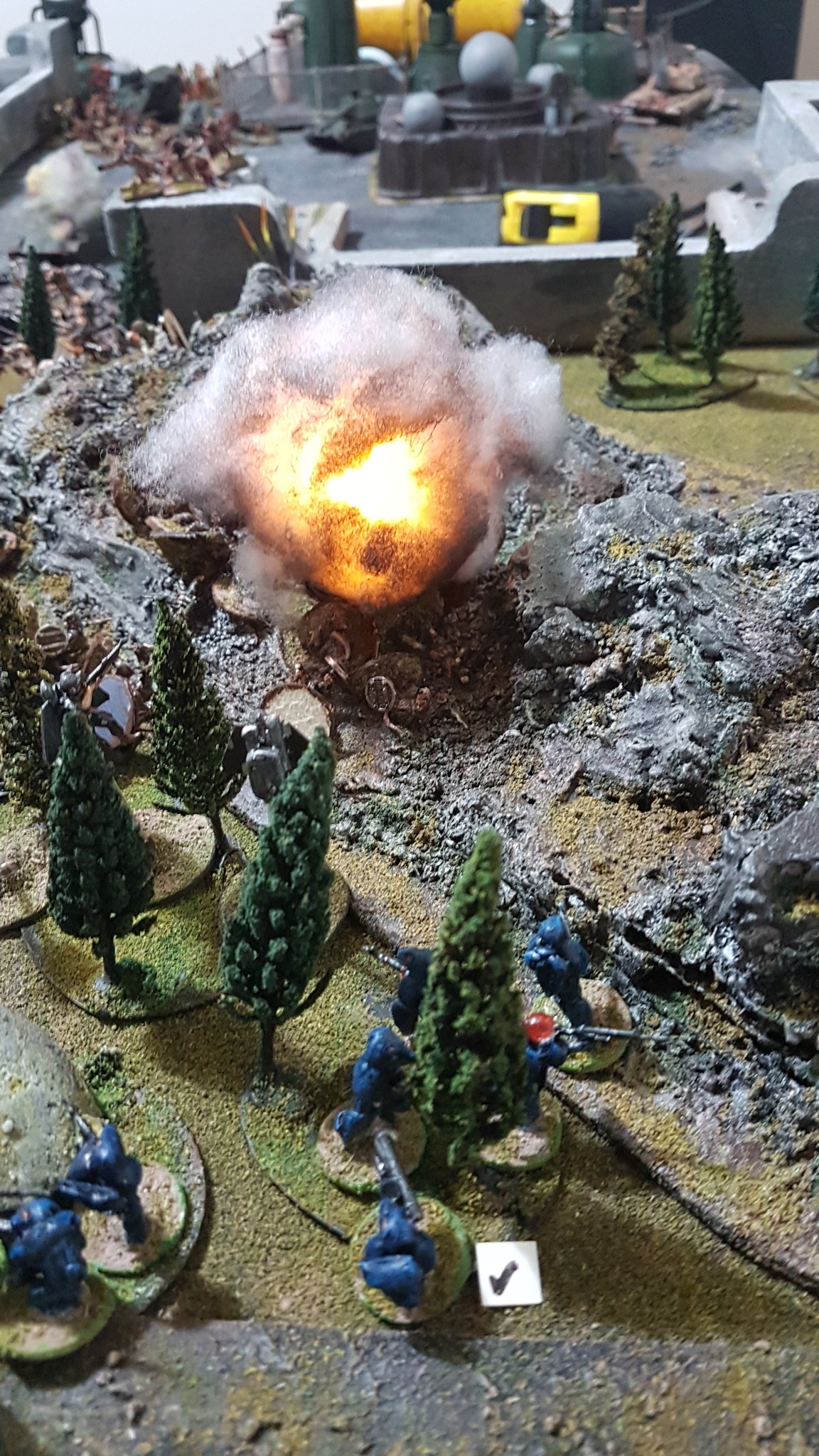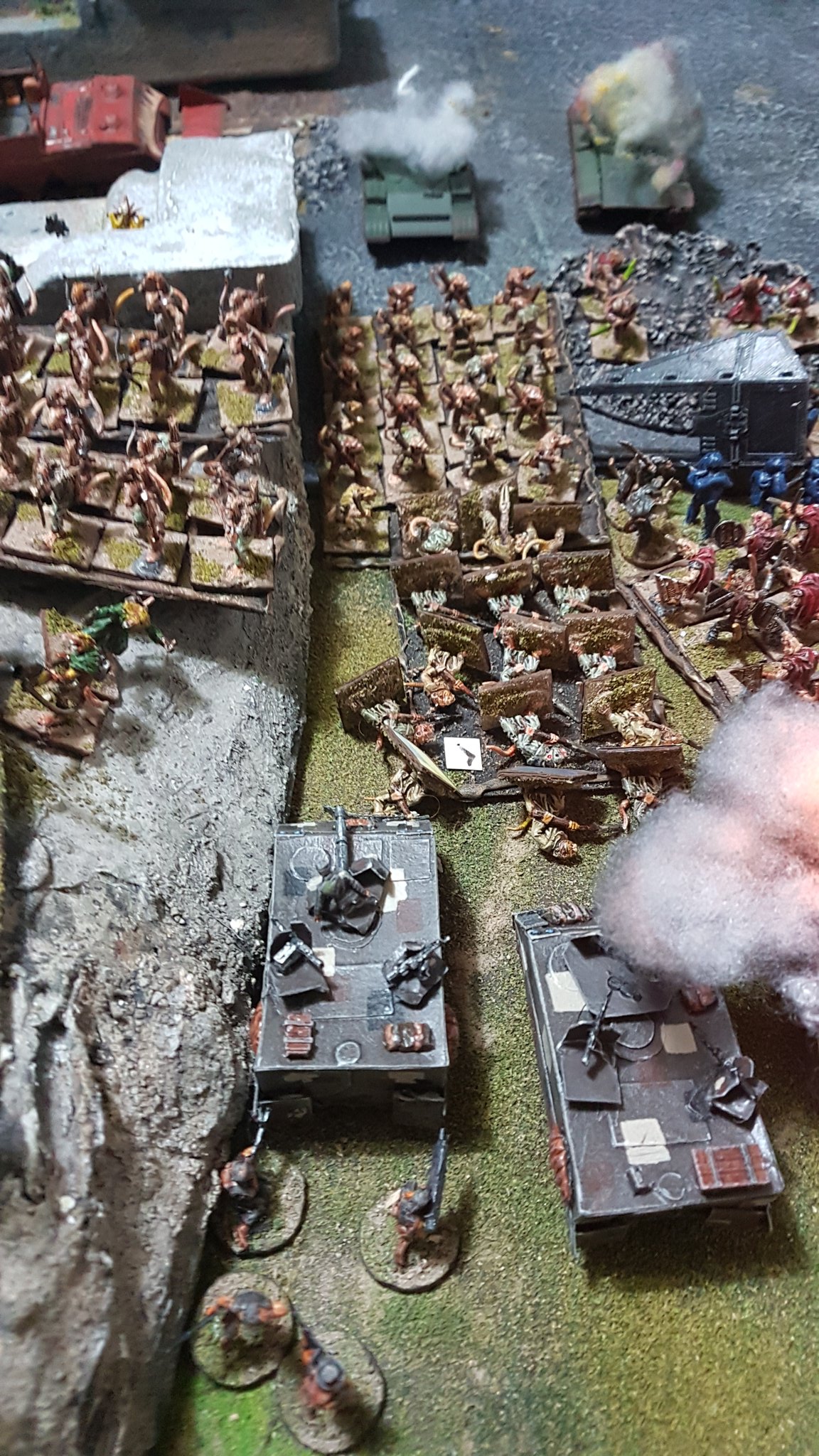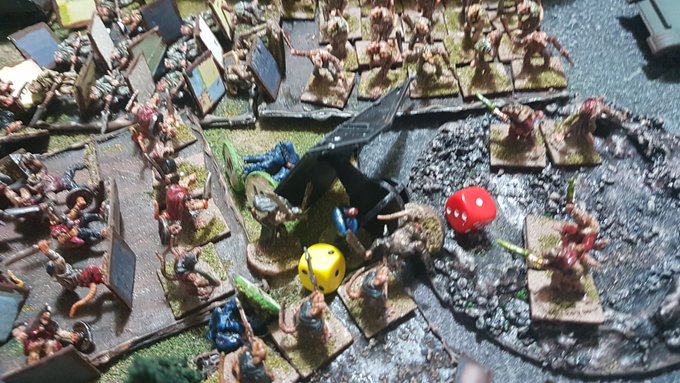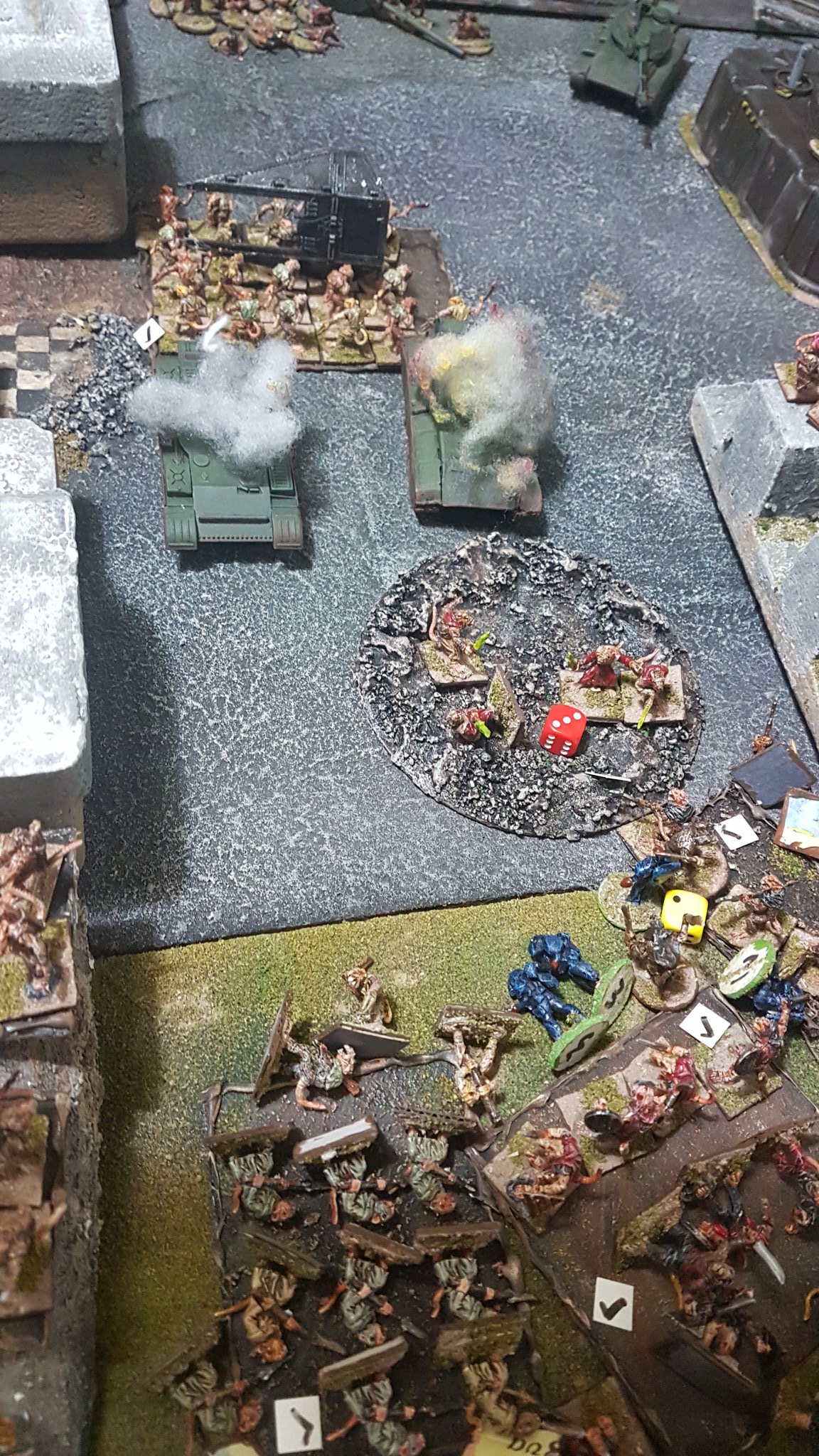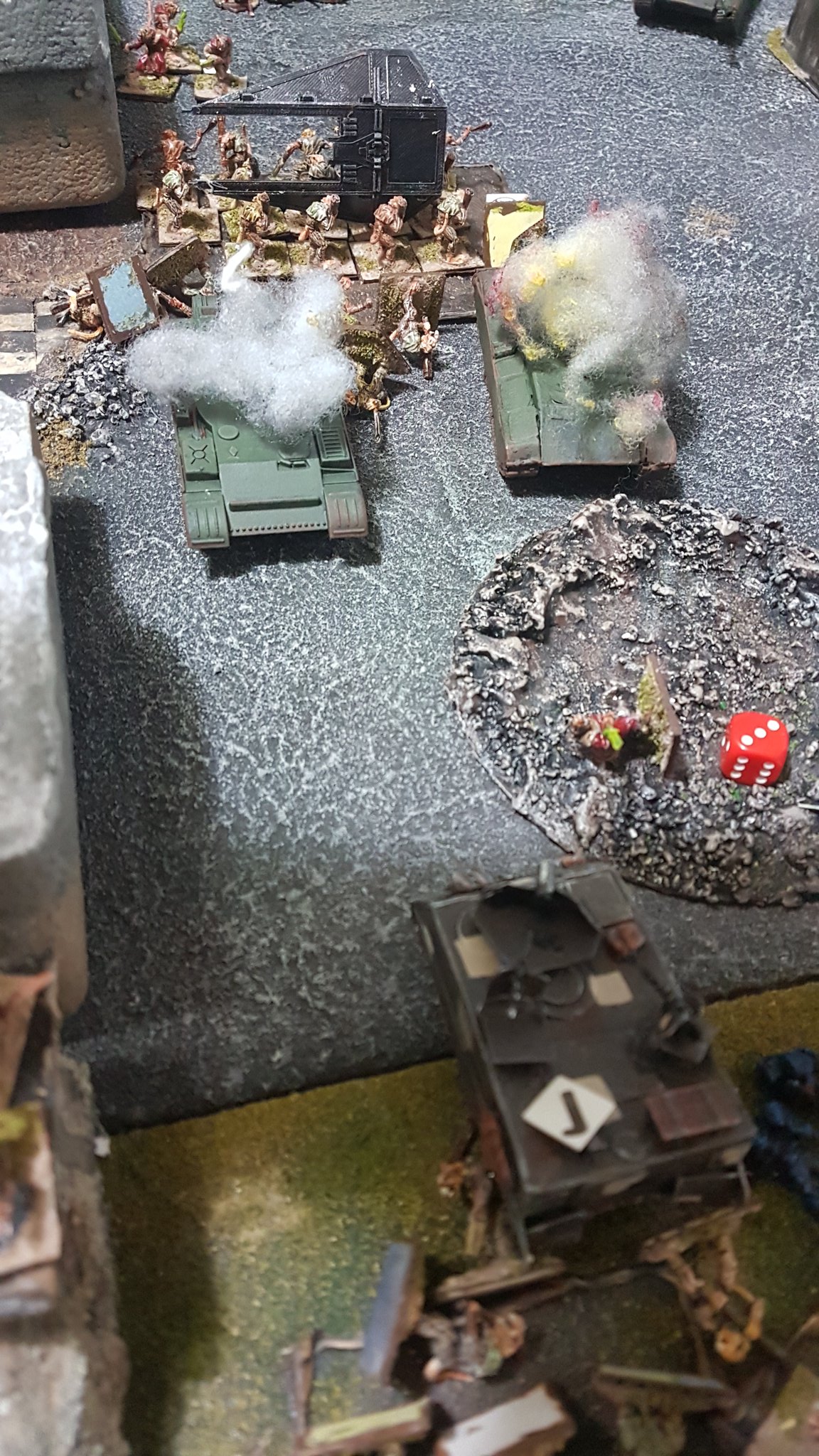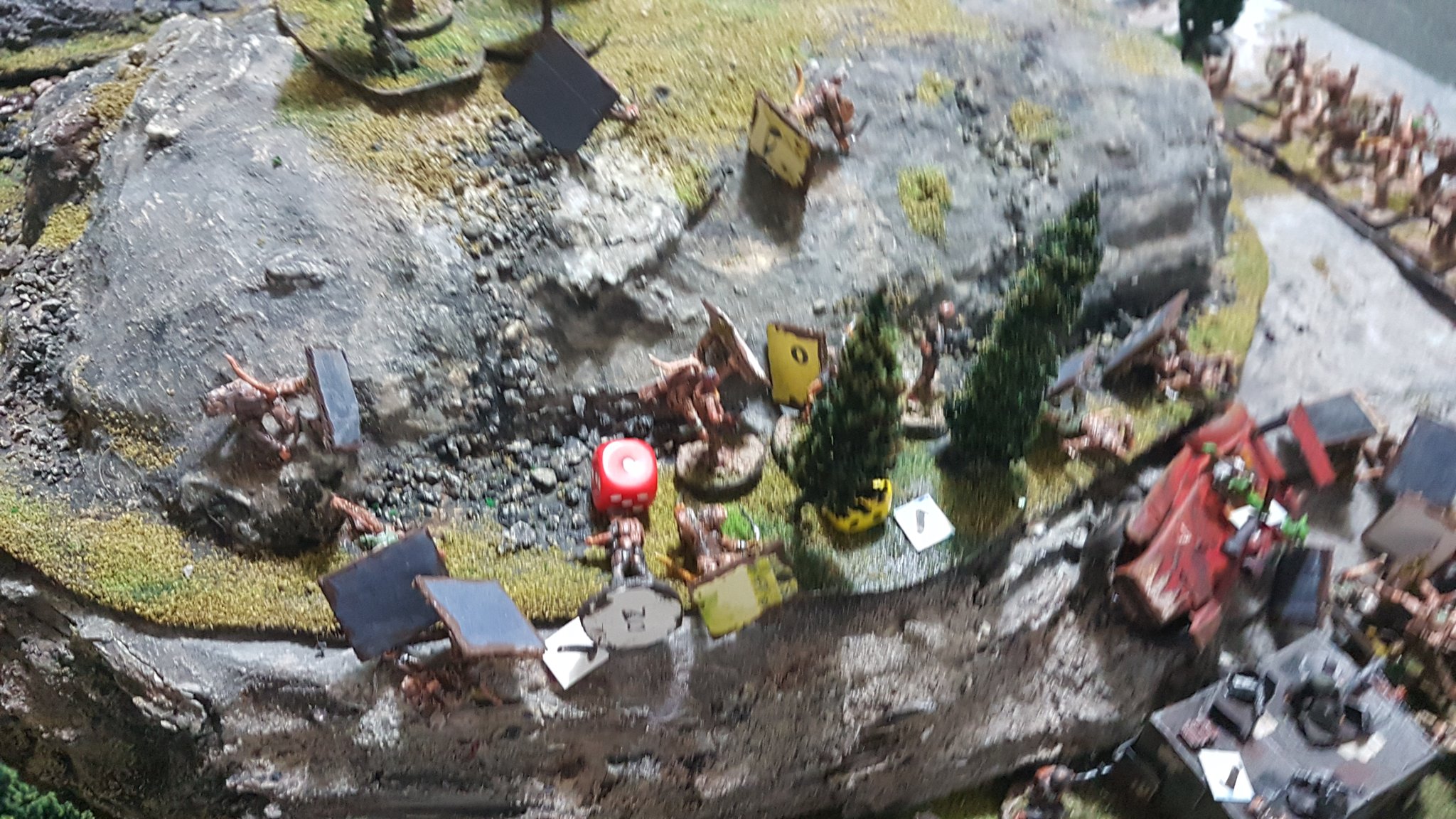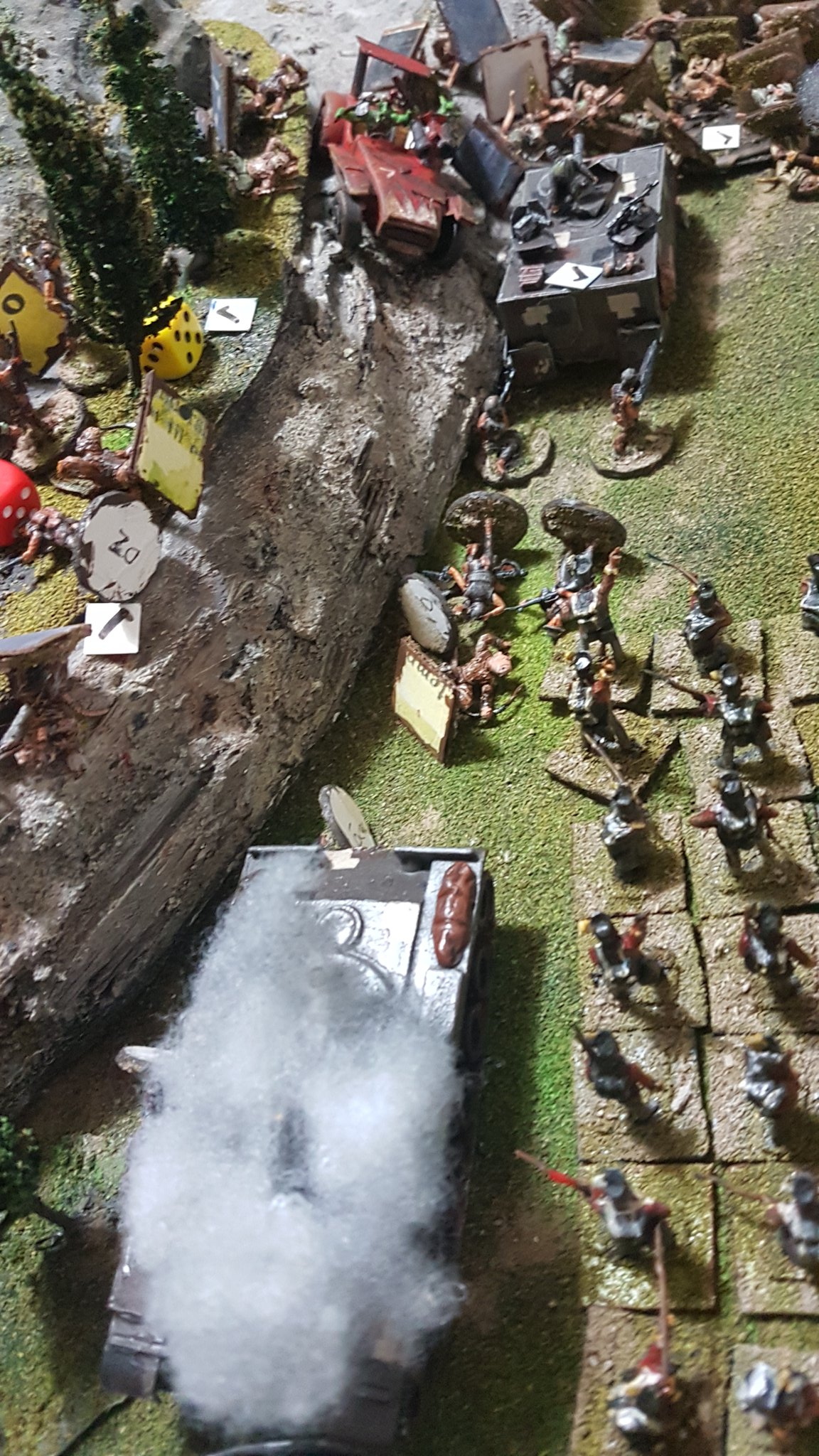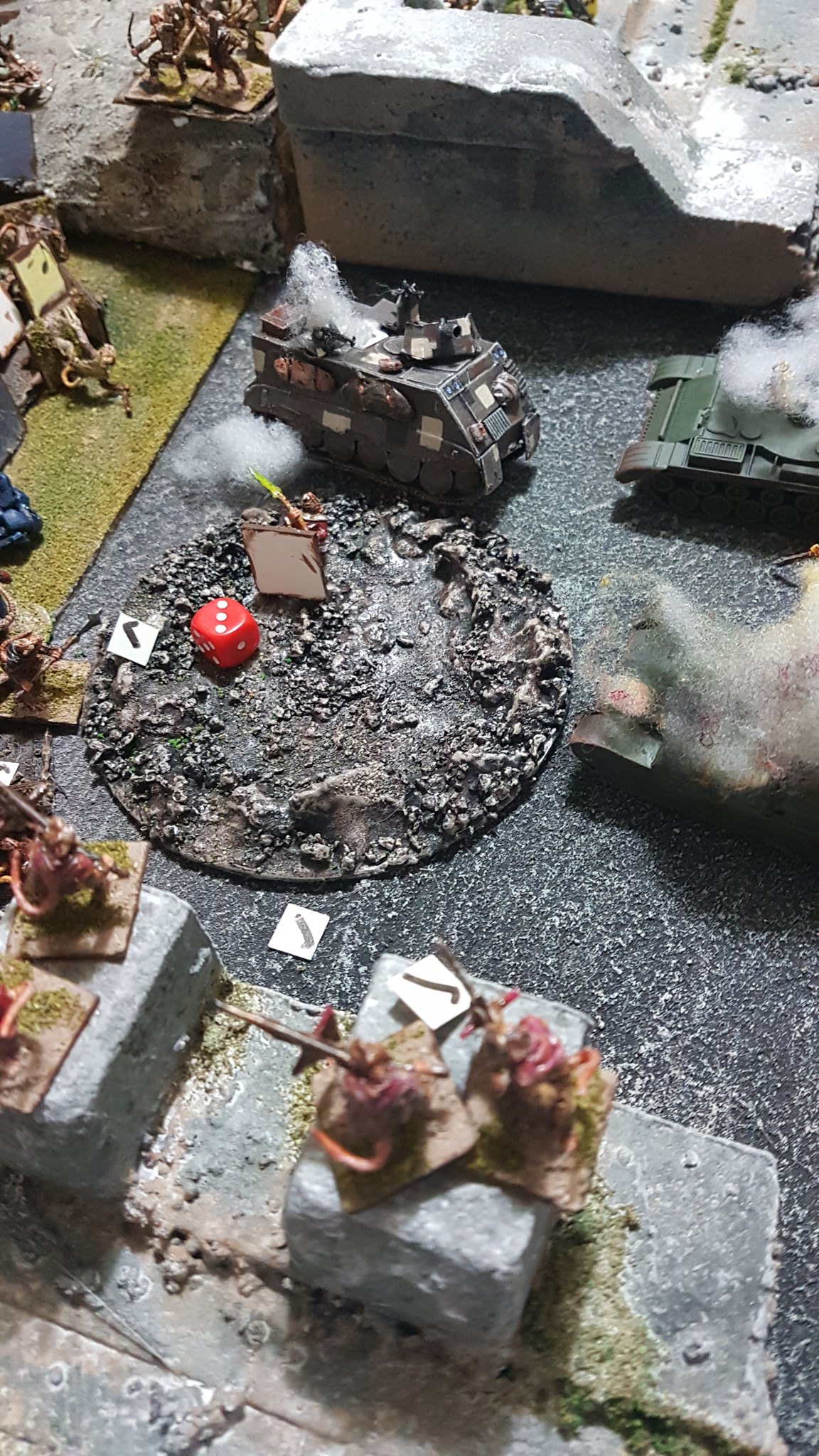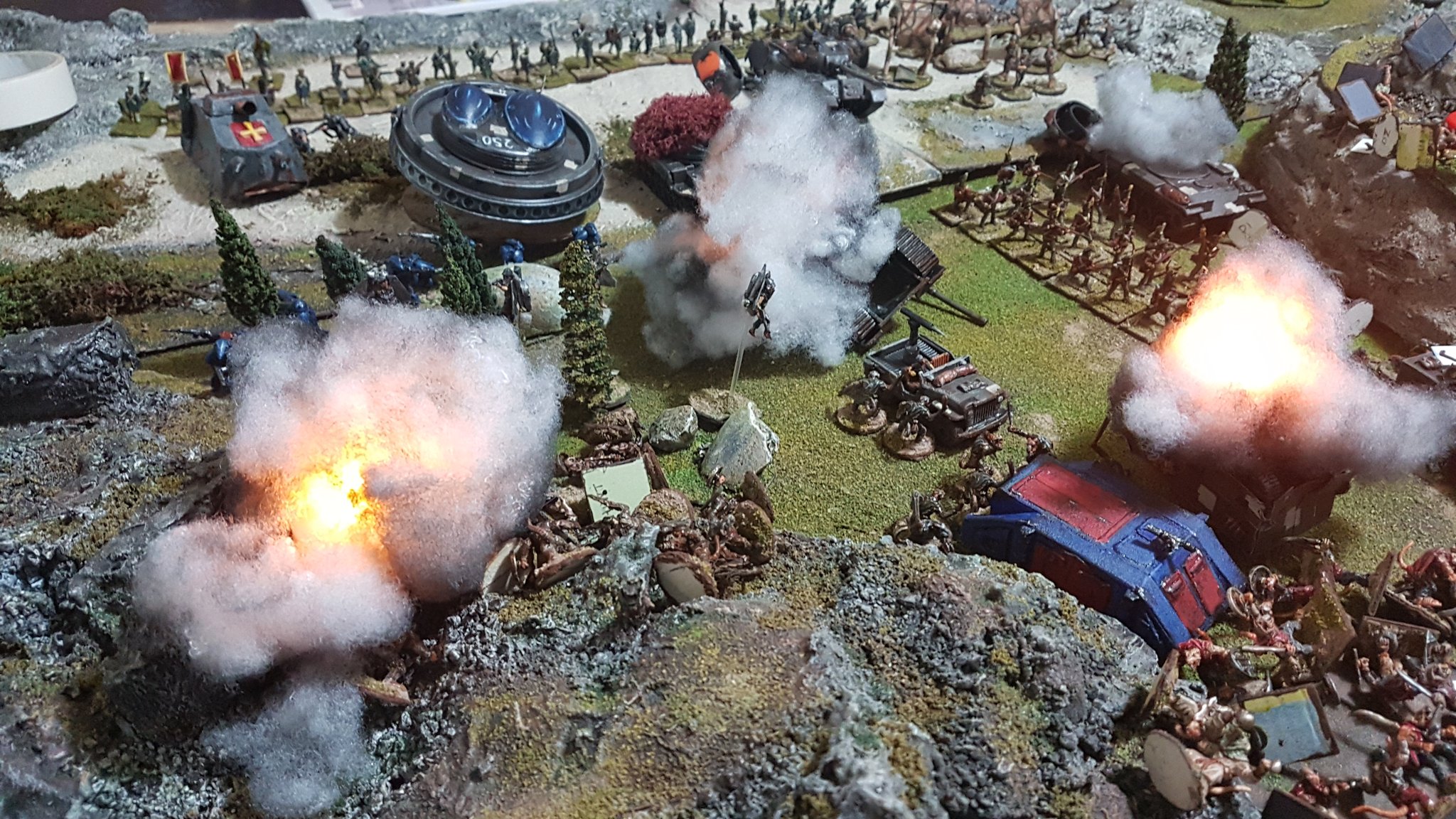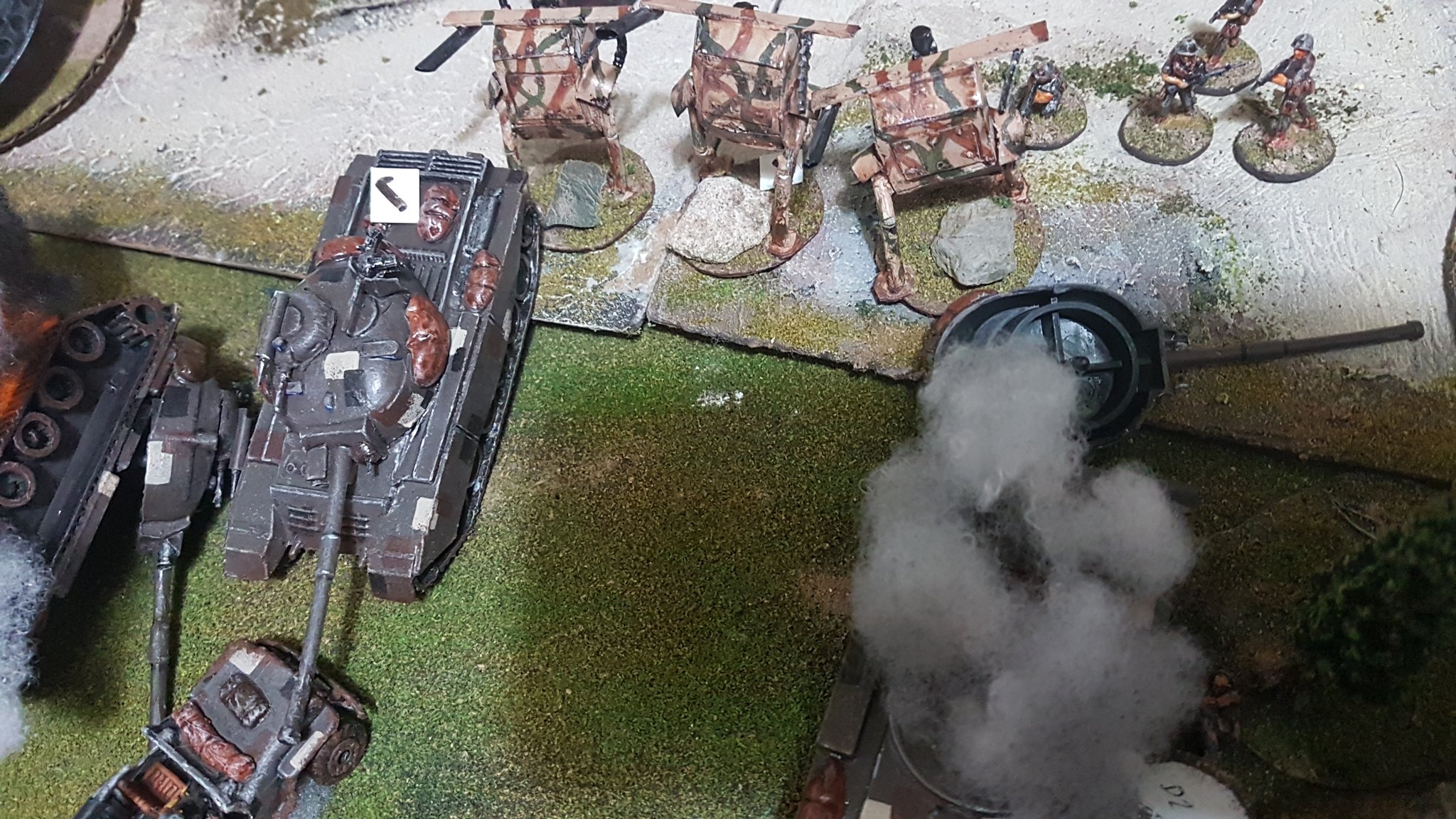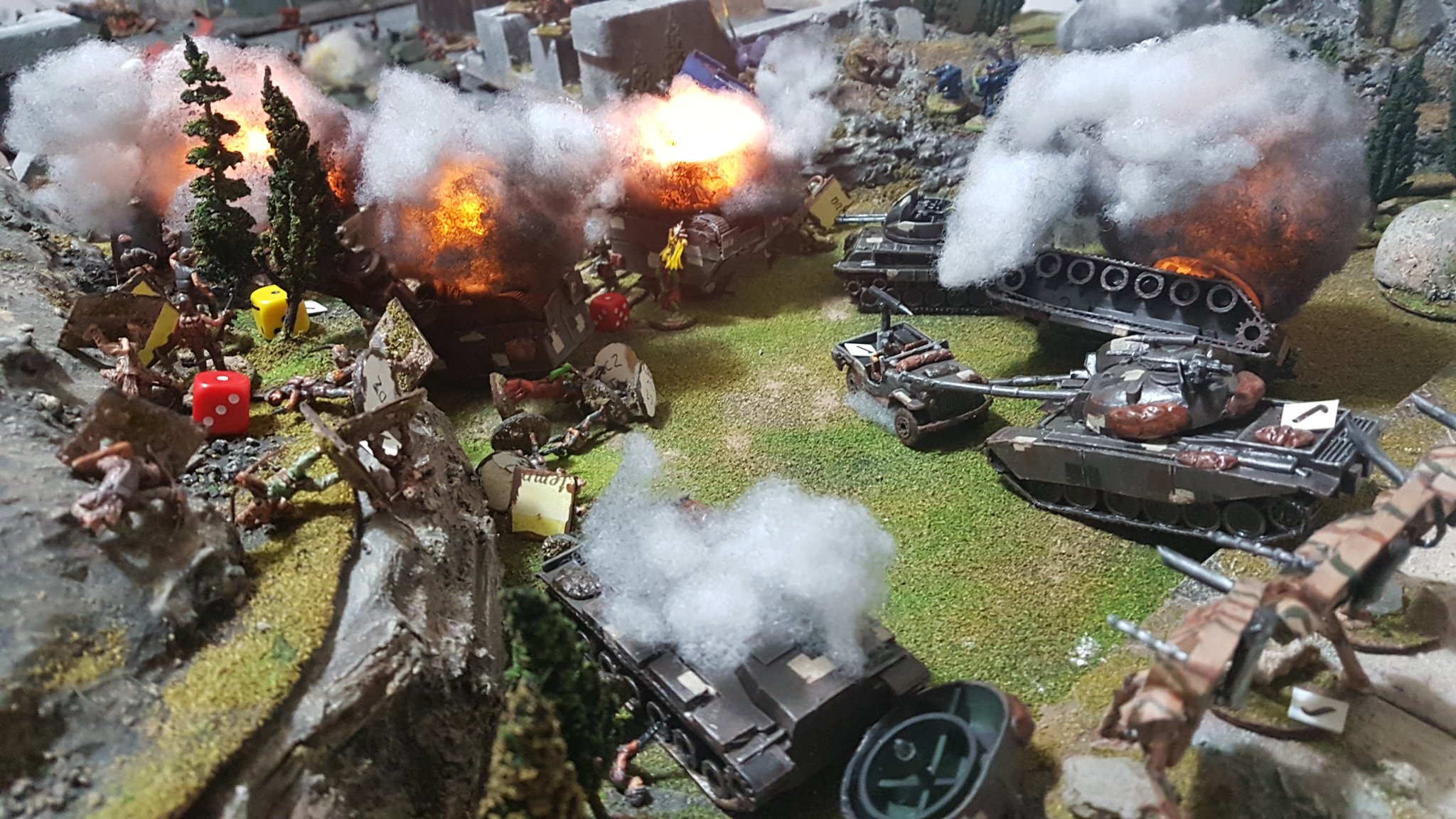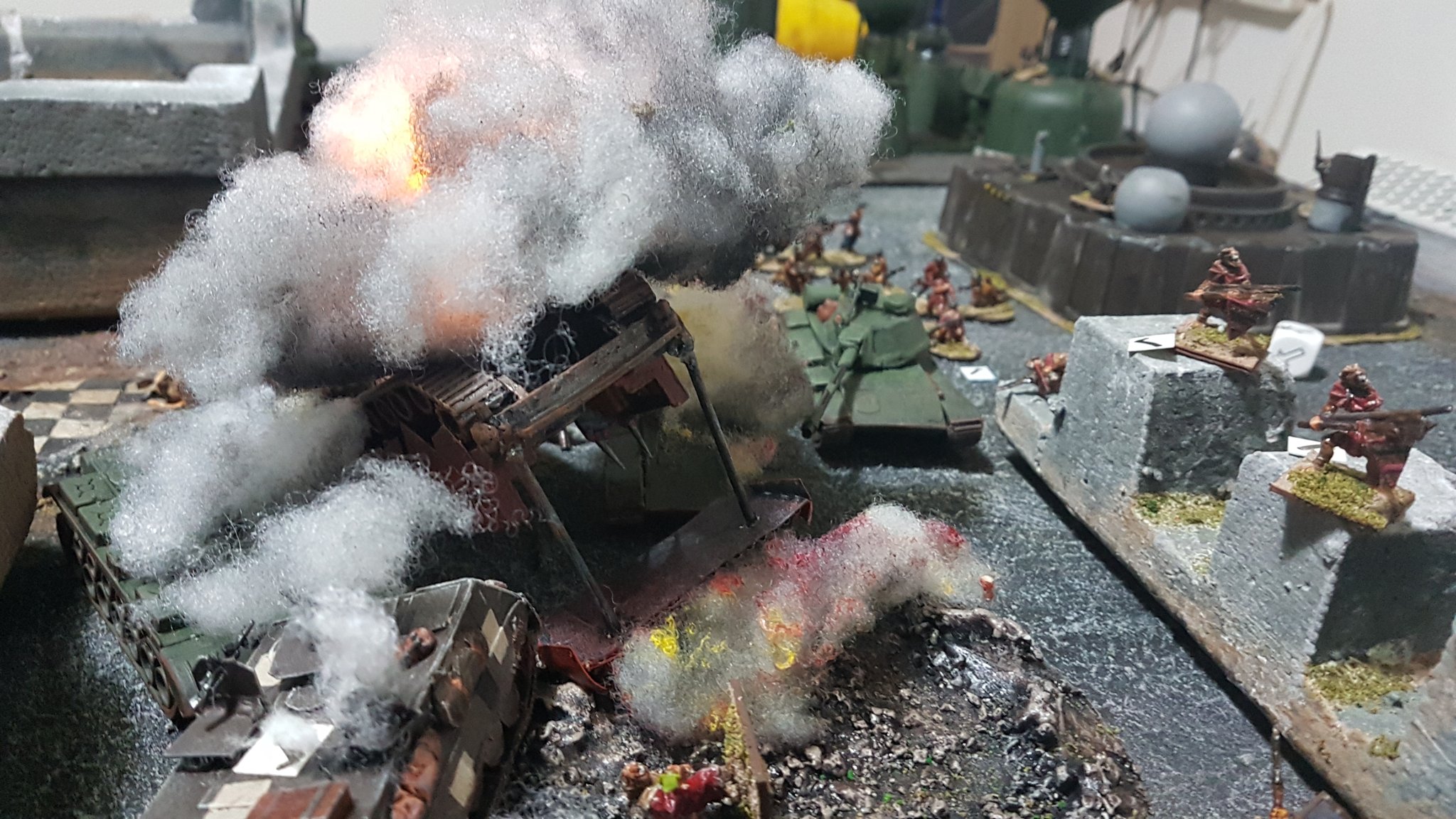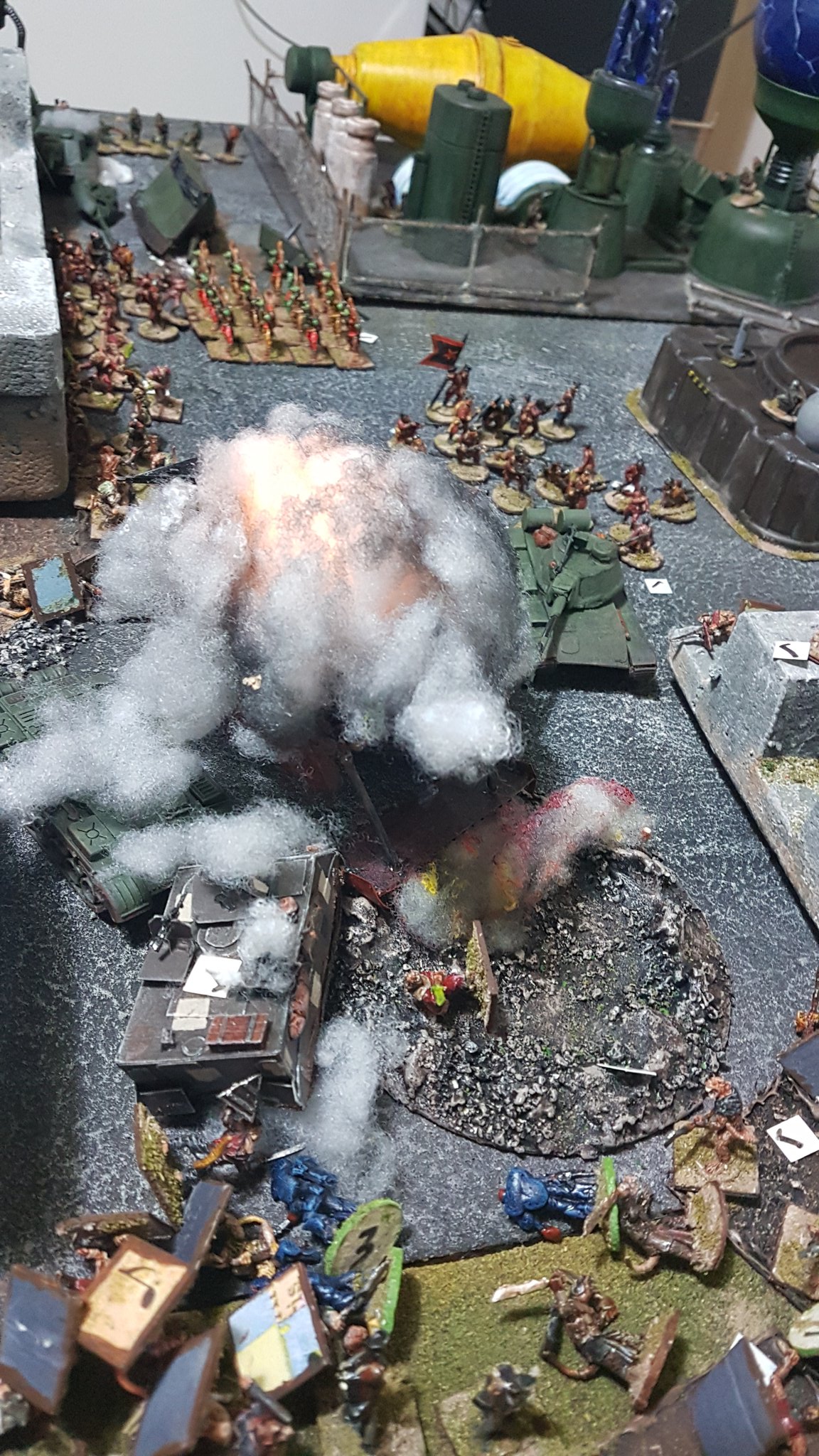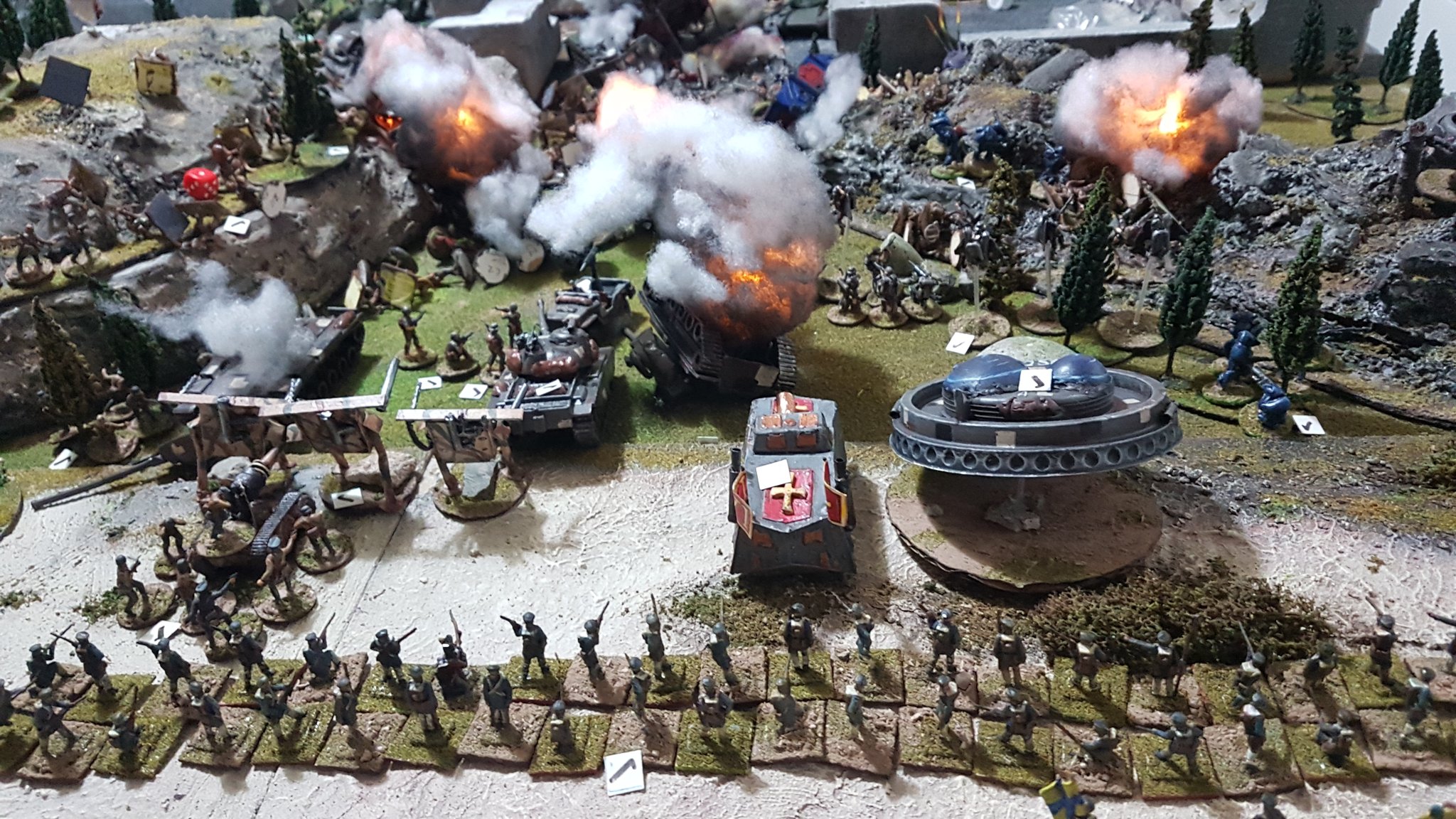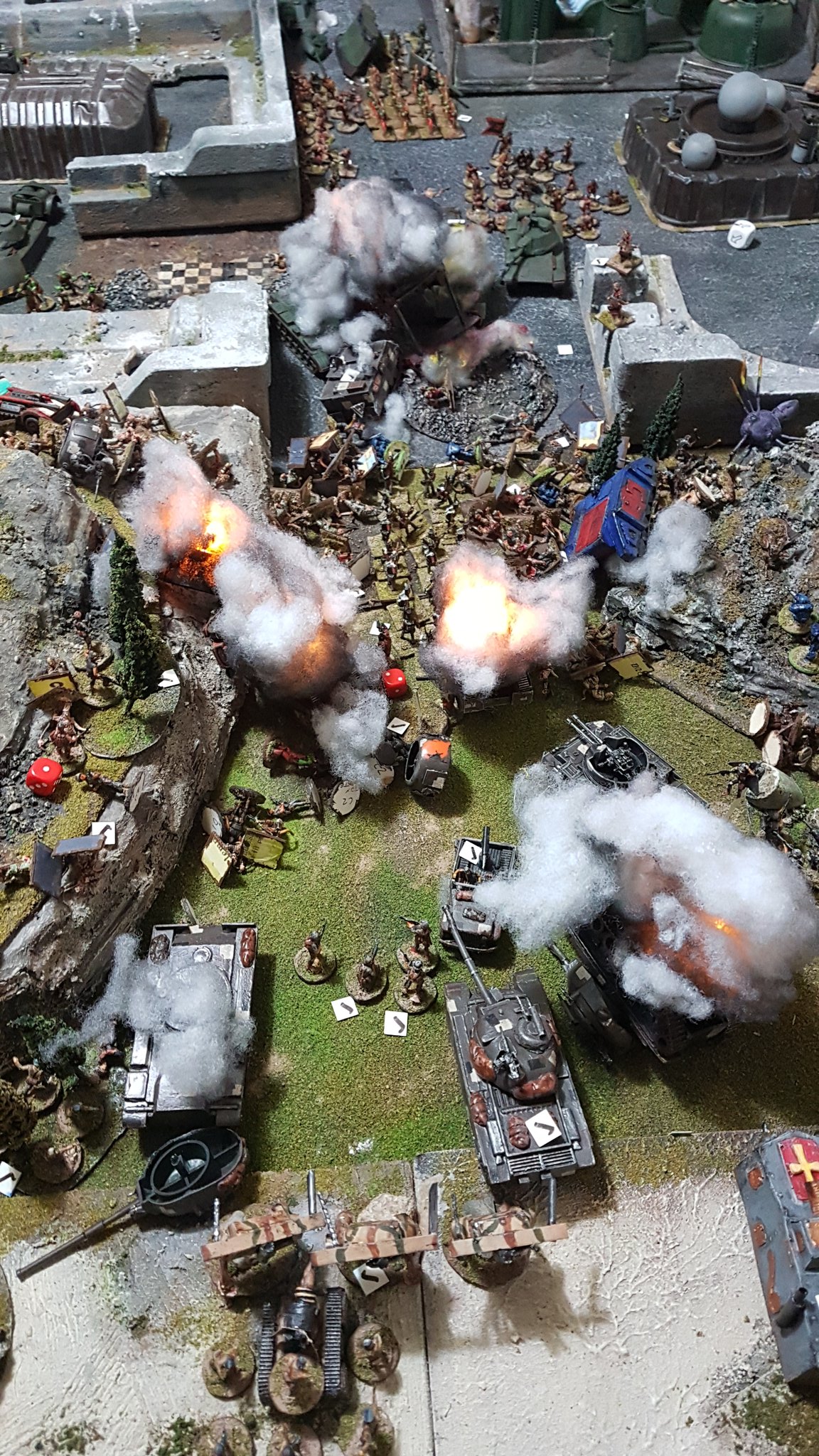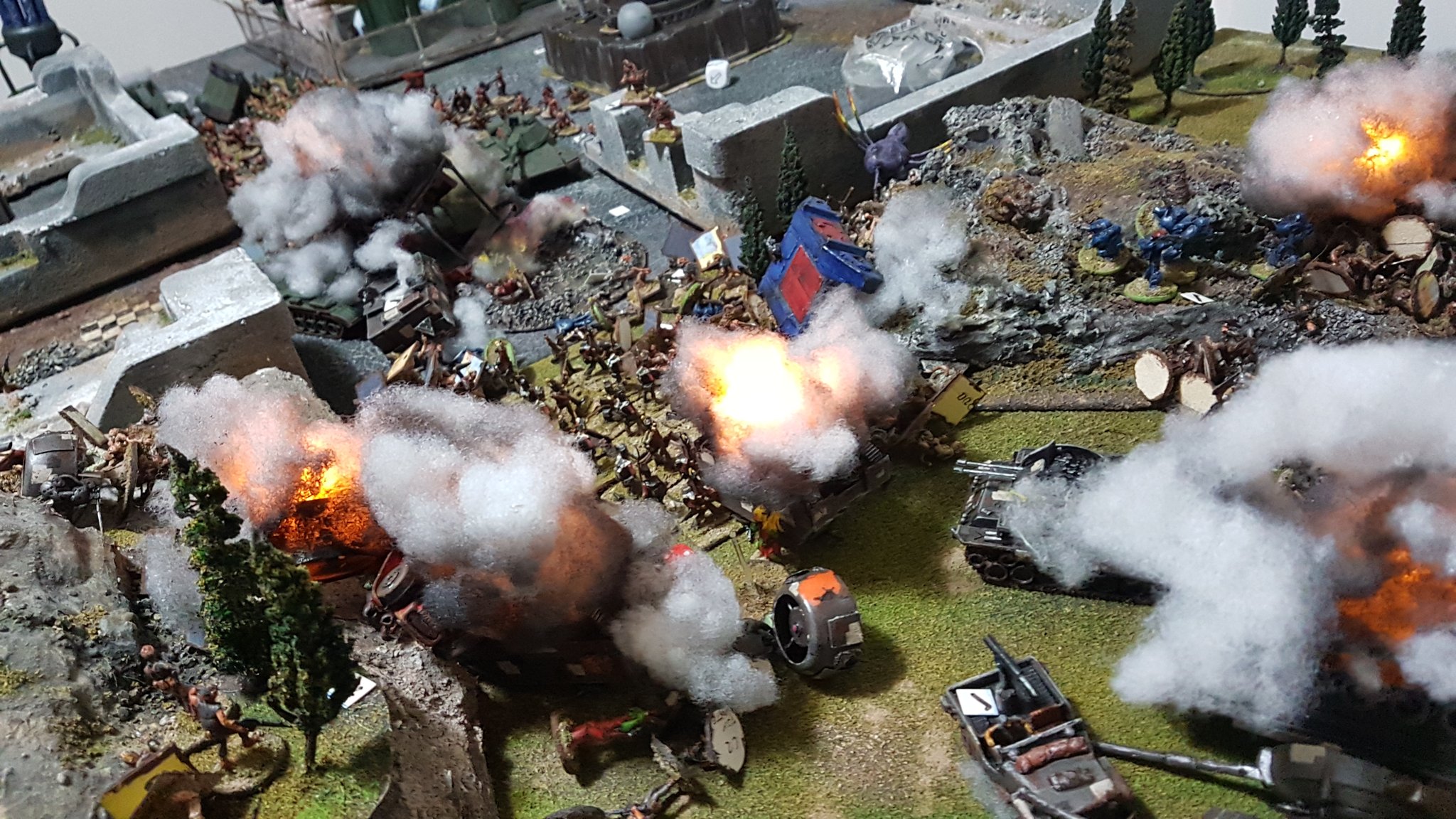 So that's the end of turn 2 and despite monstrous casualties the Baddies are in a good position… they've got the downed spacecraft and are scuttling back to their table edge with it, and the main route for the Goodies is largely inaccessible due to wrecked armour and magic fire… what adventures will turn 3 bring?!? Stay tuned, stay thrifty, and stay healthy and safe out there, we'll be back soon!