We've all been there. It happened with Da Skooderia. It happened with the Virum Nascii. That idea, the initial rush of enthusiasm… and then nothing.
Such it was with this guy – a Valiant Miniatures "1/72" German converted with cardboard, greenstuff and the now infamous granny grating into a sci-fi trooper with an unfeasibly big gun. I was pleased with the results, and resolved to make him some friends.
And then I did nothing about it. For a year.. or close to it.
But then the other week I got to thinking, "I could just go for a bit of Firefight…" – Dan offered the use of his gloriously retro Blood Angels to play the part of the Crusaders (humanity's power armoured elites), I ordered up a load of bases from eBay and we were rolling once more!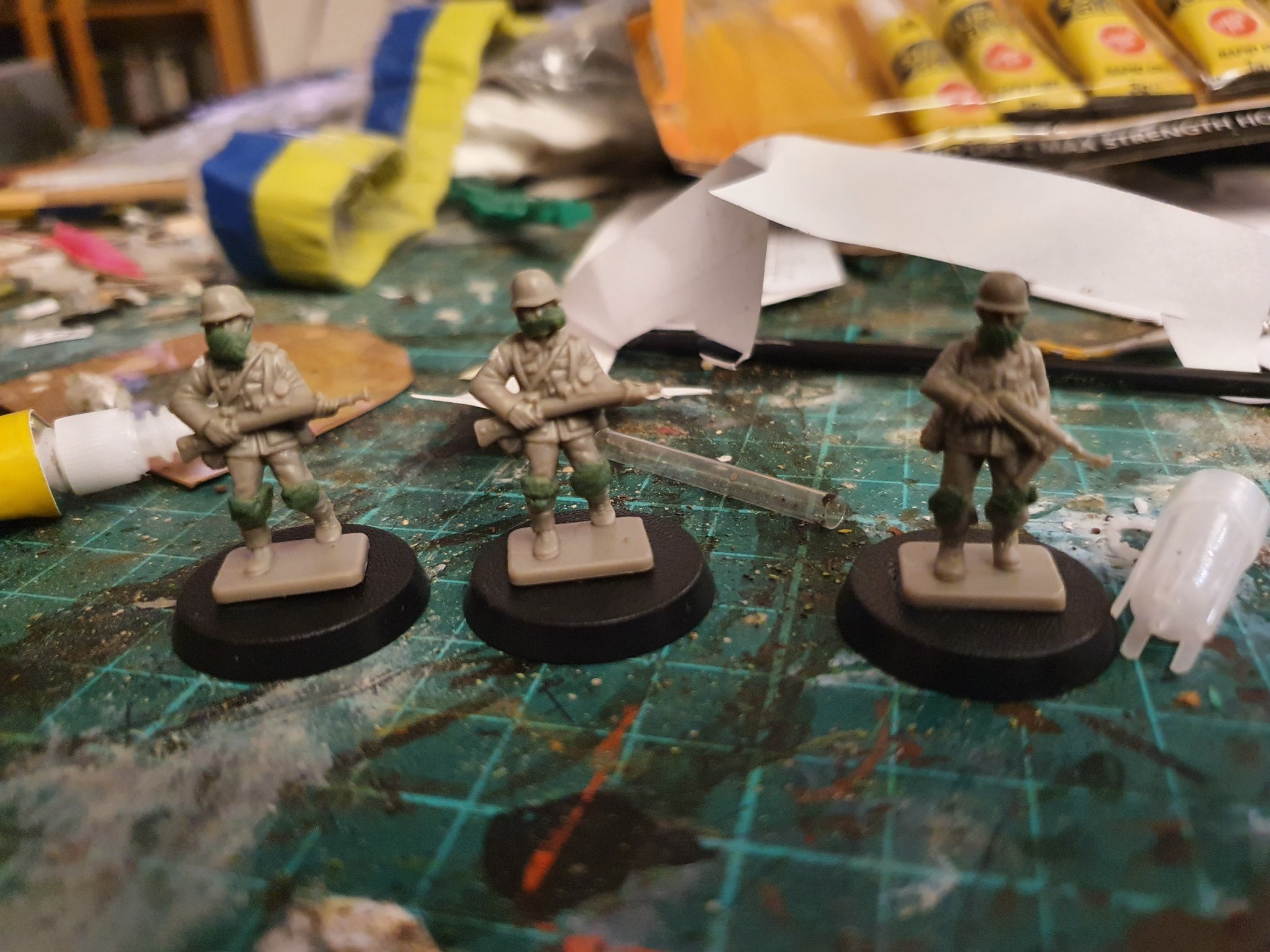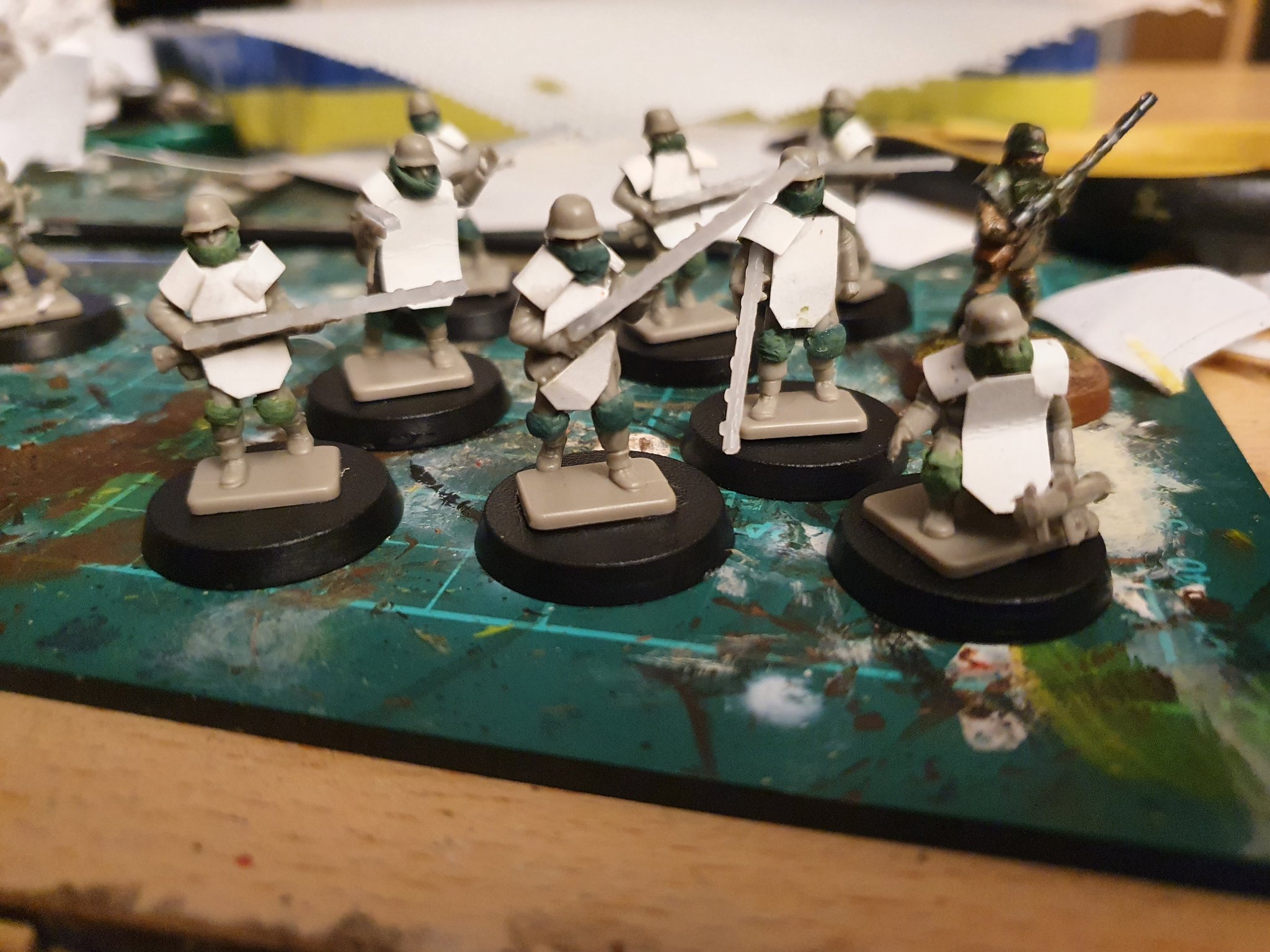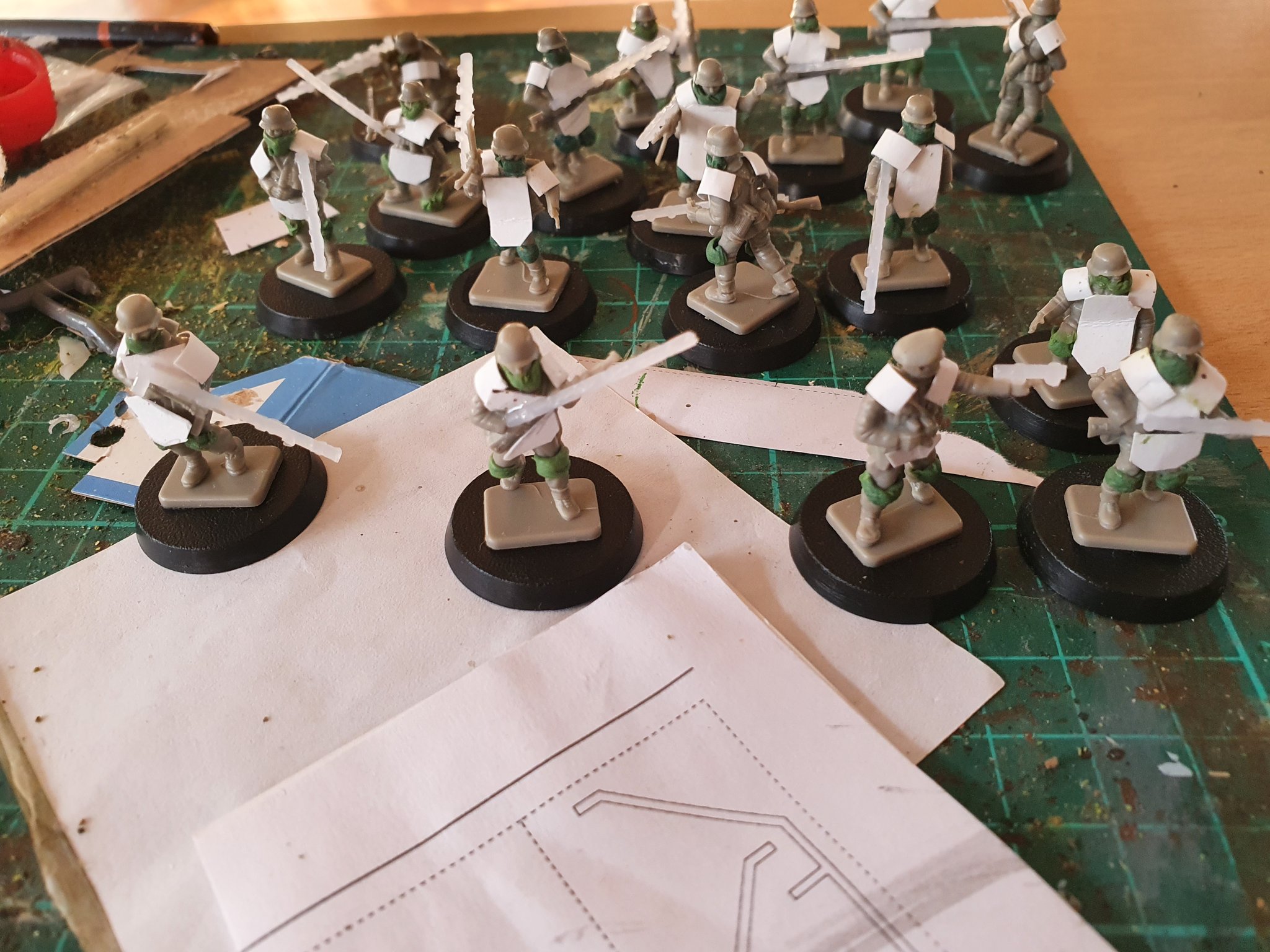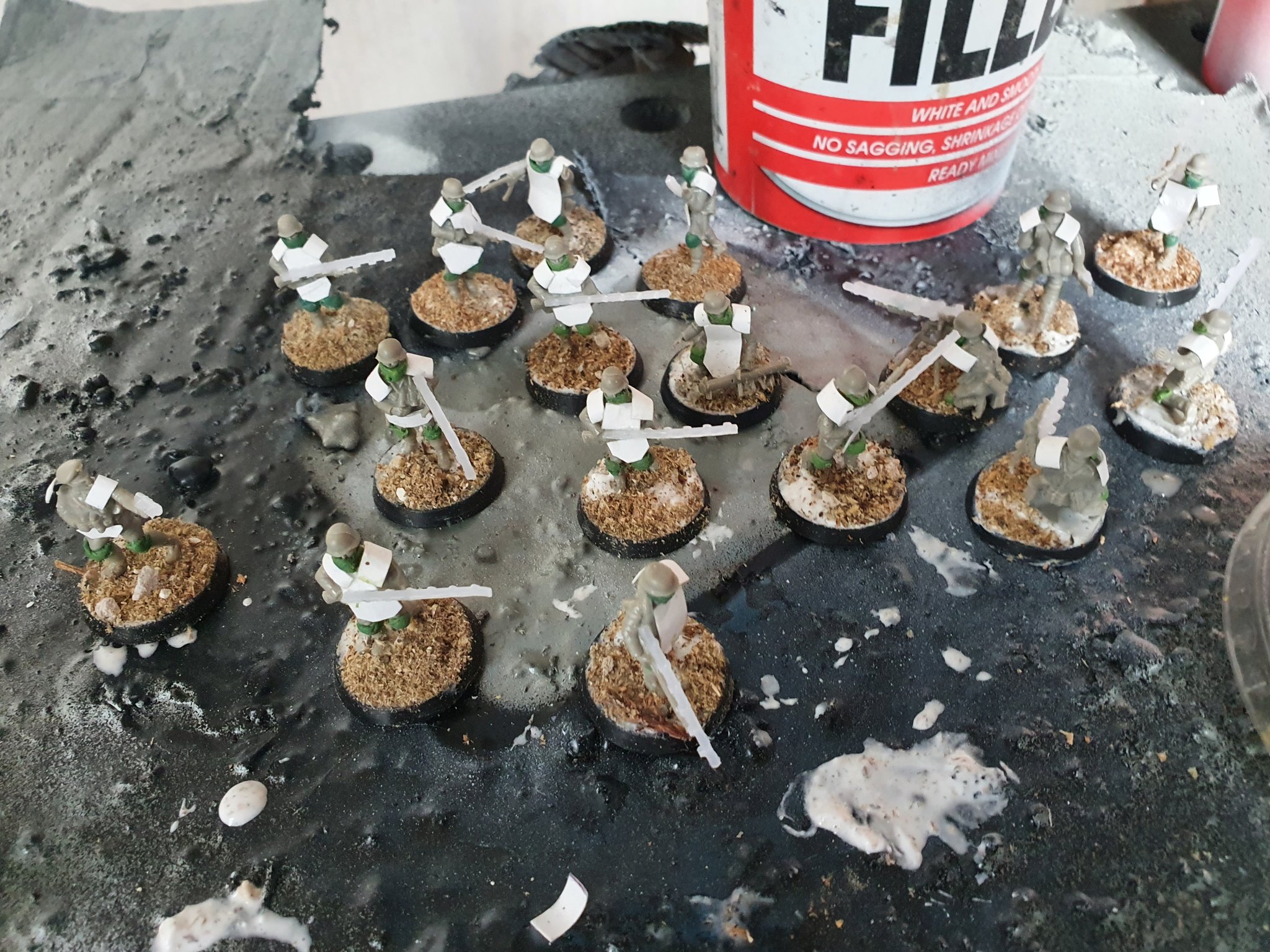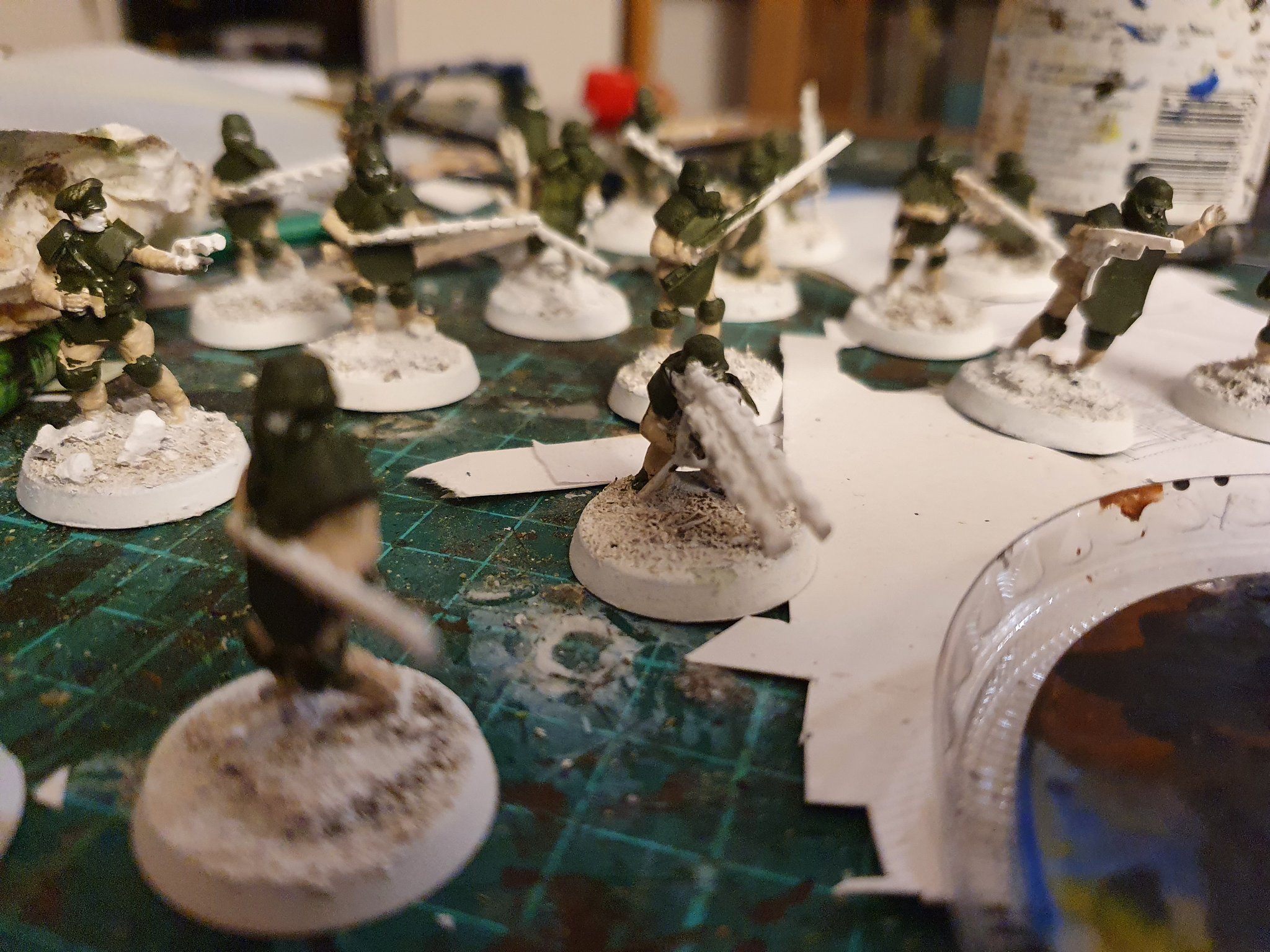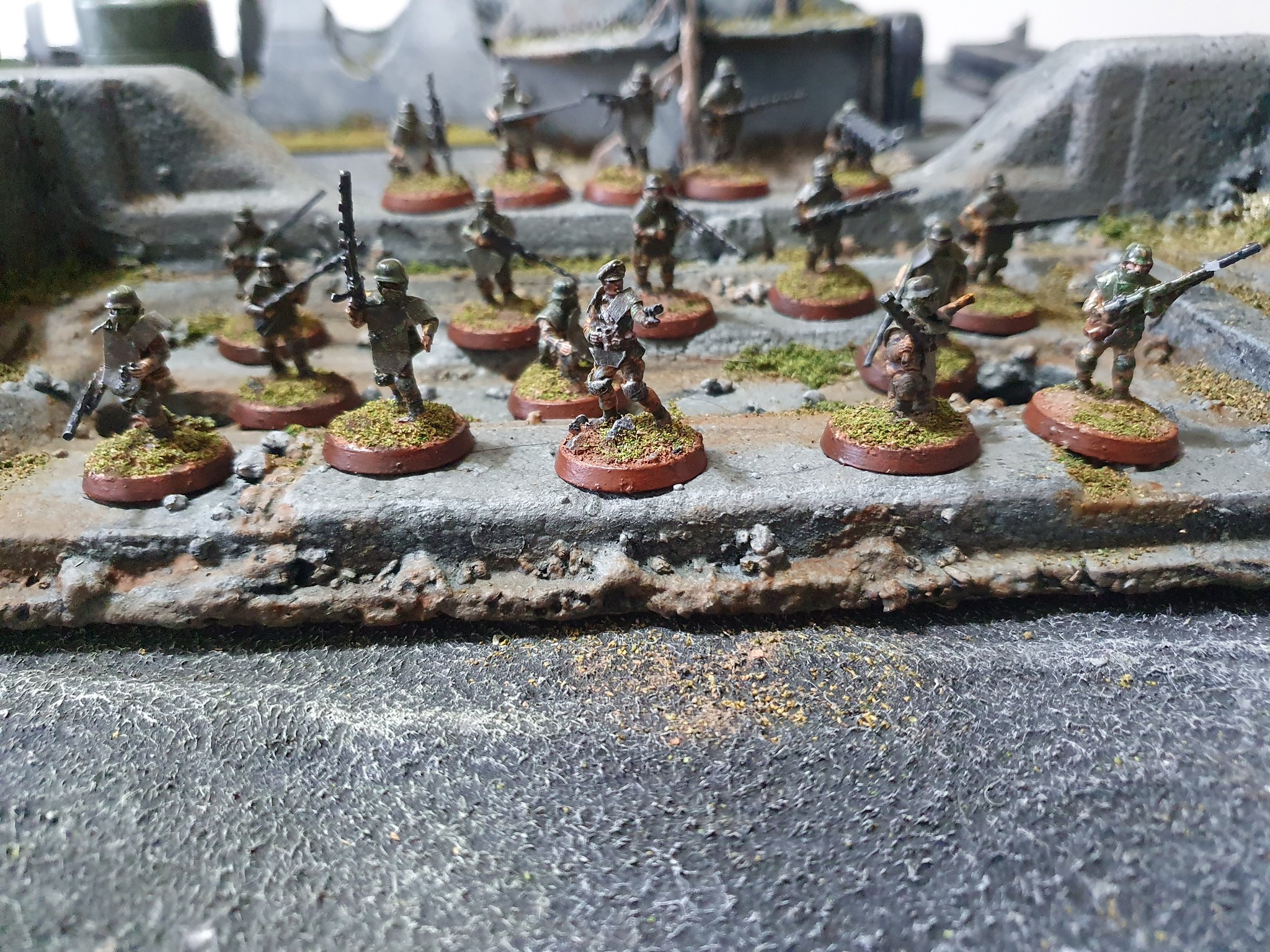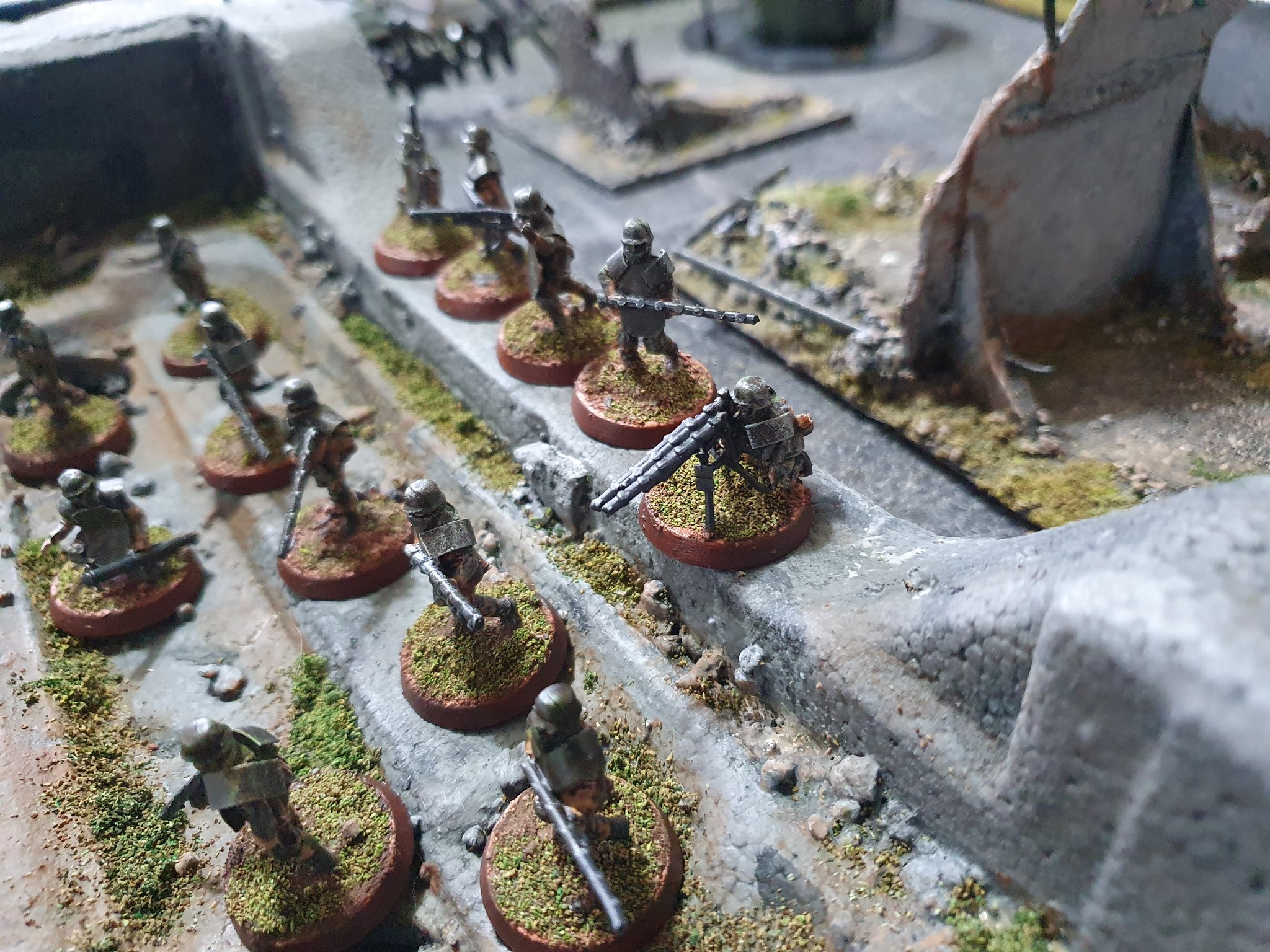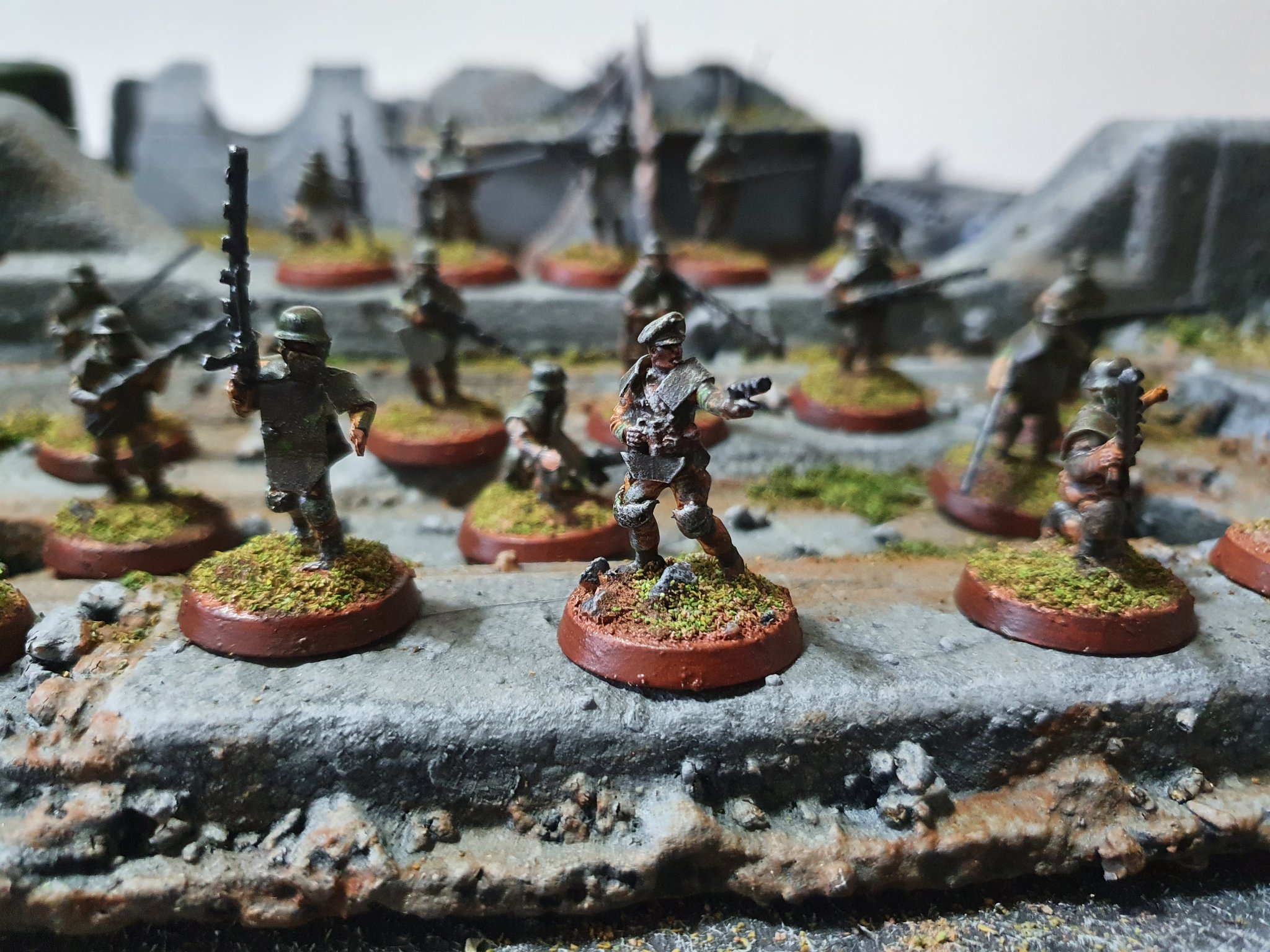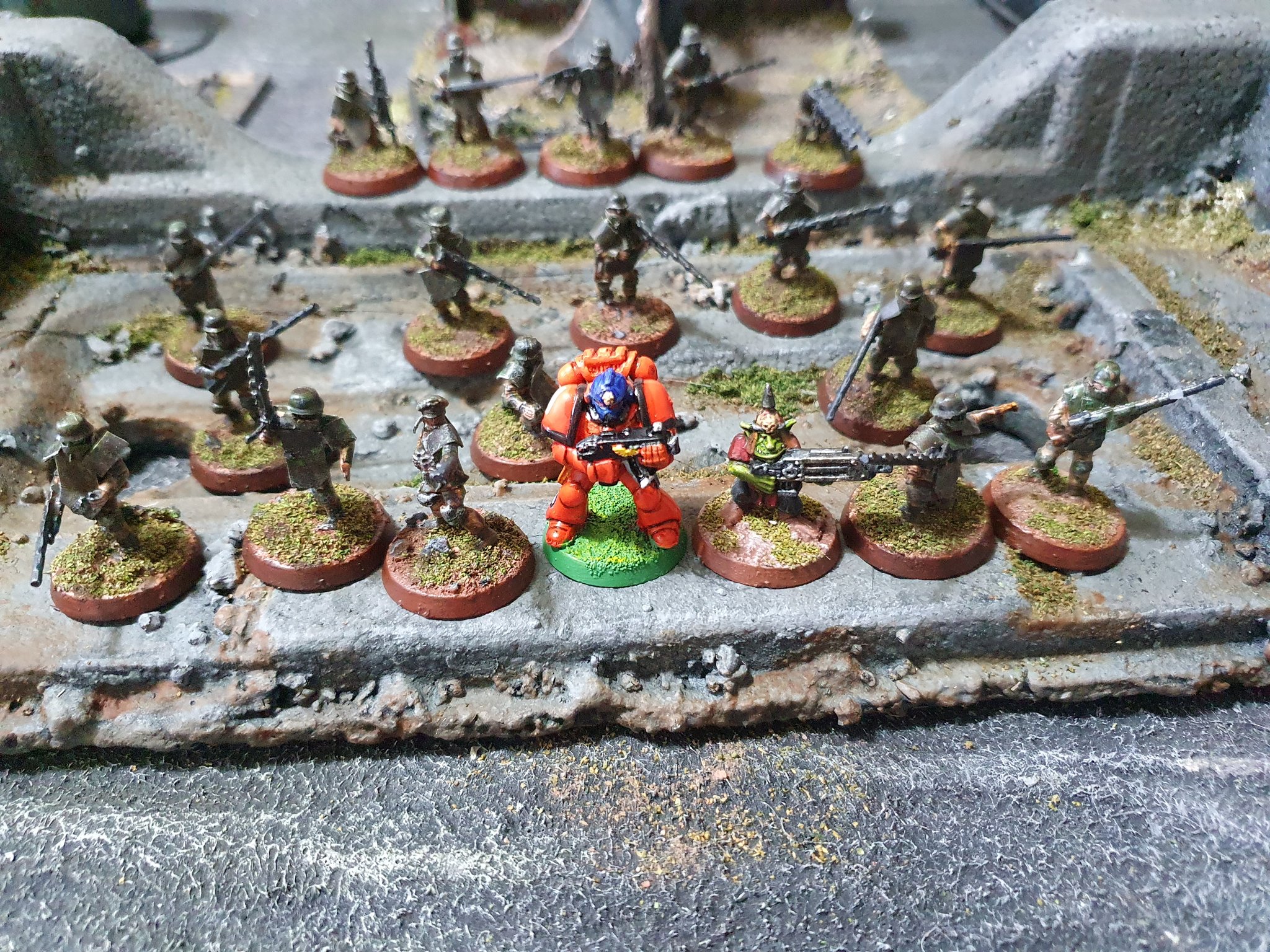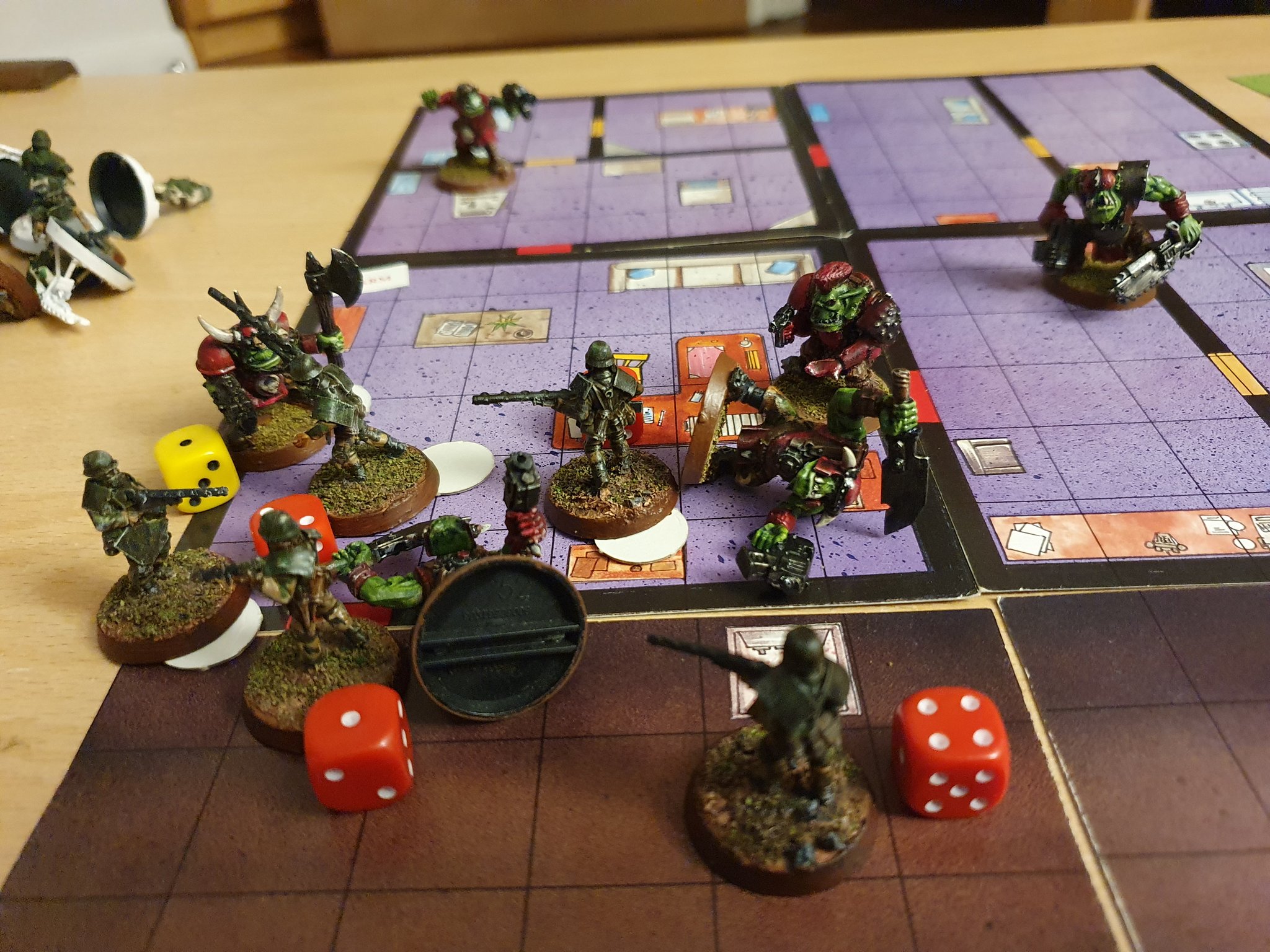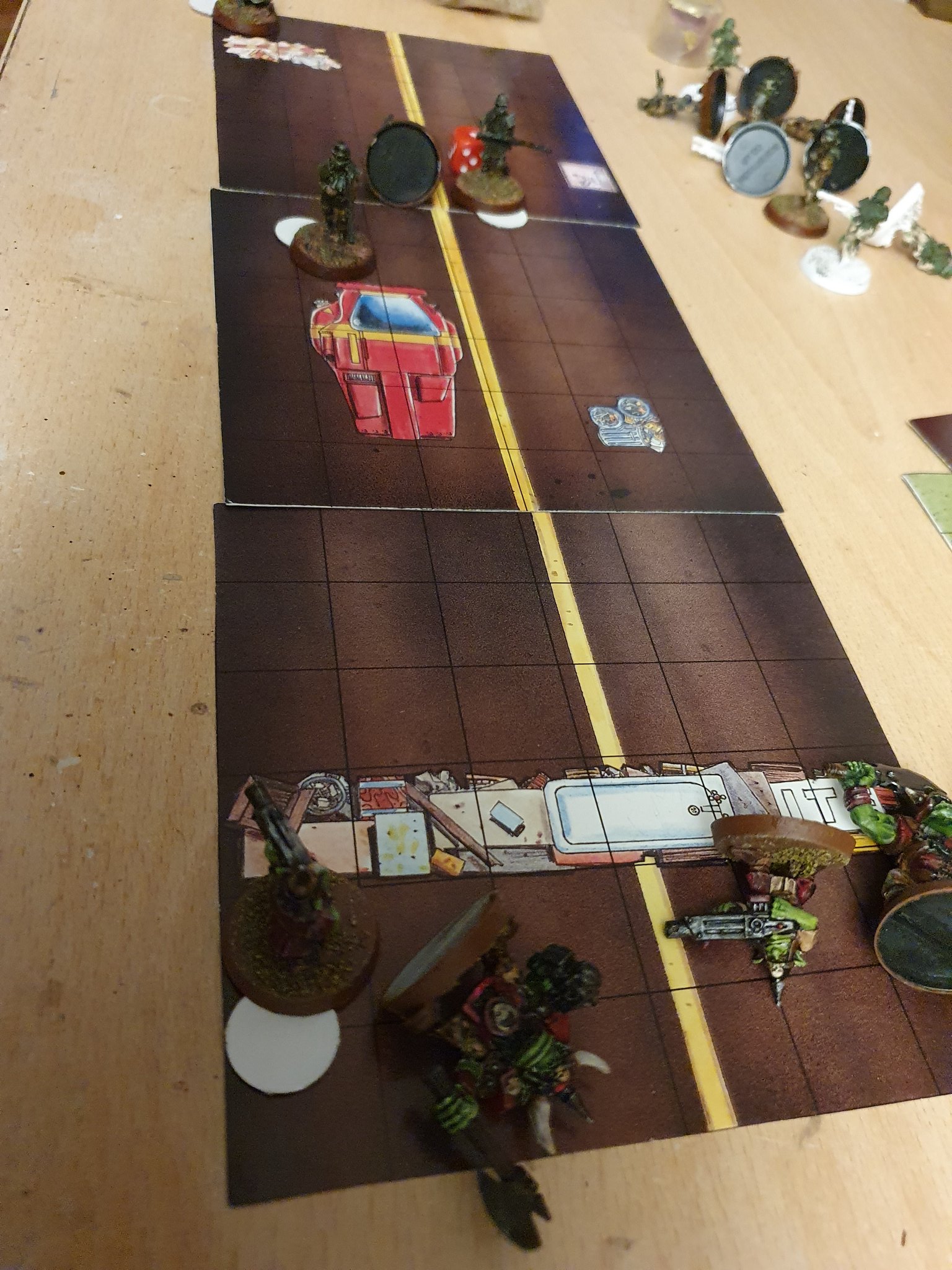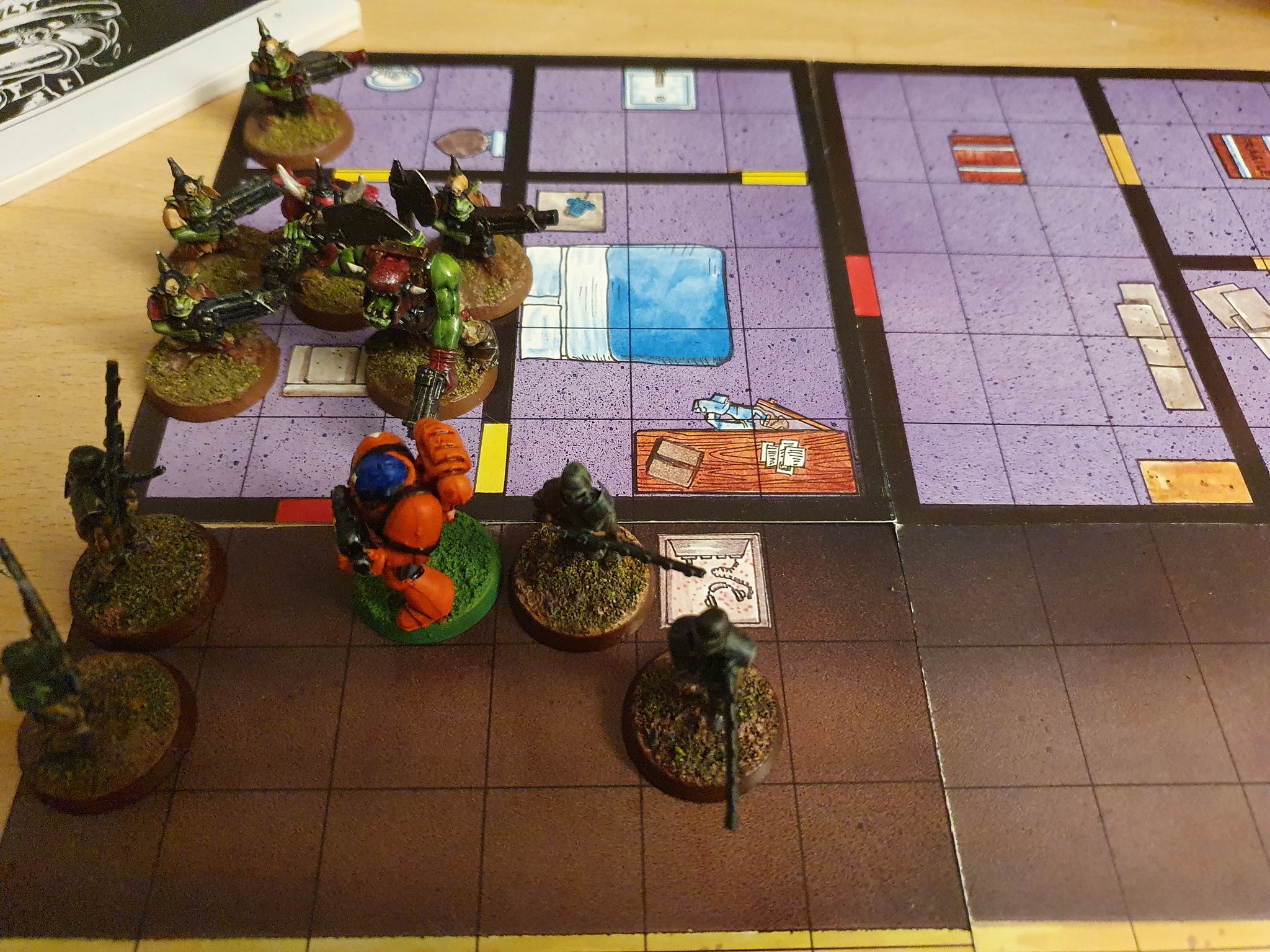 The first mission of the rulebook campaign saw the Crusader NCO taking the squad out on a patrol, clearing a building. This saw them first ambushed by a Goblin patrol in the garden in front of the house: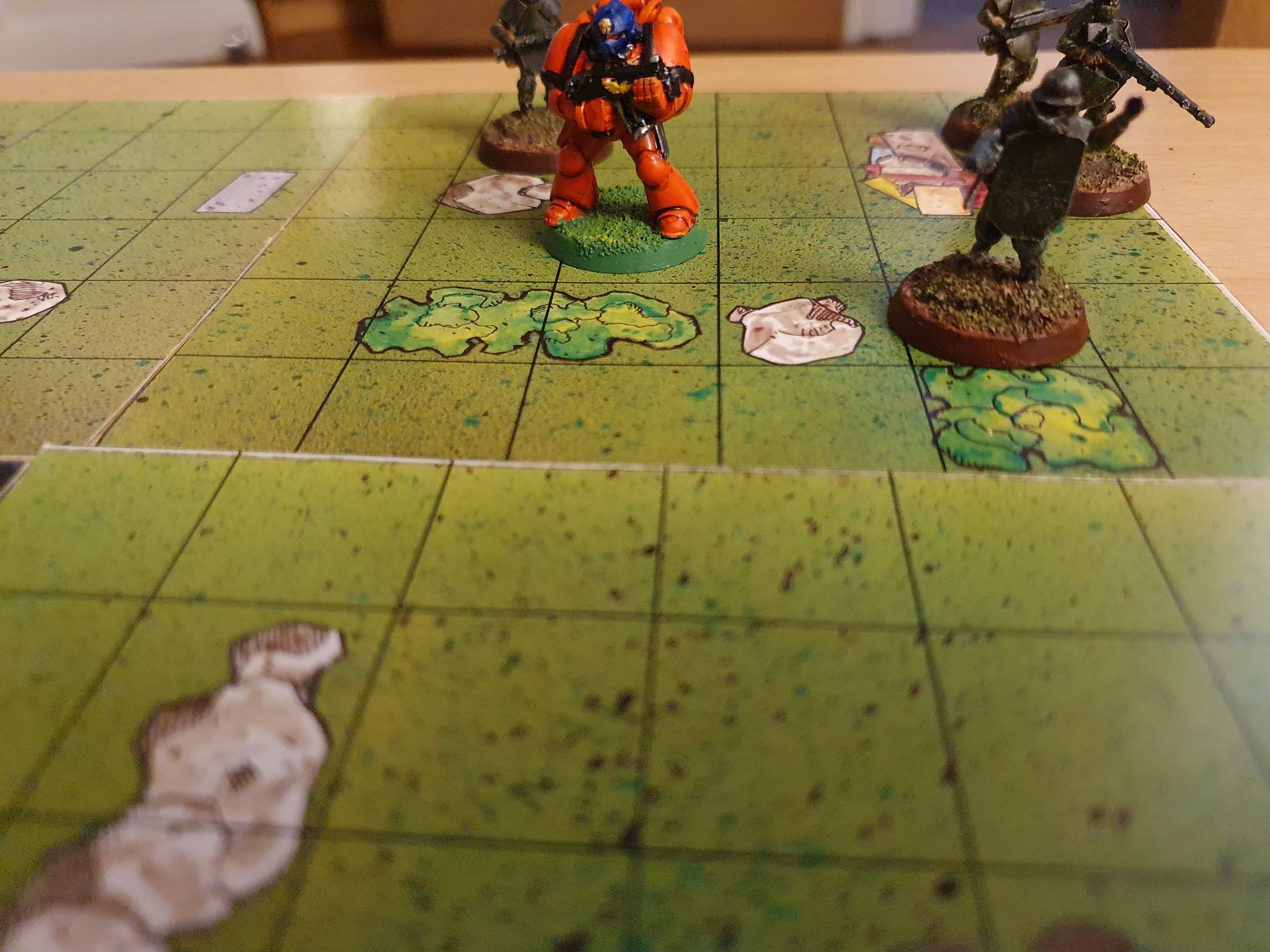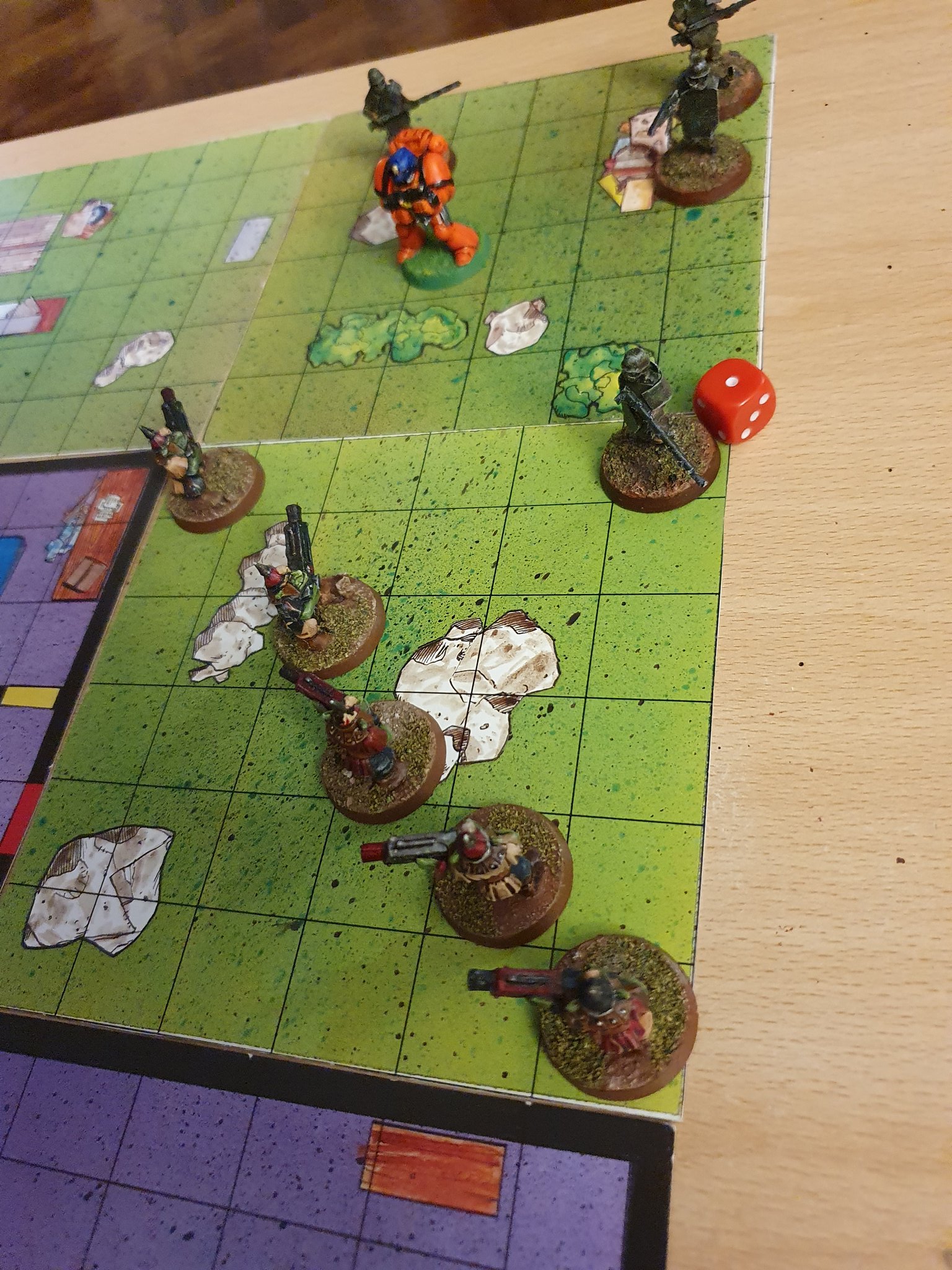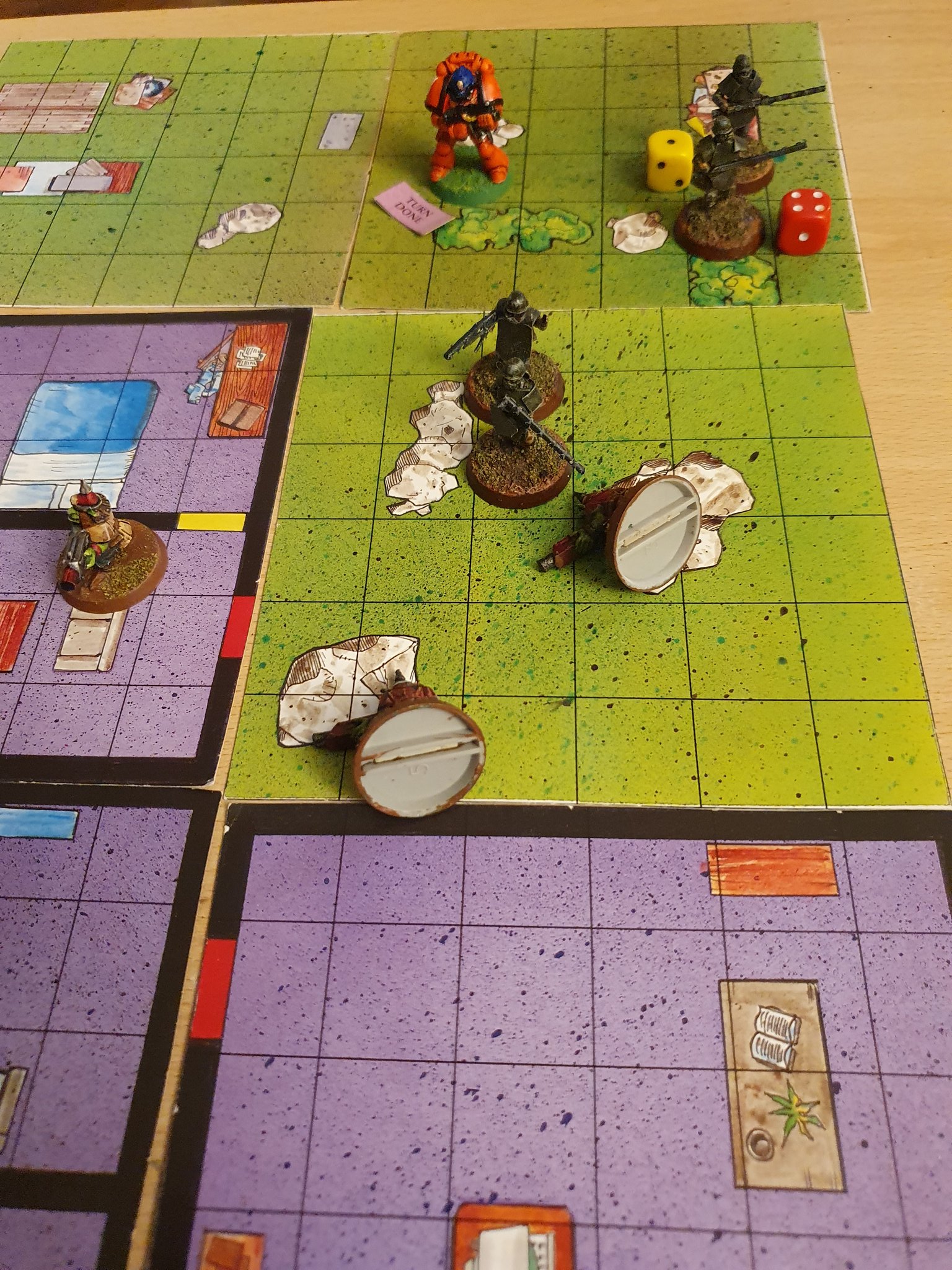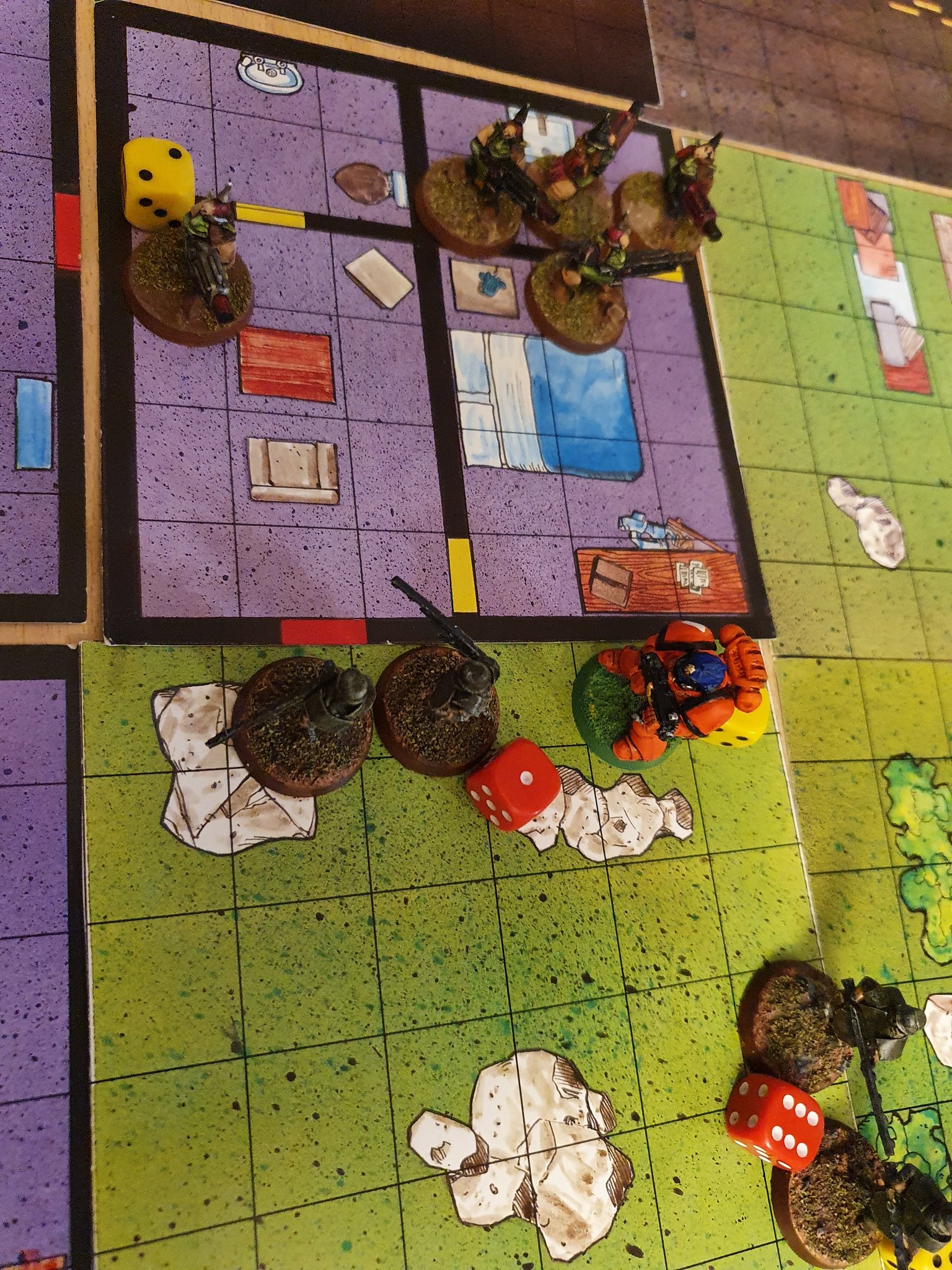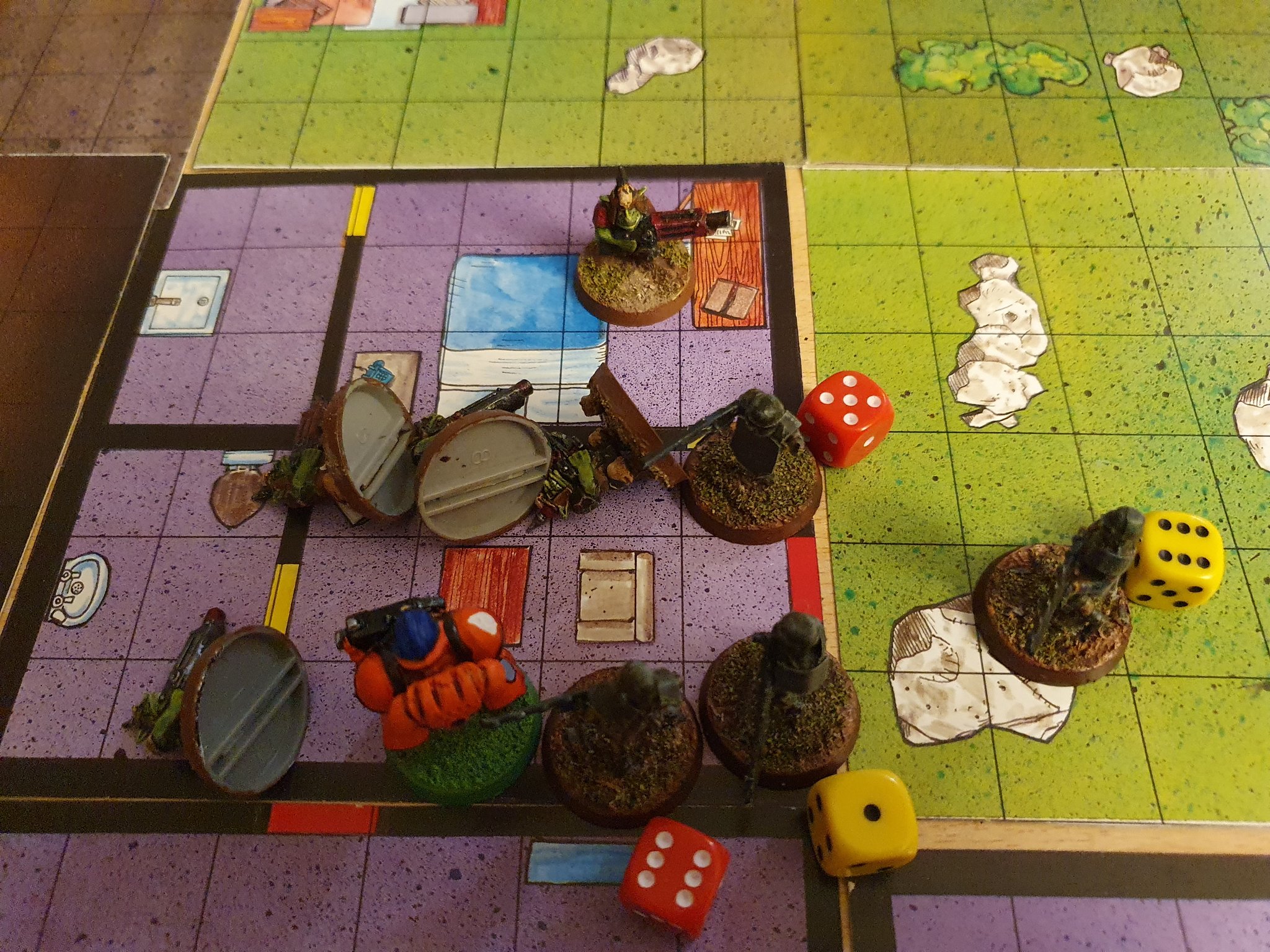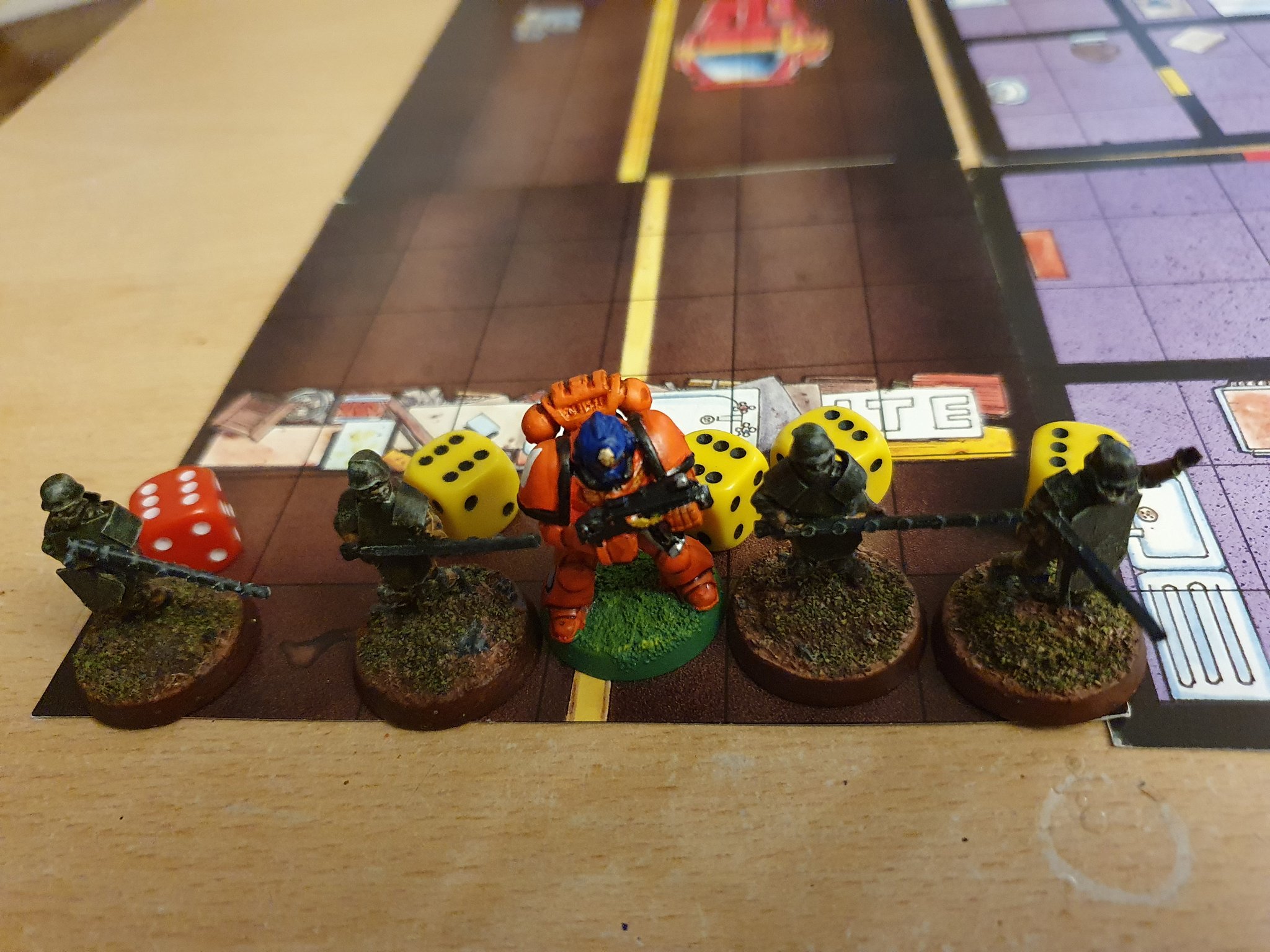 We're getting the hang of "Firefight" now, and it's a really fun game – even though the lads emerged unscathed, gunning down the opposition, it was a much closer run thing than the result might show! If you've never investigated this unsung 90s classic, I thoroughly advise you to do so – low model count, fast paced rules, neat campaign system.. perfect for a Friday night in when the weather is vicious!

The Levy platoon is 18 strong which leaves me 40+ Valiant models to do something with… and I have me an idea… watch this space!
Stay thrifty out there and see you soon!