Yes, I'm still avoiding the Marines… but bear with me, I'm almost at the finish line with this project – and when the end is in sight, it seems perverse to switch focus to something else.
So having finished up the "Orcs Of Colour", that left me with just a single regiment of 30 Orca Warriors left to do.. then there are the shamans, of course, plus I reckon I could probably knock together a couple of stone throwers.. and I have an idea for a "superheavy"…
Anyway, point is, I can see an end to this project, so I took a deep breath and dove straight into the final regiment. Based on 20mm squares of wine box cardboard, white primer, prewash with thinned down black ink – it's a poor man's zenithal primer, plus it helps my Mr Magoo eyes pick out what detail is what.. in addition to covering up any gaps that might otherwise be left a glaring white.

Other than that it's the usual scheme – Army Painter Goblin Green skin washed with Army Painter Green Tone, red bits are Vallejo Hot Orange washed with Red Ink with a unifying drybrush of yellow… The metallics are Vallejo Mithril Silver washed with Smokey Ink for a rusty effect as Orcs of any universe are not known for their weapons maintenance.
So, pics: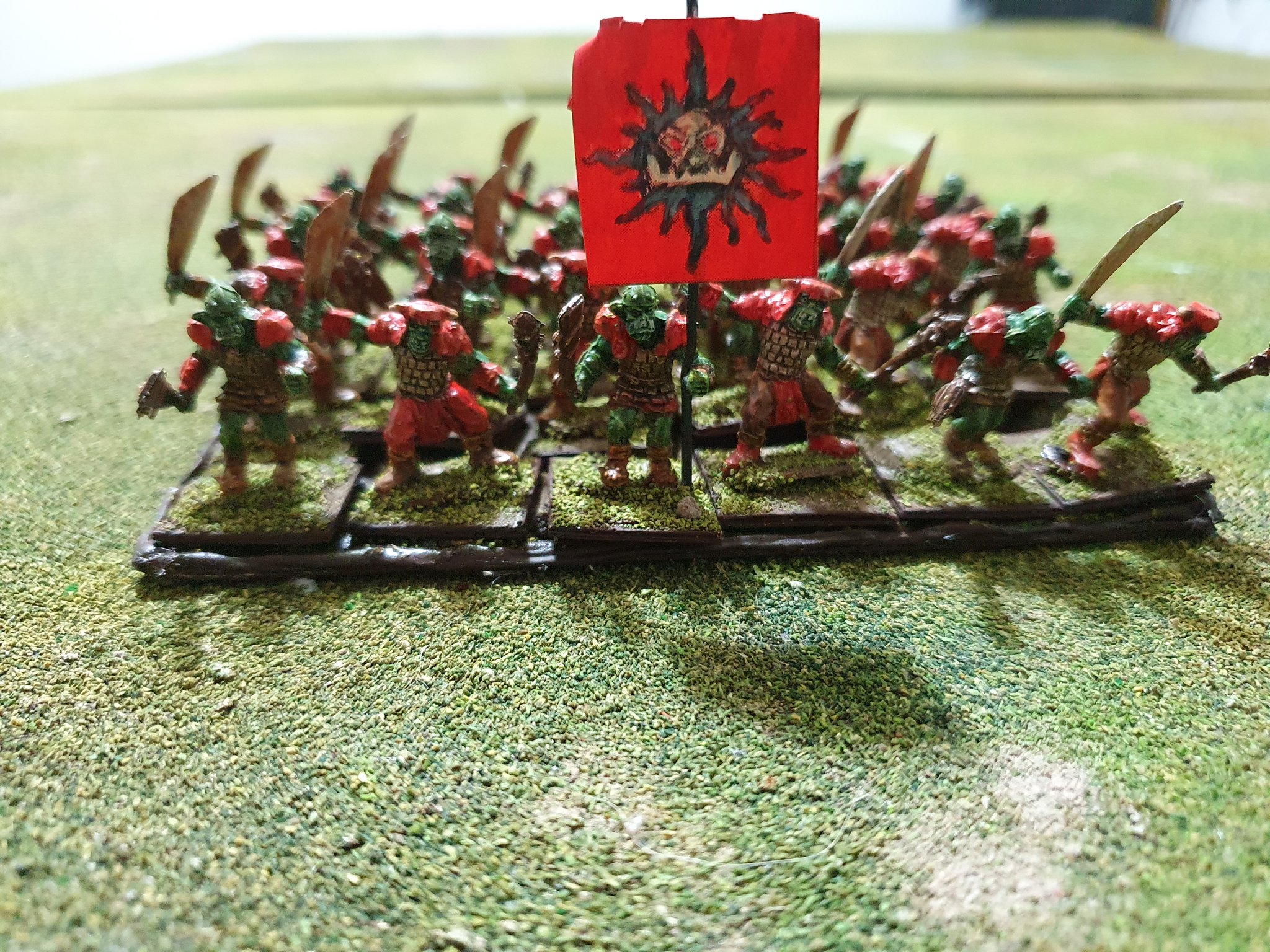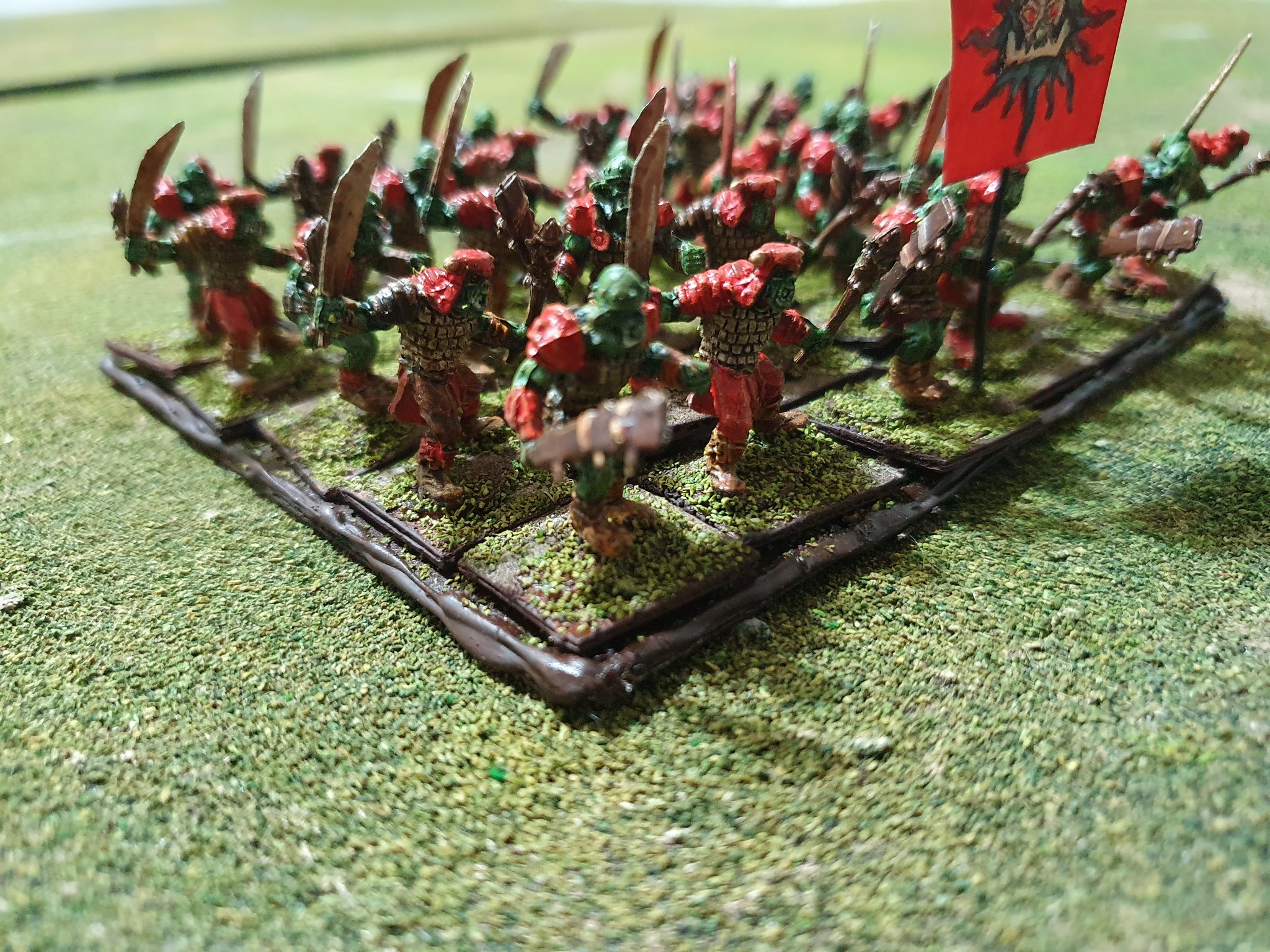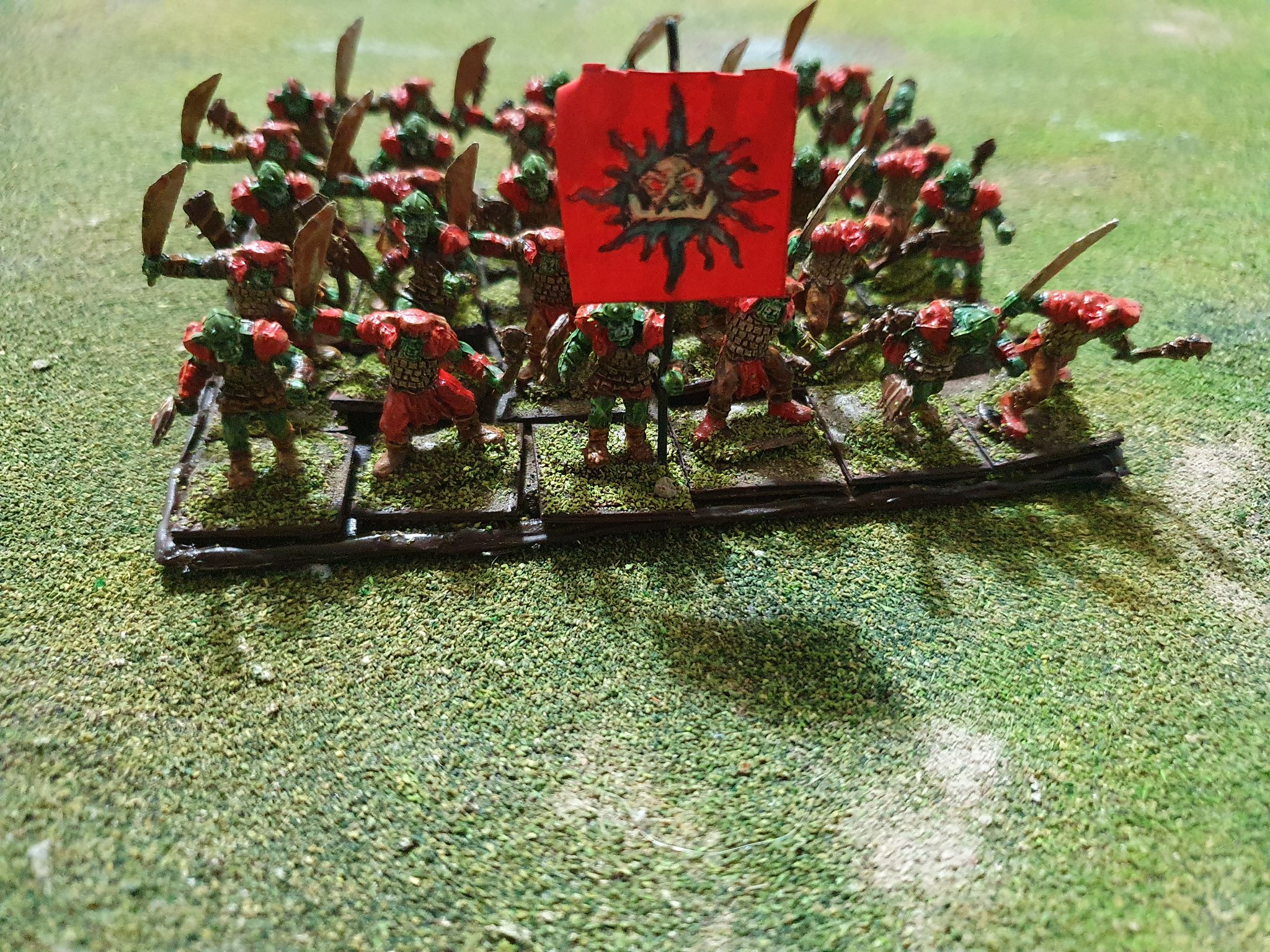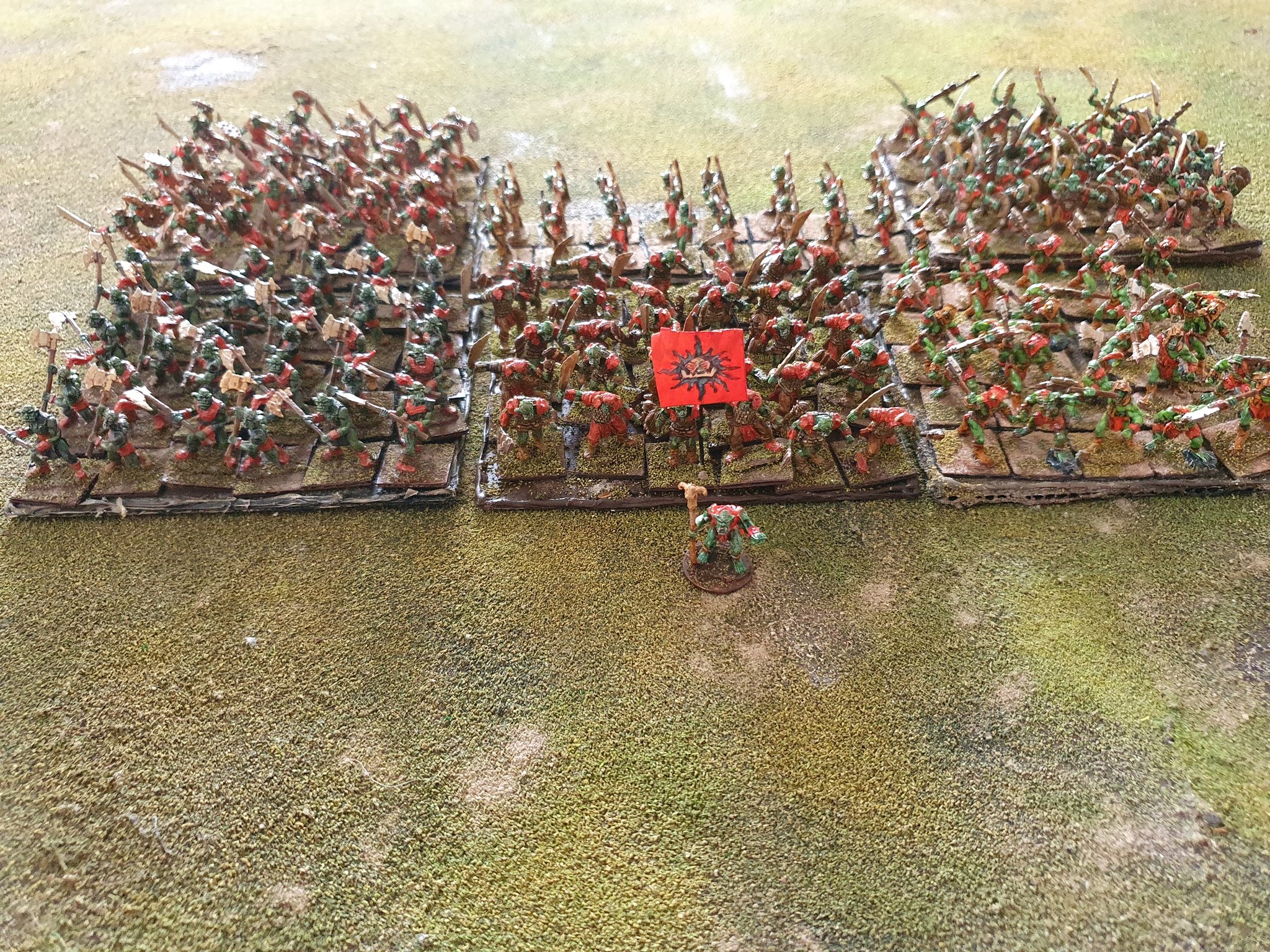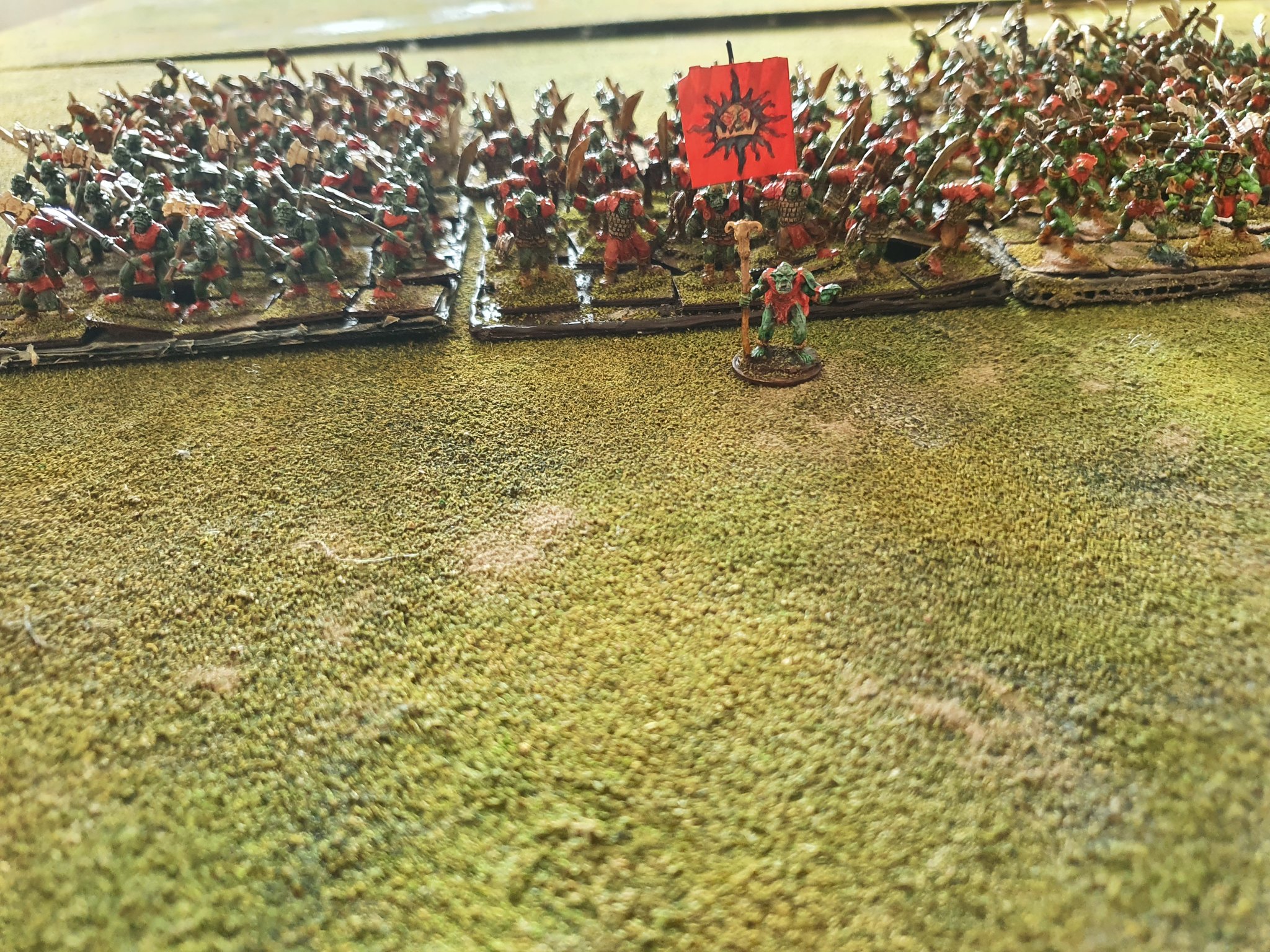 Regular readers will have noticed the progress of Warchief Ghazrag The Bloody across the world of Hyperia in pursuit of capturing some holy stones…
So far they've battered both Ratticus McStilton III's Virum Nascii and the Sky Marines of the Grand Alliance, so next up will be a face off against the Ancien Regime now the gaming shed is back in business… Can we make it three in a row? Let's see!
Stay thrifty out there, we'll be back soon