So to match my comrade in blogging, I too have taken up the challenge to Paint The Sh*t I Already Own and organise (Orkganise?) it into a fully 2nd Ed legal "baddie" force to oppose Dan's gloriously technicolour Blood Angels.
Some of you may remember these lads from the dim and distant World That Was – pre-pandemic, pre-war – and although I scraped together enough models to fight the scenarios in the 2nd Ed battle booklet, I just… left them there. In order to make a fully legit 2nd Ed force. They were going to need the most dreaded phrase in wargaming parlance – "rounding out".
Happily, I still had a few Orks left over from filling out the ranks of the Boyz (as well as a random Grot), a copy of the 2nd Ed Ork Codex from 1994 as a PDF from what I assume is a legal source.. and of course hope (Sorry, wrong franchise).
I planned out a list with the intent of making an "armoured cavalry" themed force of mercenaries using the scratch built Ork tanks that WD 136 came with cardboard templates for – cool quirky things that would make their way into Epic like the Gobsmasha, the Lungbursta, the Braincrusha and the Bonecrusha or Bonebreaka.. only to find that these no longer had rules in 2nd Ed. So after some wailing and gnashing of teeth, I came up with another plan – although the original paint scheme left these guys as largely clan-agnostic, most of the ladz had camo trousers of some description, meaning I could legitimately run them as Blood Axes… and that meant access to Imperial hardware.
So, a Gobsmasha could be an Orky take on a Vindicator? Scans Marine & Guard codex…nope, Vindicators didn't have rules back then. However, the Leman Russ was new to the Guard back then, and there's no reason why a Blood Axe Mek shouldn't have looked at that great mountain of dakka and thought "Hmm…"… so I figured I could pretty reasonably knock together a Lungbursta hull, slap a couple of sponsons on it, and hey presto – Orky Leman Russ.
I came up with a battle roster suiting the kit I had to hand – 20 odd Orks, 41 Gretchin.. keeping to the theme of austerity (Orksterity?) I figured the rest would be vehicles and Dreads because I could scratch build them virtually for free – hell, I'd already done a Dread.
So here is the roster:
2 x Mobs 10 Boyz (bolt pistol, flak armour, axe) – 120 pts each
2 x Mobs of 20 Gretchin (autogun) – 100 pts each
Da Dread – lascannon, heavy bolter – 145
585 so far..
Warboss – Flak Armour, Kustom Blasta, Kustom Forcefield -115 (700)

Gretchin Champion Assistant – Flak Armour, Autogun, Knife – 6 (706)

Mek & Painboy – Kustom Blasta, Kustom Forcefield – 68 each (842)

2 Battlewagons – 50 each (942)
Bigboss- Ork Eavy Armour, Power Fist, Frag & Krak Stikkbomz – 57 (999)

2nd 500 pt block

Ork Nob – Autocannon, Frag, Krak, Melta Stikkbomz, Kustom Force Field – 61pts
Runtherd – bolt pistol, flak armour, Kustom Force Field, Frag & kark Stikkbomz– 43pts (104)

Nuvver Dread – Heavy Bolter, Missile Launcher – 145 (249)

Yet Anuuvver Dread – Heavy Bolter, Heavy Flamer – 120 (369)
2x Warbuggy – Multi Melta – 130 (499)


3rd 500 pt block

2 Leman Russ Demolisher w/Heavy Plasma Guns in sponsons – 250 each – 1999

As you can see, a fair bit to do! Currently I'm painting the remaining infantry and building a retro-style battlewagon: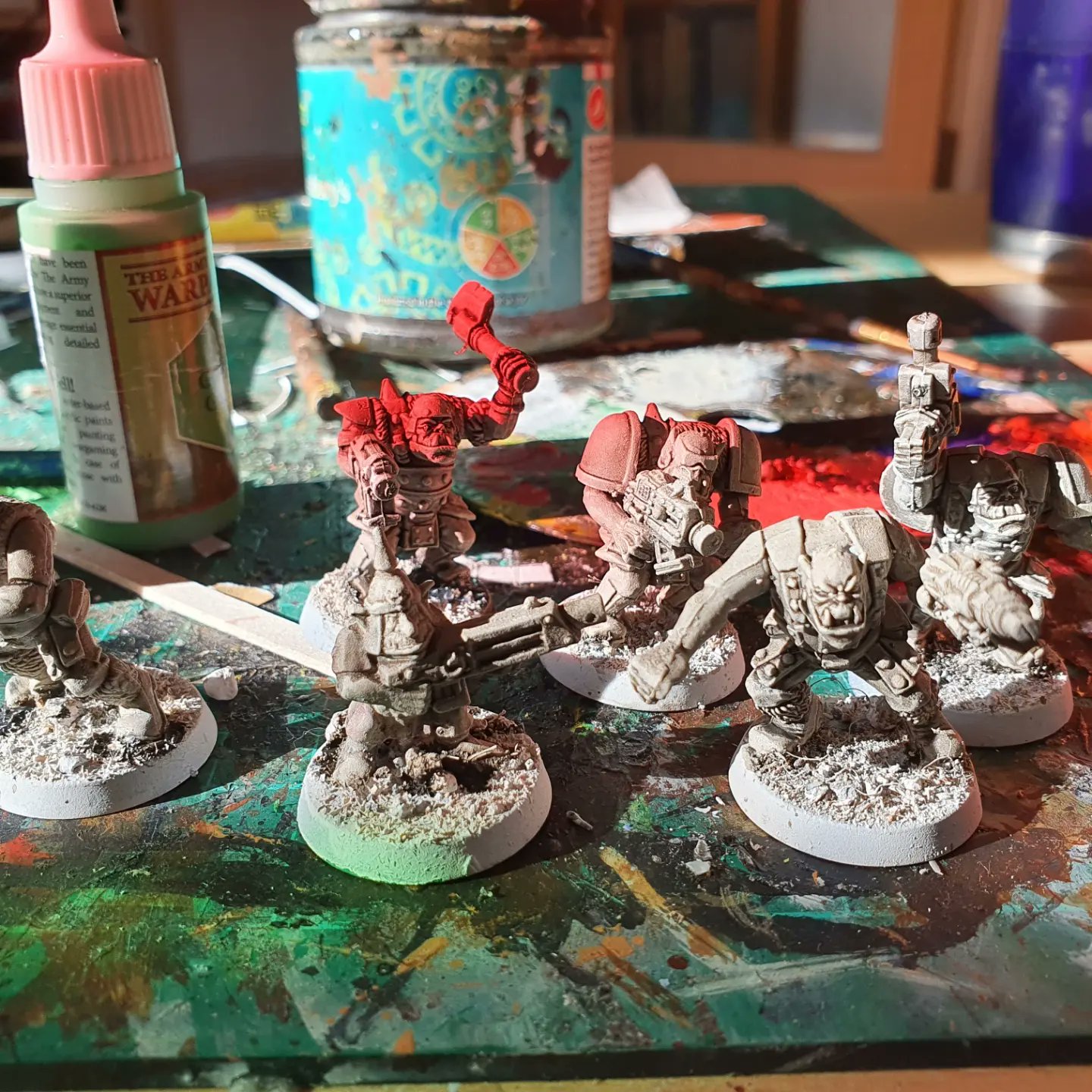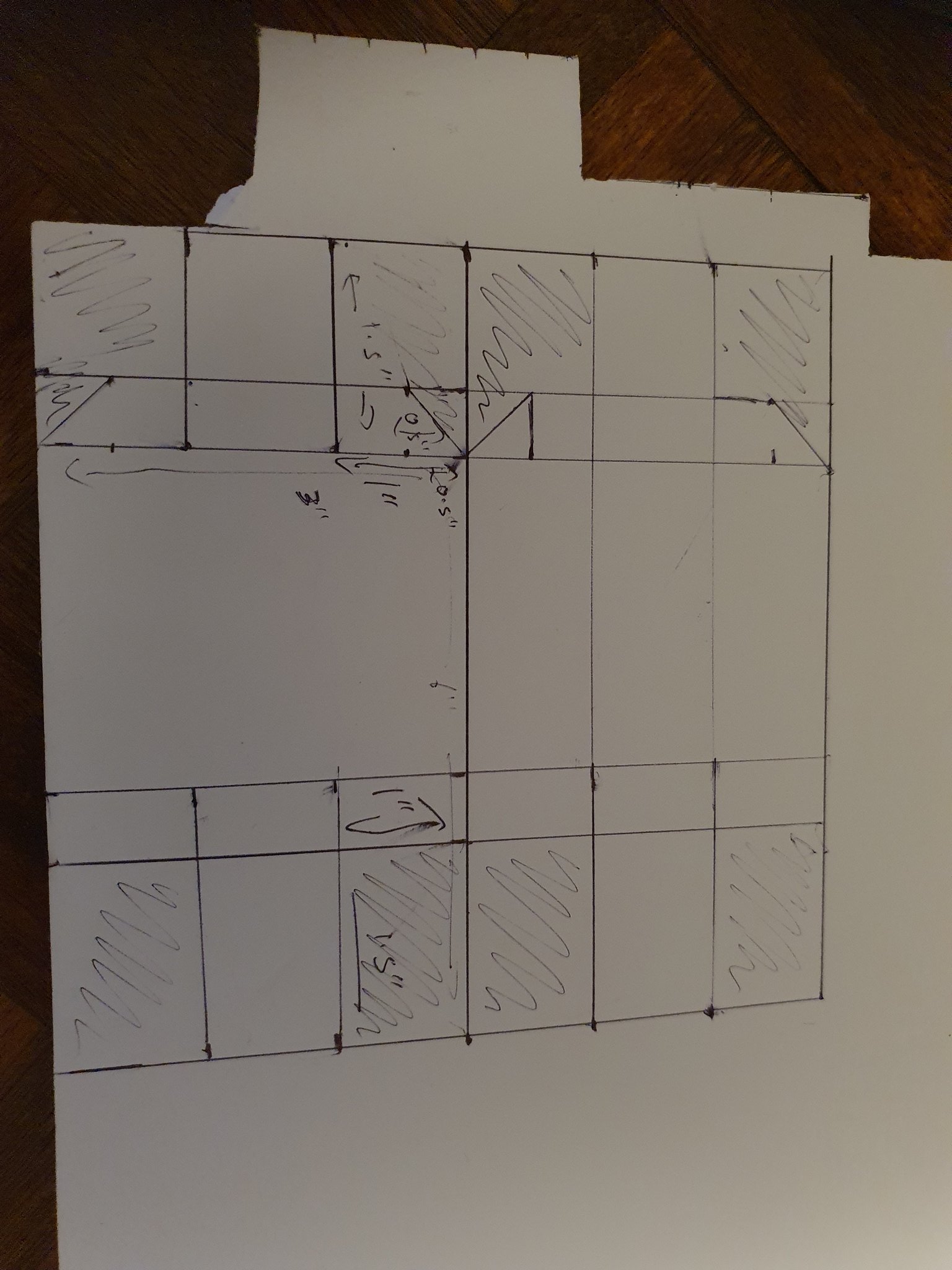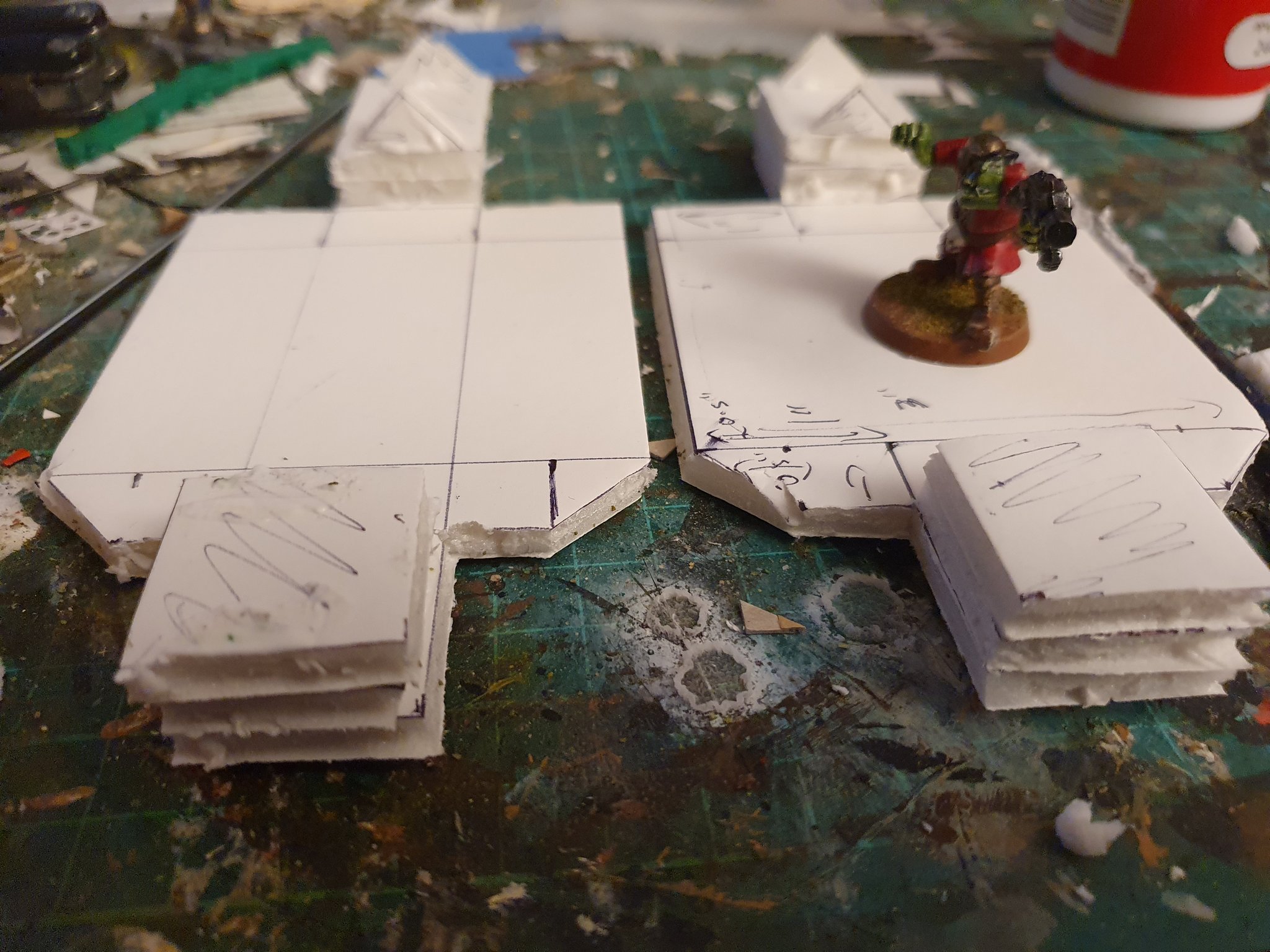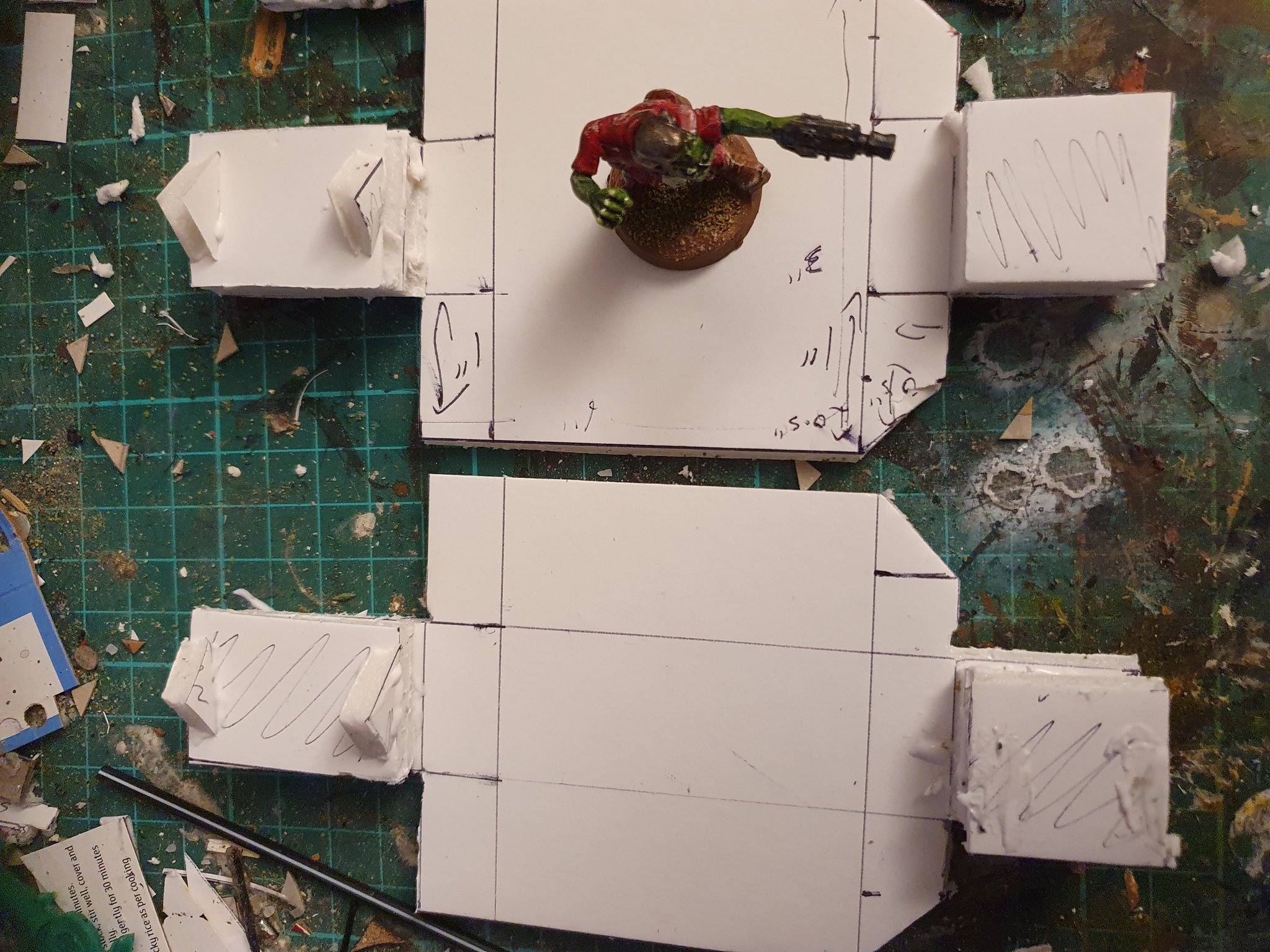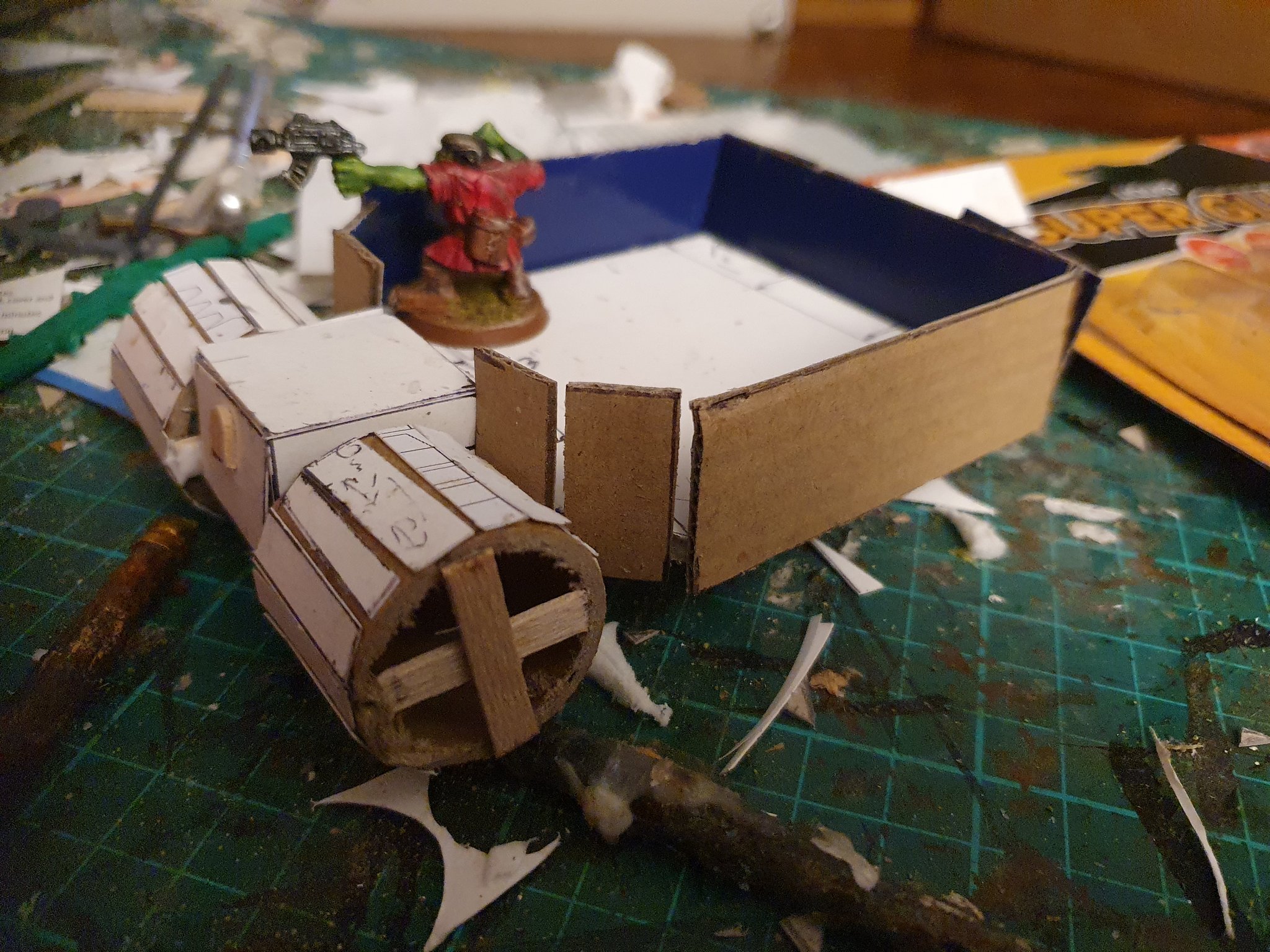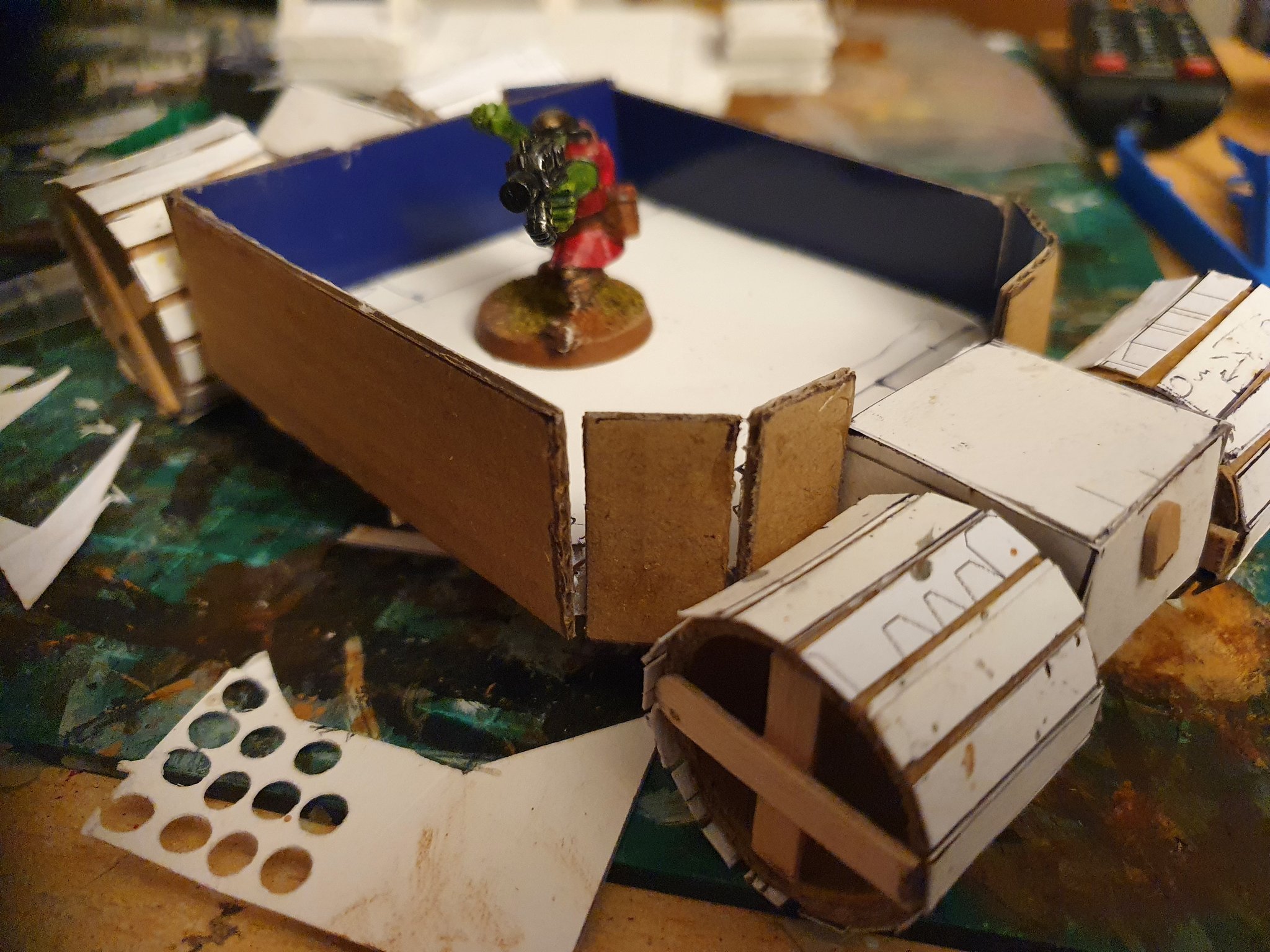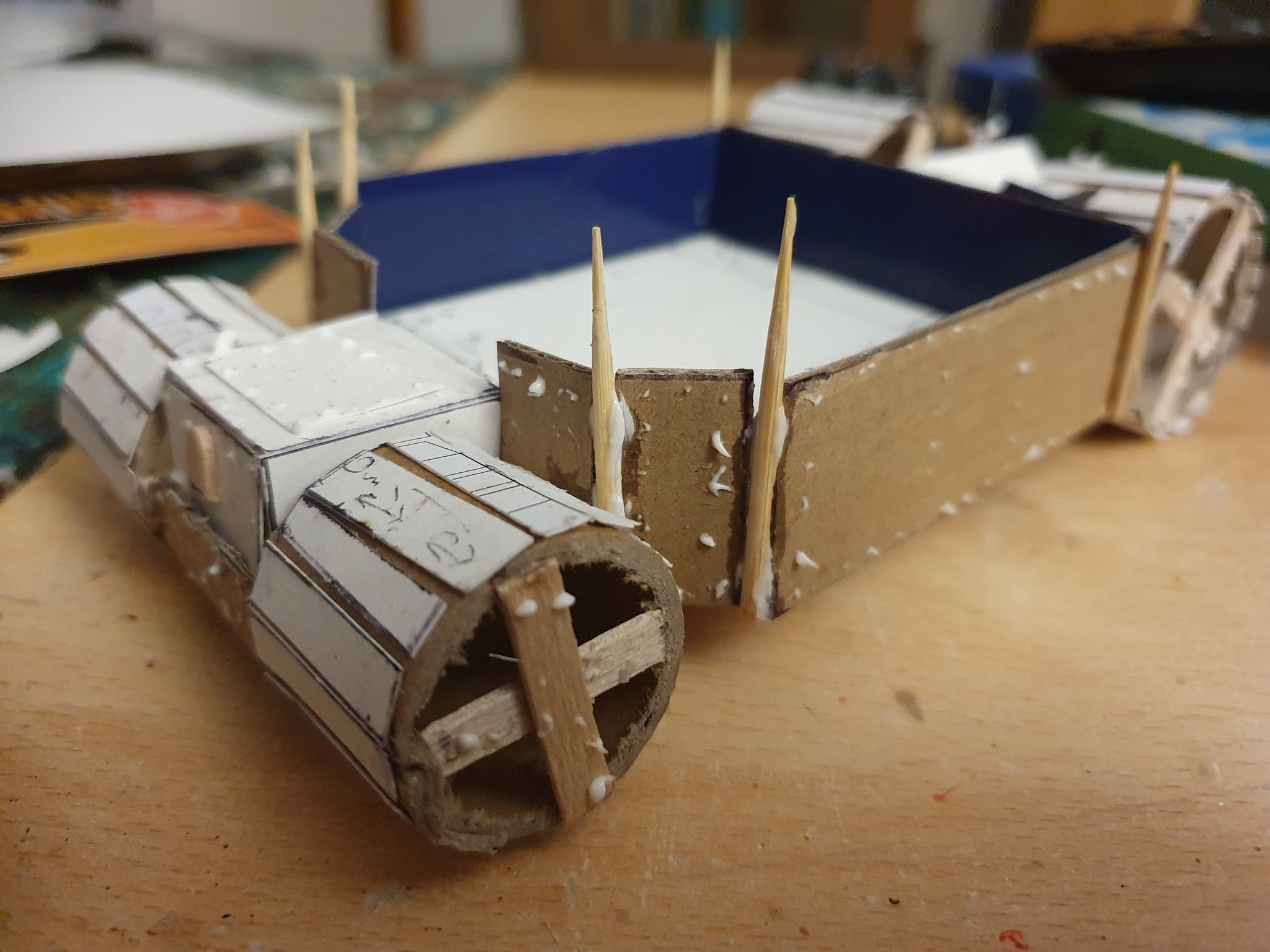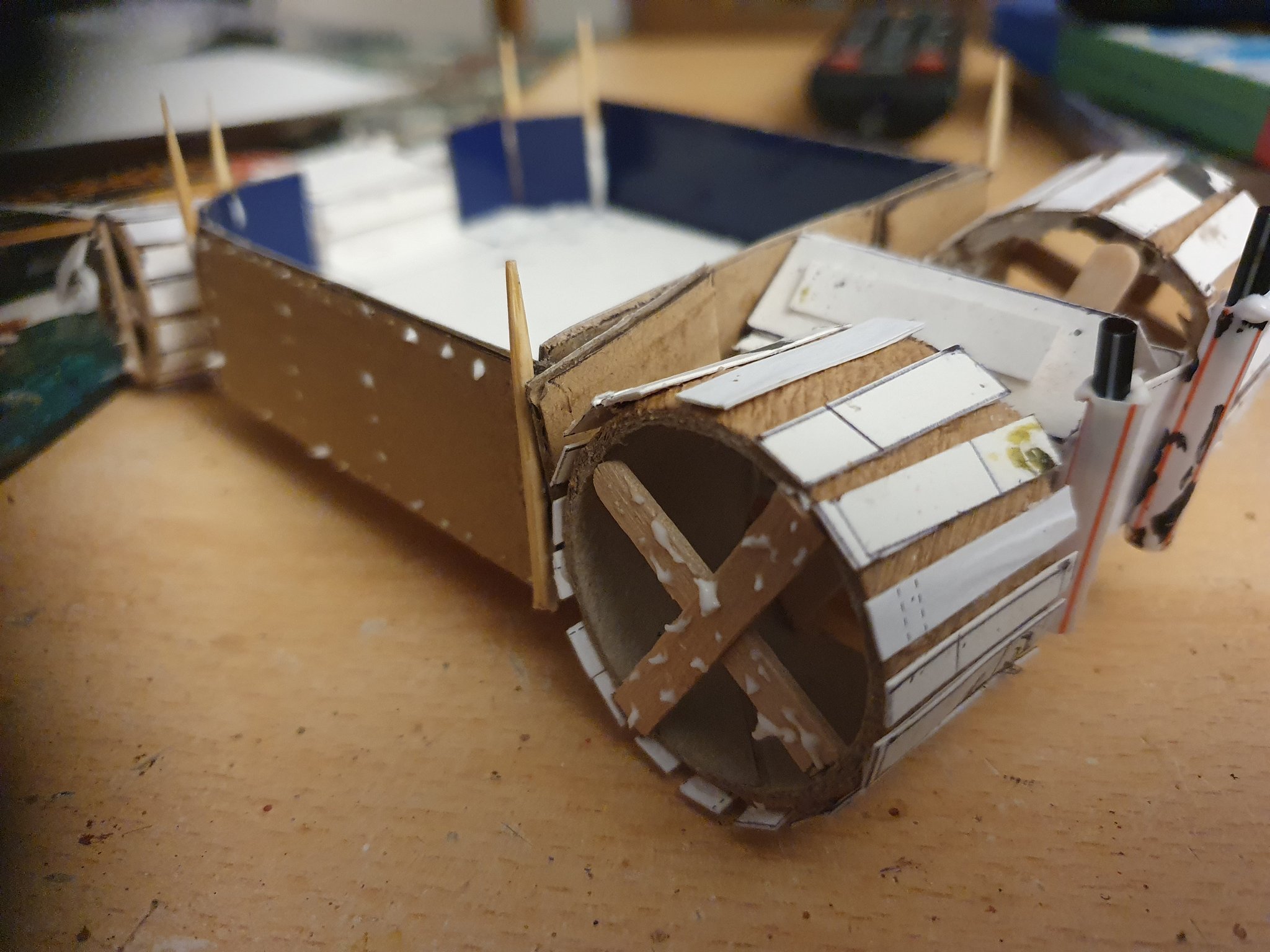 Now let's finish off with a few beauty shots – there's a fair bit to do to get these up to the magic 2000pts (let alone the hefty force of Marines Dan's Blood Angels will add up to) but I rather like this idea of a renegade Ork mercenary force with a lot of dakka for hire.. an elite cadre of Orks with the Gretchin "hired help" pressed into services as supporting fire/ meat shields.. Look out for a battle report in the near future as we get the gaming shed ready for some 2nd Ed retro goodness!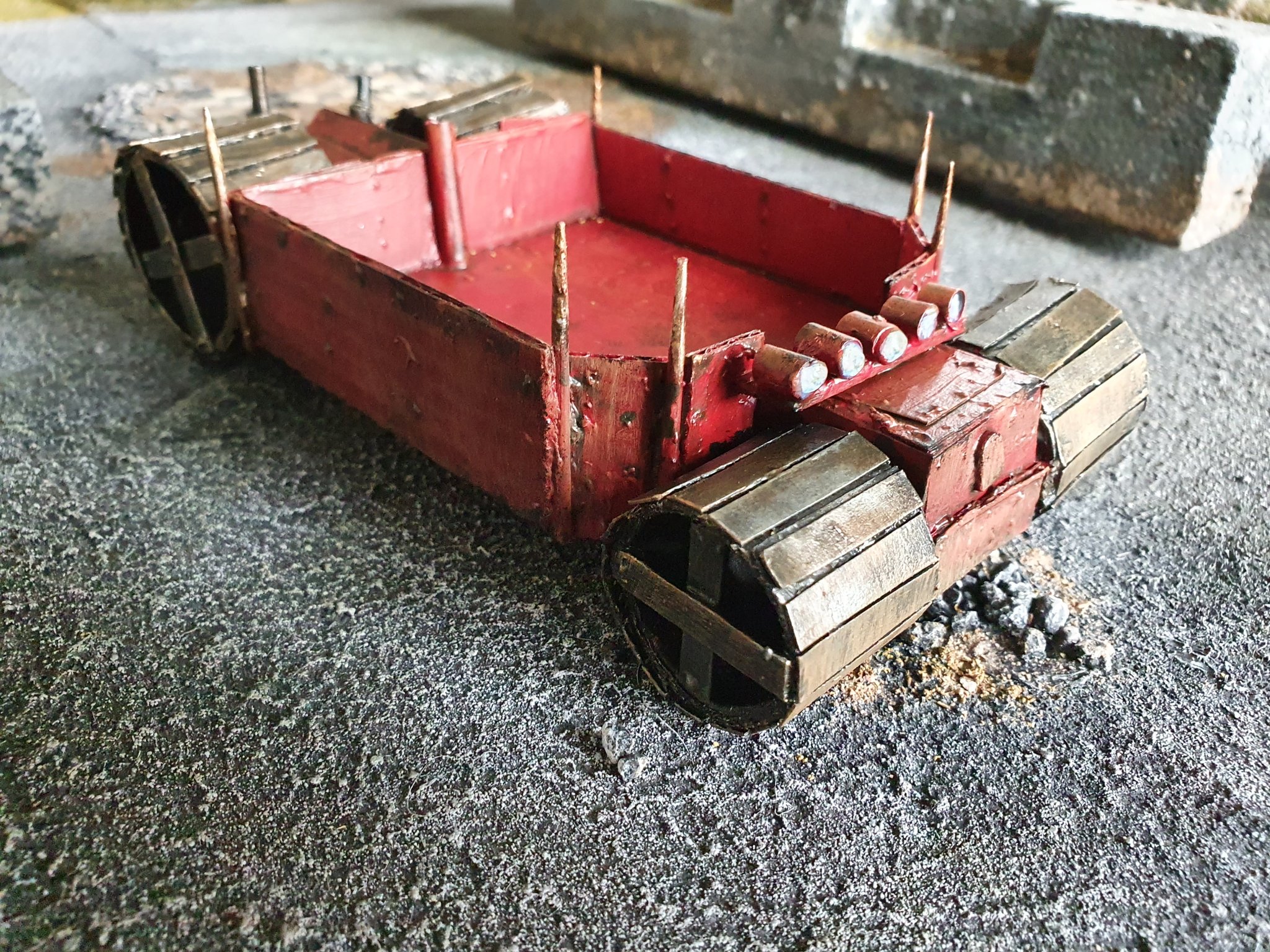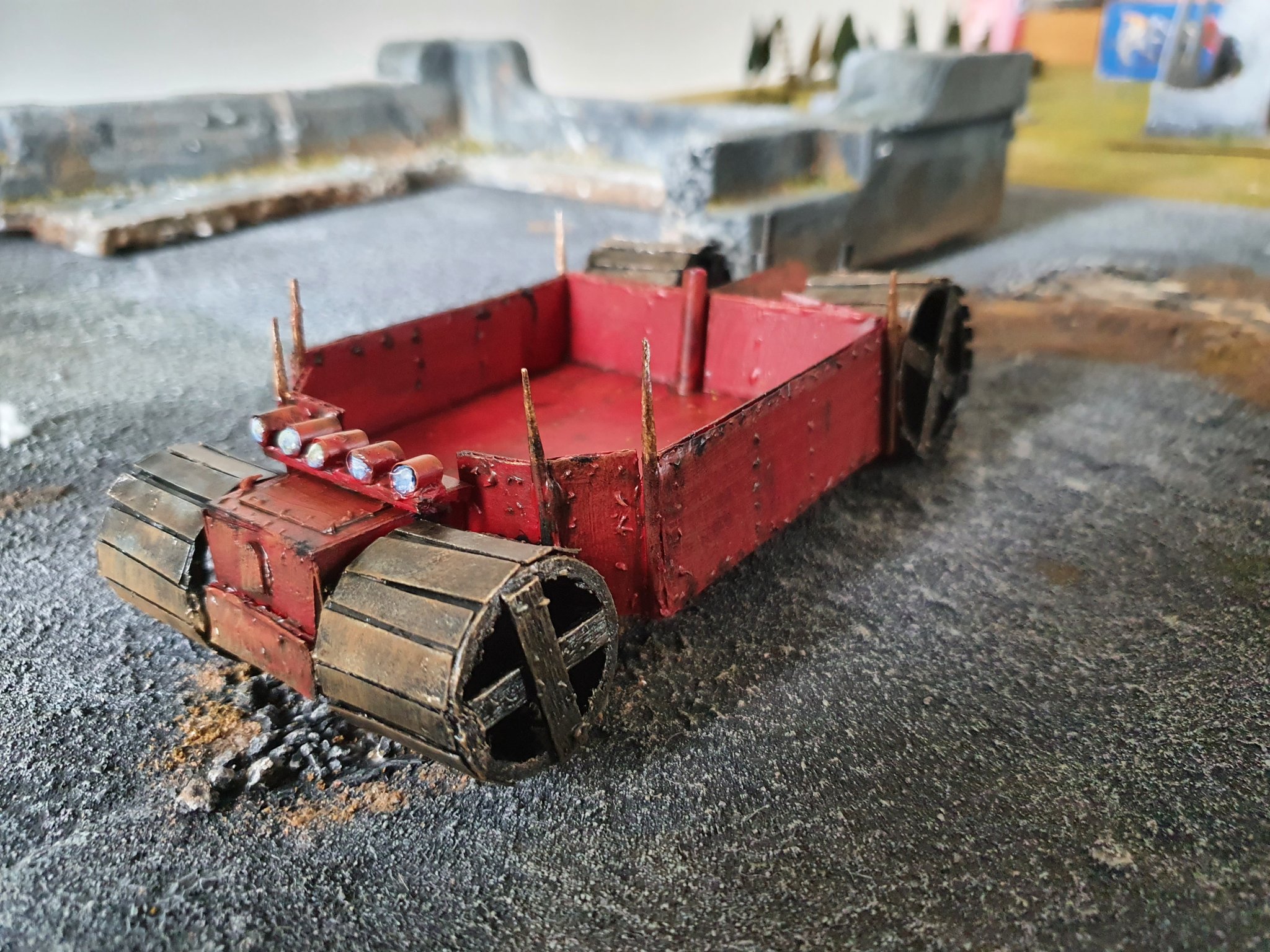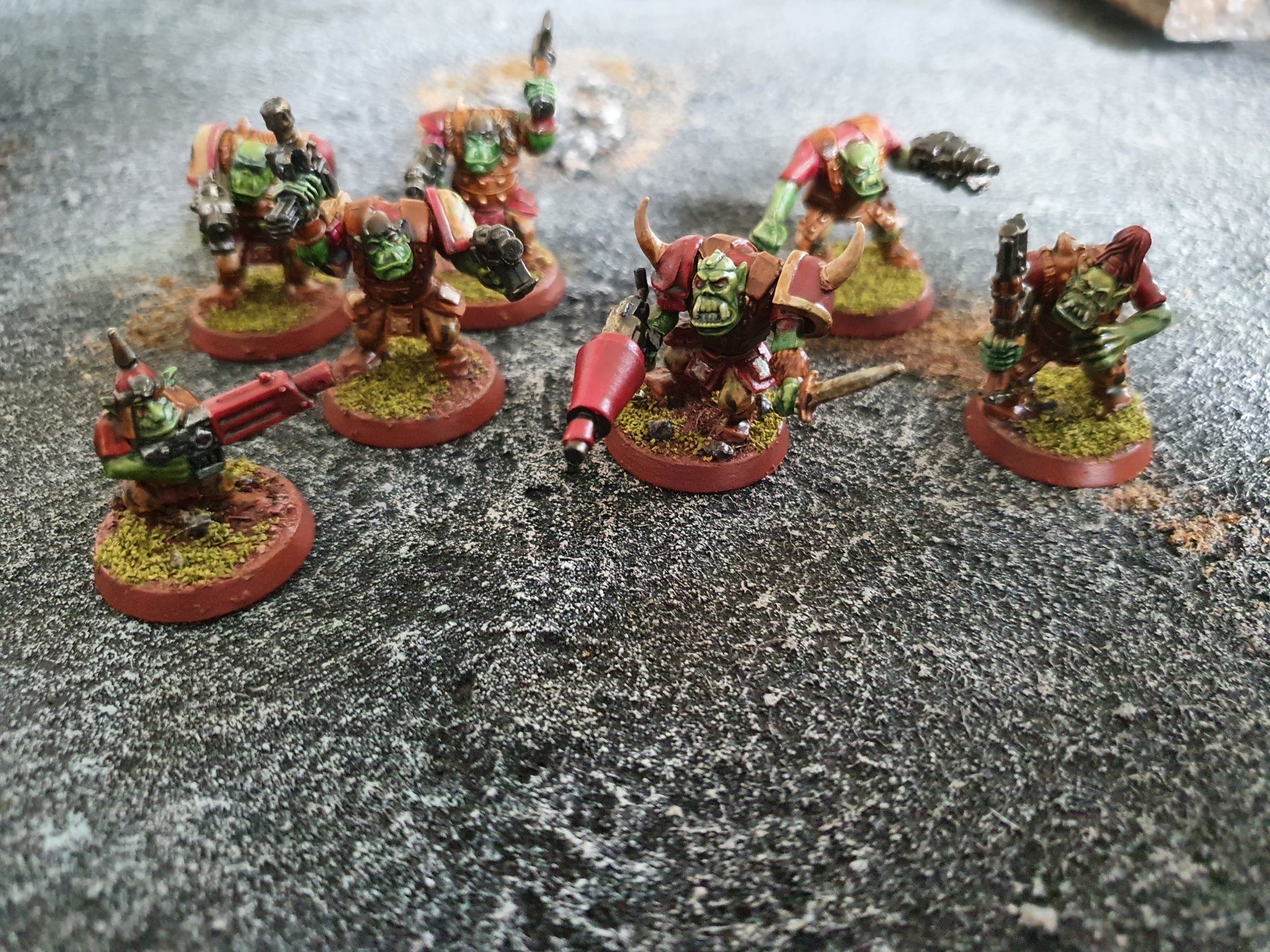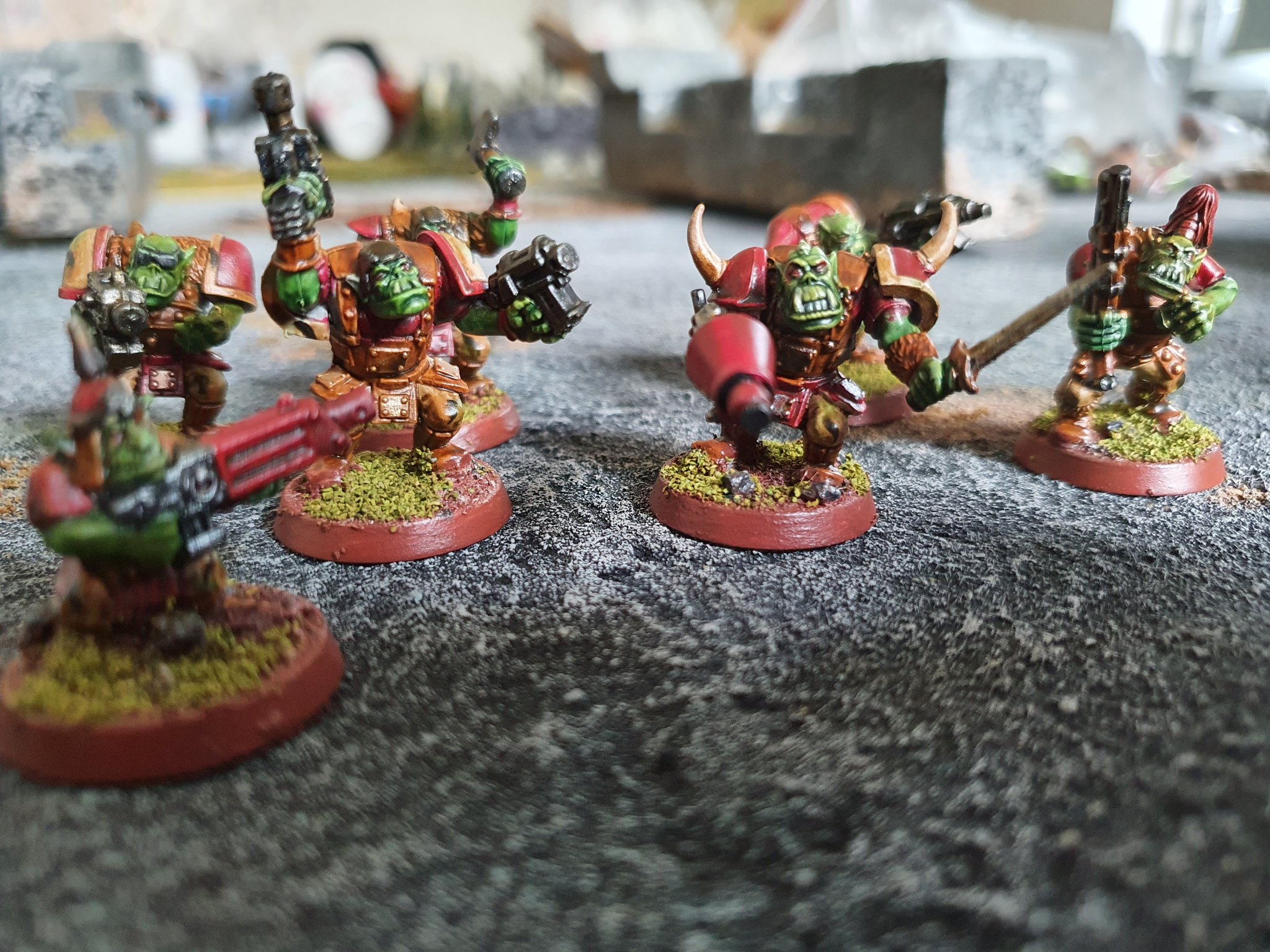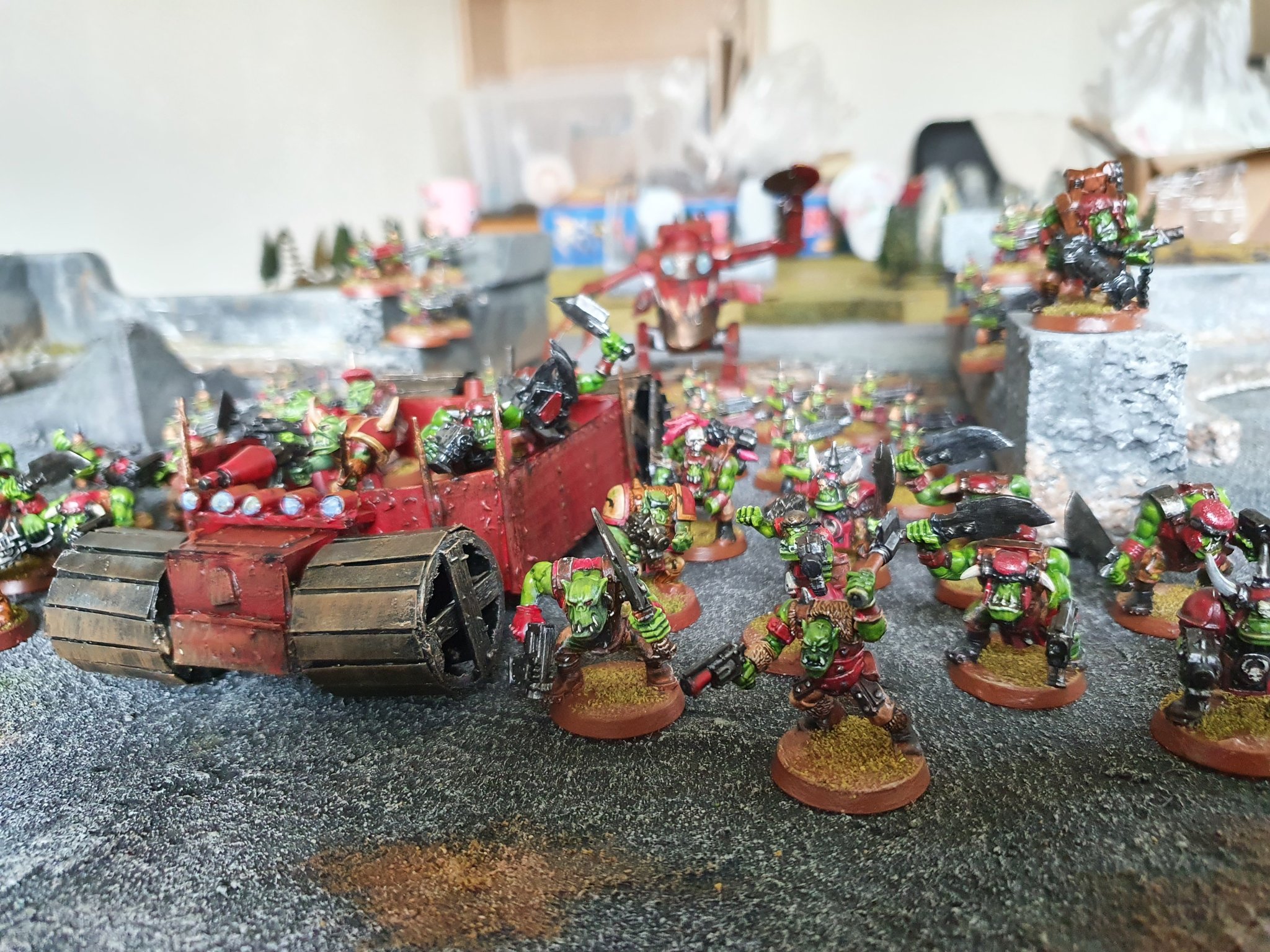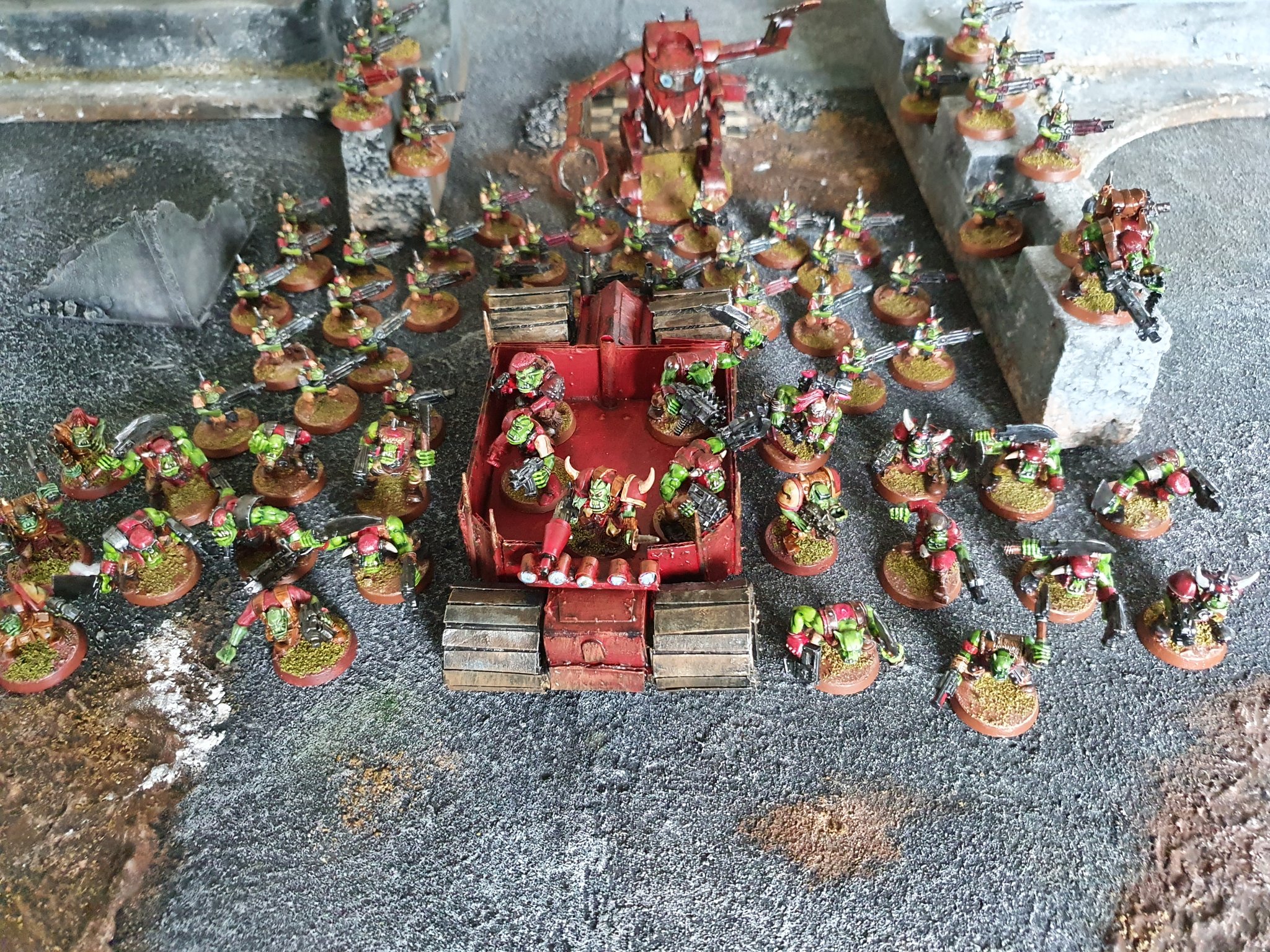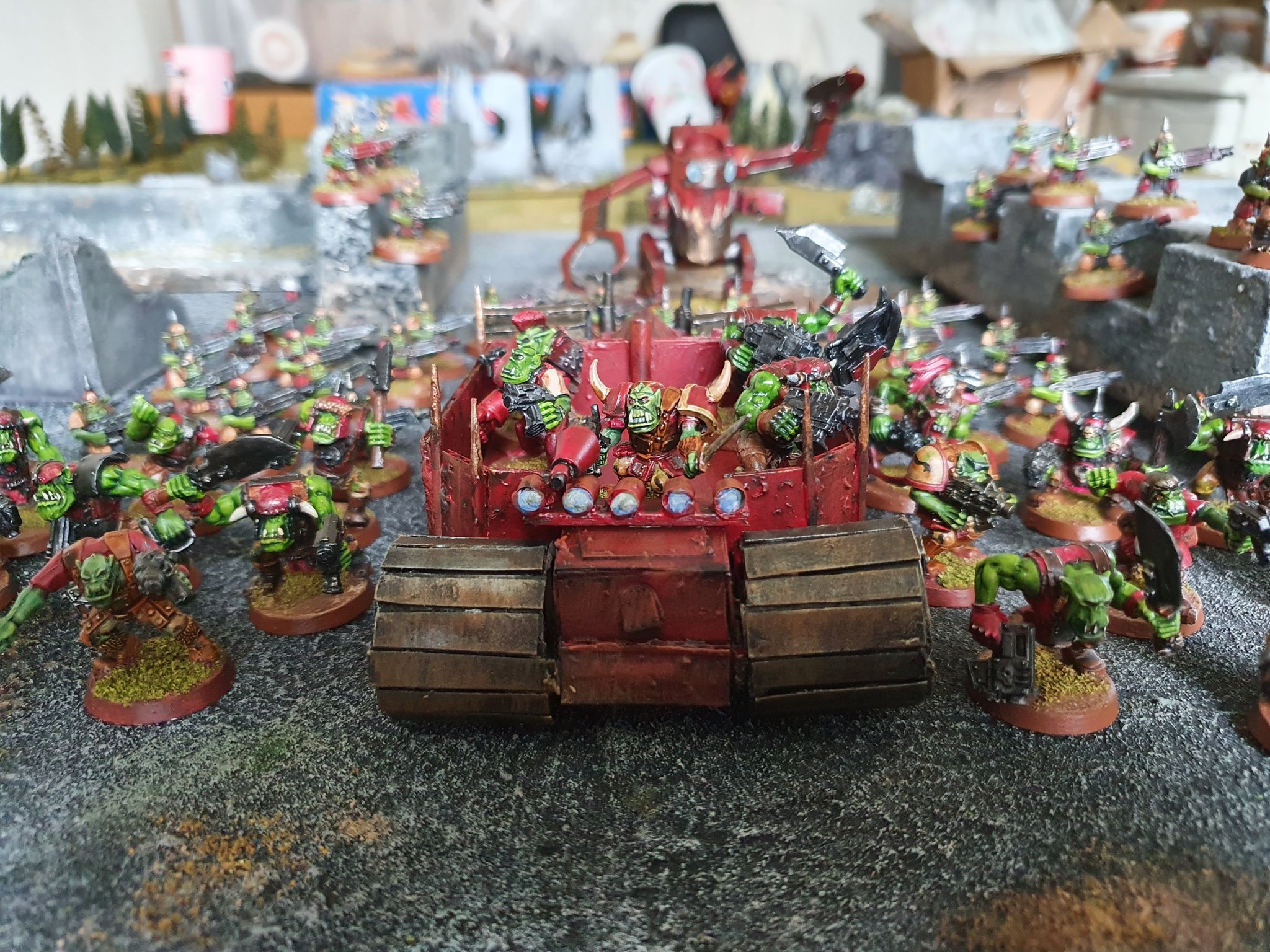 And by my calculations I've got enough scraped together to field a legit 1000pt army (just need the banners) to go up against Dan's boys in red for a proper legit retro 2nd Ed scrap – so Dan, is Captain Tycho ready to get his pretty face messed up again? Let's do this!
As always, stay thrifty and we'll see you again soon!