It's been said before on this blog, but it deserves saying again – the people that make up our little hobby, that create the community and each add their own touch to it.. can be absolute and total legends.
We've seen it before with Whittlesey40k – we got in touch to ask if he'd mind if we linked the 1991 Blood Angels pics he had on his blog, and not only was he fine with it but got in touch a few days later to offer us some decal sheets, free of charge!

And so it was that at the very start of 2023 that Roger from Rantings From Under The Wargames Table who we've been following for a while got in touch to offer "a few bits and pieces" that he happened to have lying around and wondered what we might be able to do with them…
Sure enough, a couple of weeks later, a package arrived in the post.. with a couple of little ziploc bags…

And a HUGE amount of plastic bitz!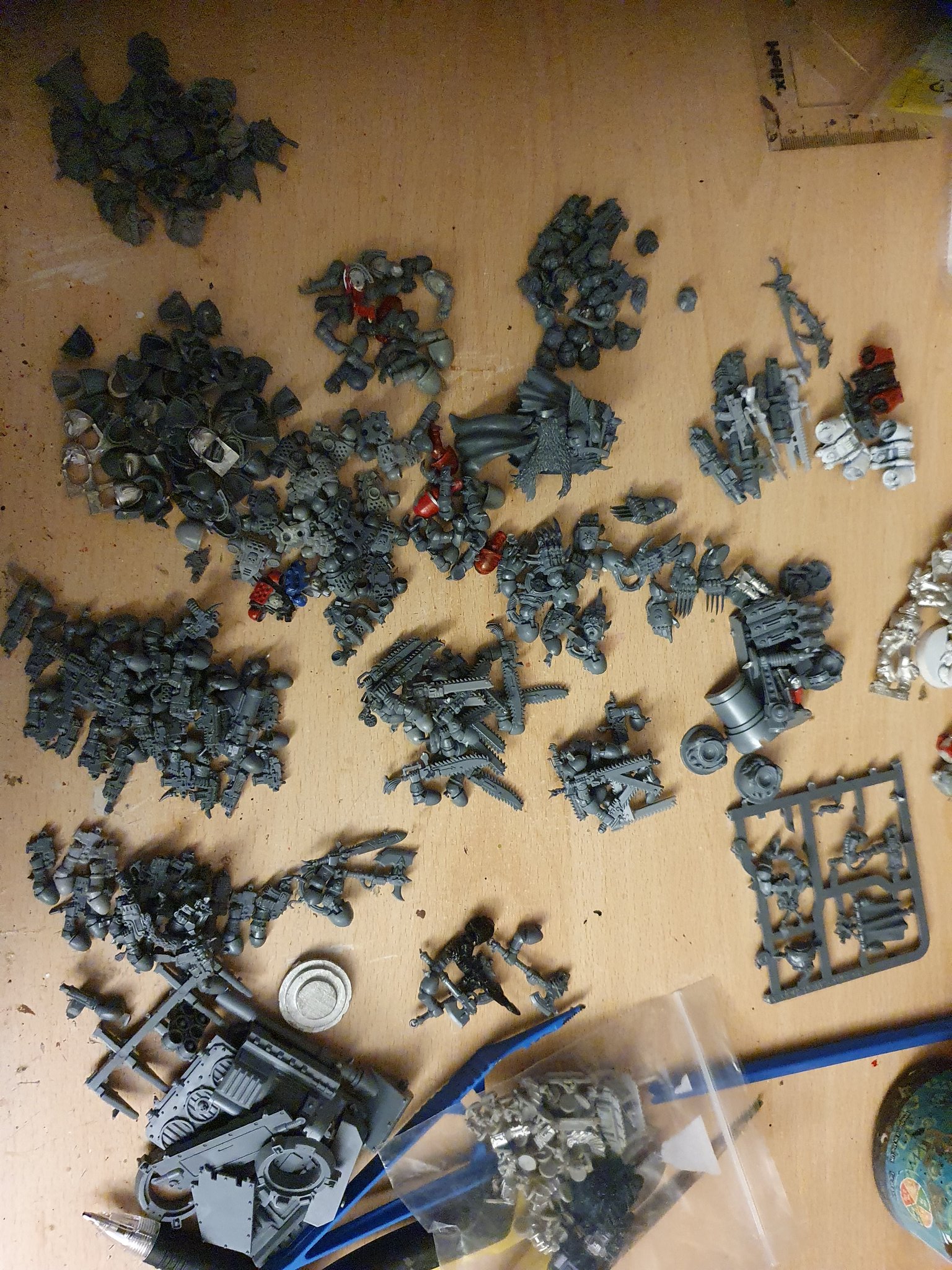 And then there are the bitz – HUGE resource for conversion here, particularly for anything with a Chaos-y kind of vibe.. Certainly enough to keep us going for the foreseeable!
So this is something of a short fill in post before a biggie in a couple of weeks' time, with the intent of saying a huge THANK YOU to Roger, and to thoroughly recommend go check out Ranting From Under The Wargames Table, you won't regret it!
Stay thrifty out there and we'll be back soon.