So the dust has settled after last month's mega-battle, and after gorging on our biggest game yet, we've decided to turn our attention to something a little lower key and skirmish-y.
Now, there's a strong appeal to these types of games – low model count means easy buy in, short set up and pack down means it's easy to get in a quick game even on when time and space are a premium, and it's a great way to learn a ruleset without jumping in the deep end with a full combined arms force!
Clearly GW agree with us, having just released the new version of Kill Team, but we're planning on starting with a few more free-to-download sets, not to mention our own Black Ops system (intended to be a more detailed small scale RPG/ skirmish variant on the basic Apocalypse: Earth game engine). An accidental alcohol-related eBay purchase means we've got ourselves a crowd of 2nd ed 40k Grots and Marines, so we figured time to make them somewhere to have a scrap!
We did actually put together a folding urban warfare table last year, built from the back of a set of shelves – roughly 3'x3′ folding, made of some sort of hardboard/ cardboard laminate – but we've learned a lot since then, and now it looks a bit… crap, to be honest. So we decided – time to pimp, yo.
After getting the stonework and texture paste on, I made sure to seal thoroughly with a spray of diluted PVA (empty Windolene bottle, ten parts water to 1 part PVA). In fact, I actually hit this three times at roughly 4- 6 hour intervals over the day – worth it in terms of time investment to make sure the thing doesn't end up shedding grit and cat litter all over the floor every time you get it out!
With priming complete, the next step was painting. I used a recipe that has served me well, nicked wholeheartedly from Lukes APS. I used house paint tester pots for economy and ruggedness – hilariously, Duncan recommends using about £20 worth of Citadel model paints for this…. don't, just don't! – and put simply:
Overbrush grey blue
Drybrush red (lightly, and only in selected places)
Drybrush with Wilko's City Break grey
Lighter drybrush with same brand Granite Dust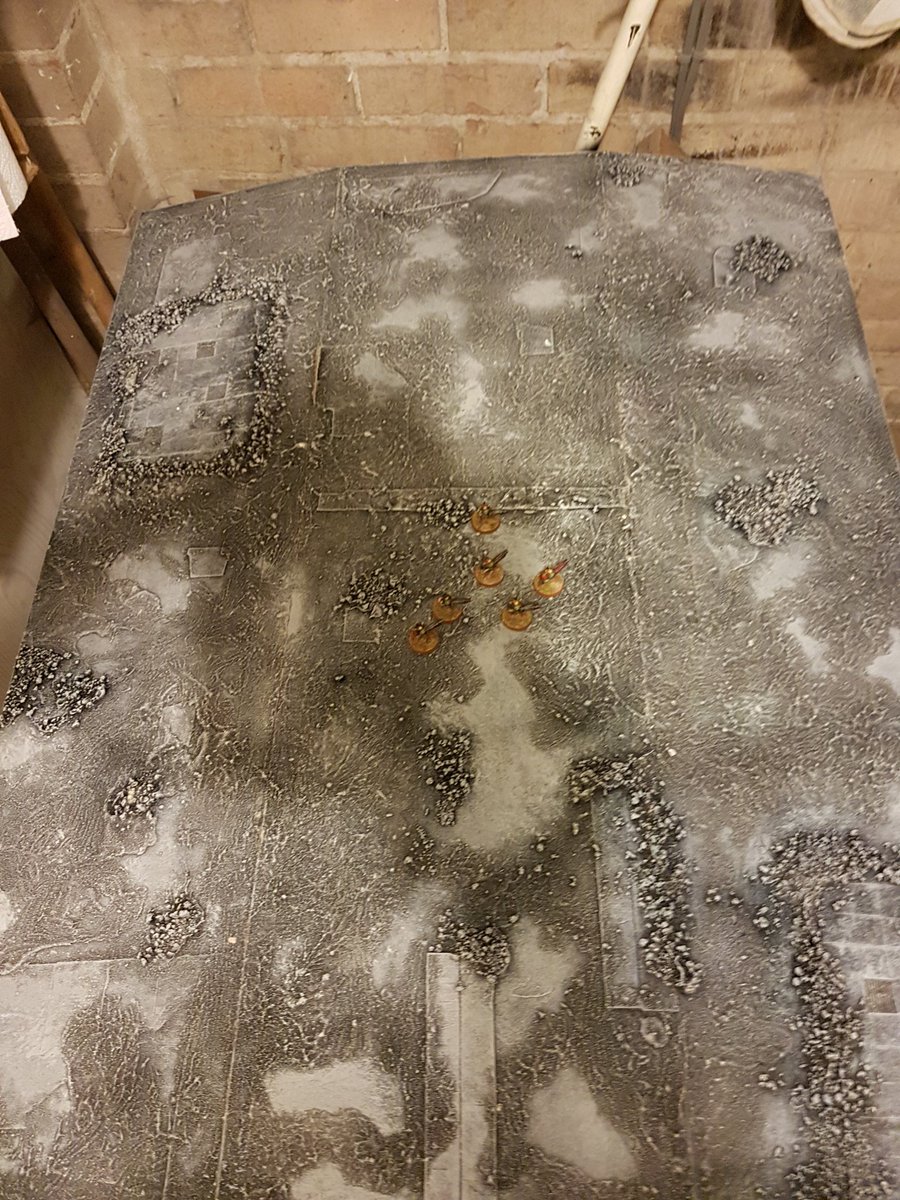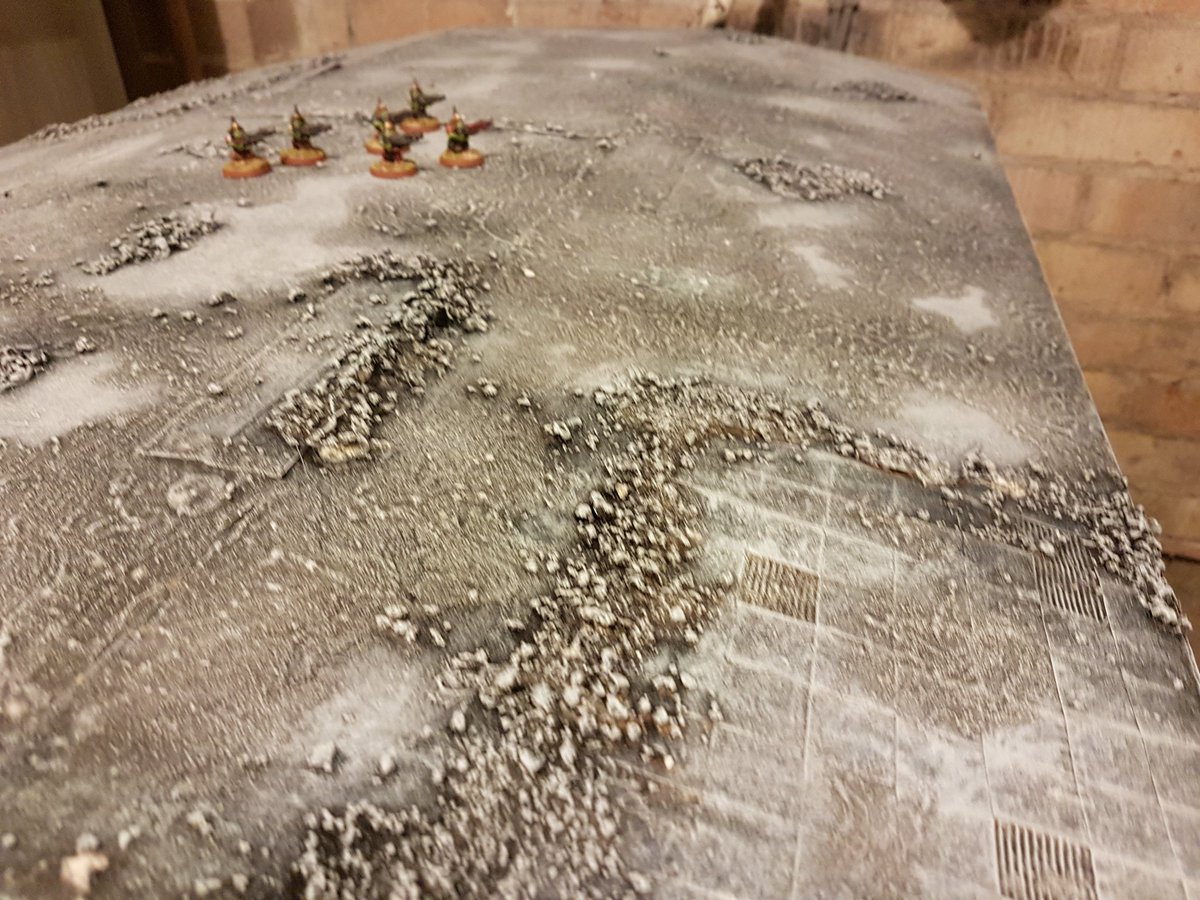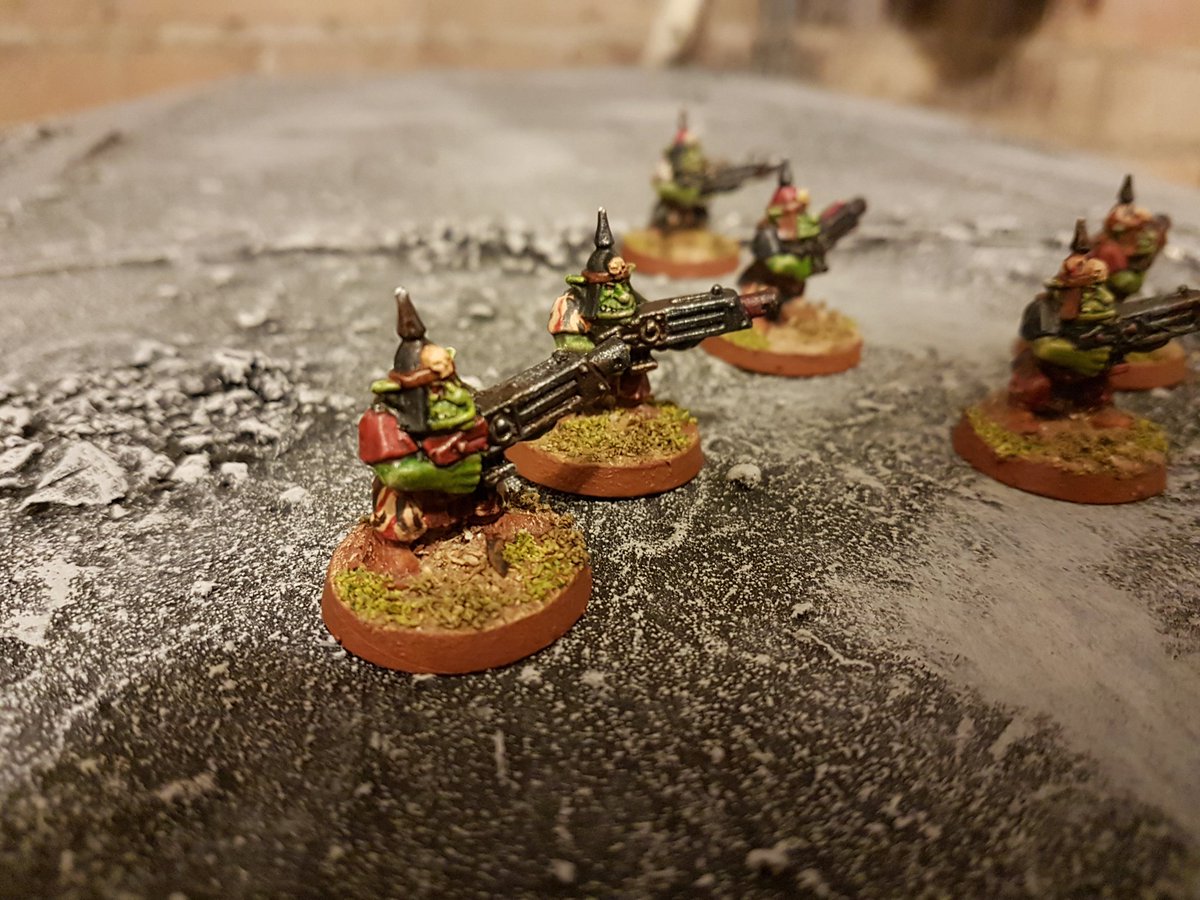 Next up, I made up some very thin washes based on brown, green, black and skin/ flesh wash colours heavily watered down and daubed about the board. This gives it a rather cinematic feel which I found I liked.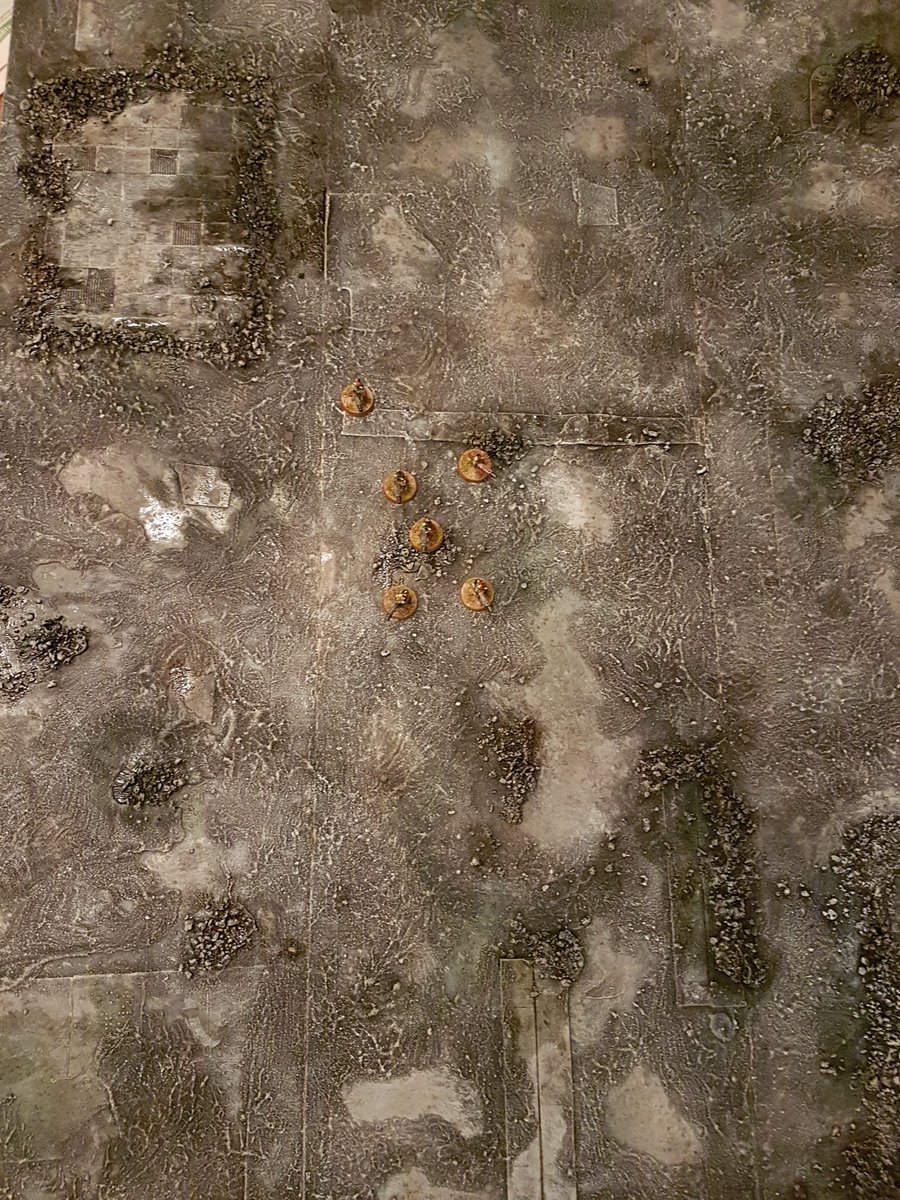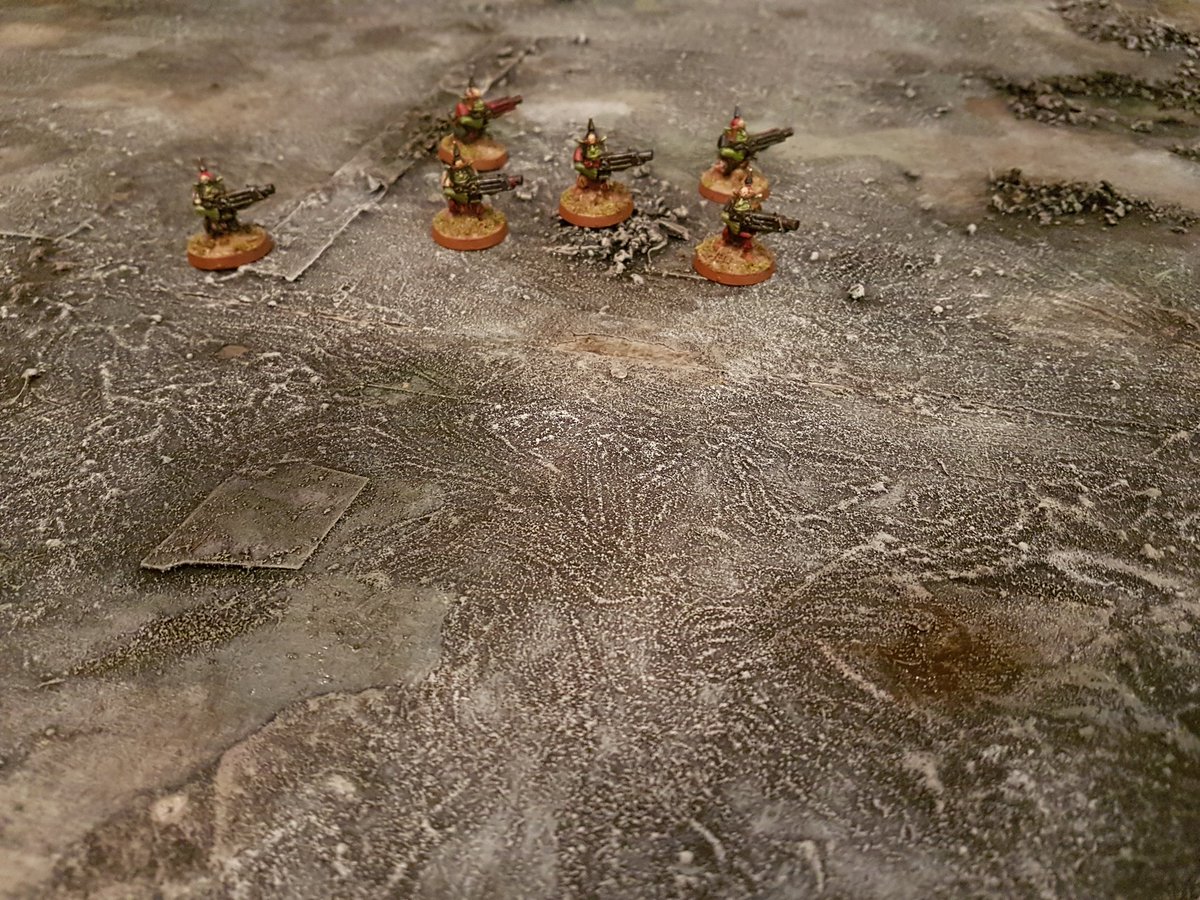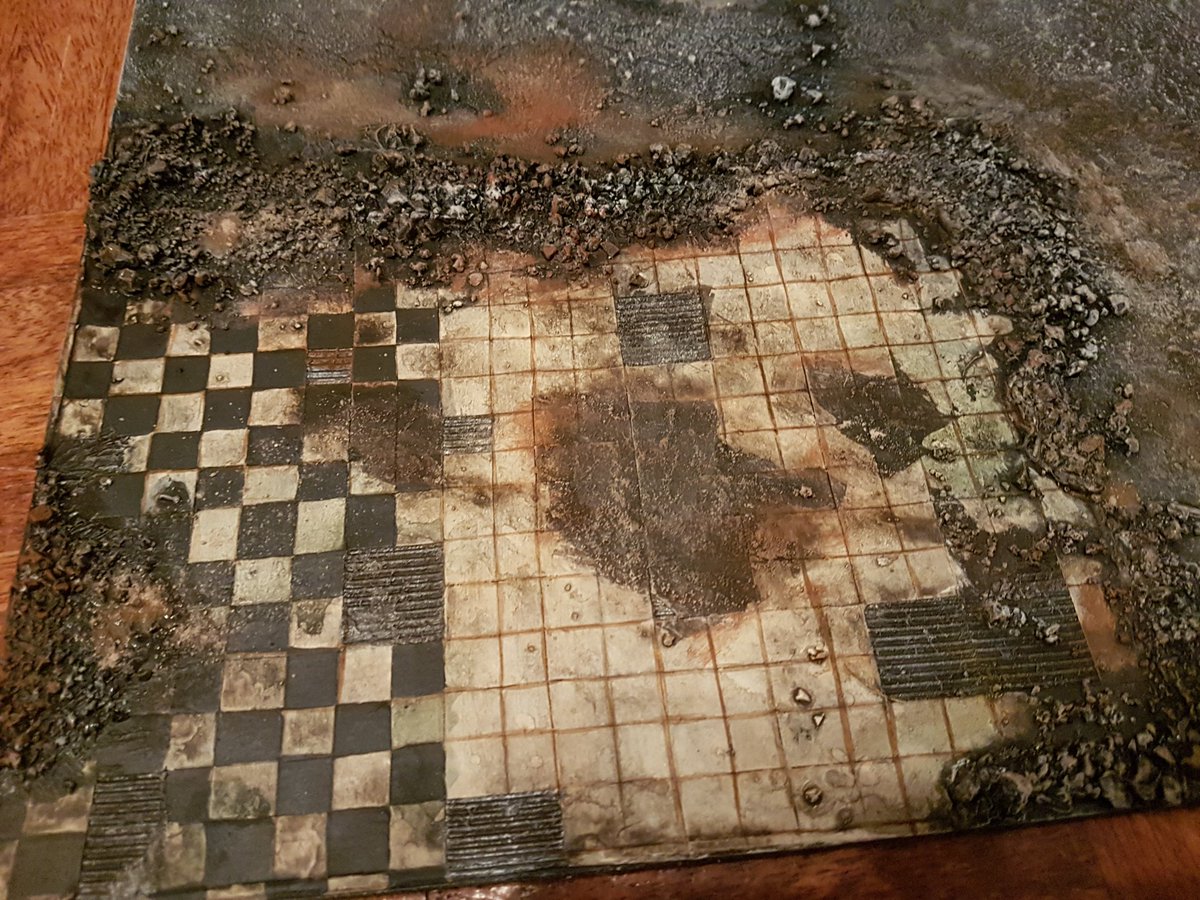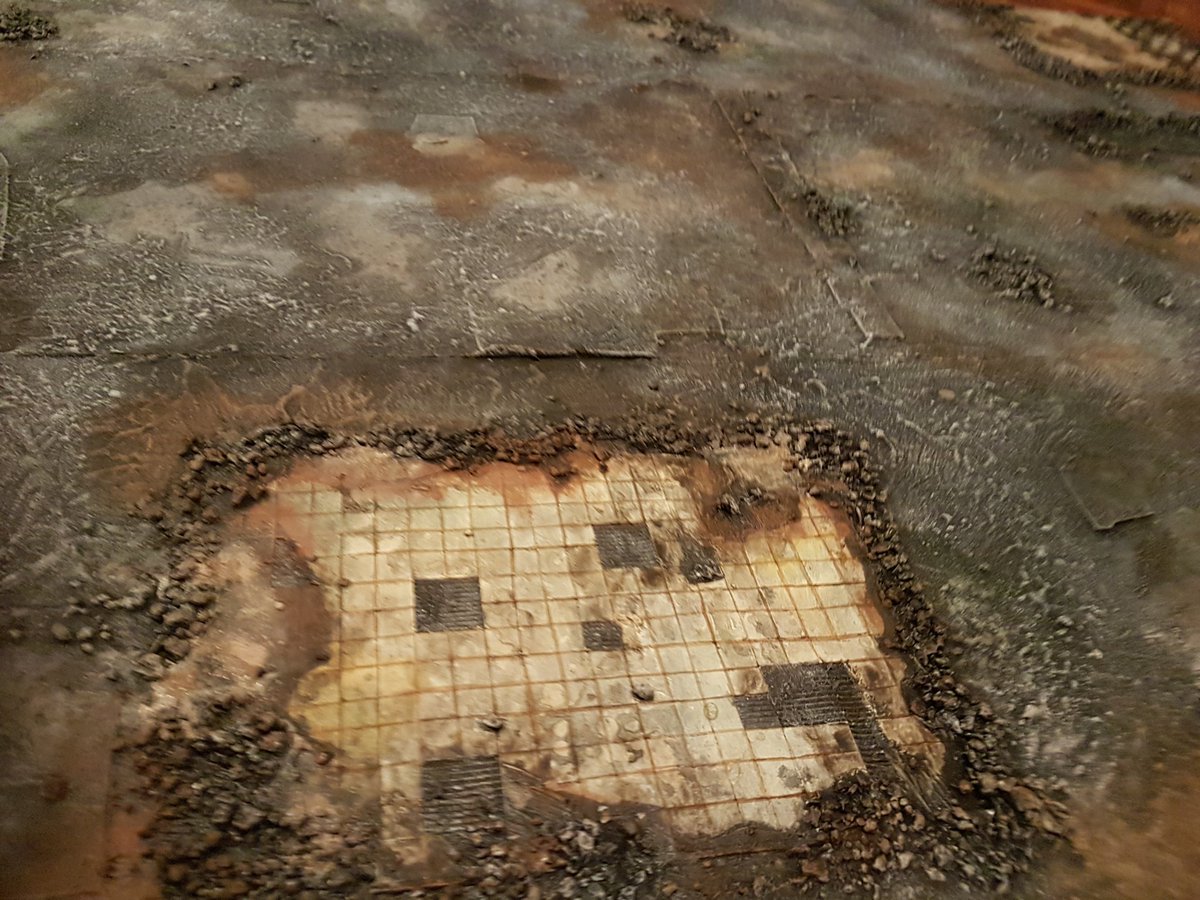 For the muds, I went with a burnt umber basecoat and gradually drybrushed up a couple of lighter browns, taking care to really work the brush into the texture to blend with the concrete.
Overall, this was a fun little build and I think t actually came out looking pretty good. It'll suit Black Ops, and 28mm stuff like Kill Team and Necromunda. Plus, it folds away!
Next step is to scale up these techniques for the main 6'x4′ board, and a squared off 2'x2′ for Deadzone – thanks to Mantic for making the core rule book freely available as a download – and actually, none of these steps are particularly difficult, just require a bit of patience, planning and imagination. Youtube, and particularly The Terrain Tutor and Lukes APS are your friends here – good luck, stay thrifty and we'll see you soon!