How do again world. Having built up a nice head of steam painting Captain Tycho and being within touching distance of finishing my Retro Blood Angels, it makes perfect sense to leave them once again to concentrate on something else.. but as my partner in thrift mentioned, sometimes you just want those little wins, and the idea of a quick and simple project lit a fire under me.
In these days of economic apocalypse where just heating your house seems to require working three jobs (and one of them being a hedge fund manager), the casual wargamer could be forgiven for thinking that the Epic Imperial Guard army he once coveted as a kid would remain out of reach forever…
Guess again.
Some of you have already seen the Granny Grating Imperial Guard force taking shape over the last couple of years (and I certainly can't take credit for the idea) and as the project as taken on a life of it's own I've started to base it more and more on this force from the "Assault On Barbarius" battle from 2nd Ed Space Marine back in the early 90s. We've got the infantry component and a contingent of Rough Riders, plus a Vindicator company (the Guard could take them way back when) and of course the DIY Leviathan. The Assault On Barbarius force also called for (amongst other things) a squadron of Sentinels, and I quickly saw how a bit of granny grating and greenstuff could take care of that. A couple of evenings later – done!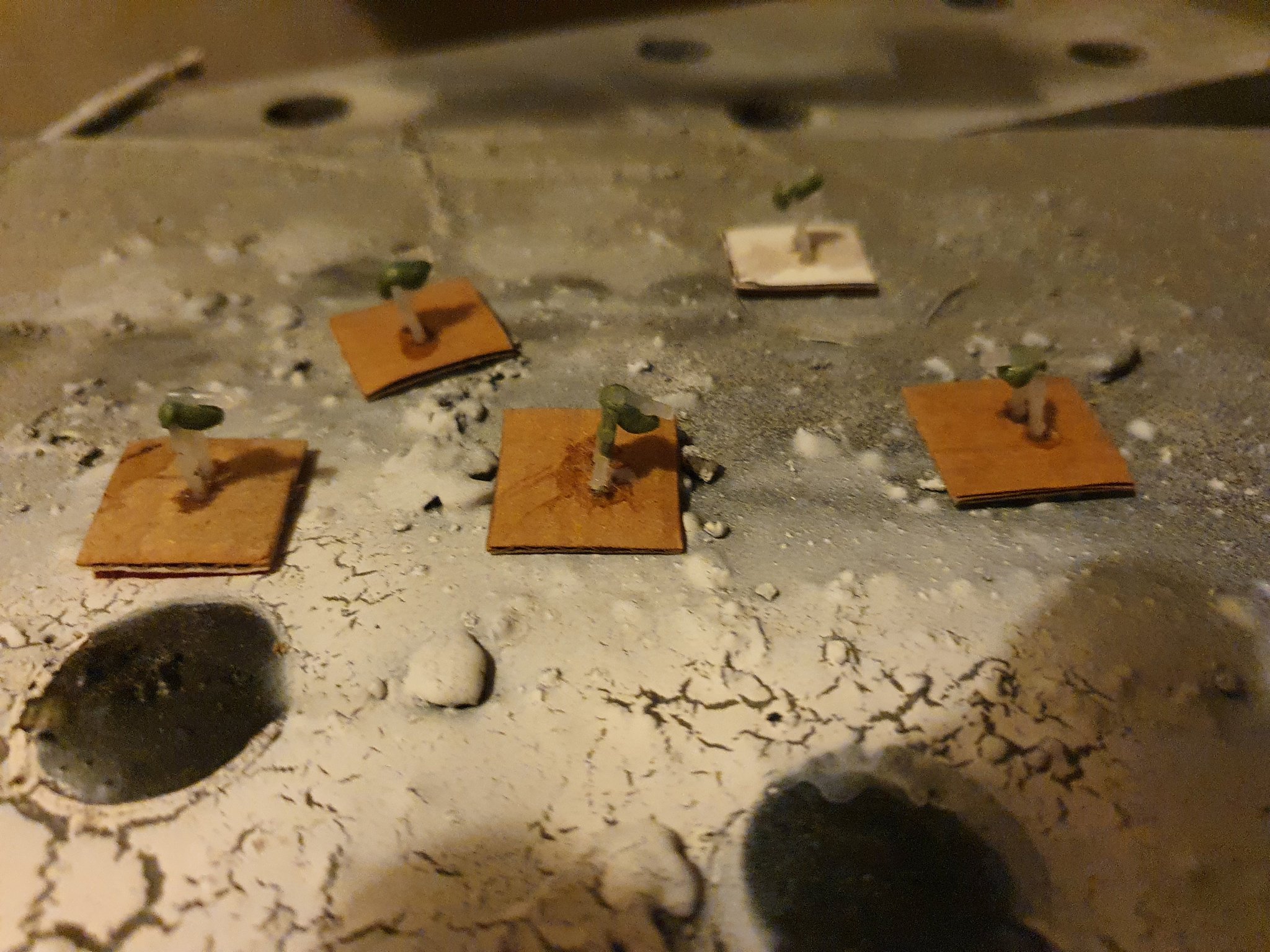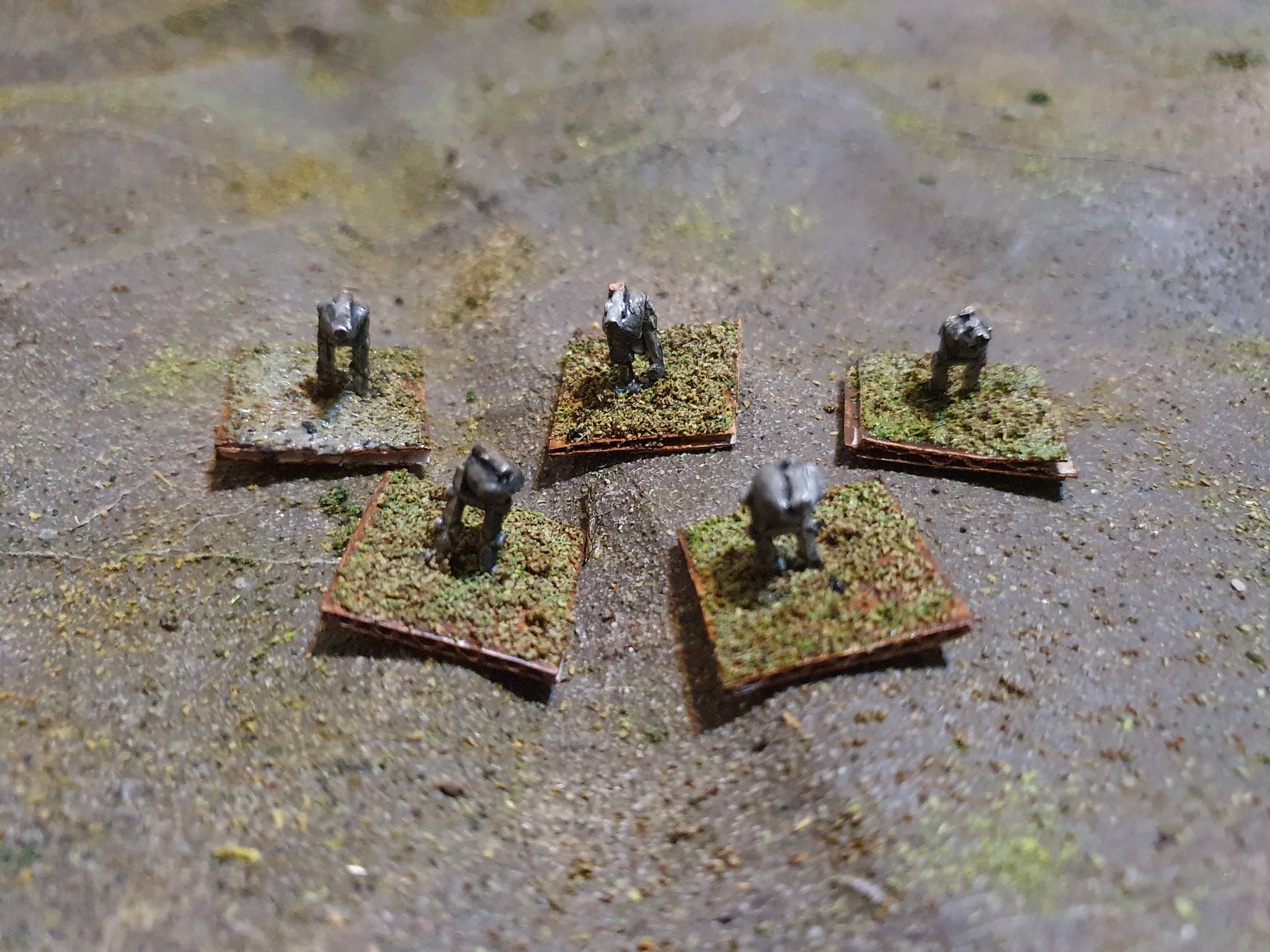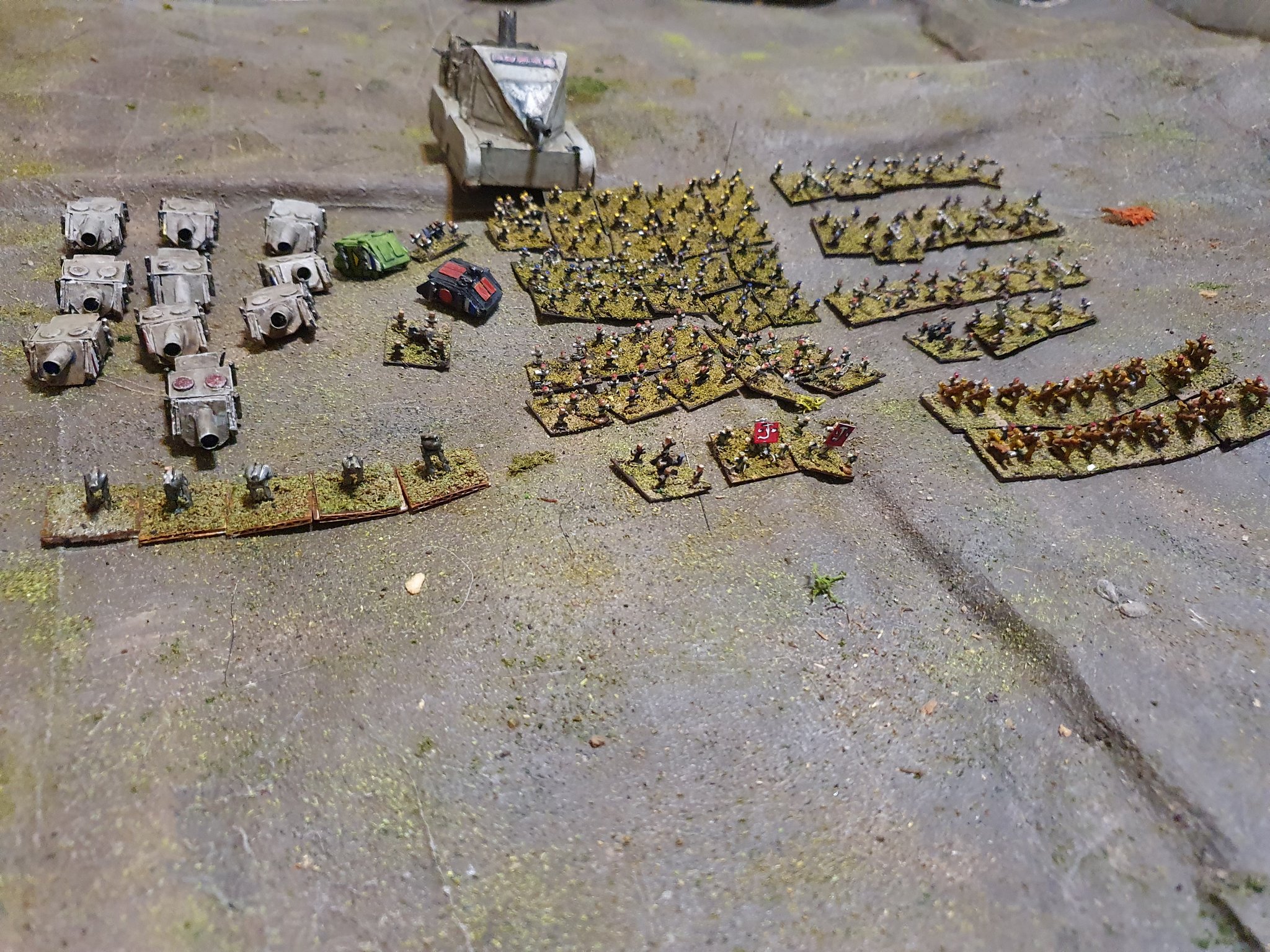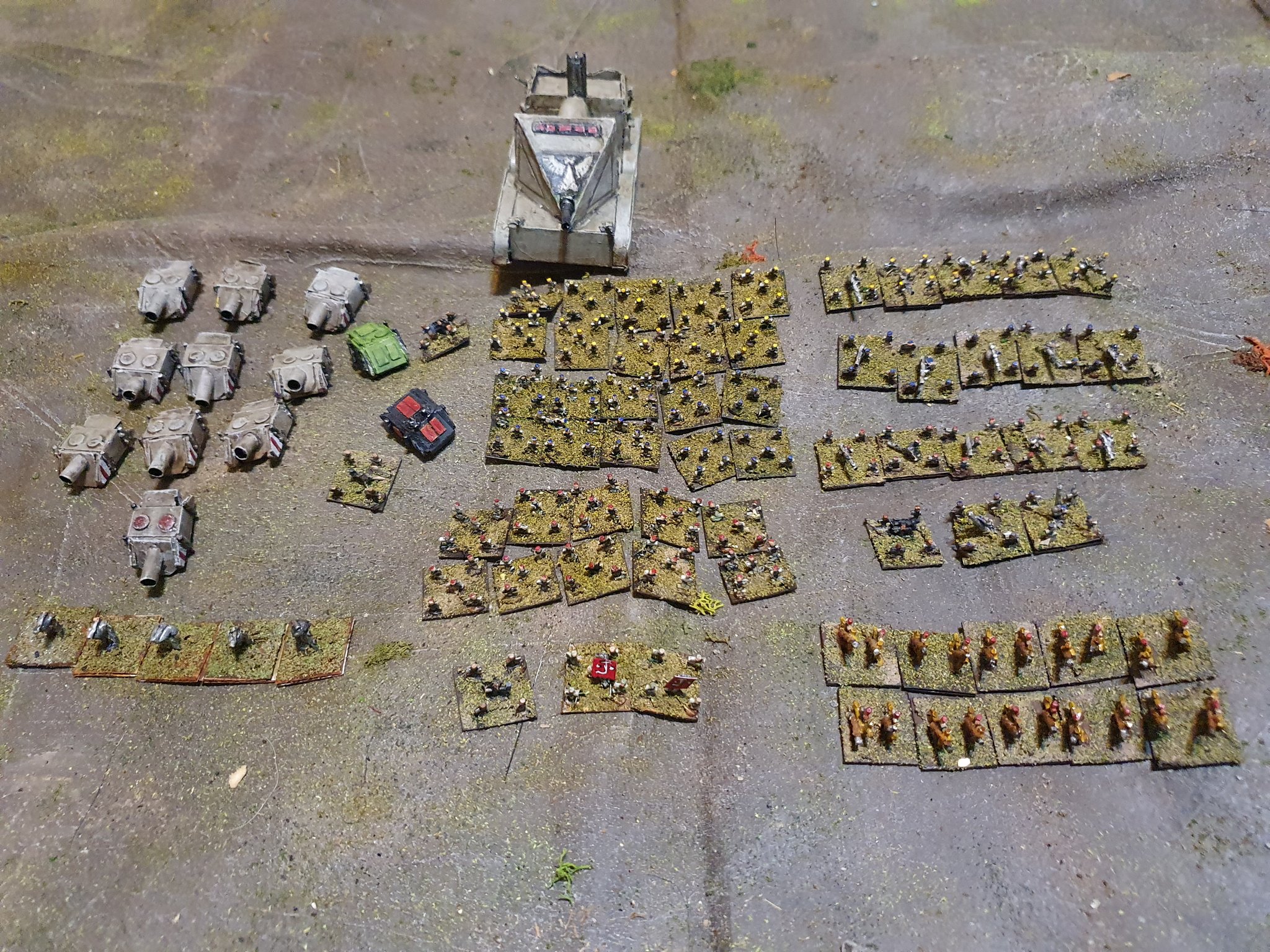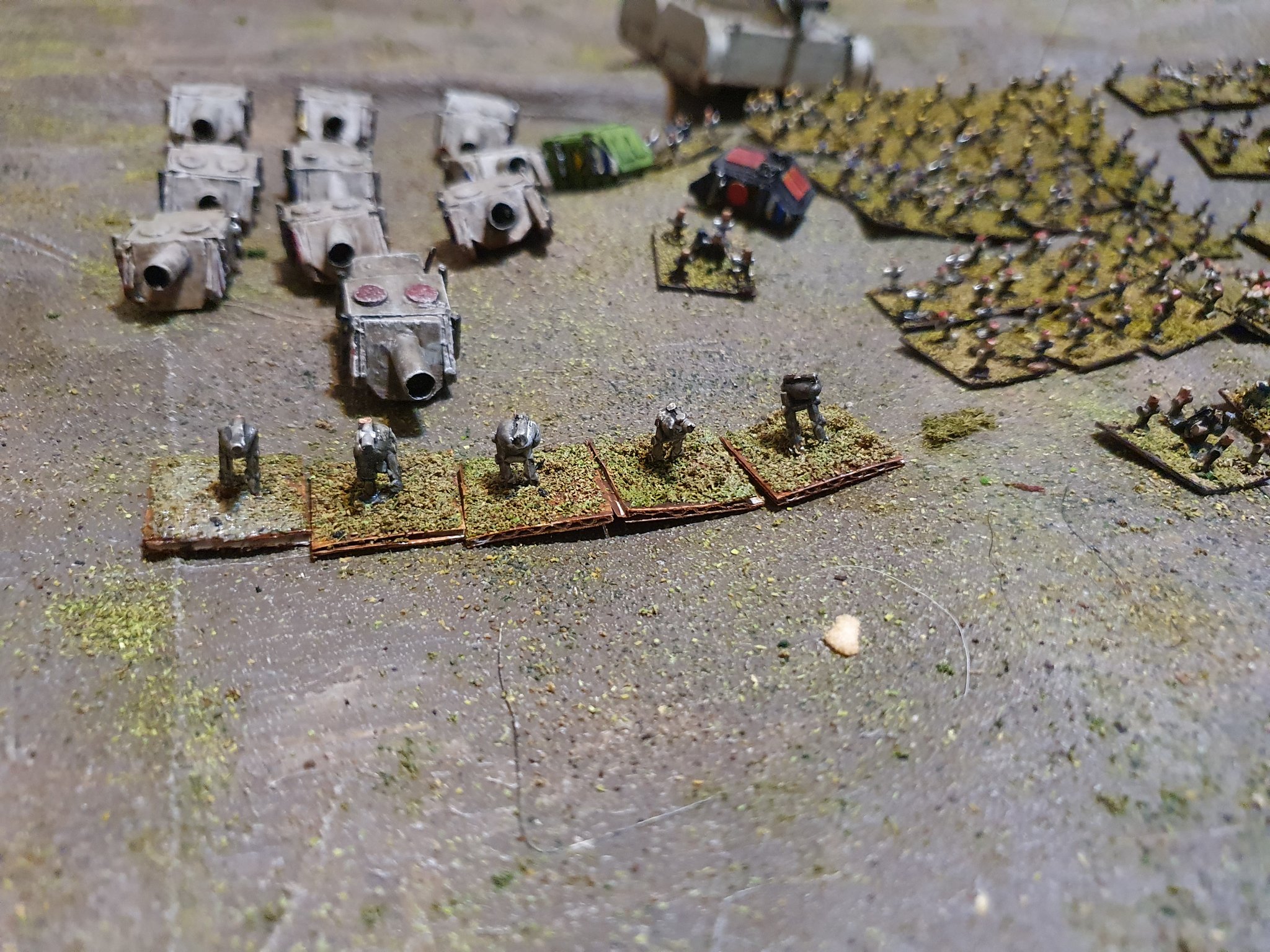 So there we go, another unit added to the Hazzard 1977th – for free! Stay safe and sane, see you soon