It's good to get back to your roots. With all the 40k and granny grating shenanigans that have been going on of late, you'd be forgiven for thinking that we'd forgotten about our first love – our own game, "Apocalypse: Earth" set in an alternate WW2 in the 1950s between the West and the Holy Soviet Empire that is not at all inspired by a popular computer game from the late 90s.
I've had custody of the "goodies", the Atlantic Alliance – UK, US & Commonwealth – while Dan has been commanding the Holy Soviet Empire forever, but in the last couple of years I've been investigating the League Of European Nations… short version, Germany (sort of) wins WWI, sets up a proto-EU, the UK doesn't bankrupt itself in WWI and as a result the Commonwealth and US go into partnership more or less as equals.
In the original rulebook (from 2014!!) I made reference to a League unit called a Panzerjager, which is basically a walking light tank/ power armour suit, but at that time I had no idea how I might go about making one…
Fast (fast?) forward seven years, and I am SO much older and wiser. So, allow me to walk you through the construction process… you'll need foamboard, cardboard, a straw, a coffee strawer and a kebab skewer… and yeah, a bit of granny grating, and some sprue.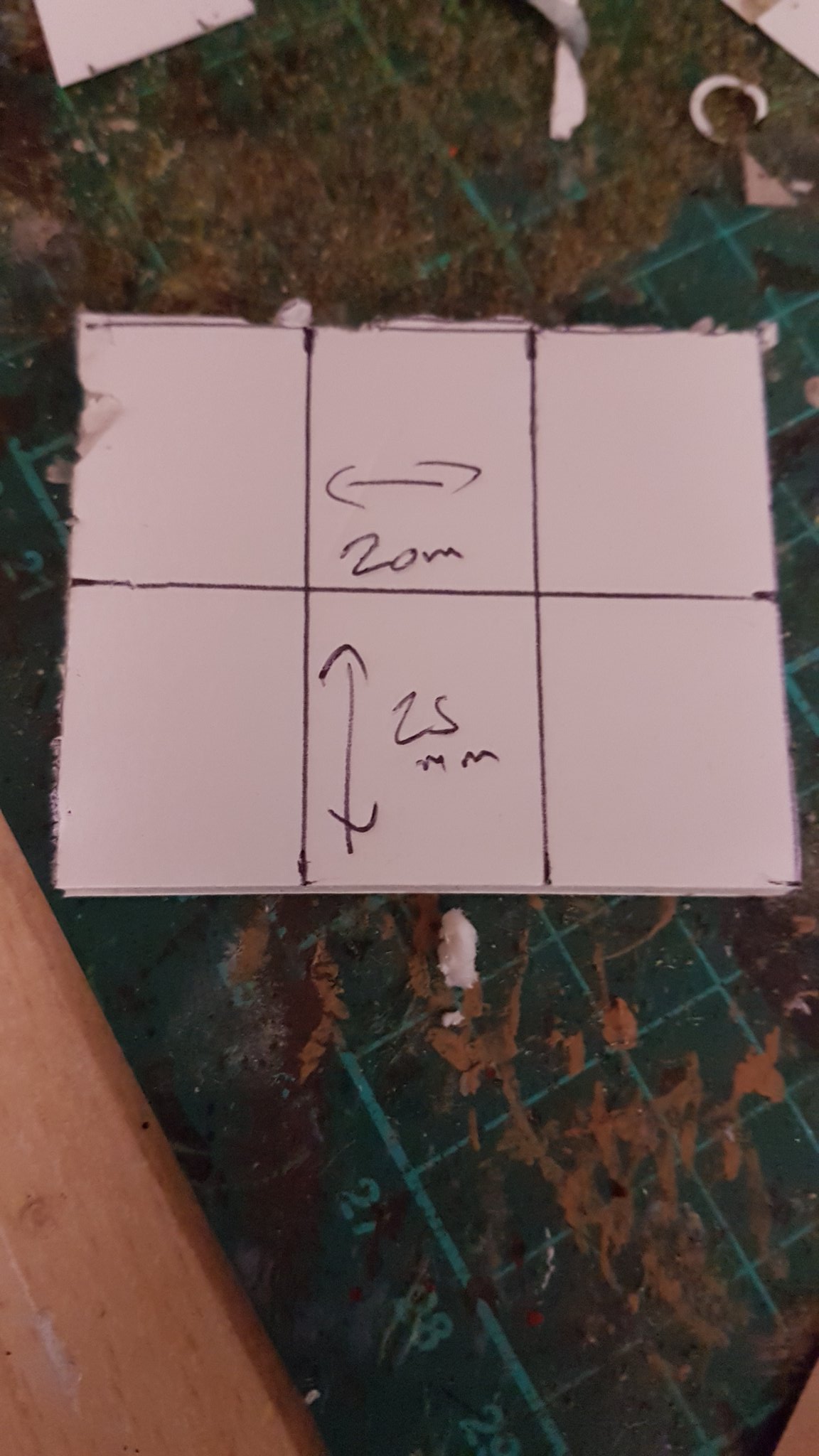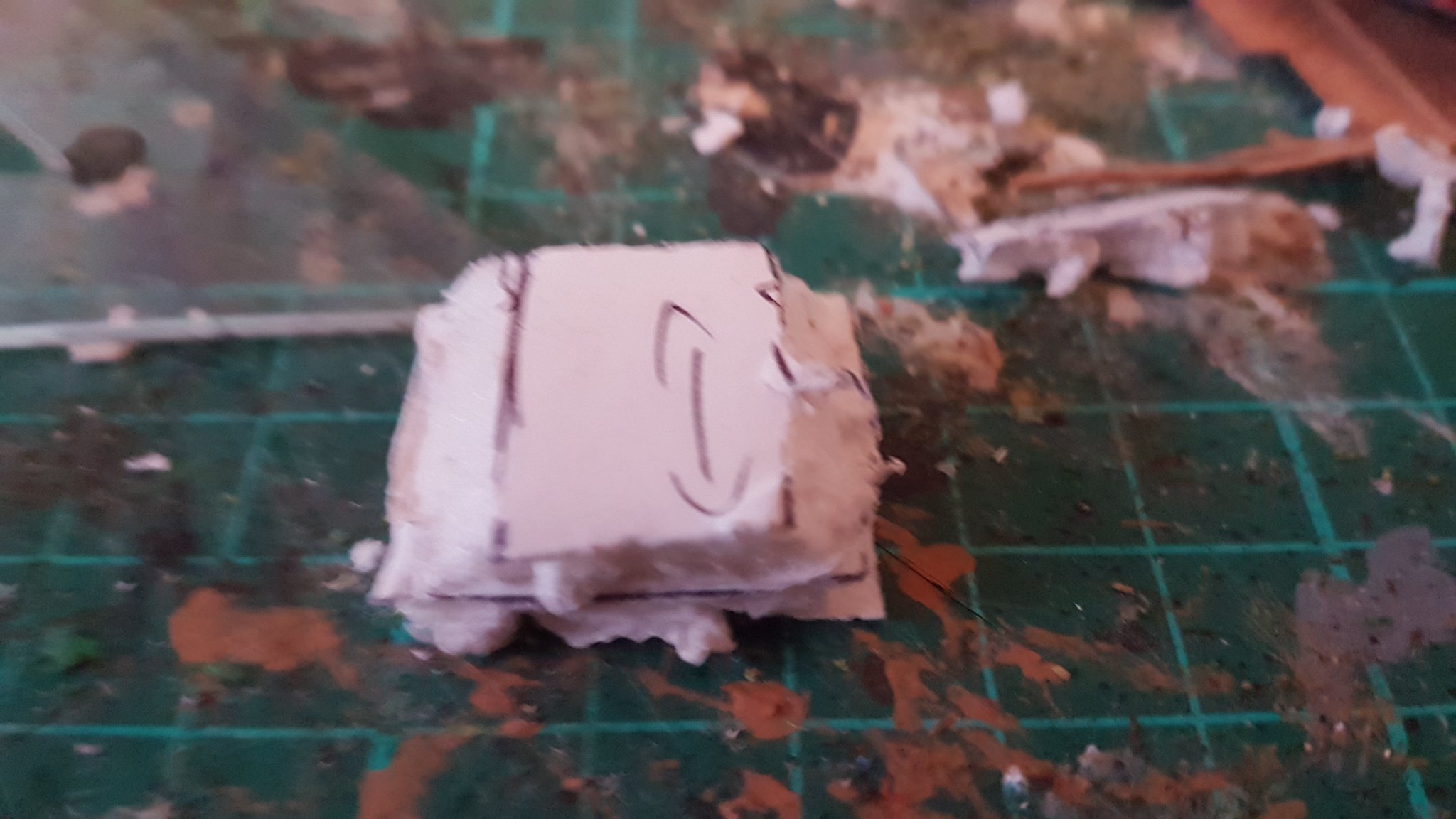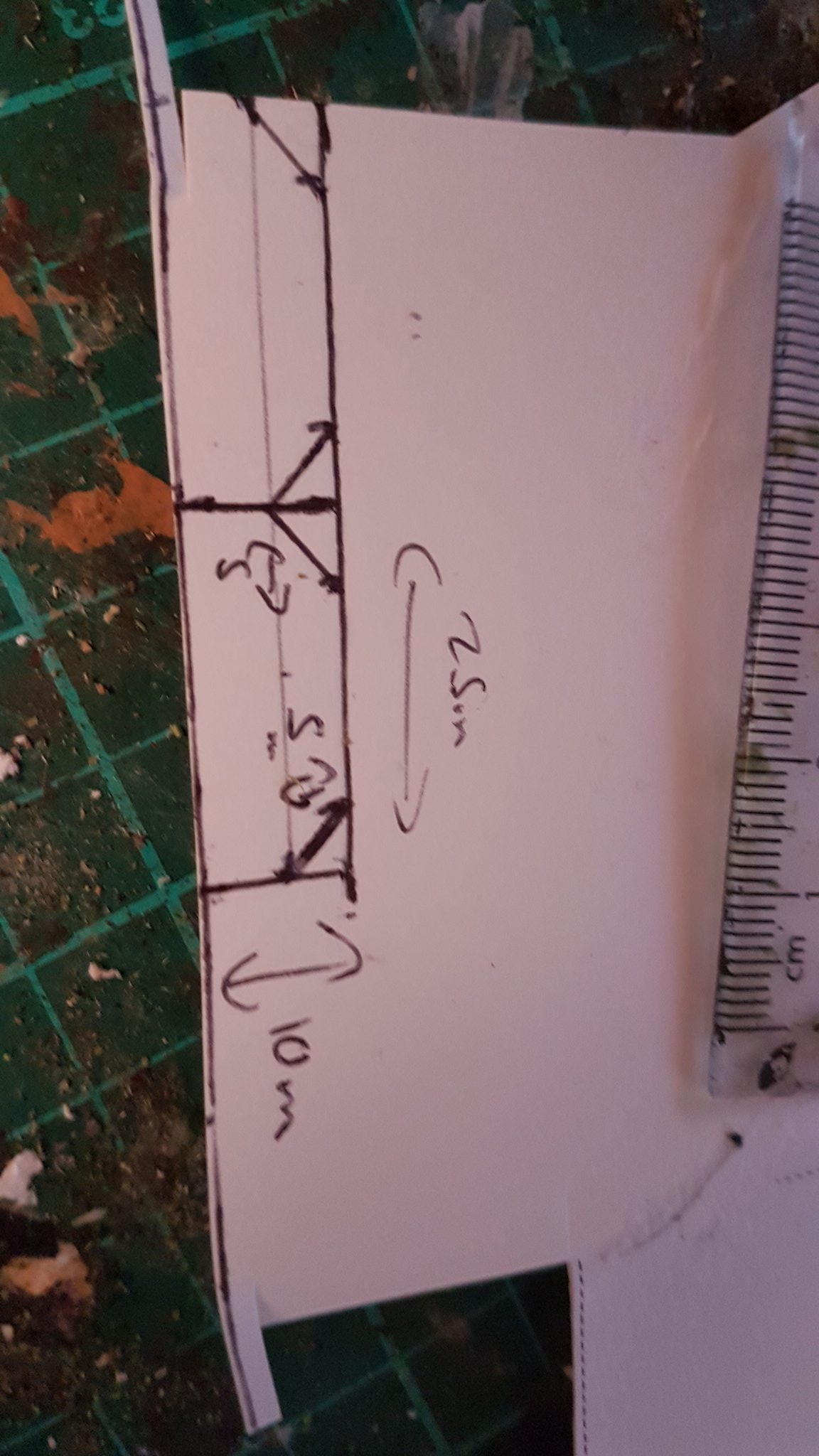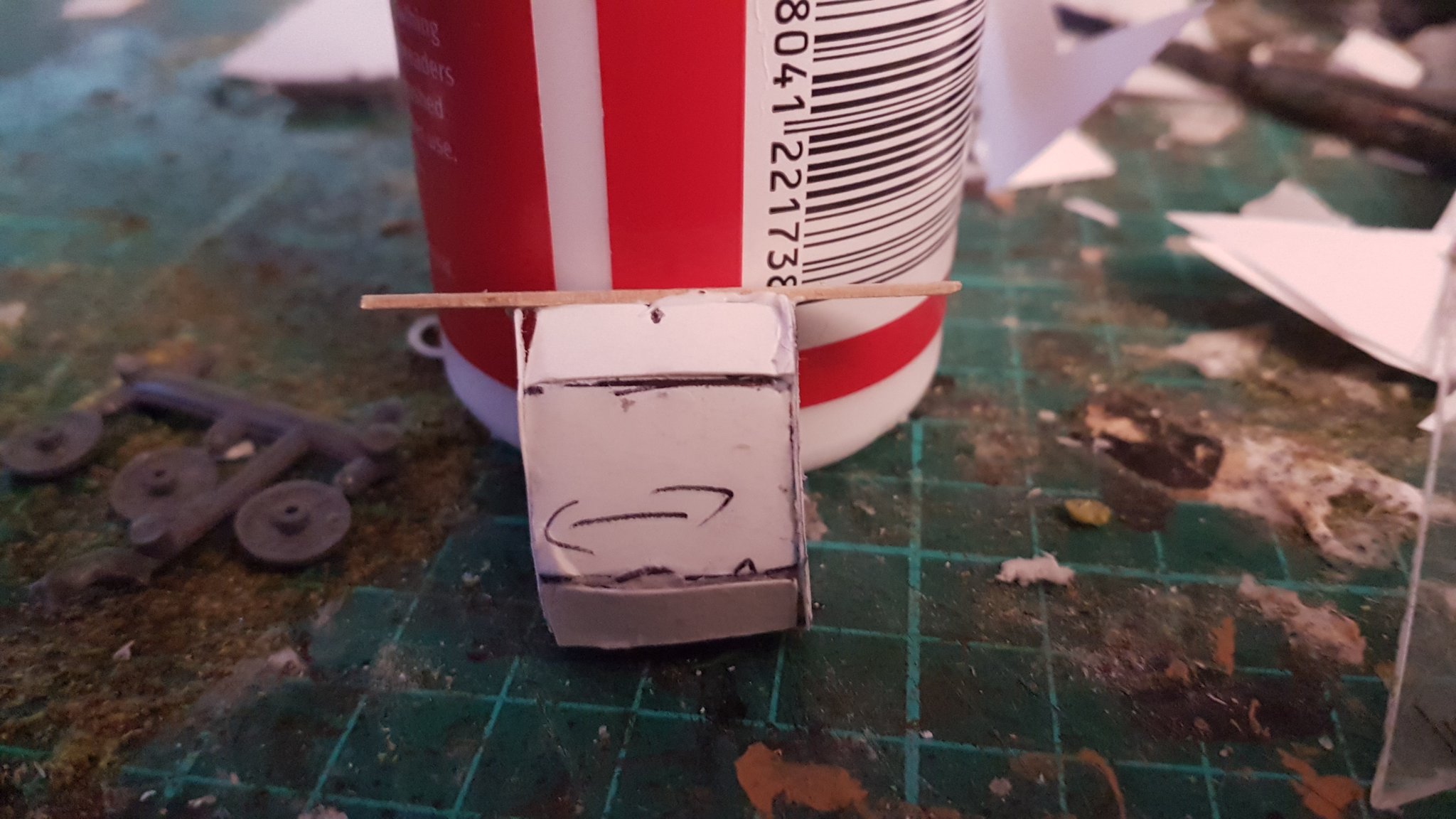 Now, full disclosure, I built these while watching the England – Denmark game, which meant that my attention did wander at times… as a result, the next few steps didn't get documented…..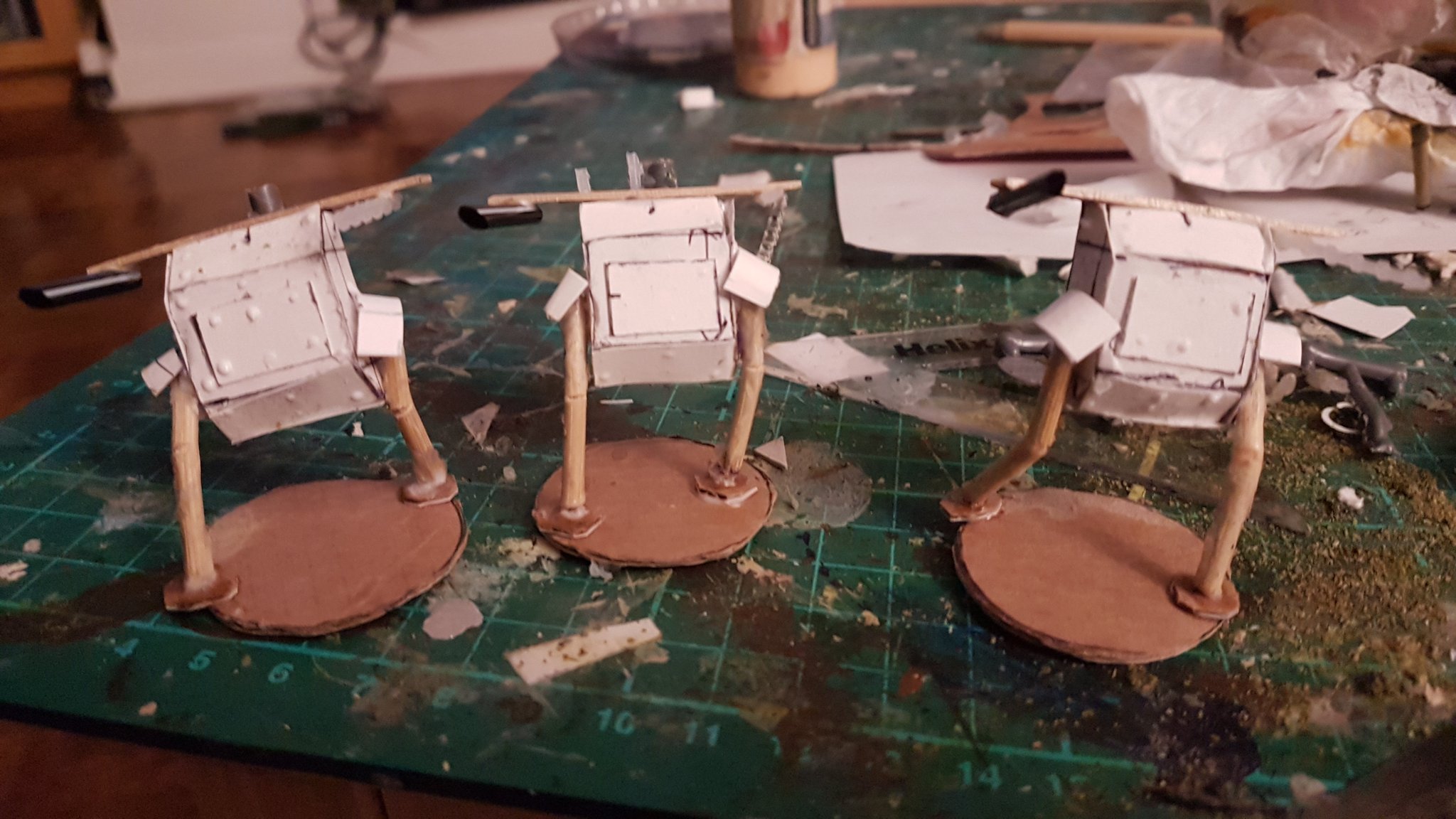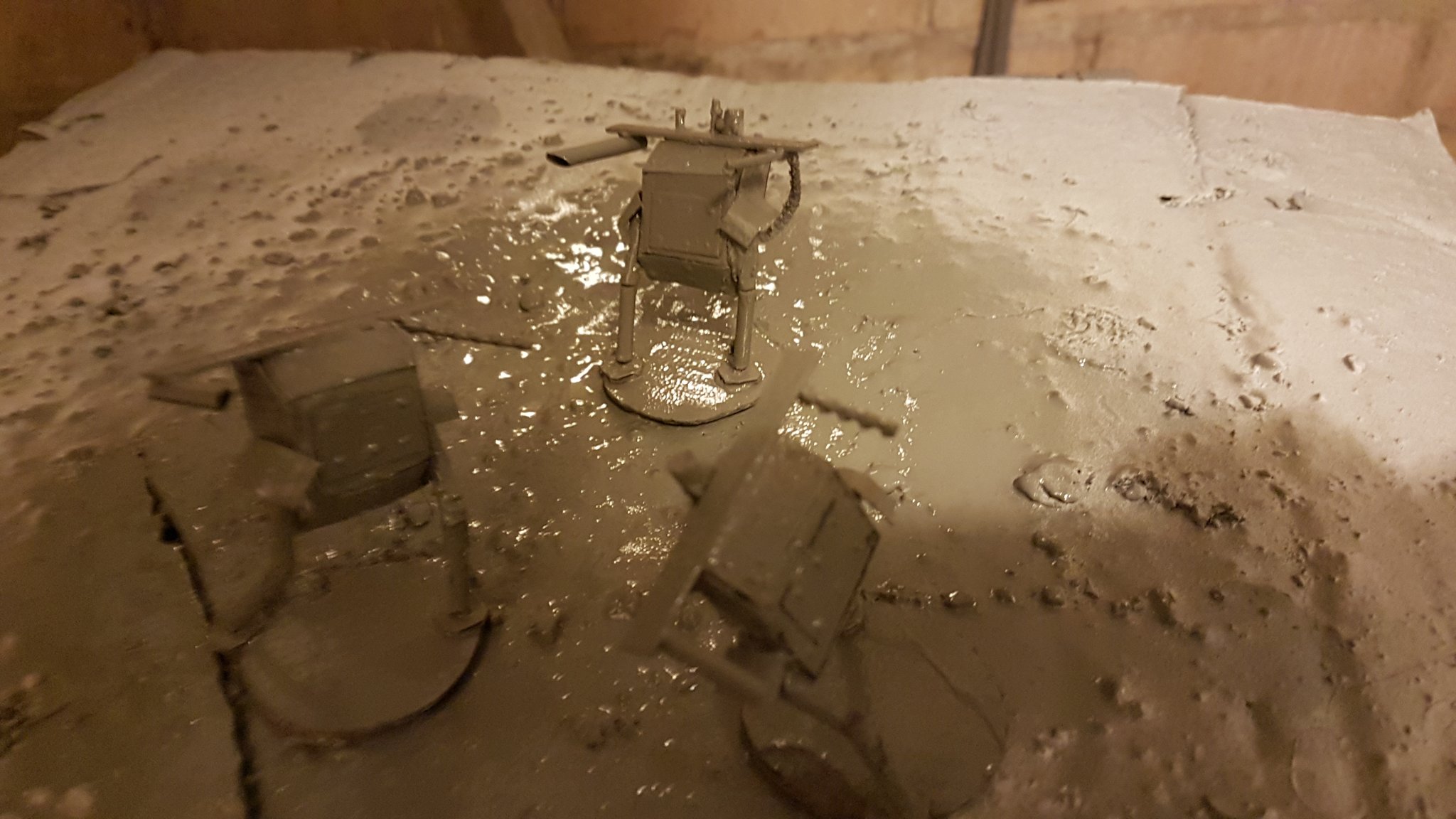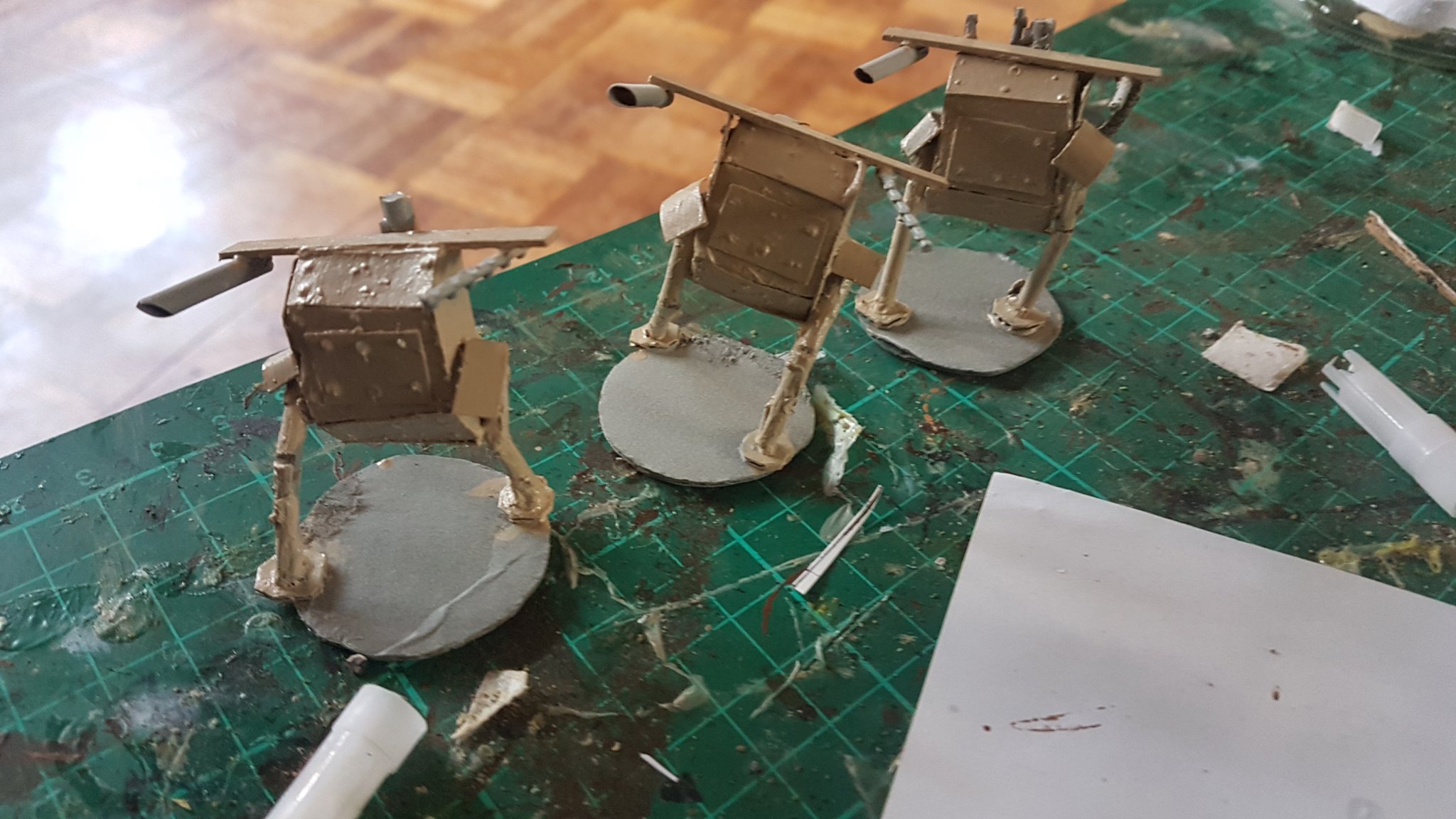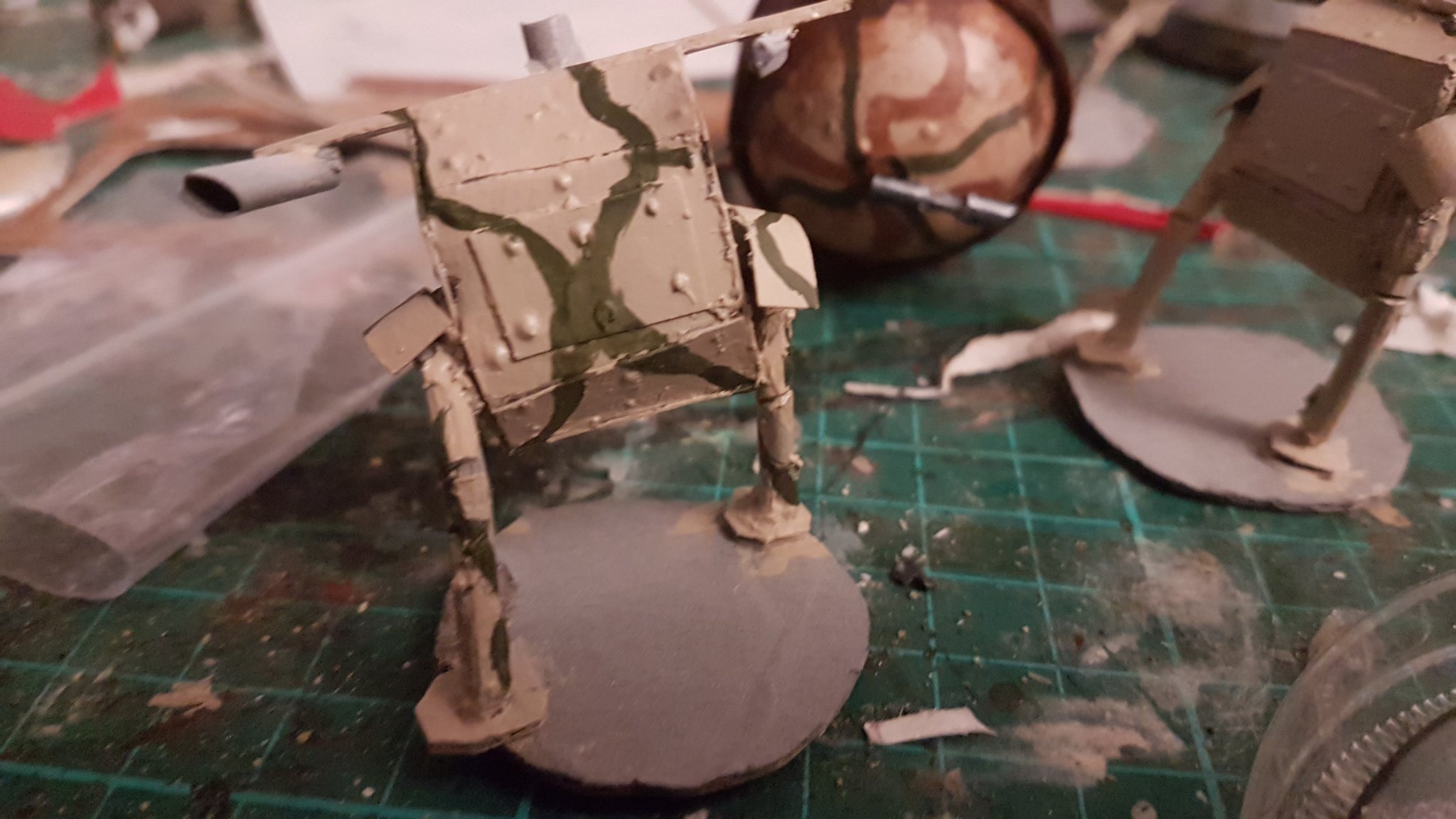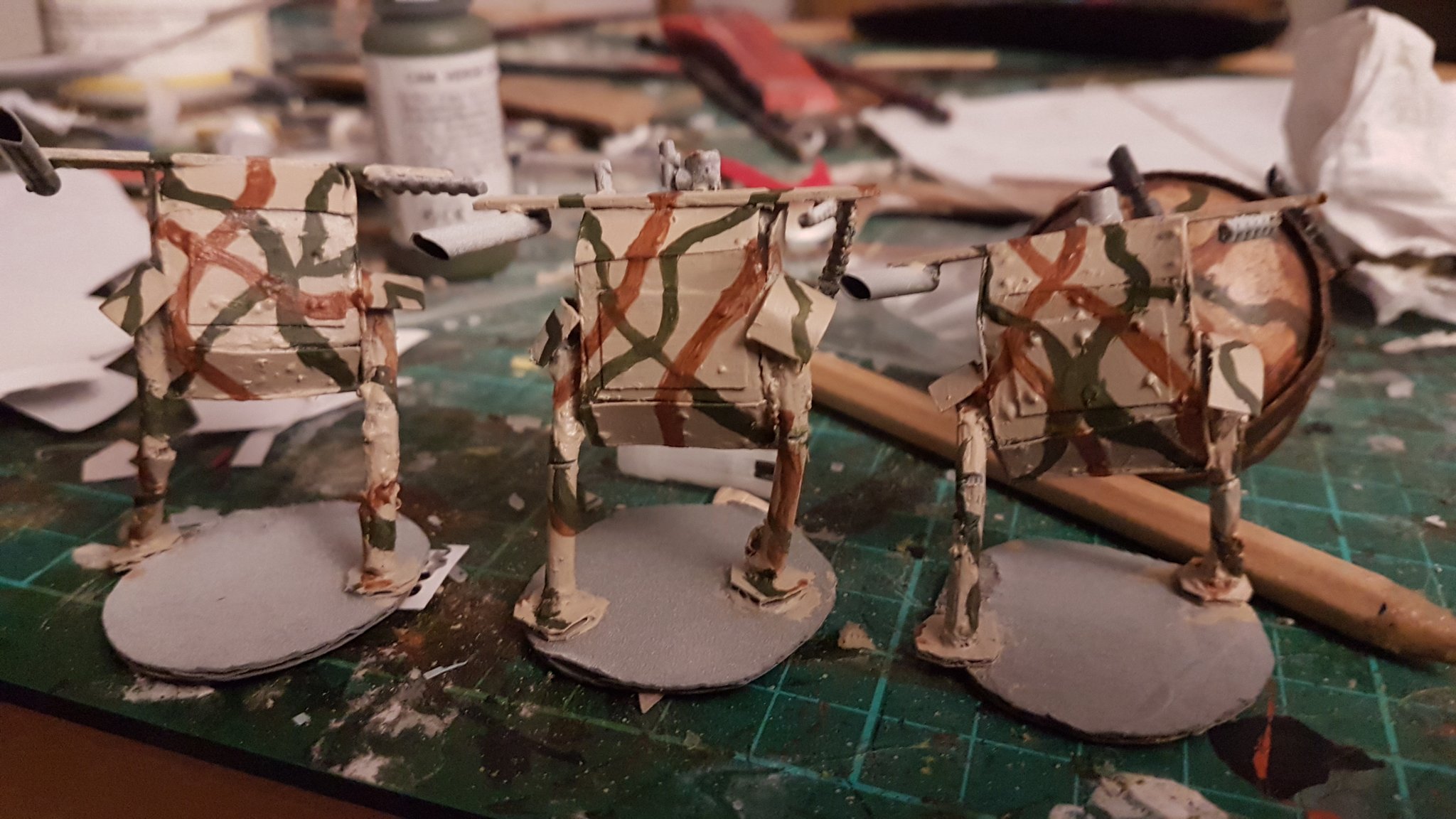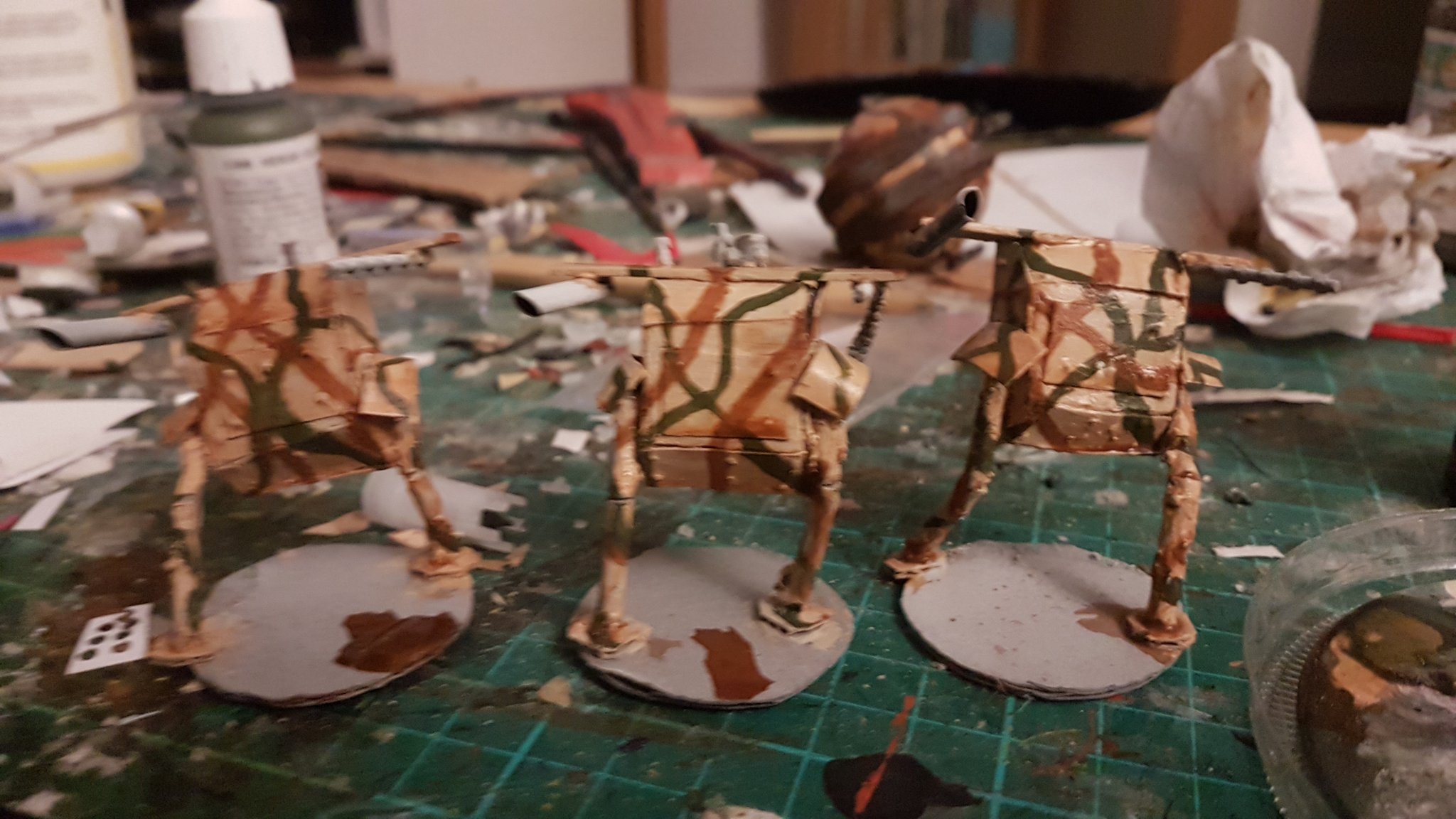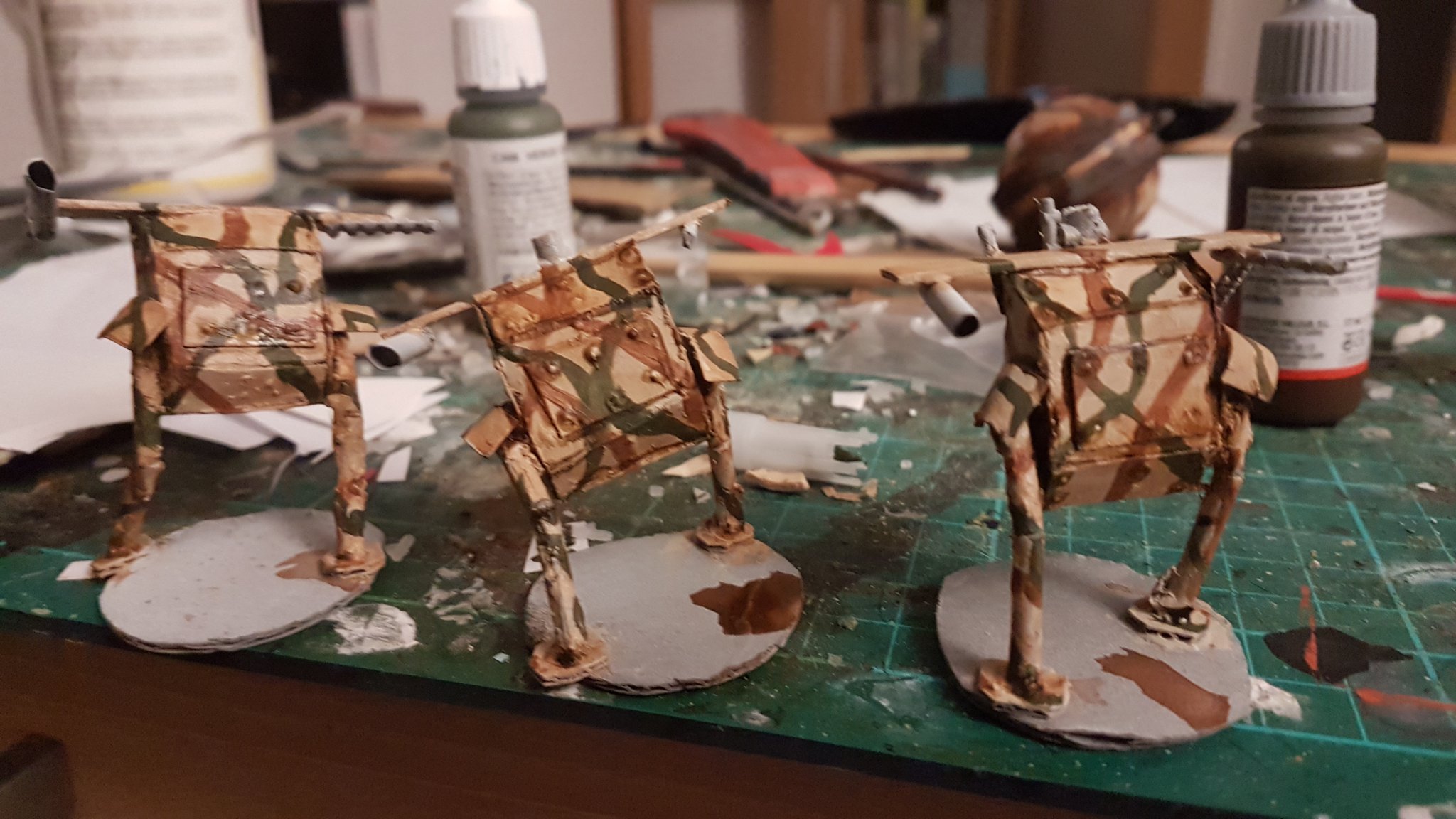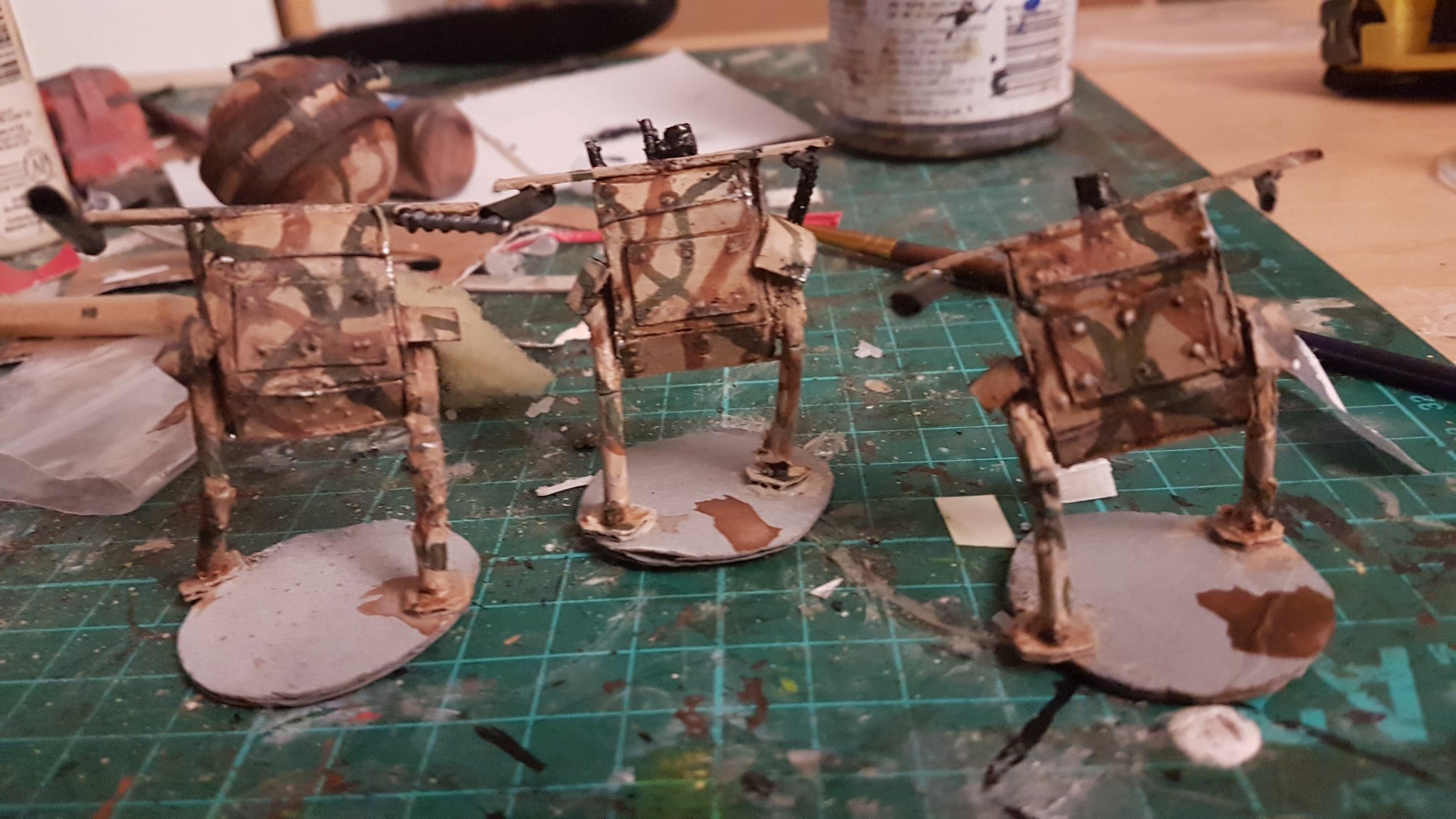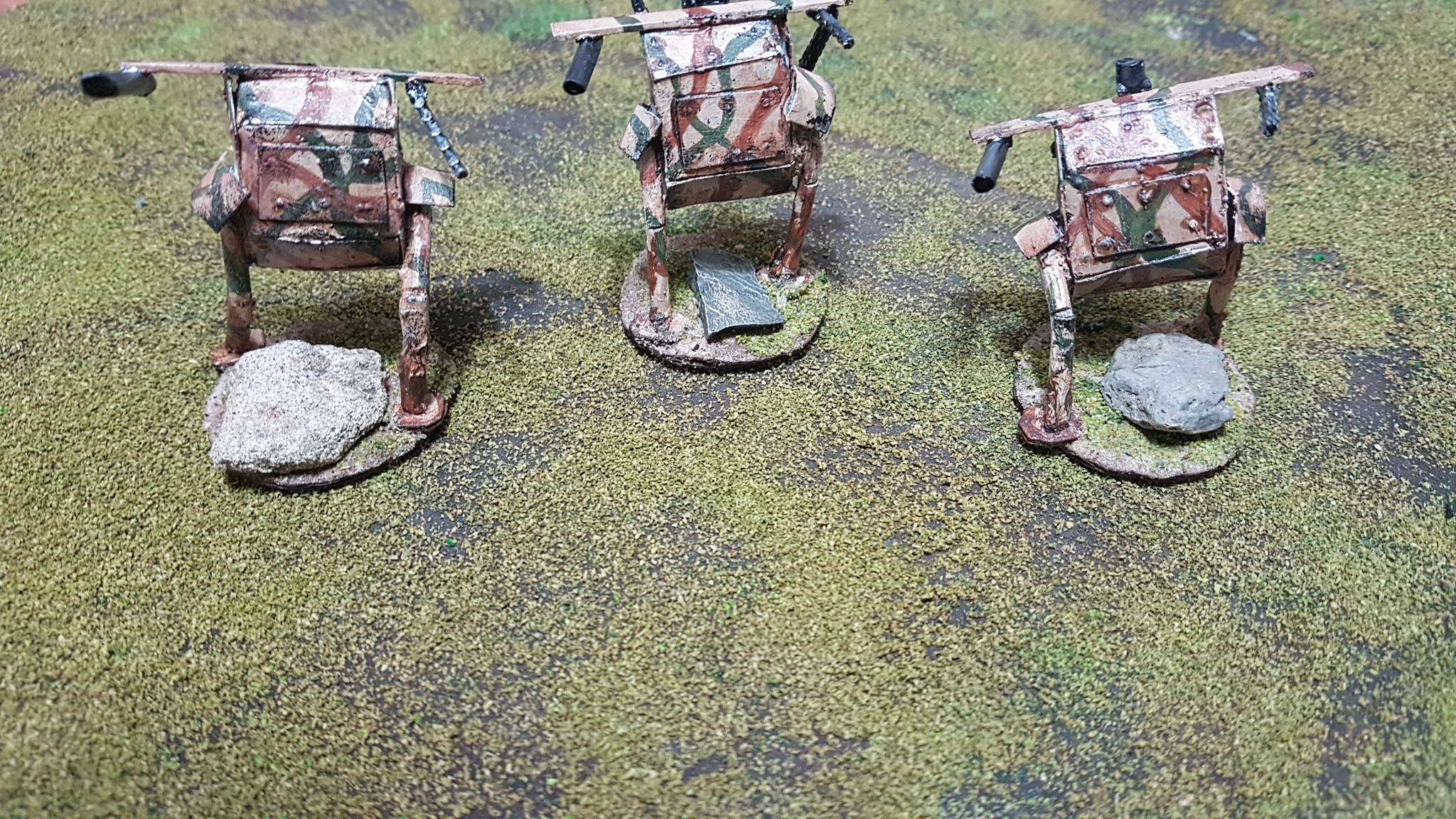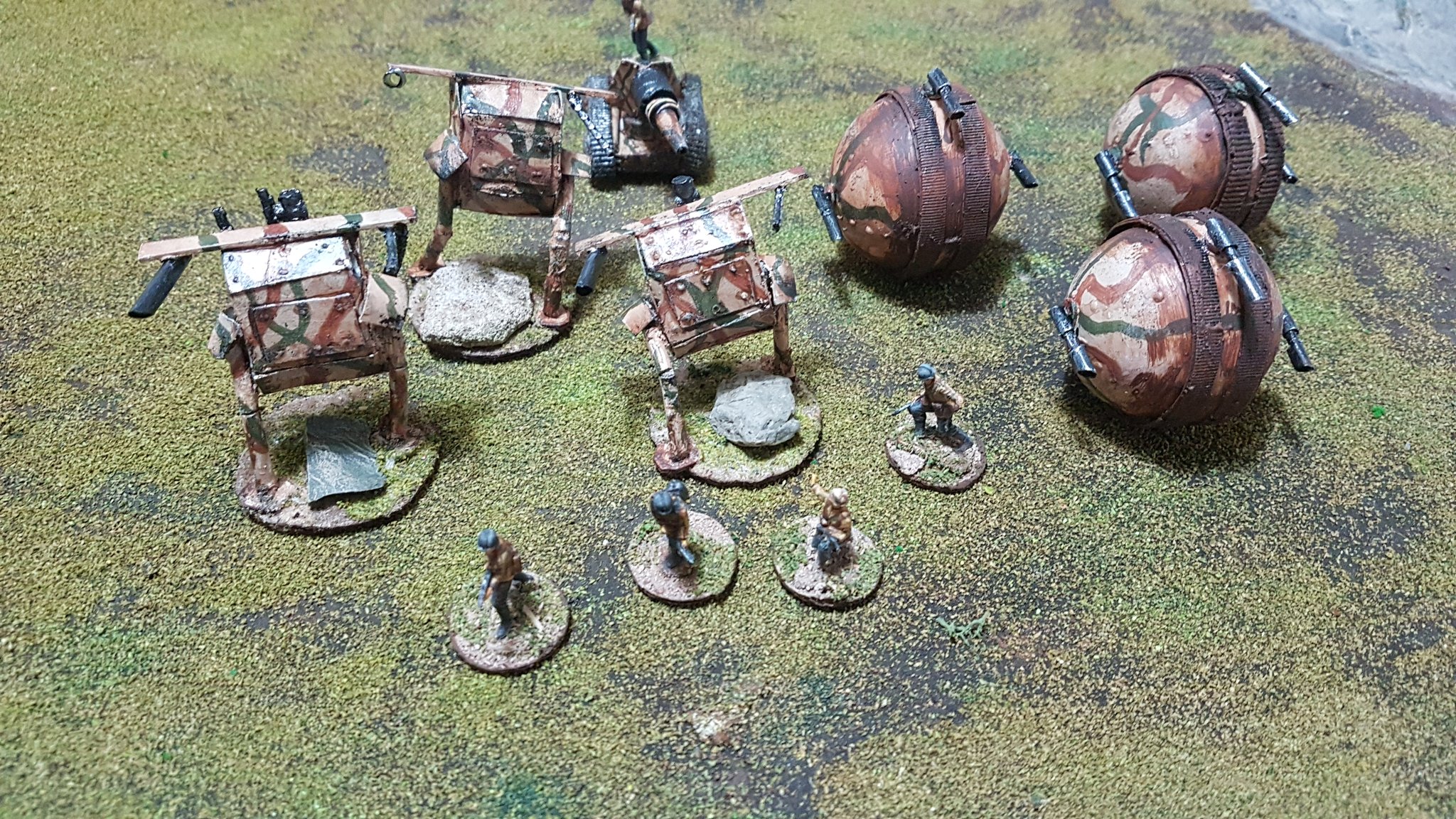 Why have I built these? Well, as COVID restrictions are lifting and the Great Plague of 2020-21 goes into remission… probably…. we're planning our Great Summer Smackdown once again! Now Dan & I are both double jabbed and so are our other halves, we can start to plan some big games again… and believe me, we are!
If you're interested in the rules for these Panzerjagers, they're in the Apocalypse: Earth rulebook, but because we love you all (Pete, John, Subedai, IRO, Roger, Whittlesey and all of you) here they are again, updated to represent these models:
Panzerjager Squadron – 250pts
Independent unit
Leader – Panzerjager suit equipped with Laser Designator, SS-10 "Cobra" ATGM, Heavy Machine Gun
2 Troopers – Panzerjager suit equipped with SS-10 "Cobra" ATGM & Heavy Machine Gun
Special Rule – the Panzerjager suits each allow the wearer to mount heavy weapons without suffering any movement penalties. It protects it's wearer with an armour value of 12.
Heavy Machine Gun – range 100cm, ROF 8, Penetration 6+2D6
SS-10 "Cobra" ATGM – range 100cm, ROF 1, Penetration 15+2D6, +1 to hit on designated target
Laser Designator – the player chooses a target to be designated, all other unit members get +1 to hit with their Cobra ATGM launchers.
And if you fancy having a crack yourself, here's the rulebook and fluff on Wargames Vault: Apocalypse: Earth
Stay safe and thrifty out there, and a BIG fight coming soon!