As the Grim Darkness of the.. present day.. grinds on, we fancied taking our wargaming as far away from reality as possible- the other week it was Hyperian Wars (which gave us a load of ideas for game development), this time it was our 6mm "Epic" scale take on our rules engine in it's sci-fi skin "Future Force Warrior"…
I laid out a somewhat similar battleground to last week's fight, substituting the ruined temple with plasma reactors and the Valiant 44th command centre – codename Objective Hamilton – which would be the objective for both sides… so theoretically at least, it would be best commander wins!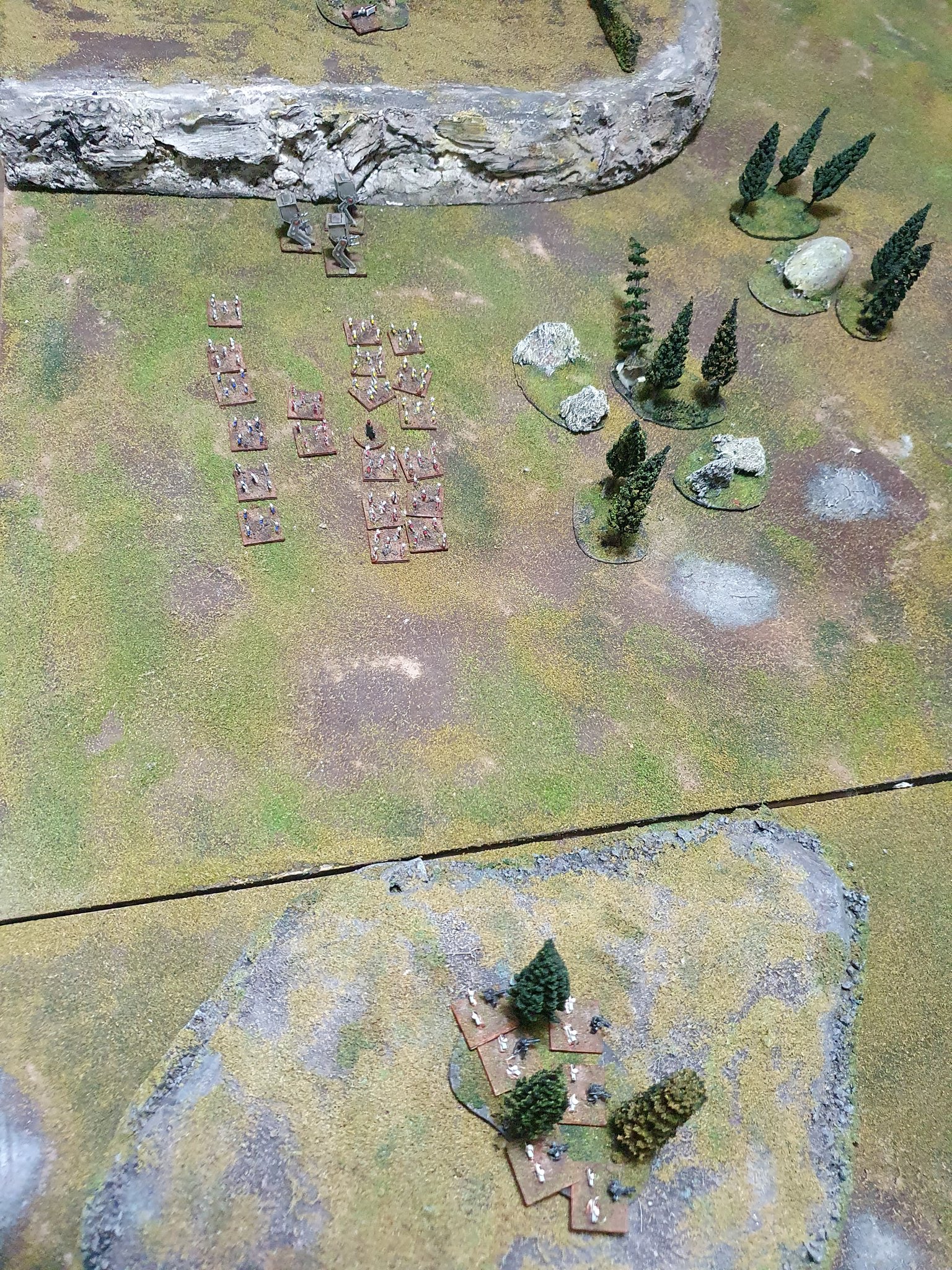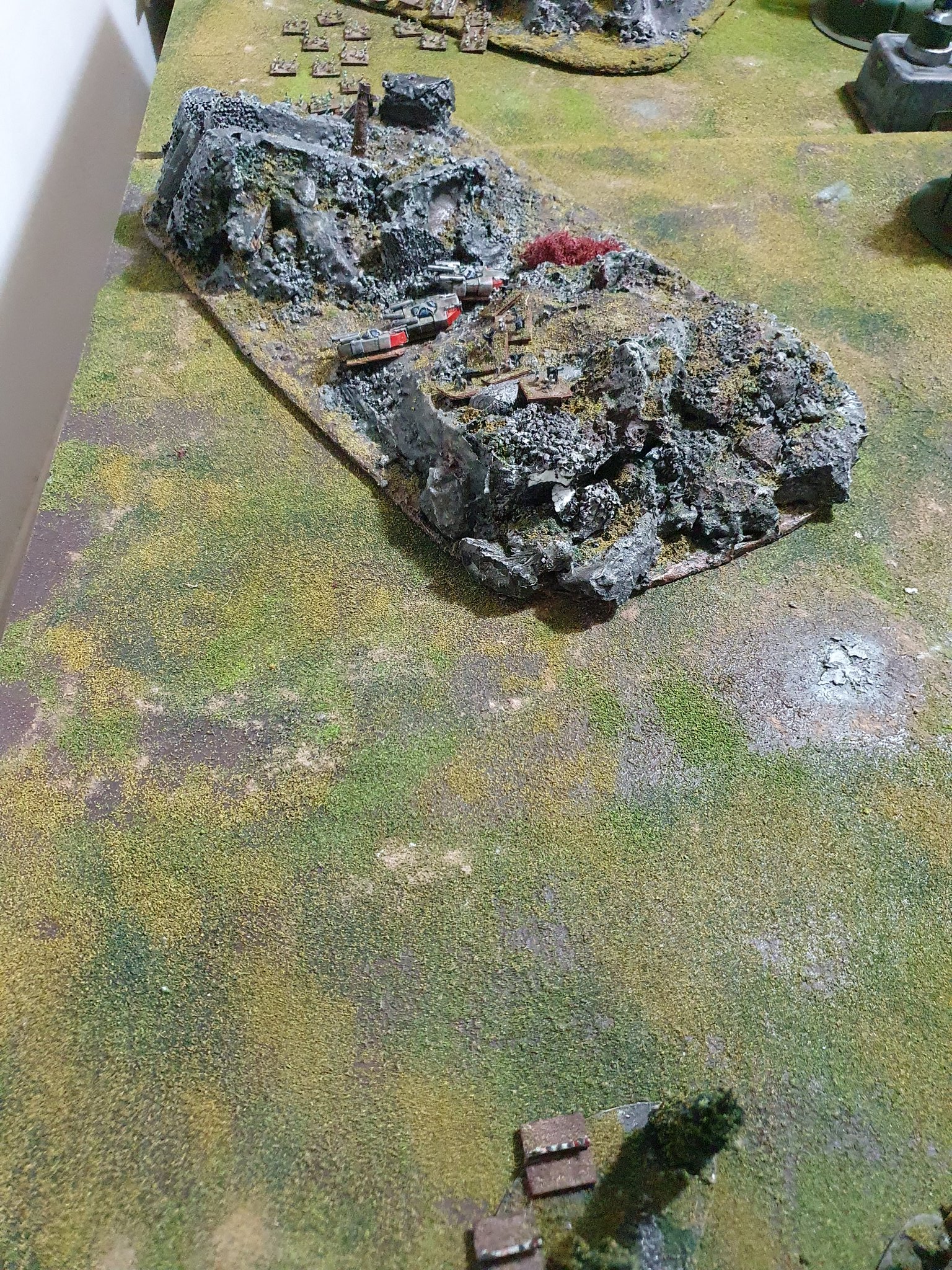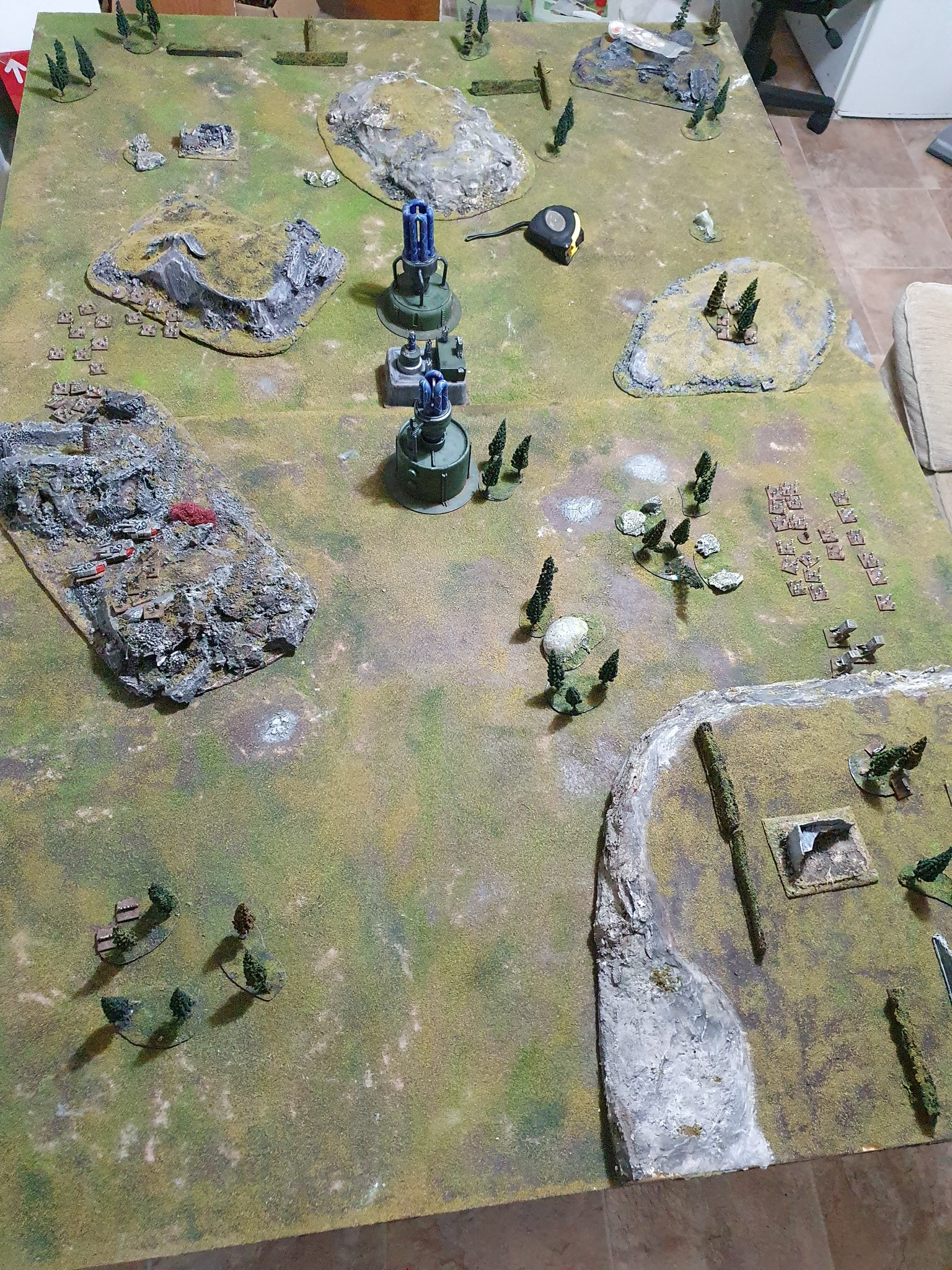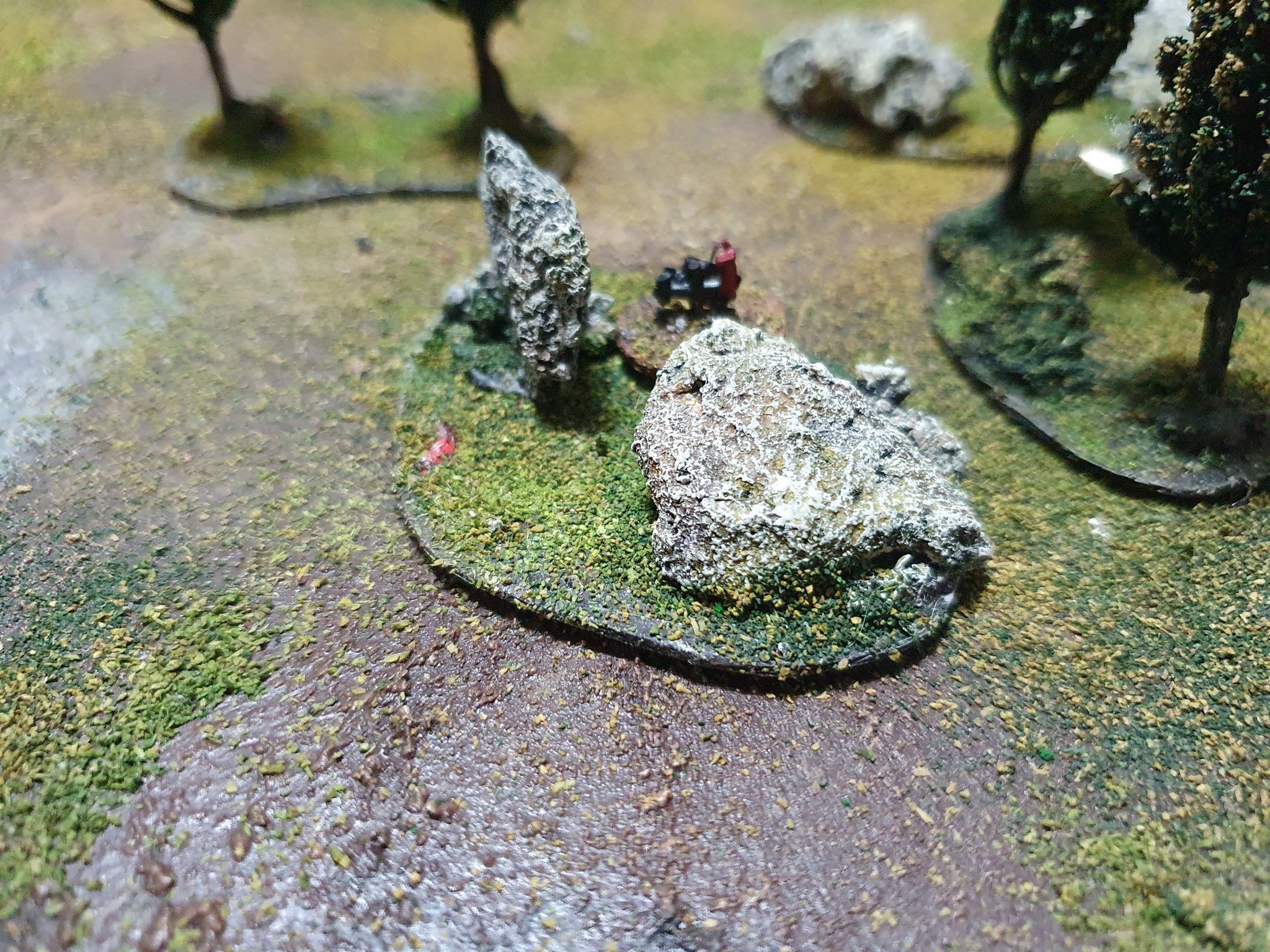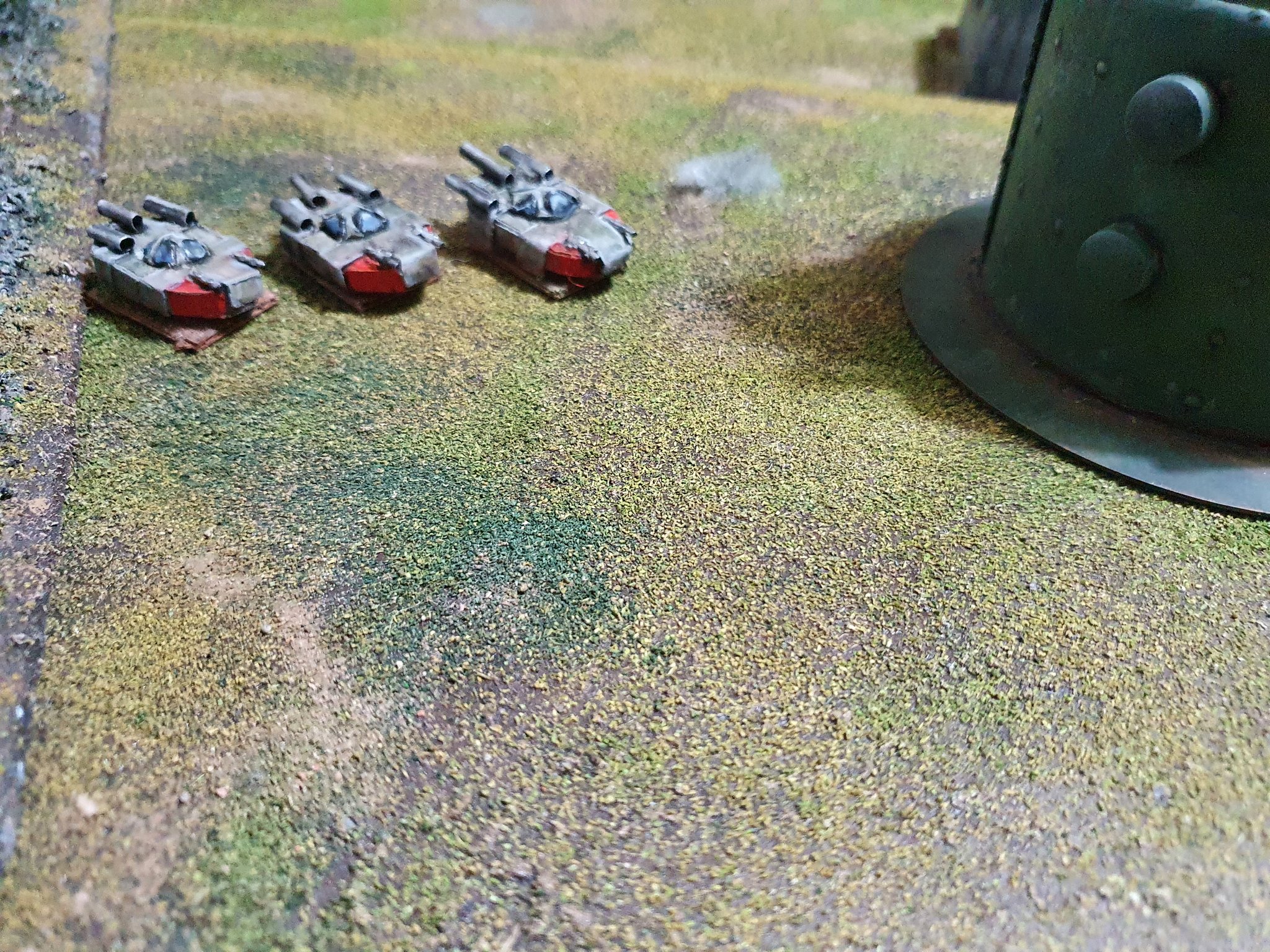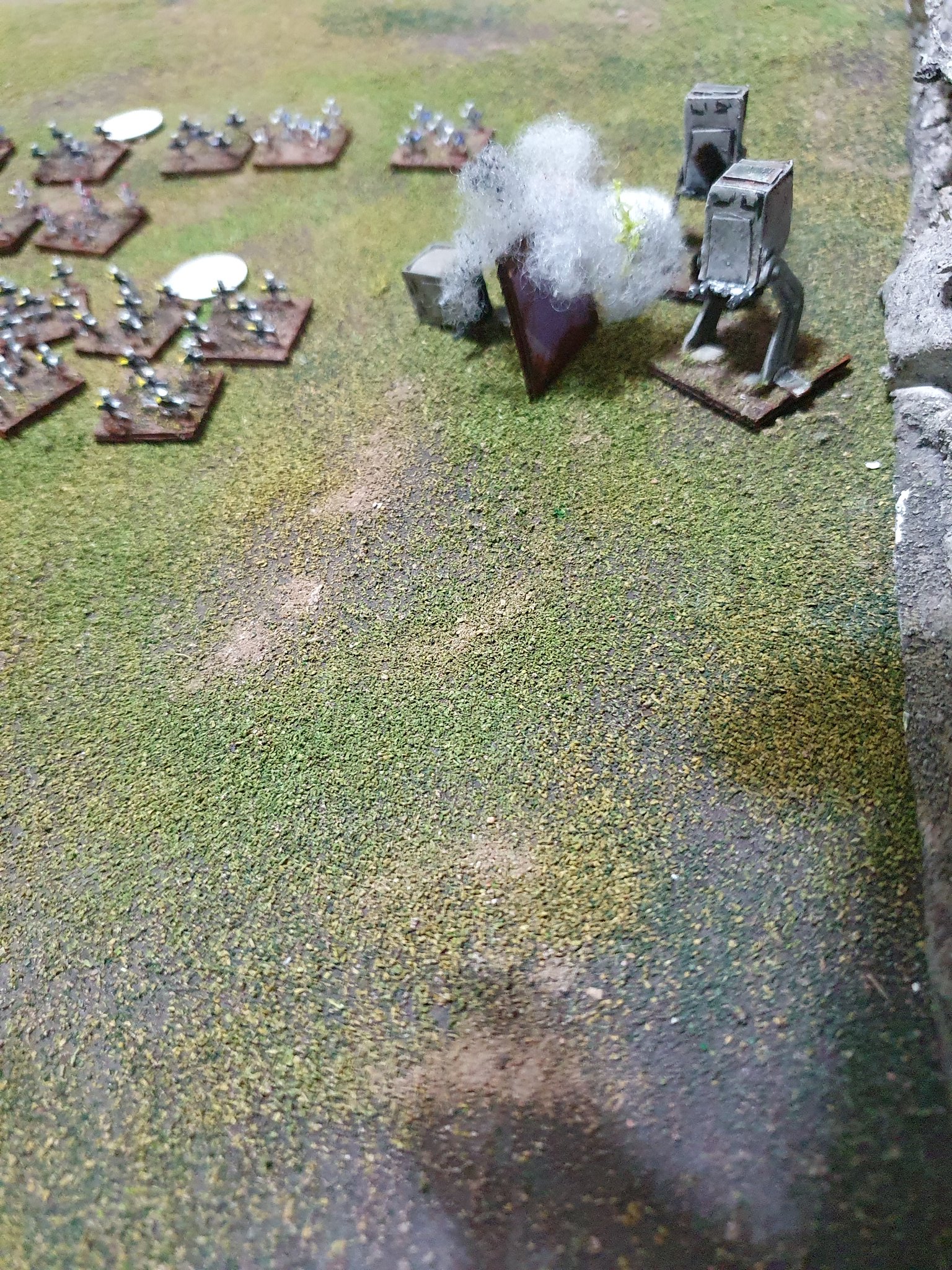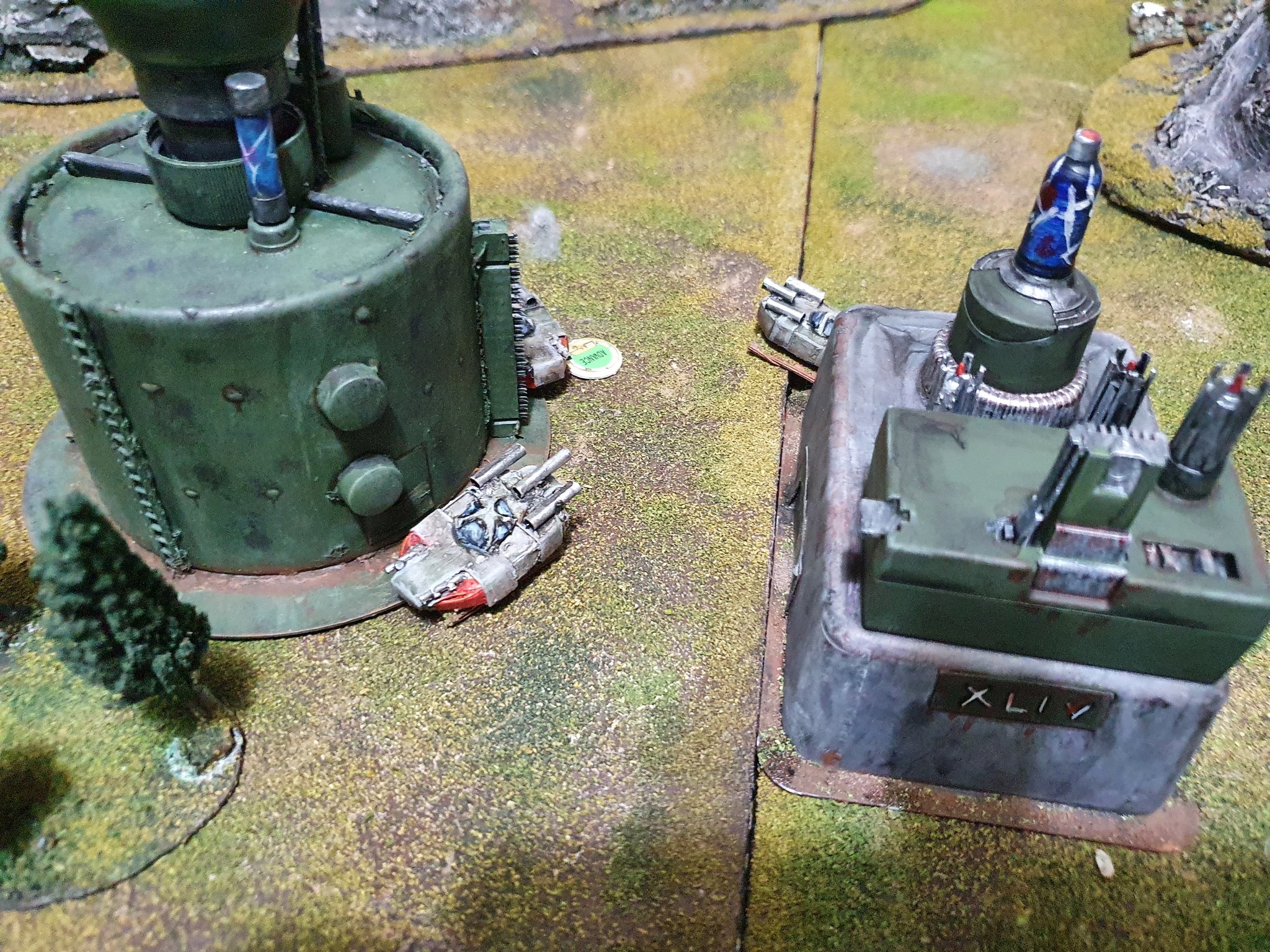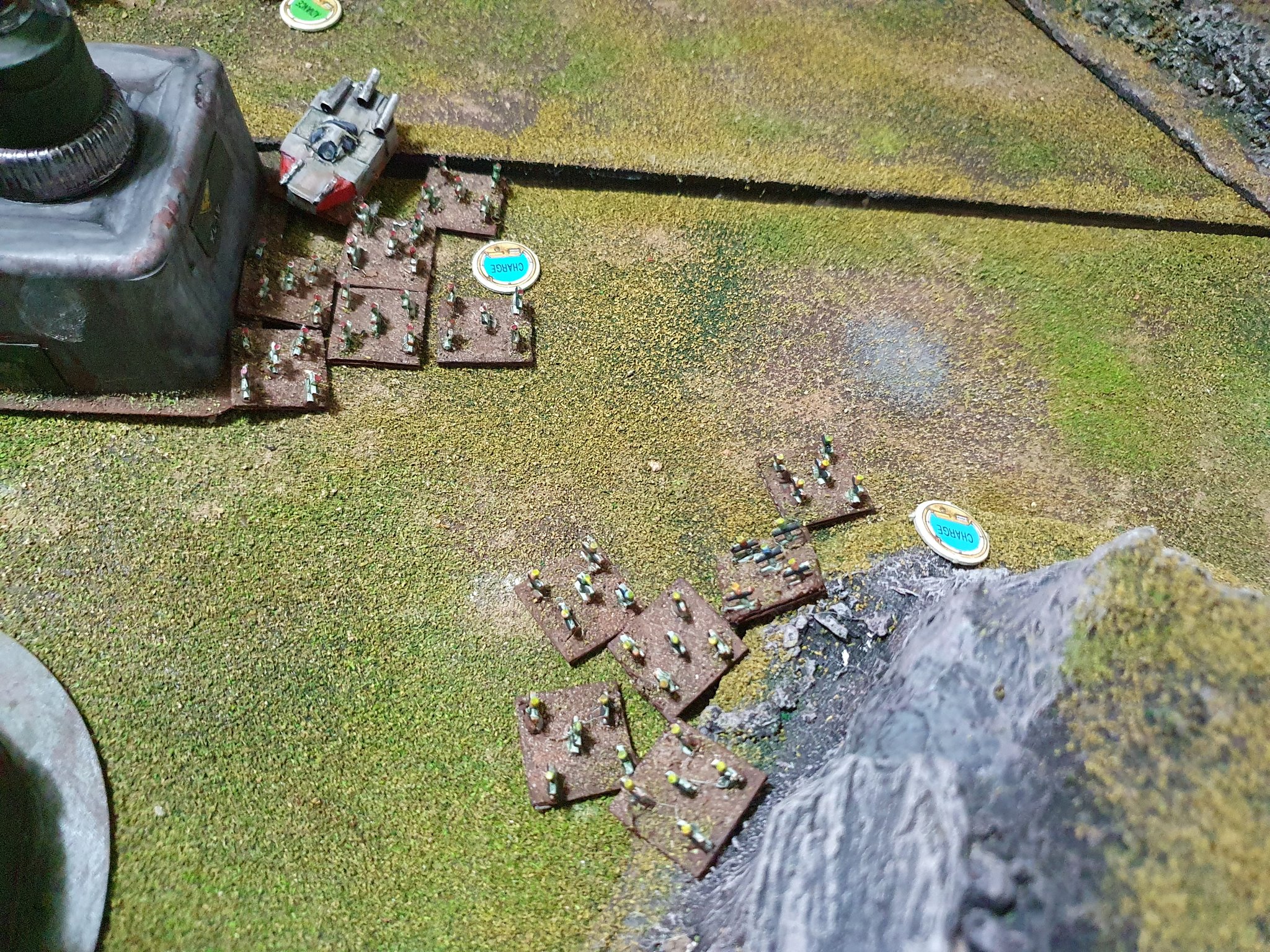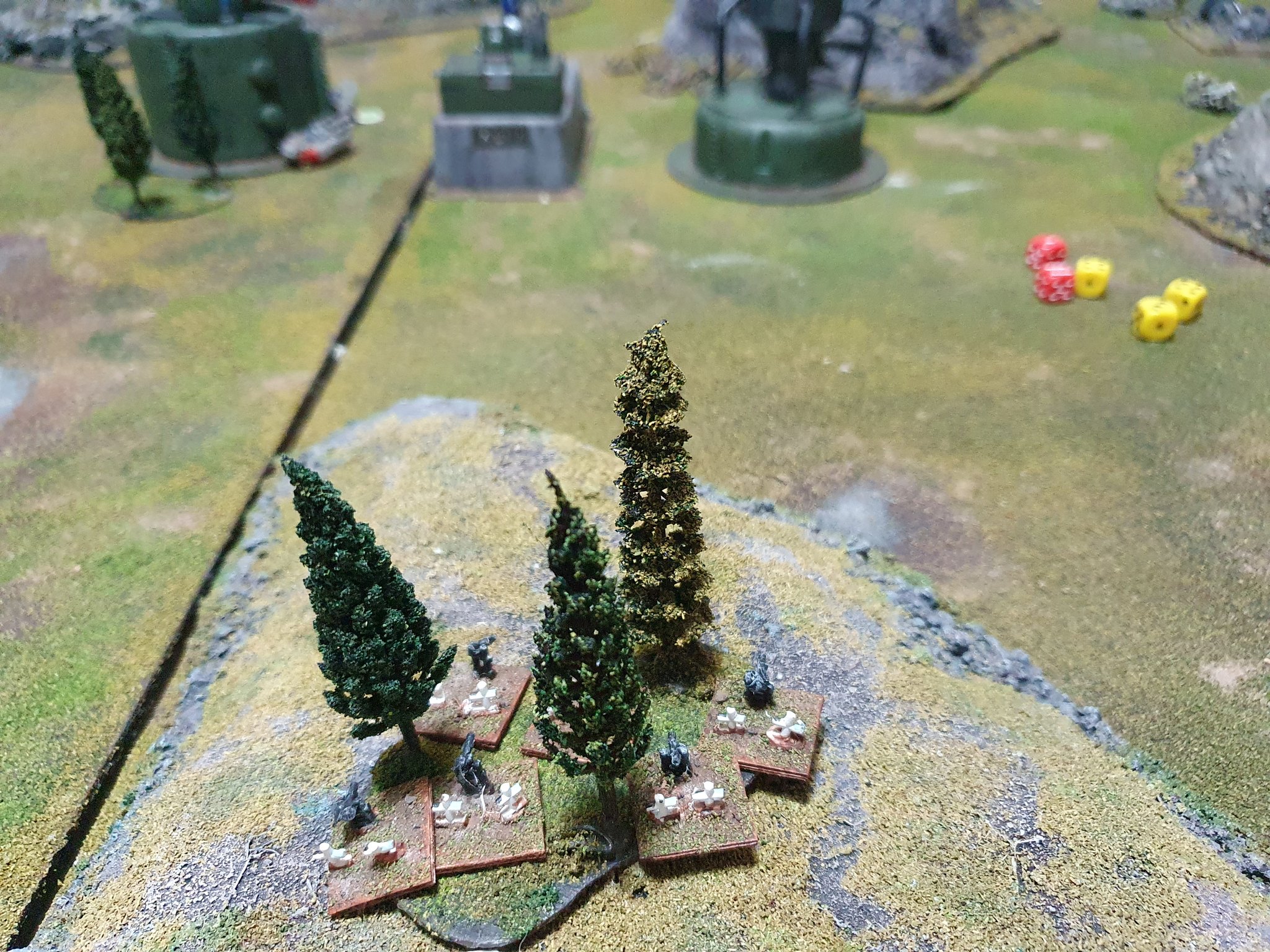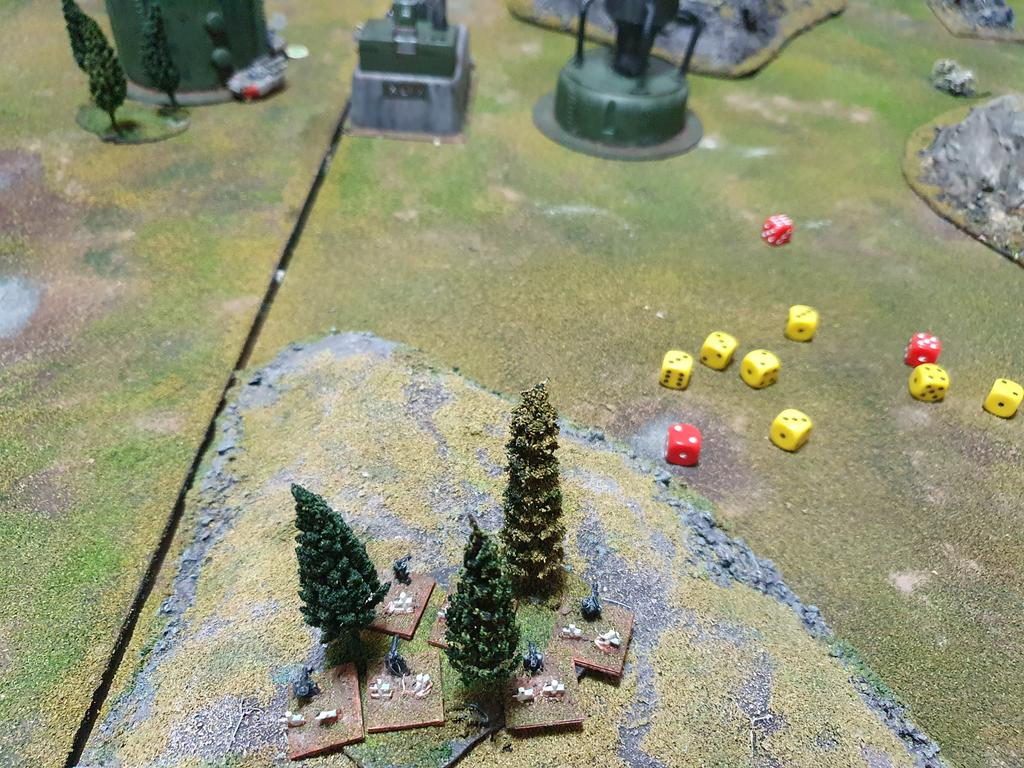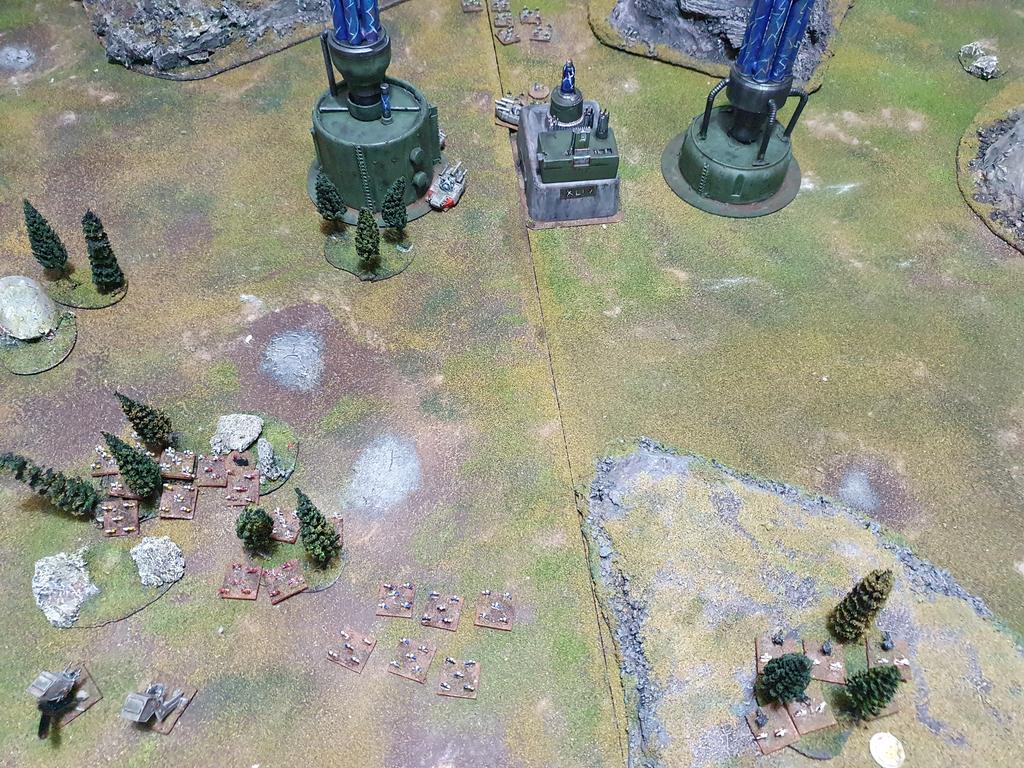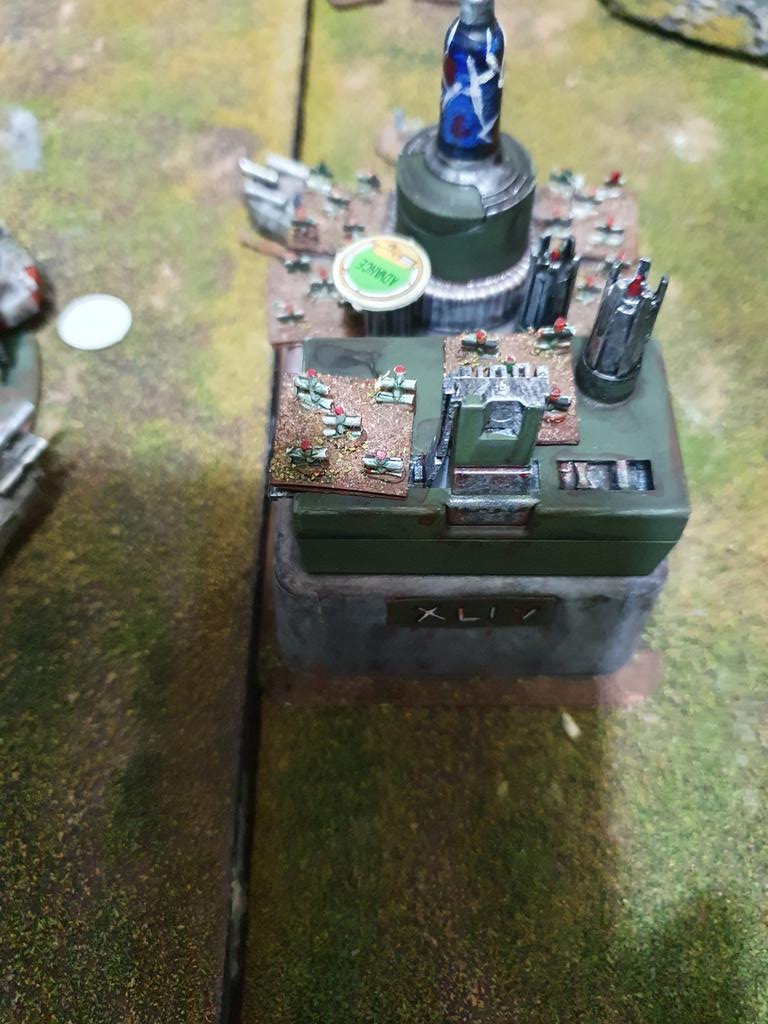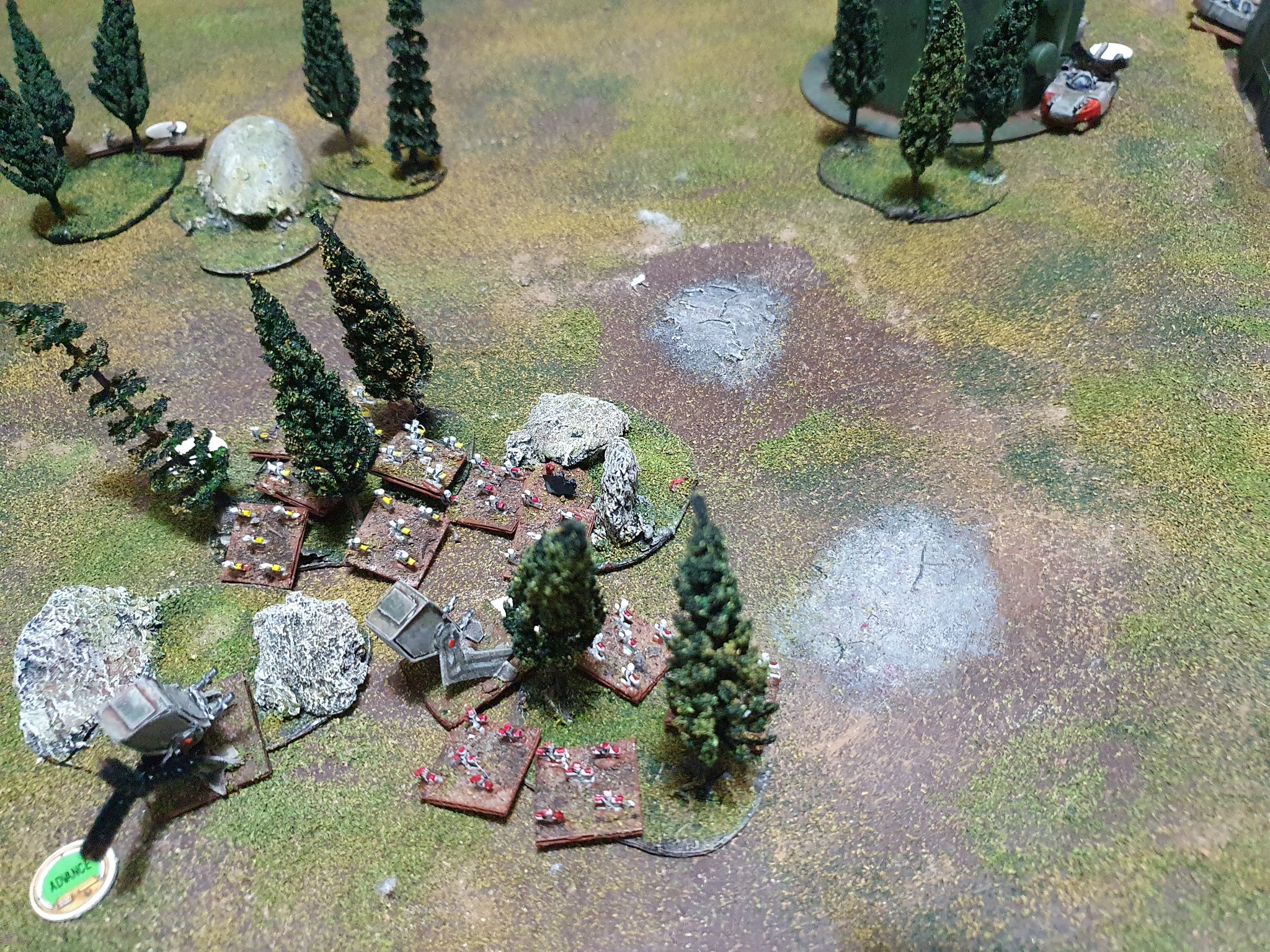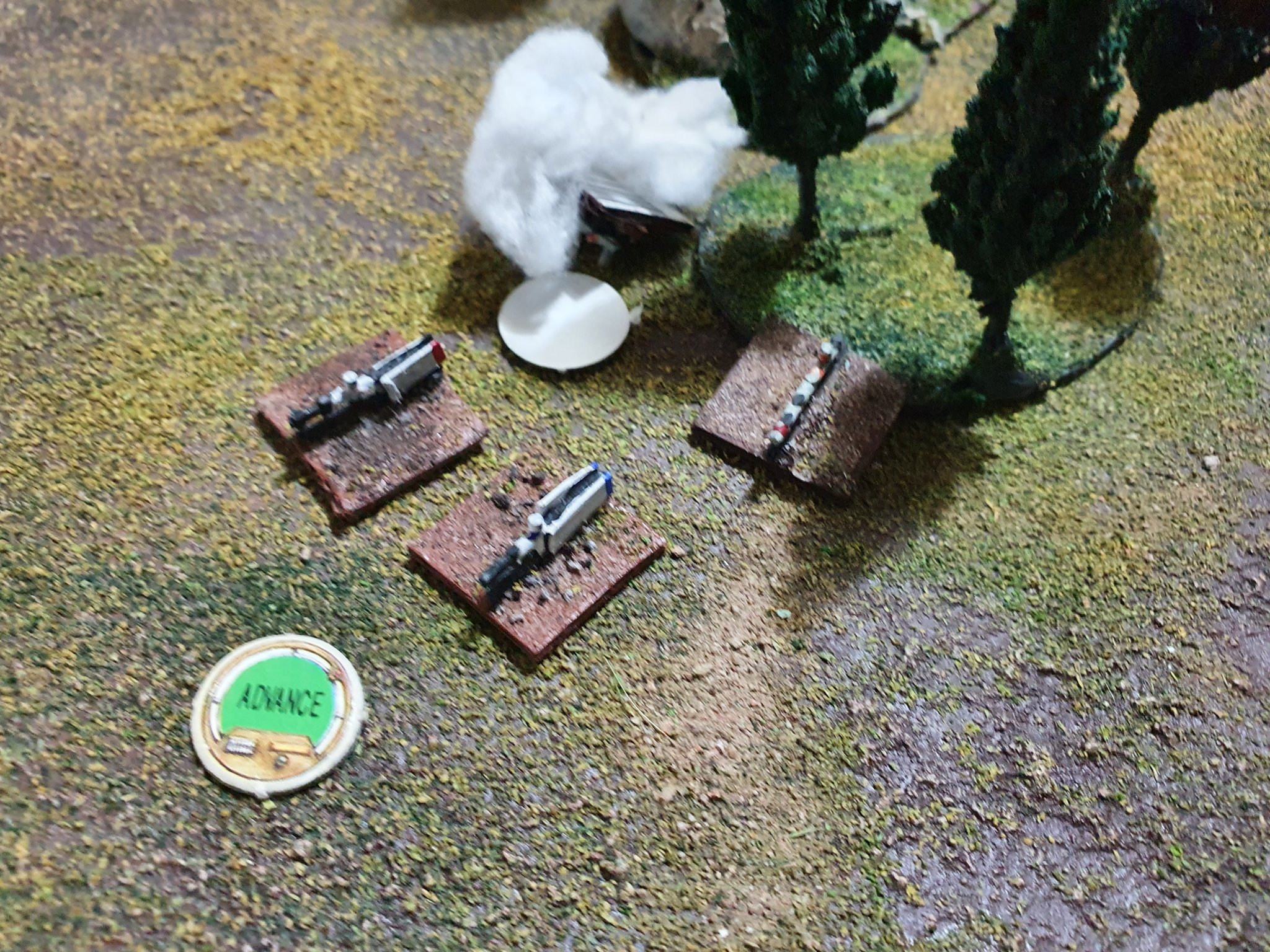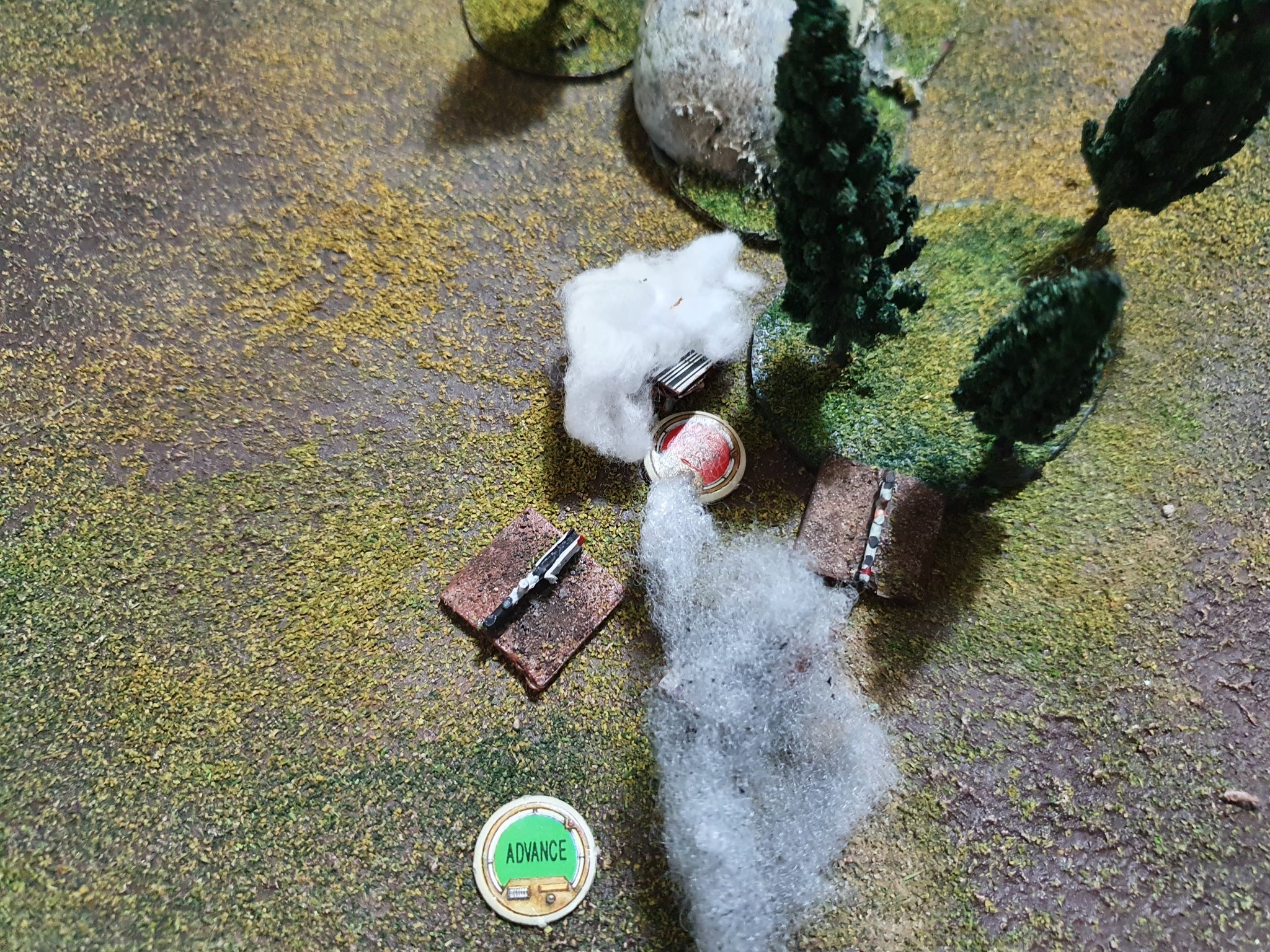 Imperial support platoon draws a bead on the exposed Rebel mechs… 6's to hit?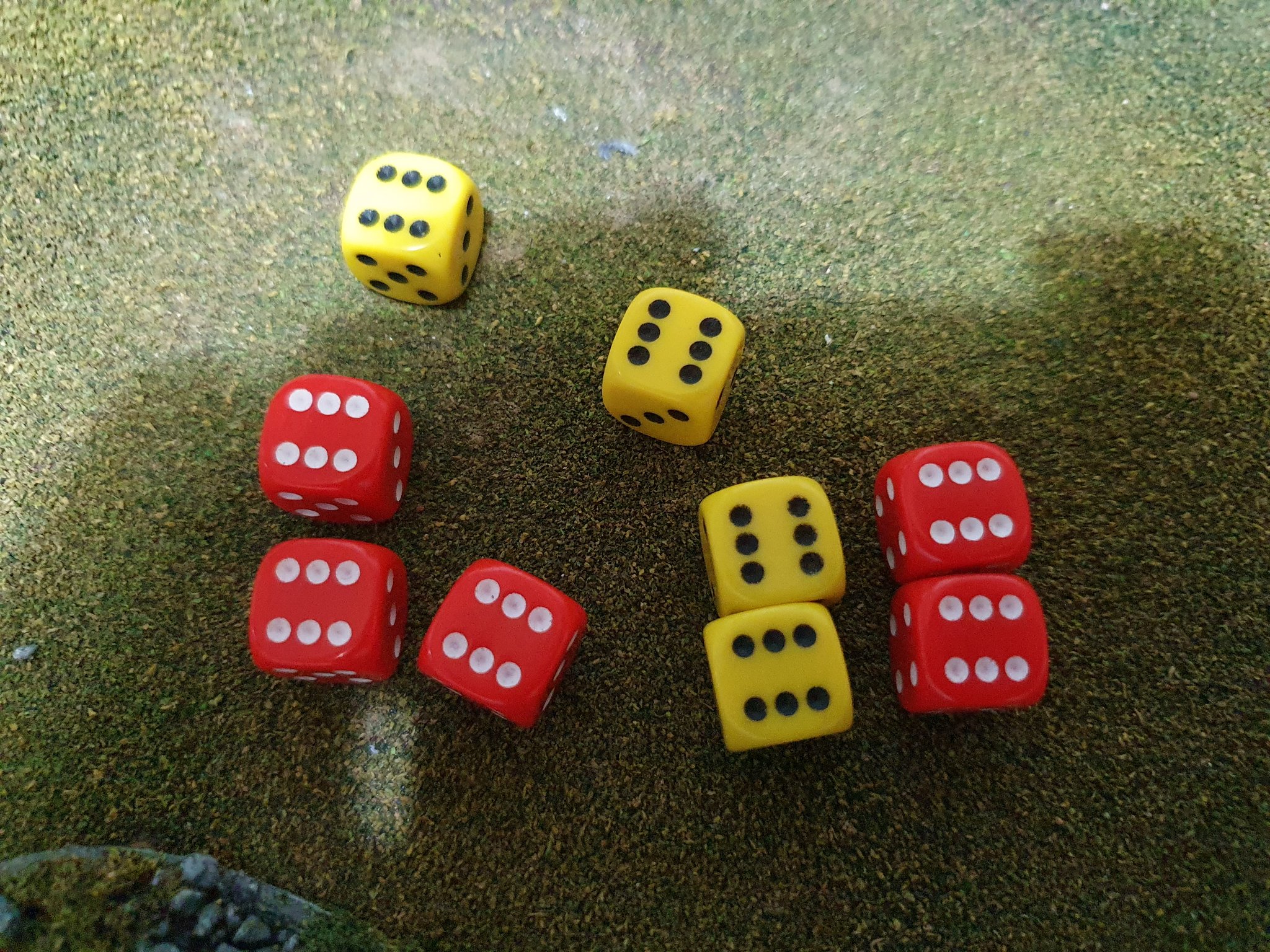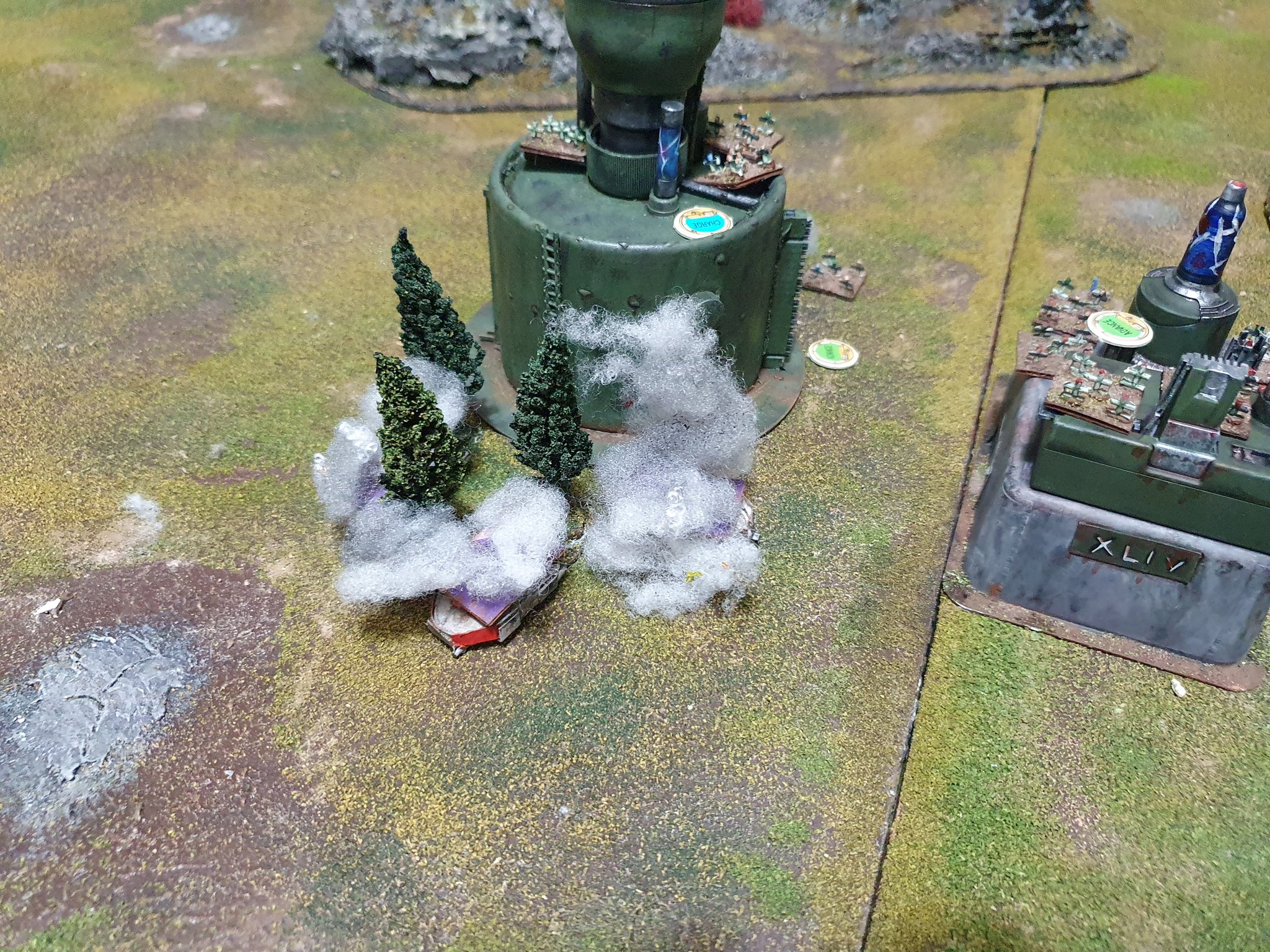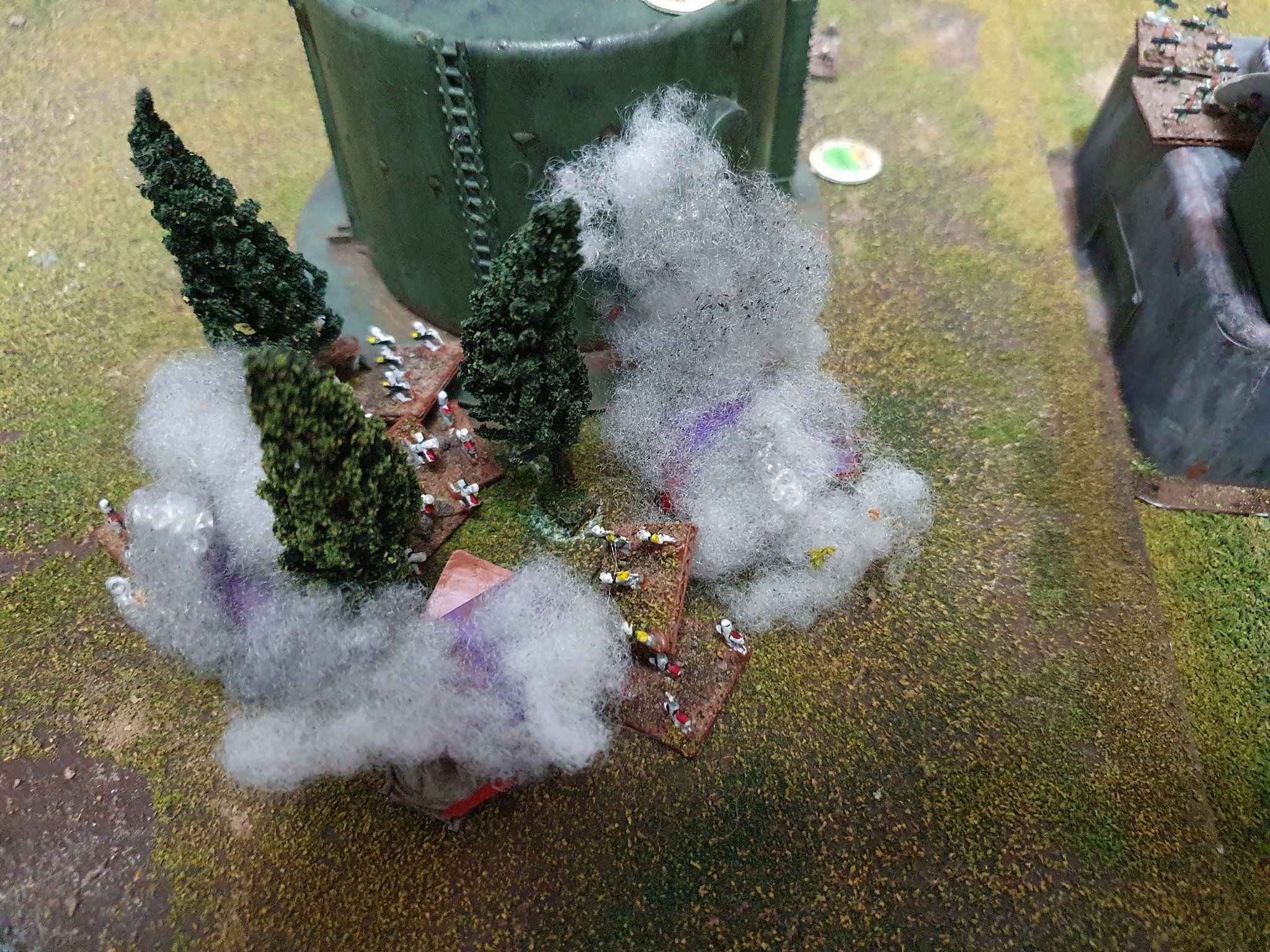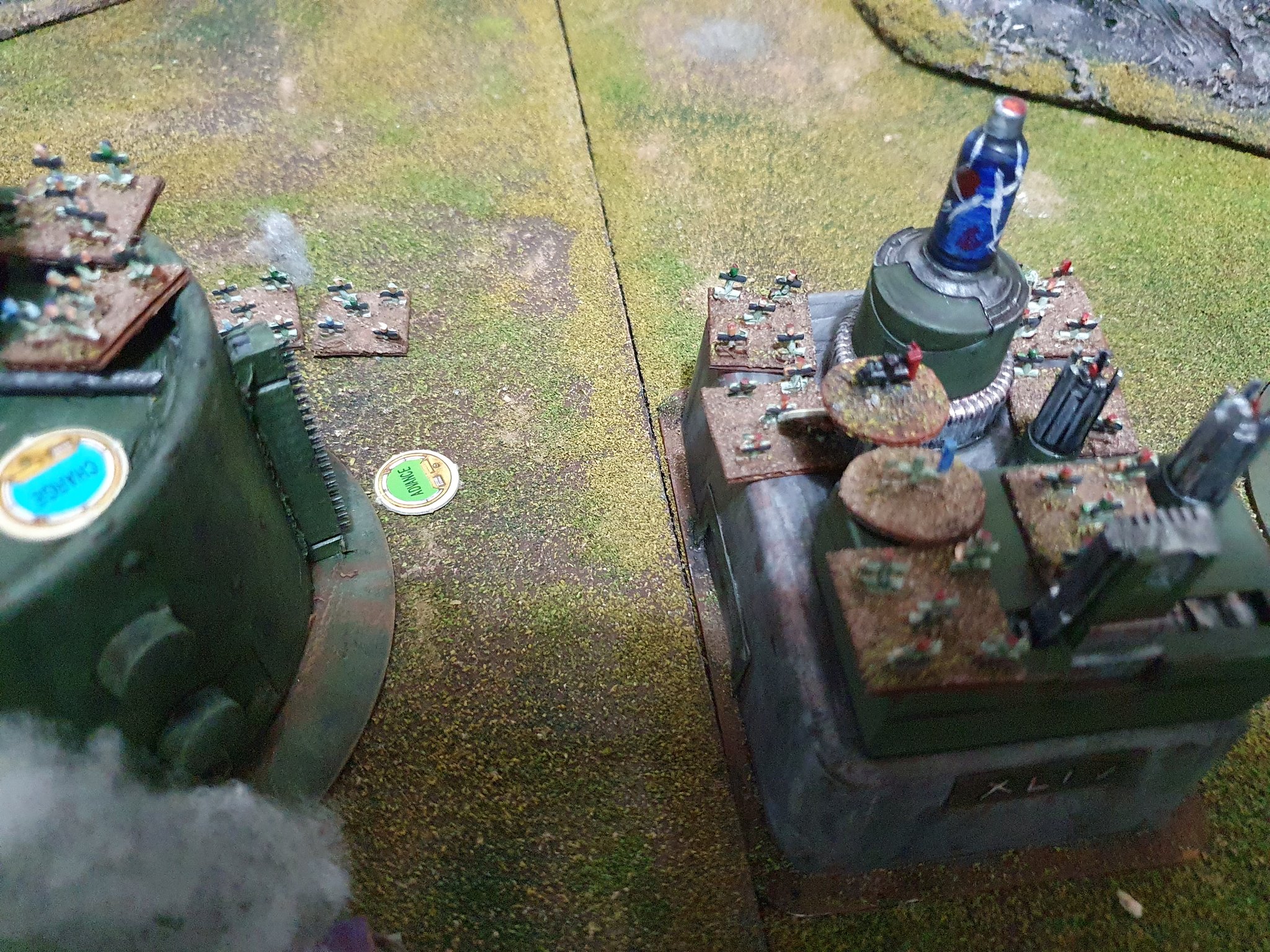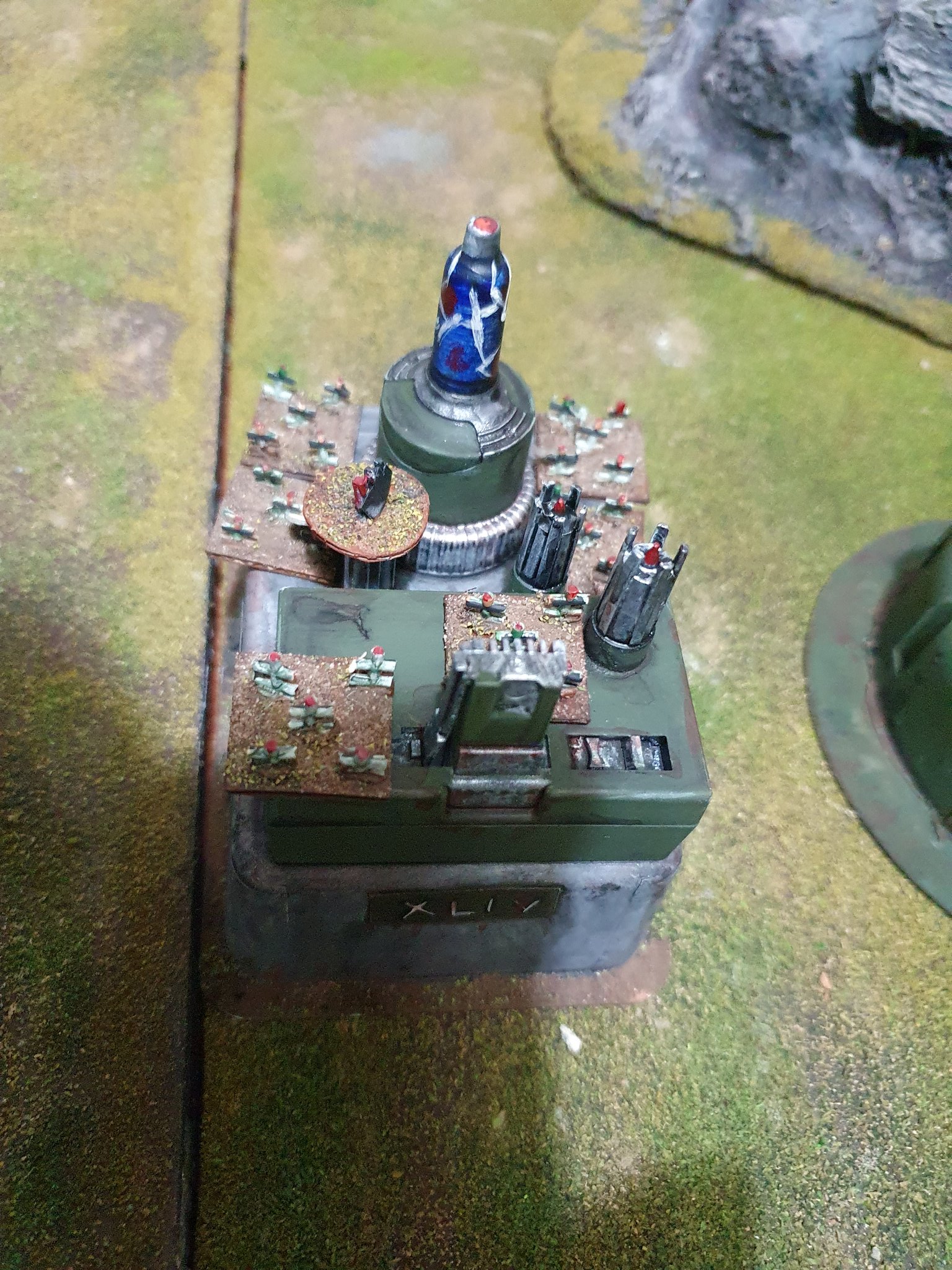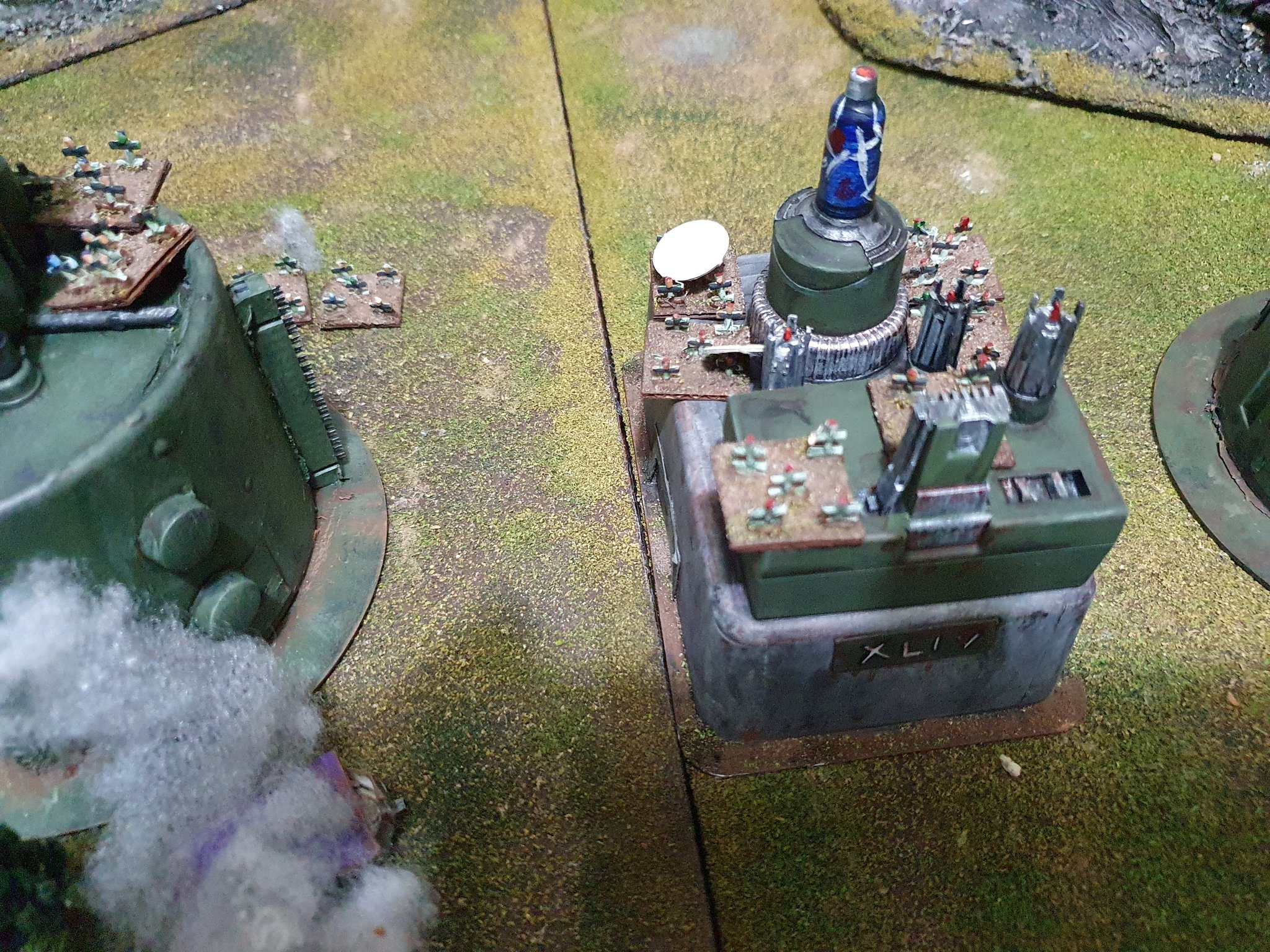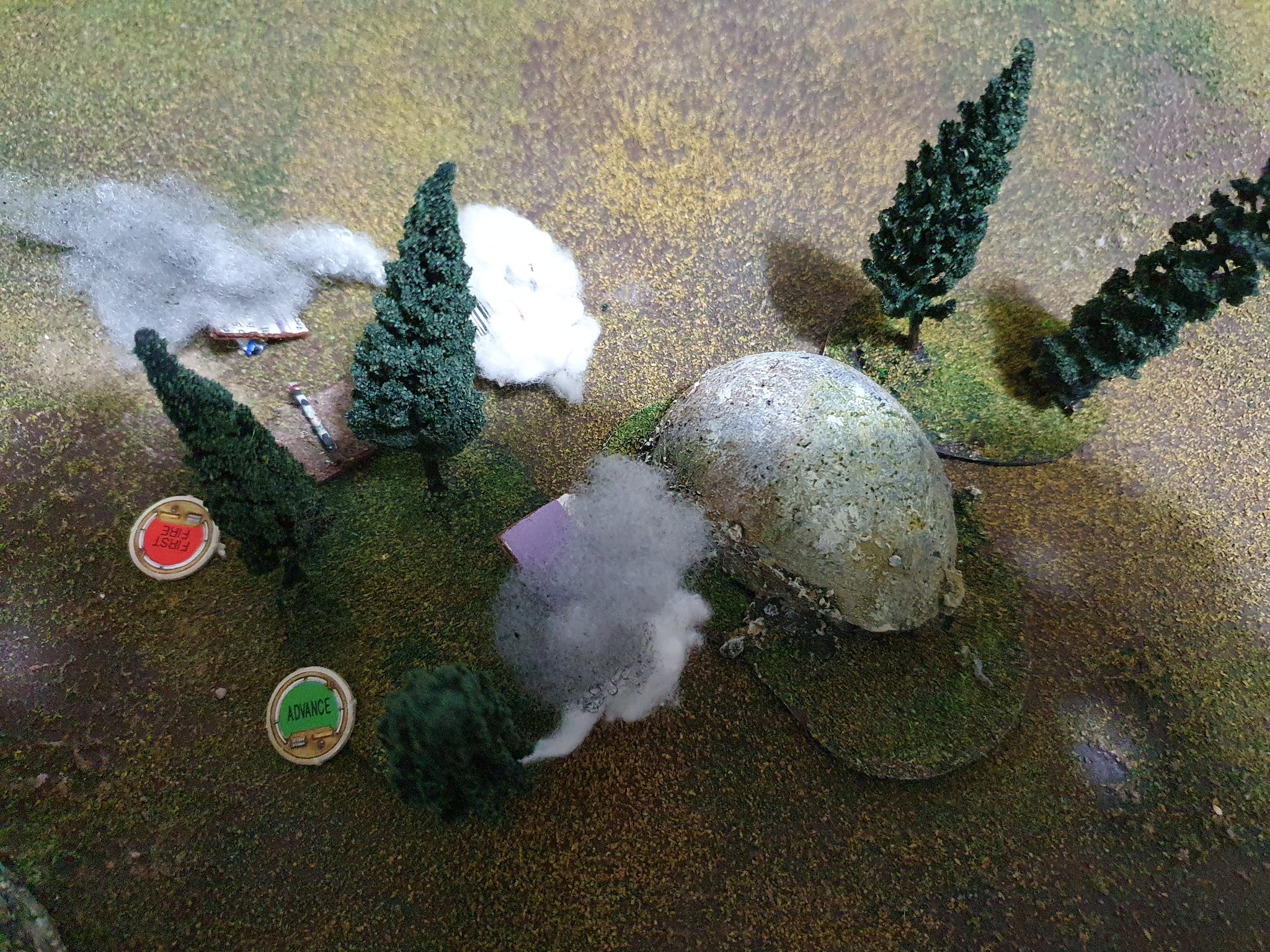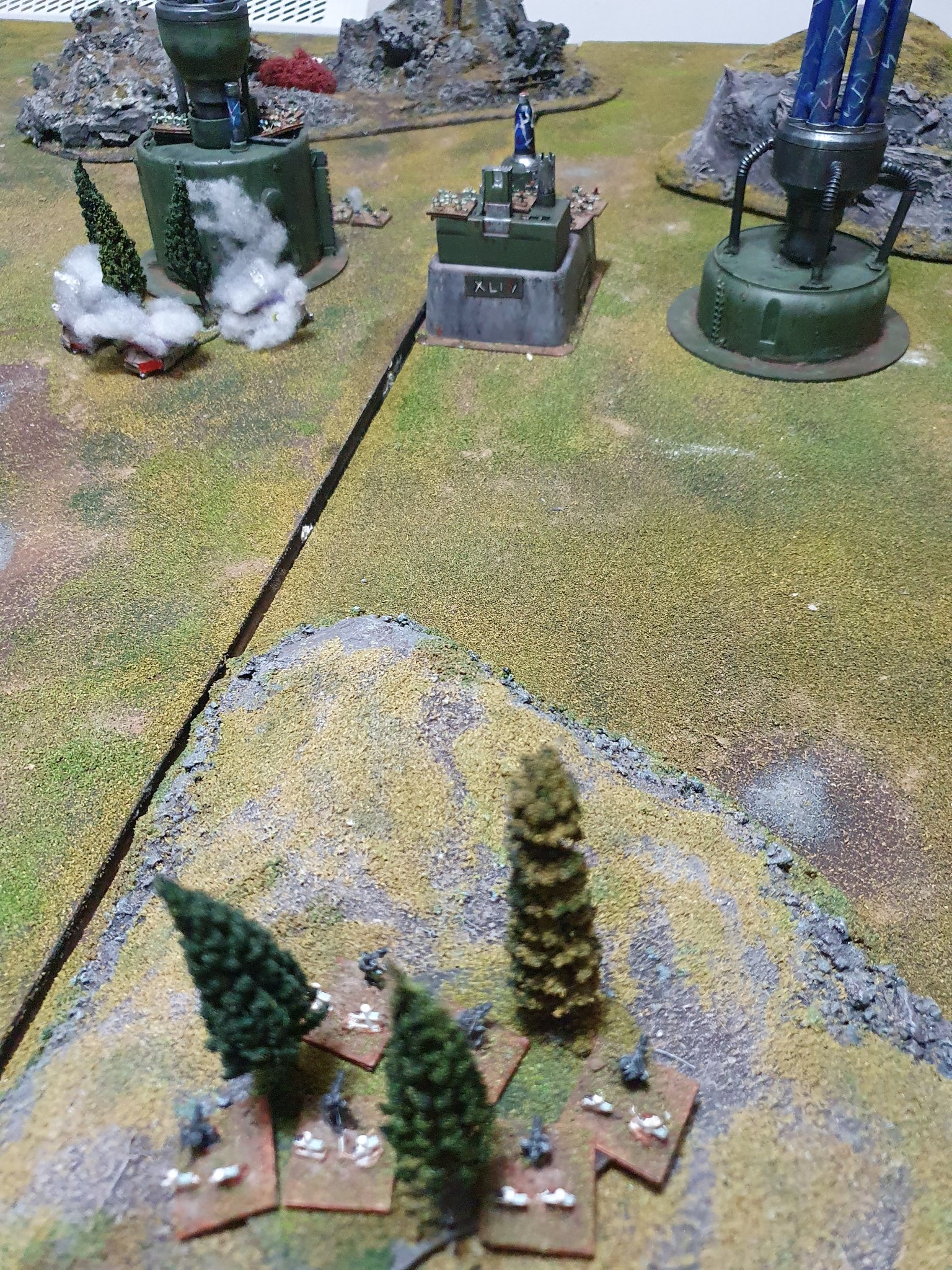 All in all, a fun little game – we need to finesse the "fighting in buildings" aspect, we were a little inconsistent with how we abstracted that, but on the whole, a solid rules engine and I think we've struck a good balance between alternate activation and IGO/UGO mechanics, as well as the range abstraction that dogs wargames… Till next time, May The Force Be With You (particularly if you're Ukrainian)!