Spurred into action by my compatriots ridiculous ingenuity! Seeing as lockdown has left me with custody of most of our gaming terrain, I thought I'd take the opportunity to "upcycle" some terrain pieces that had been bugging me for a while – the woods.
Now, these were just model trees meant for railway picked up off eBay some years ago and glued to some thick cardstock which was painted dark brown and flocked. And it looked, y'know, OK... for a while..
But cardboard warps. And monotone flock, with no ground texture.. Oh no. That doesn't cut it any more. And after discovering a new basing material from a fellow blogger, I got to work…
The magical new basing material? CDs! Turns out that if you soak them in boiling water for 5-10 minutes or so, you can cut them with common or garden kitchen scissors – and once you've got your shape cut out you've got a perfectly stable, warp-free base. Now, this may be old news for some of you out there, but it was a revelation to me! First under the scissors, a disc of drivers for a printer that died in about 2014. I put it in a bowl, boiled the kettle, left it for five minutes, came back and got stuck in cutting bendy irregular shapes out of it.
Next up, I pulled the trees from their original cardboard bases and hot glued them in place on the CDs- this can be a bit fiddle, you need a big dob of hot glue on the CD and another generous glob on the tree, hold them in place until they set…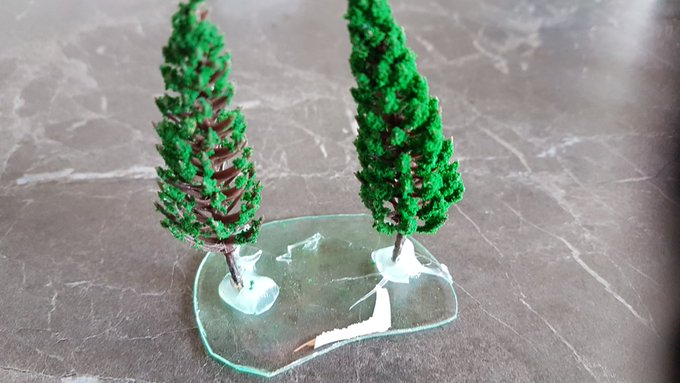 Once that was done, out to the shed and stipple on some home made texture paint (black craft paint, mixed with PVA, sand and filler powder).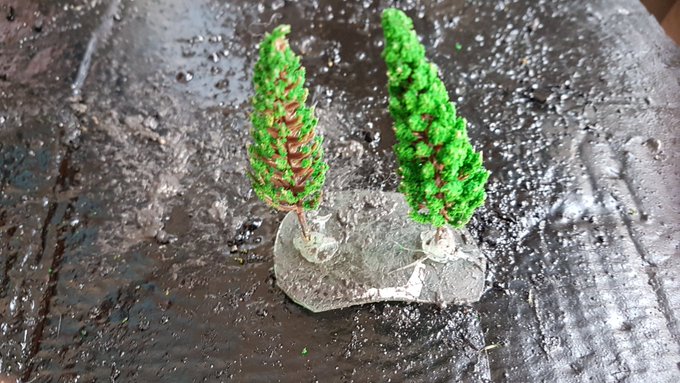 Once this was dry I sprayed the whole thing black.
With this stage done, on to painting and flocking! I started with a "wetbrush" of dark brown (specifically Folk Art 476 Asphaltum, looking at the bottle), before a drybrush with Americana Honey Brown and a further drybrush with Americana Buttermilk.
For flocking, we're subscribed to the Terrain Tutor and his 3 tone flock system, with the added drizzle of Garage Floor Dust (TM) – the trees got painted with PVA and dunked in Jarvis clump foliage flock. So, to the pics!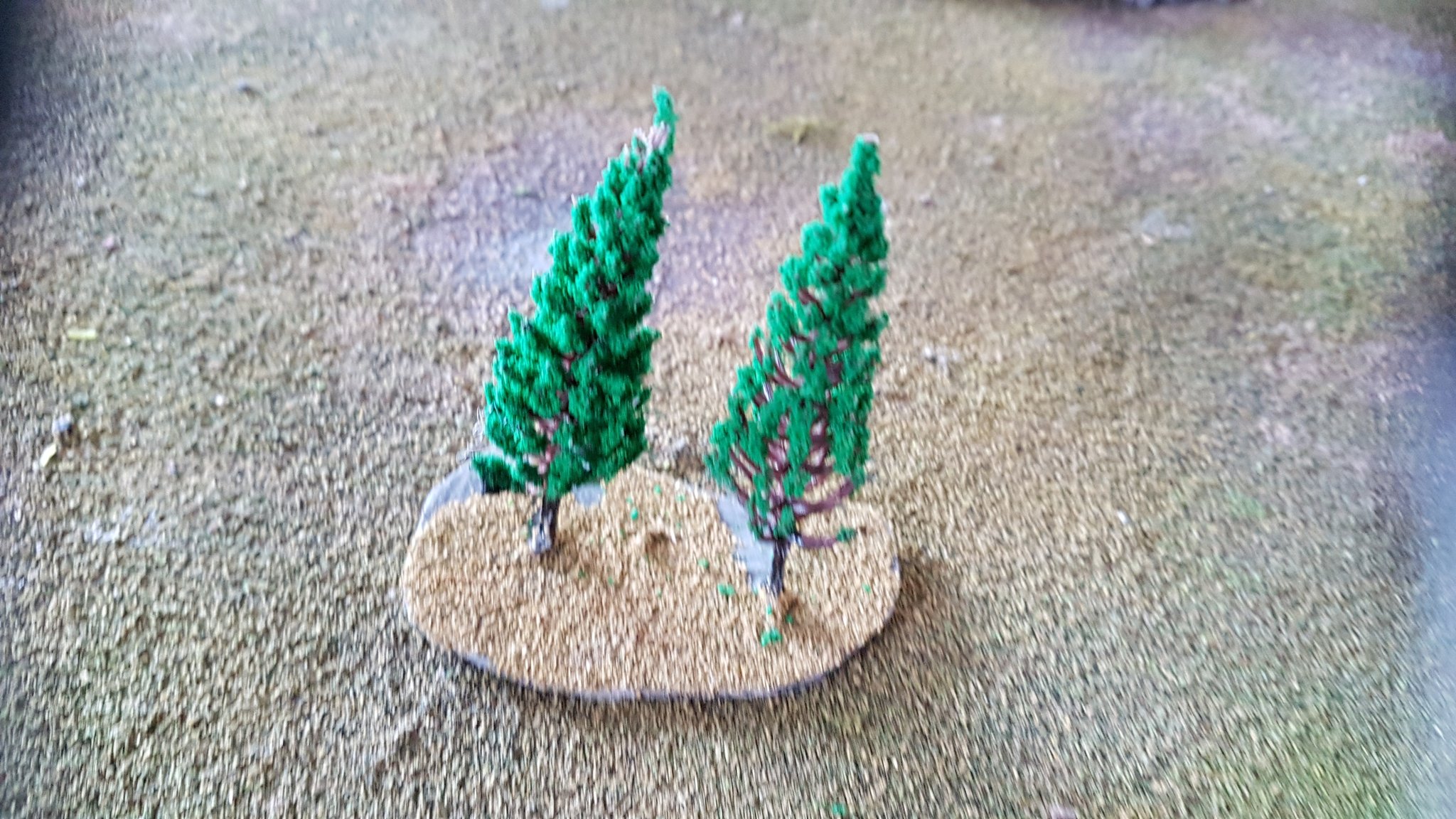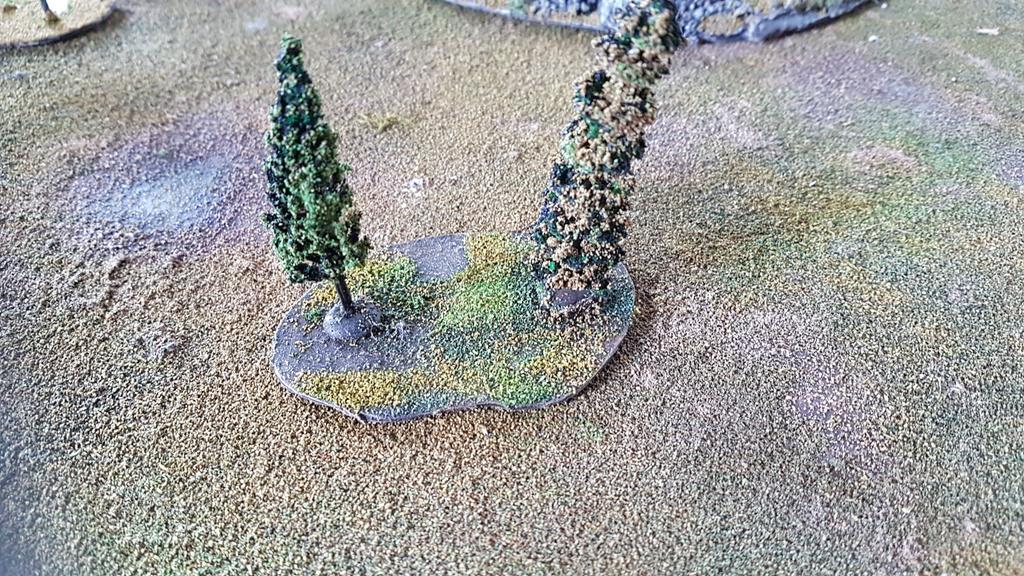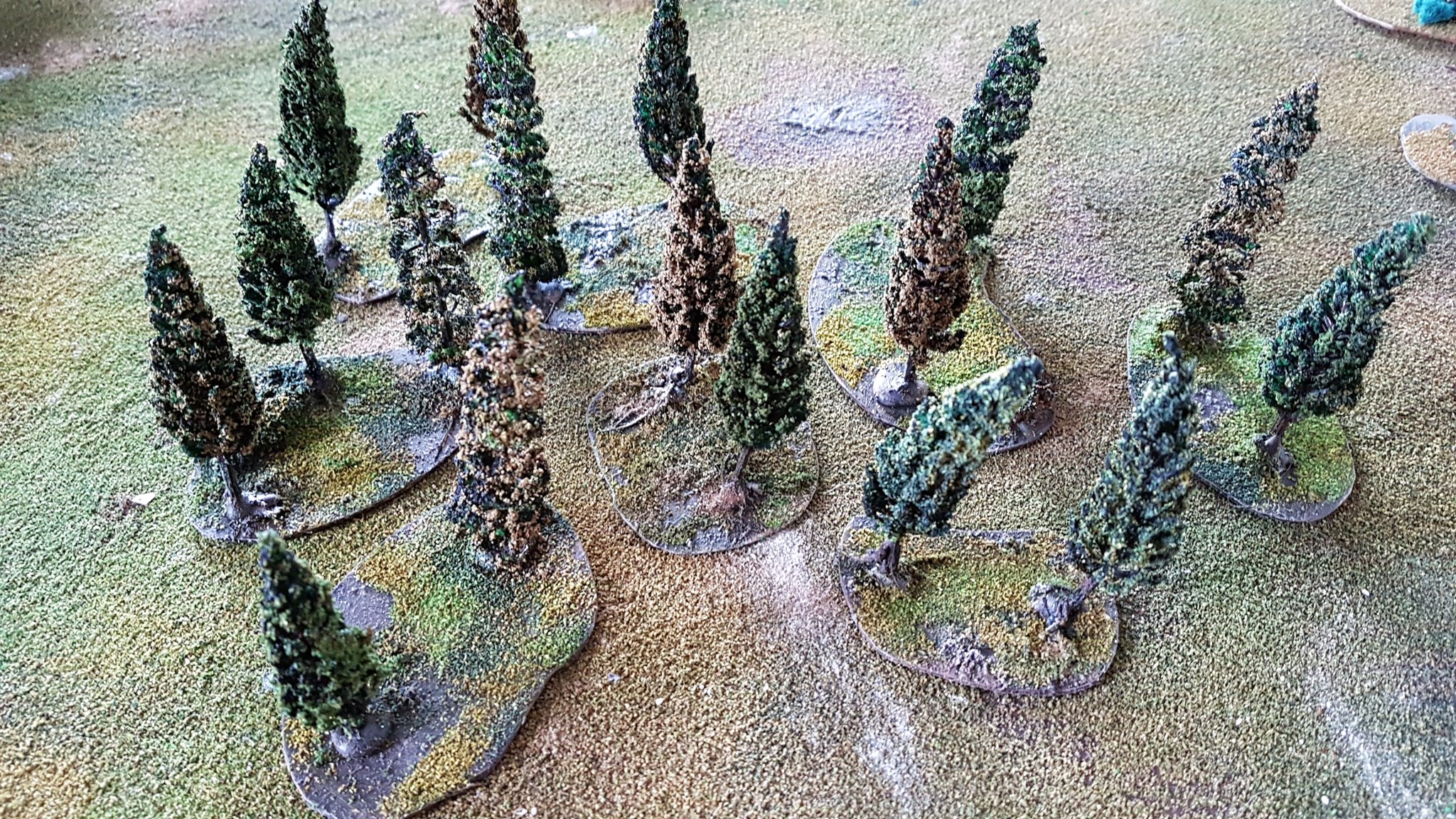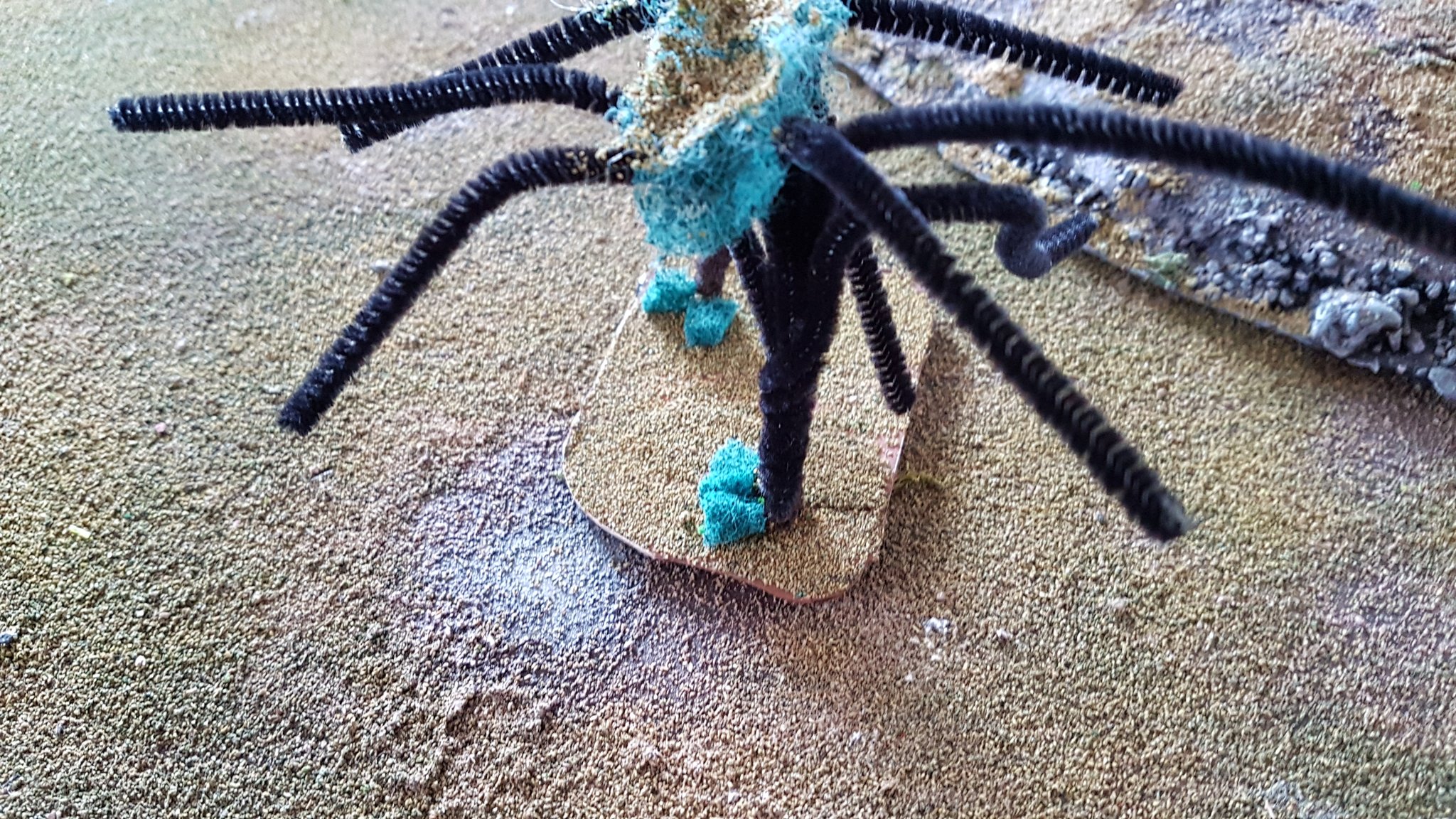 When we do finally get to share a table again, at the very least we should be able to show y'alls some good pics 😉 stay safe, stay thrifty out there, we'll see you soon!