Yep, more granny grating.. but just LOOK at them! Aren't they CUTE!
So as an OPFOR for the stormtroopers and Lord Vader, I created a company of rebel infantry using the same techniques as in the previous post. I mirrored the organisation of the Imperials – 3 platoons of six stands each, a command group of two stands, a pair of scouts on jetbikes, and a hero commander – in this case, Luke Skywalker himself!
And yes, a great deal of "I am your father…" "That's not true! That's impossible" squeaked in Chipmunks style falsetto has been going on here recently.. I'm blaming lockdown.
As before, a simple painting process – sprayed with cheap grey primer and given a base coat of Wilko's Granite Dust house paint. Then a wash – I alternated between Vallejo Smokey Ink, Black Ink, and Army Painter Green Tone because I wanted a clear difference between the uniform pristine white of the Bad Guy Empire and the grungy guerillas of the Good Guy Rebel Alliance. I did the same for skin tones too – after all, diversity = good, and Rebel Alliance also = good, so Rebel Alliance must = diversity, right? So you'll see a mix of skin tones – pinkish washed with Vallejo Skin Wash, dark brown washed with Smokey Ink, Goblin Green washed with Green Tone and Wilko's Duck Egg Blue house paint washed with.. well, I squeezed a drop of blue ink from a nearly dead biro and mixed it with water and matt medium!
Basing was more or less the same as the stomtroopers, but this time I added some really fine dusty earth from the garden along with the sand and flock. I'd notice a patch of this in the garden and thought it might prove useful as a basing material.. it's not world changing, but I like the effect.
Right, then – pics: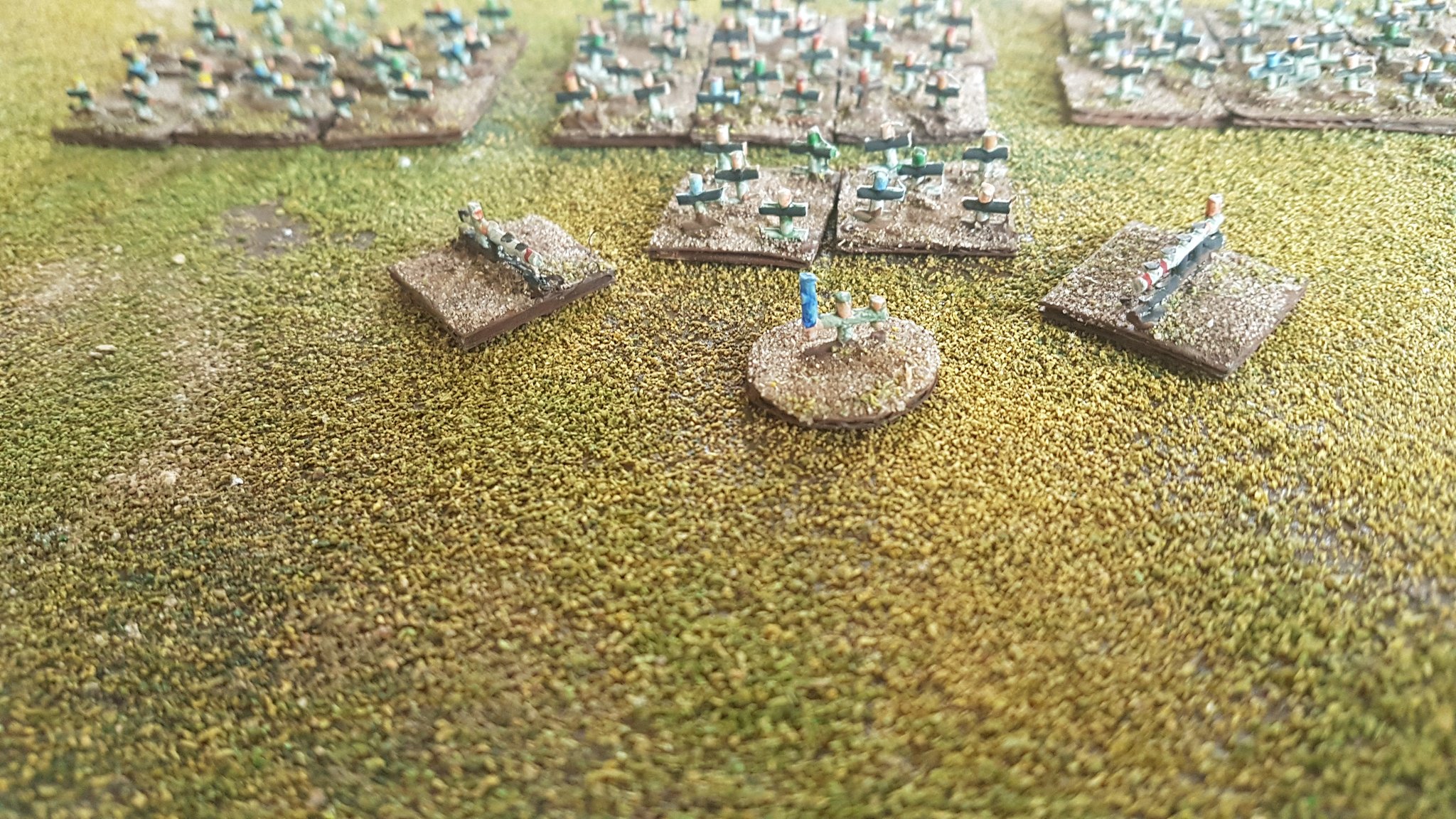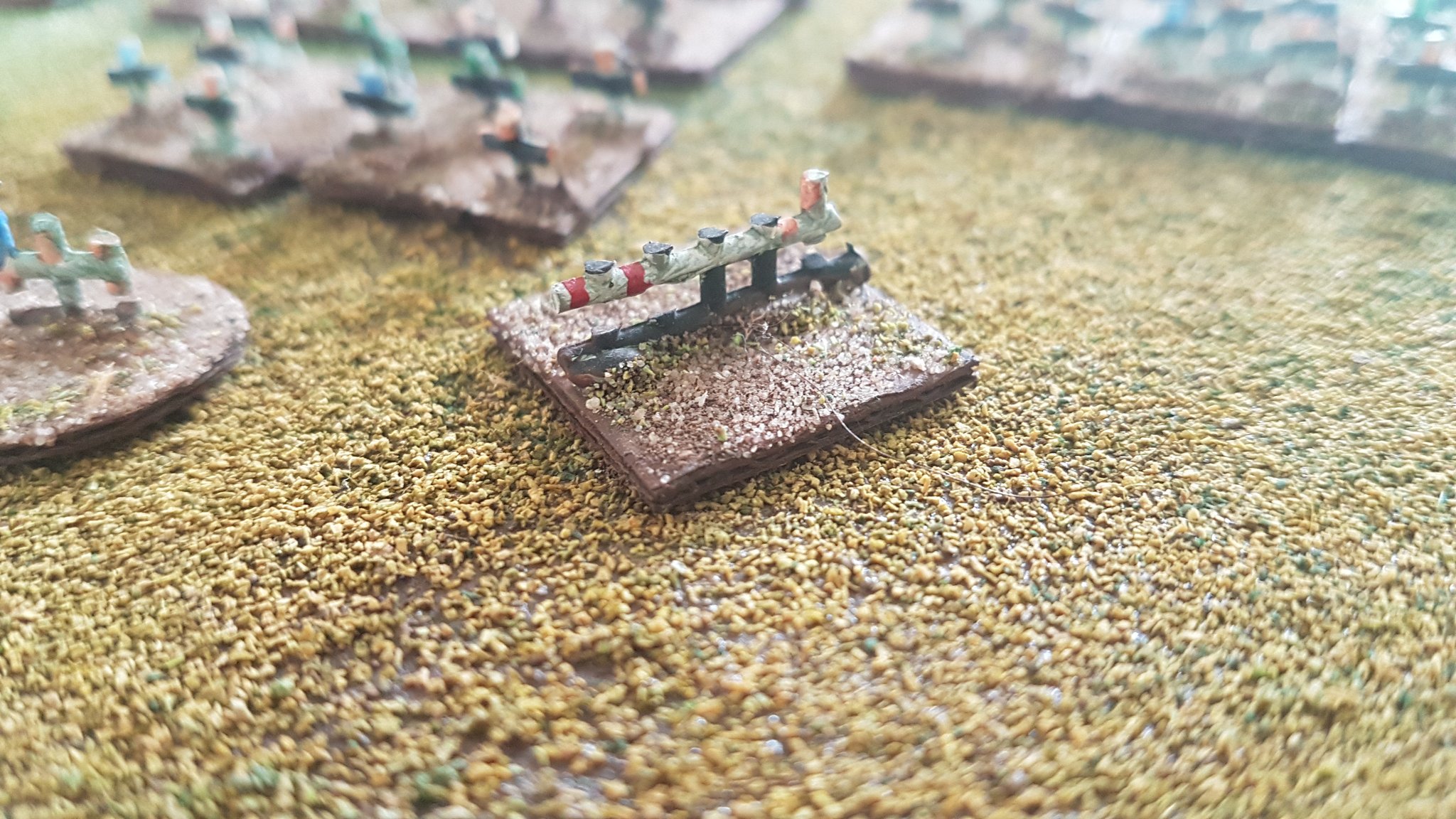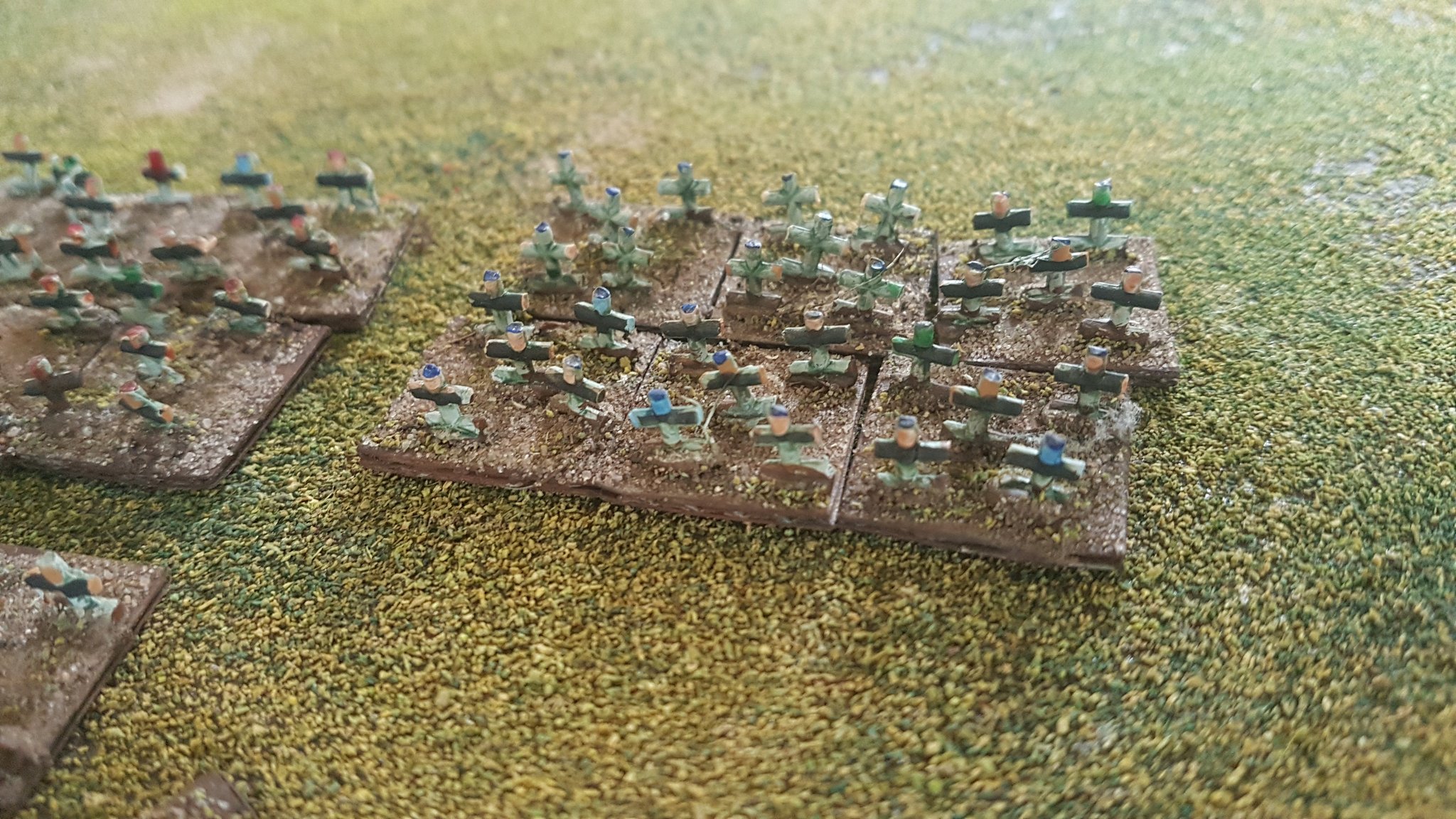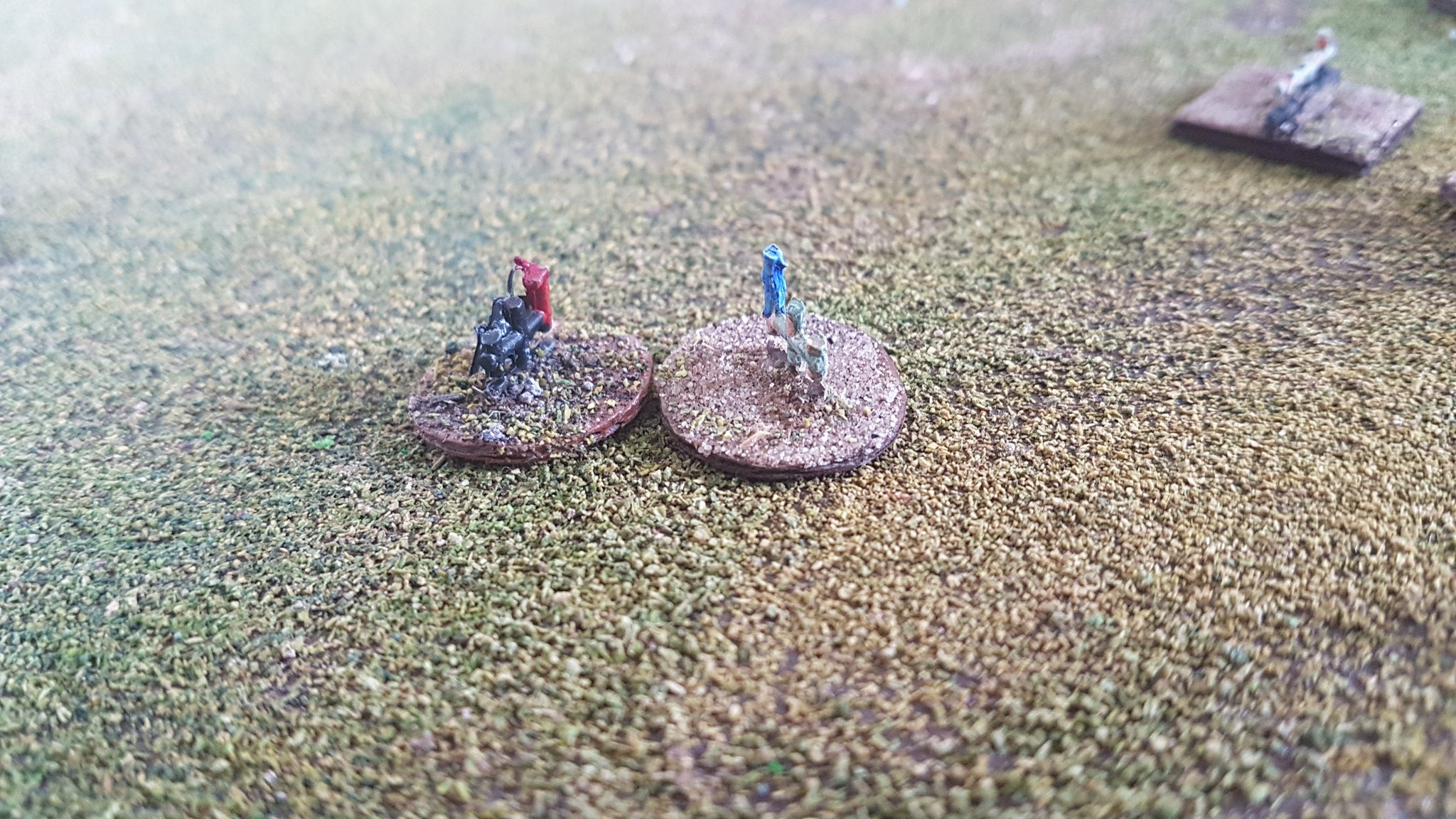 So next is figuring out what to play with them – as I mentioned, Hell By Starlight, which I fund a VERY dusty copy of in the attic will be getting a go, and we'll bodge some stats for them in Epic – not forgetting our "epic scale" take on Future Force Warrior which hopefully we can get back to developing further now lockdown seems to be easing… Let's keep the masks on and the fingers crossed people, we're nearly there!
Stay safe and thrifty out there, we'll see you soon