How do – seeing as having recently written an absolutely EPIC battle report, my partner in blogging currently resembles this:
I thought I'd take over blogging duties for a little while and share my next block of progress with the Retro Blood Angels – for those of you unfamiliar with this endeavour, I picked up a job lot of Marines on eBay last year in celebration of my car unexpectedly passing its MOT, realised that if I combined them with the Marines from our inadvertent eBay purchase of a 2nd Ed 40K box set I would be able to put together the Blood Angels army featured in the first ever White Dwarf I ever read, issue 139 from May 1991.
I resolved to paint them in the classic 90s style – white primer, PVA & sand bases (painted Goblin Green), edge highlighting, no weathering – and offer up this tribute to.. well, I fell down there, really. I just wanted to have the army that I fell in love with as a nipper.
So far I've got the bulk of the infantry done – two Tactical Squads, a Devastator squad and an Assault squad, so this time it's the turn of the elite 1st company veterans in their Tactical Dreadnought Armour:
I won't delve into the painting format as it's largely the same as what the rest of them have had just with an extra layer or two of yellow to bring out some highlights.
This was my goal:
And this was what I managed: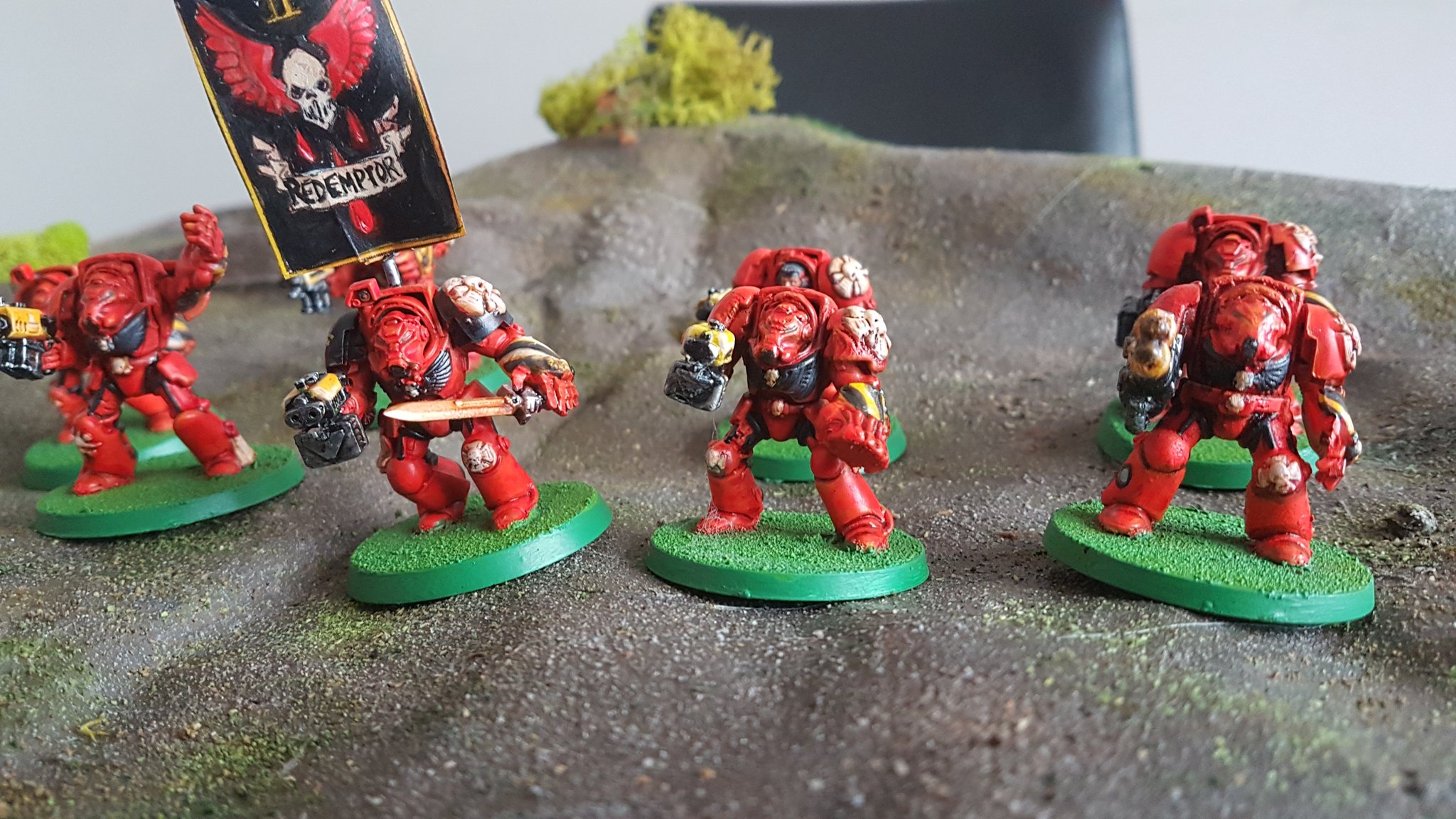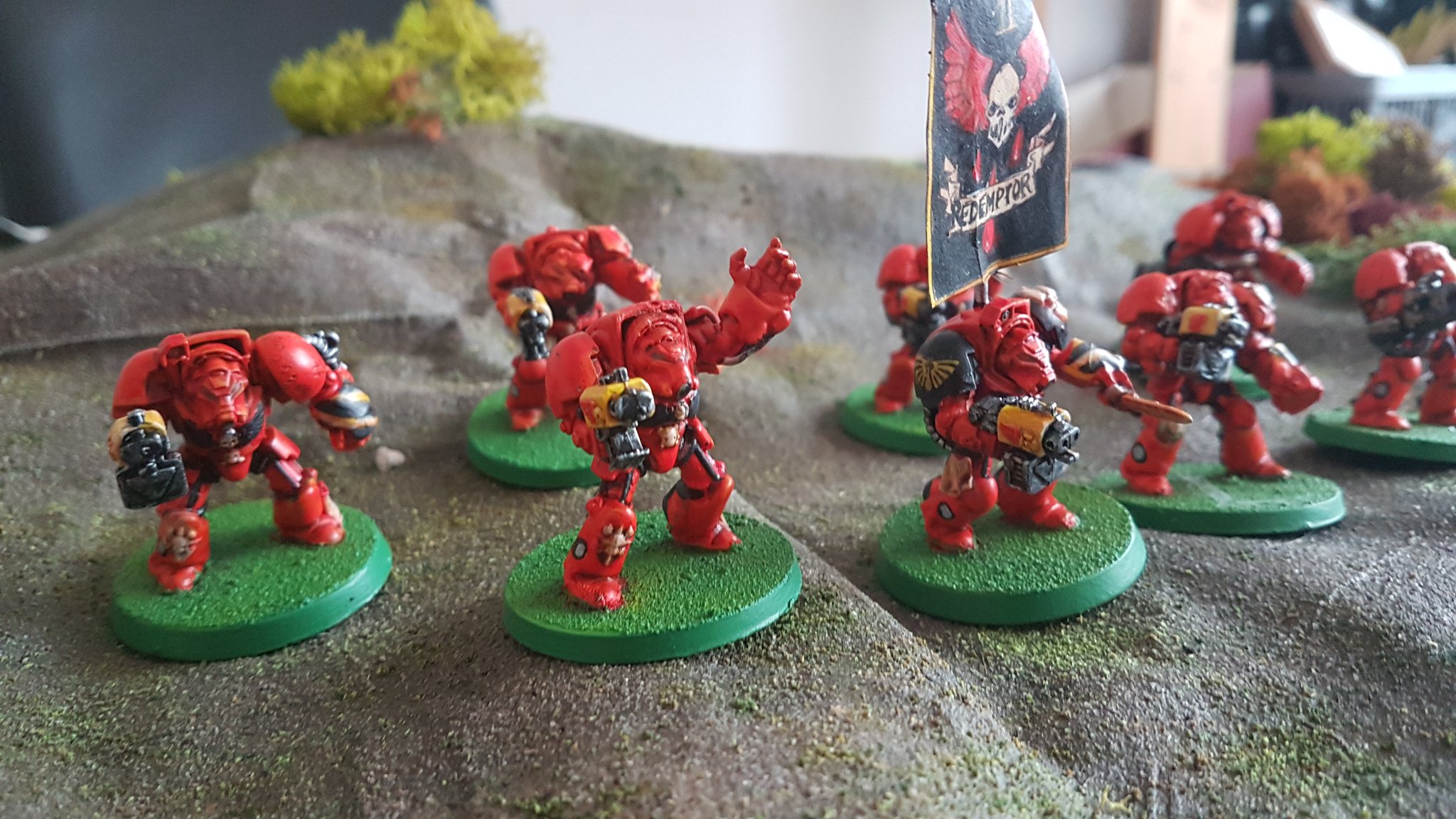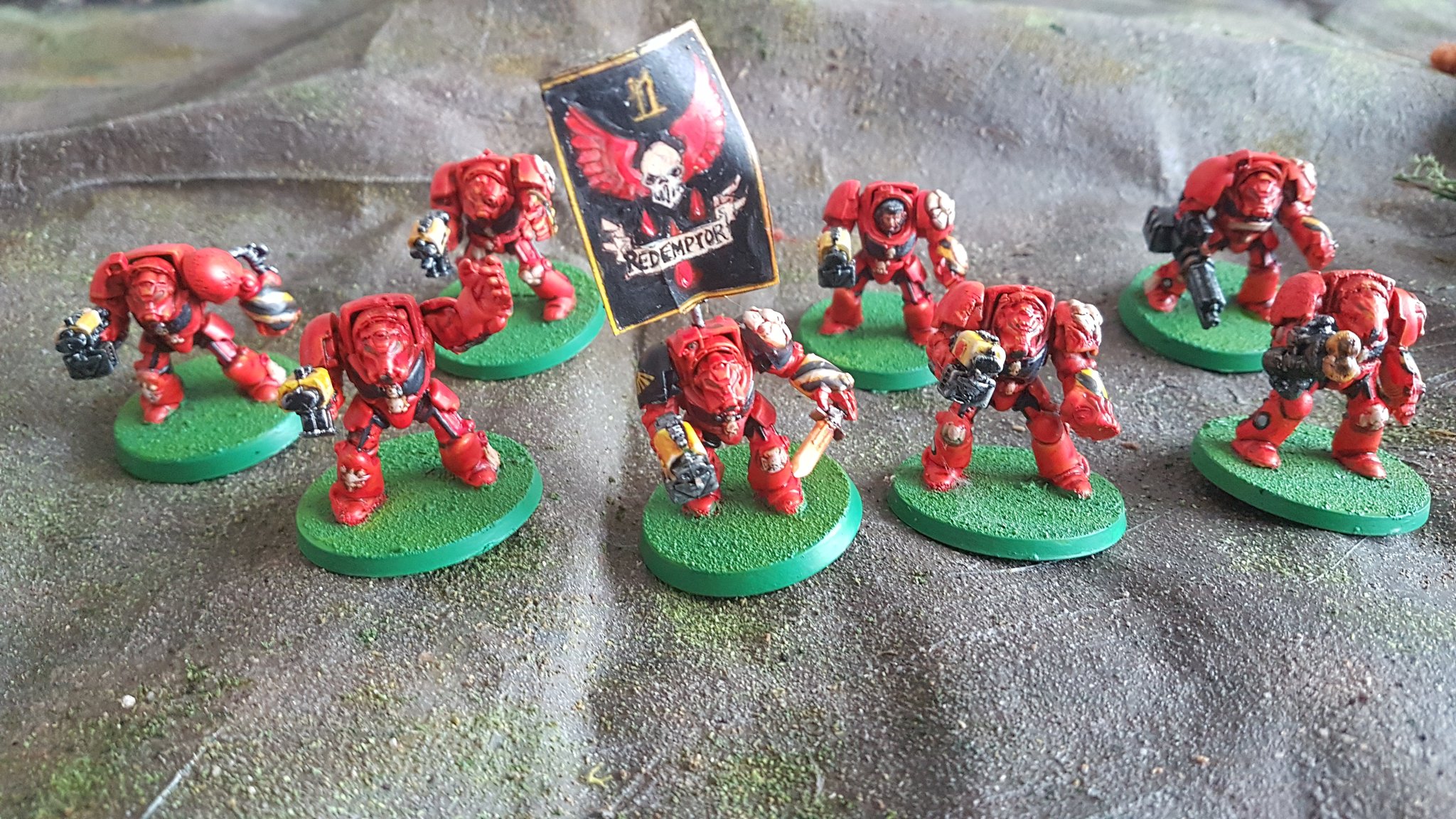 Progress so far? Well, funny you should ask: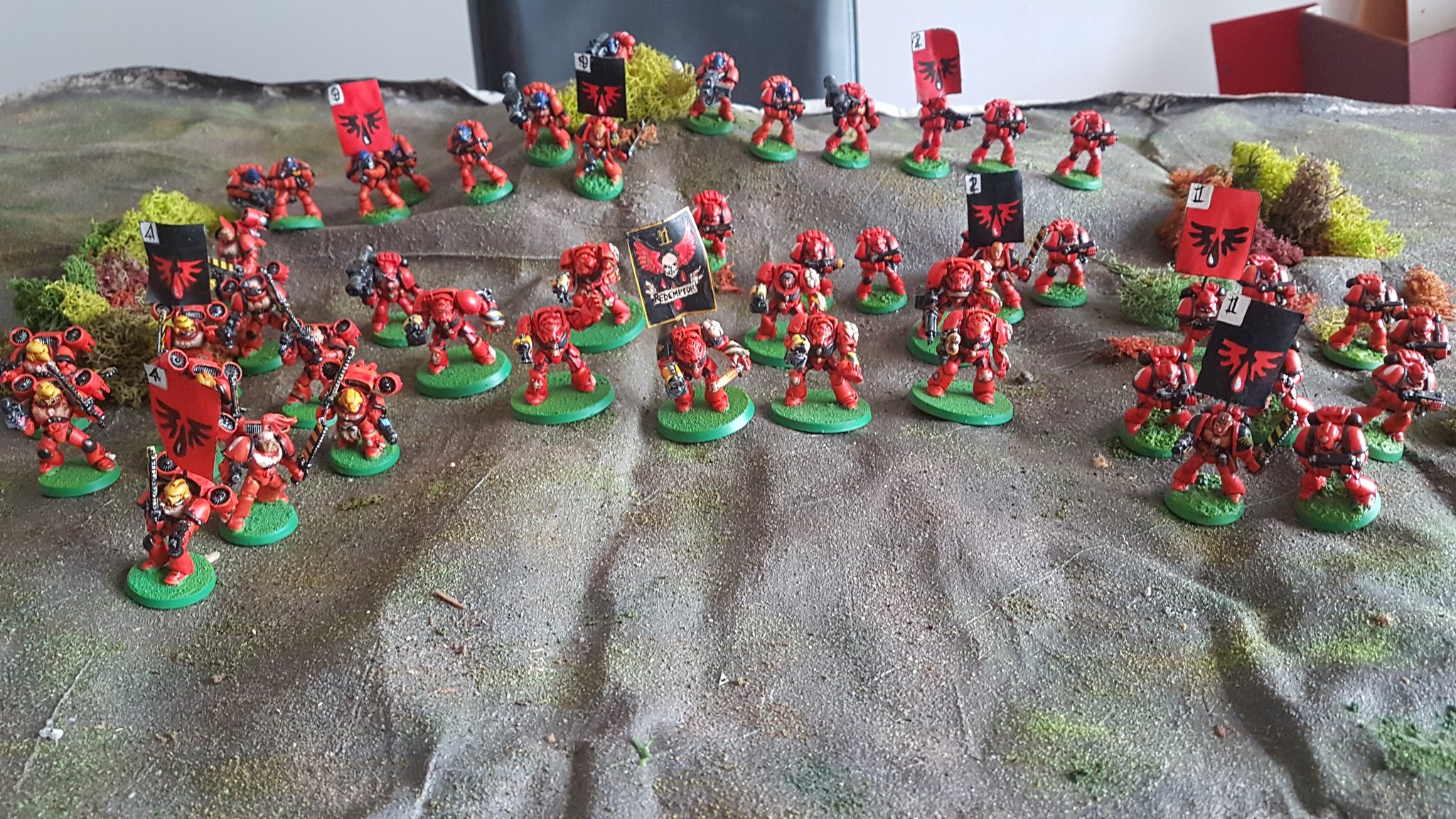 Oh, and the how-to on the terrain mat is here – thoroughly recommend visiting Mel The Terrain Tutor on YouTube for a better run through.
What next? Well, that's the infantry largely done, although the characters all need to be painted and there are some Techmarine conversions I'll need to figure out – building sci-fi spanners out of cardboard and granny rating should while away a few evenings as the nights draw in – but the original force featured a Land Raider, a Thudd Gun, a Land Speeder and a few Rhinos which in the spirit of thriftiness I intend to scratchbuild – Jim's given me a template for a papercraft Rhino from the now sadly shuttered In The Grim Cheapness, as well as a few hints and tips from his own experiences – and of course there's always Wyloch.

Stay safe and thrifty out there and fingers crossed the Mu variant doesn't doom us all to another lockdown winter…