(NB – If you're new here, go check out Parts 1 & Part 2, because otherwise NONE of this is going to make any sense…)
As we left matters at the end of turn 2, the central valley was awash with (now largely dead) Ratmen, but the objective – the crashed spaceship – was now in the hands of a regiment of humble Virum Nascii slaves and heading towards the Baddies' table edge, and to make things worse the sorcerous cabal of the People's Front Of Hazzard 237th Freedom Brigade had managed to conjure up a wall of psychic fire across the main approach route!

On the Goodies' side, the PSLA (or Imperial Guard, depending on your viewpoint) finally showed up, adding a decent chunk of firepower, but as things stood, firepower was not the issue, we had plenty of that – getting it where it was needed was the problem!

Over on the Baddies' table edge, Dan cackled malevolently as the Holy Soviet Army's BIG GUNS appeared, in the form of Stompy Uncle Joe and the IS-6 Rampager (which would prove itself almost offensively useless, but there we go) and another regiment of Orcs arrived, but two more still languished on the sidelines – clearly too thick to find the batlefield.. and off we went for the next turn!
Turn 3 –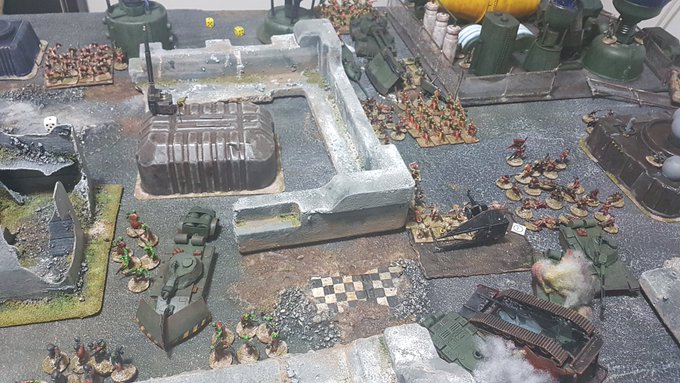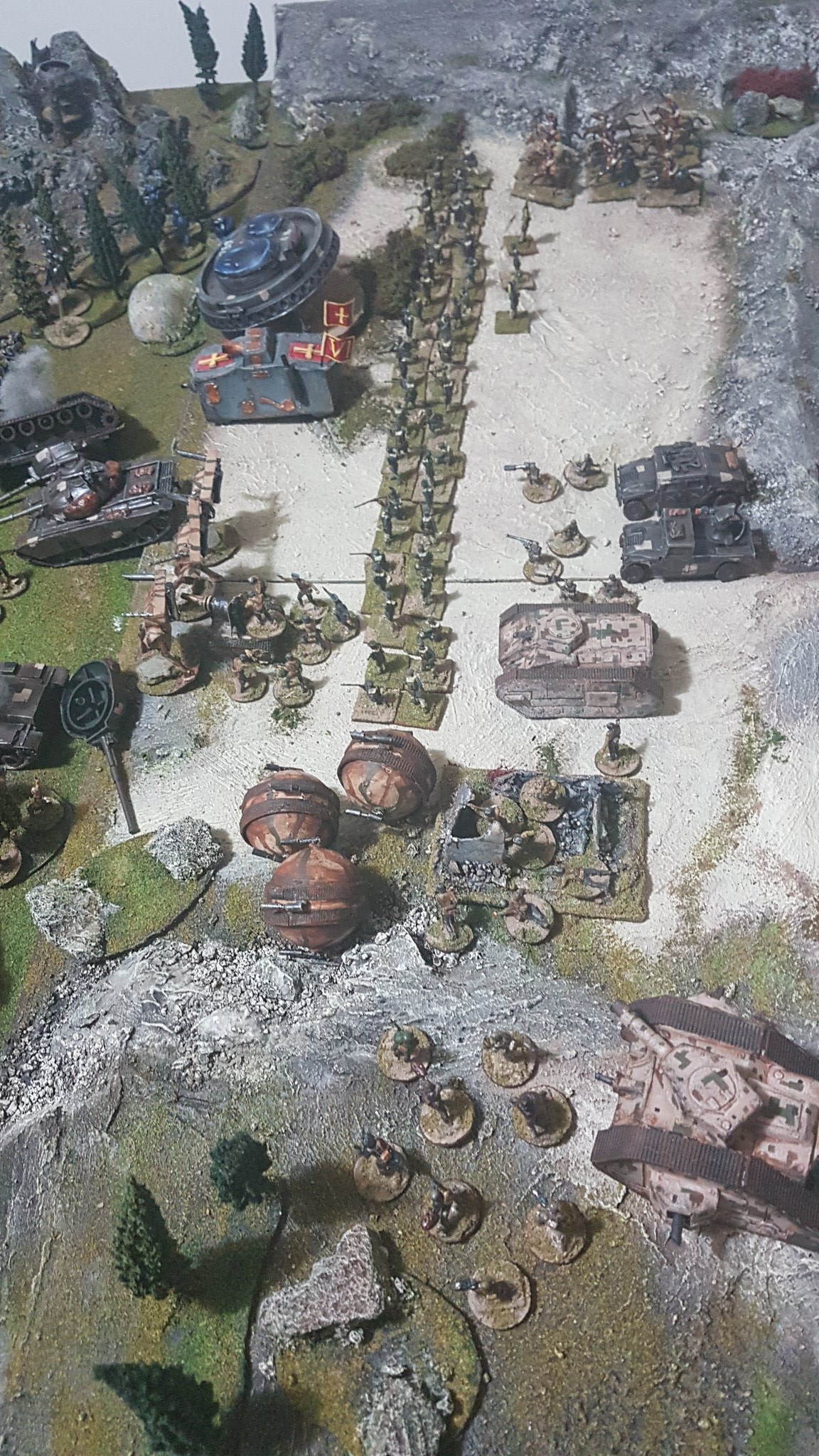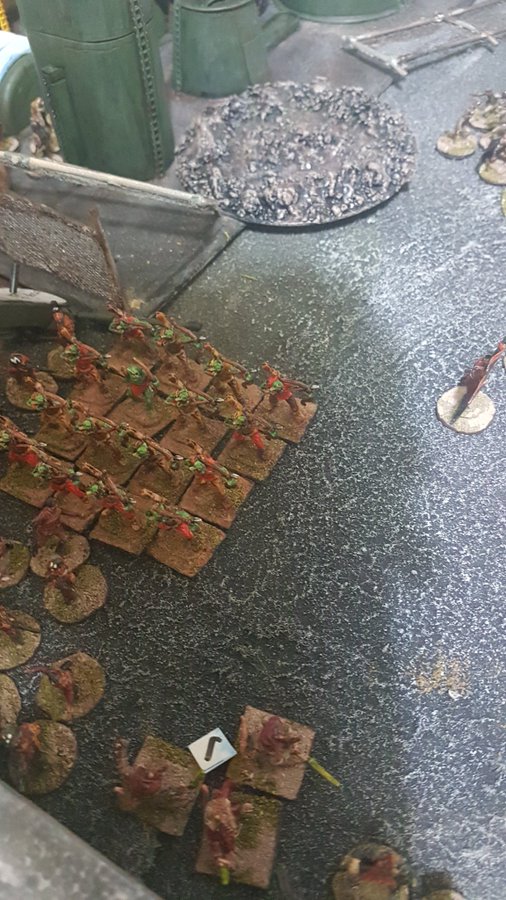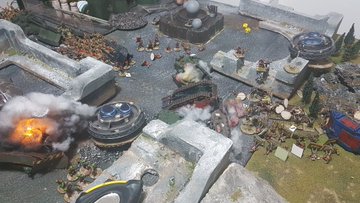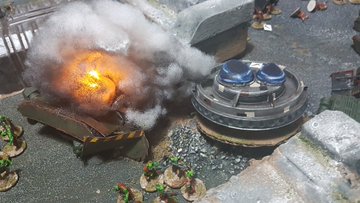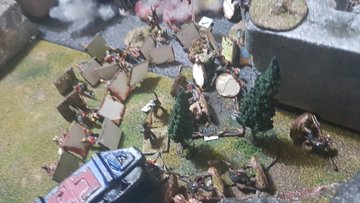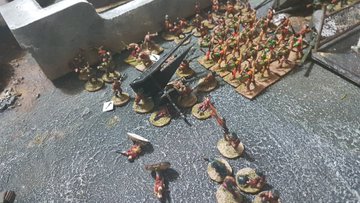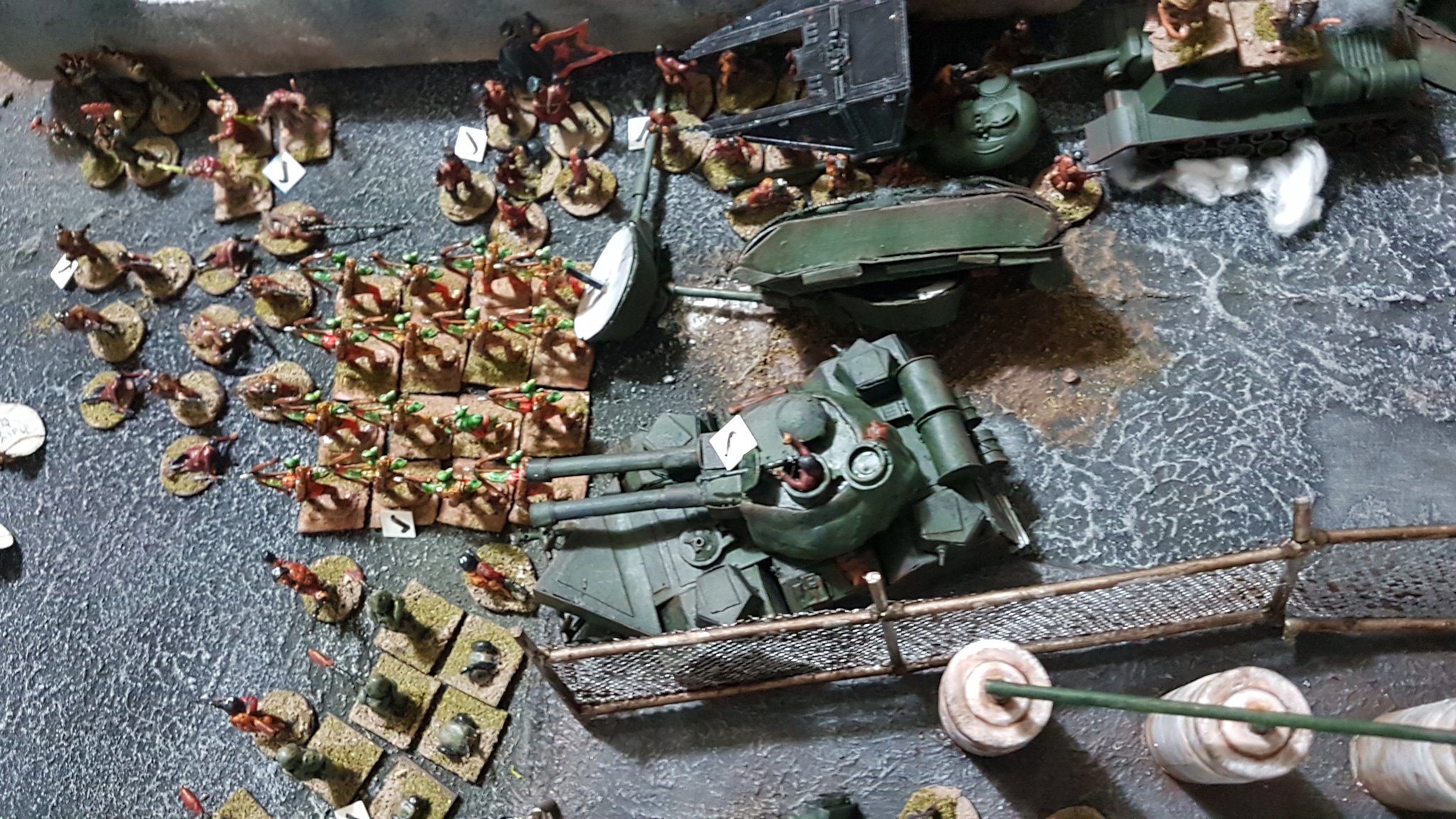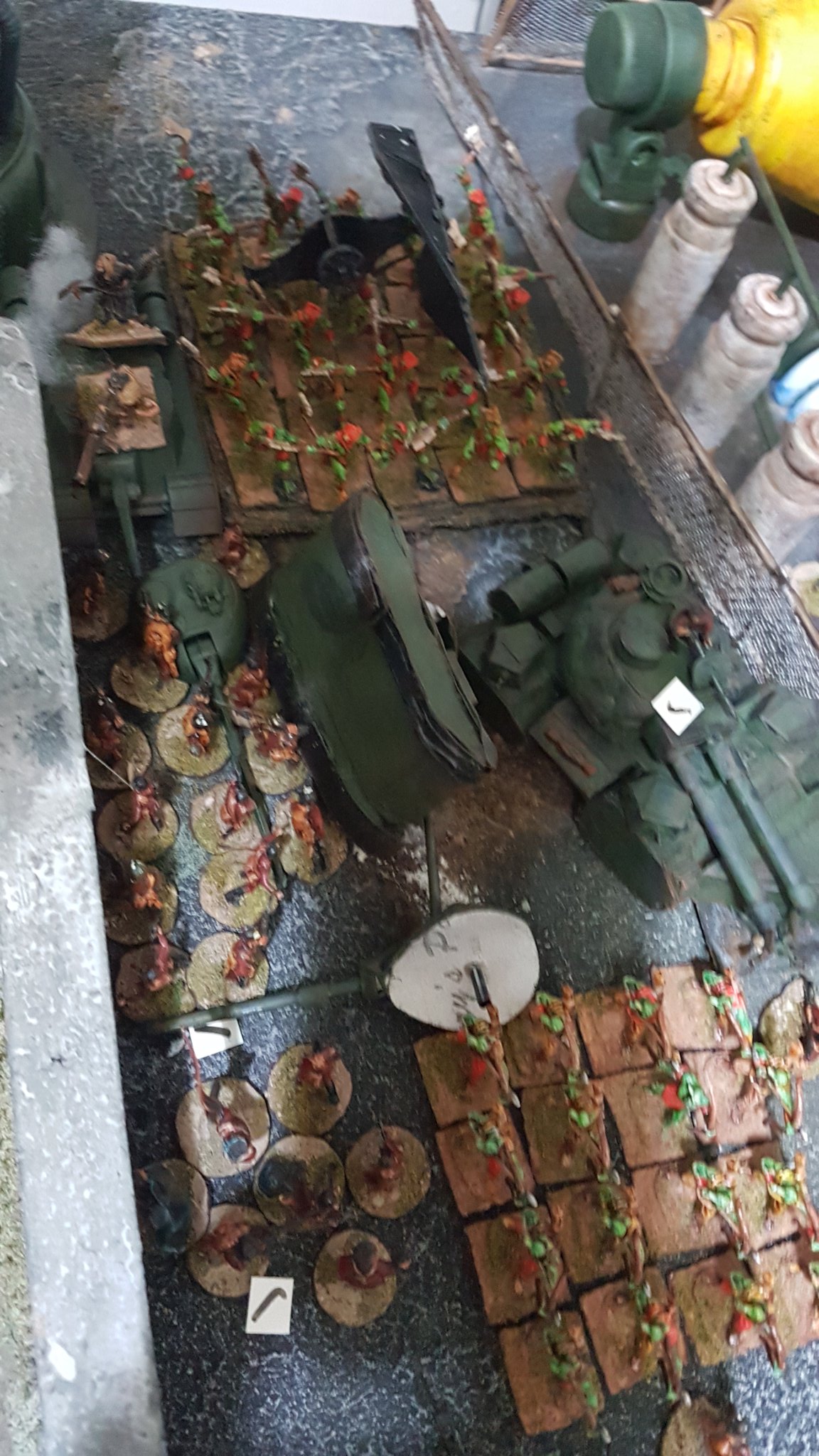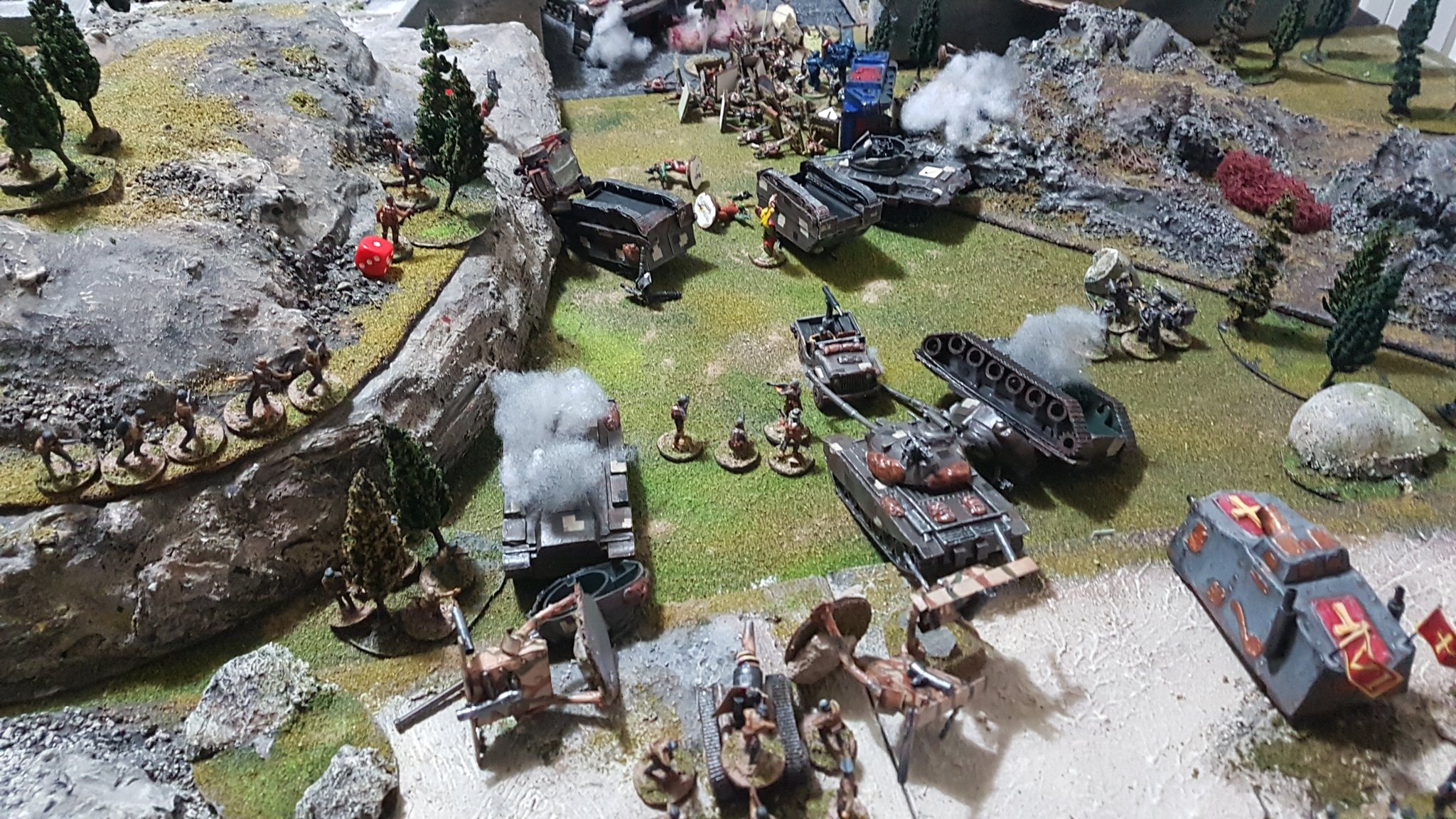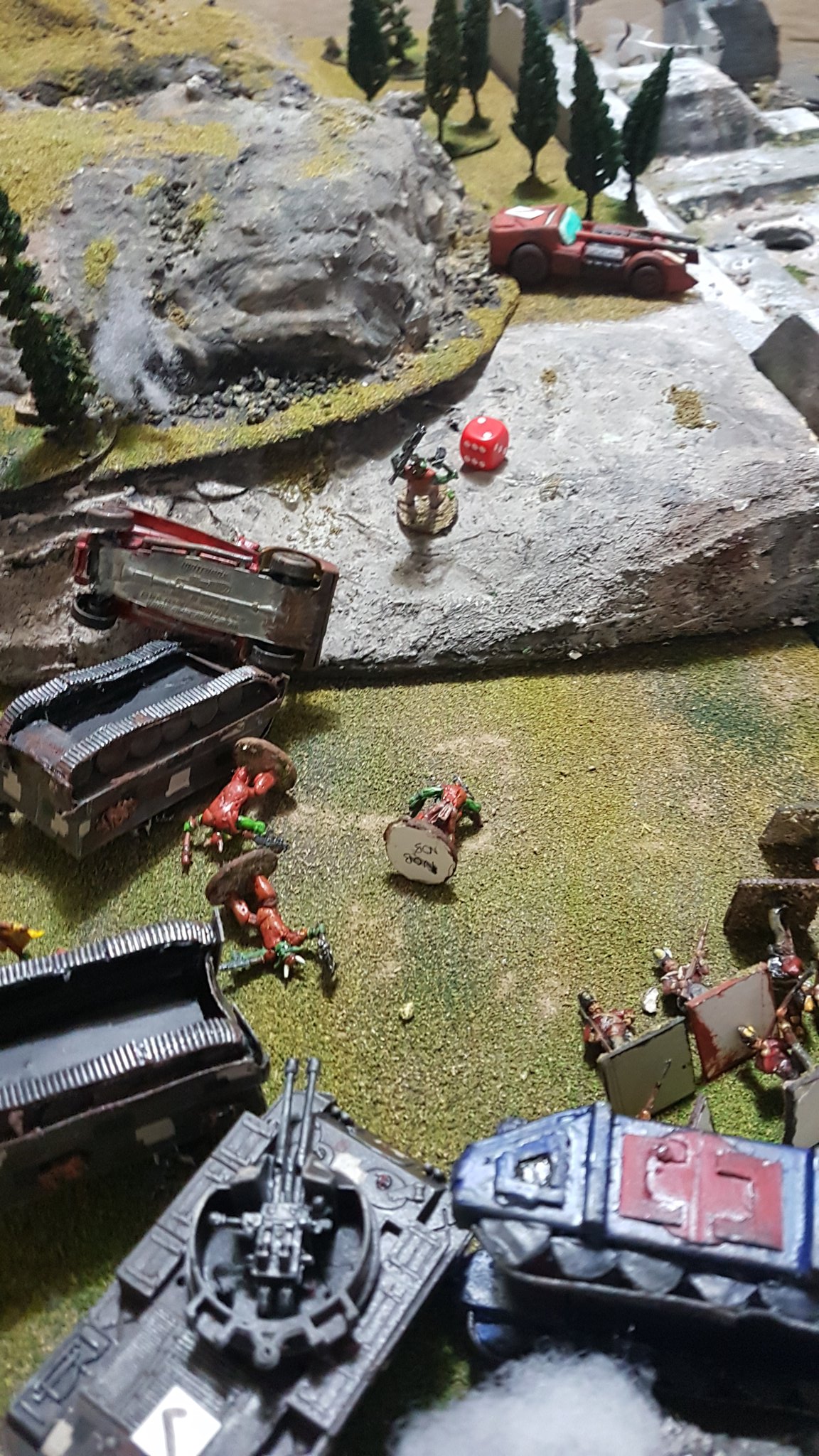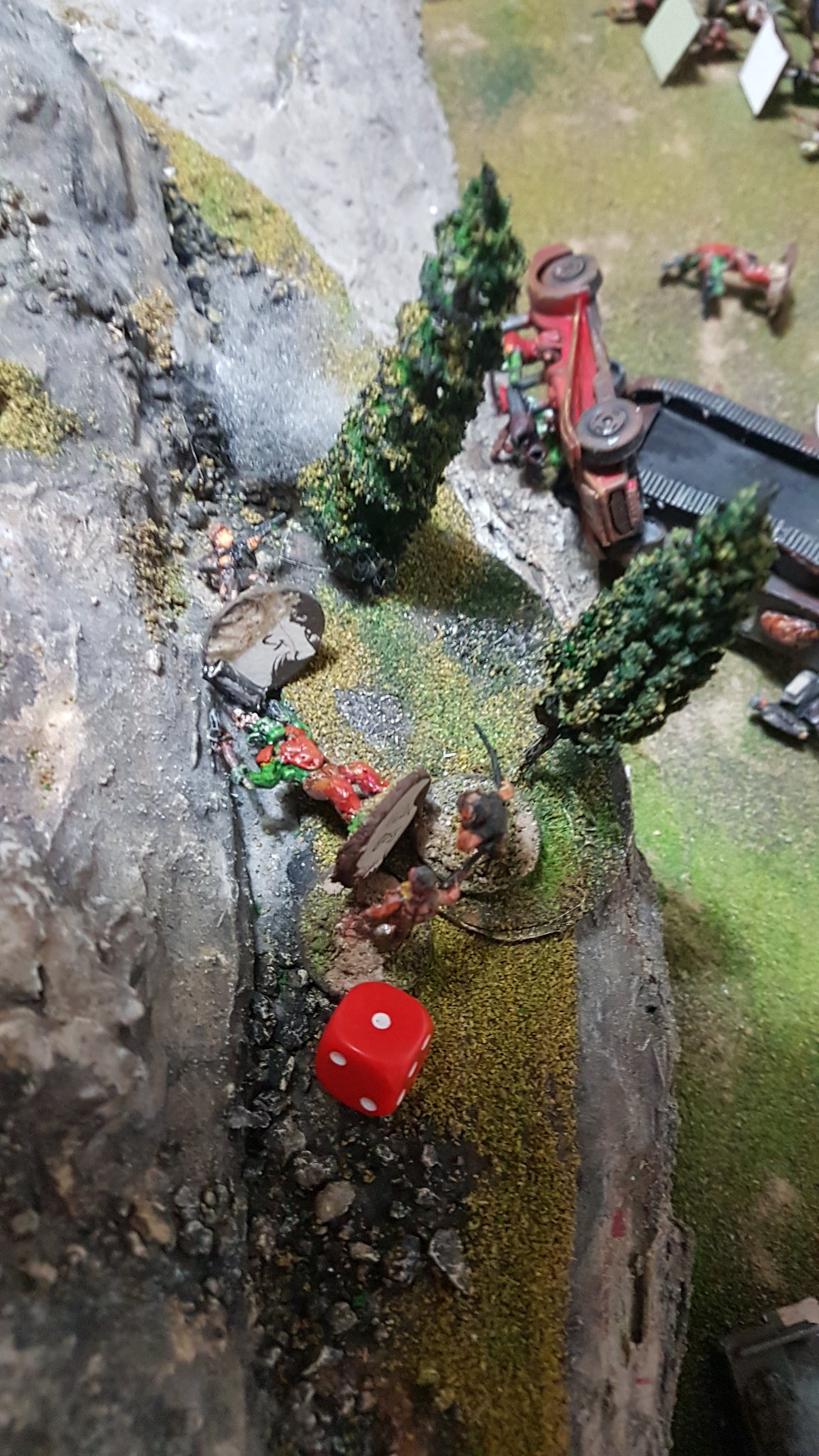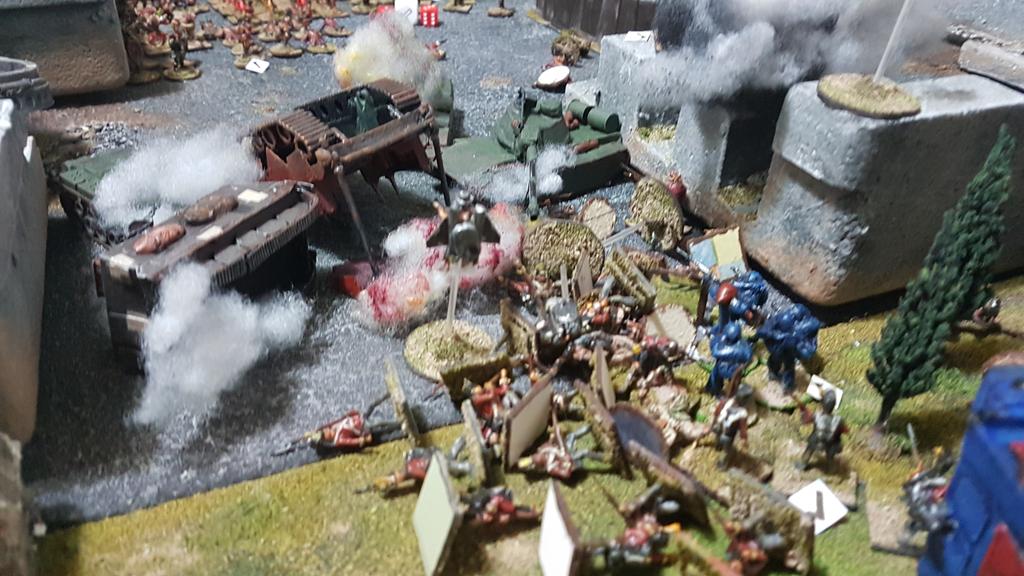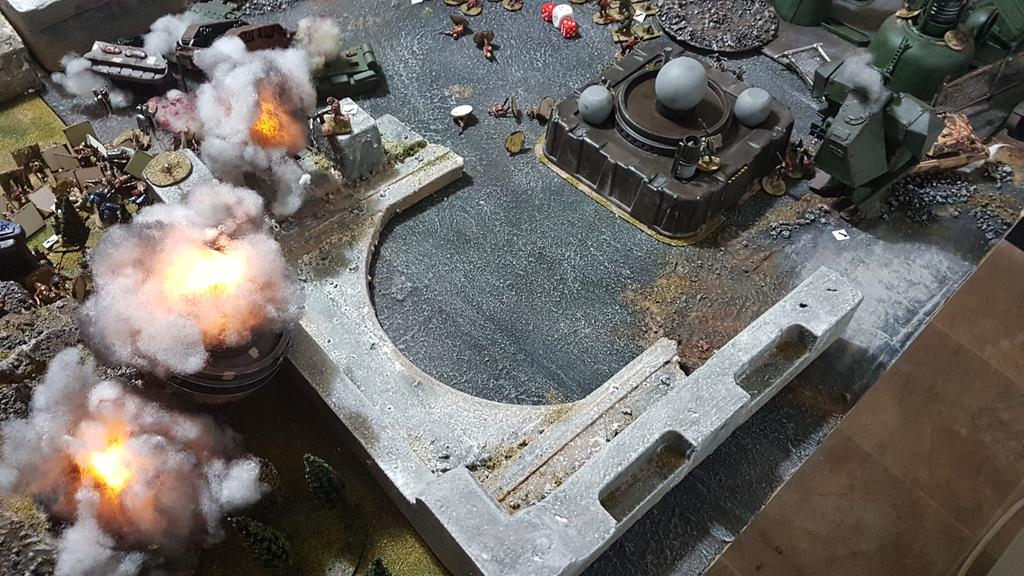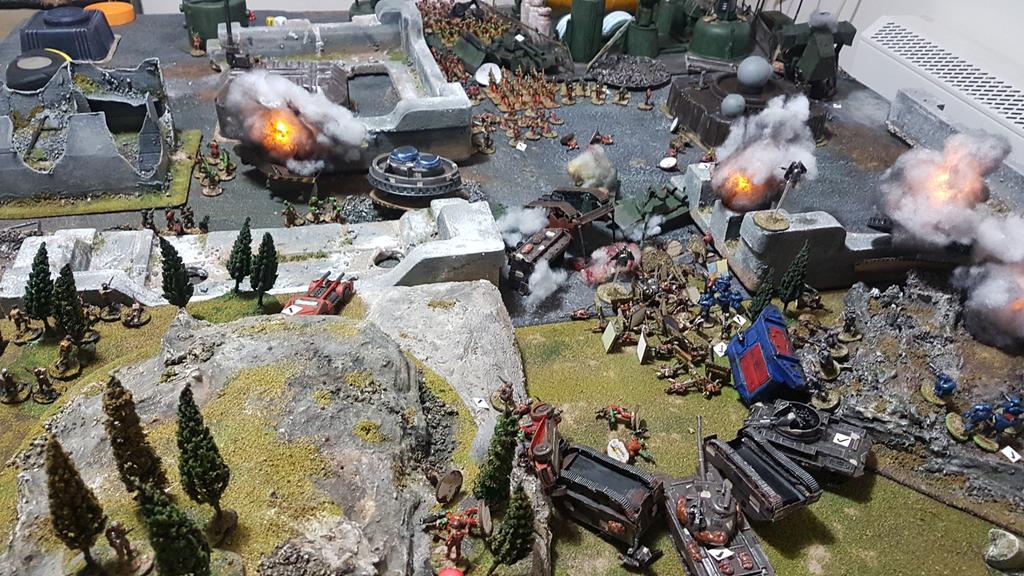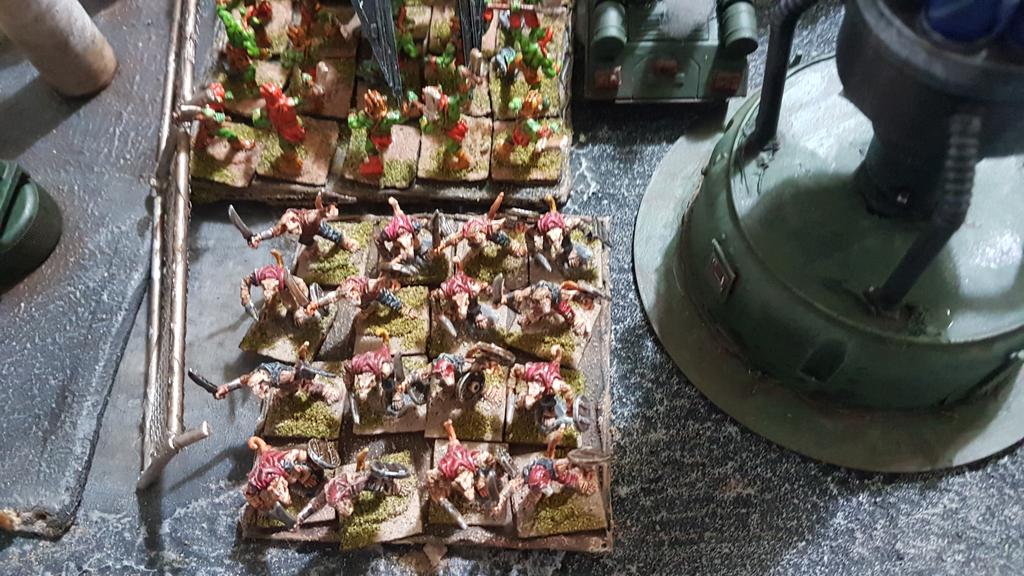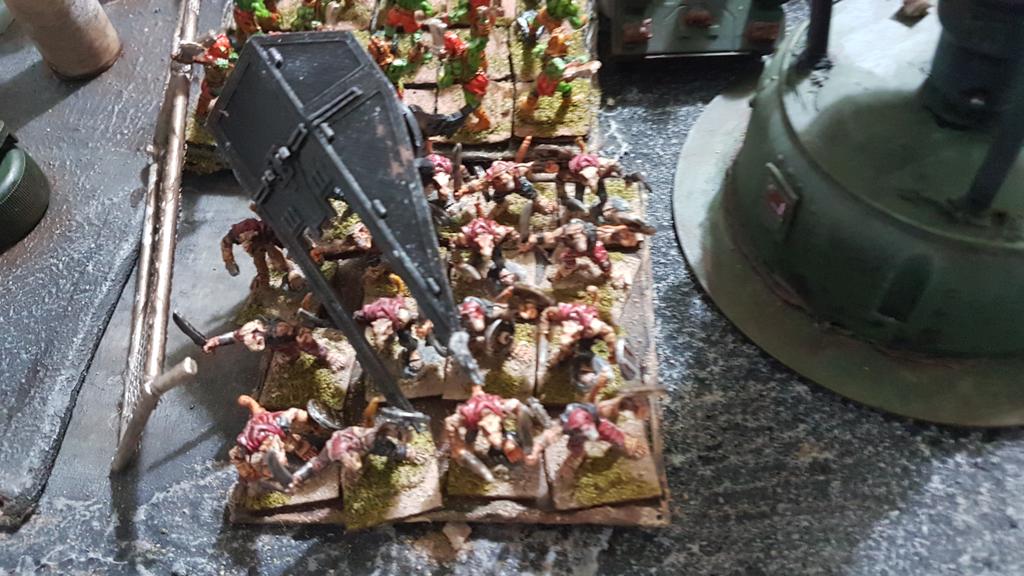 So there you have it, a very smart Hail Mary play with a little luck on his side and my opponent snares victory! In fairness, had Dan not had the luck he would have won the next turn anyway, there was no way I was going to be able to get enough firepower into position to stop his troops running off with the objective. He damn near won at the start of turn 3 anyway, as the Virum Nascii Vrilseers created a reality tunnel for the Slaves to jump in to – had I not got lucky with it scattering, and not managed to suppress them, he would have had it in the bag right then.
Thoughts? Well, I think I did my usual trick of playing it like a straight up battle where the objective was to destroy the opponent – Dan on the other hand actually played the scenario… which was even more galling because I wrote the scenario!!! Reviewing the battle, he played very cleverly, and with all the ruthlessness that befits a Baddie general – the sacrifice of the Virum Nascii "rat bombing" me on Turn 2 and using the tough-as-nails Skooderia units to stymie me in the centre, then blocking the valley choke point with a psychic fire barrier… well played, sir, well played!
Right, after that MAMMOTH battle report I shall be handing the keys over to my colleague and going and lying on the sofa with a wet flannel over my head and quite possibly a large gin on standby…
Stay safe, healthy and thrifty out there wherever you may be in hobbyland, we'll see you very soon!