This is becoming something of a tradition, so I won't go too much into the background here. Suffice it to say that back in the original (read: charmingly kitsch but practically unplayable) version of 40k – the mythical Rogue Trader era:
And in the back of said tome was a scenario entitled "The Battle At The Farm" which basically involved the survivors of the Crimson Fists ambushing an Ork patrol who have designs on some loot left in said farm. Back before there were box sets, this book actually had counters as proxies for miniatures… somehow can't imagine that happening in the age of Indomitus 😉
So with the release of 9th ed and the core rules available online (kinda.. more on that later!) -and with our little bit of Leicestershire coming out of lockdown, thank CHRIST – it was an ideal opportunity to break out the Orks of Da Skooderia and the scratchbuilt Crimson Fists to do battle once more. Here's how it went down: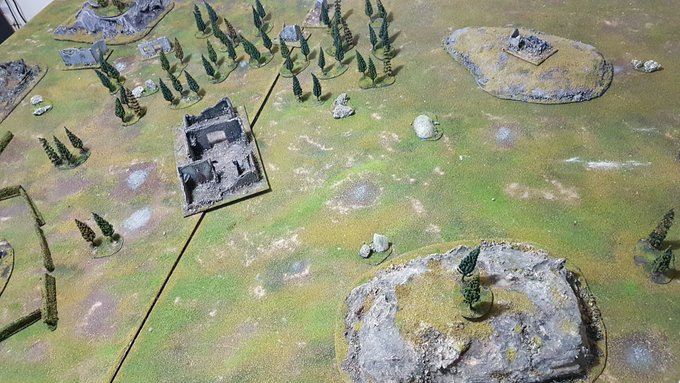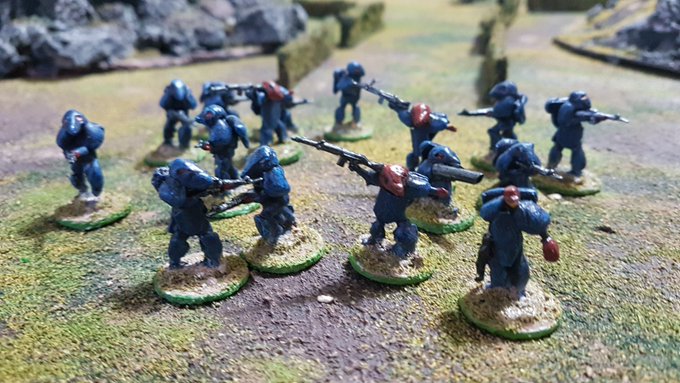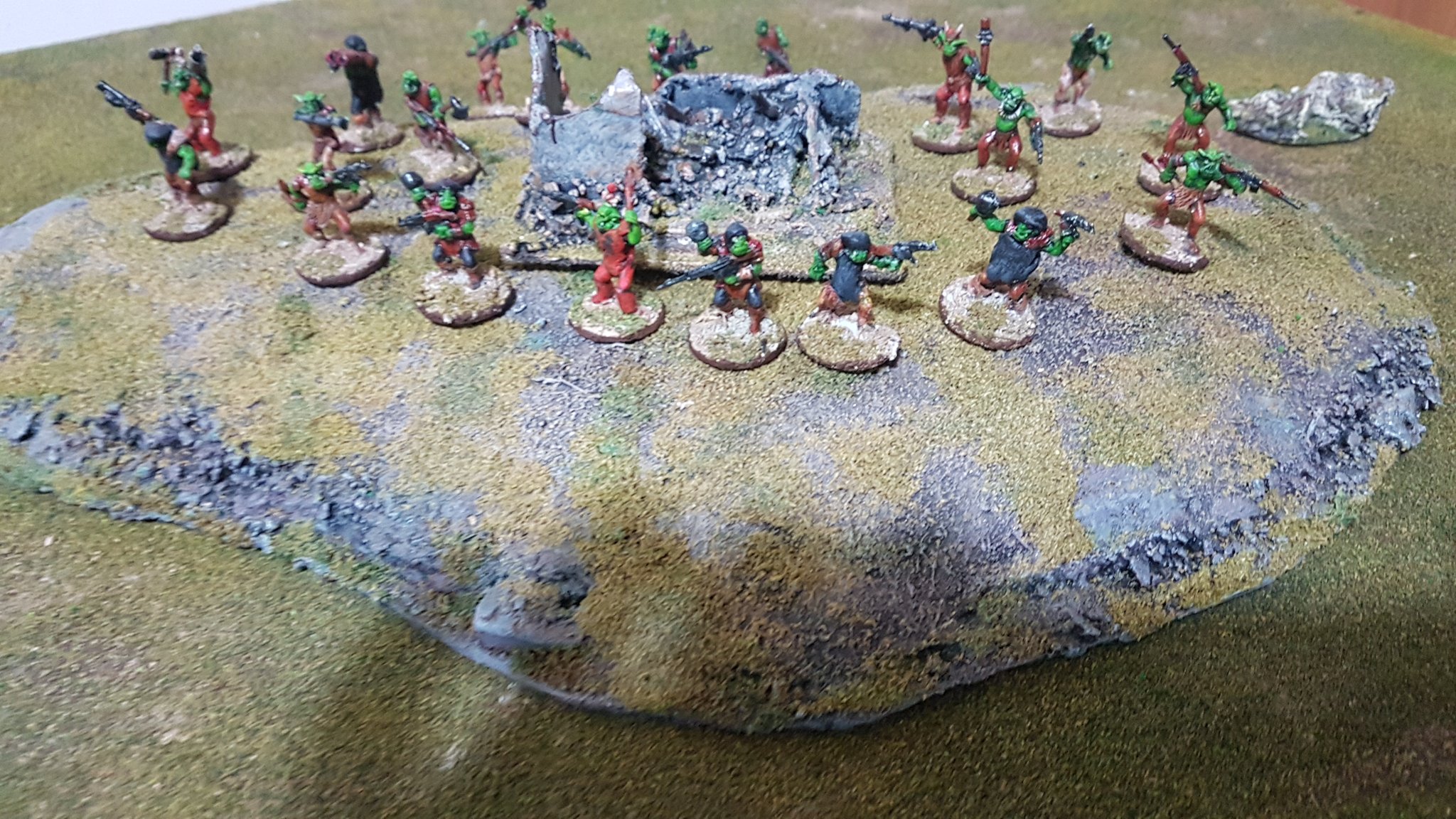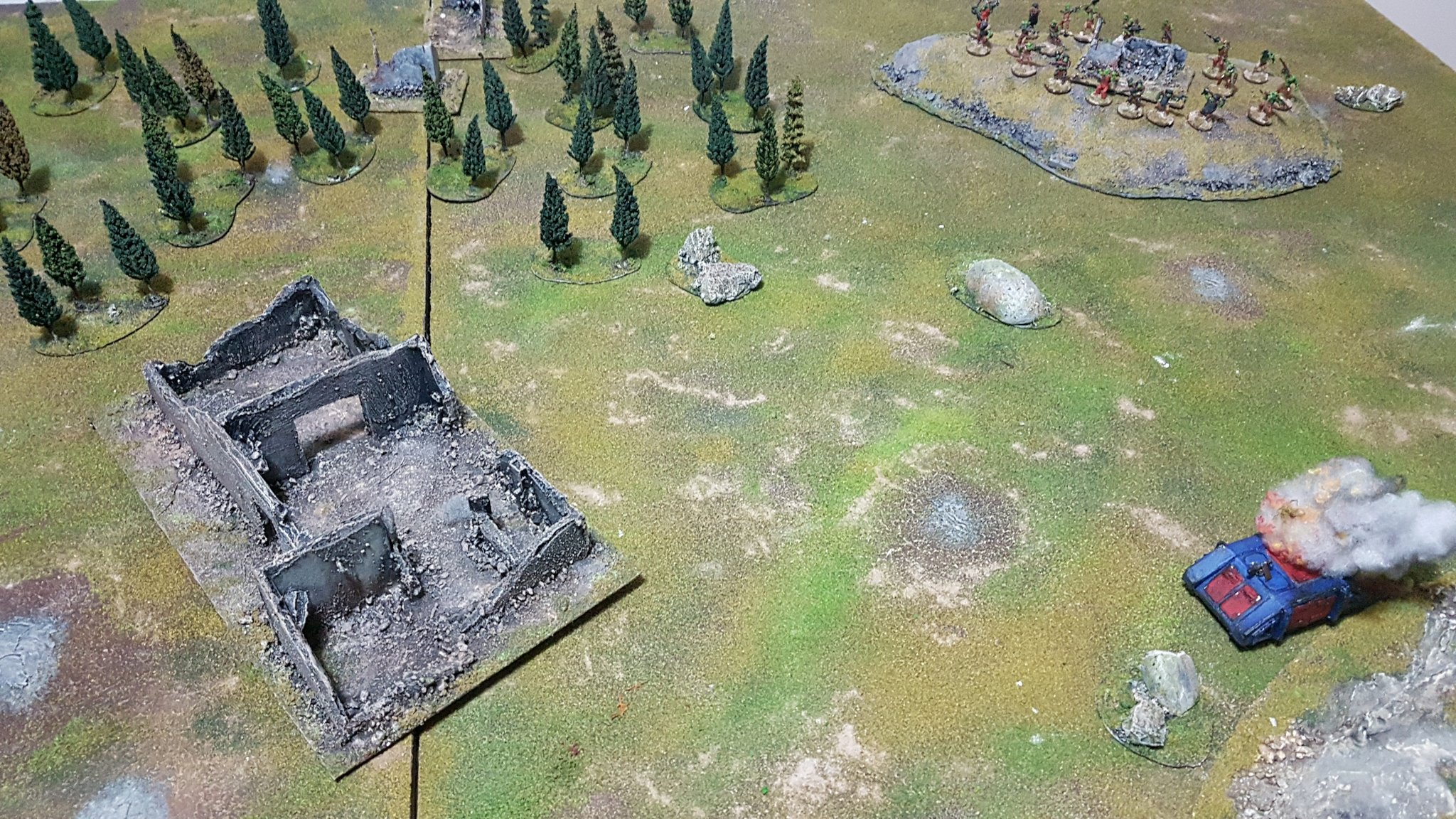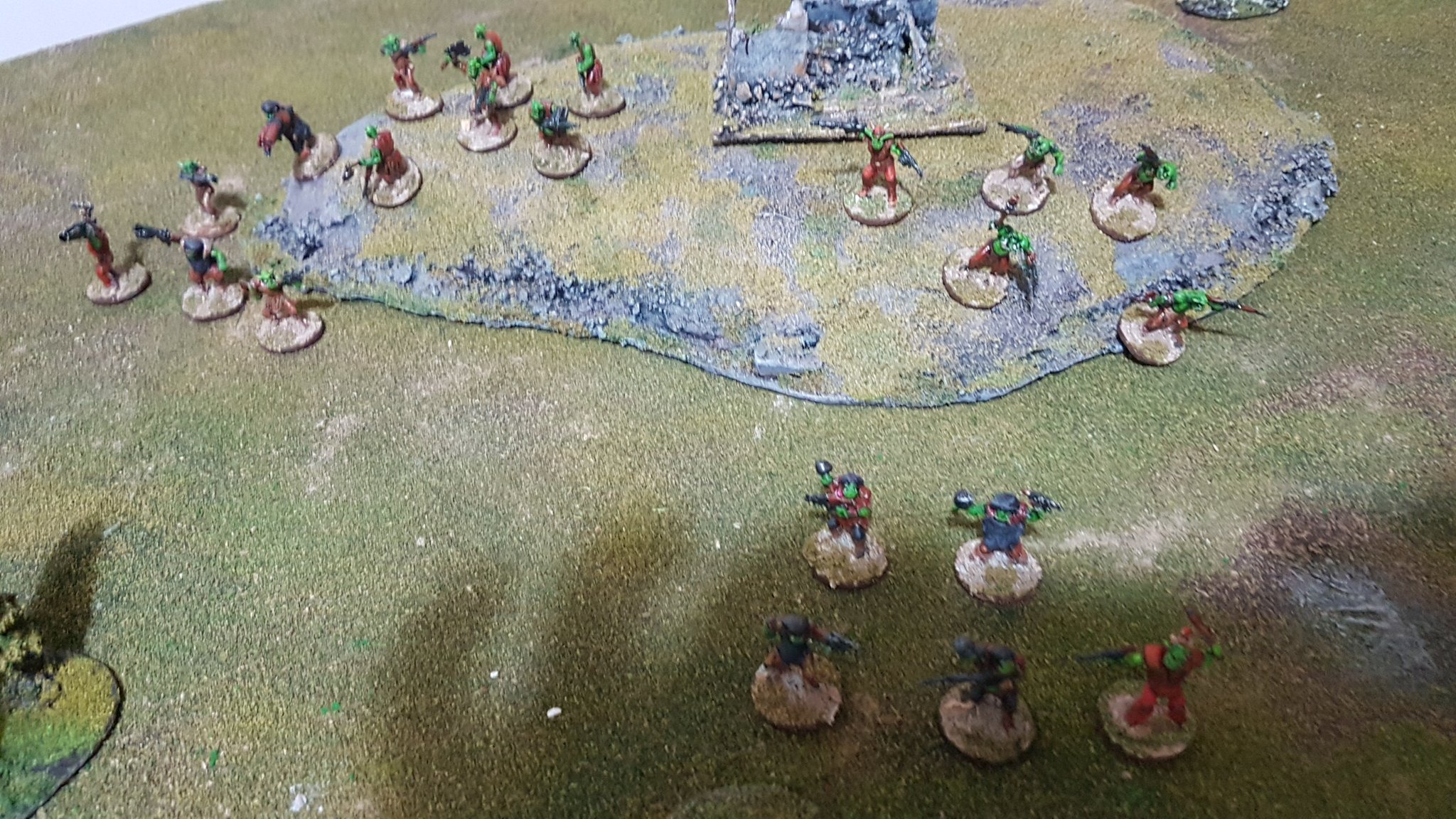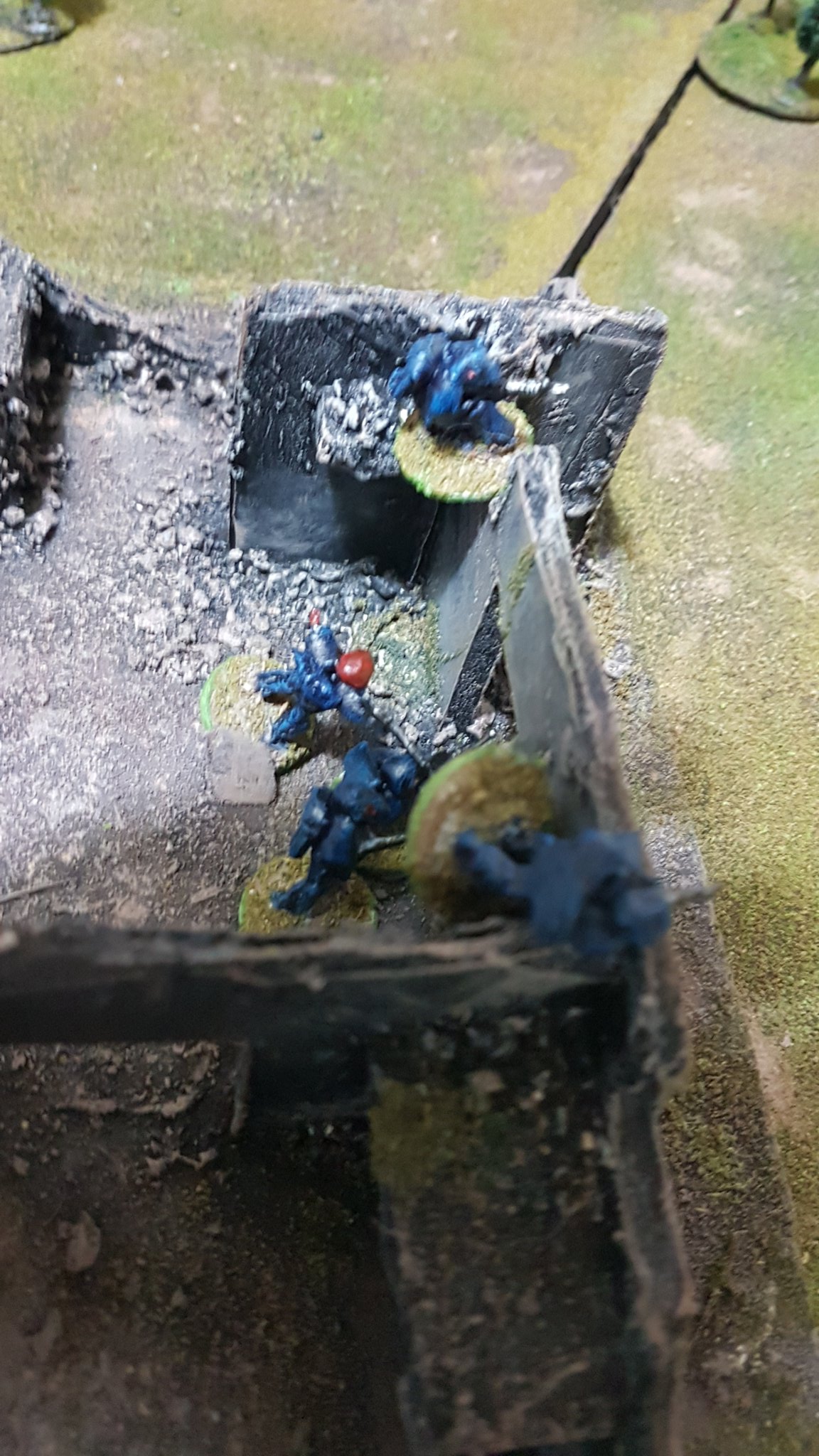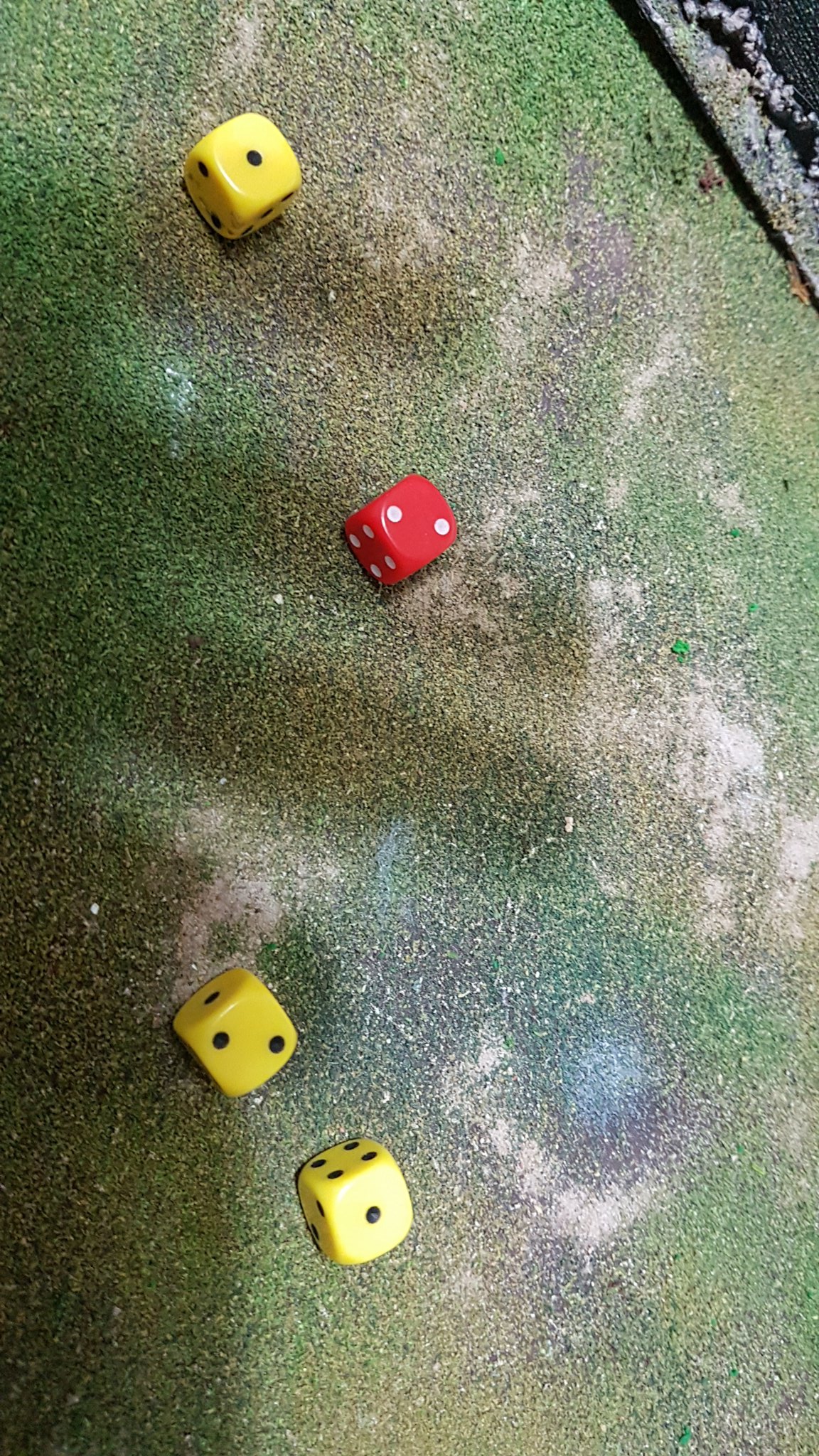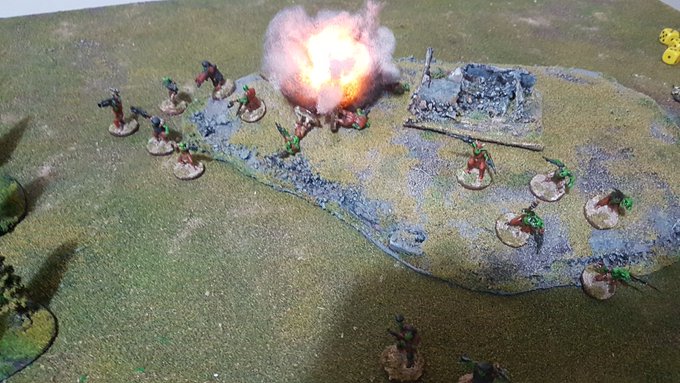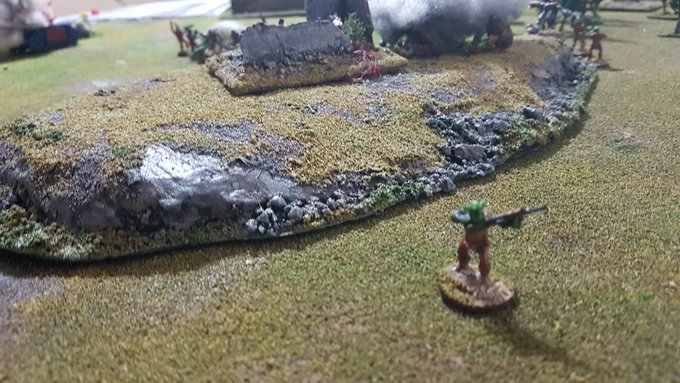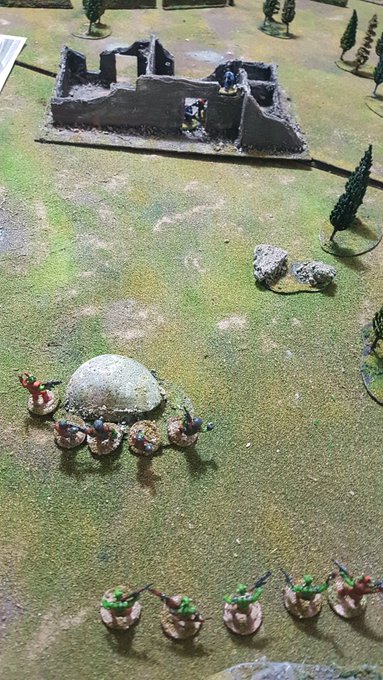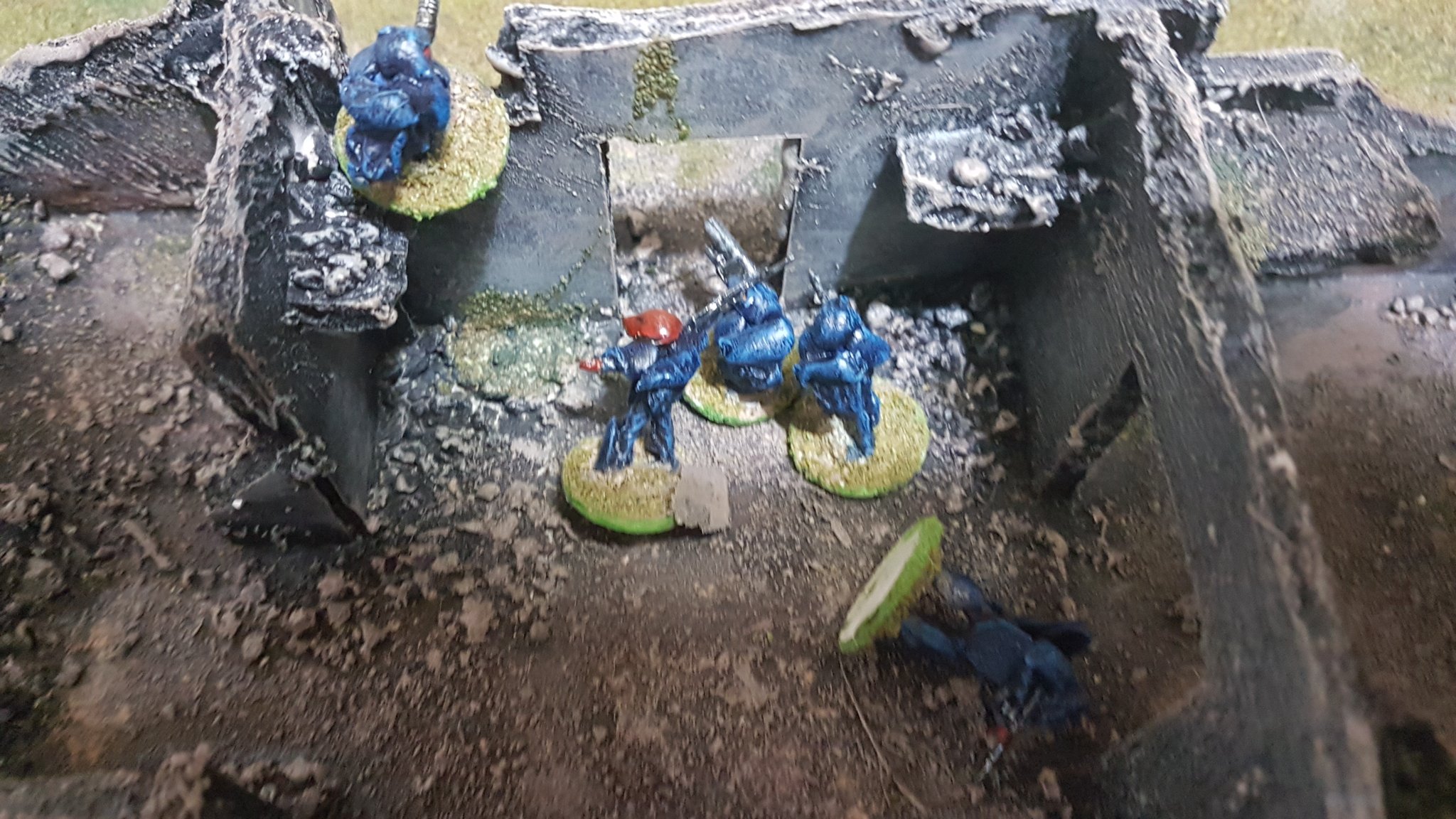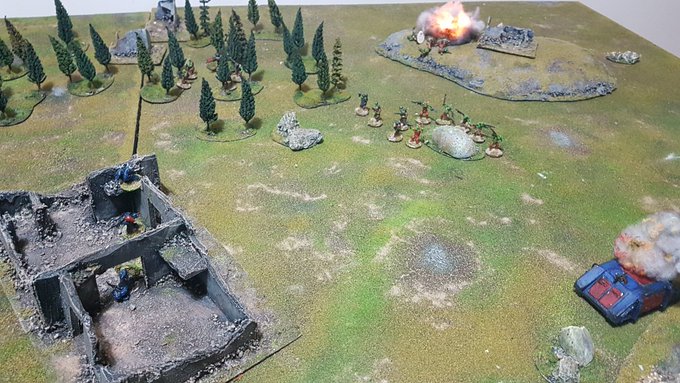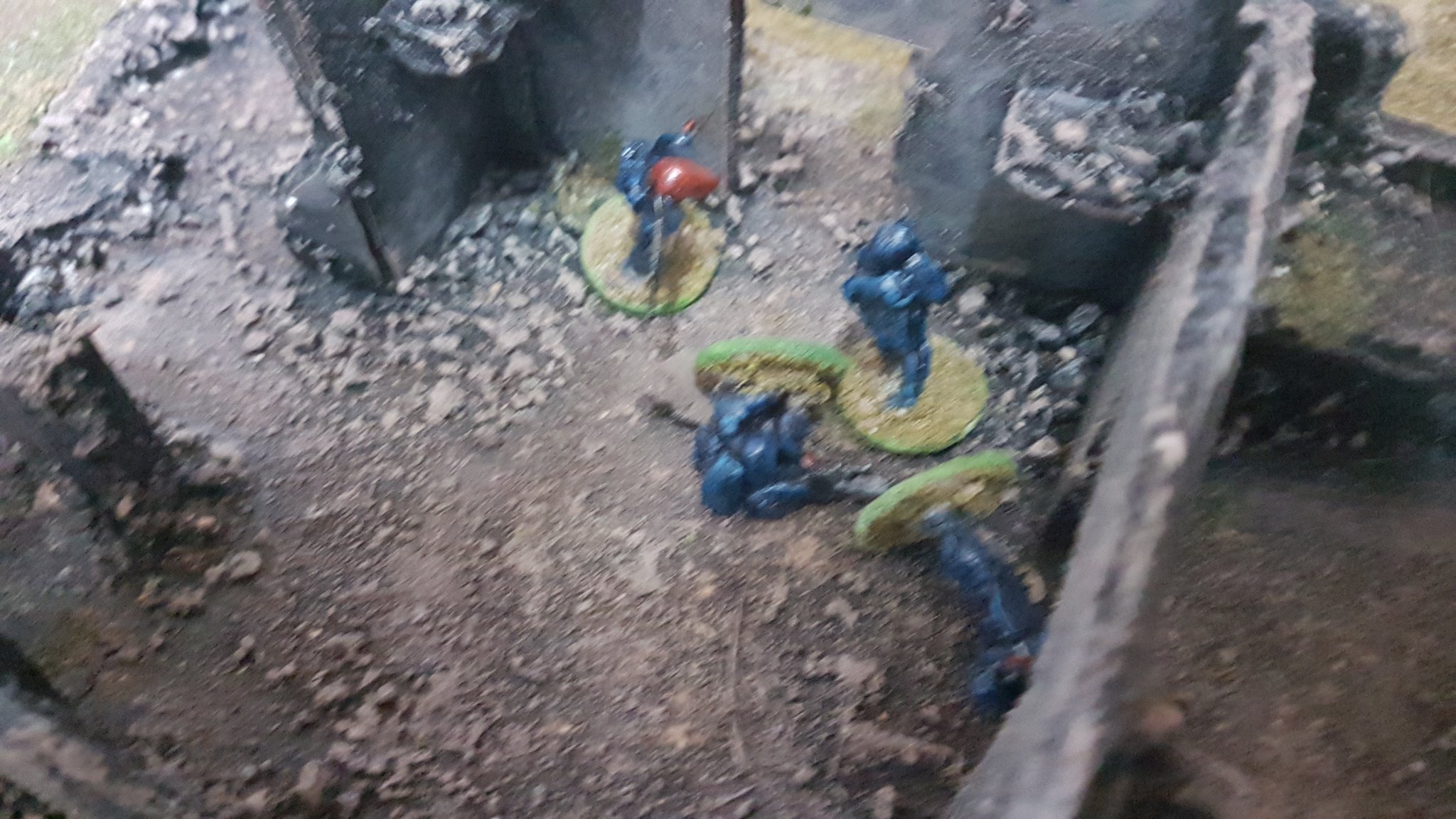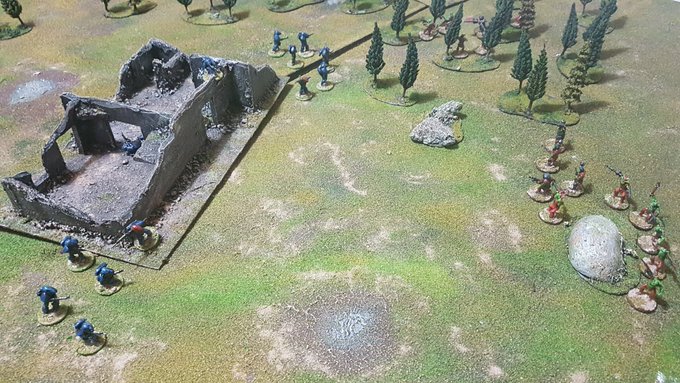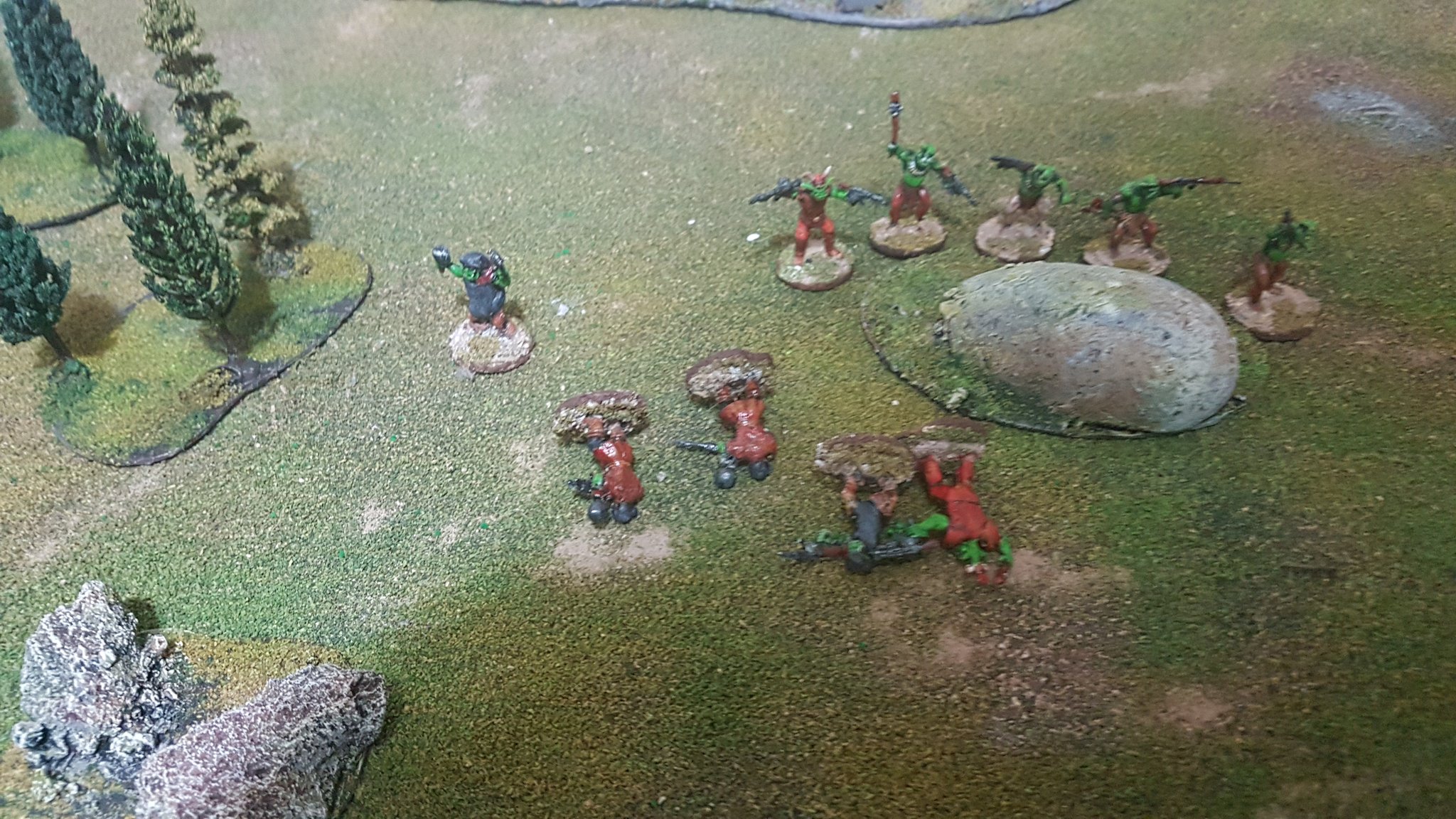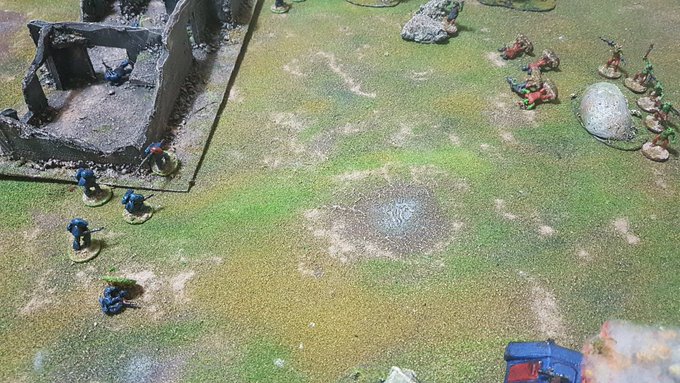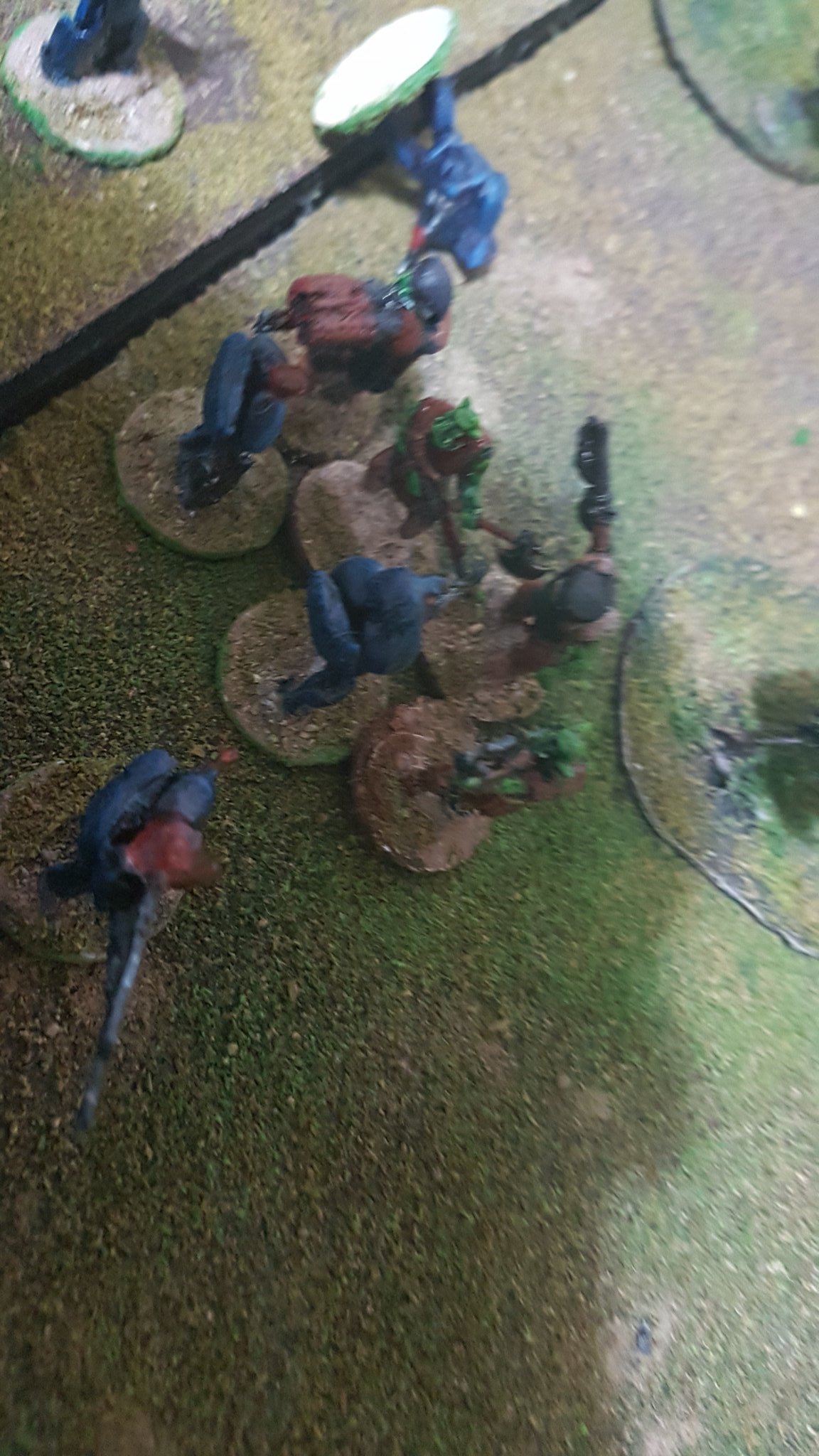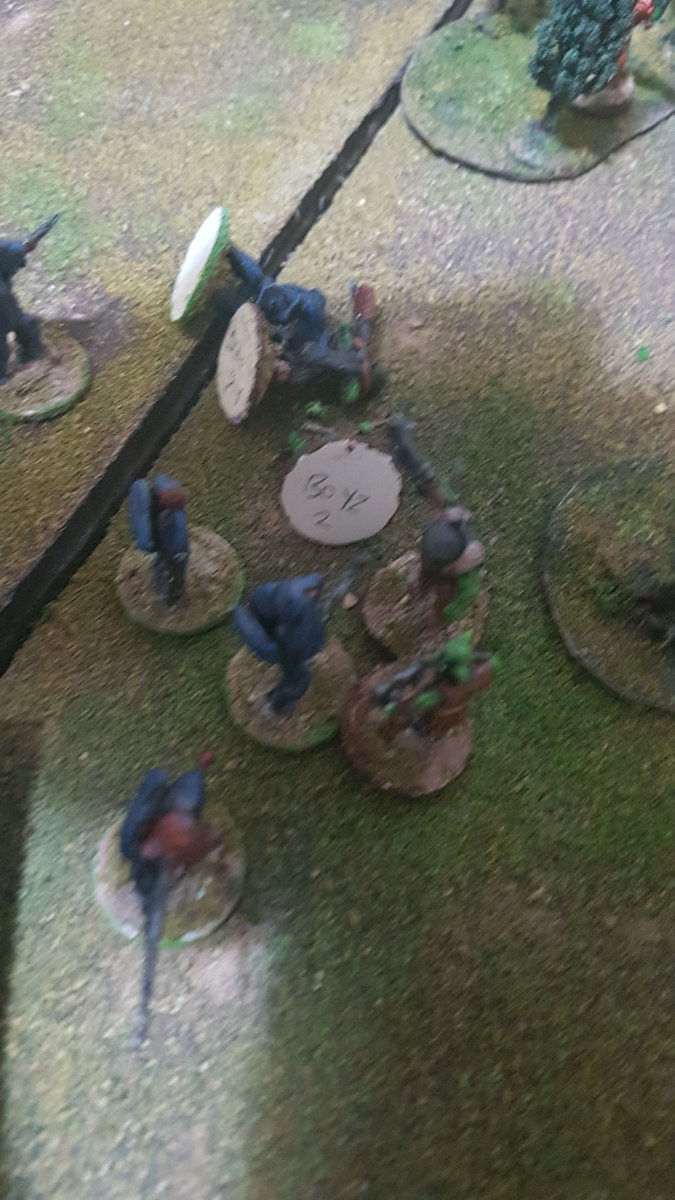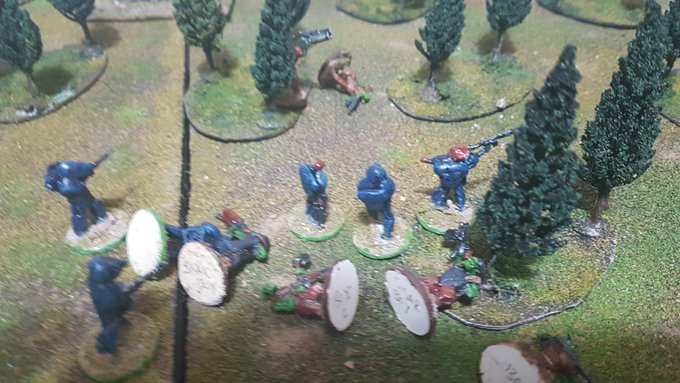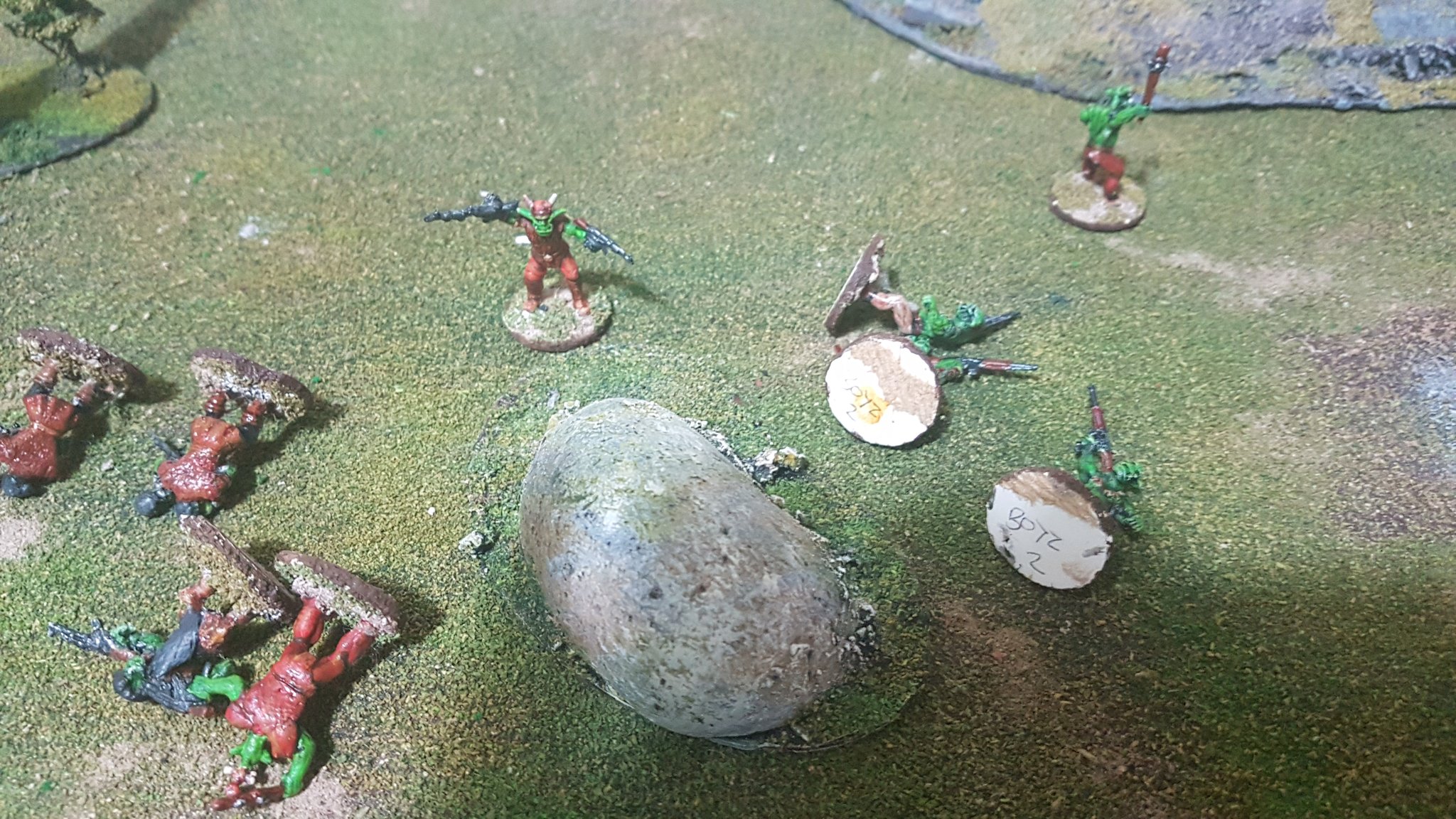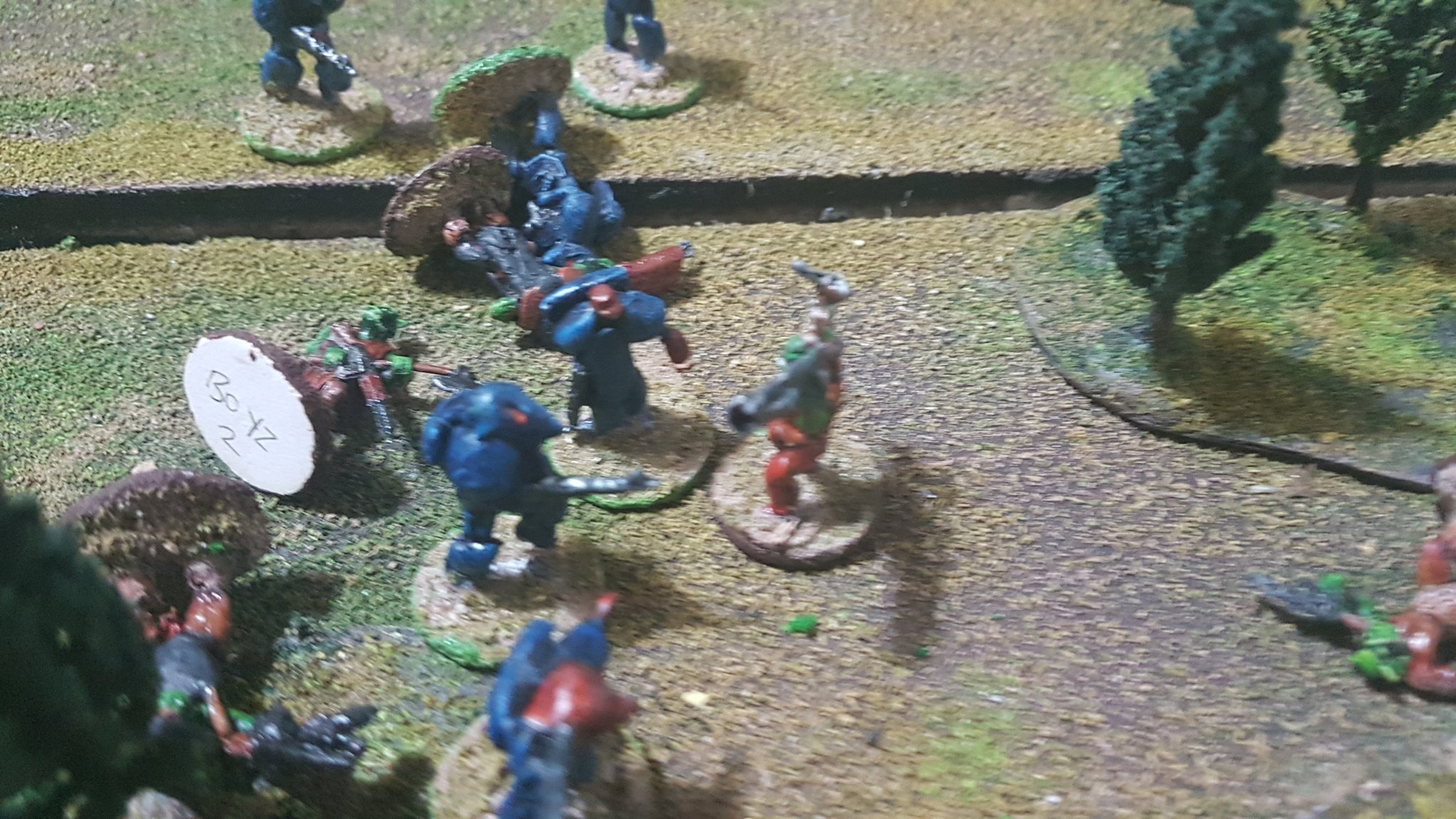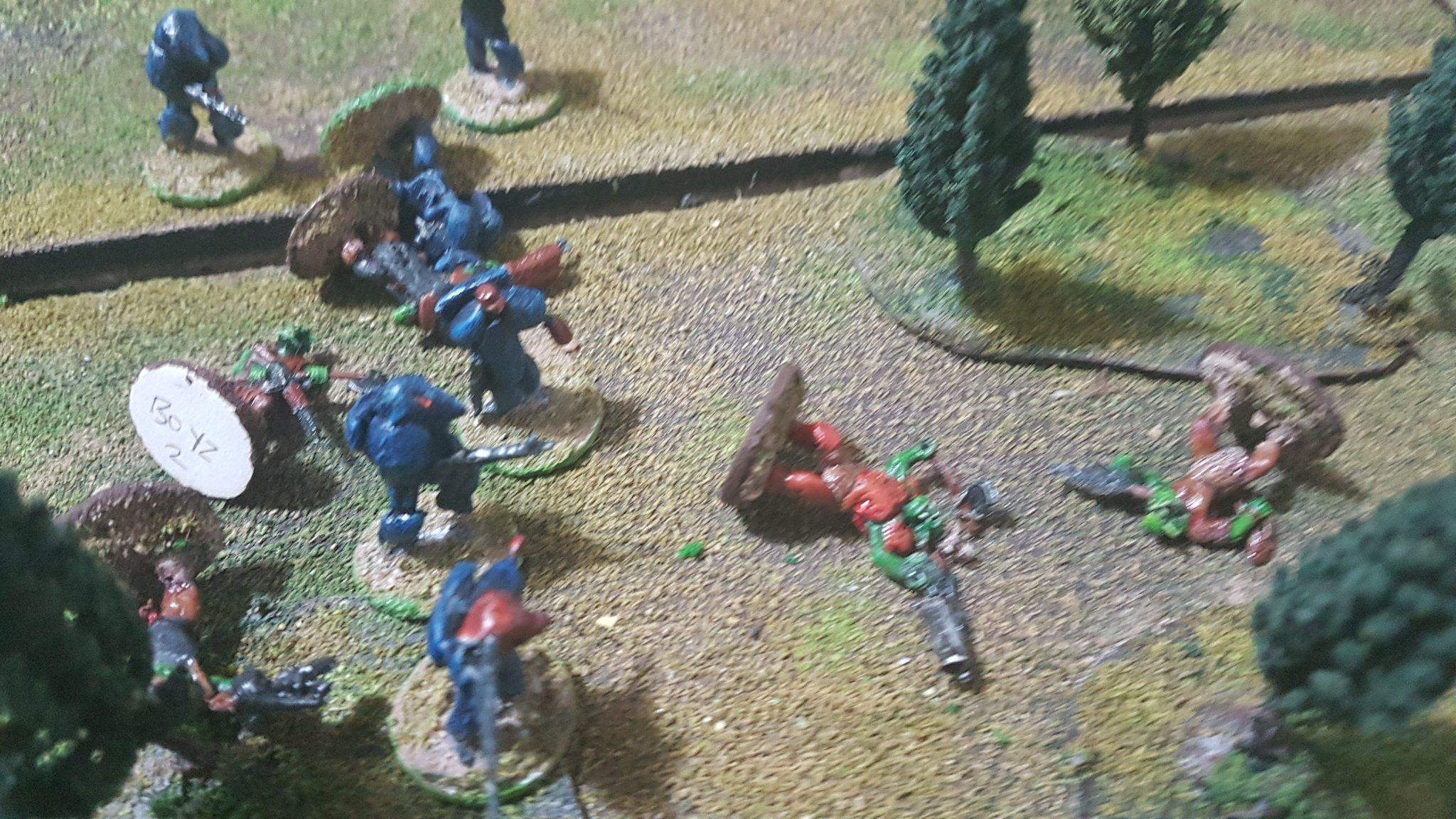 With that, that left Hrud and a sole Ork Boy on the table facing nine Marines and a wounded Cantor – so we called that a solid Space Marine victory! I wonder if it's actually possible to win this as an Ork, certainly every battle report I've seen or read has the Orks taking a kicking…
9th is quite fun, even just dipping a toe as we were with our converted 1/72 figures, and we didn't use any Command Points or Stratagems (not in the Core Rules) so I'd be up for giving it a go again, especially with GW's 40k app giving you rules and codices for £3.99 a month… maybe I can persuade Jim to put it on his iPad… The absence of the core hand to hand combat mechanic was a hilarious omission though, so I'm not sure I'd trust GW's editing/ quality control team with actual code! Maybe we'll hold off until we've heard from some of you out there in the blogosphere how you got on..
Meantime, stay safe, stay sane, stay thrifty, see you soon!