You know what? I think this might be the most ambitious build we've ever tried. Grab a beer, this is going to be a big one.
Back at the start of the year, I mentioned to Dan that June 6 2019 would be the 75th anniversary of D-Day, and we figured it would be nice to do something to commemorate it beyond getting hammered and watching Saving Private Ryan, especially as we both had grandads who had served on the day itself (mine drove a DUKW in the early follow up waves, Dan's served on a Royal Navy destroyer). As such, we both took a little inspiration from Mel The Terrain Tutor's amazing D-Day beach landing board and decided to attempt something similar ourselves.
I mean, it's not like Mel's (as he explained himself in his vlog series) went way over time or budget or anything.. and he's a pro with years of experience, proper materials, a budget, talent…. what could possibly go wrong?
STAGE 1 – PLANNING.
Now, this concept in itself is fairly novel, as up until a couple of years ago we just tended to glue junk together, hope for the best, and then lose ourselves in vicious envy of other people's work, but this time we knew we had to have some sort of plan.
There's no way we could do a devoted 6×4 board – don't have the time, don't have the talent, don't have anywhere to store it even if we did – so we decide on a 2×4 overlay that could sit on top of the regular board. Happily, I just happened to have a pair of 2'x2′ bits of hardboard in the shed. Game on.
We roughed out a basic design – a small concave beach with rock formations either side, that would match up and be modular so we could play different scenarios – and got cracking.
STAGE 2 – BASIC MATERIALS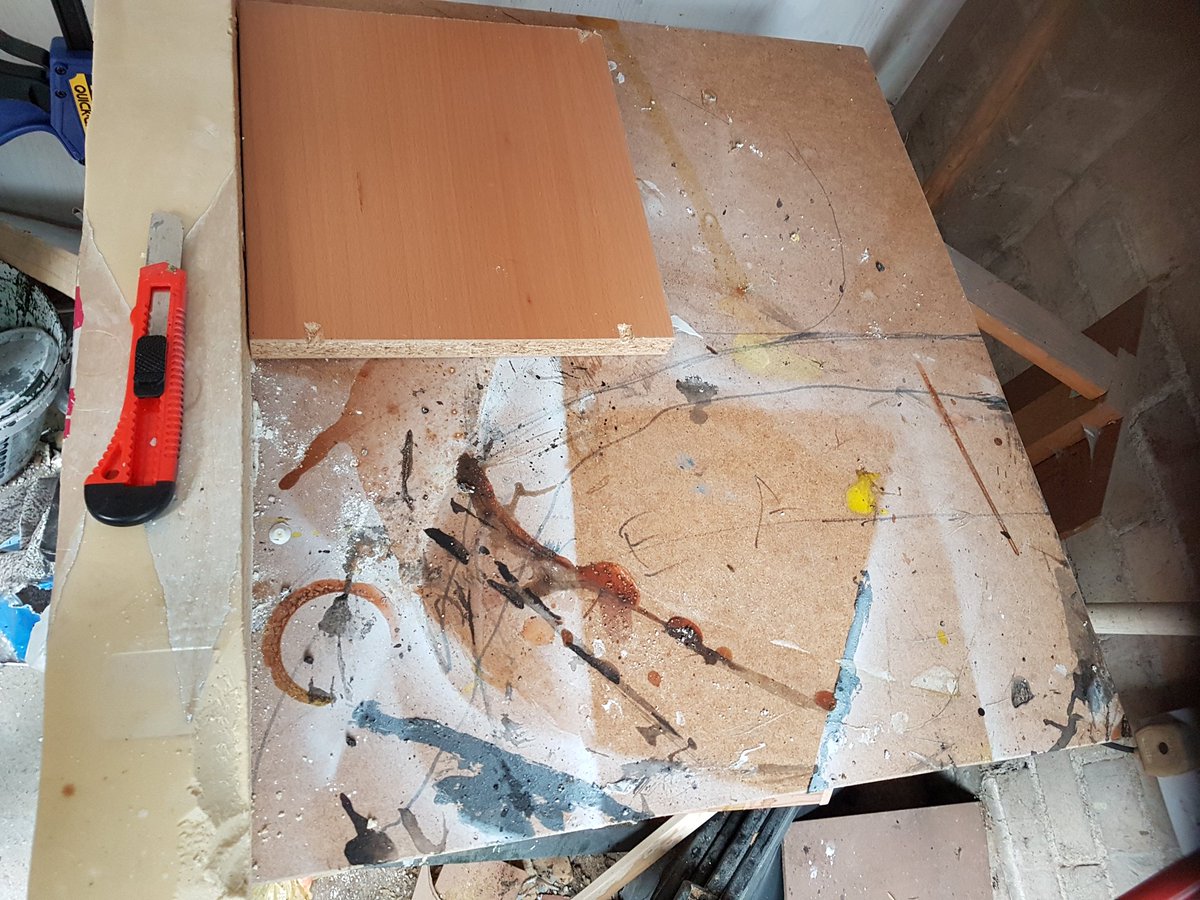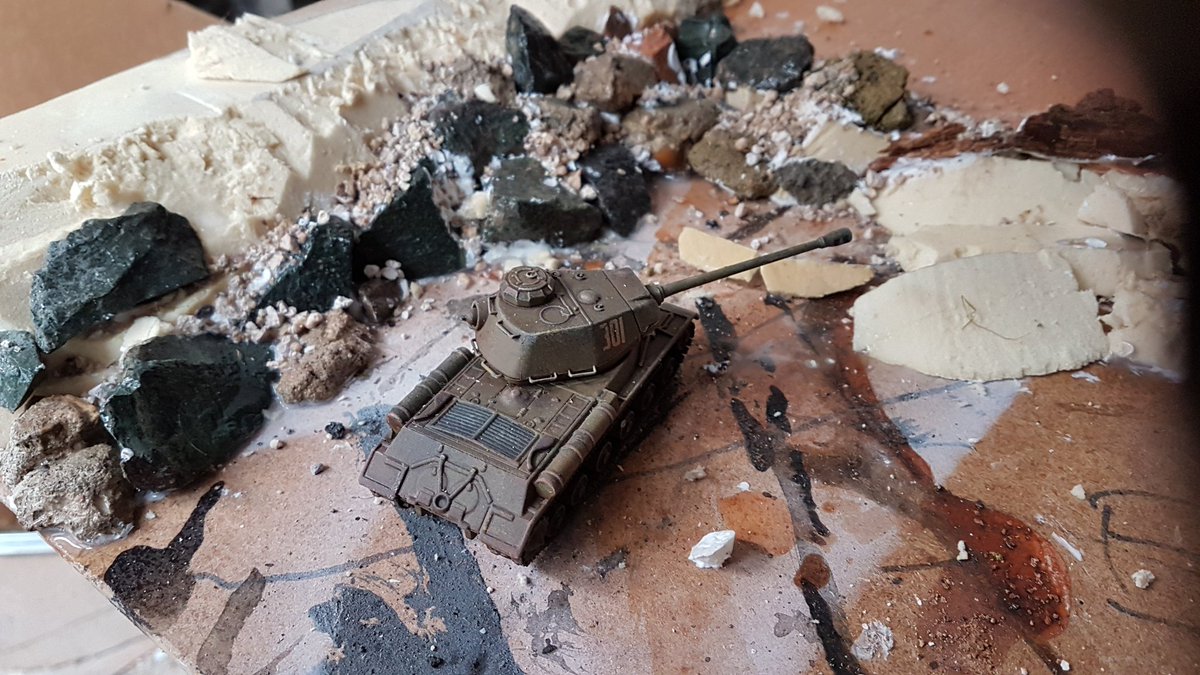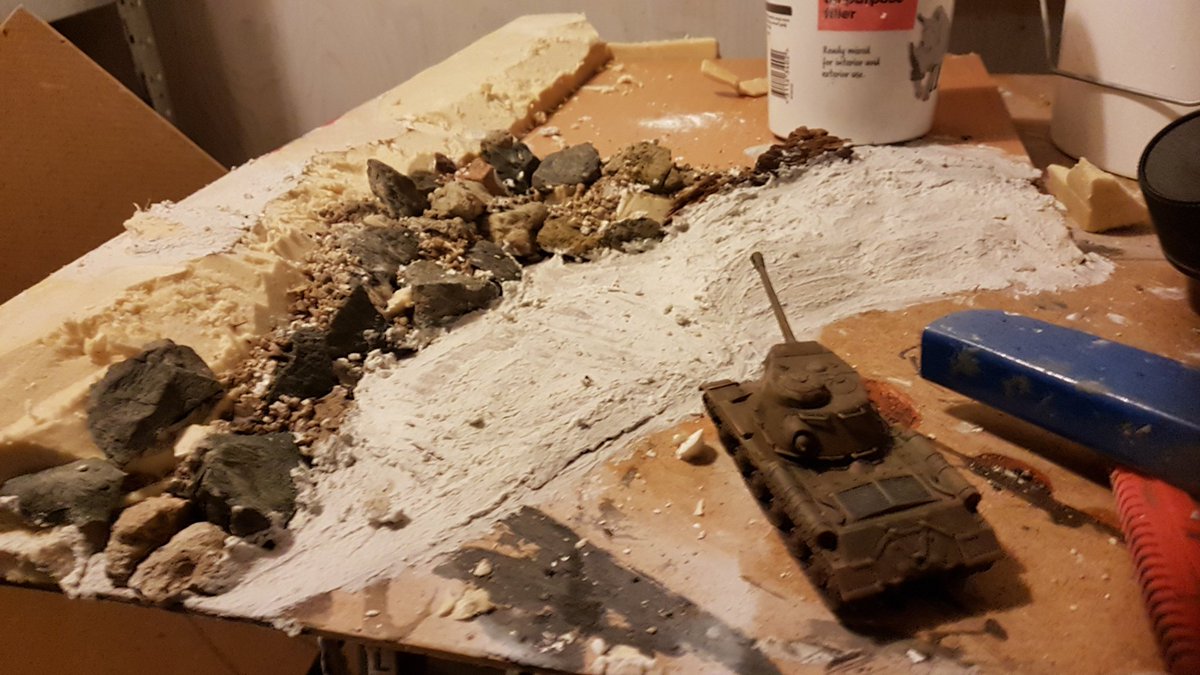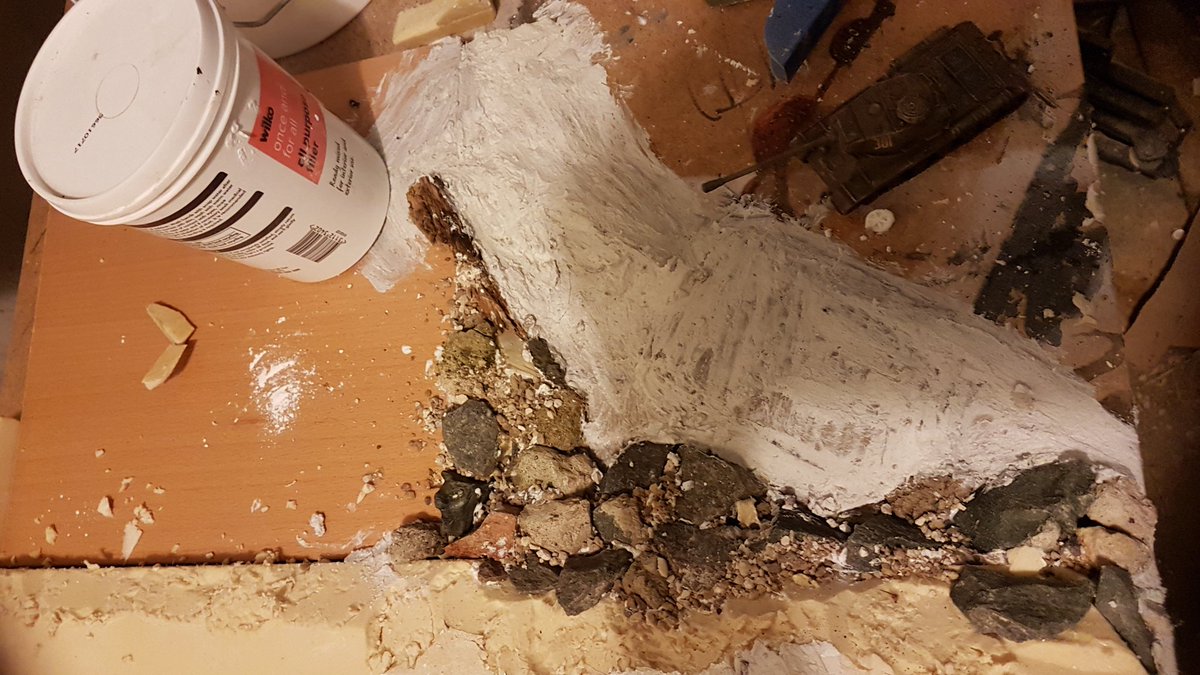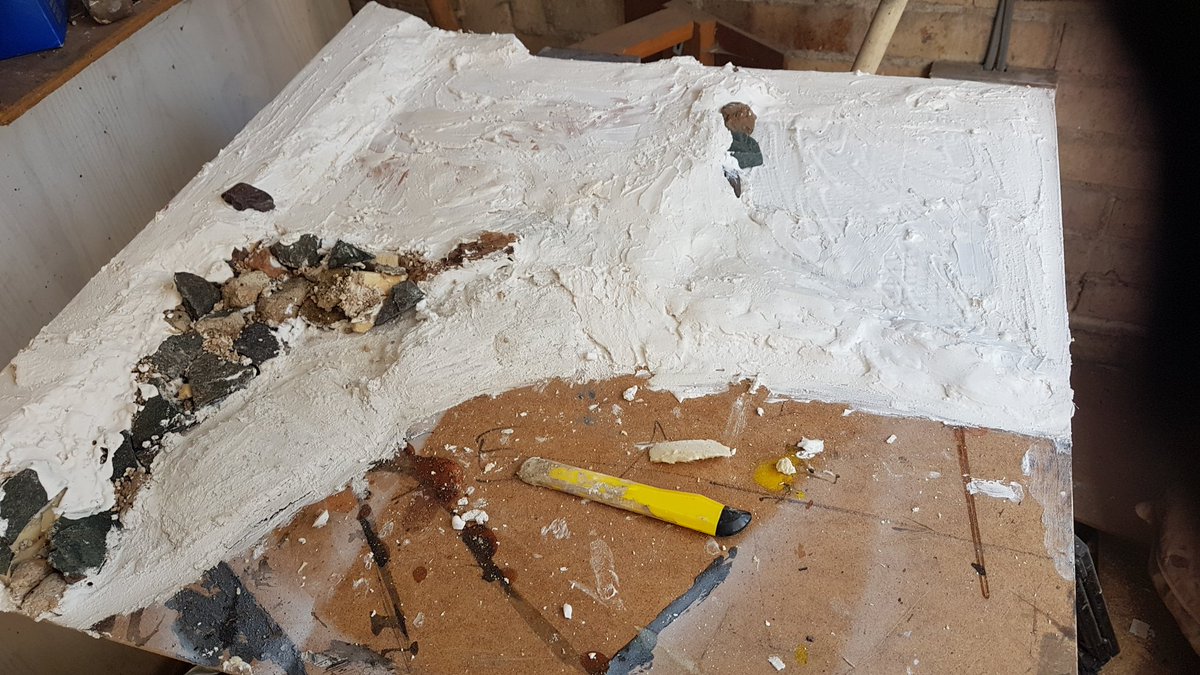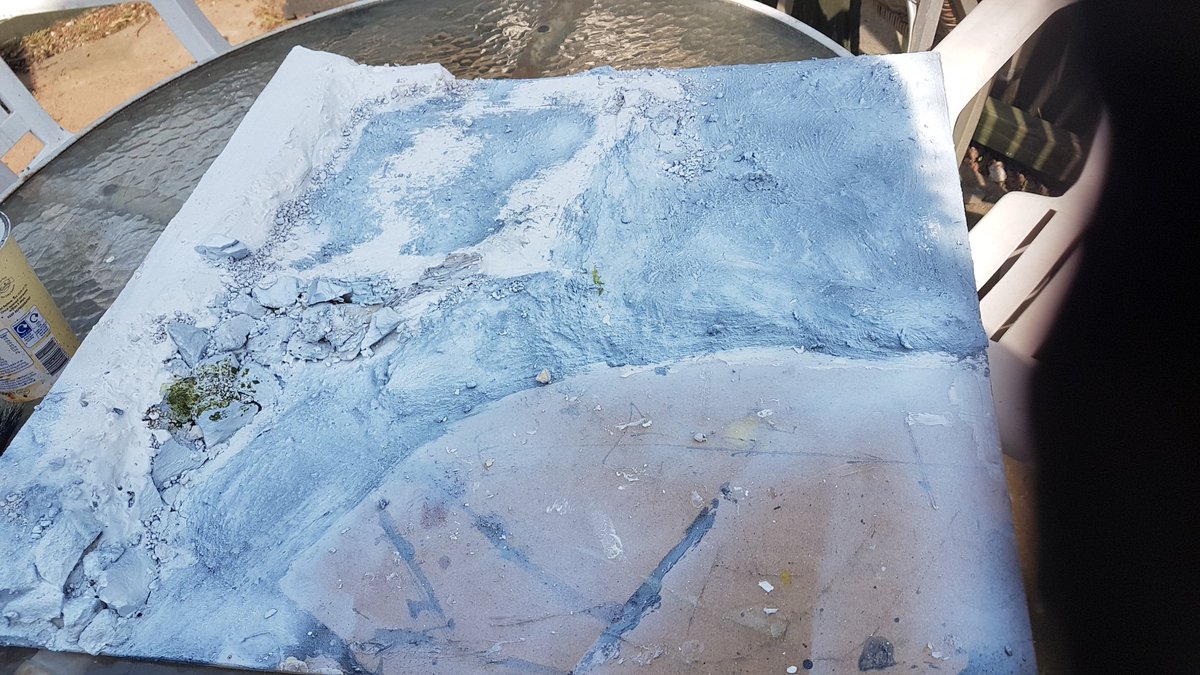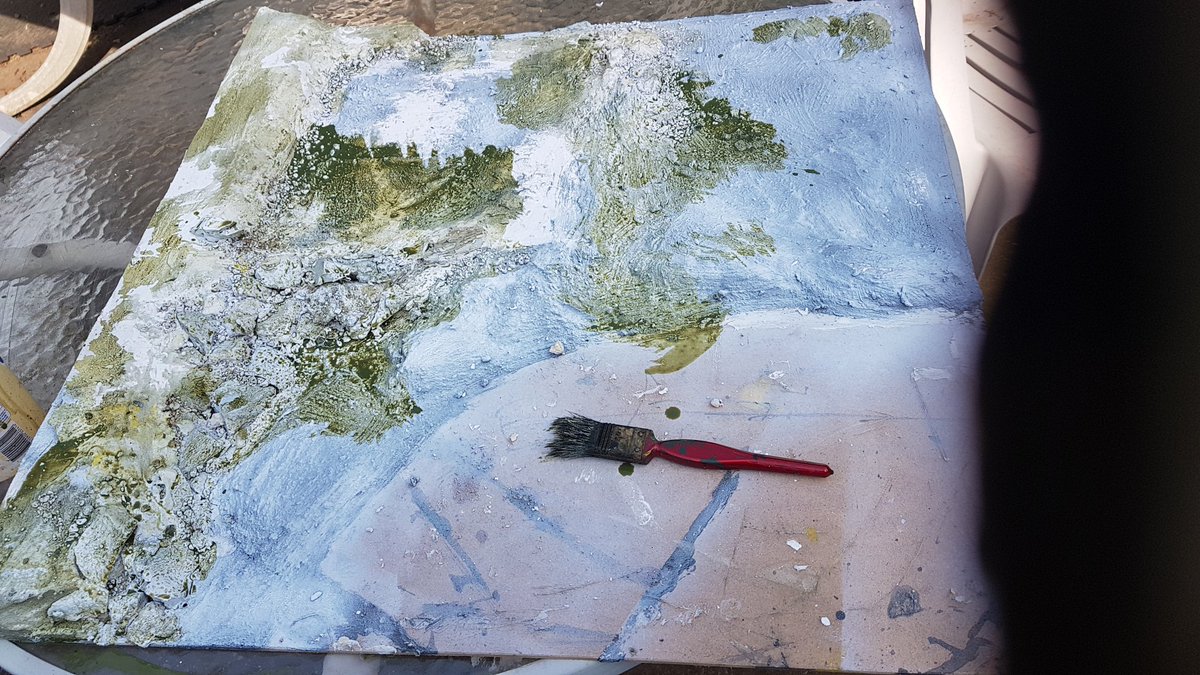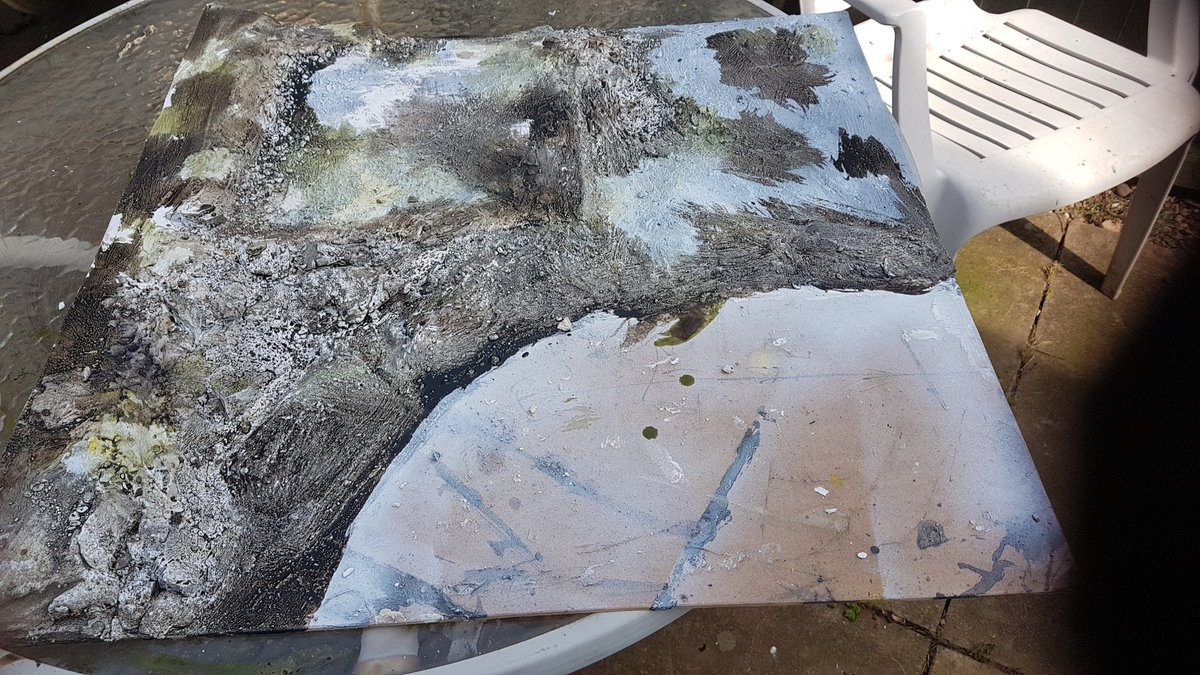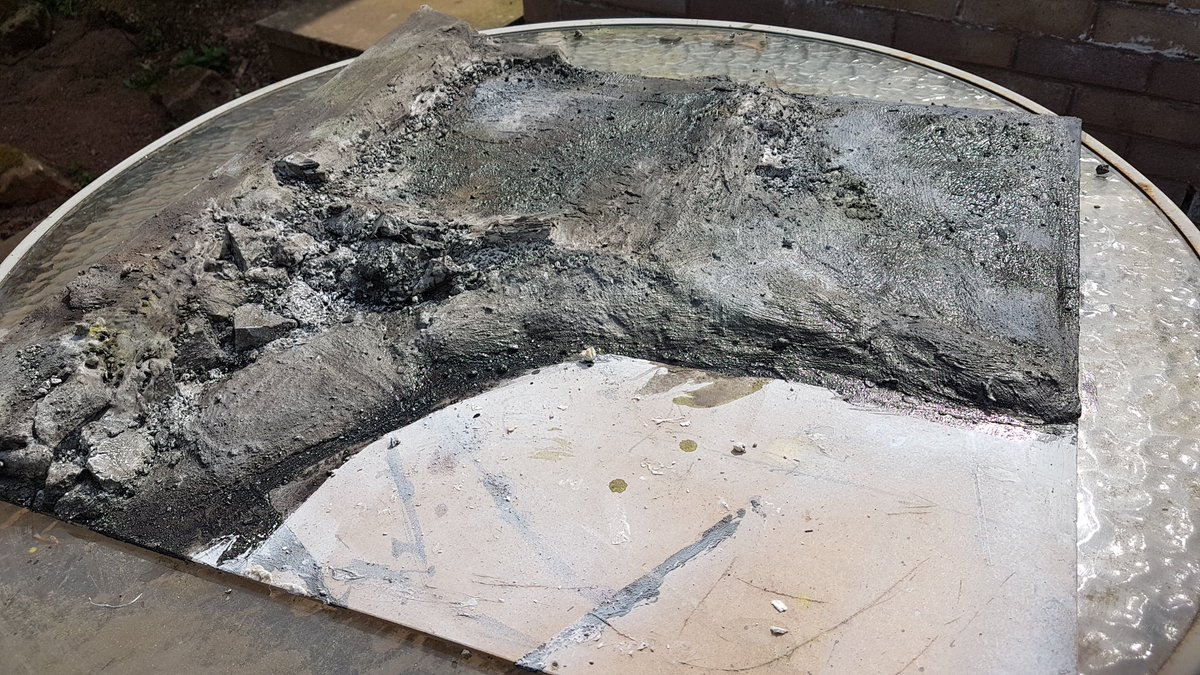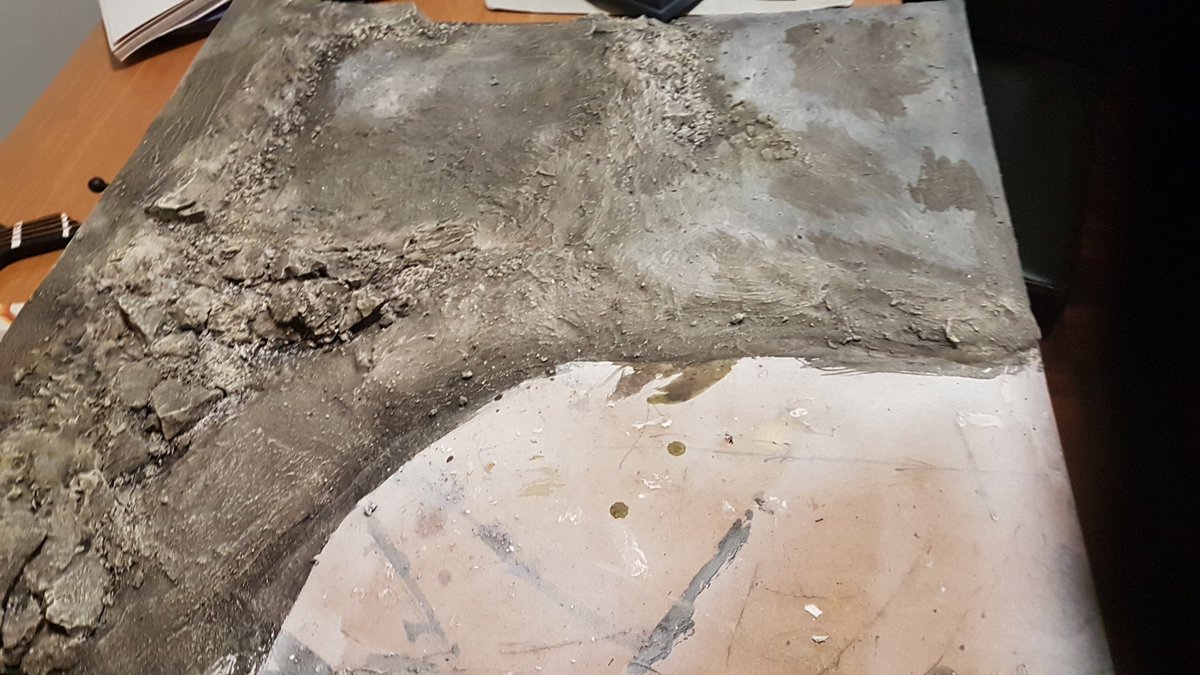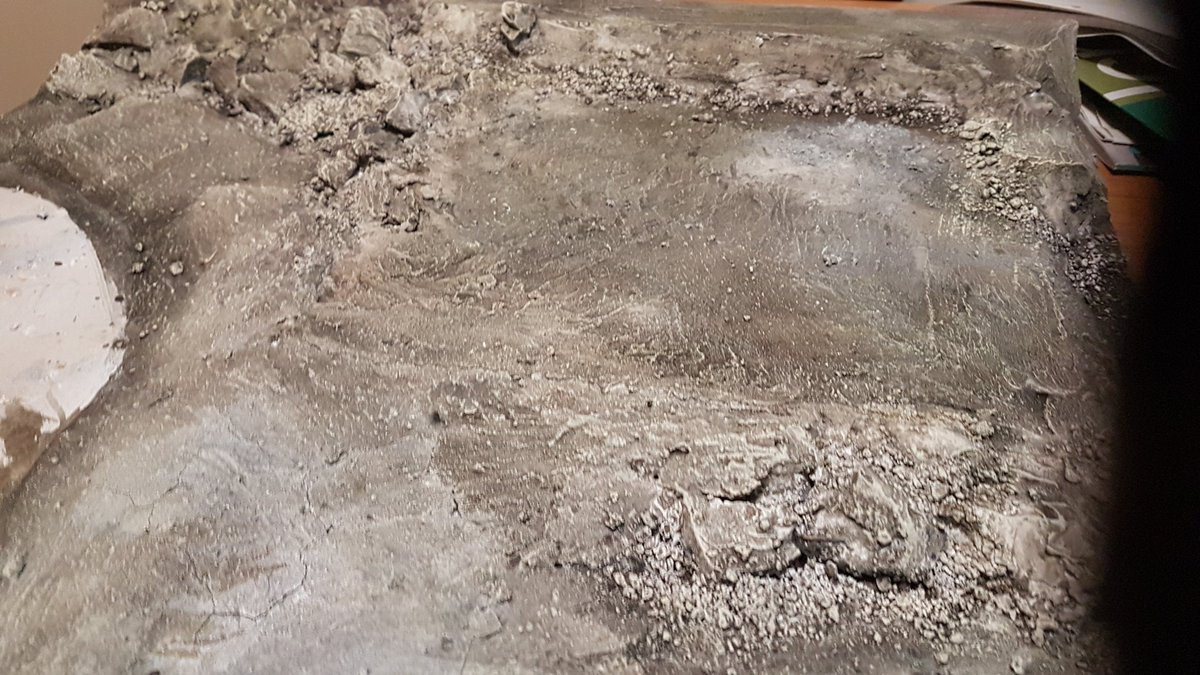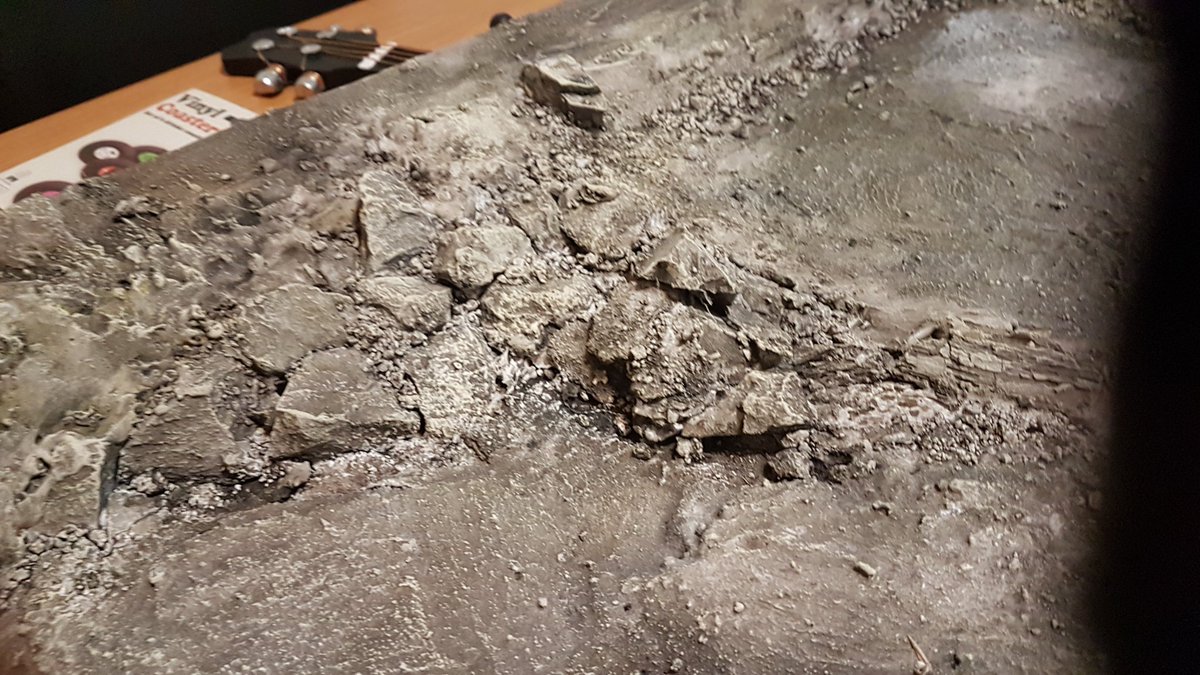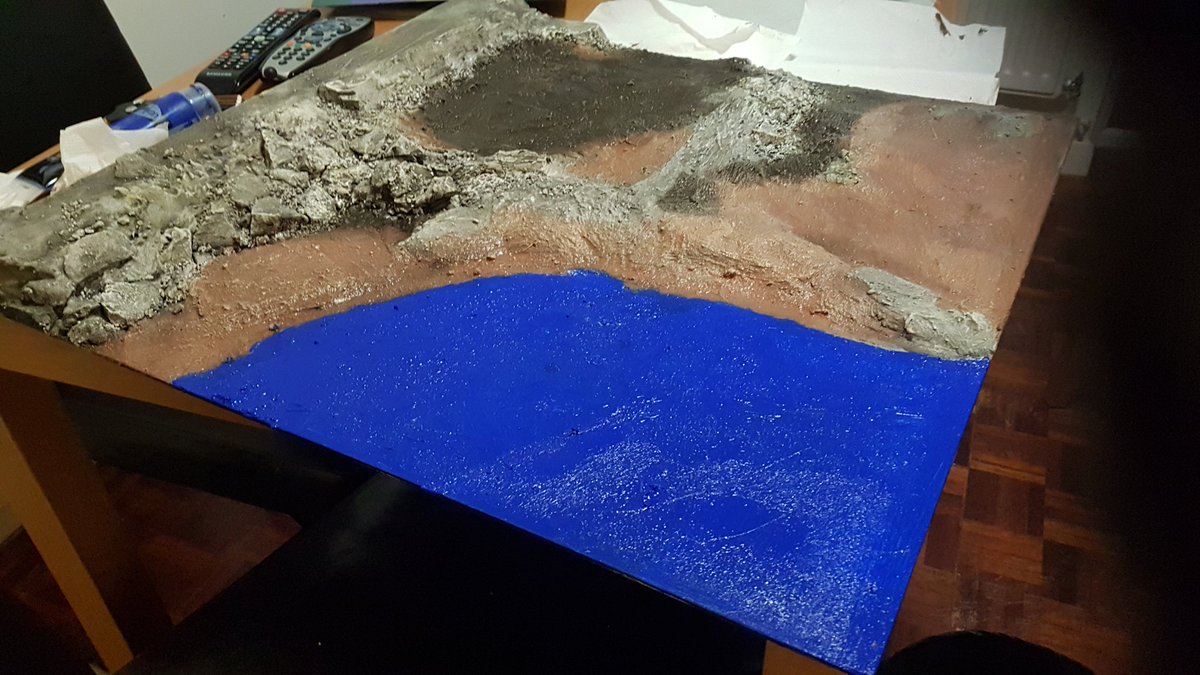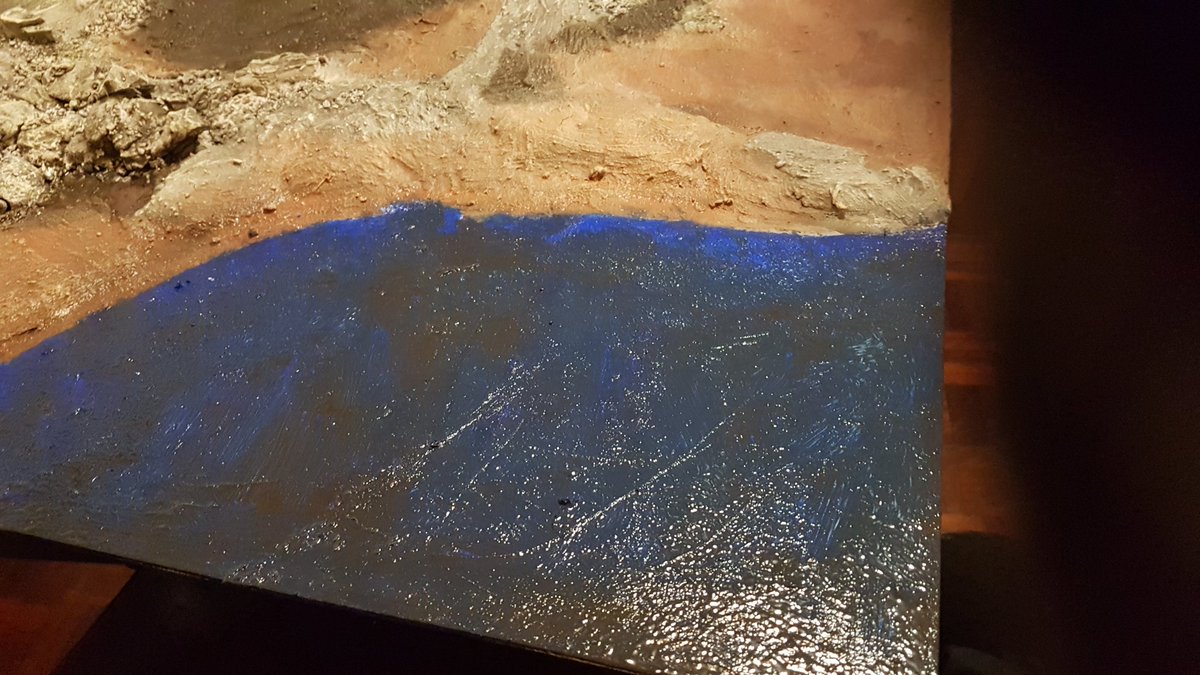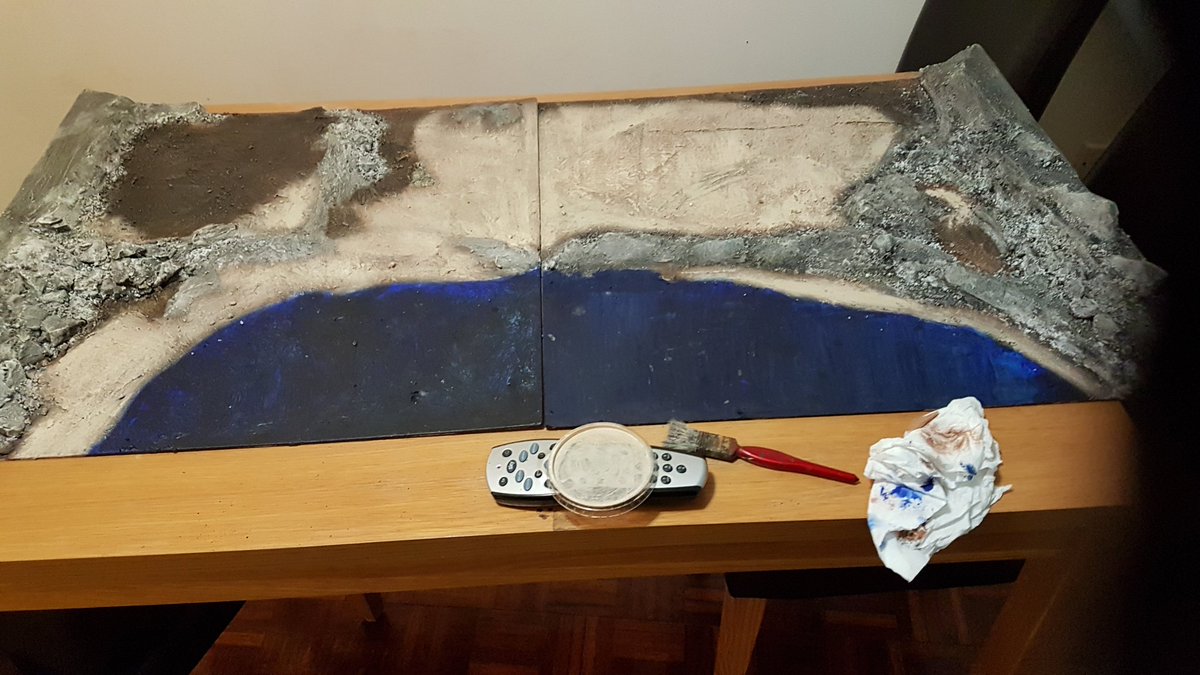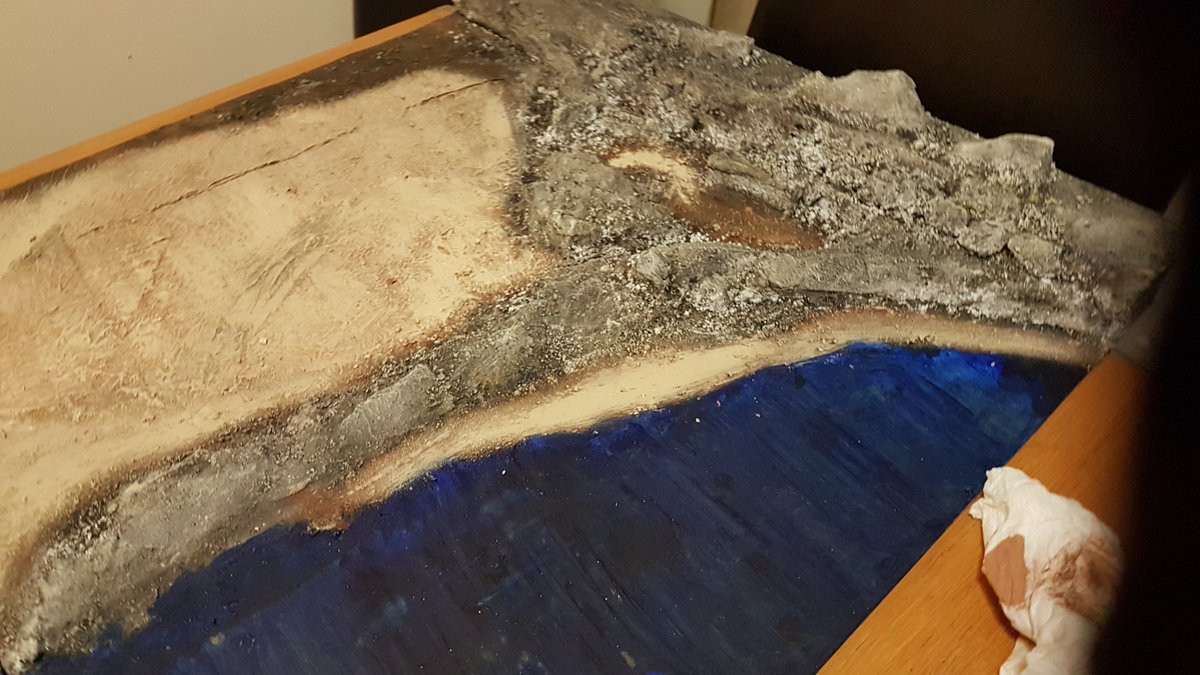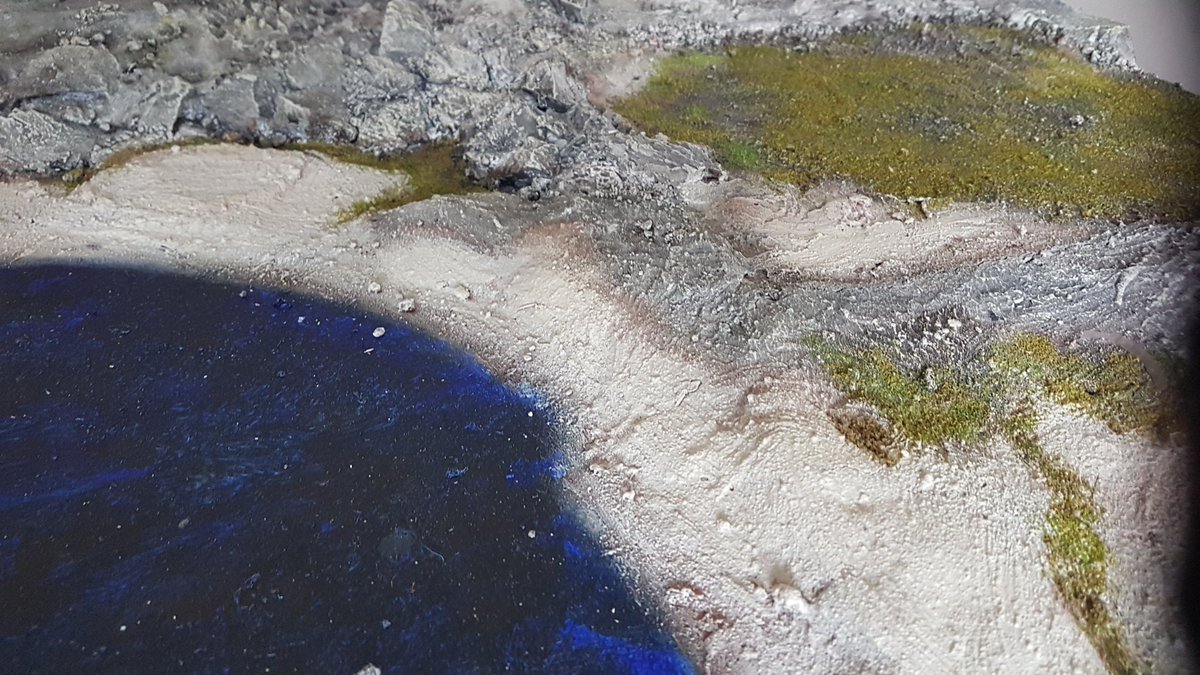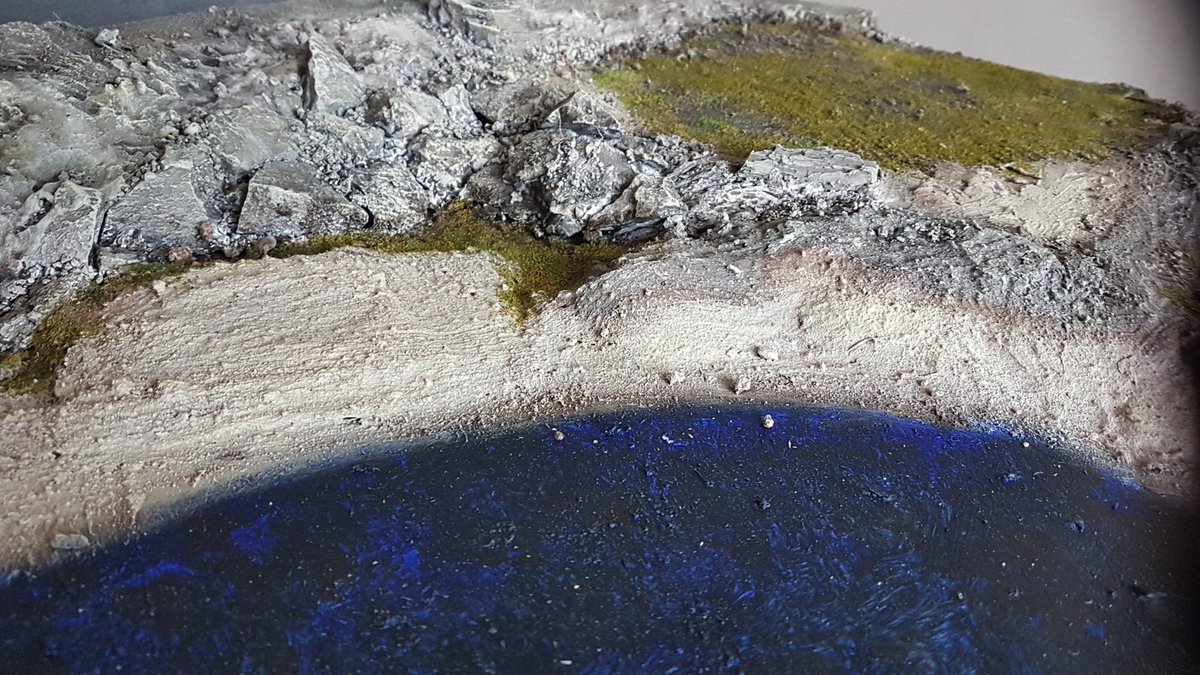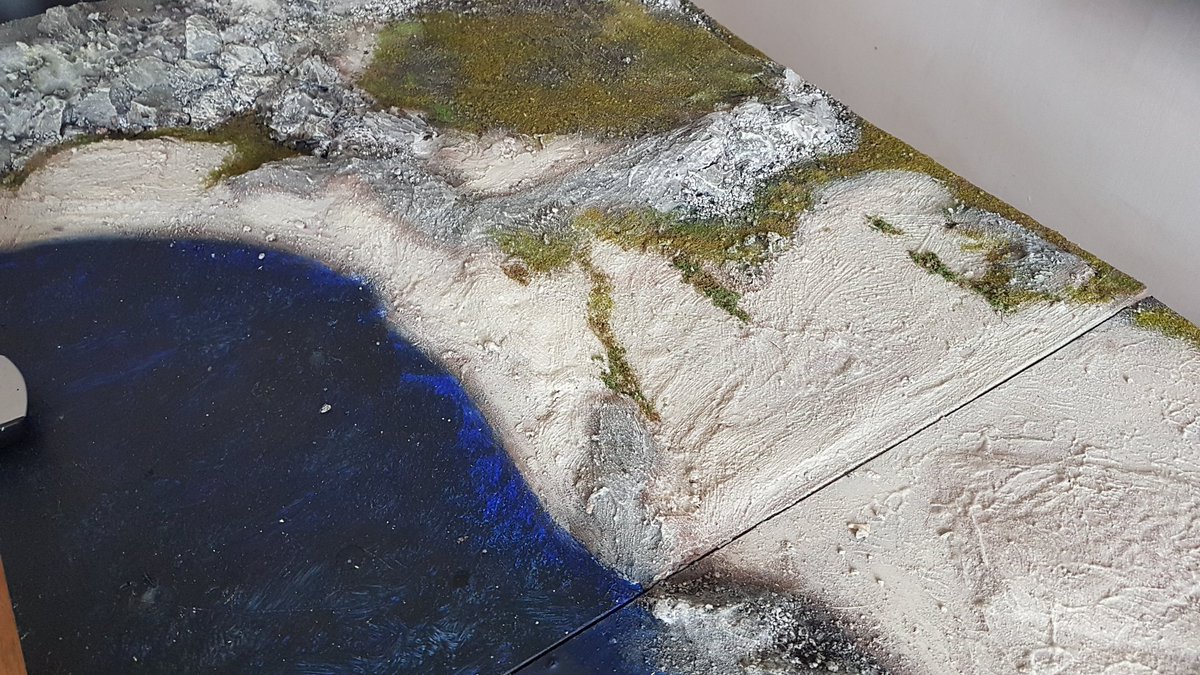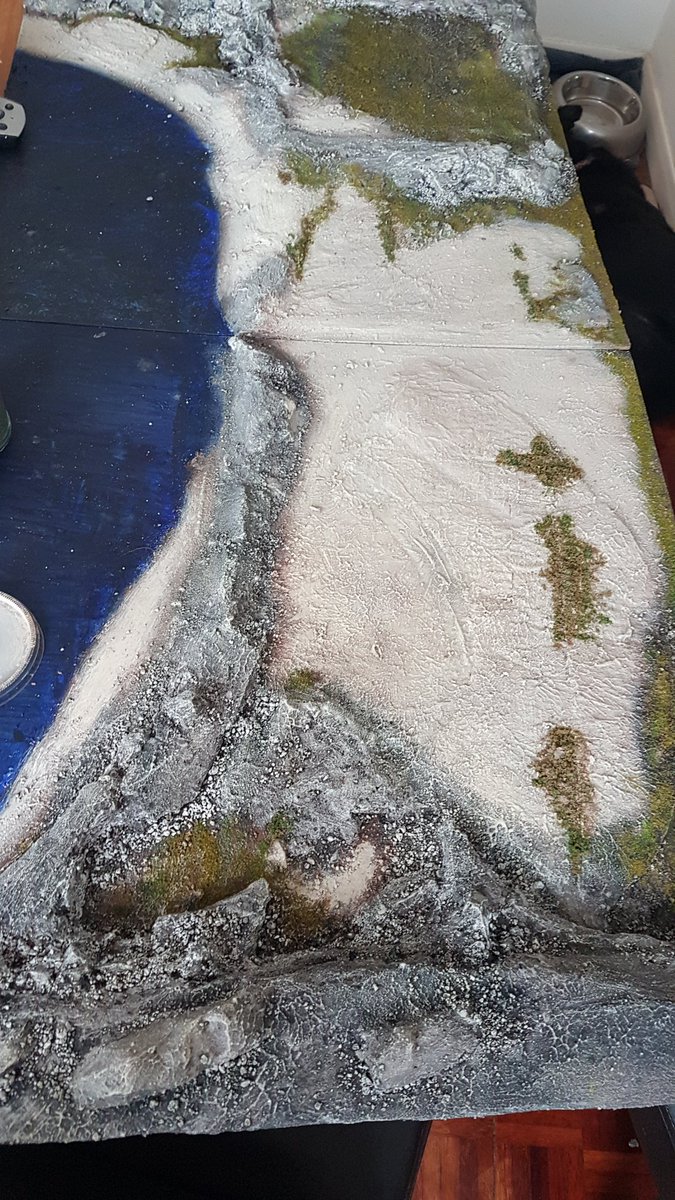 Water effects added courtesy of pound shop epoxy resin thinned with acetone nail polish remover, mixed in a few drops of green and brown ink as well, and then applied with a lolly stick. We nicked this idea from Lukes APS – all hail the Squire Of The North!
Final touches were a good healthy dousing in watered down PVA sealant, followed by a coat of matt varnish. Warping was counteracted by applying PVA on the underside of the board, and – DONE!
We finish with the now obligatory Skinflint Games terrain naming ceremony – ladies and gentlemen, charge your glasses and raise a toast to (named after our main influence) Mel Bay!
So let's wrap this up with a few White Dwarf- style beauty shots: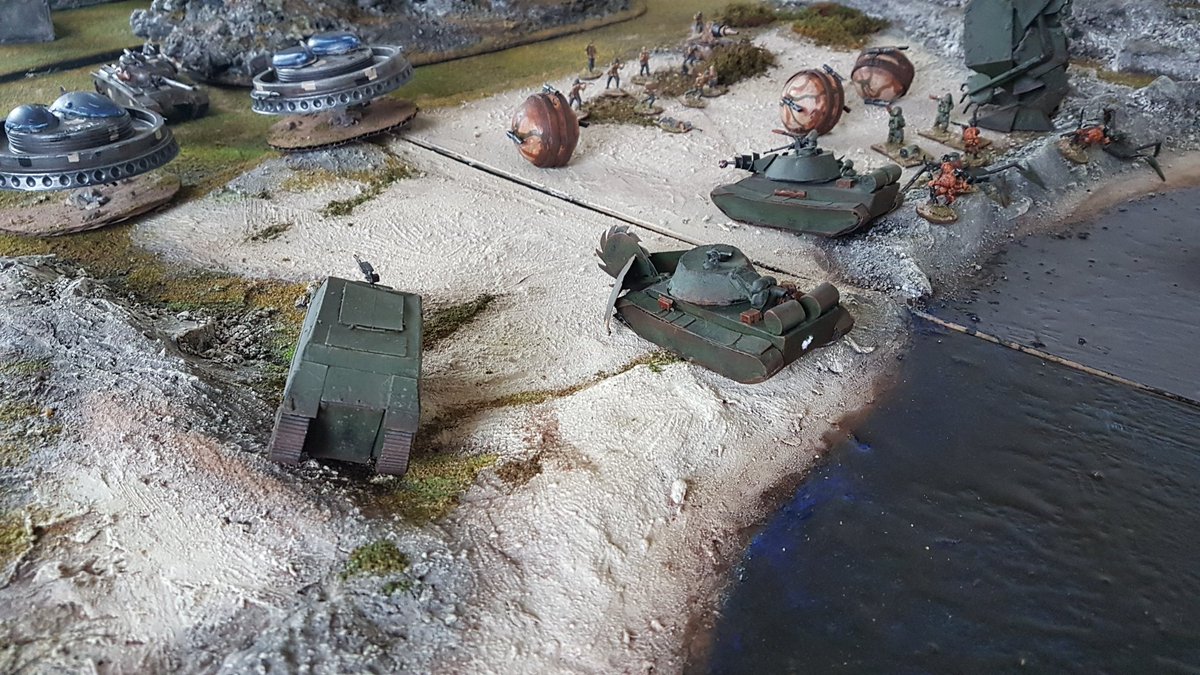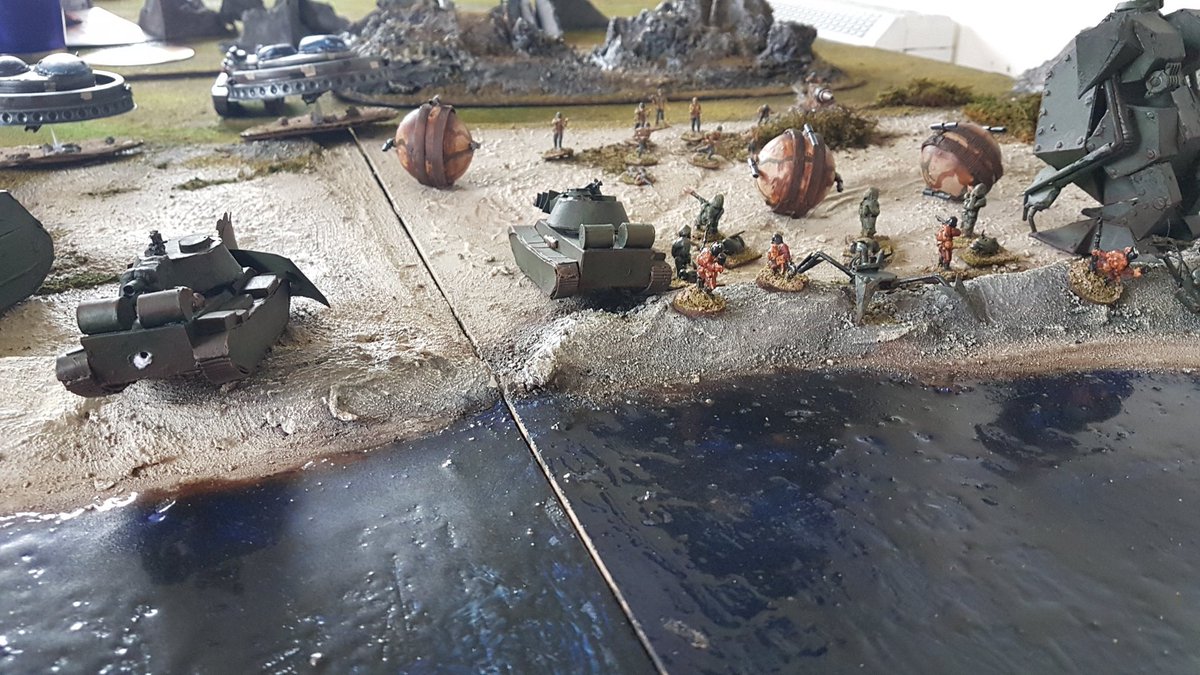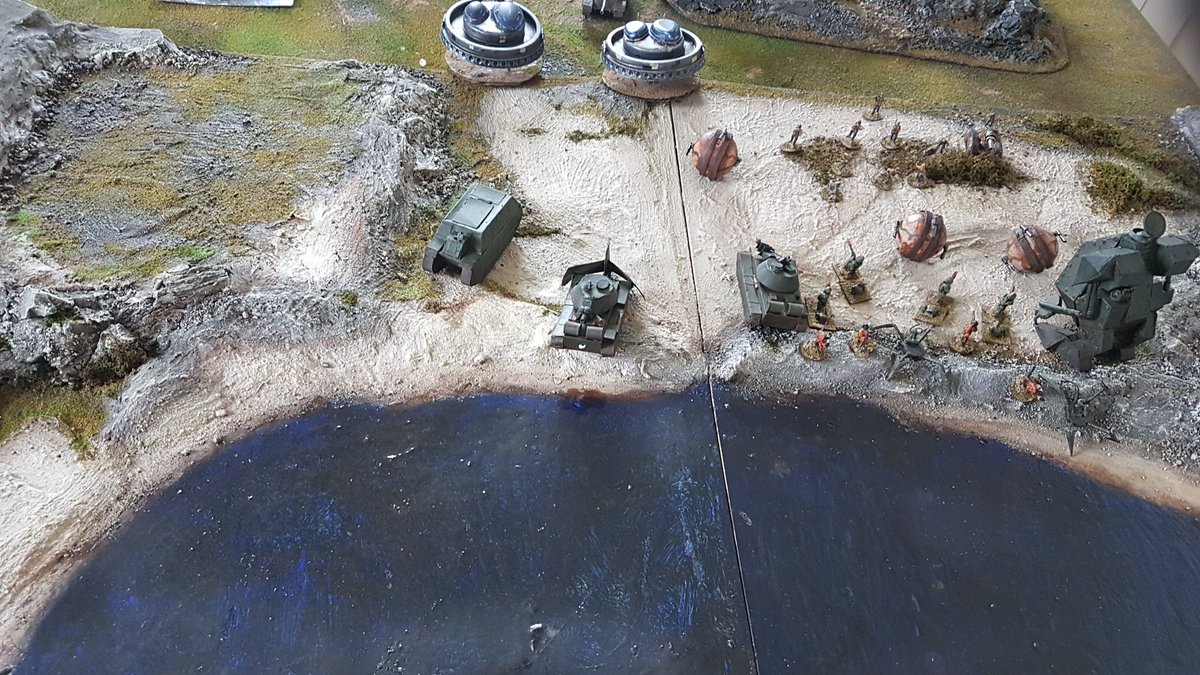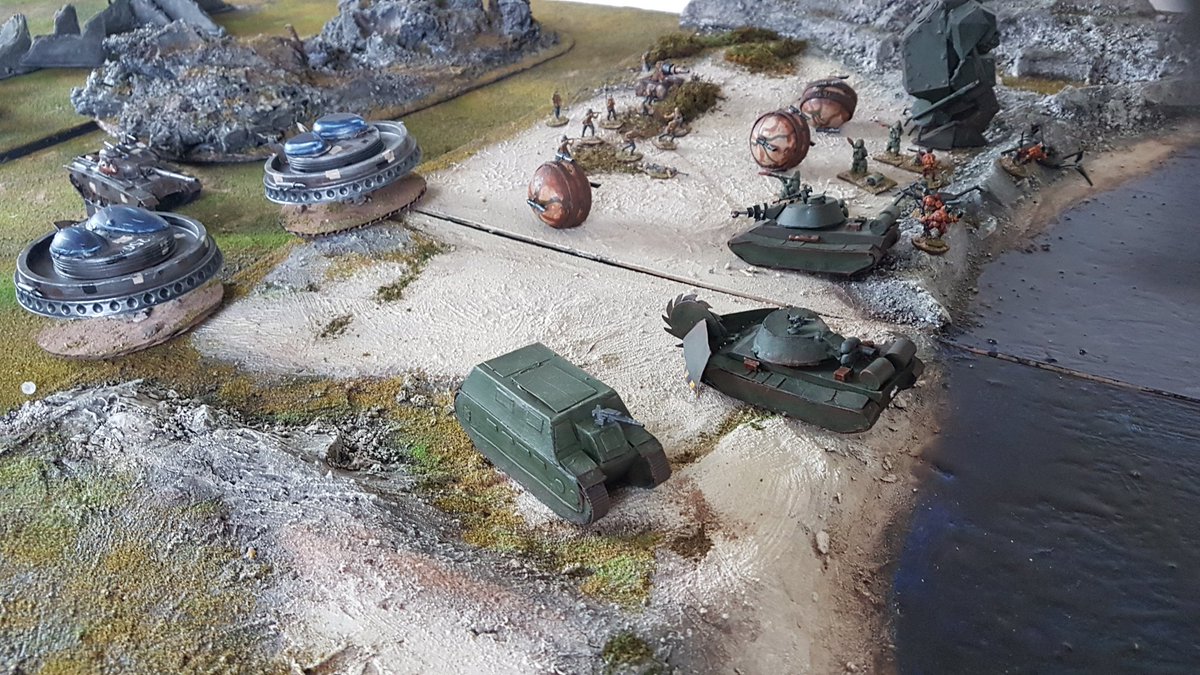 So if you've made it this far, thanks for sticking with us and I hope you can forgive us for being a bit quiet on the blog front this month! Steal every idea here – we did – stay thrifty and we'll see you again soon….