Hmm…. I think I may have been in lockdown too long…
Anyway, followers of this blog can't fail to have noticed Dan's experiments with granny grating, and I think I'm probably the biggest fan of all – I'd already picked up a sheet of the stuff to see what I could use it for, and it wound up helping to detail our DIY Space Fleet ships and my WW2 Sci Fi trooper (must make him some friends…) and it was only a matter of time before I succumbed to the temptation to copy Dan's idea (well, not Dan's, this guys' – but you get the drift).

We've floated the idea of an "Epic Scale" take on the Apocalypse: Earth system for a while, and I figured let's just make some figures to test it…. what theme shall I base them around…
I should add, there is no real logic to this, it's not like we're planning to buy the franchise off Fantasy Flight Games – I just like Star Wars (yes, even the new ones… and even Phantom Menace!), and I like Epic. So these little fellas will serve as test beds for Apocalypse: Earth Armageddon rules and look ADORABLE while doing so! Further inspiration was gained by finding one of my old favourite RTS PC games on Steam for the princely some of £2.99 back in February:
I decided to set up two identical forces – Imperial and Rebel, each with a company of infantry (3 platoons of 6 stands each, with two command stands), a hero and two scout bikes. I also stumbled across this old relic from the 90s: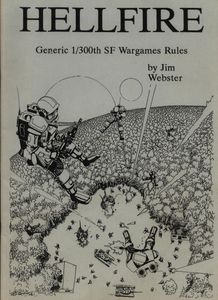 I got this waaaaaaaaaaaaaaaaaaay back when as a kid and never really understood the rules, but a cursory flick through it shows some interesting concepts involving reactions and fatigue that should be fun to play through.
So, what did I make? Come and see!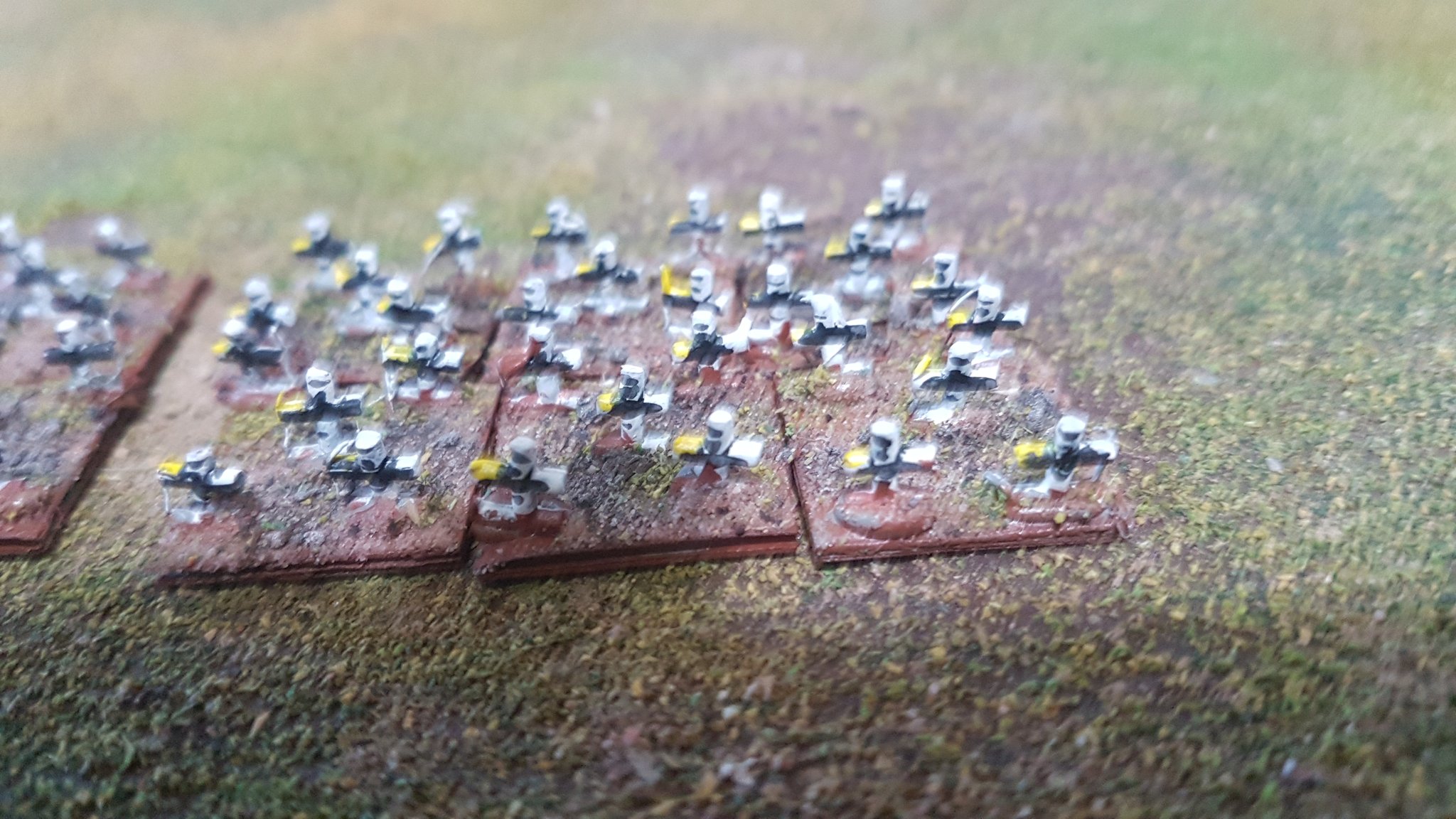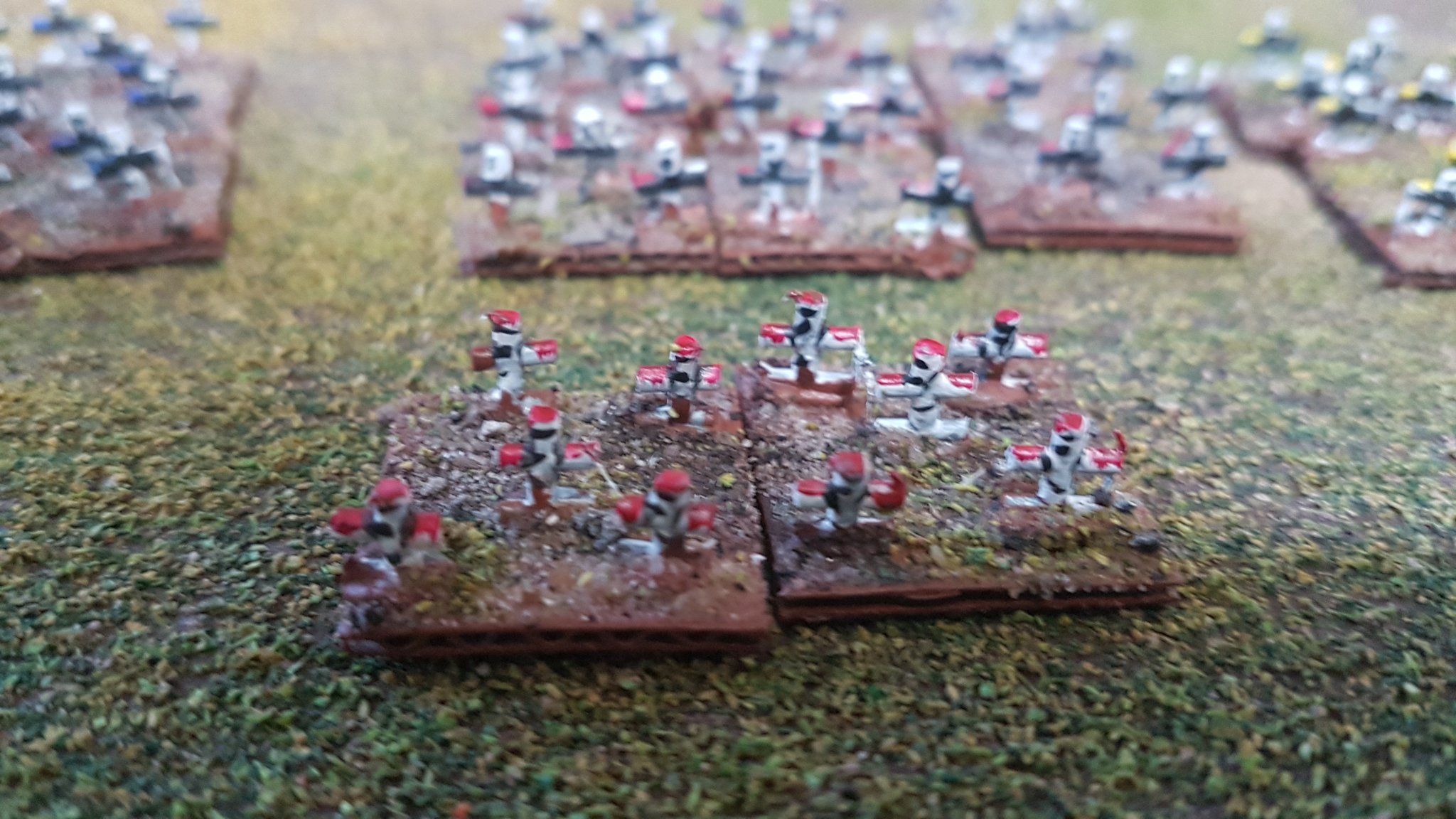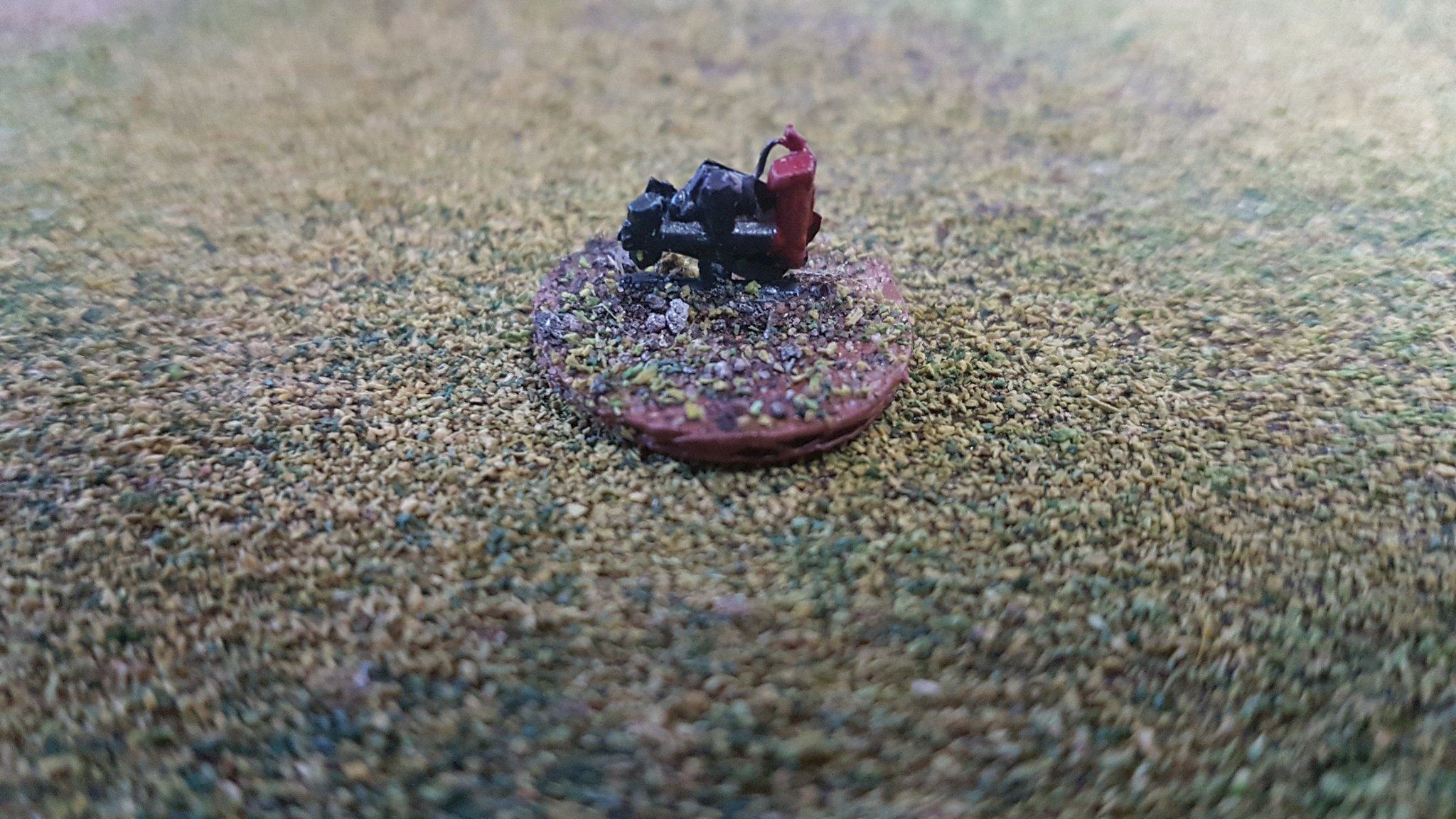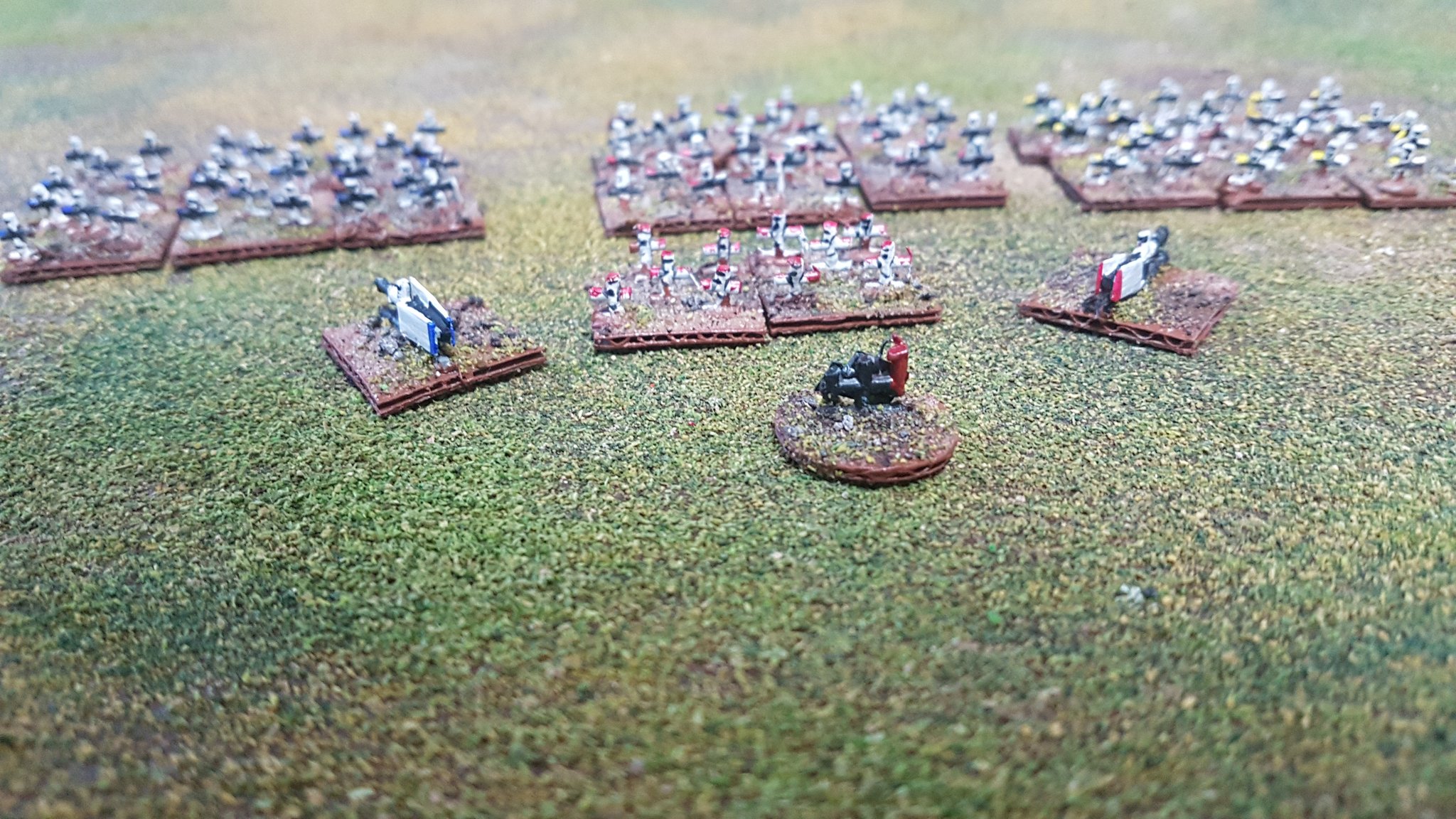 I love these little guys – yes, up close and personal they don't look much, but from two feet away the illusion is complete and I absolutely love the sense of having effectively got something for nothing.
I've just finished doing the Rebel force and they'll be featured soon, as soon as I can pull myself away from Teeny Darth Vader and Teeny Luke Skywalker re-enacting all those classic scenes from the films.. and of course it's not too long before we can think about actual in-person, face-to-face gaming once again (fingers and toes crossed)… until then, stay safe, stay sane, stay thrifty!