It's the summertime and the weather is fine, and I've been out in the garden knocking back wine…
Time to step away from the Blood Angels for a bit – I've lost confidence in my eye for detail (nothing to do with ay criticism, by the way – all the comments I've had have been positive, in fact far more positive than I deserve), and I think I need to do a fair bit of freehand practice to get my skills up to snuff before having another go at my command figures. So it makes sense to go to a smaller scale, right?
Well… yeah, actually. See, the issue I had with the BAs was with the smooth surfaces and details like the campaign badges and banners (which also highlighted the downsides to painting with housepaints rather than model paints in some instances… X-D) . The details that are picked out for you on the sculpts – pipes, aquilas etc – I wasn't too bad with. And with my Orcs, there's plenty of those. This lets washes and drybrushing take care of the heavy lifting – plus any mistakes you can hide within a regiment of 30, right?
So here we are – a regiment of 30 Black Orcs (Orcs of Colour?):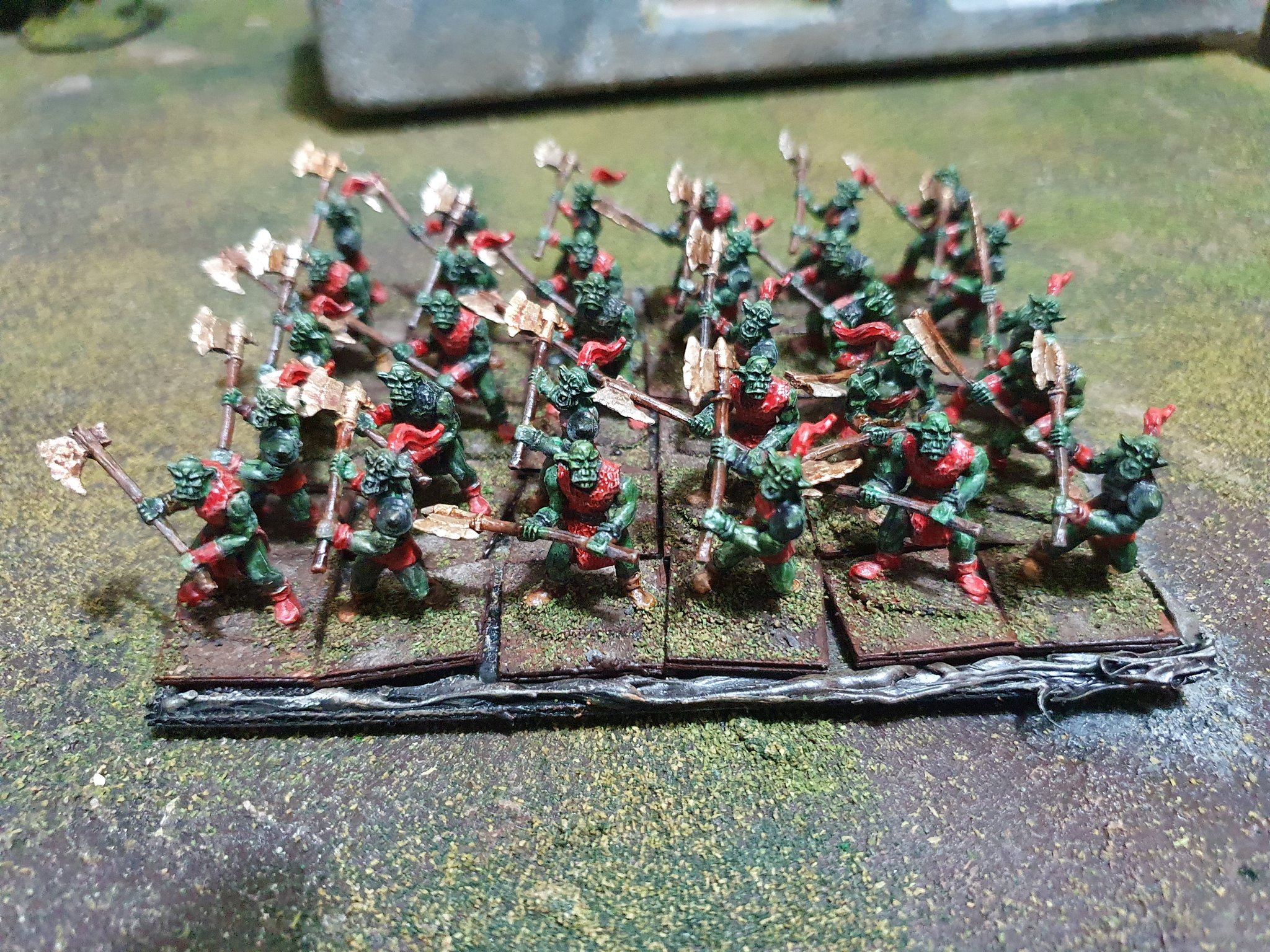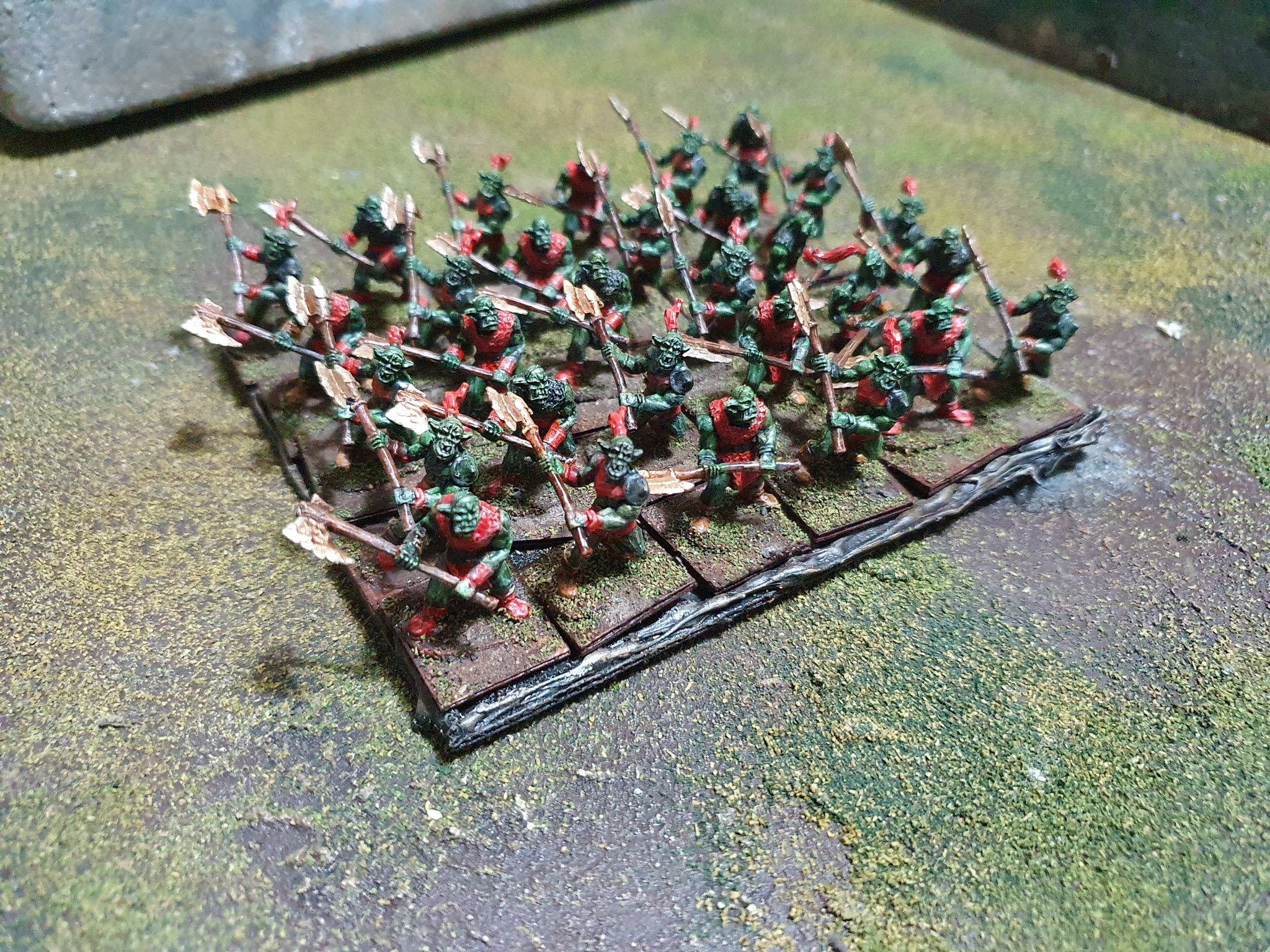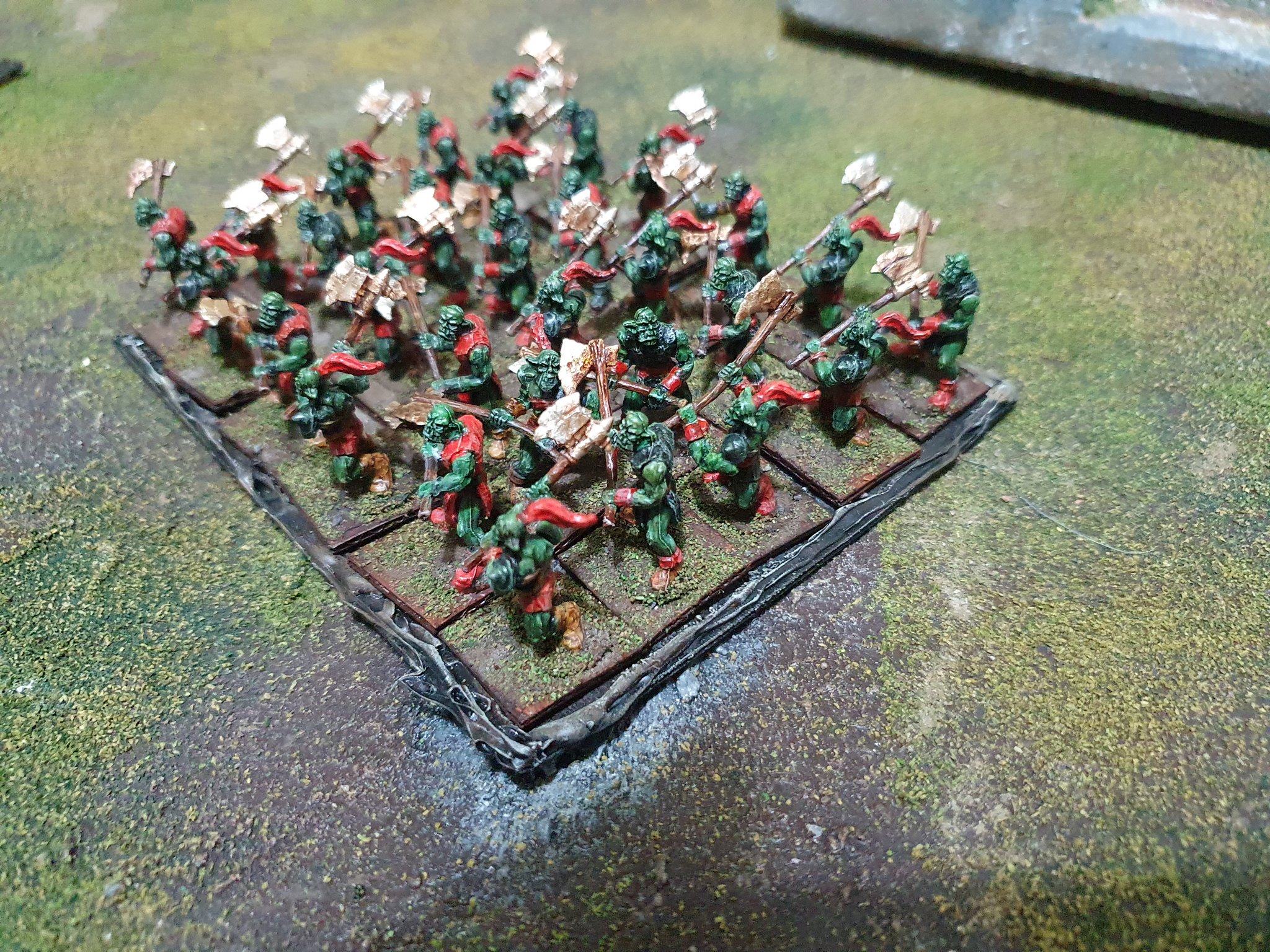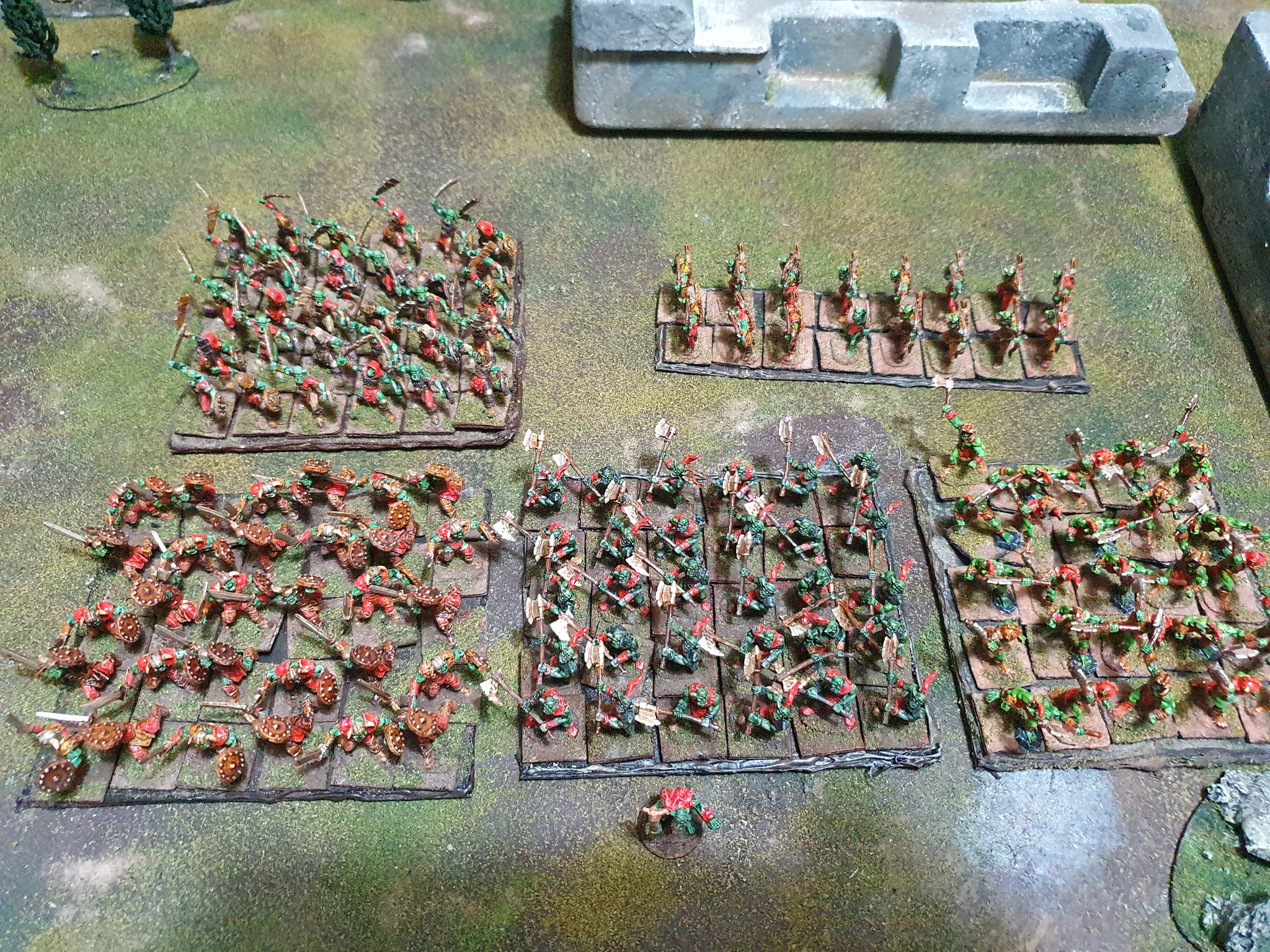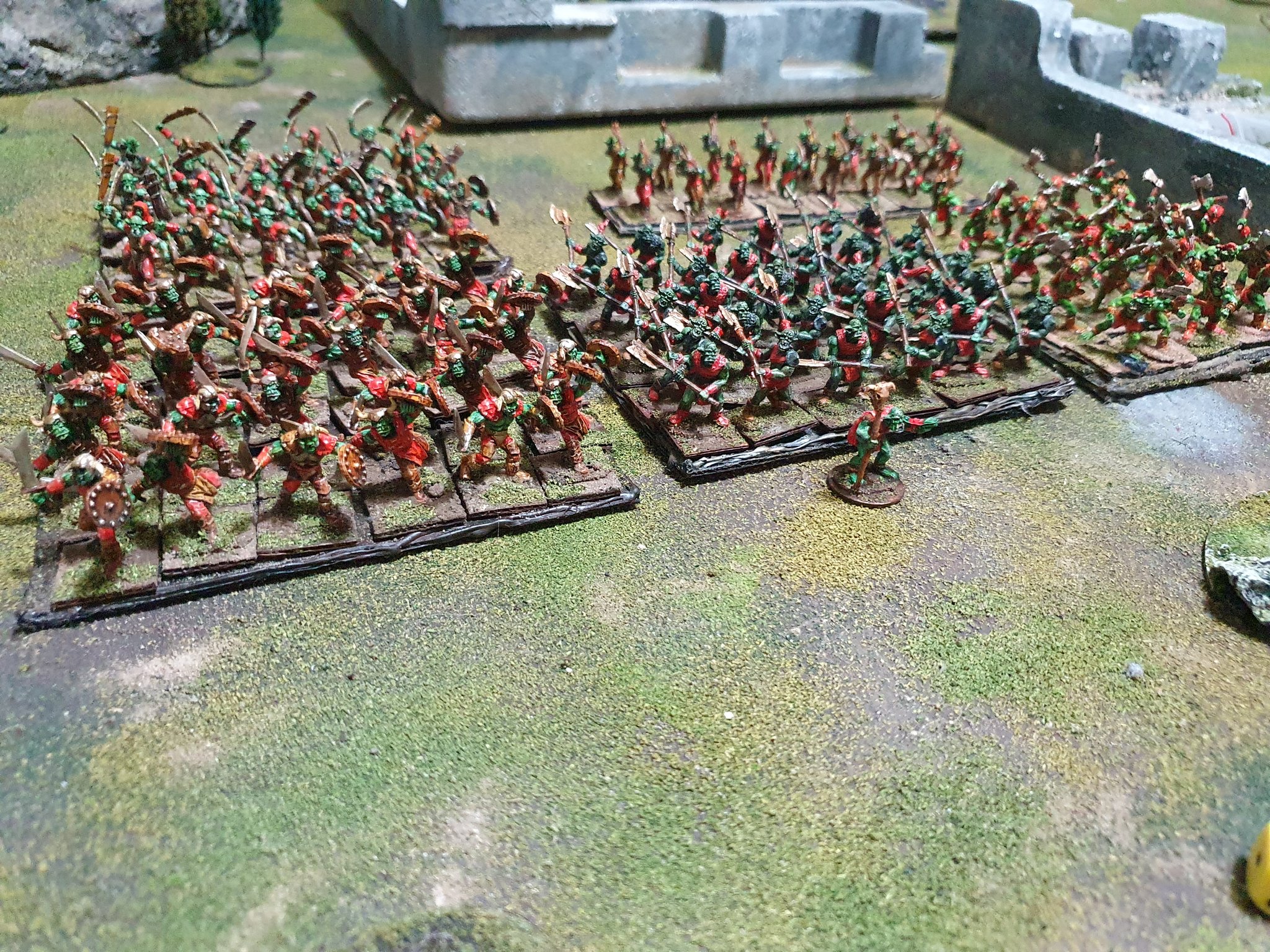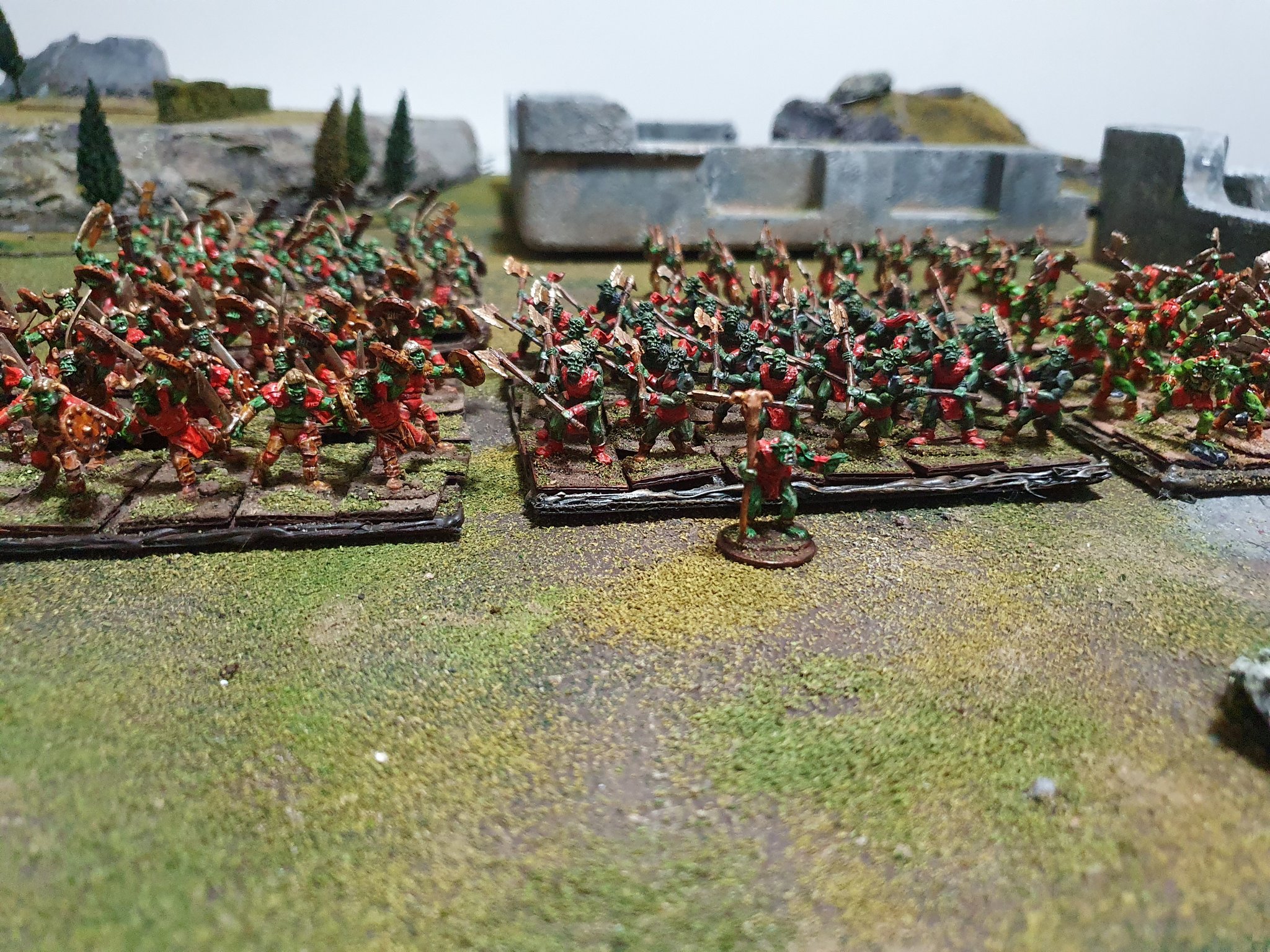 And then, to battle!
Having already kicked the arse of Ratticus McStilton and his Virum Nascii, da boyz fancied a taste of 'oomie flesh….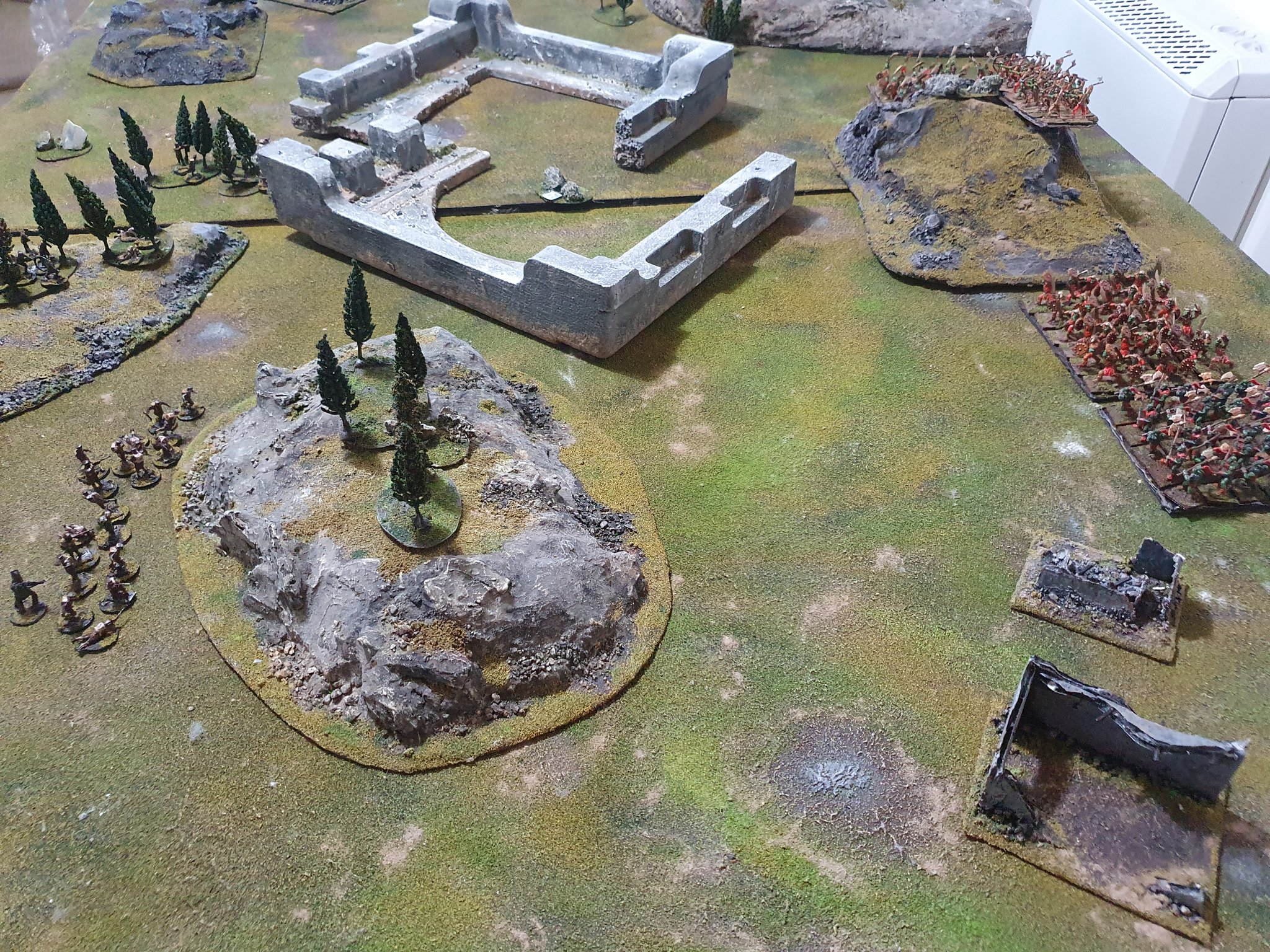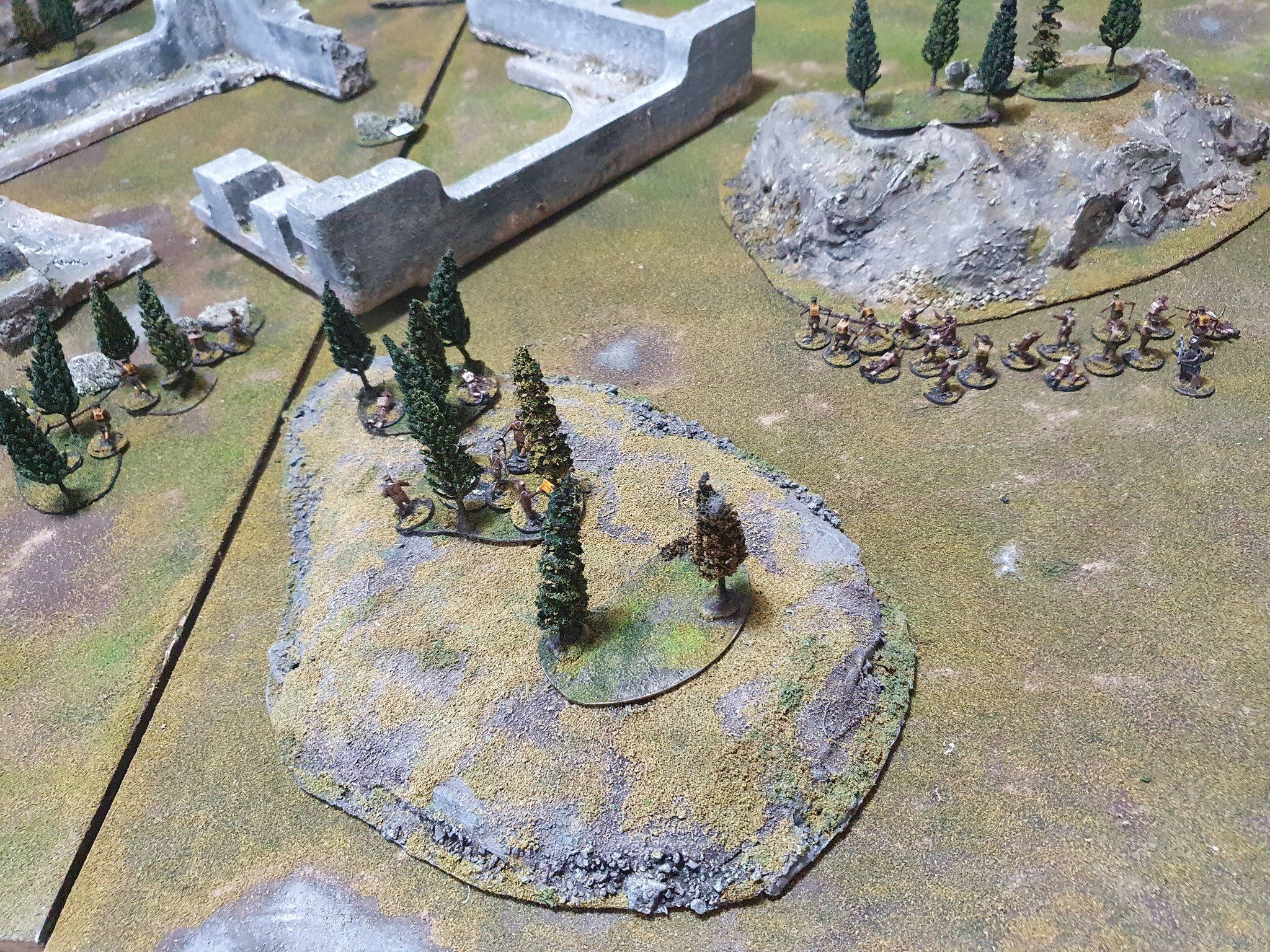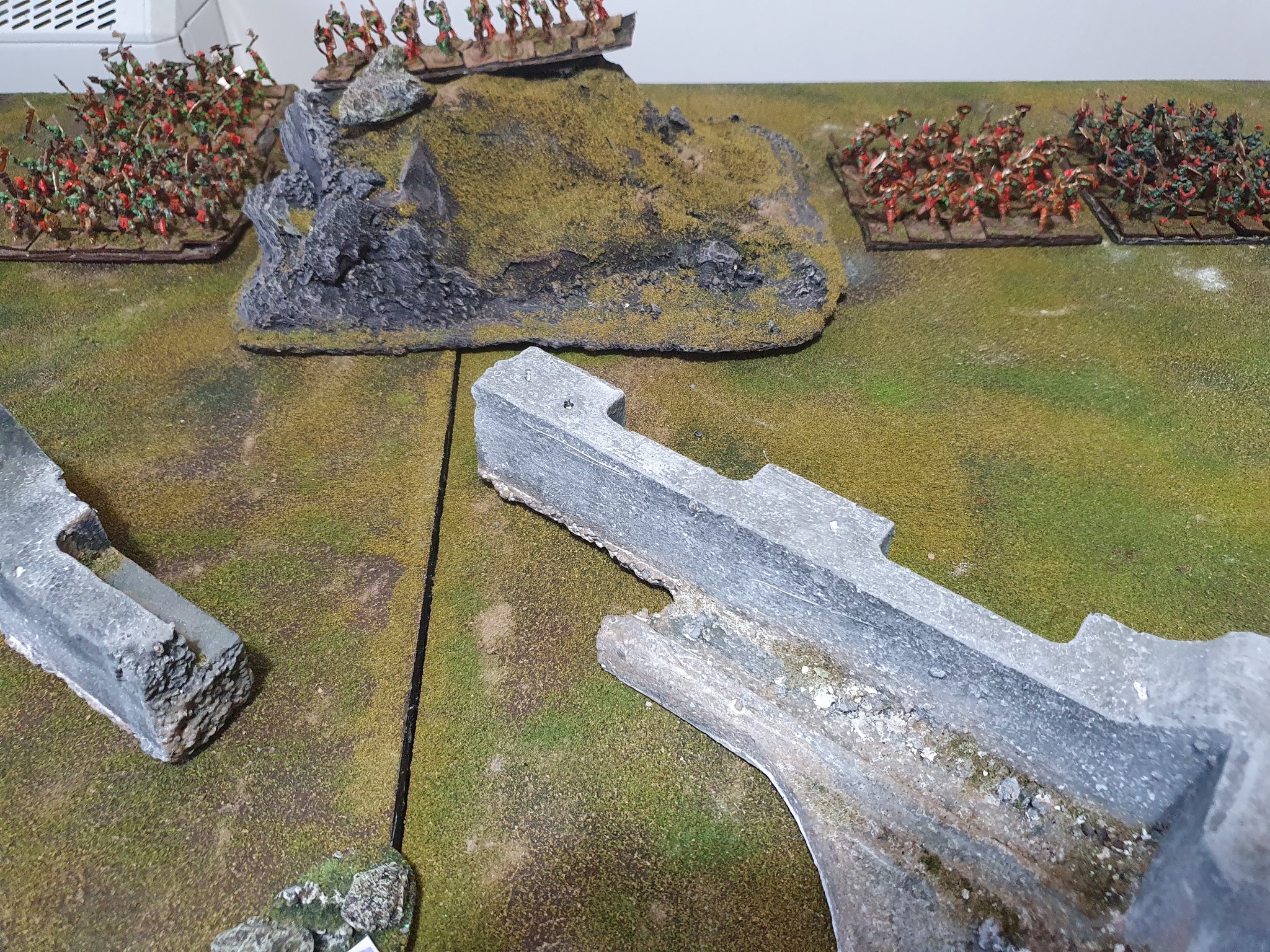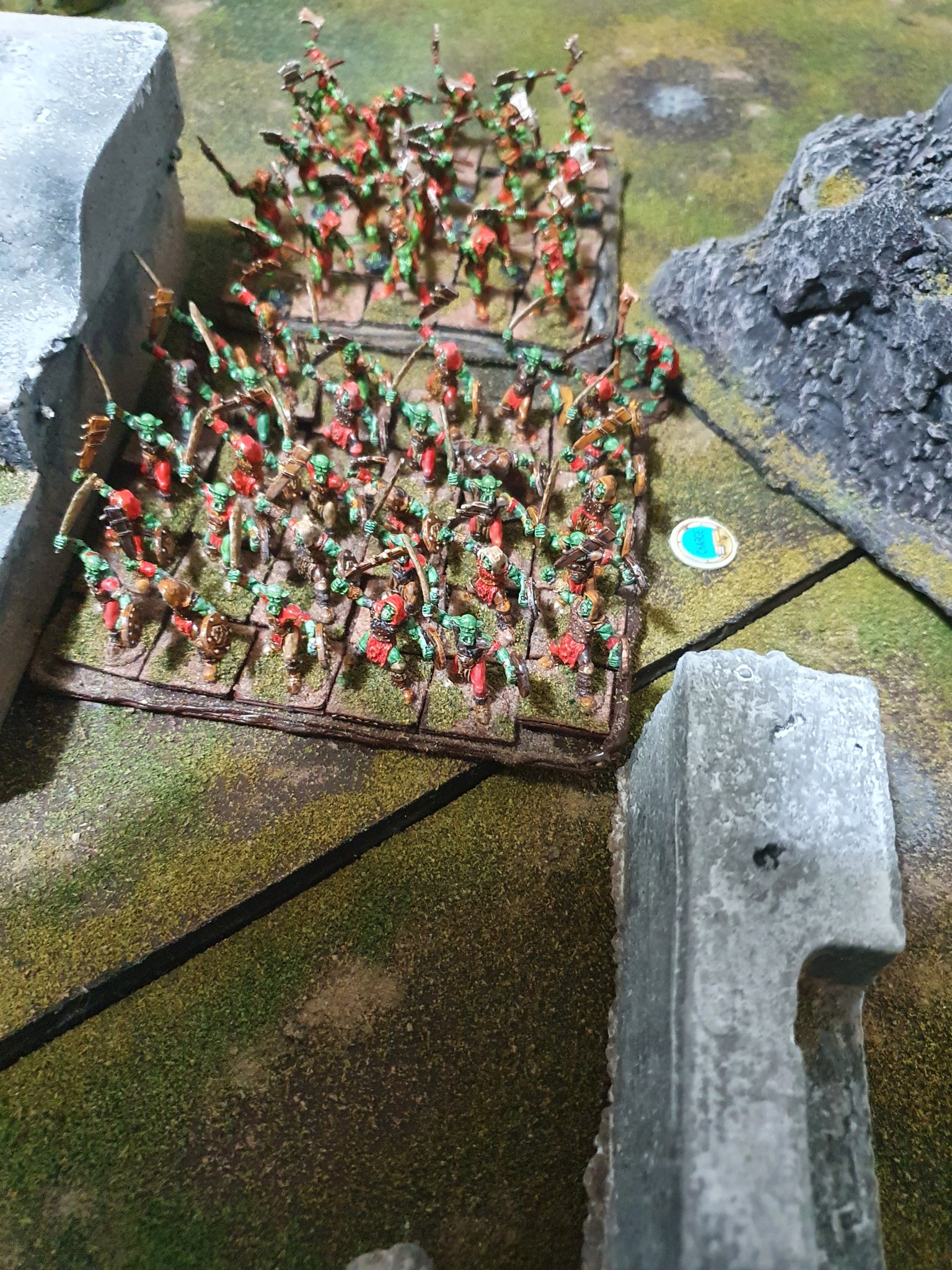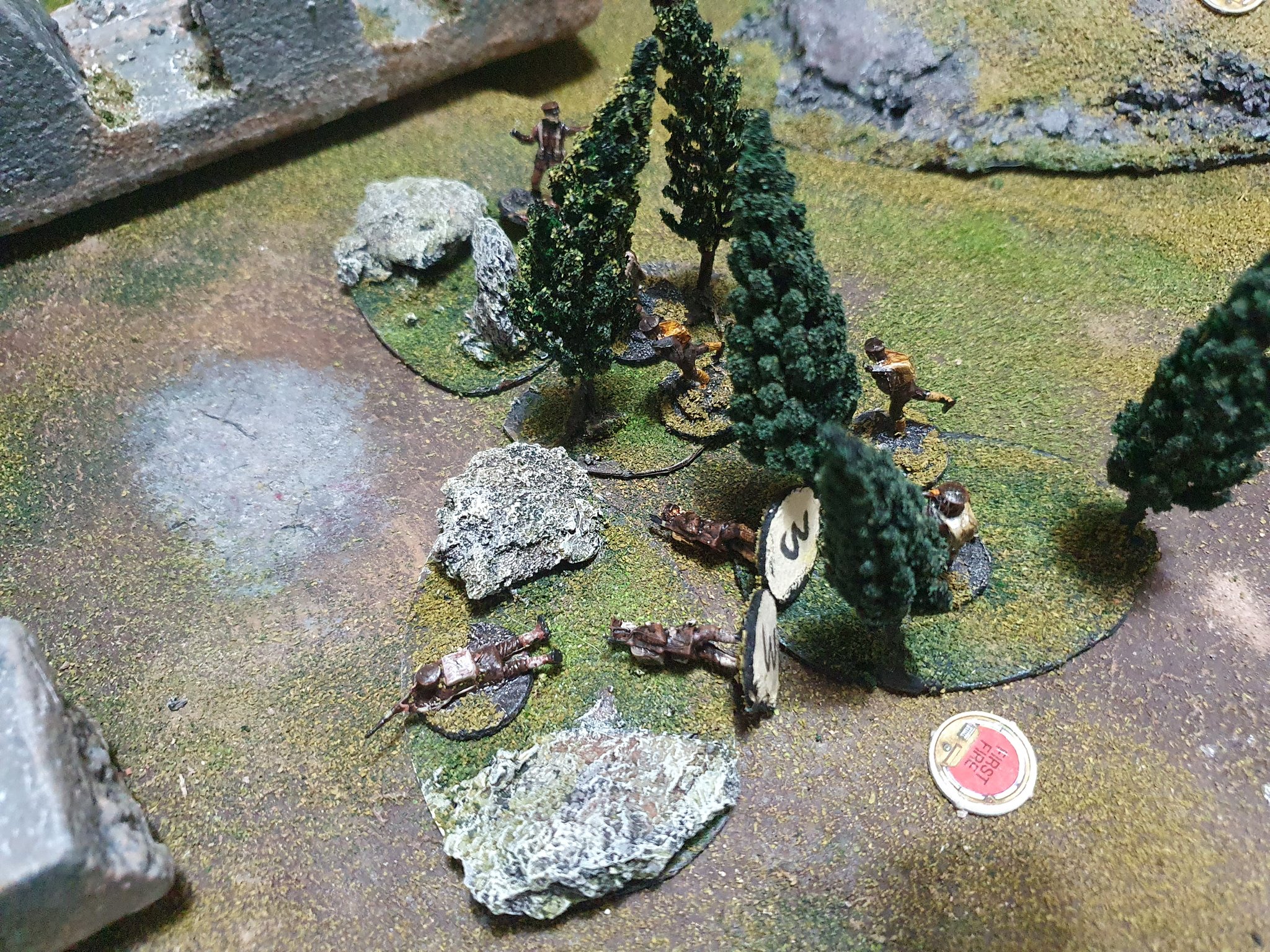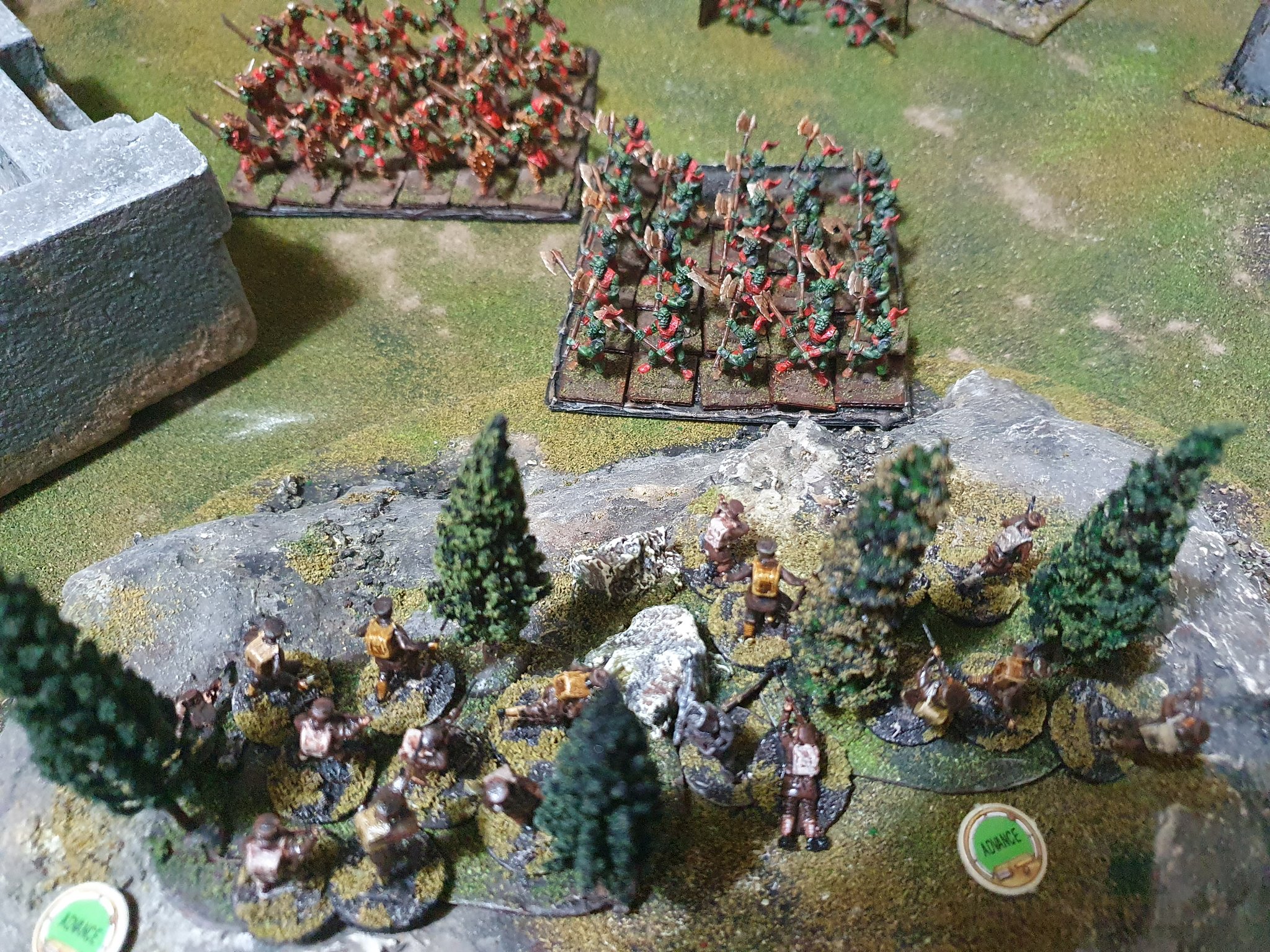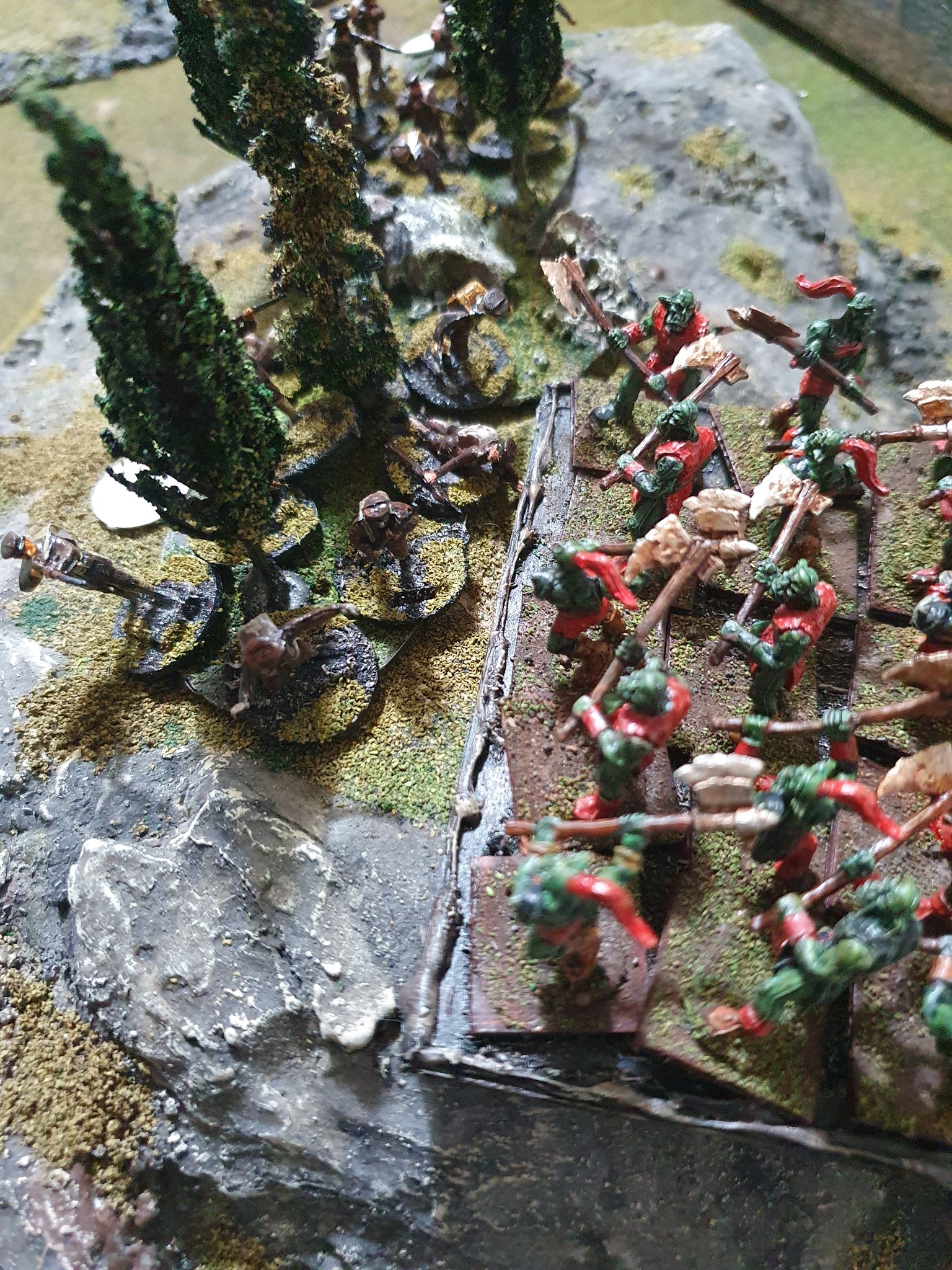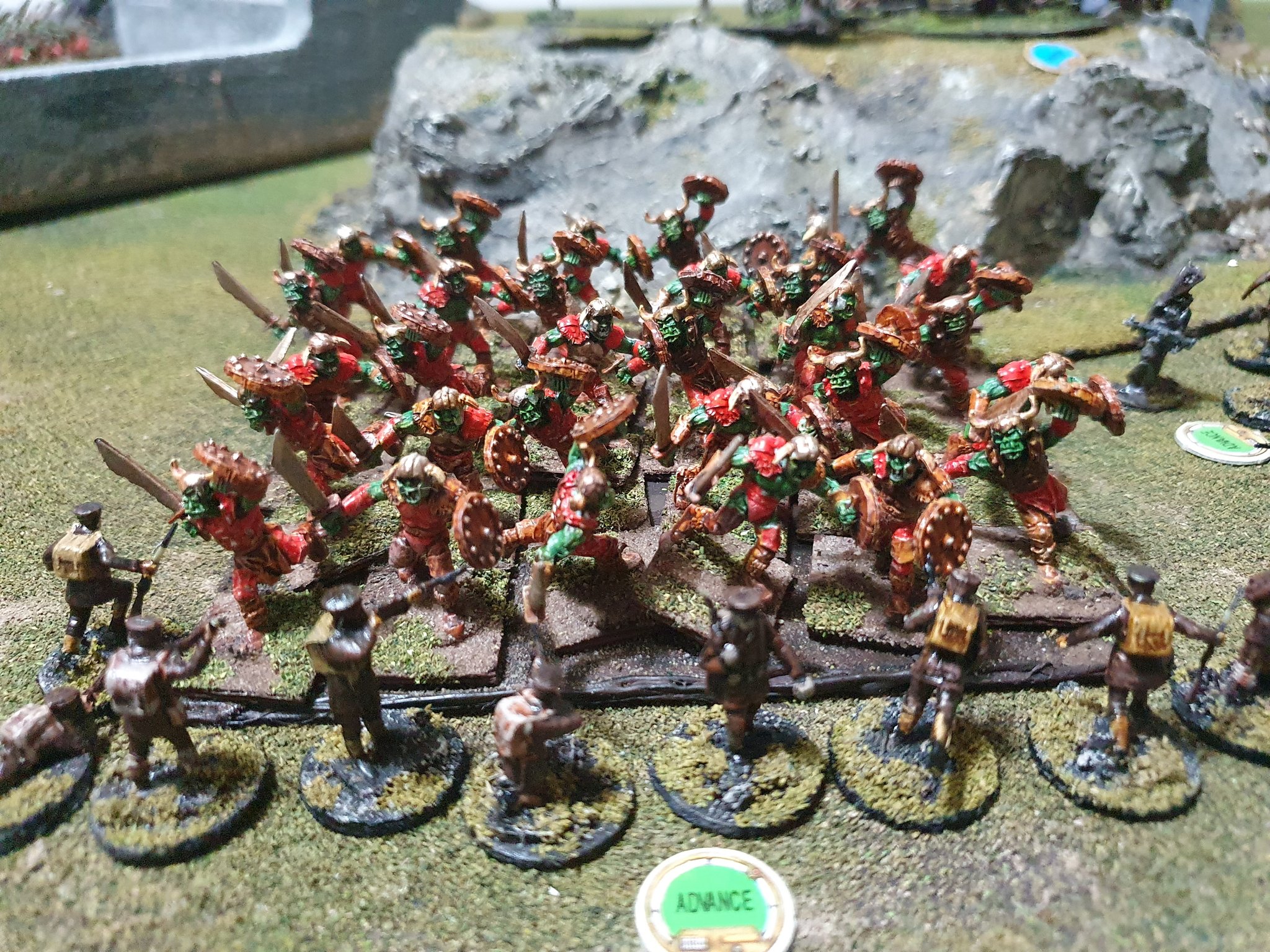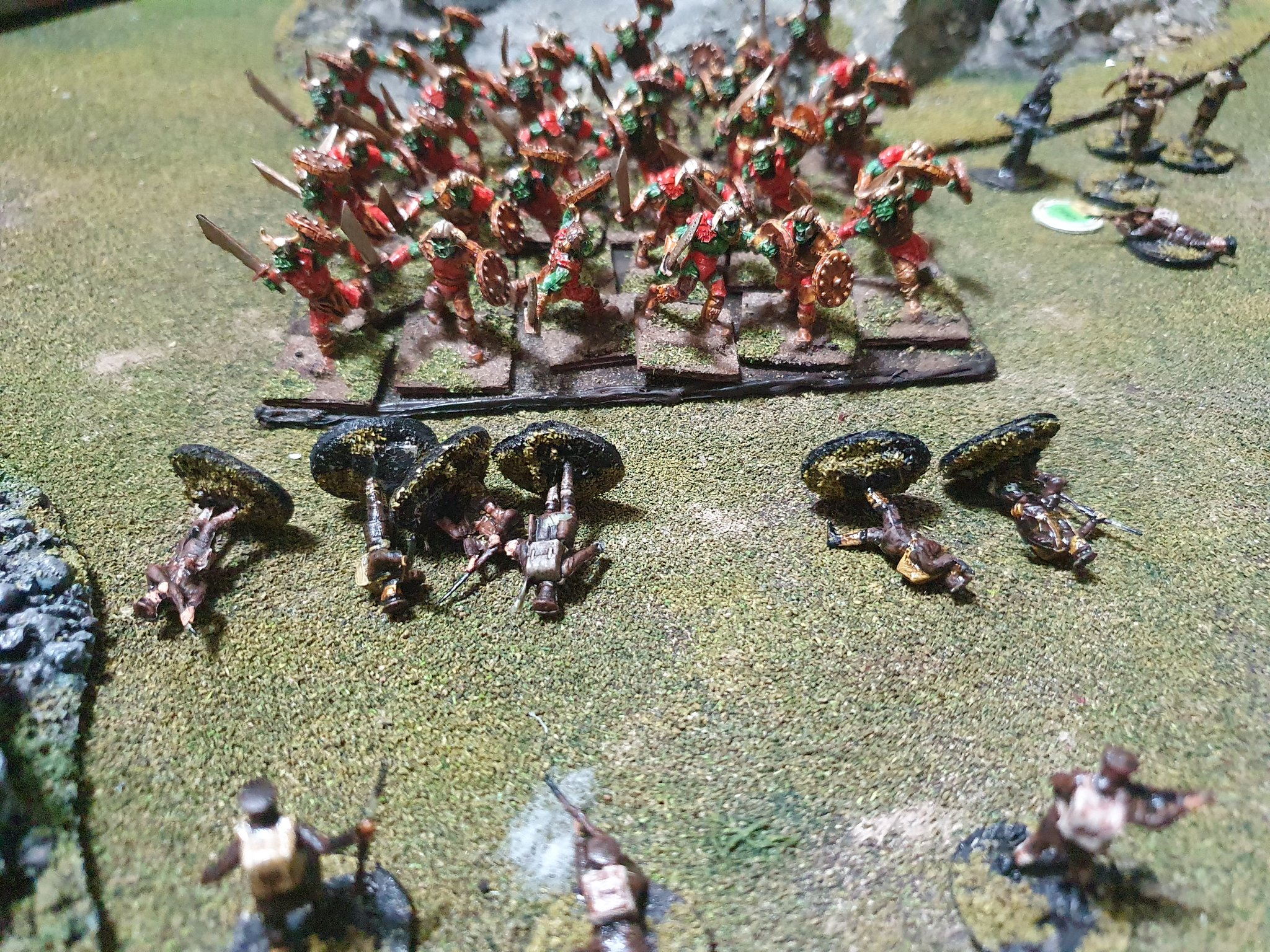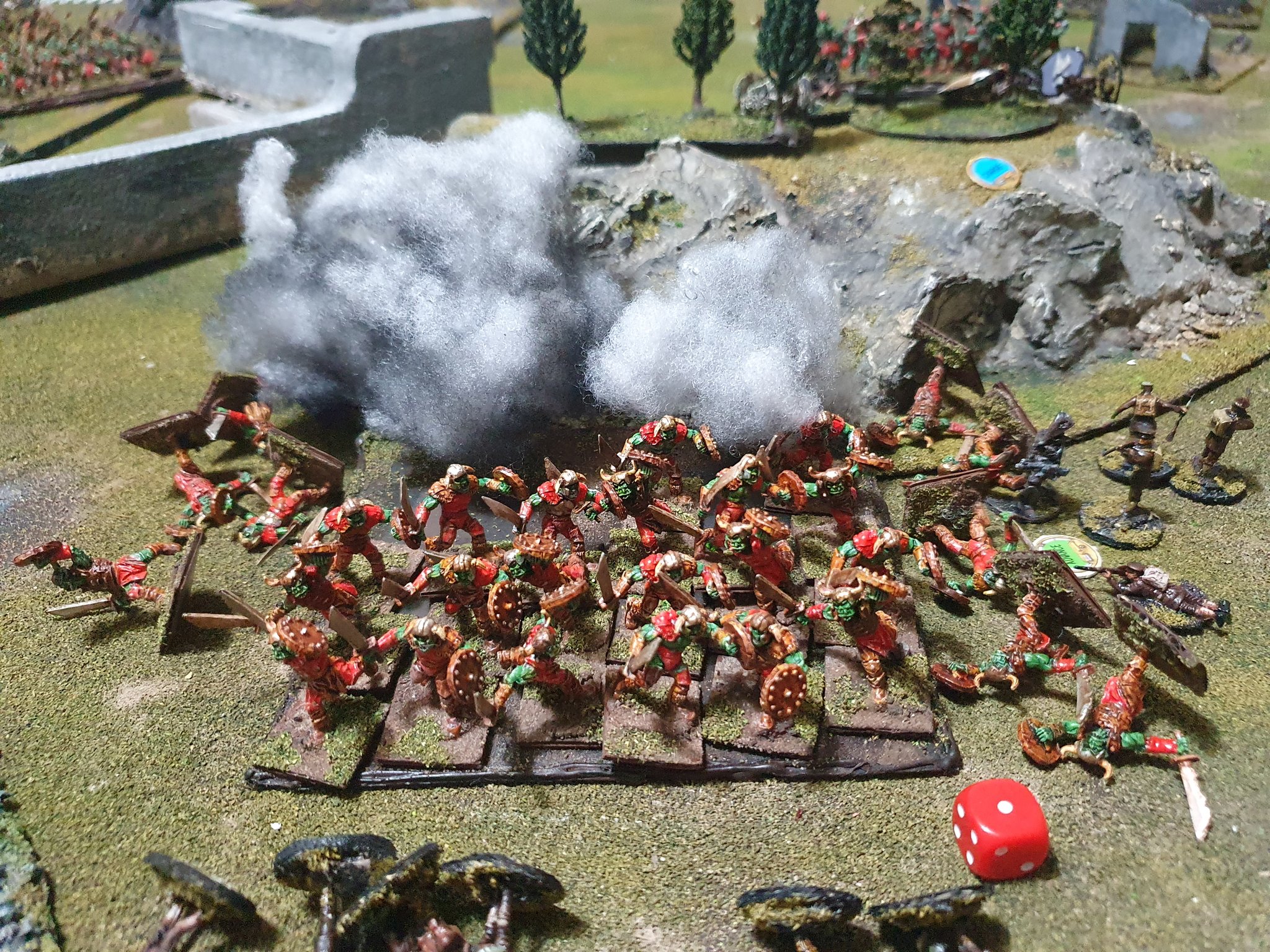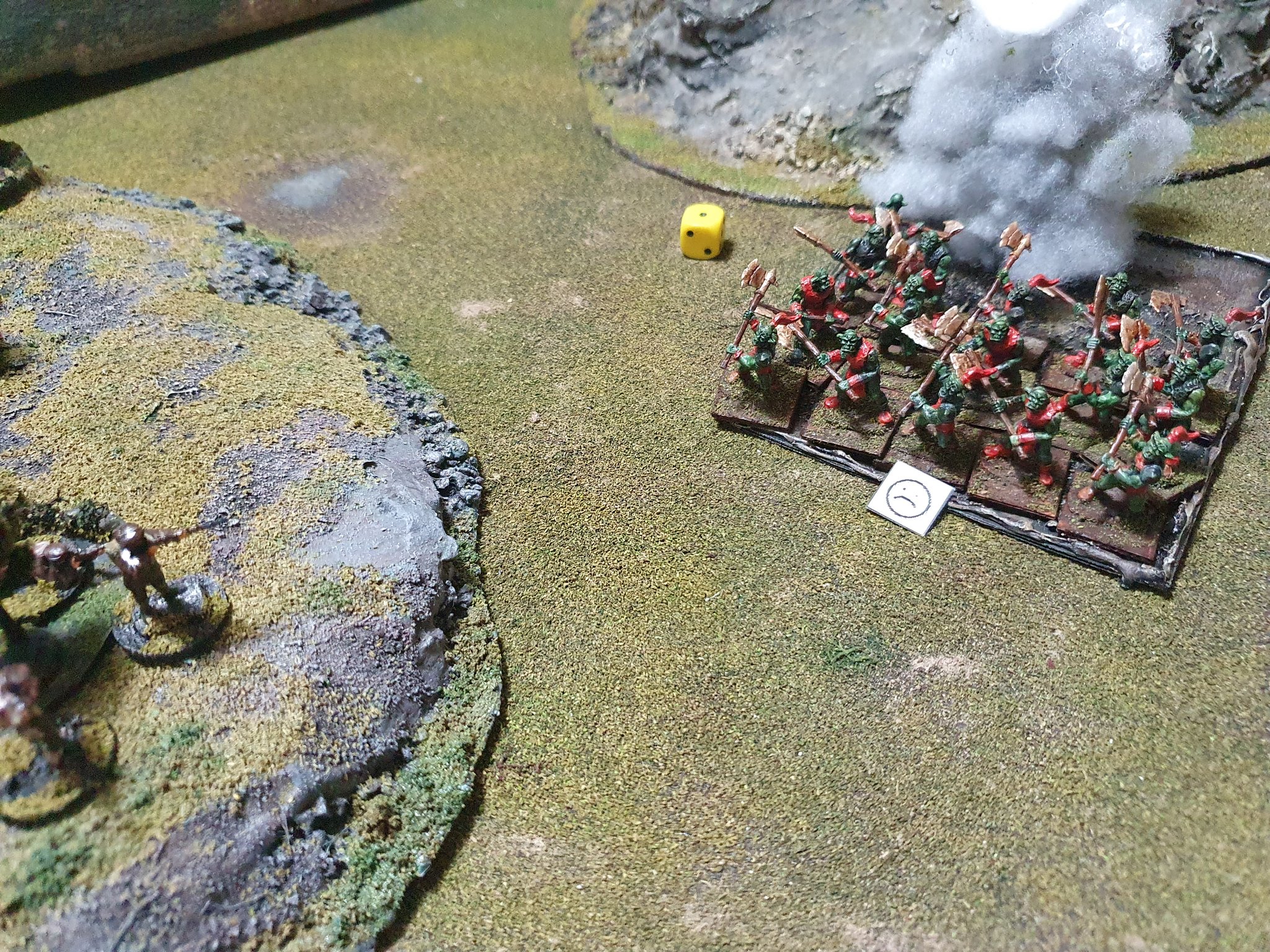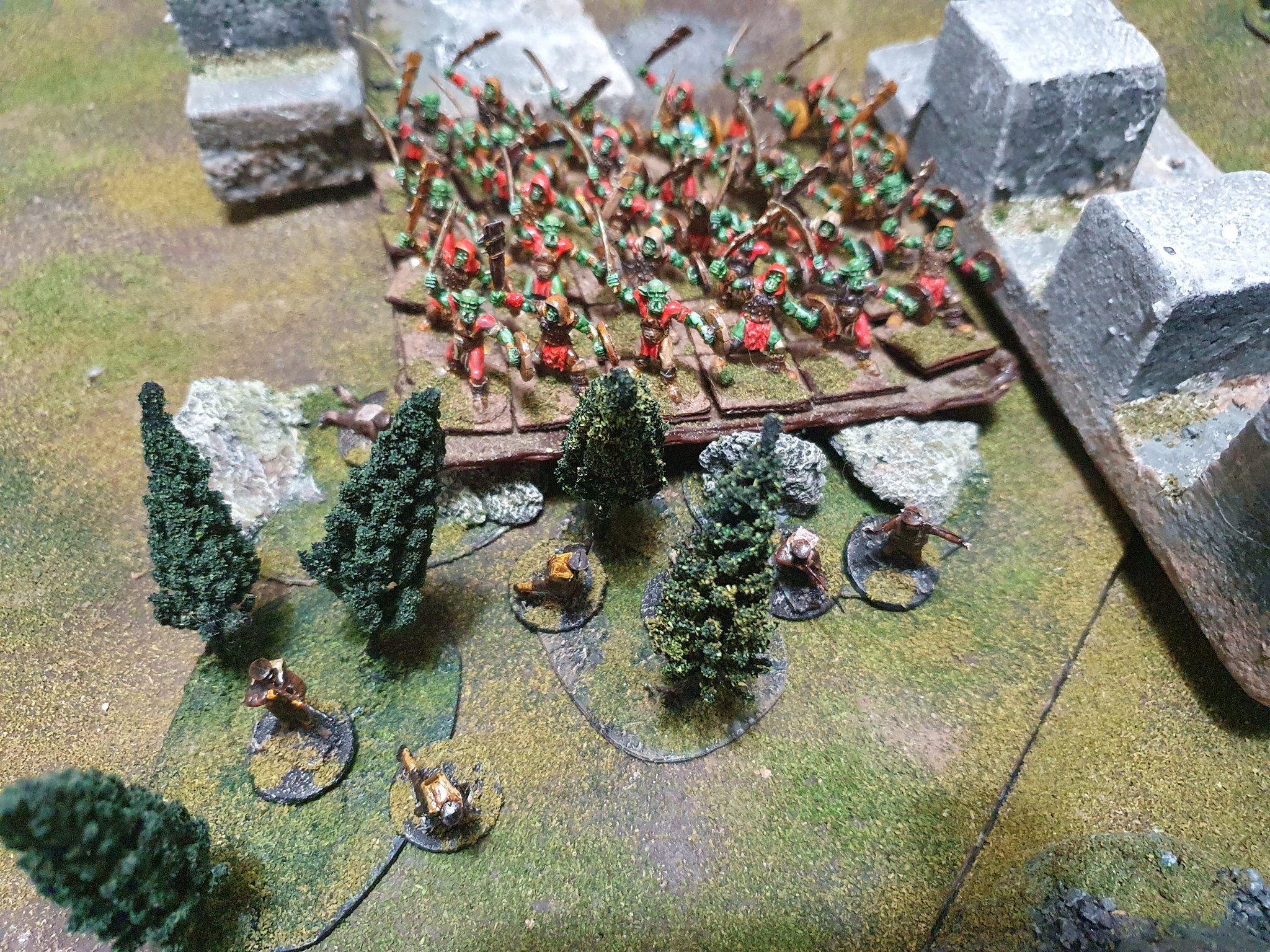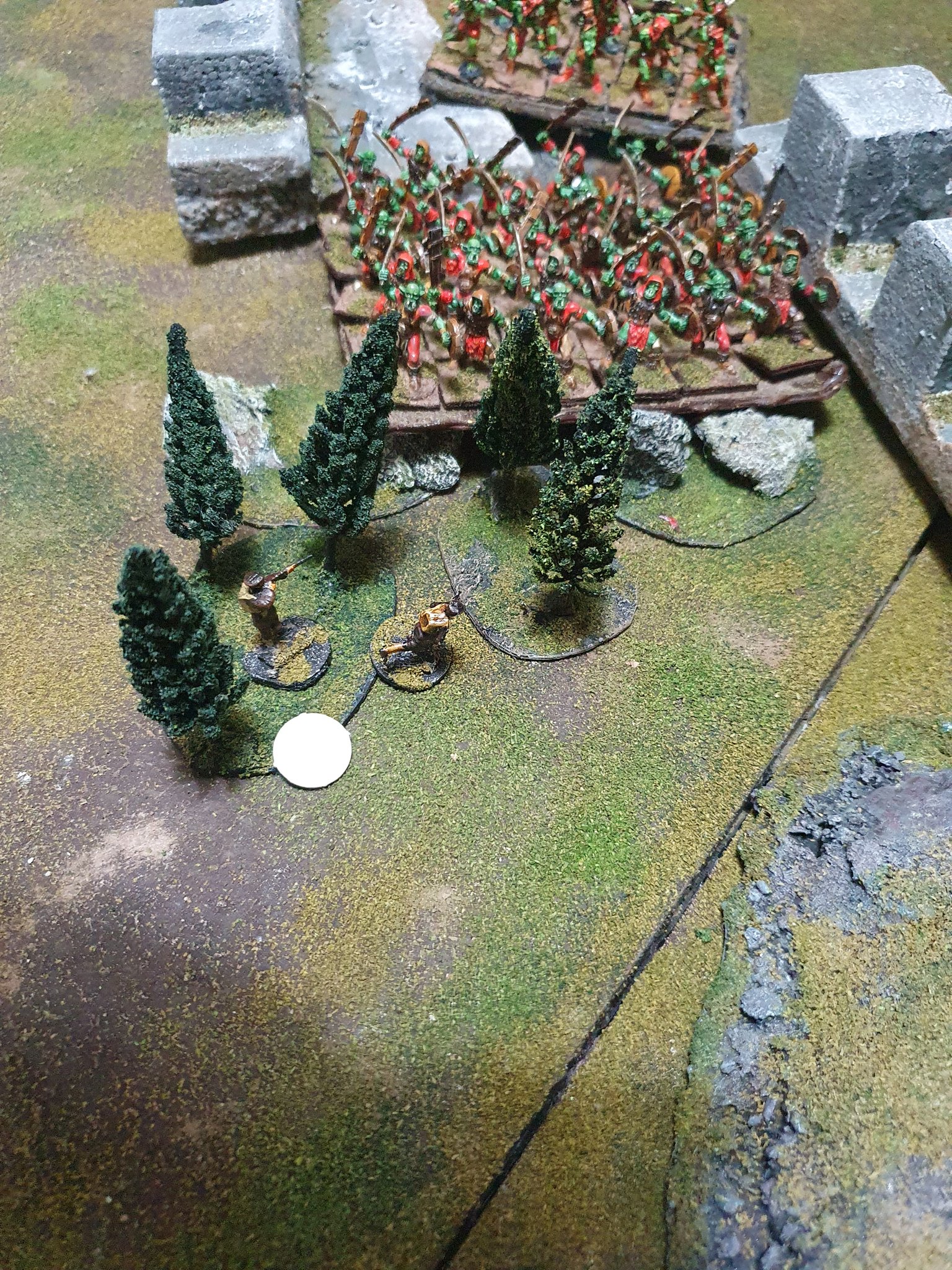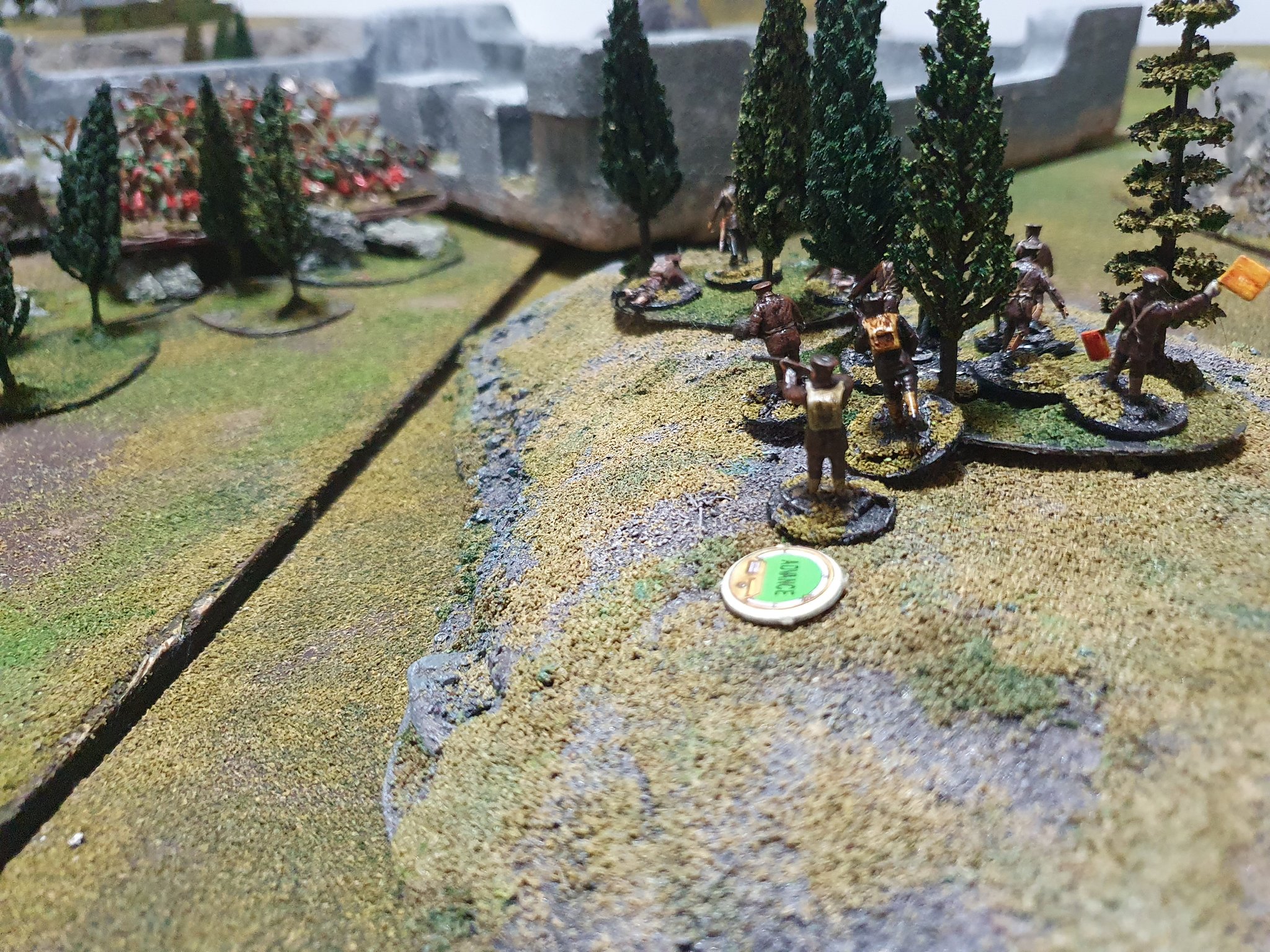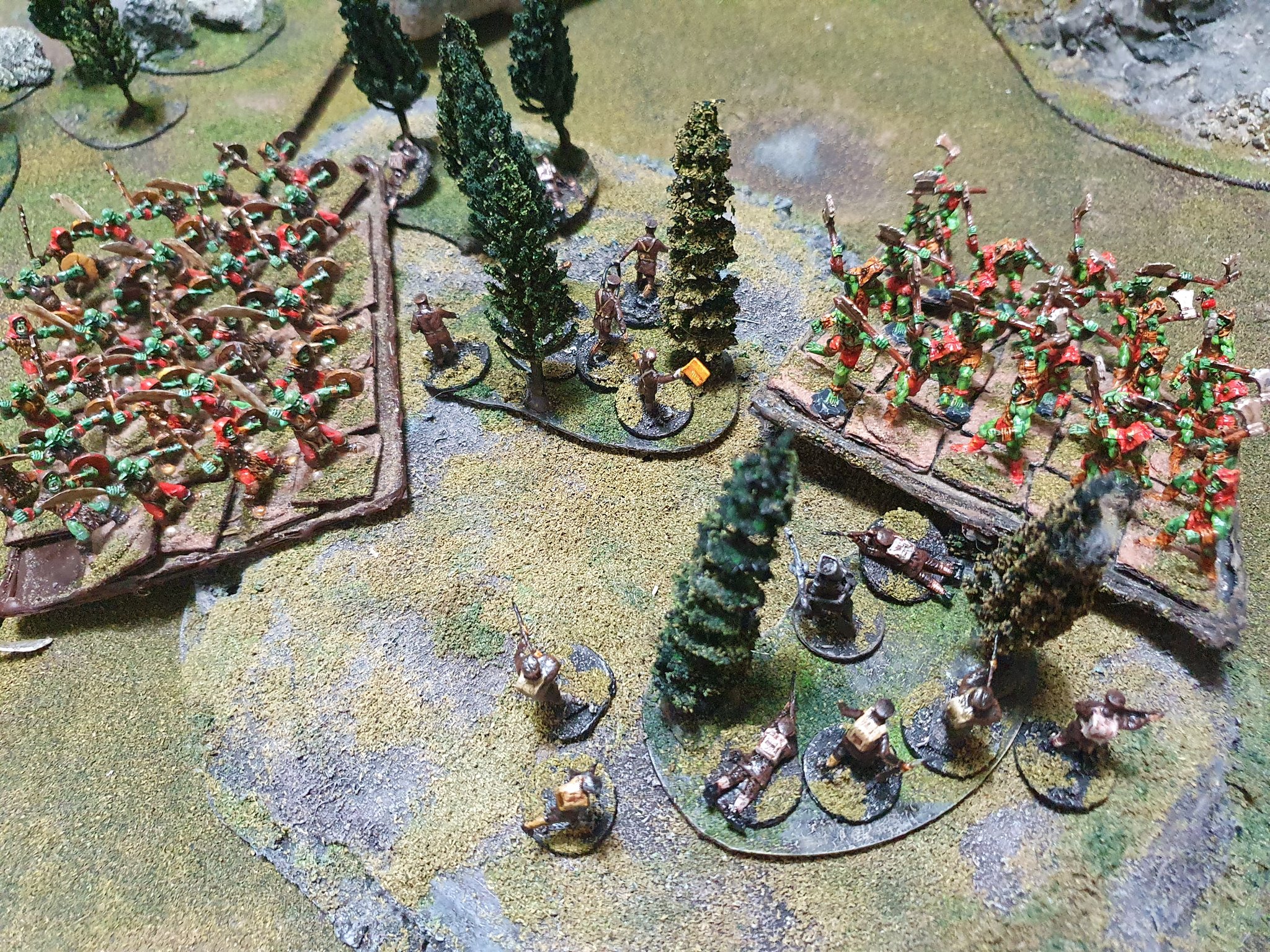 But to no avail, as the Orcs crash into them from both sides!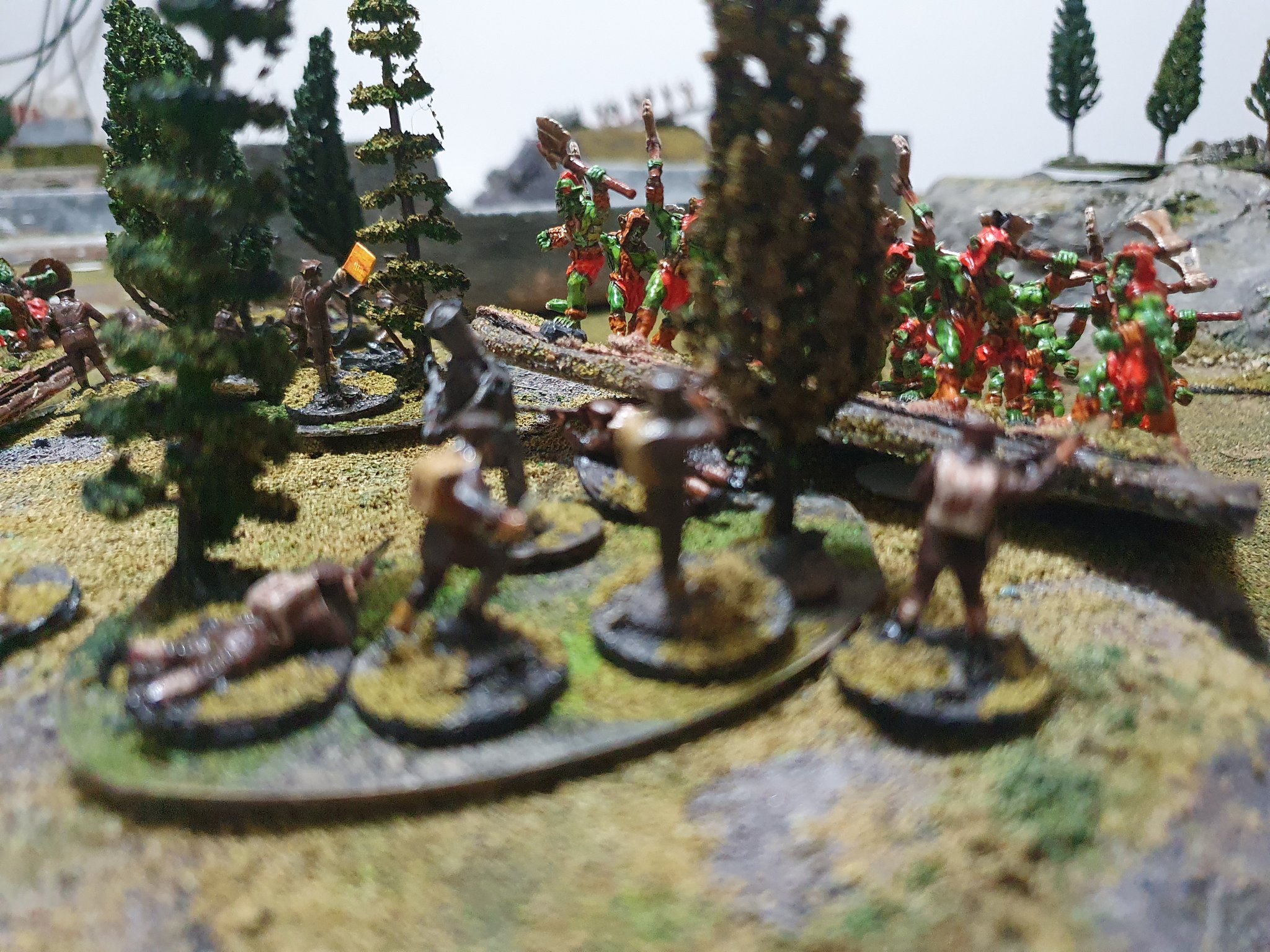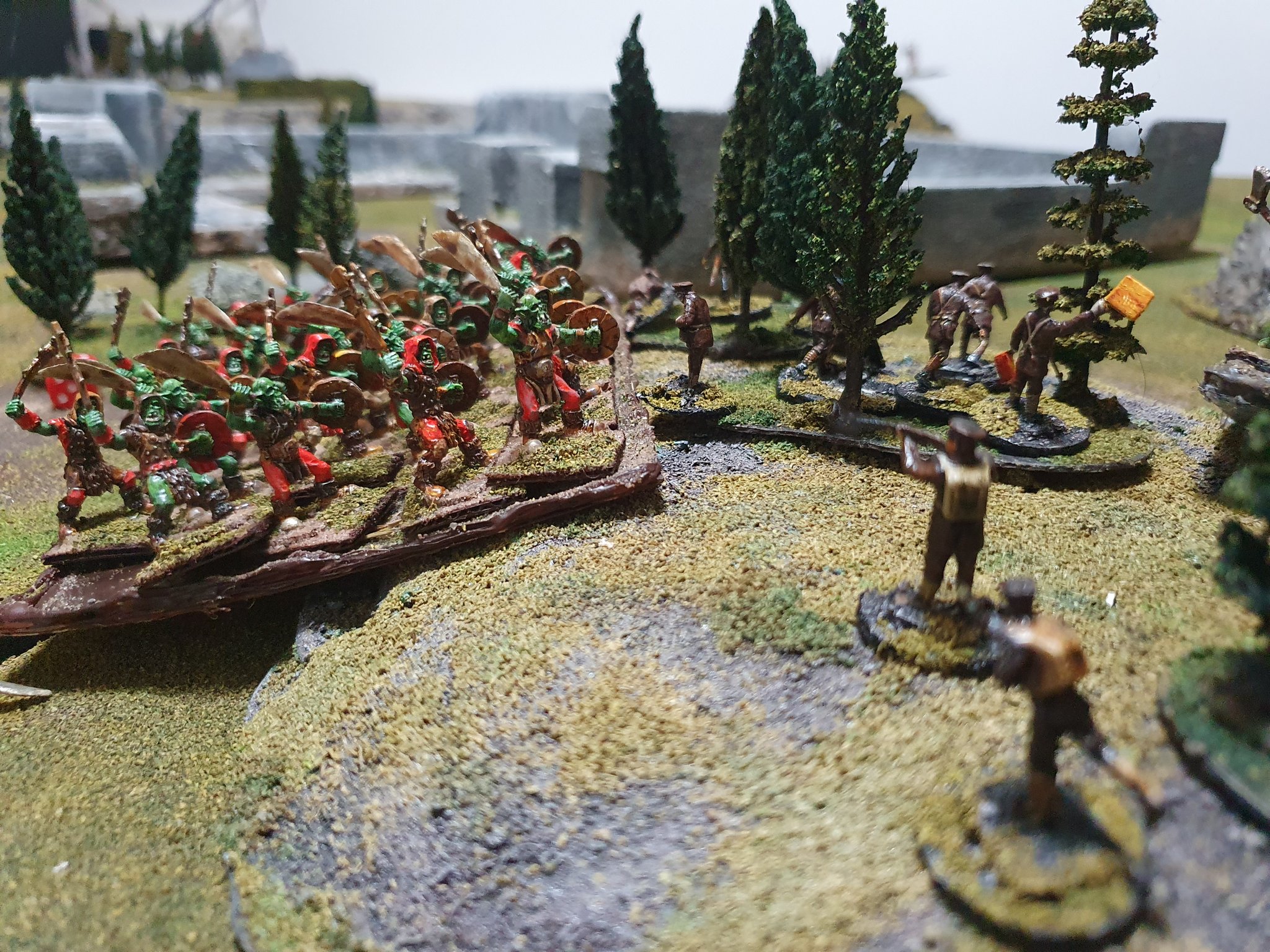 And so Gazhrag The Bloody scored another victory, albeit having lost half his archers, his elite Black Orcs and a regiment of regular Orcs in the process… and we ironed out a few more kinks in the Hyperian Wars ruleset, hopefully bringing the publication date to three days before the heat death of the universe.

Stay thrifty out there – Jim's got something he's really excited to tell you all about… 😉