Honestly, if I hear the words "edge highlighting" coming from Dan one more time…. 😉 While my comrade in arms readies the remainder of his Deathwatch Space Marines for our showdown climax game, I've been looking at getting my ladz something a bit heavier – now, the original 2nd Ed boxed game (and our inadvertant eBay purchase) included this little fella:
But it wouldn't be right to rock up to our final battle with a bit of cardboard with a picture on it, so I did a bit of digging and found the genius Eli Patoroch's Facebook group, and amongst the many amazing papercraft template kits, sure enough there was an Ork dreadnought – printed out onto card stock and off I went!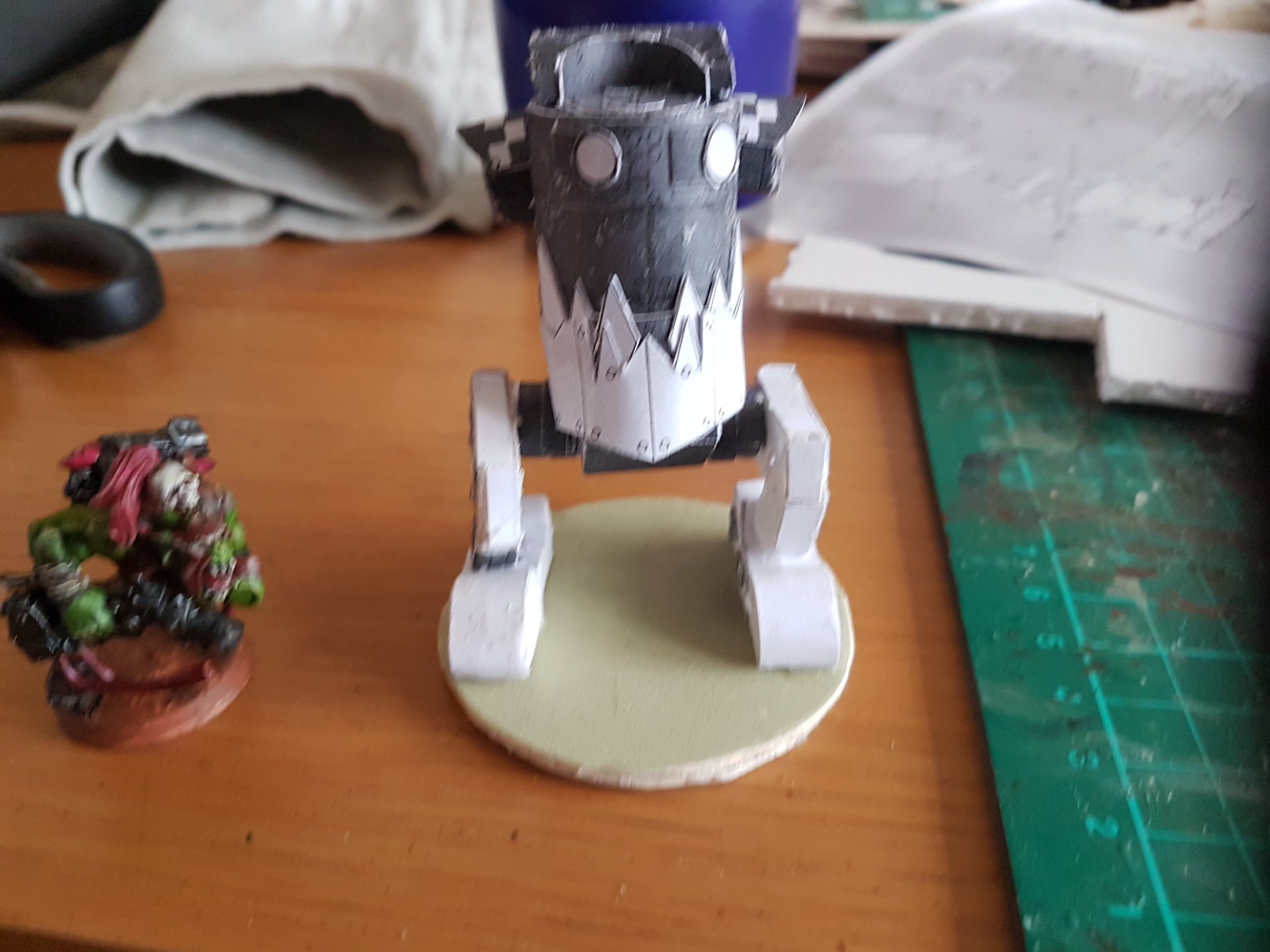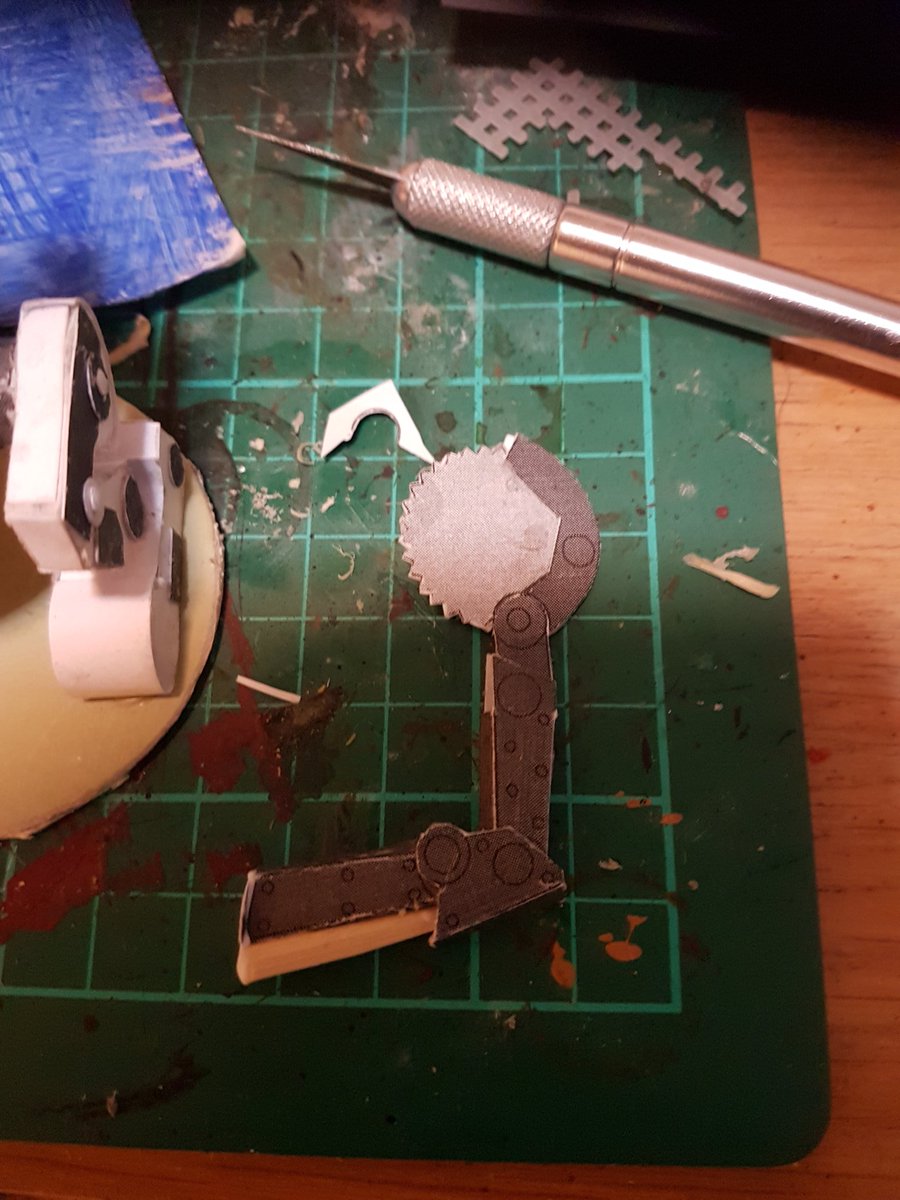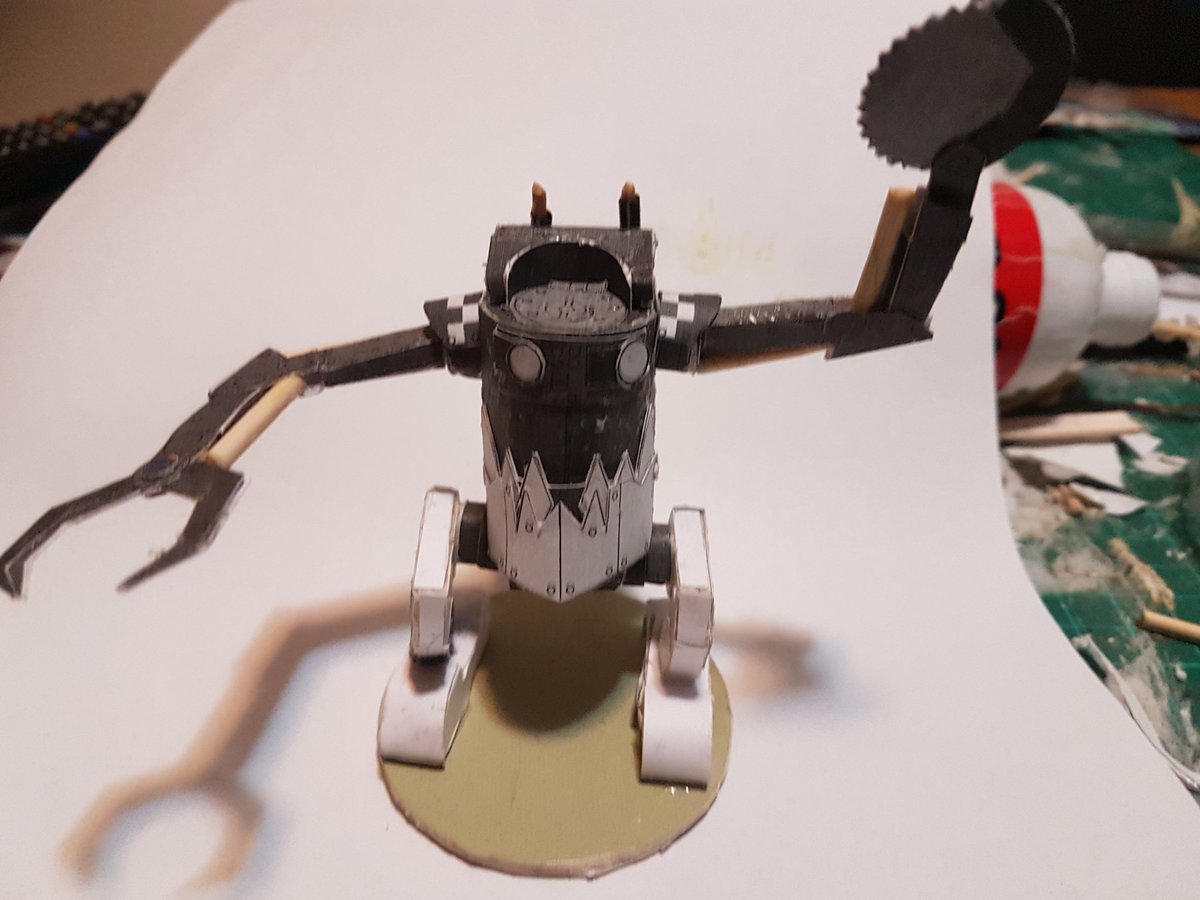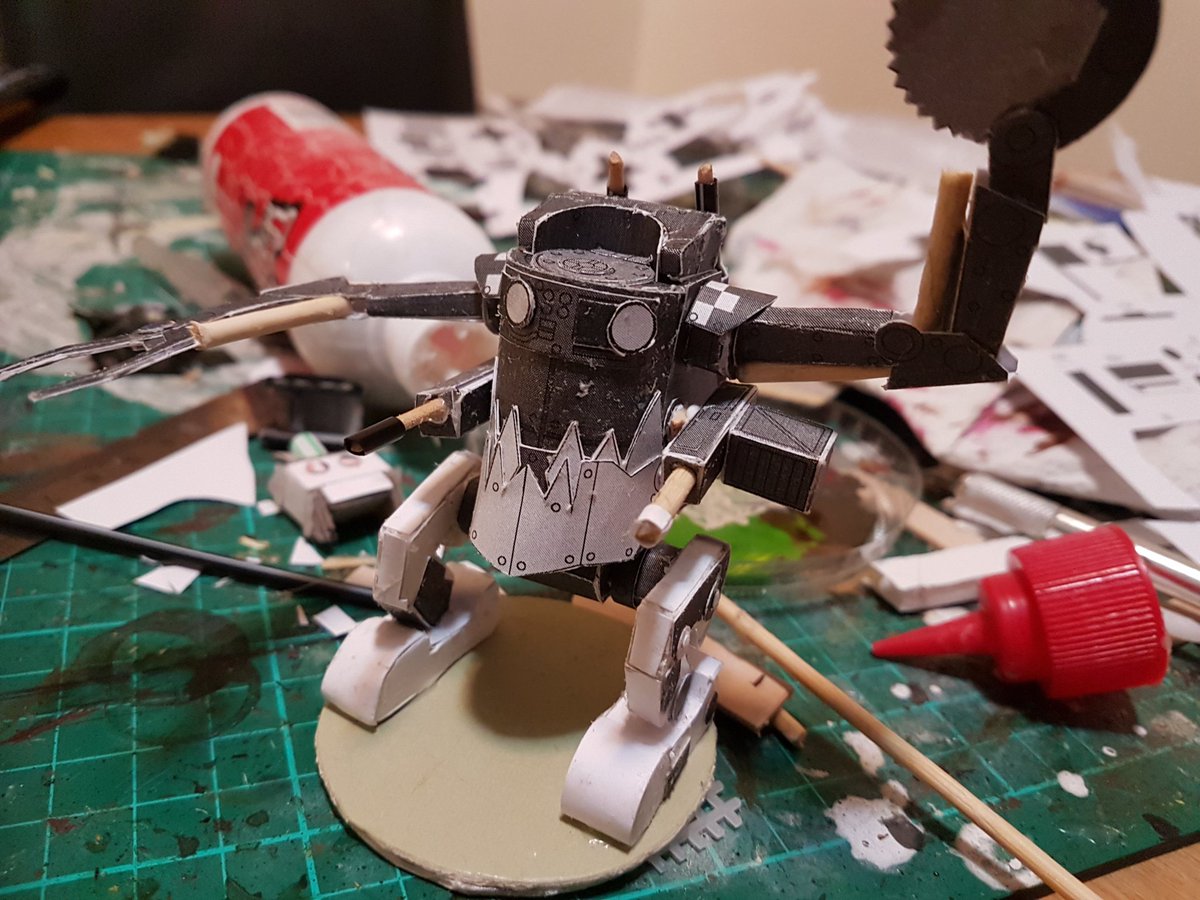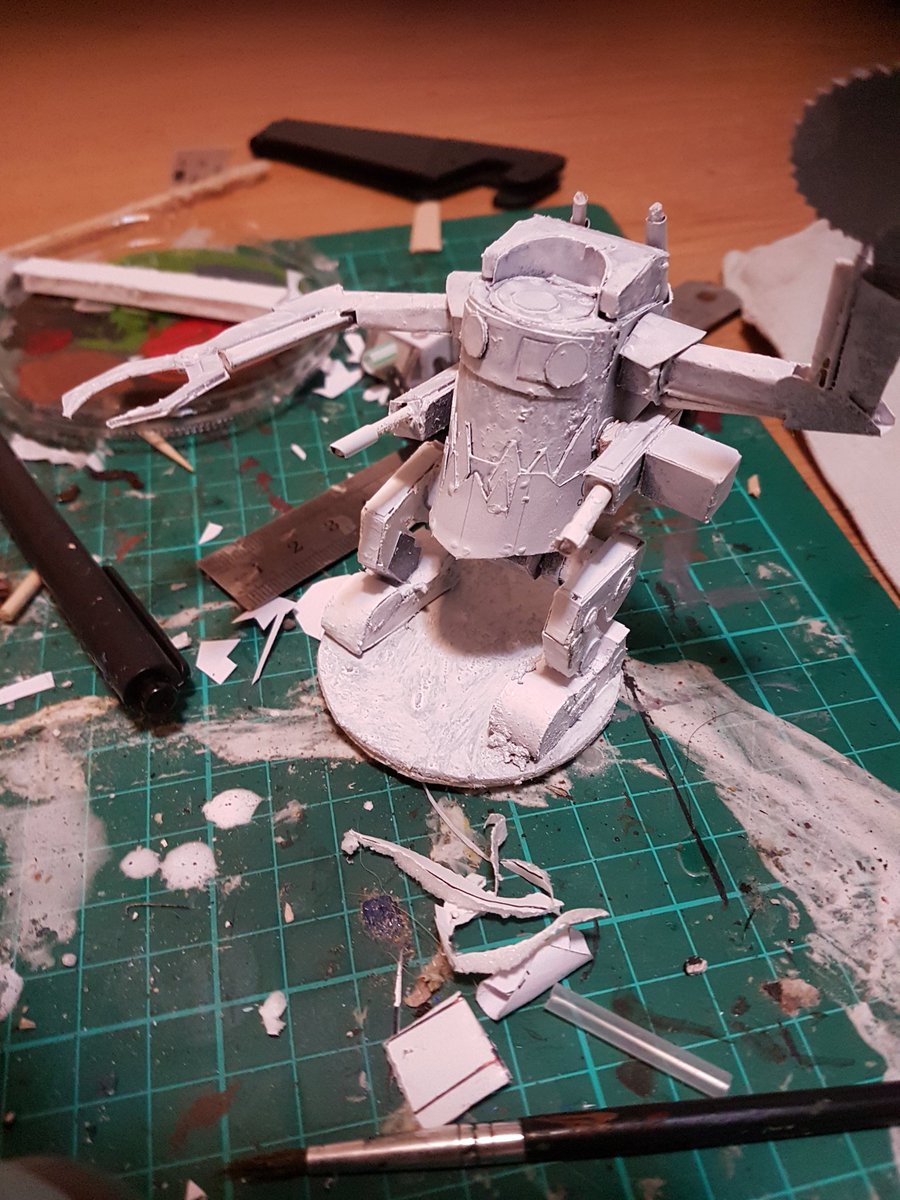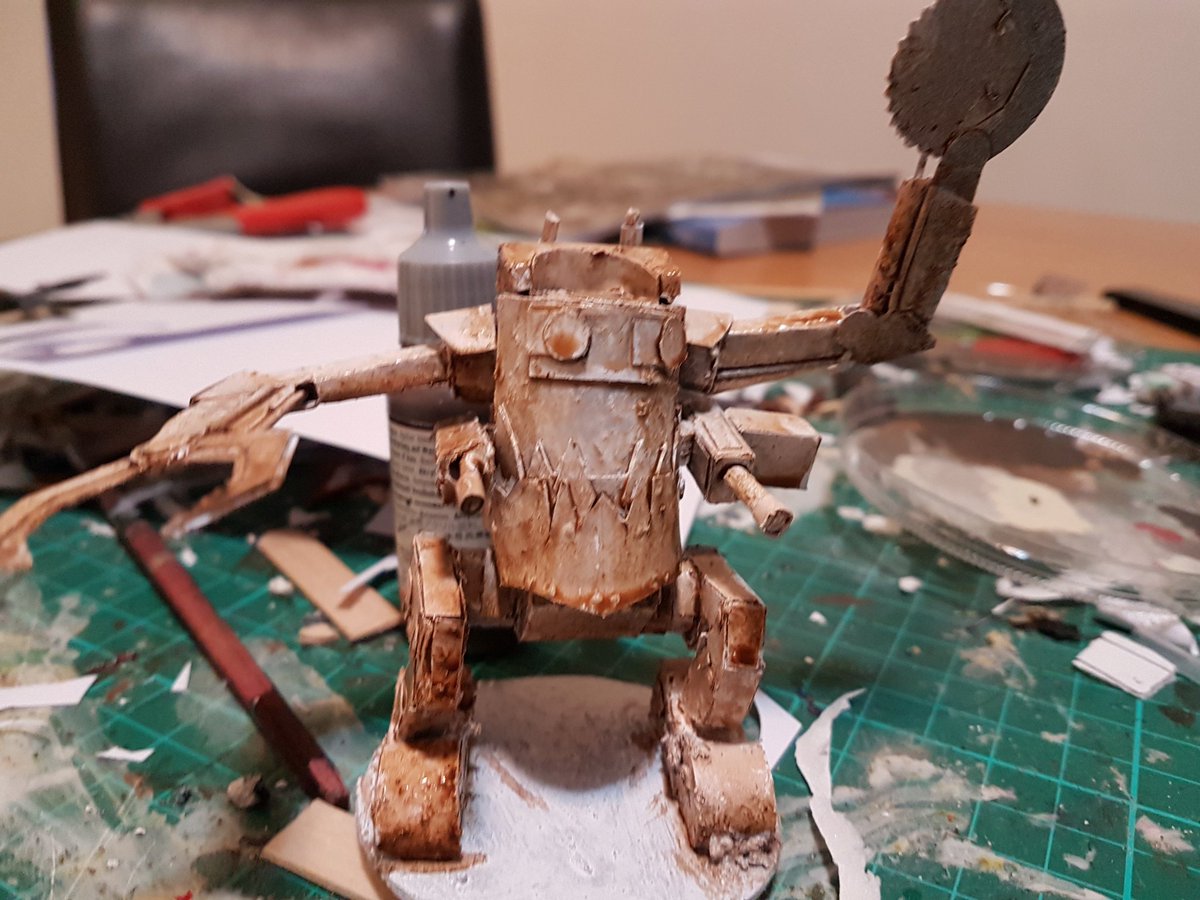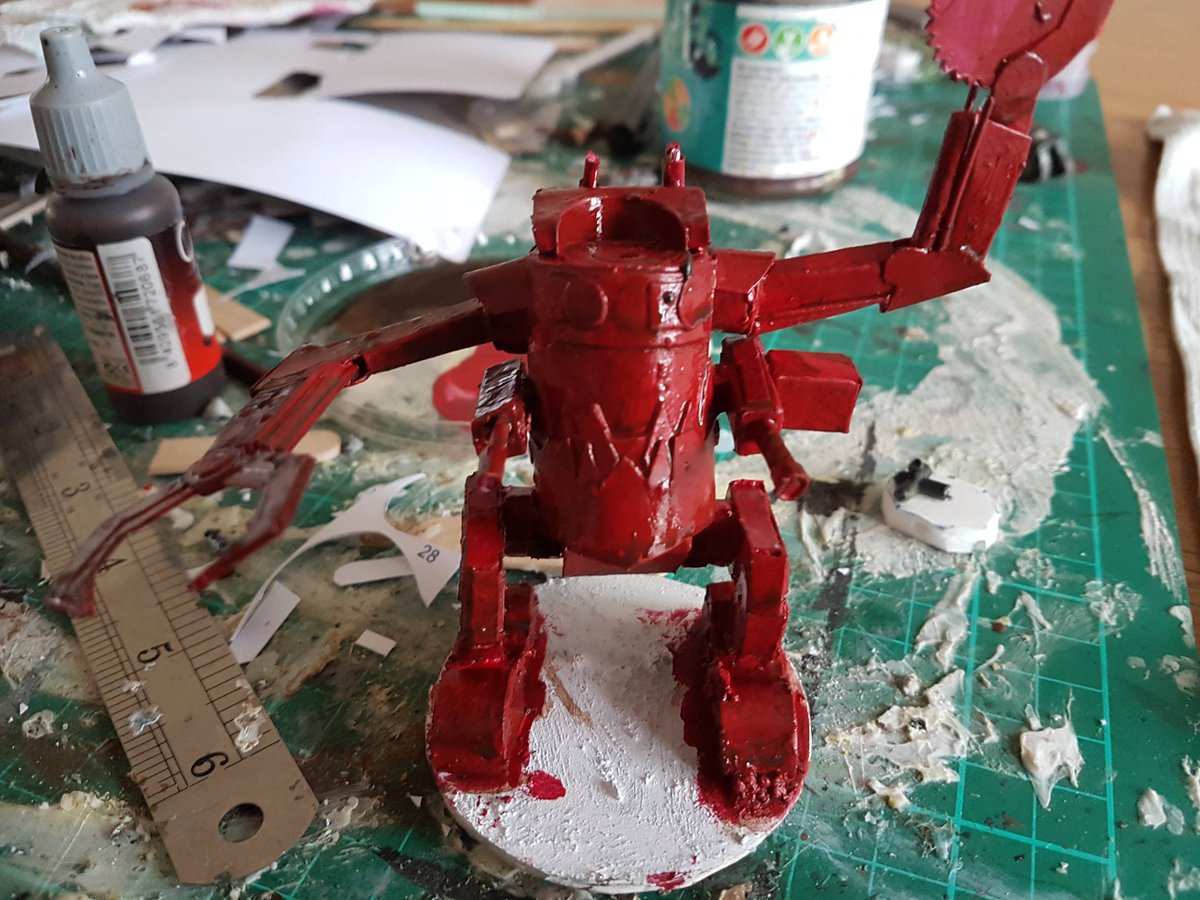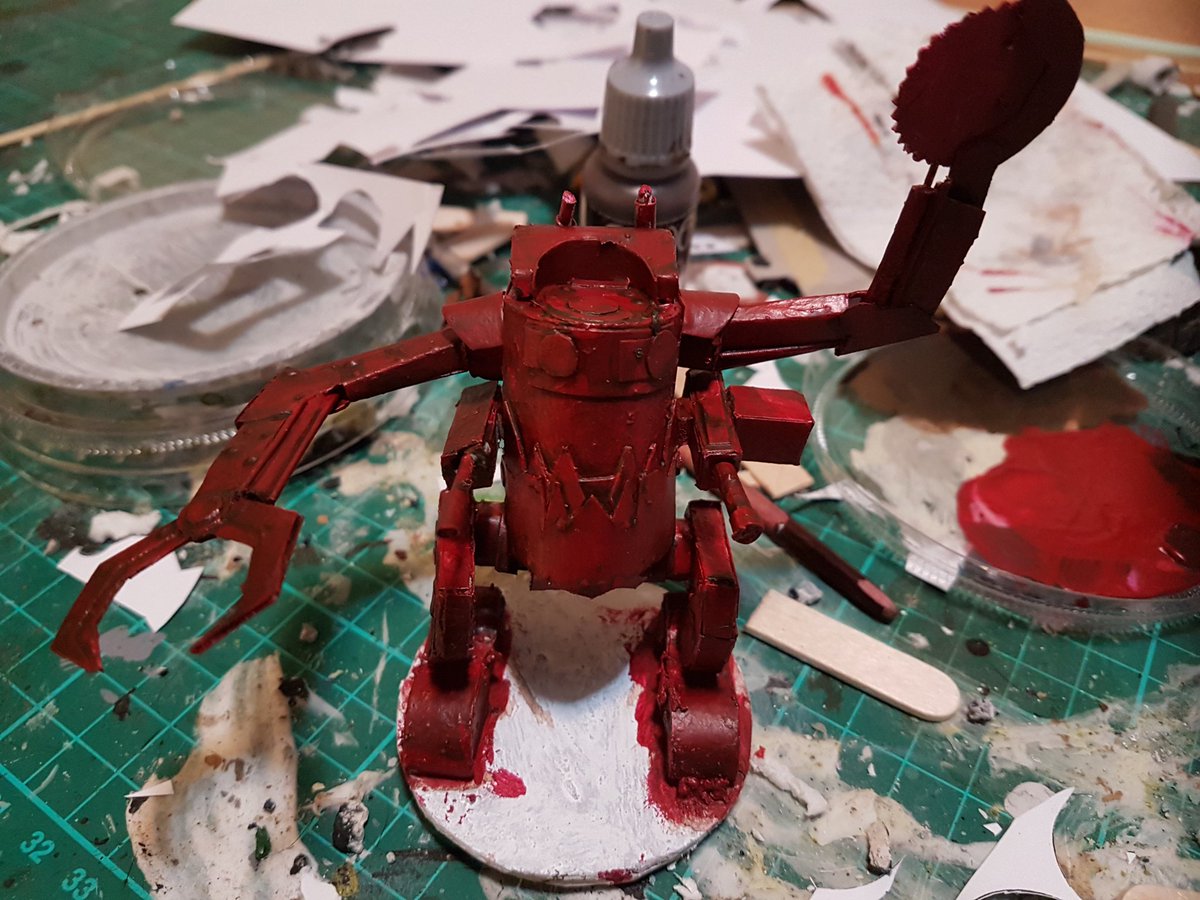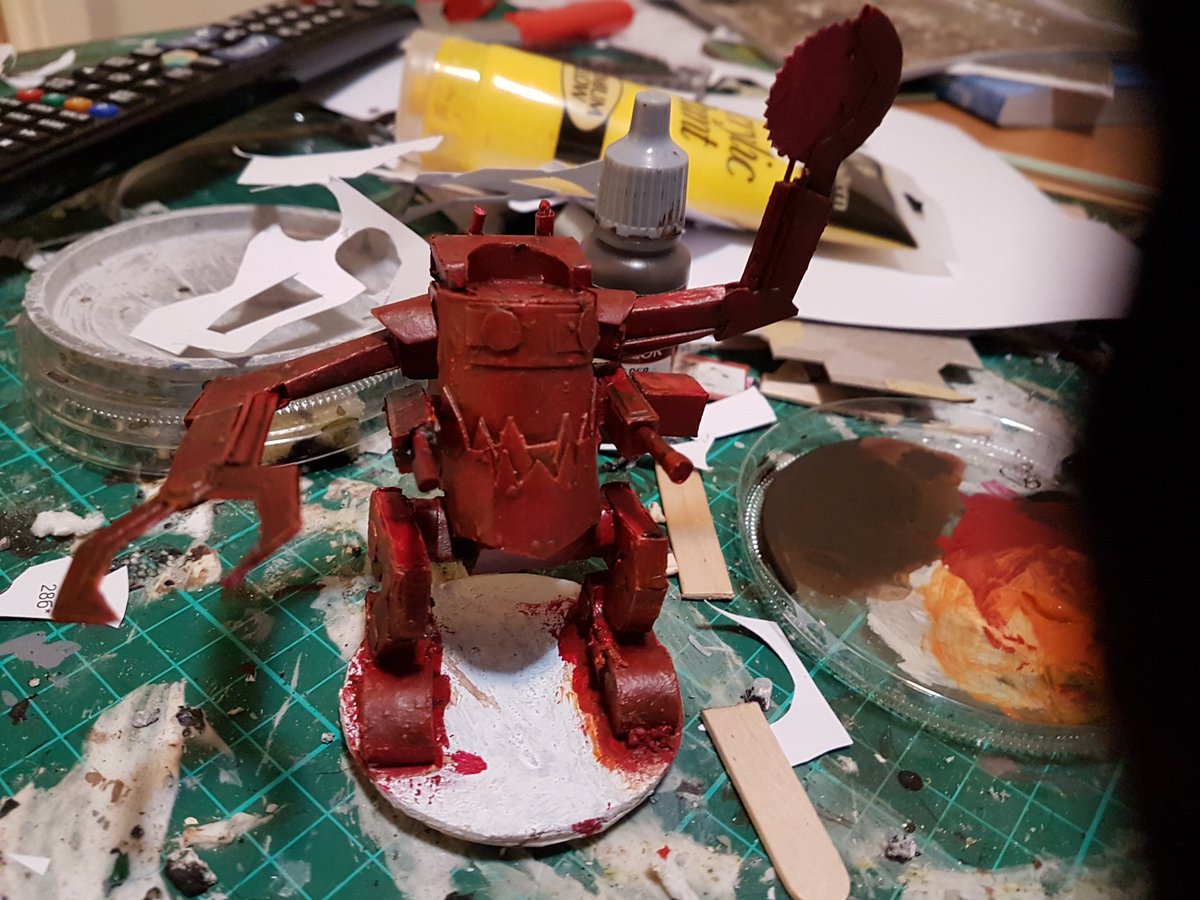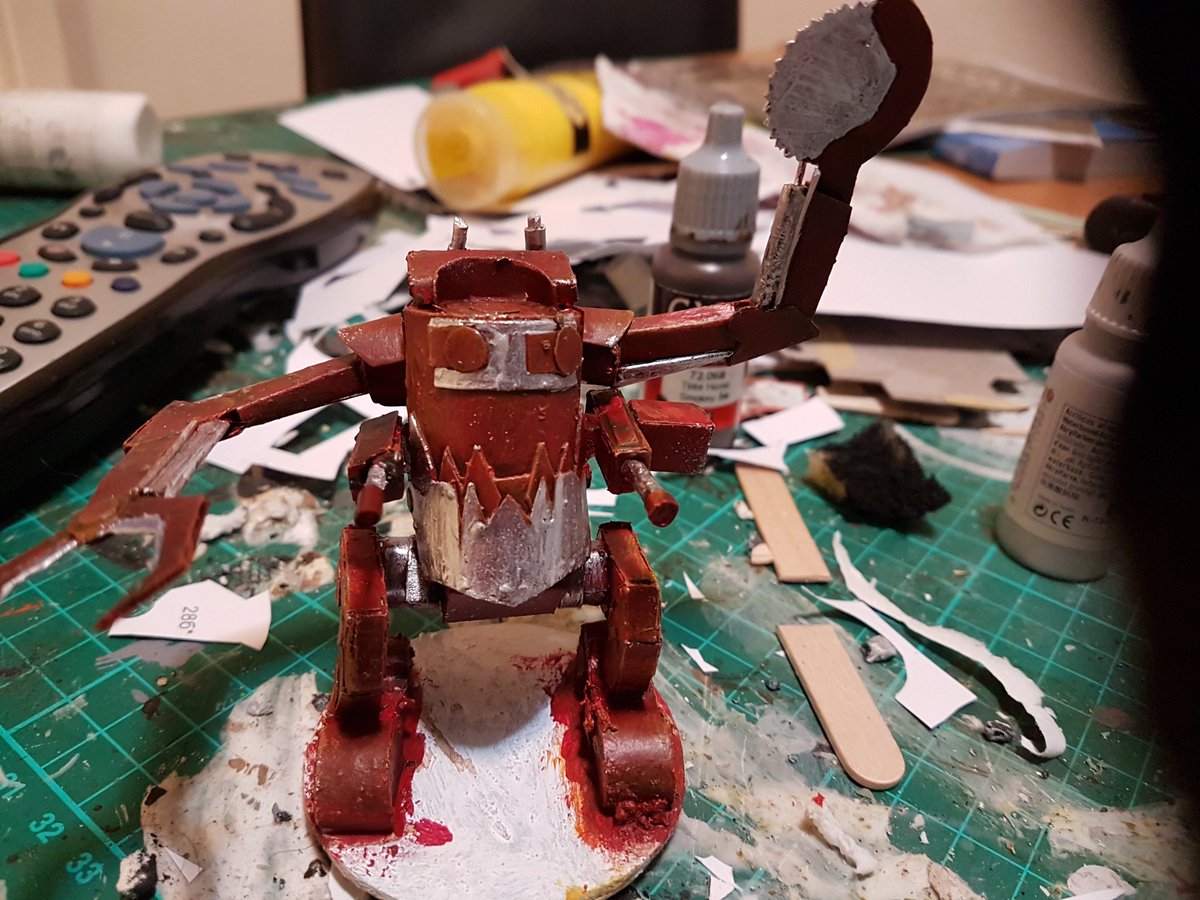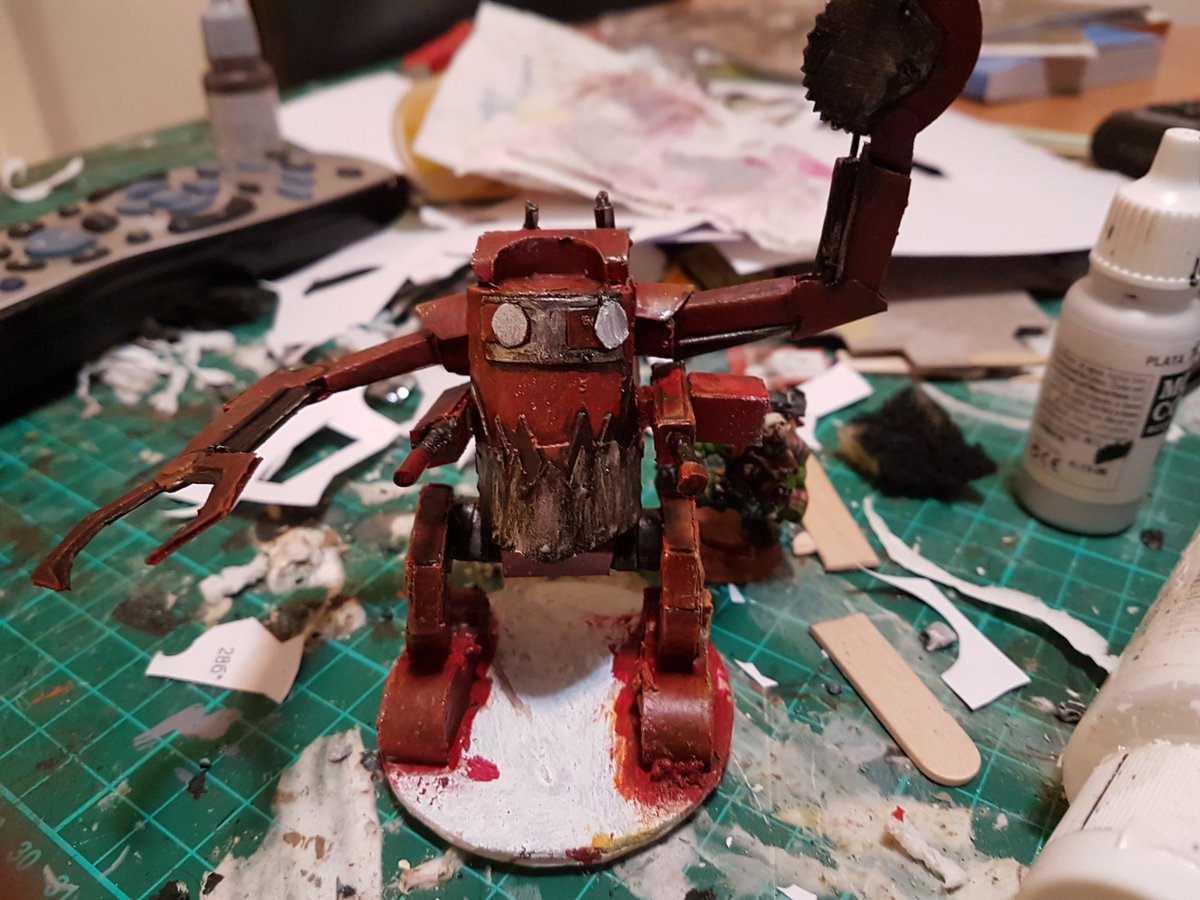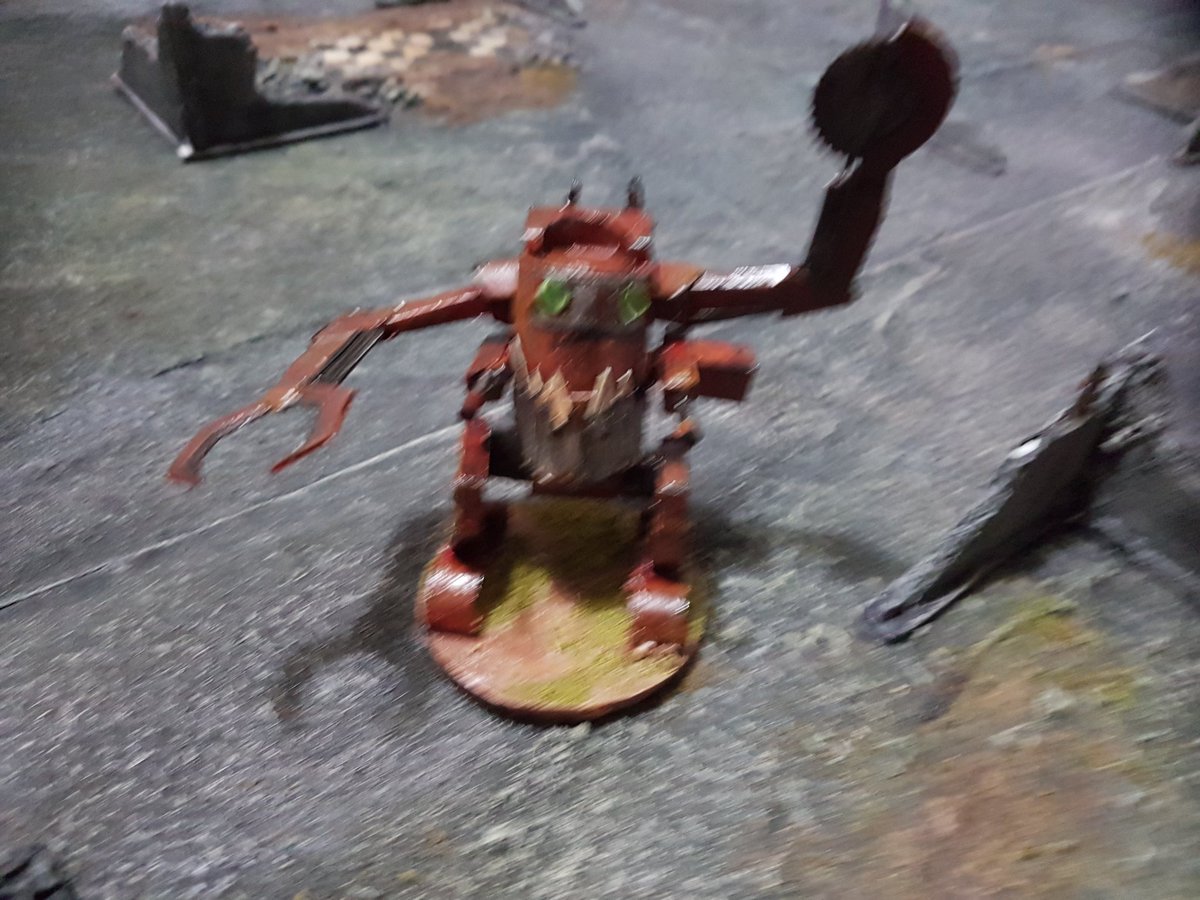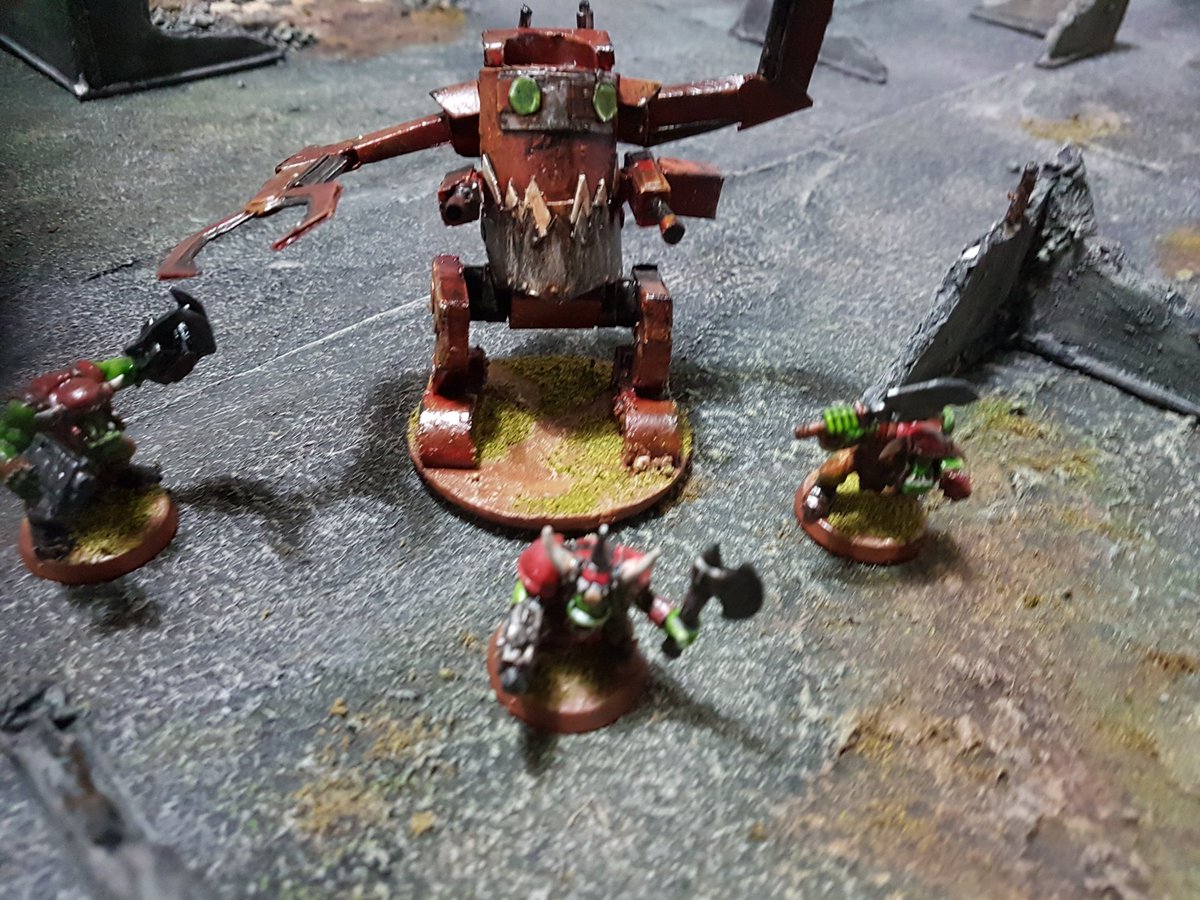 I finished the lenses yellow, green ink wash, and gem highlighting technique building up to pure white. The "tusks" were undercoated white, then layered with tan, building up to bone, and a light brown ink wash. Basing was the same as the rest of the force – home made texture paste painted brown and drybrushed up, a smattering of flock added and then a spray of matt varnish… and done! All for a grand total cost of somewhere around £1- not too shabby!
Of course, if you want to do things properly, you want a real GW model – they ain't cheap, but they are lovely. However, if you can't afford £31 for something that has no practical application (despite being, as I mentioned, extremely pretty) – this isn't a bad way to go. And there's always a nice feeling about creating something from nothing, isn't there?
Stay tuned, stay thrifty, we'll see you again soon!