Bloody hell, it's still January. All the fun of winter without Christmas to look forward to.. still, could be worse. I could be PM.
Anyway, having spent the run up to Christmas listening to Dan whinge about having to edge highlight a whole 20 Space Marines, I feel inclined to redress the balance a bit – 30 Grots, you idle bastard! For one game!!
And for our next one, I have to get 15 Boyz ready!
#FirstWorldProblems – I know… 😉
Our accidental eBay haul was somewhat lacking in Boyz – there were two, with three arms between them – so I've had to dig about on eBay to stock up and managed to pick up a couple of good deals.. unfortunately one is still en route from Poland, ten days late so far… Hmmm. Watch this space.
Anyway, using what I'd learned from the Grots, I set to business: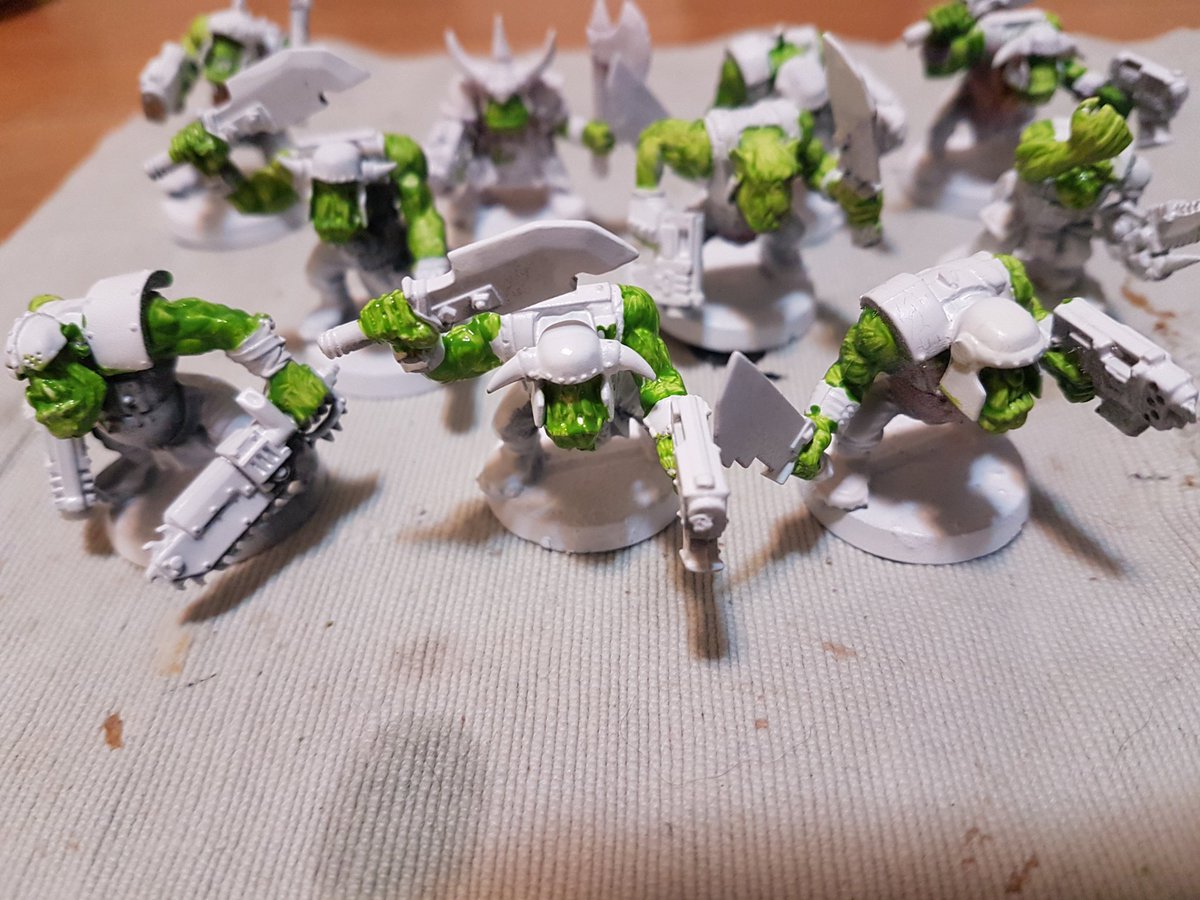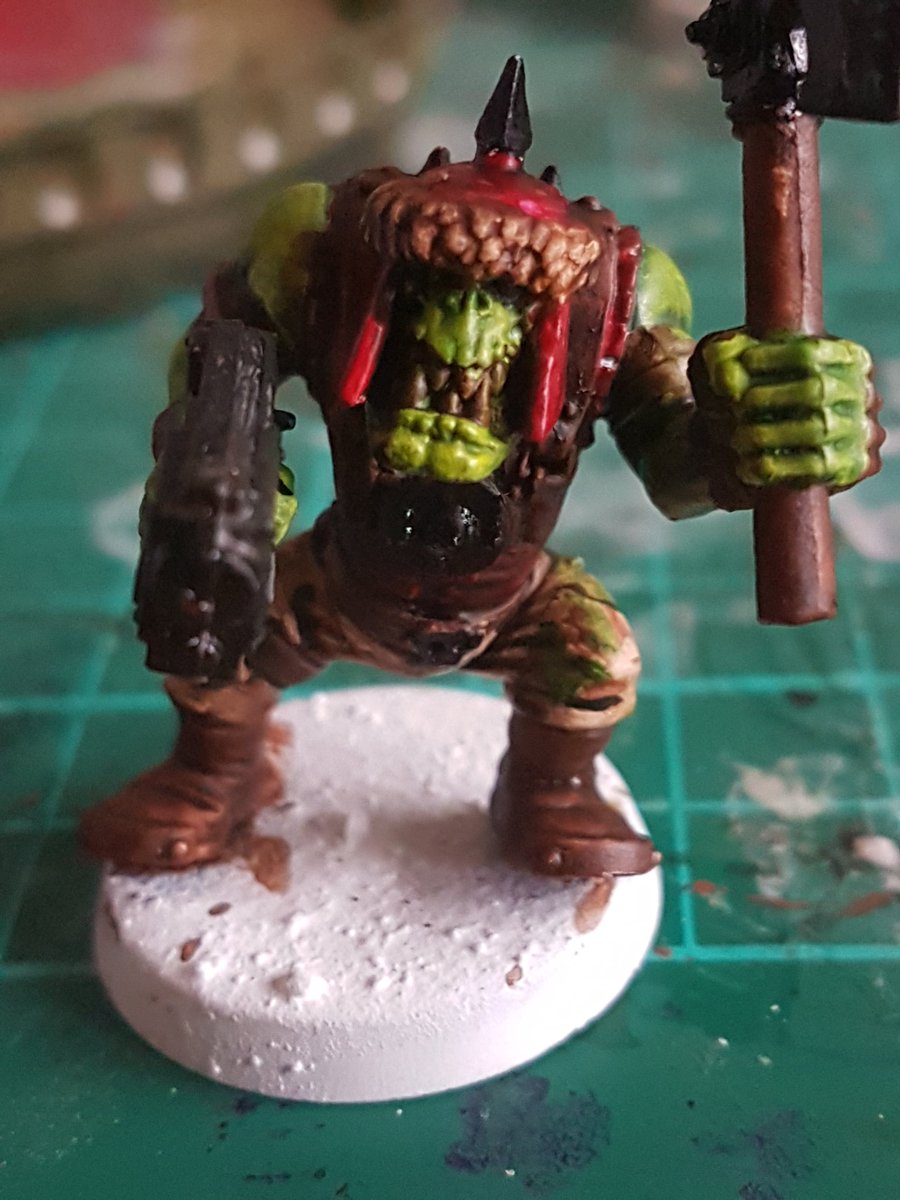 For the skin tones, I washed the DIY Bilious Green mix with Army Painter Green Tone, then drybrushed the original colour and then pure yellow over the top. Red and brown and camo areas washed with thinned Vallejo Smokey Ink.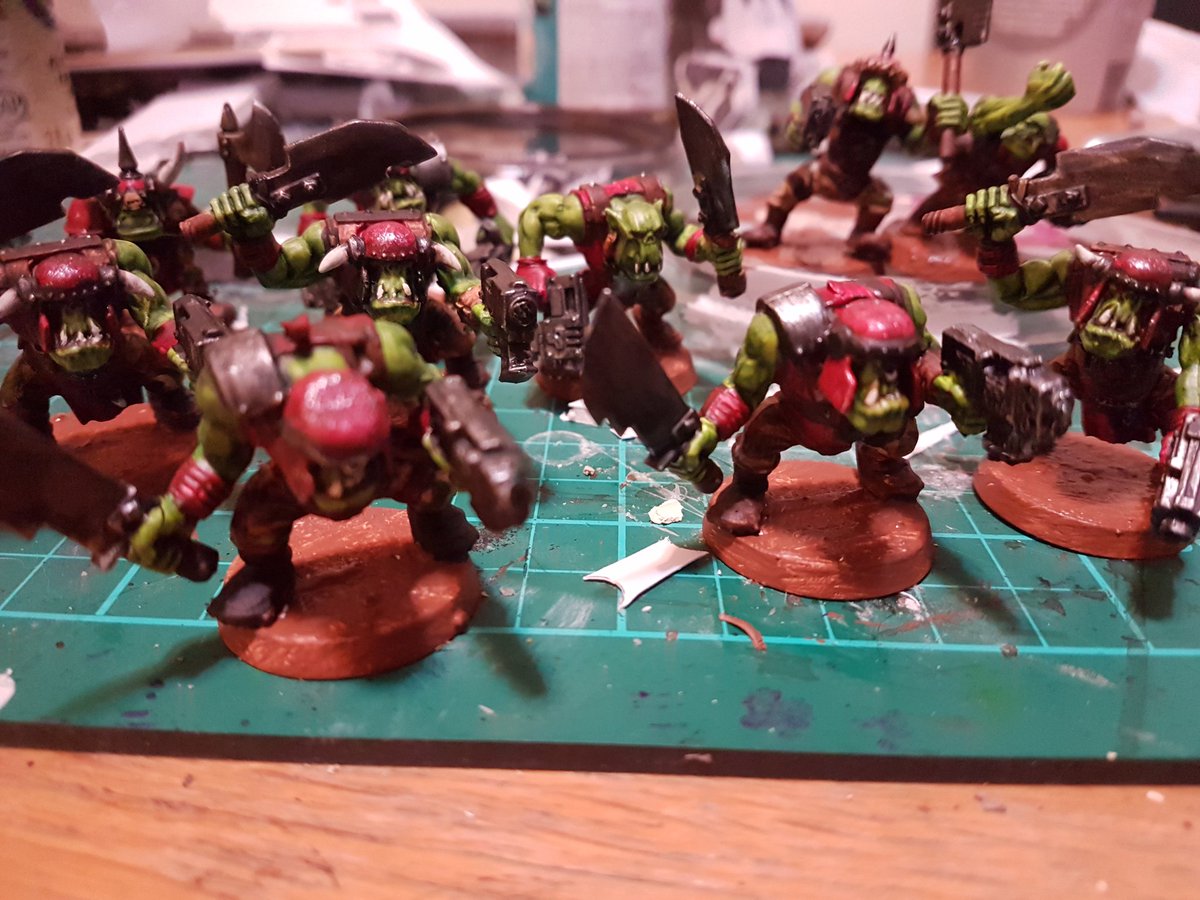 Final touches included an all over bone drybrush – very light – with bone, followed by basing. Painted brown, drybrushed with two layers of highlights, and then flock added before varnishing – and here are the results!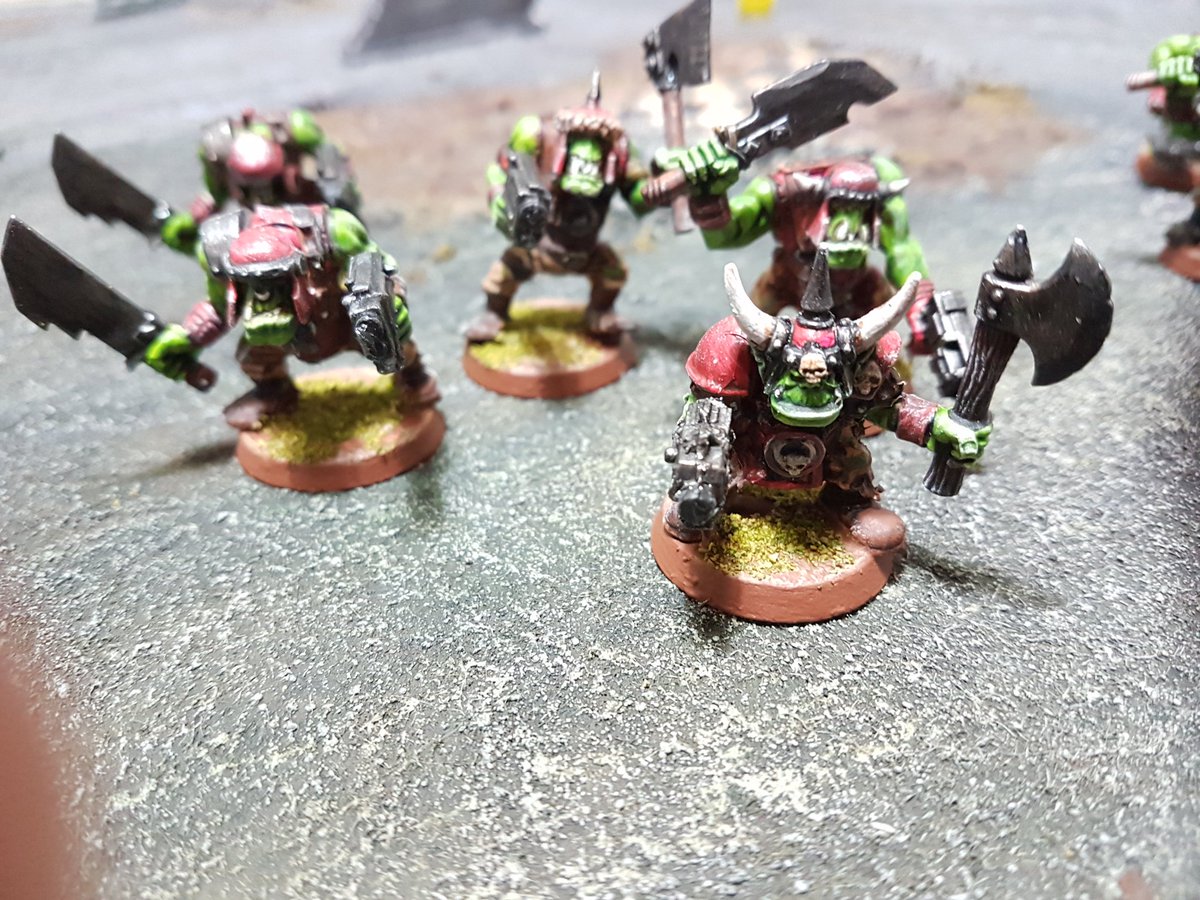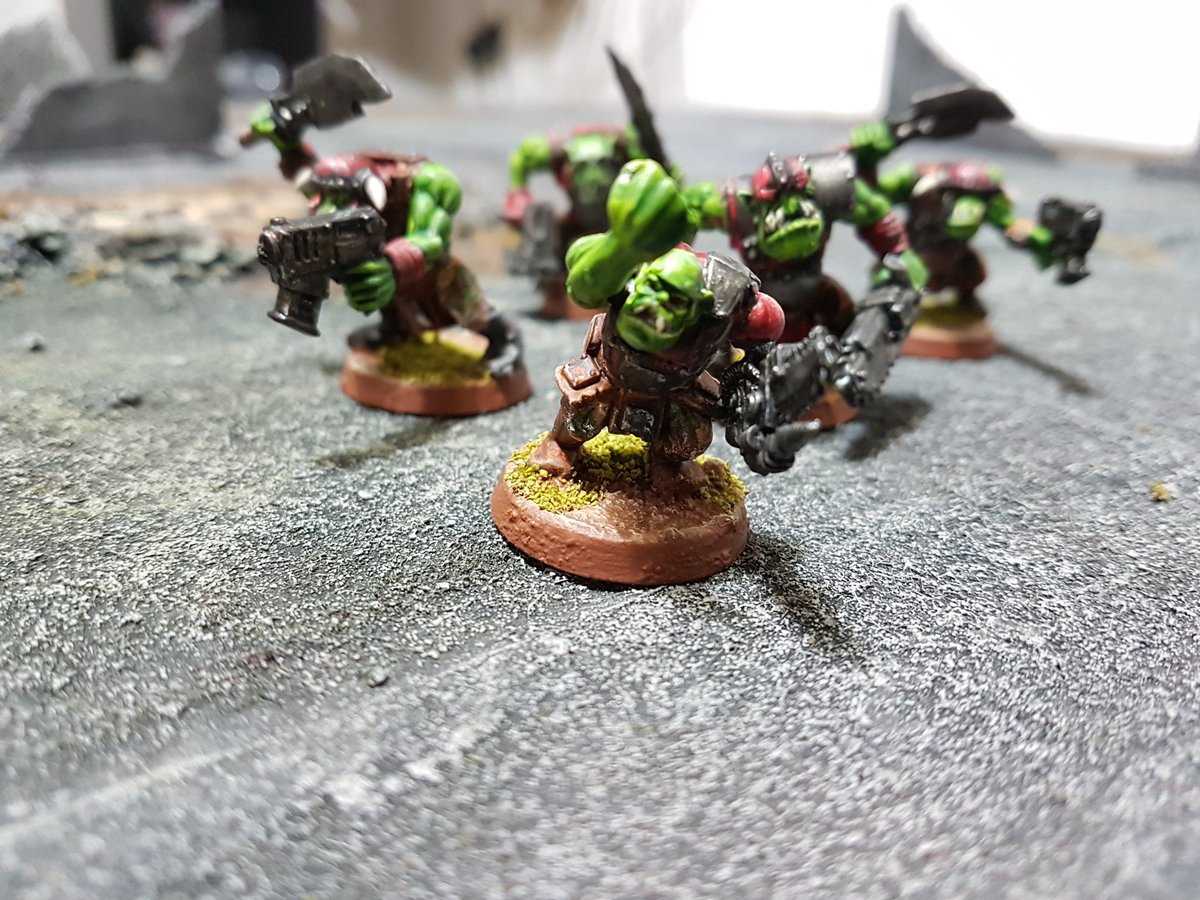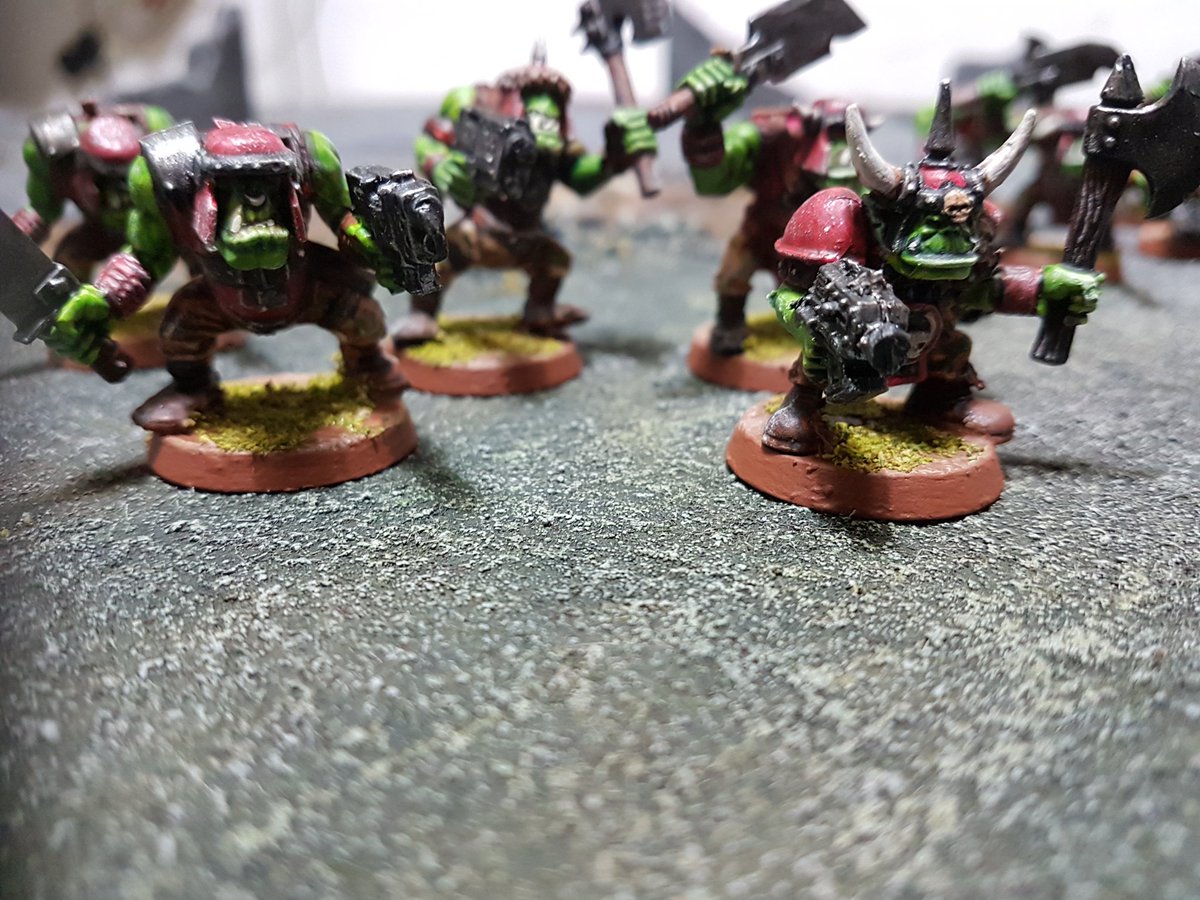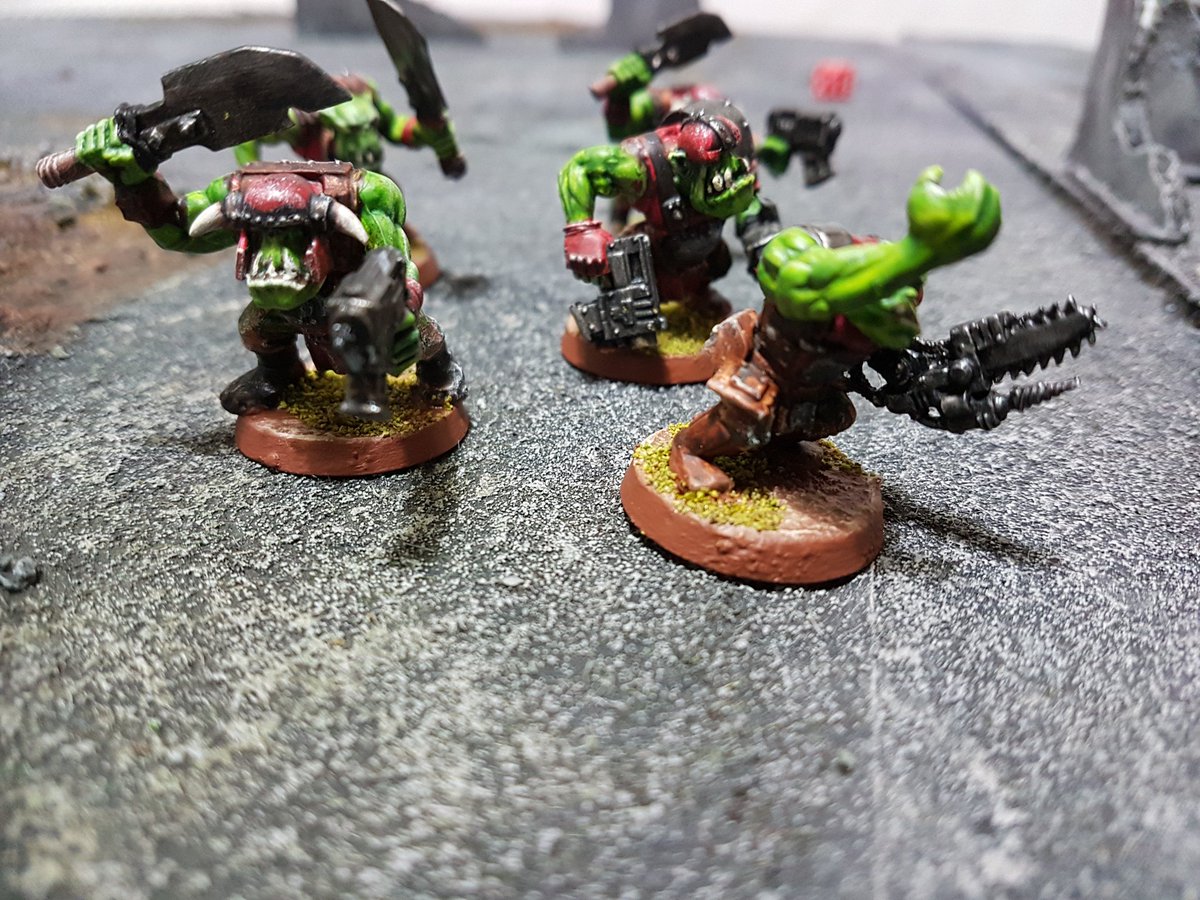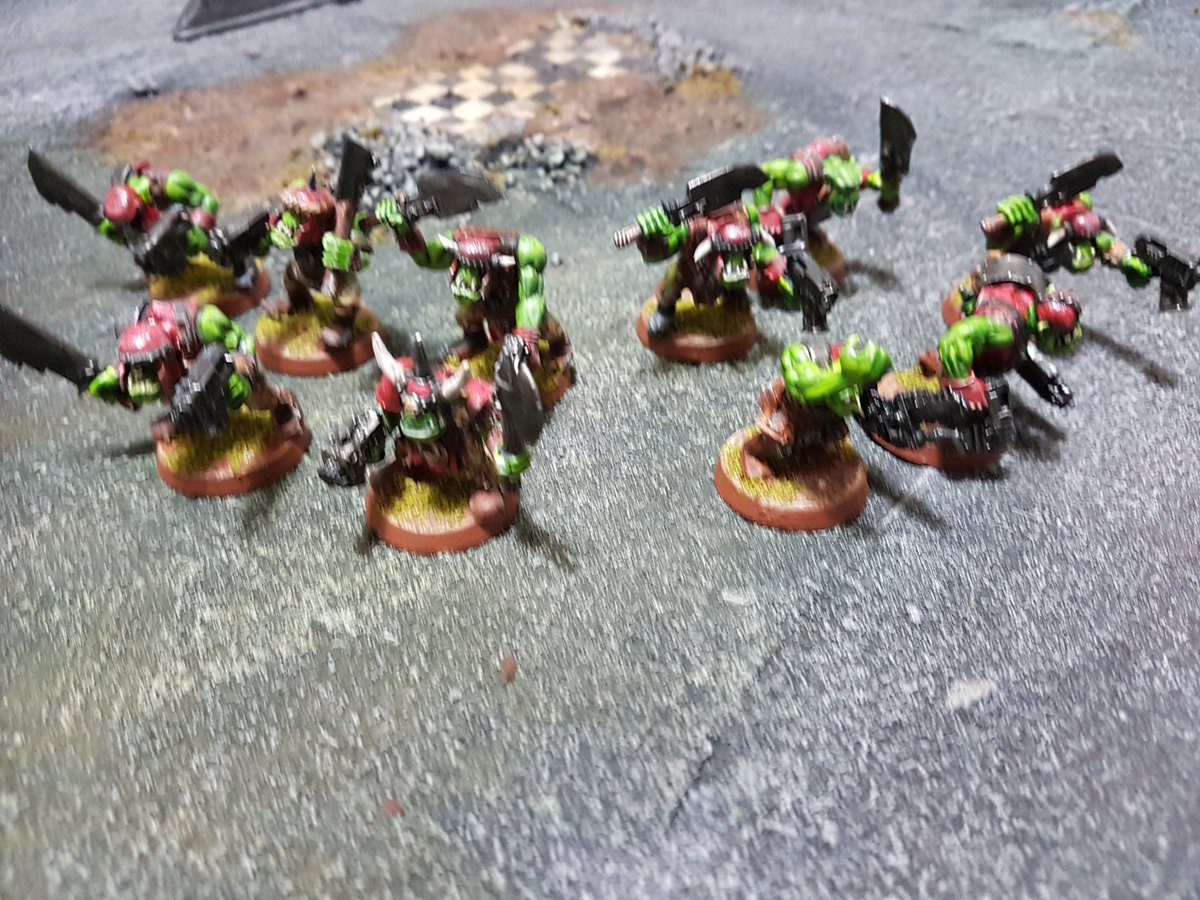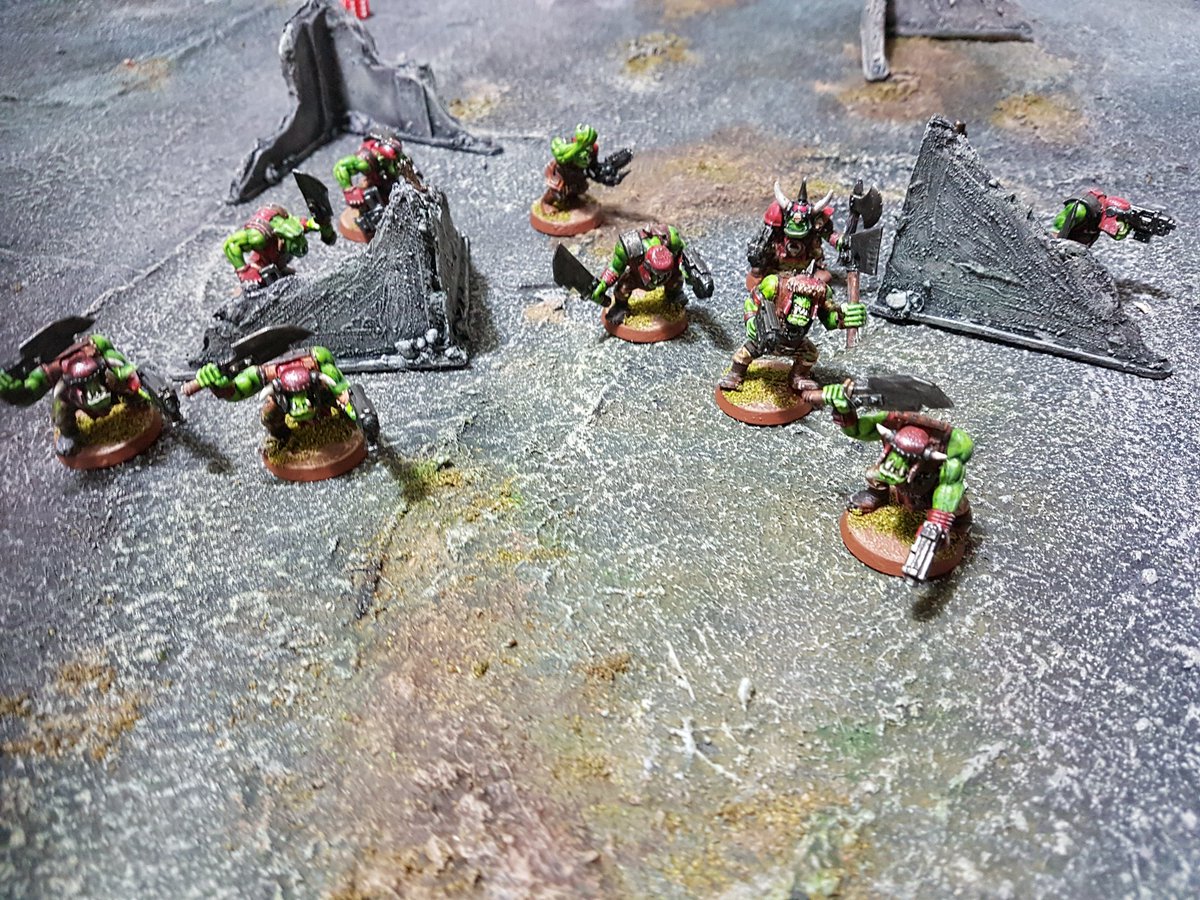 These ladz will be rolling out against the marines for Game 2 of our Armageddon mini- campaign – see you soon for that one!